I collect candles as a hobby, so when I stumbled upon this DIY candle holder from Ventuno Art on Youtube, I immediately tried making one. This DIY is one of the cutest and easiest projects I've done, and it's a great way to recycle those plastic spoons you have. With this project, you will only need plastic spoons and basic crafting materials. I have several of these around my house for my candles and I'm telling you – they are perfect. I also made one for each of my friends, and they all love it. This is also a good crafting activity for the weekend if you're looking for one, and a good personalized gift for your loved ones. This DIY is definitely one of my favorite recycling projects. Want to learn how to make these? Watch the video tutorial below to learn the step by step instructions. Thanks to Ventuno Art for this amazing DIY tutorial; make sure to check out the other DIY on their channel.
Materials:
plastic spoons
spray paint (in any color you prefer)
pair of scissors
circle board
hot glue
tea light
Directions:
Step 1
To start, cut just the heads of the plastic spoons. Next, spray paint the front and the back in any color you prefer them to be. Let them dry completely. Next, attach the spoon heads around the circle board with hot glue. Once you finish filling the edges, continue to attach the spoon heads inside the circle board, covering it entirely.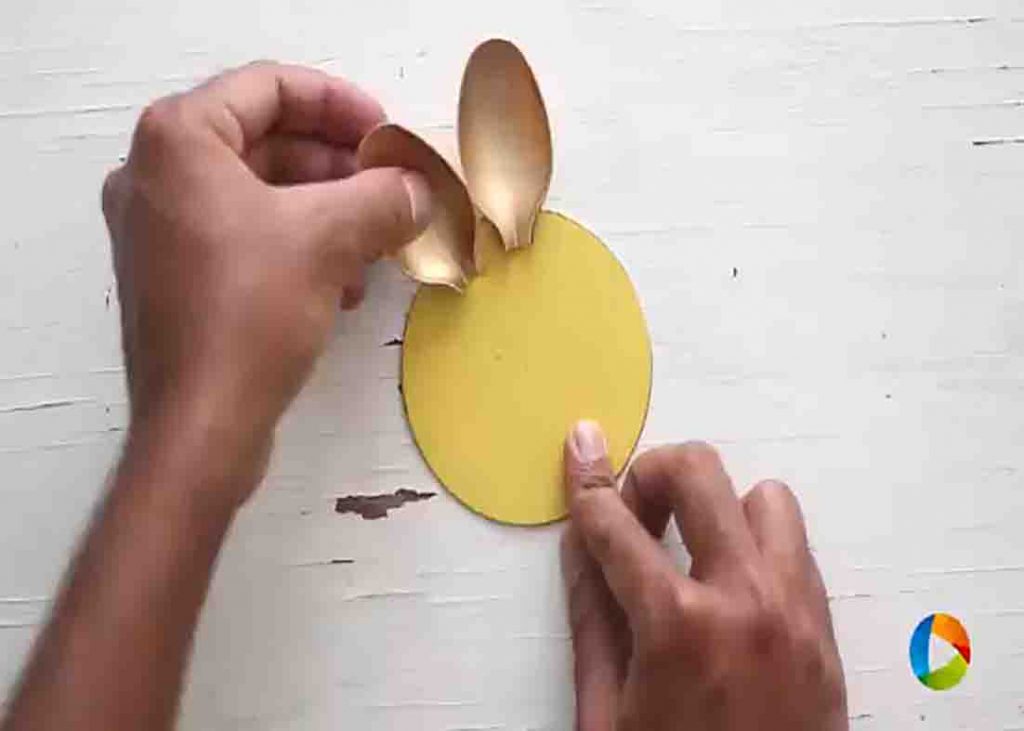 Step 2
Make several as you like, then place the tea light in the center. Your DIY spoon candle holder is now finished. This is a great personalized idea for your loved ones or weekend activity.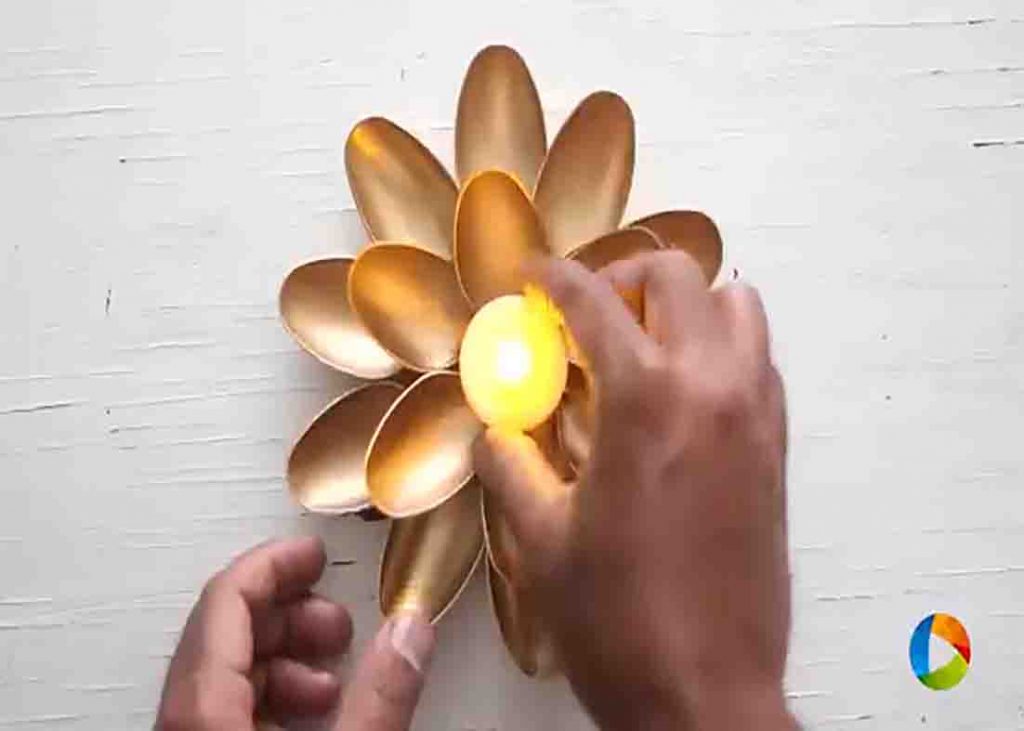 DIY Spoon Candle Holder Tutorial