Old or new, silverware can do way more than you previously thought it could. Silly me, I thought forks were for eating dinner. Think spoons are for eating ice cream, soup and cereal? Think again! Turns out silverware is one of the hottest new DIY trends when it comes to cool materials you can repurpose. If grandma left you with a few lovely but random pieces of silver that you've been holding onto all these years, we just found the perfect ways to use them. We found 30 ways, in fact, that you can make something amazing with old silverware. Whether you are looking to update and continue to use your old forks, knives and spoons for eating or you want to try your hand at making some super creative home decor, you are sure to find some projects you love here. Check out the nifty plant markers, the fun wall art, cabinet hardware, photo holders and even a lamp shade.
1. Silverware Wind Chime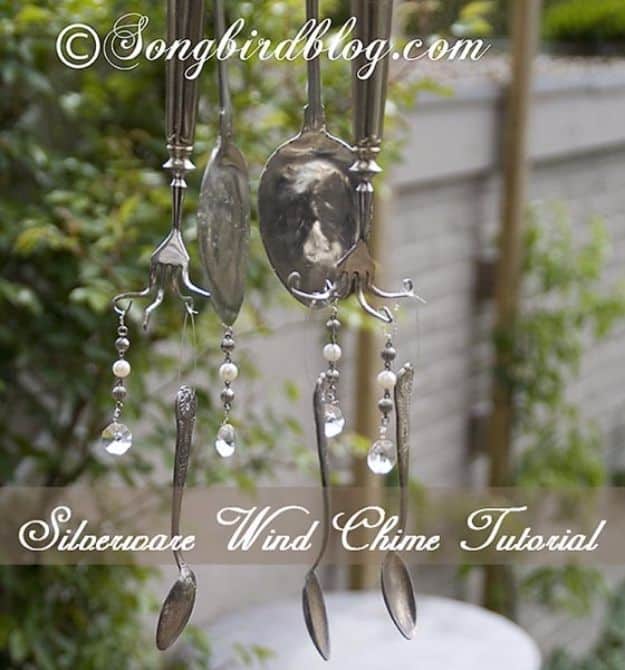 Wind chimes are very beautiful to listen to. But instead of buying one, why not create your own just by using old silverware you don't use anymore? Check this tutorial out from Songbird Blog to help you out! All you need is some old silverware, wire or thread, needle nose pliers, flat nose pliers and some beads and pearls for decoration.
2. Dining Room Starburst Mirror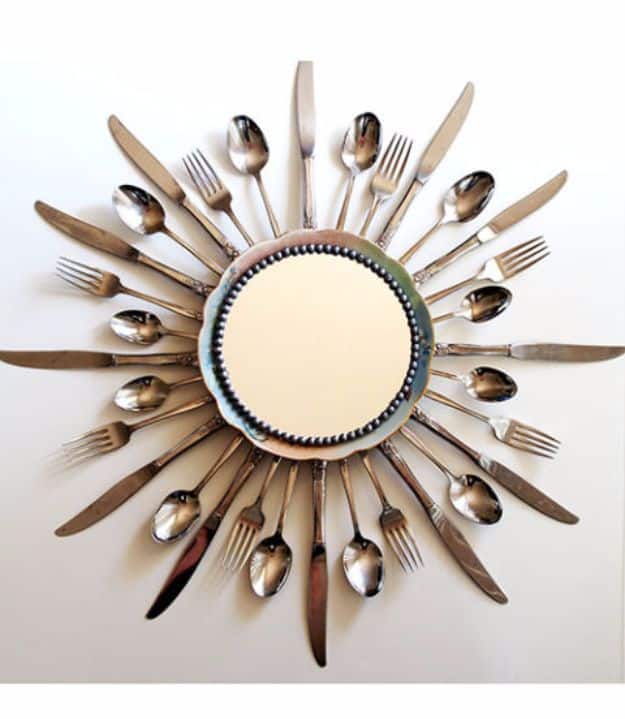 What better way to decorate your dining room but with silverwares! Create your very own Dining Room Starburst Mirror with this simple steps from Flamingo Toes. Check out the tutorial now to rock your dining room decoration with style!
3. DIY Fork Photo Display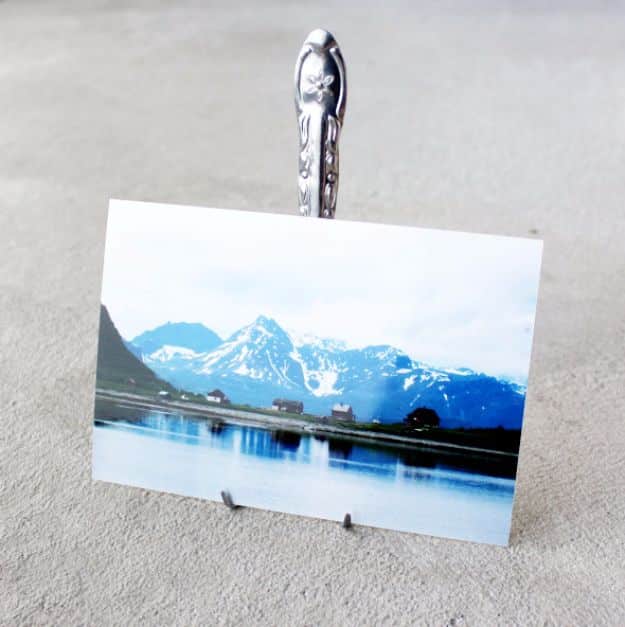 Looking for creative and inexpensive way to display your photos? This DIY Fork Photo Display is the most inexpensive and easiest to make! All you need is a nice old fork, bend both ends forward to hold the photo, and bend the two middle ones to make it stand. Now all you are going to need is a cute photo you want to display and you're all good. And if you want you could add a little bling to it like beads and stuff.
4. Stamped Spoon Handles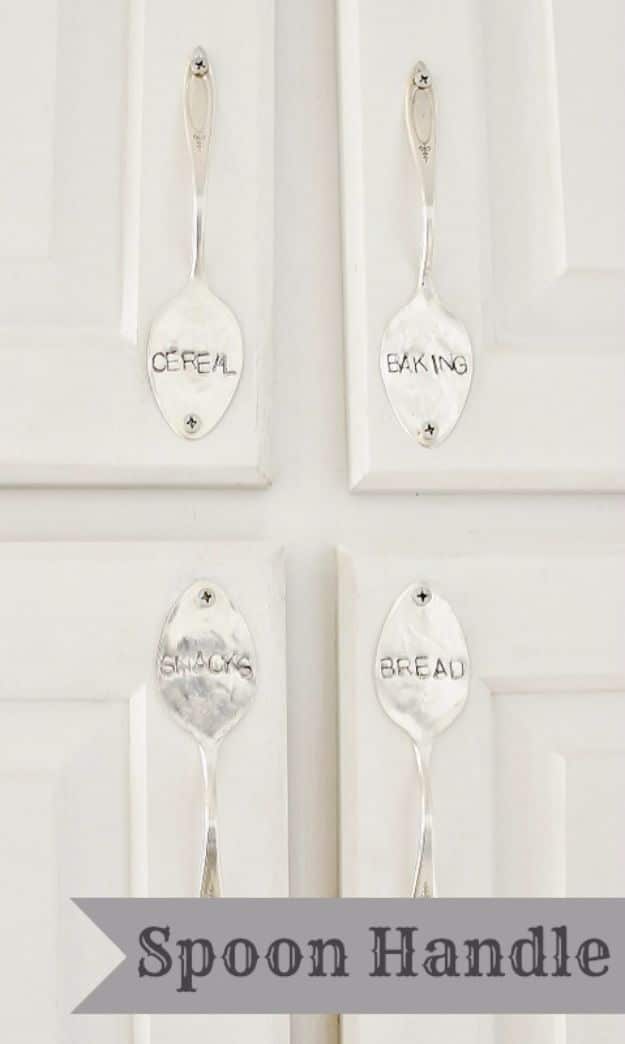 DIY Stamped Spoons are really easy to make, and they are really charming! Sometimes its really frustrating when handles from our drawers get detached. But instead of buying a new one that does not match the old one, why not replace all of them with this creative idea from Thistlewood Farm! Where you could use your old spoons to create Stamped Spoon Handles. It's really cute and creative and it would go best on your kitchen drawers!
5. Paint Dipped Silverware DIY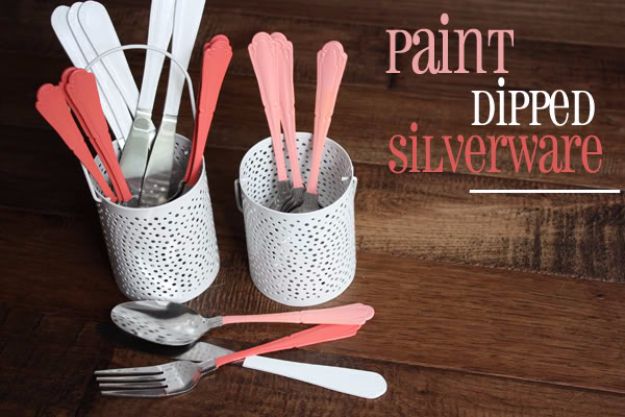 Just in case you need a little organizational inspiration, here is a fun new project you could do. Paint Dipped Silverware! You can use it for birthday parties, play dates and theme parties! It's really easy to create! All you need are some silverwares and paint! You can choose whatever color you want to dip it into, and it's really fun to make! and it would be a unique way to celebrate an occasion! Check out this tutorial from Jessica Demaio!
6. Silverware Spoon Flowers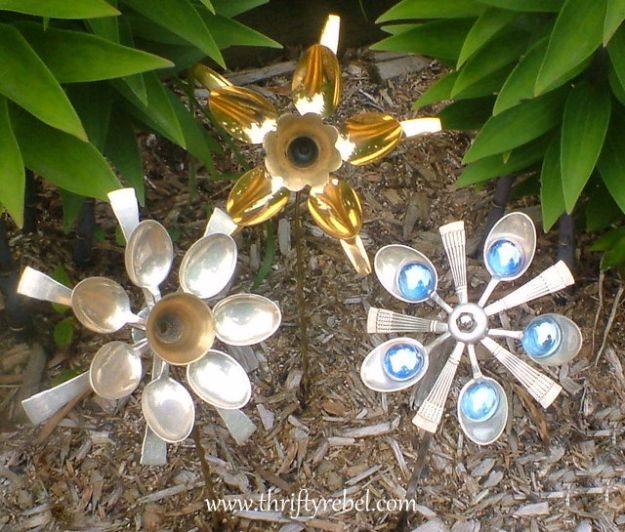 DIY Stamped Spoons is one creative idea. It's really charming, they make for really great favors and gifts! But here's another idea you could do with stamped spoons, DIY Vintage Spoons Table Numbers! If your planning your next party, or planning your wedding maybe? You could use these really cute and classy vintage spoons that has table numbers and you can stamp it with the names of the guest that are seated at that table too! Check this step-by-step tutorial from Green Wedding Shoes and see how cute and amazing it is.
7. DIY Vintage Spoons Table Numbers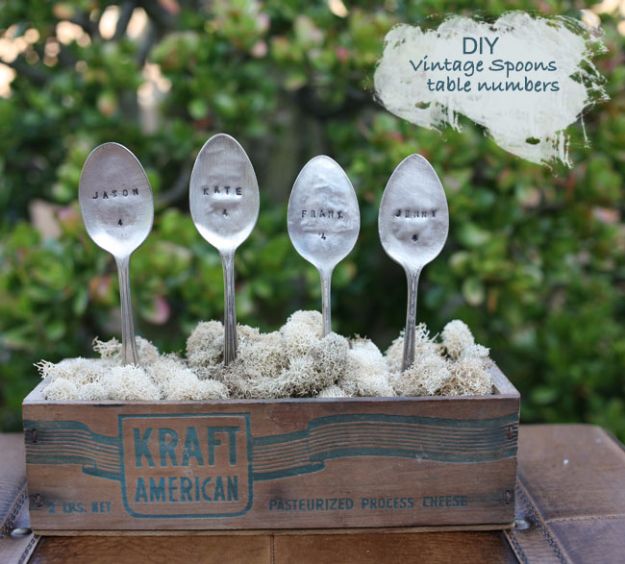 Don't you just love the idea of old spoons with words on it and think they would work perfect with herbs in a teacup? Check out this really cool idea from Intimate Wedding and see the step-by-step tutorial on how to make your very own DIY Stamped Spoon Plant Markers to display as a center piece or maybe put it on your coffee table at your front porch! This is a really cool idea to label your plants!
8. DIY Stamped Spoon Plant Markers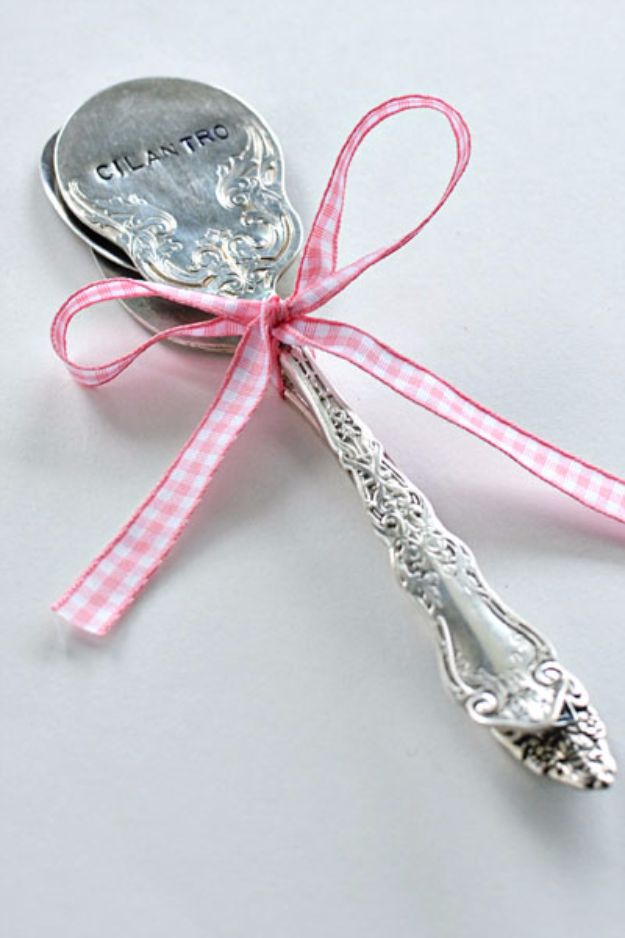 There are a lot of thing you could use a spoon for aside from of course putting food in our mouth, you can use it as markers, handles and many more. And in this tutorial from Hutch Studio you will learn to use your old unused spoons as hangers! Who would have thought you could use a spoon as hangers right? Go ahead and check it out! It's a really cool way to hang your coats, hats, or even plants in your garden!
9. Painted Spoons Wall Art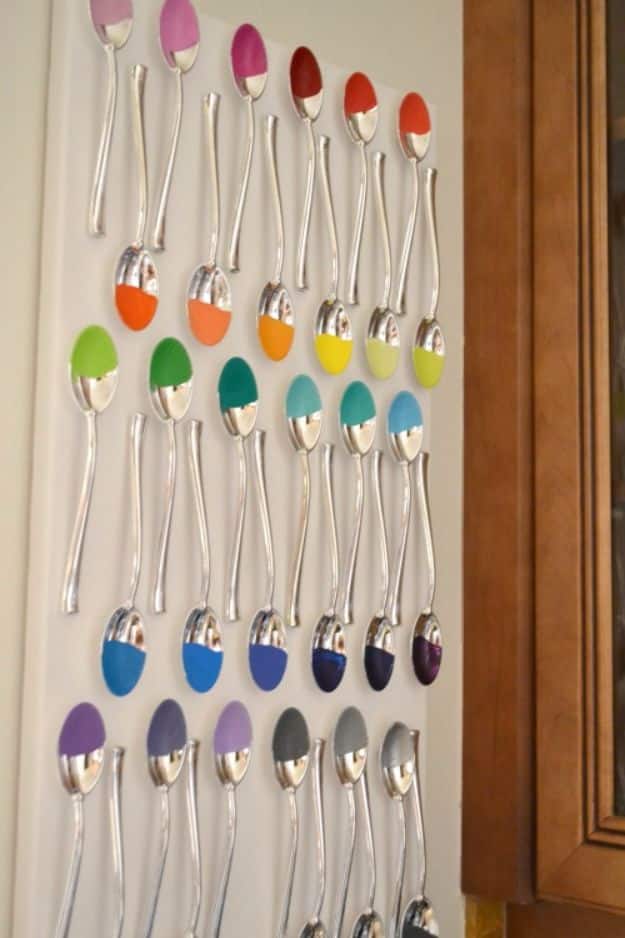 Here's another fun tutorial for you to check! It can sometime be really boring using a plain old silverware when eating. So in this tutorial from DIY Joy, you will learn to creatively decorate your silverware with beads or maybe some pearls if you want to give it that sassy look, whichever way you want! Then you could eat your next meal with style.
10. Spoon Hangers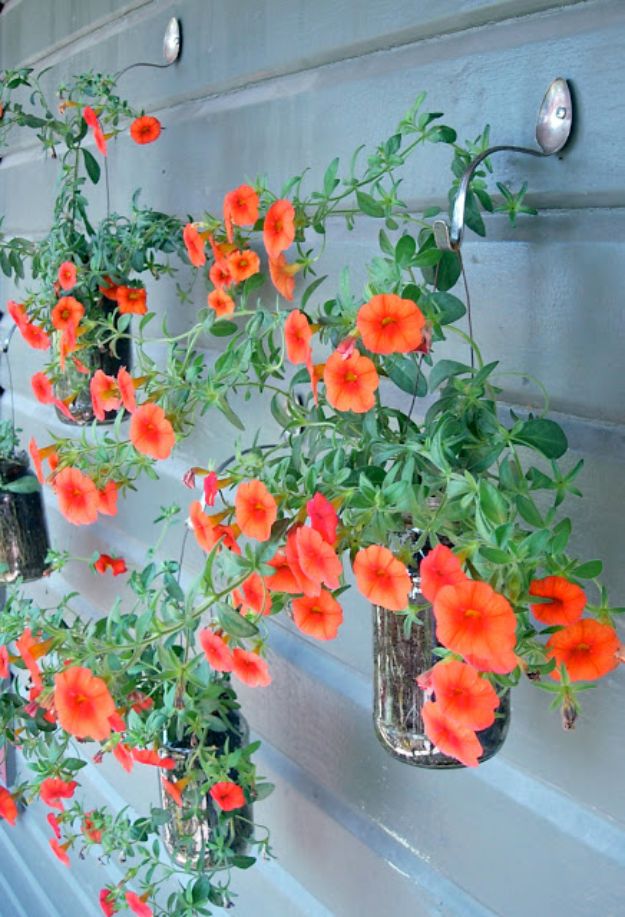 Here is another great way to decorate your dining area. Instead of getting rid of those old spoons and forks you never use anymore, why not make it into something really creative? Like a Silverware Lamp! All you need ate some wires, a lamp rack, a light bulb and of course those old silverwares! Here is a tutorial from Four Corners Design that you can check to help you get better results.
11. DIY Beaded Silverware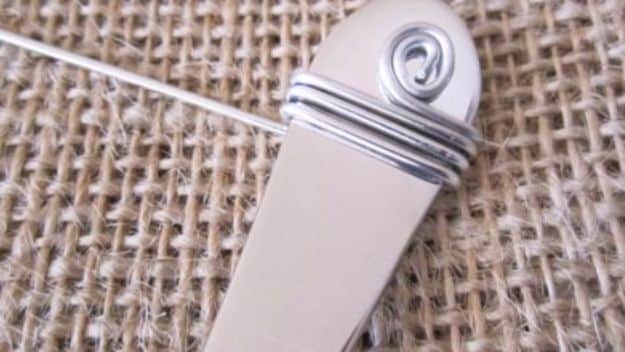 12. Silverware Lamp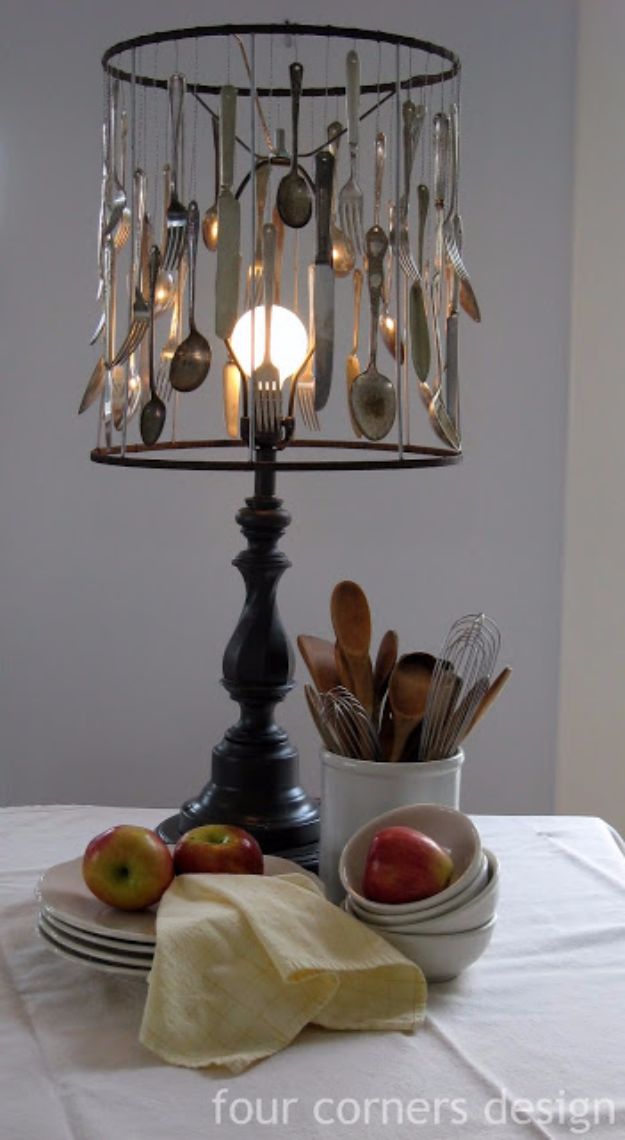 13. Bejeweled Spoon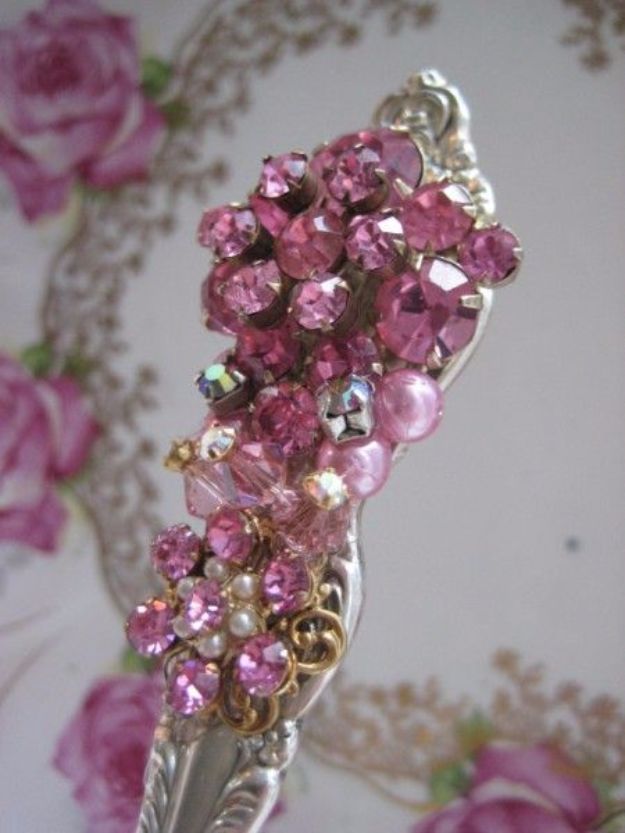 14. Fork Photo Holder Base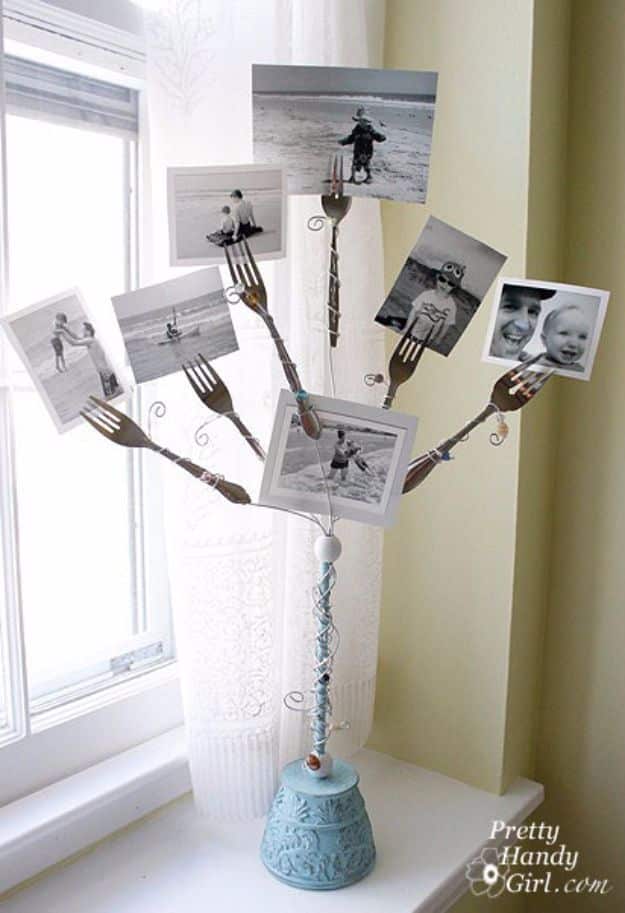 15. Silverware Cheese Markers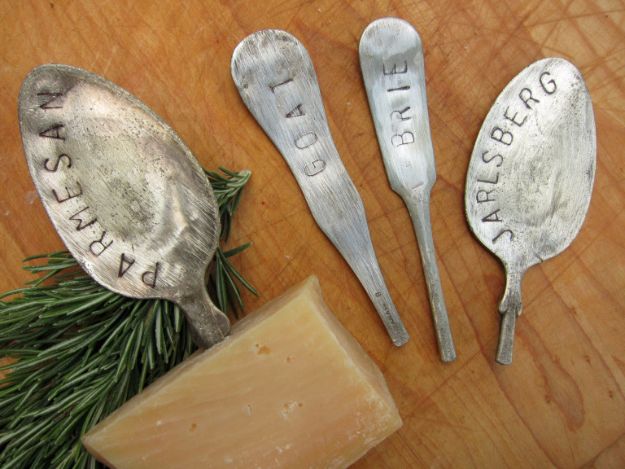 16. Custom Skull Spoons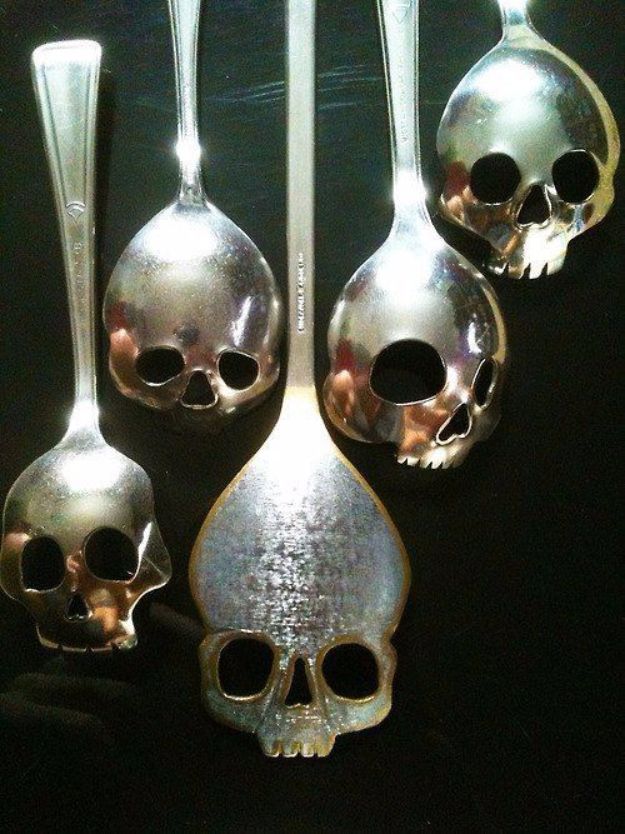 17. Silverware Flowers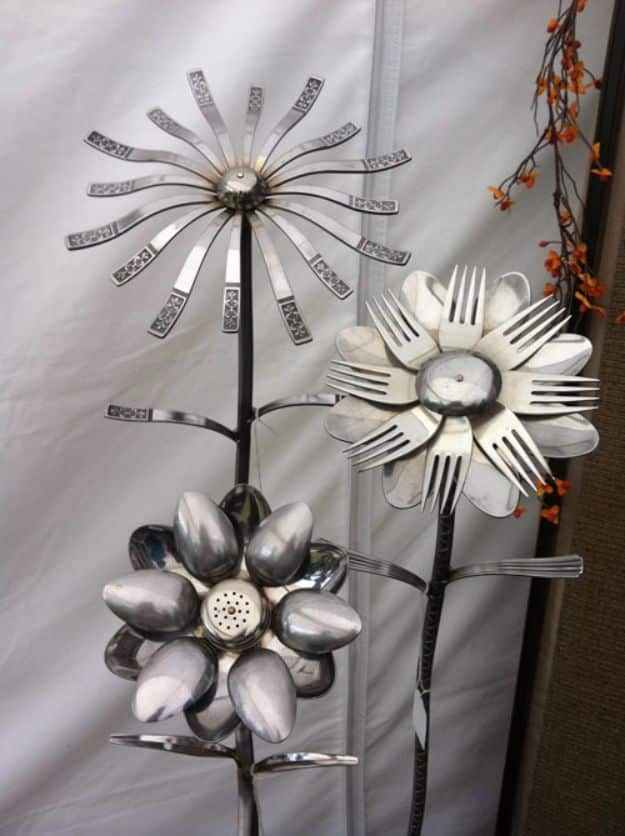 18. Kitchen Utensil Key Rack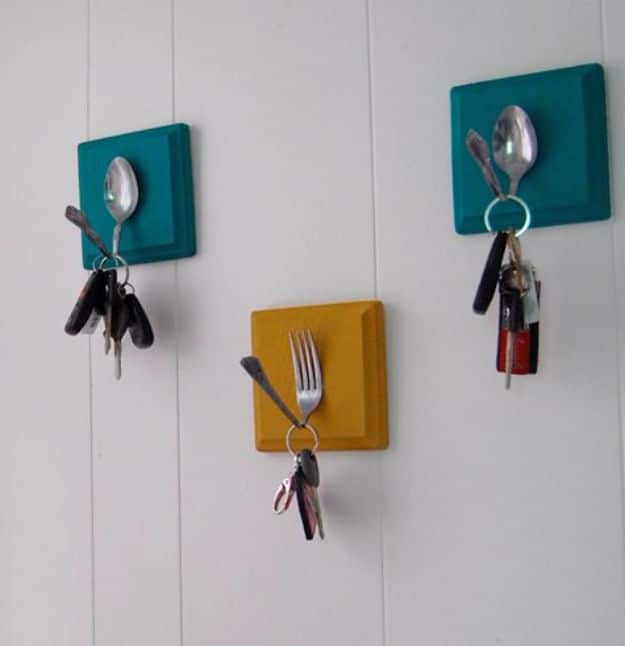 19. Garden Dragonflies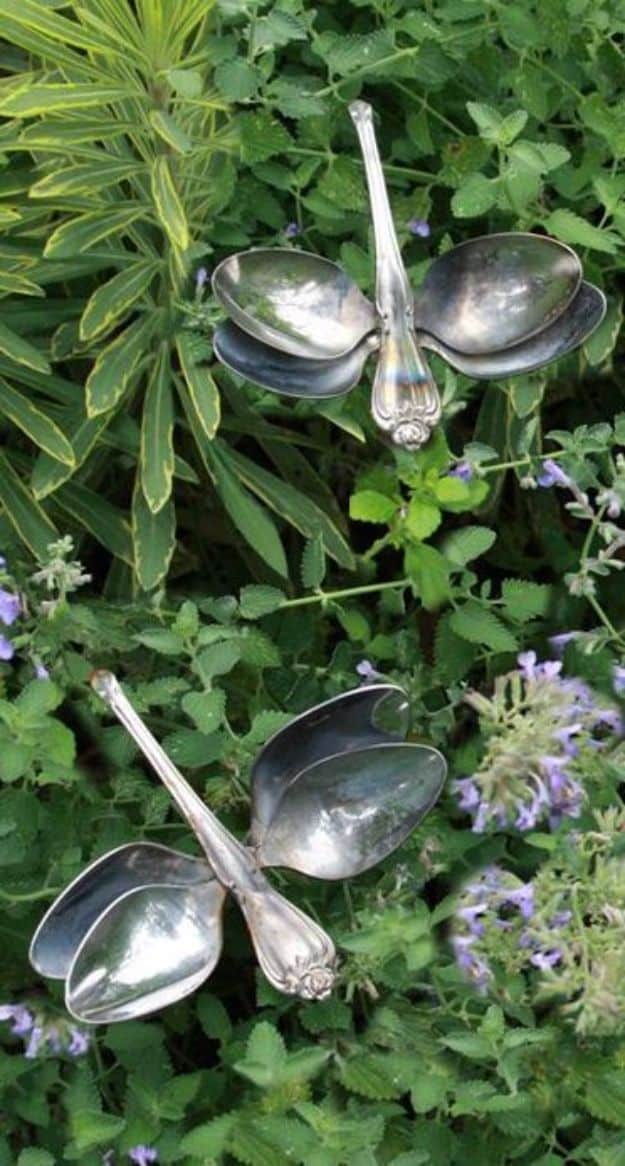 20. Starburst Mirror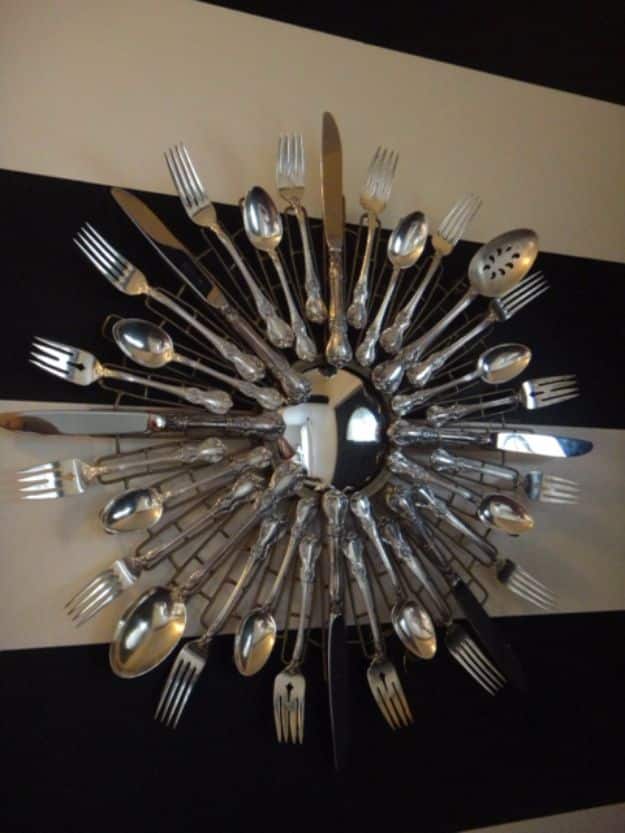 21. Silverware Wall Art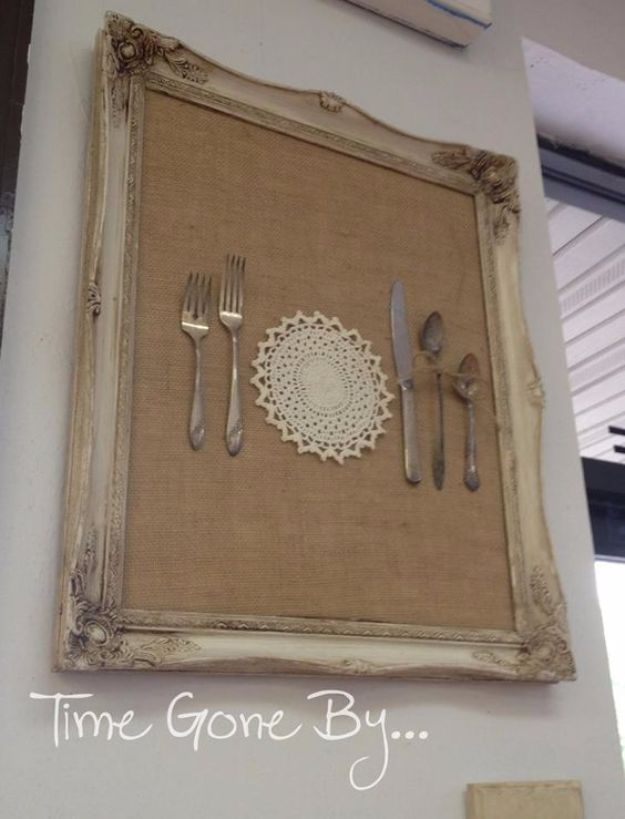 22. Spoon Hooks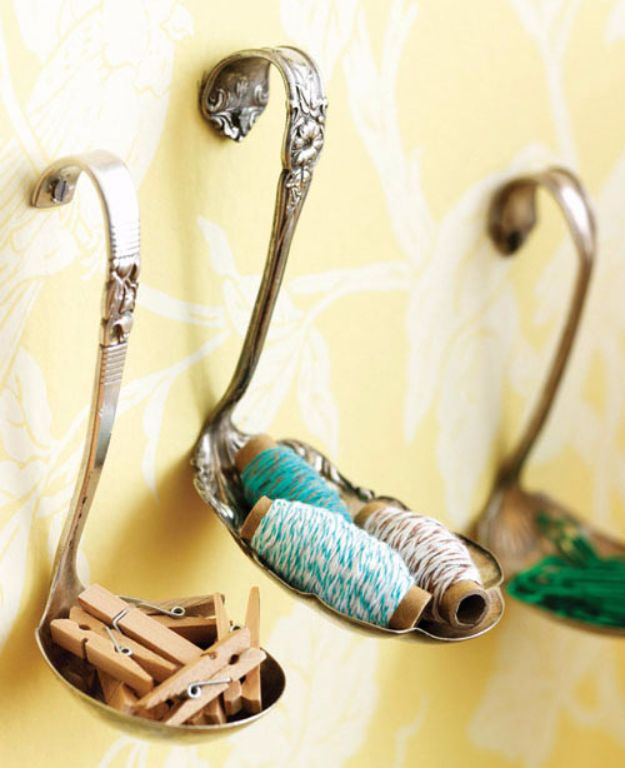 23. Spoon Pulls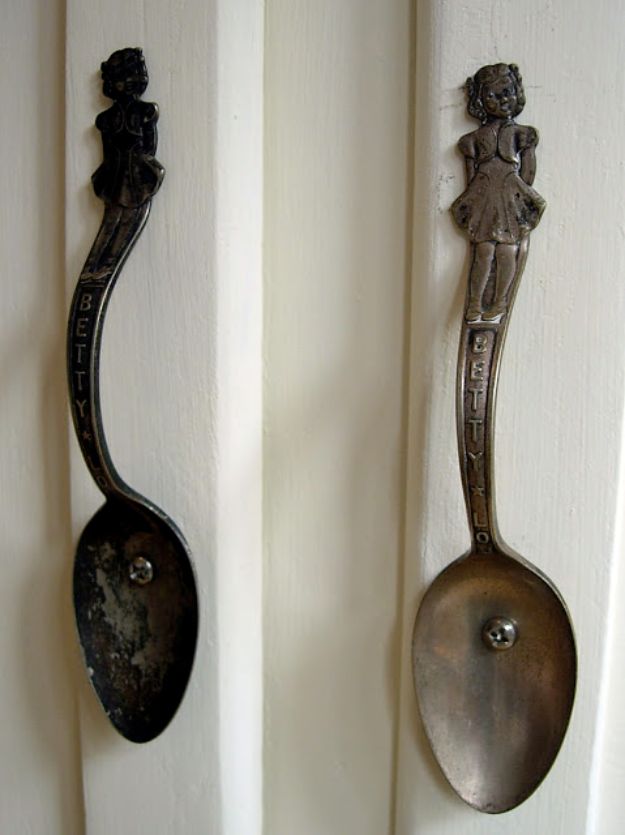 24. DIY Spoon And Pallet Hook Rack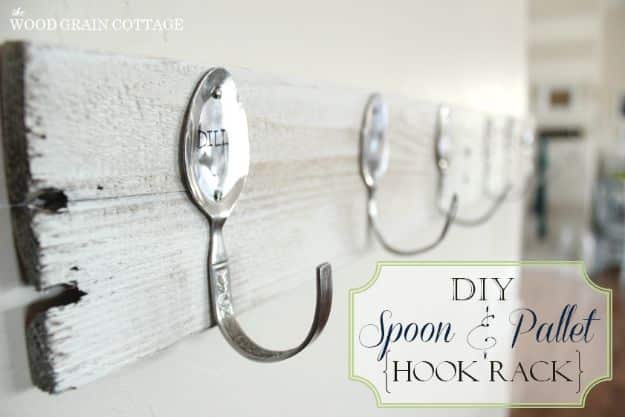 25. Altered Spoons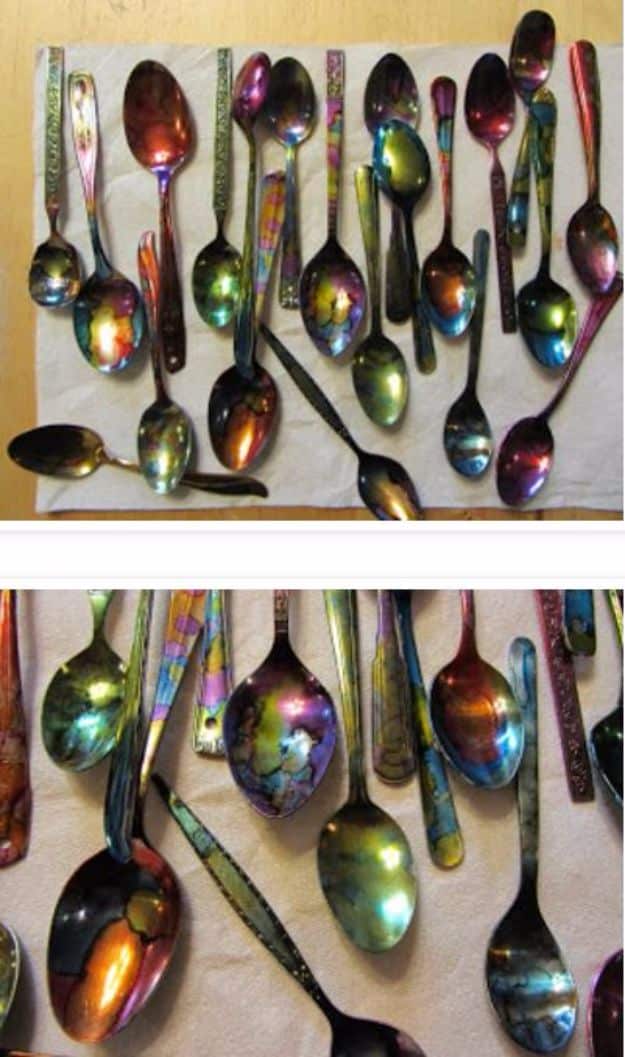 26. Funky Kitchen Art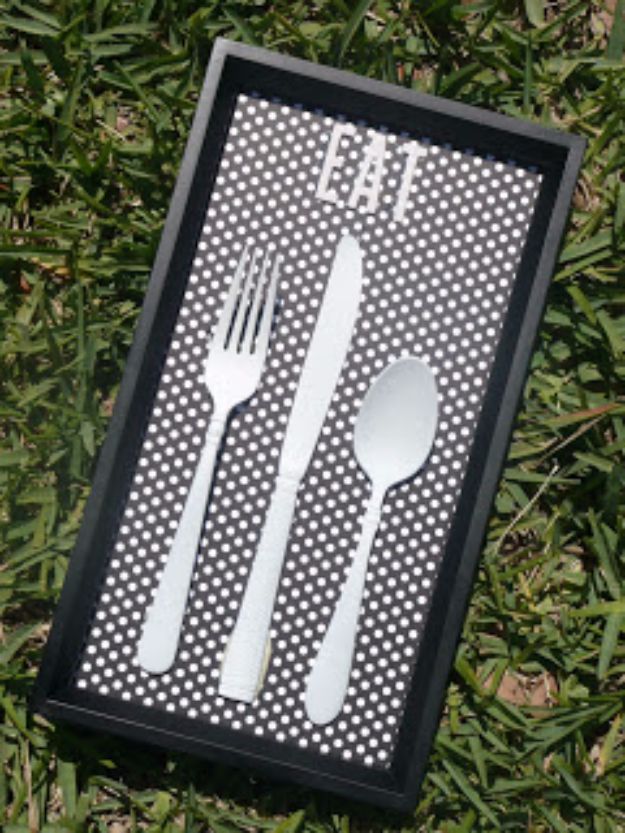 27. Painted Cutlery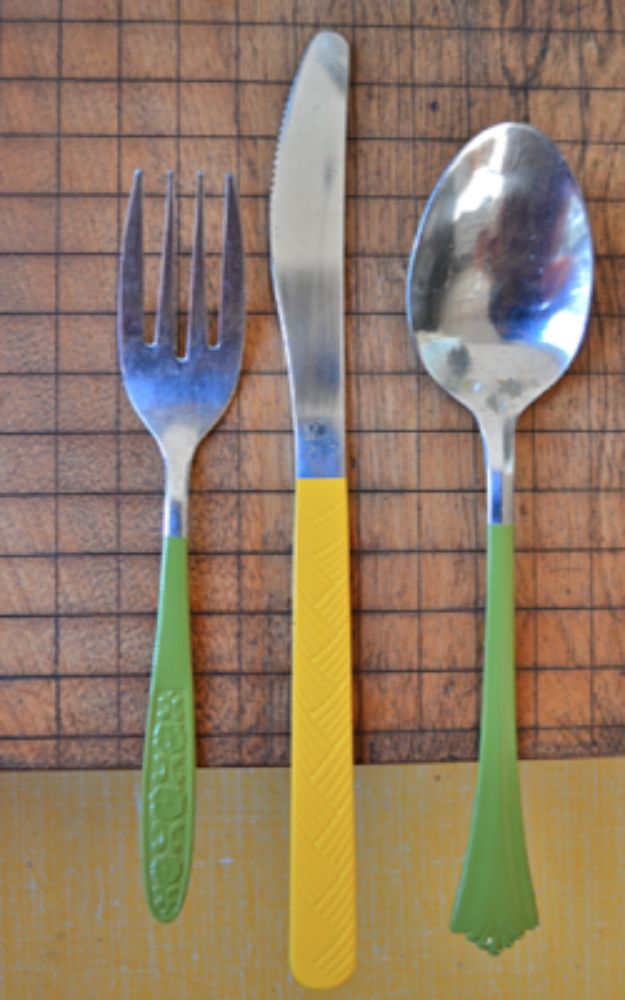 28. Spoon Butterflies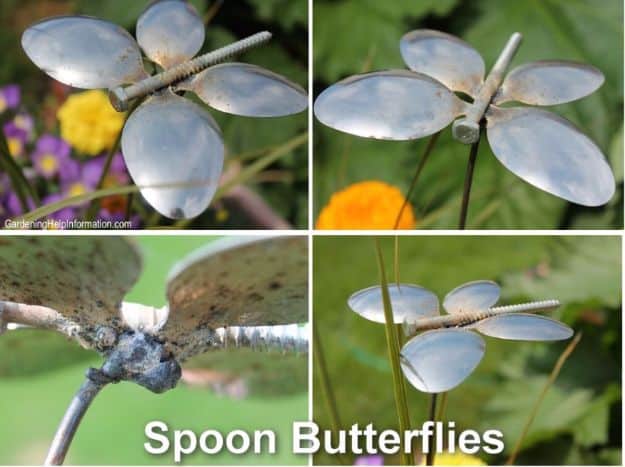 29. DIY Silverware Jewelry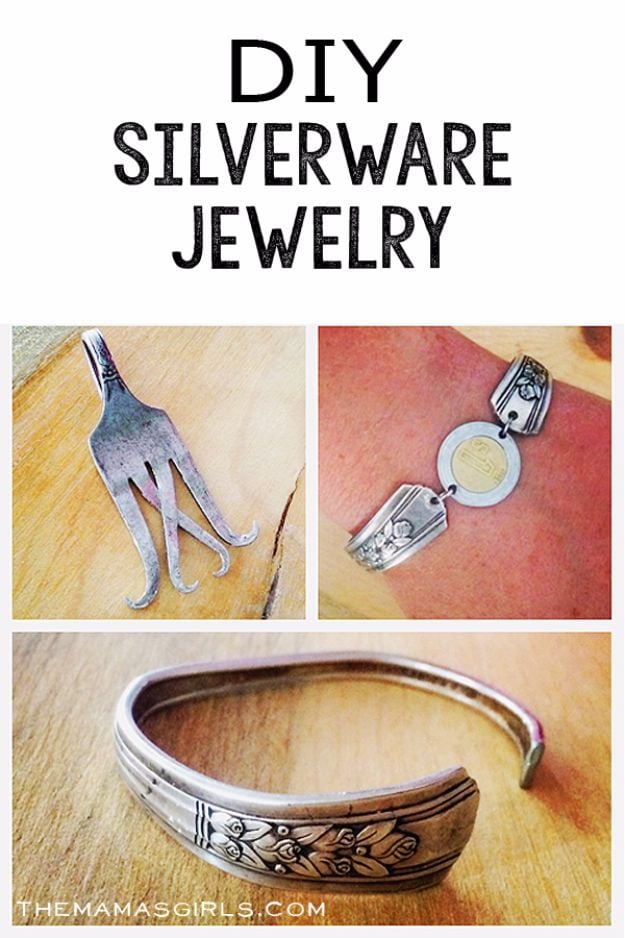 30. Vintage Spoon Pulls