Looking for a cute side table but don't want to spend so much money? Here's a wonderful idea by Diy Craft – turn an old lampshade into this stunning side table! It's definitely inexpensive as it uses items that you can find around your home or in a thrift shop. How great is that? Plus, it's very easy to make. Read on or watch the video below for full instructions.
Materials:
old lampshade
metallic spray paint (bronze)
mason jar sealing lid
water-based wood sealer
brush
wood slice
scissors
E6000 or any industrial glue
screw (with the same color as your spray paint)
Instructions:
Step 1:
Cut the fabric from your old lampshade using a pair of scissors, then rip it with your hands. Once you have the frame, take it outside and spray paint with your preferred color. Next, spray paint the lid of the mason jar. Let them dry completely.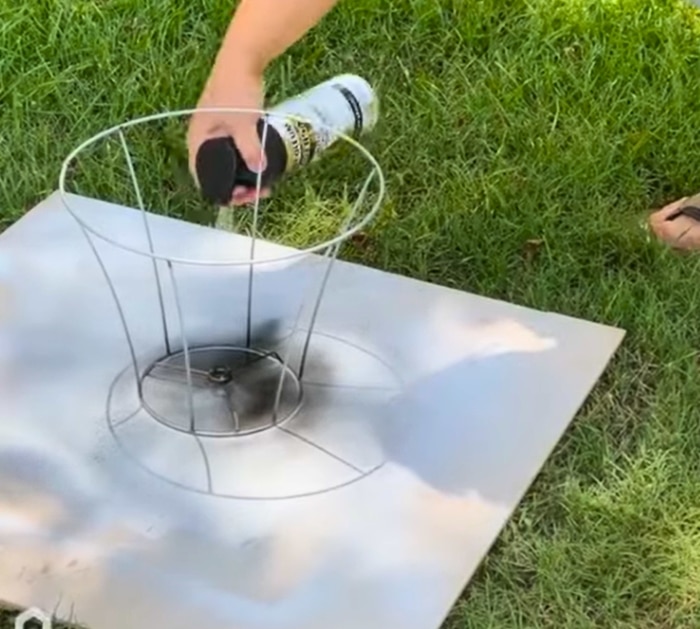 Step 2:
Brush the wood slice with a water-based sealer on both sides. Make sure to also brush the edges.
Step 3:
Drill a tiny hole in the lid of the mason jar using a driller. If you don't have one, you can just hammer a nail.
Step 4:
Assemble the lampshade. Apply glue to the top of the lampshade, then place the mason jar lid. Make sure that the hole on the lid is centered.
Step 5:
Add glue around the top rim of the lampshade and set it down to your wood slice. It should be placed in the center.
Step 6:
Place the screw onto the hole and drill it in with your driller. This will make the wood side table more secure to the frame. Let the glue dry completely before using it. You can place heavy objects to keep the two pieces intact while the glue dries.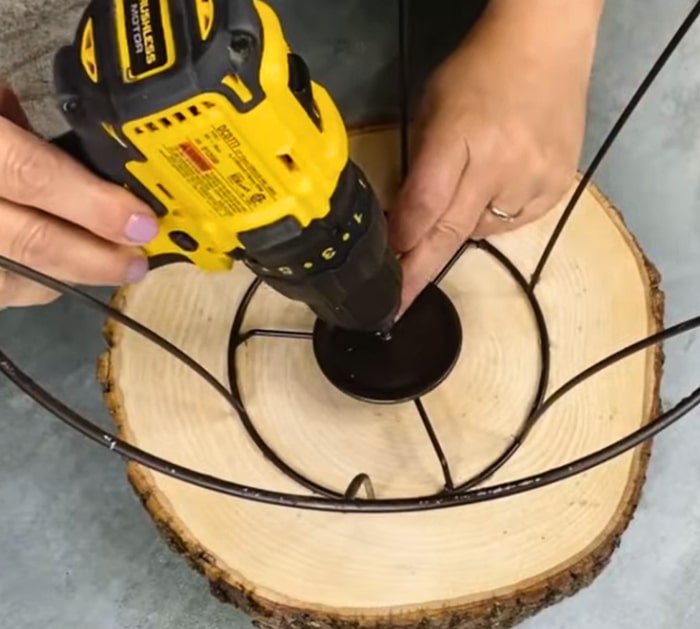 DIY Side Table Using an Old Lampshade