Have a garage that needs to have some order put on the chaos? When I realized how much wasted space I had in my garage and how disorganized it was getting, I started thinking about cool new ways to turn my garage into a useful, livable space. Check out some of these amazing DIY ideas that show you how easy it is to turn a messy, ordinary garage into something incredible, a place you would actually like to use for a mudroom, workshop, gardening headquarters and/or man cave. From shelving and storage ideas to functional do it yourself workshop furniture, these ideas are perfect weekend projects, ones that allow you to better tackle other awesome weekend projects with ease!
DIY Garage Organization Ideas
1. Garage Mudroom DIY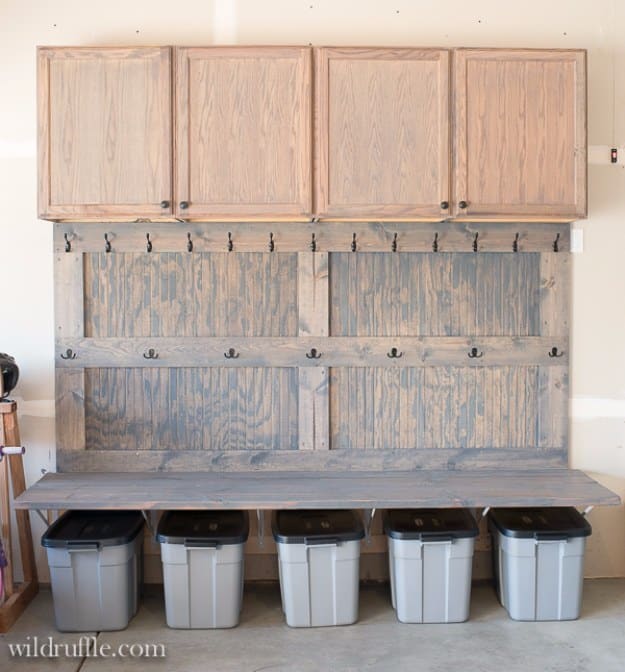 My house does not have a mudroom, but now at least my garage does! Keep all of your dirty messes outside with this organized solution. With shelving, hanging storage and plenty of space for buckets underneath, this project is sure to transform your garage,
2. Lawn Tool Storage Using A Pallet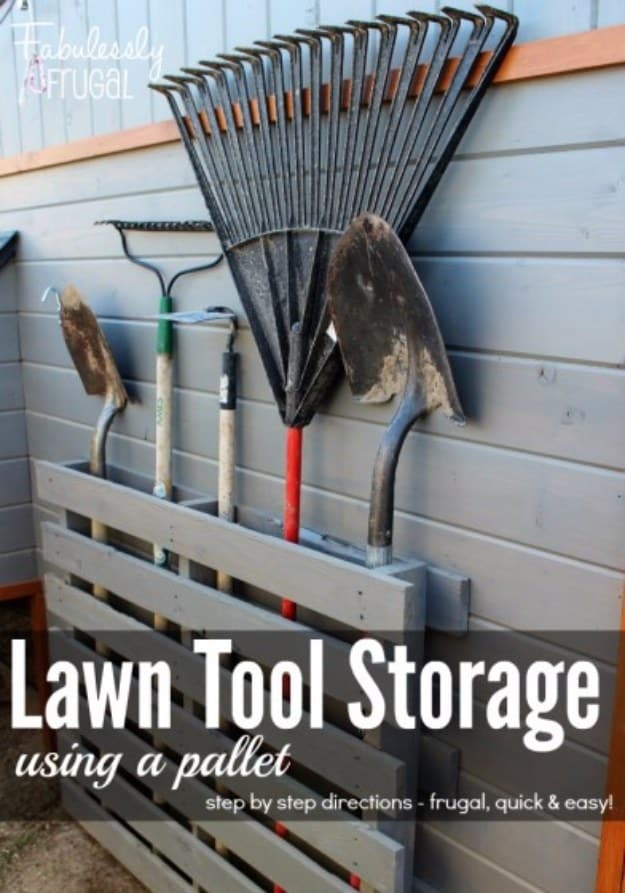 I love building things, don't get me wrong, but this pallet tool organizer requires no serious building and works just great. Free, too! Can't beat that. Get your lawn tools off the floor and quit tripping over them when they fall.
3. Garage Garden Station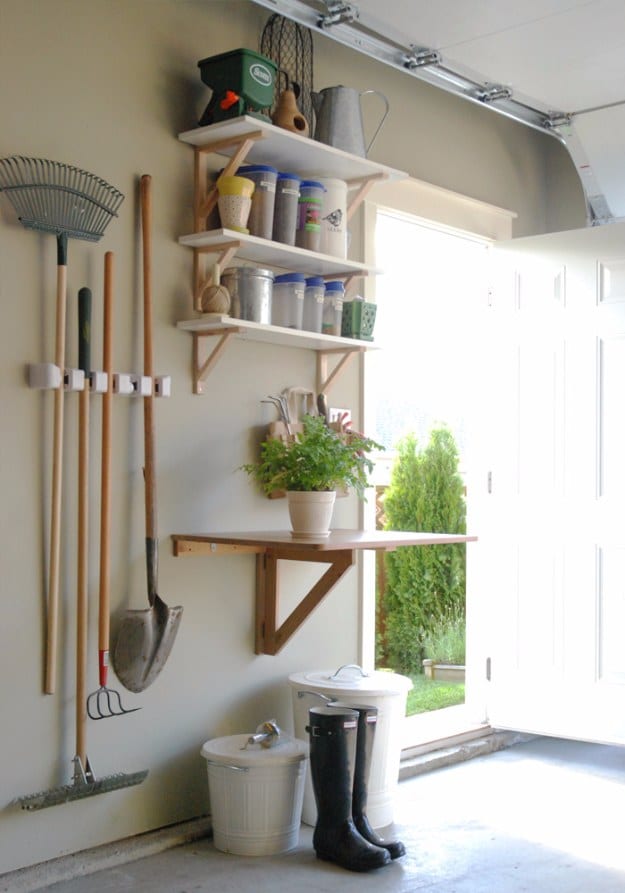 All of us with a green thumb need this crafty DIY garage garden center. With space for tools, seeds and potting, plus plenty of other gardening items, you are sure to love having this coming planting season.
4. DIY Garage Locker System

Need extra storage for all of your stuff? Then you need to build these garage lockers to organize all of your things! The best part is the fact that it is modular. You can build one locker or 17 lockers depending on your space. You can follow along with Shanty 2 Chic as they show you the entire build process with free plans and complete step by step instructions.
5. Old File Cabinet Into A Garage Storage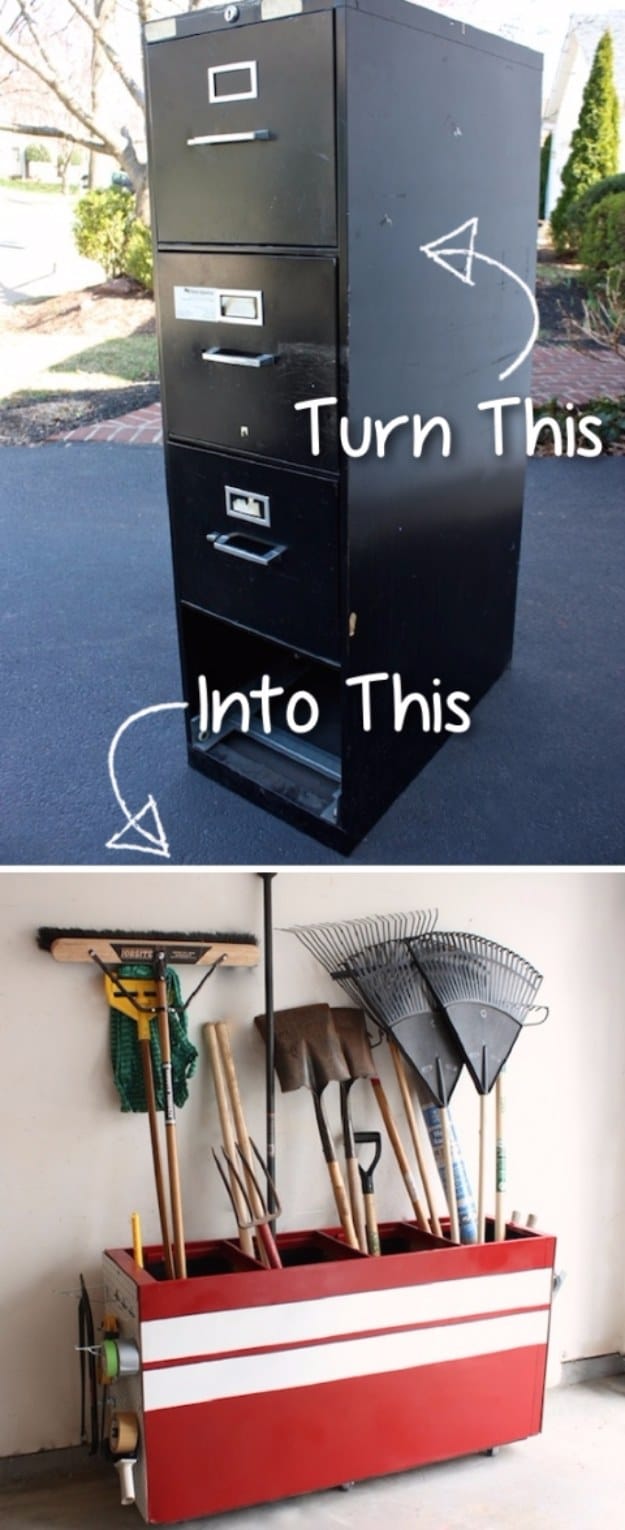 This is a metal filing cabinet used to organize tools in the garage. Old pieces of furniture are just items waiting to be repurposed. With a little imagination you can come up with ingenious projects that your home can benefit from. So, go ahead and turn an old file cabinet into a practical storage unit for the garage.
6. DIY Pallet Dart Board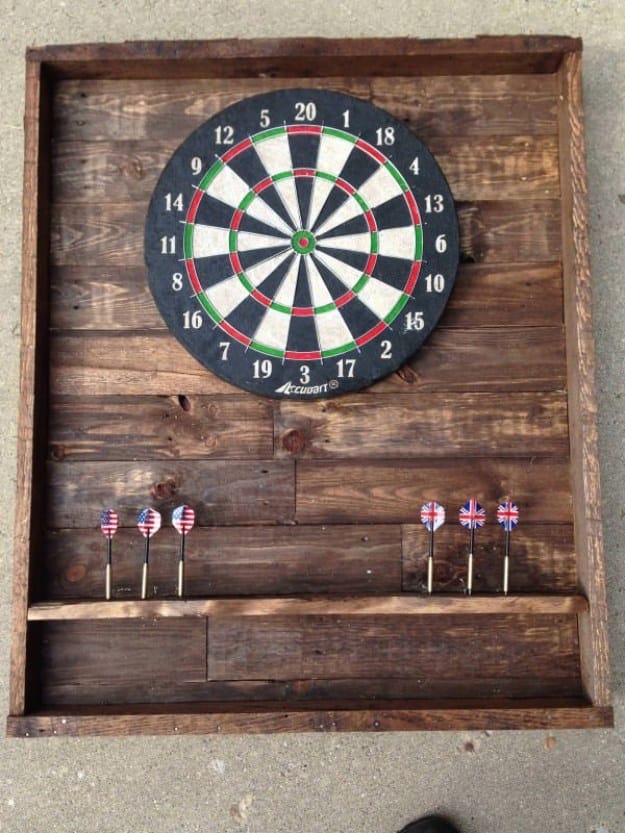 Feeling the need to explore other creative ideas with pallet wood? Here's a very creative idea to start with. Adding a dartboard to your home or garden can provide a great focal point at social gatherings and also a relaxing individual pastime. In this detailed How To blog we look at creating a floating outdoor dartboard backing board, with just a reclaimed pallet, some spare timber and using common home & garden tools.
7. DIY Miter Saw Bench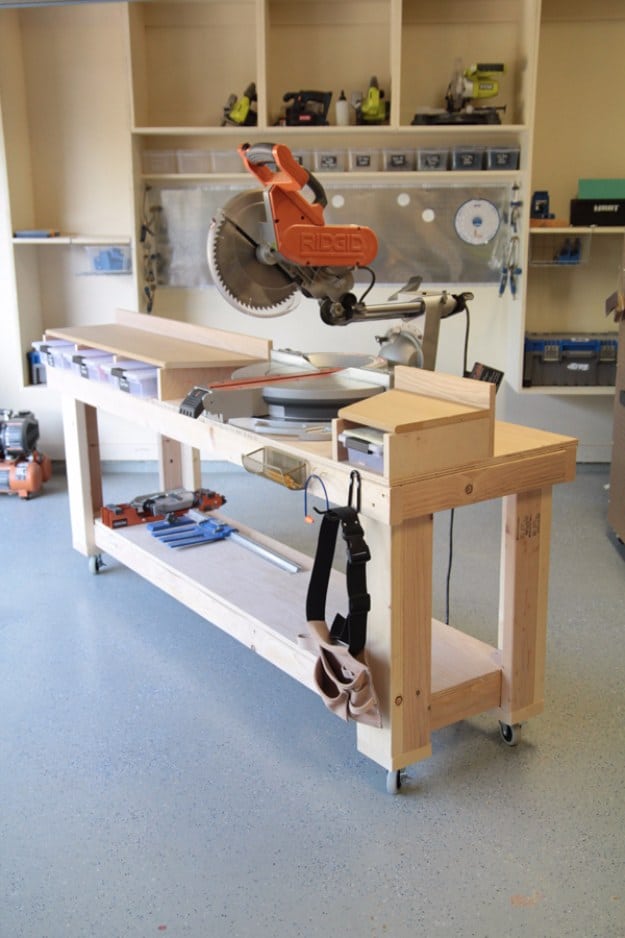 A miter saw table is useful for those involved in amateur carpentry works at their home. If you have a built-in workstation in your basement or garage, it would be easier to carry out your work. This is a really simple build with the right tools! Just follow the step-by-step instructions to build one for your workshop and get a clear idea about building a miter saw table at home.
8. DIY Garage Storage Cabinets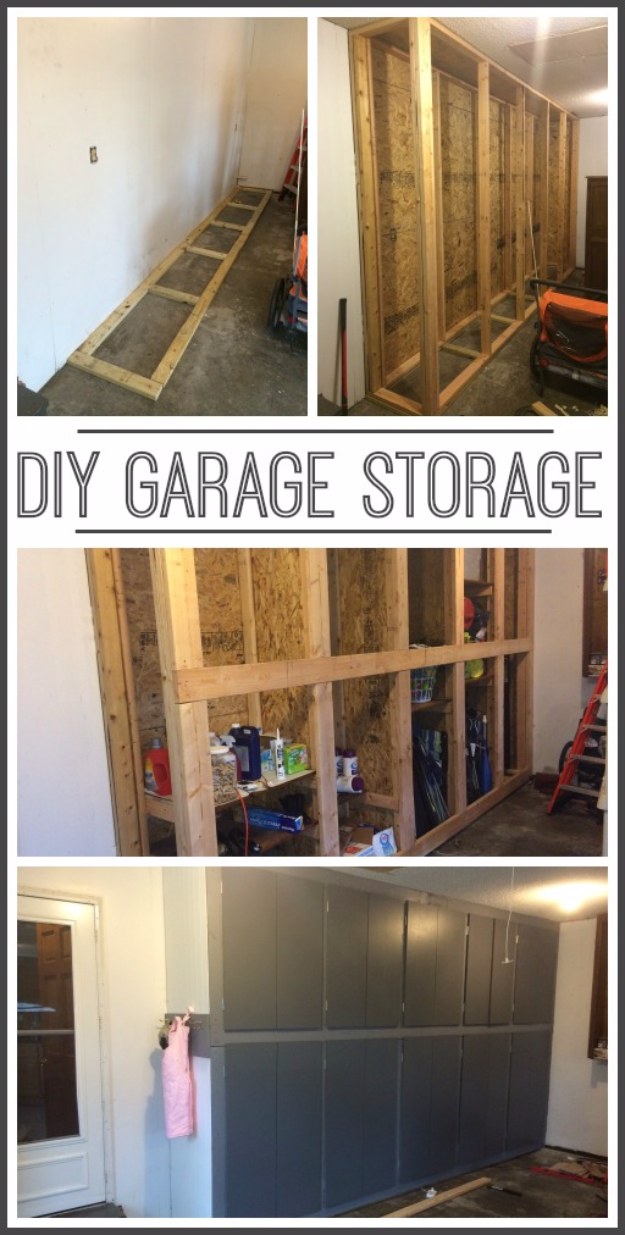 These storage cabinets look great, hold a ton of stuff and don't cost too much. And this garage cabinet system can easily adapt to your situation. These shelves are heavy-duty and ready to hold any type of garage stuff, so they need to be sturdy. Follow the DIY tutorial from Sugar Bee Crafts and start creating an amazing, huge, sturdy, garage locker storage that you can make yourself.
9. Pool Noodle Car Door Protector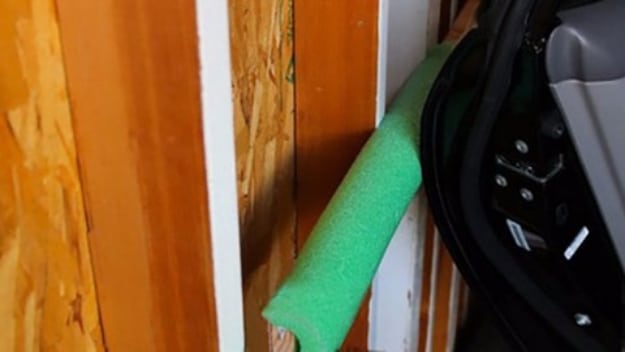 You know that feeling when you finally get home after a long day, park in your garage and open your car door and hear a frustrating clunk on the other side? Your heart sinks and then you have to survey the damage on your car door and garage wall before making your way inside. This quick DIY project can be done in a matter of minutes from a couple of screws, a box cutter, and the secret supply…a pool noodle!
10. DIY Garage Storage Towers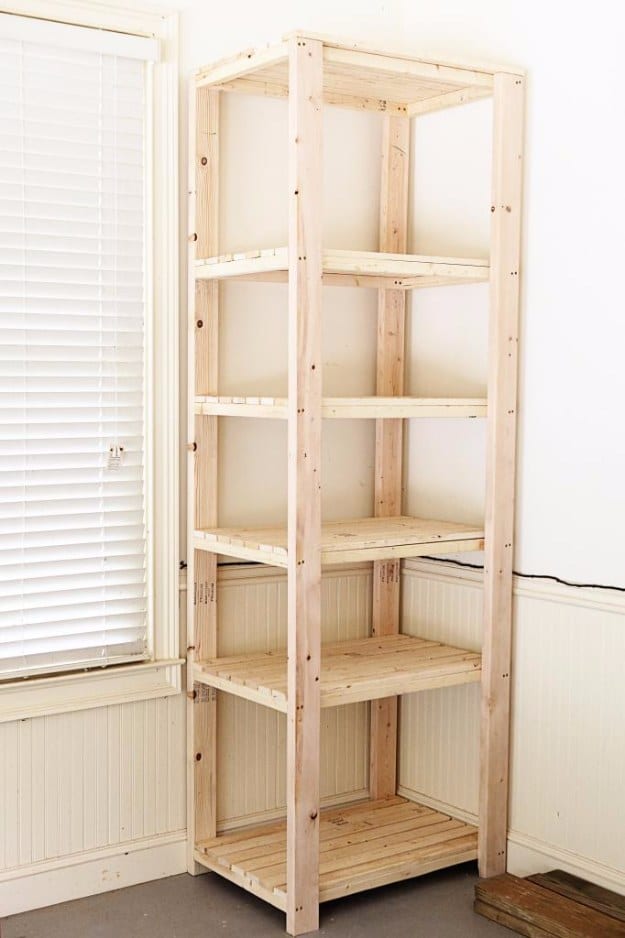 Here's an easy-to-build garage storage tower for storing stuff in your garage. I need a tall storage shelf in my garage as well. Something like this would work perfectly. Great use of vertical space and those plastic ones never seem to last more than a few years.
11. Cordless Drill Storage Charging Station DIY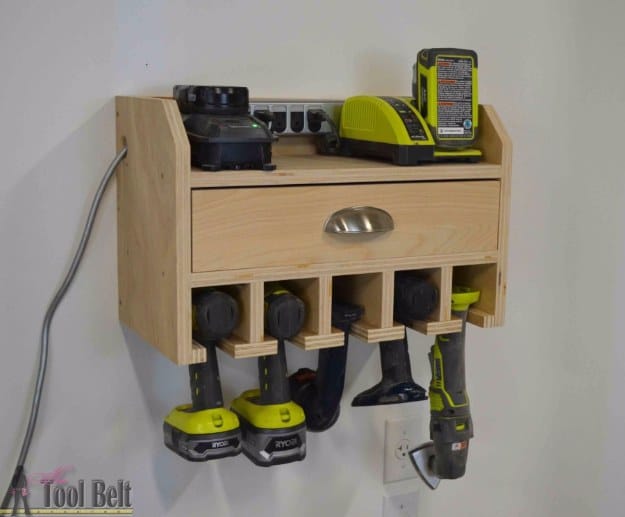 A drill station keeps your tools organized while offering a central location to power your drill. Organize your tools by getting this free plan for a DIY cordless drill storage and battery charging station from Her Tool Belt. This is a great item to store cordless tools.
12. DIY Garage Paint Booth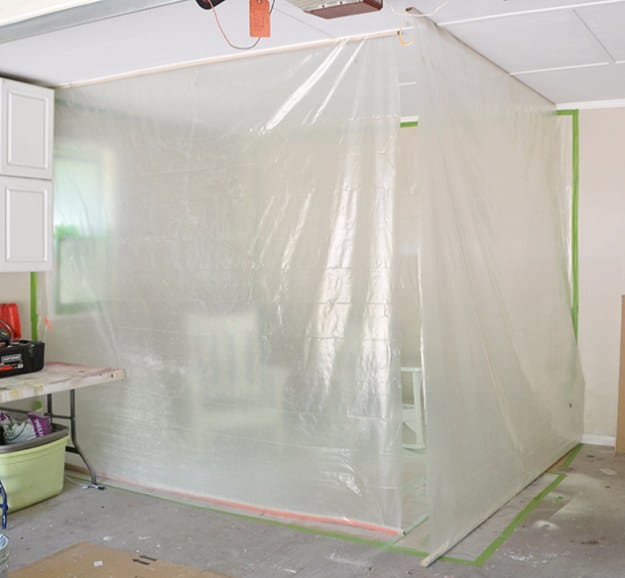 A paint booth can help you create clean and smooth paint jobs for your projects without getting paint all over everything. I've been trying to figure out how to make my small space double as workshop/storage and function as a spray booth when I need it to. I don't have a garage, but I took the ideas from Hearts and Sharts and built something similar in my little workshop.
13. Drop Down Battery Dispenser DIY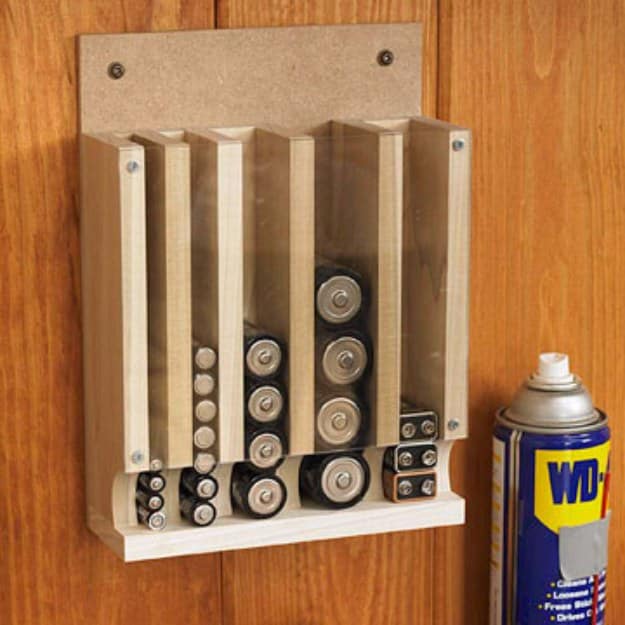 If you use a lot of batteries at your house, then like me you are going to love this idea. I am forever digging through drawers and cabinets to find batteries for all the various gadgets that we have all over the house. Wood magazine has shared the plan for making one of these for yourself. Check out the tutorial so you can get started.
14. DIY Ball Corral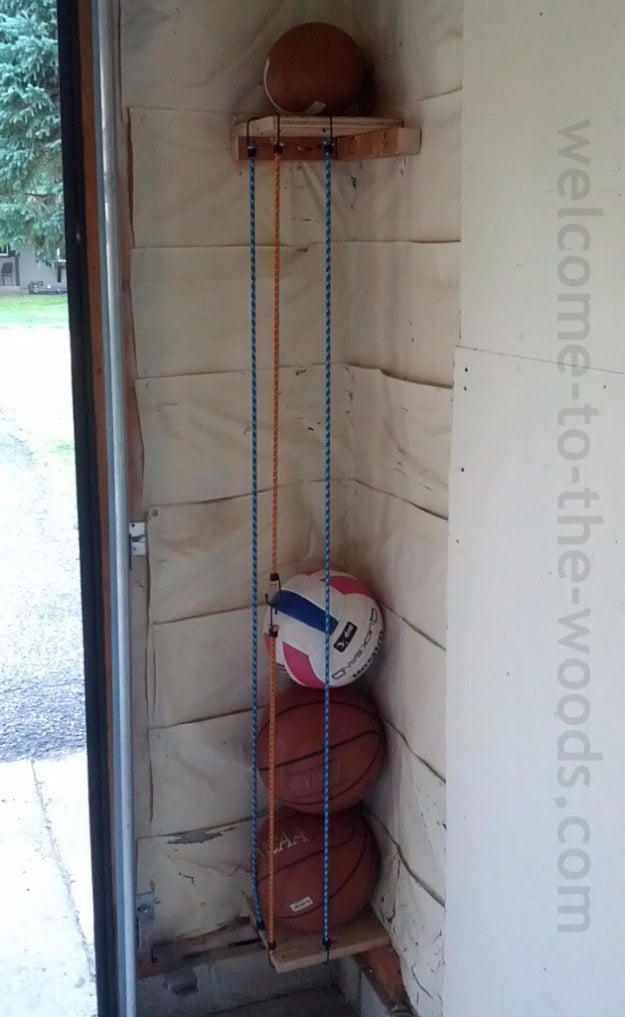 This DIY garage storage system has the versatility of expensive store-bought systems, but you can make it yourself for a few bucks in a single weekend. This tutorial for how to build a ball corral to store sports equipment in your garage will blow your mind. Follow the easy tutorial to create better organized ball storage.
15. DIY Portable Lumber Rack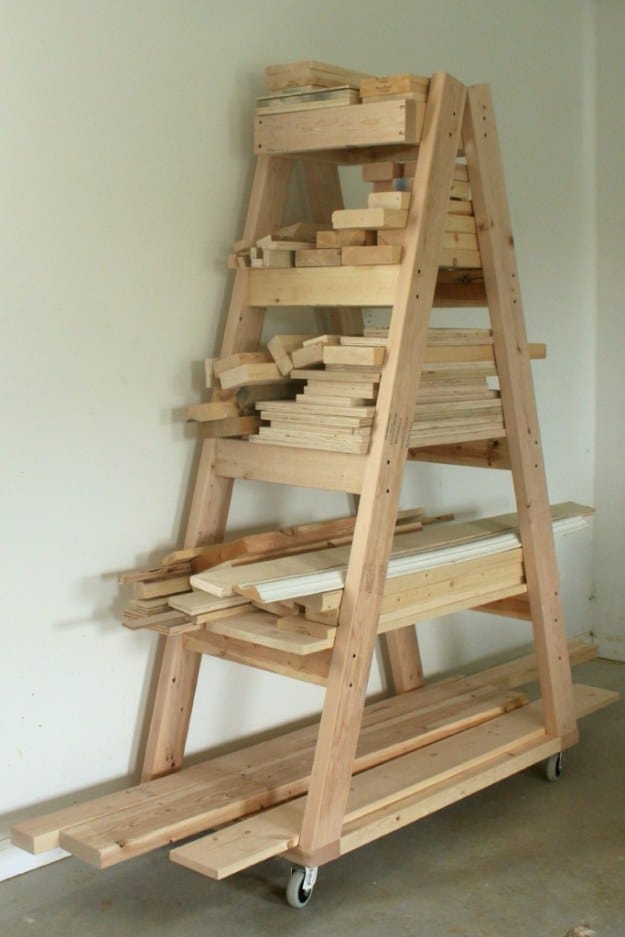 16. Garage Pegboard Tutorial

17. DIY Folding Bench Work Table

18. Hold Everything Tool Rack DIY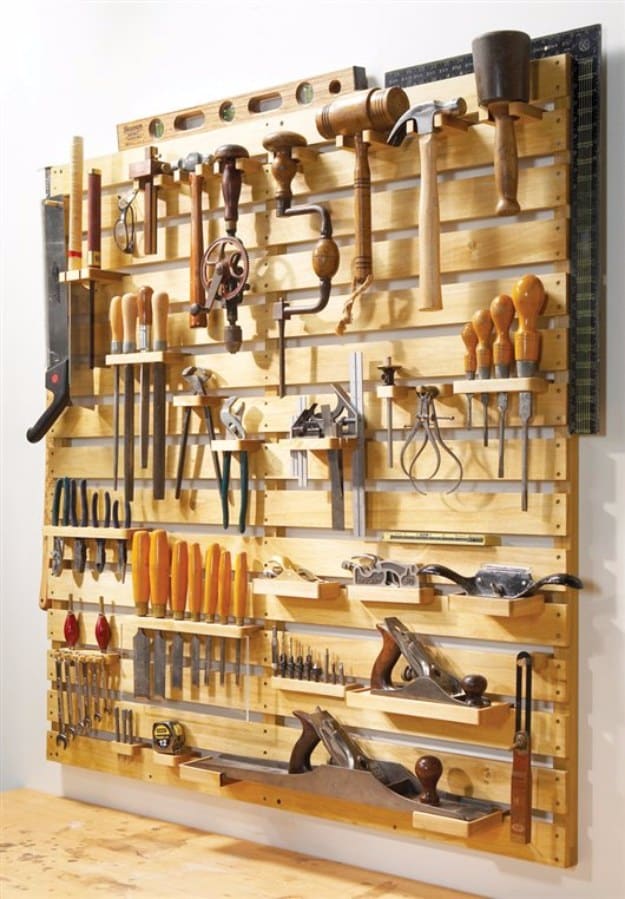 19. DIY Cleaning Storage Tower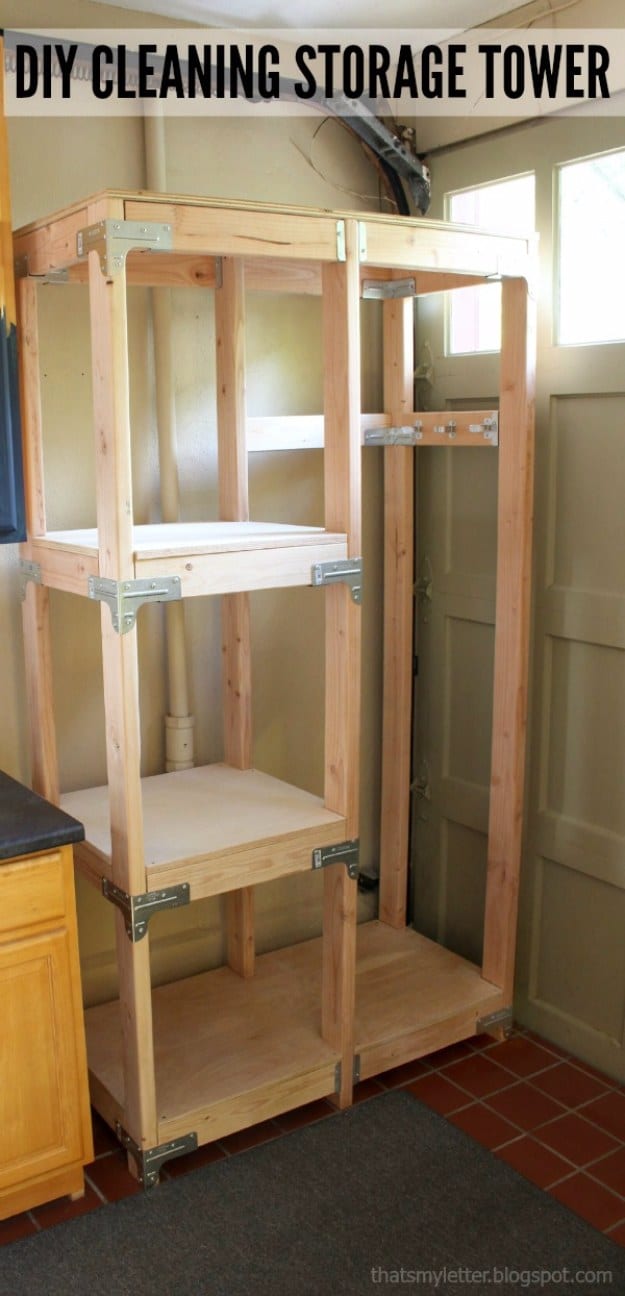 20. DIY Crate Cabinet With Sliding Drawers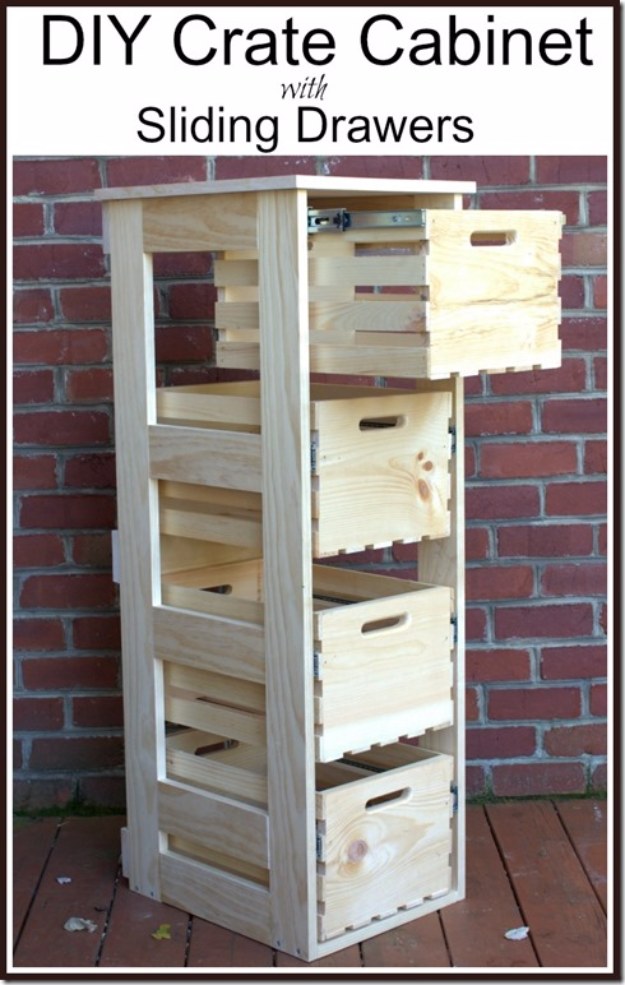 21. DIY Pallet Wood Rack With Storage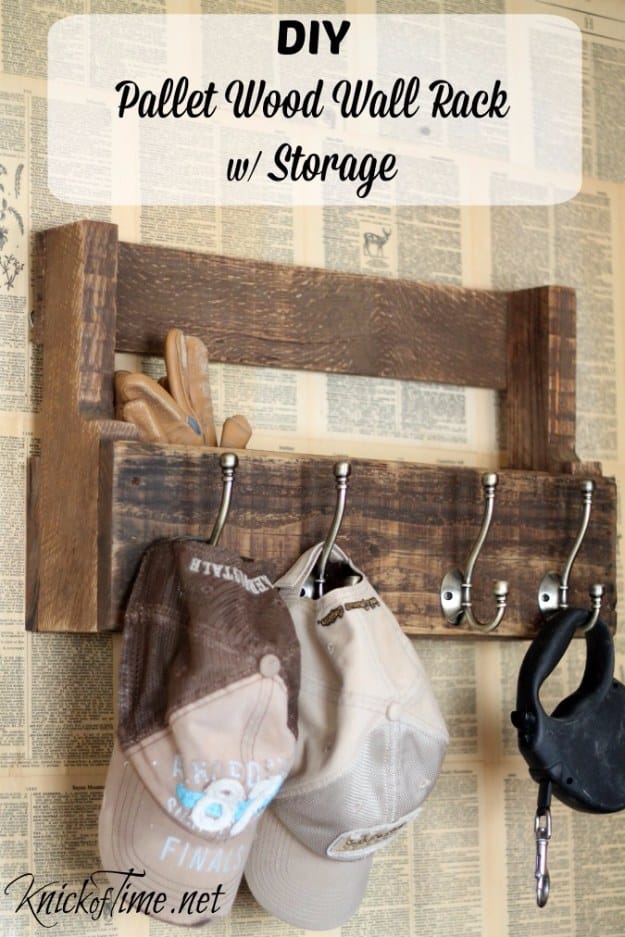 22. DIY Golf Locker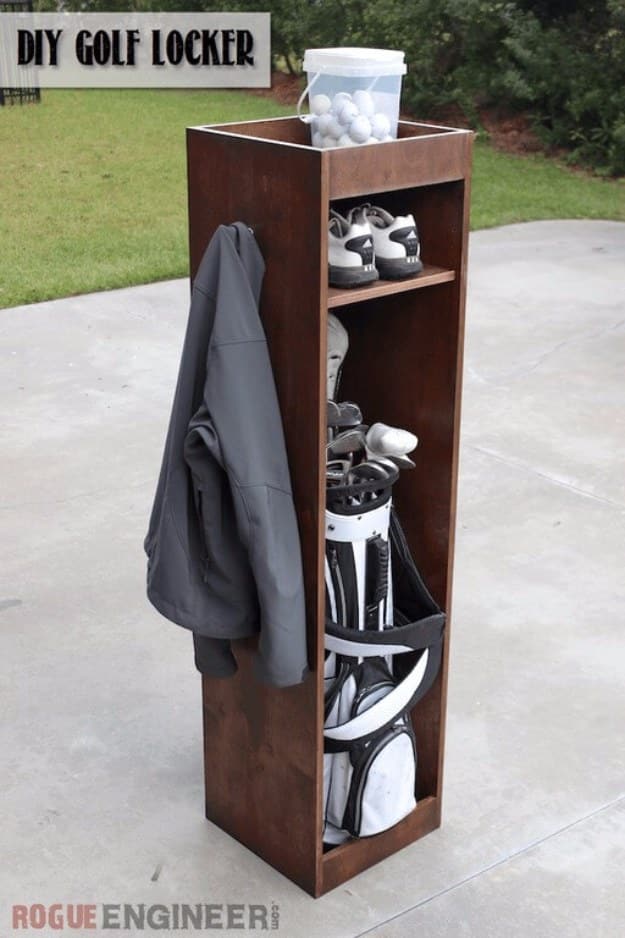 23. Jumbo Tape Dispenser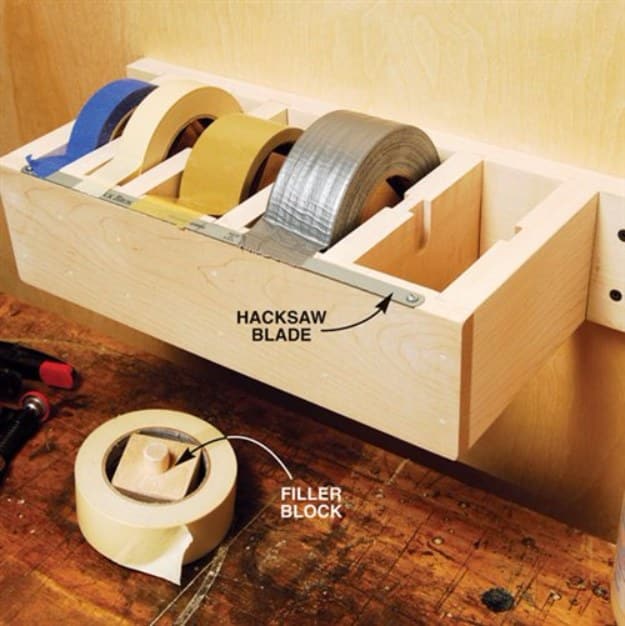 24. DIY Screwdriver Storage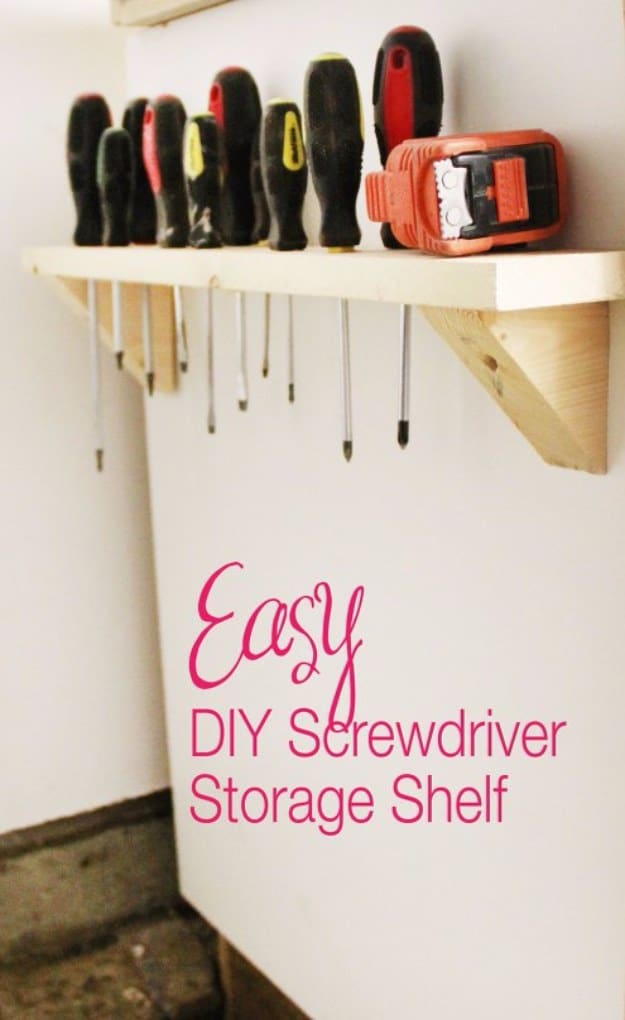 25. Wood and Magnet Socket Holder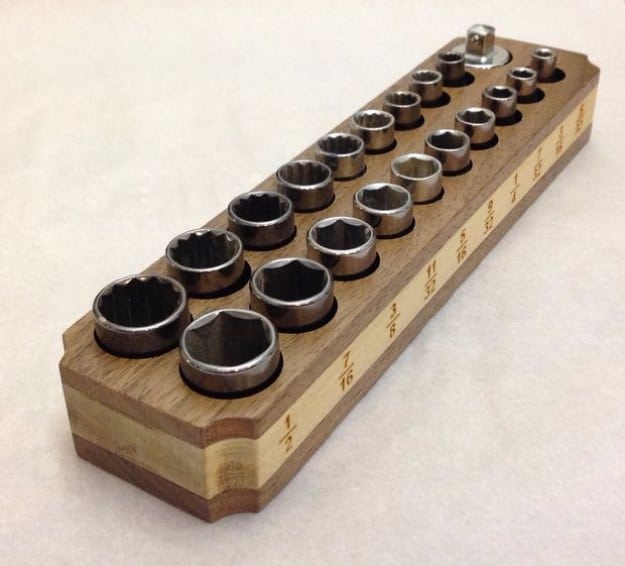 26. PVC Garden Tool Organizer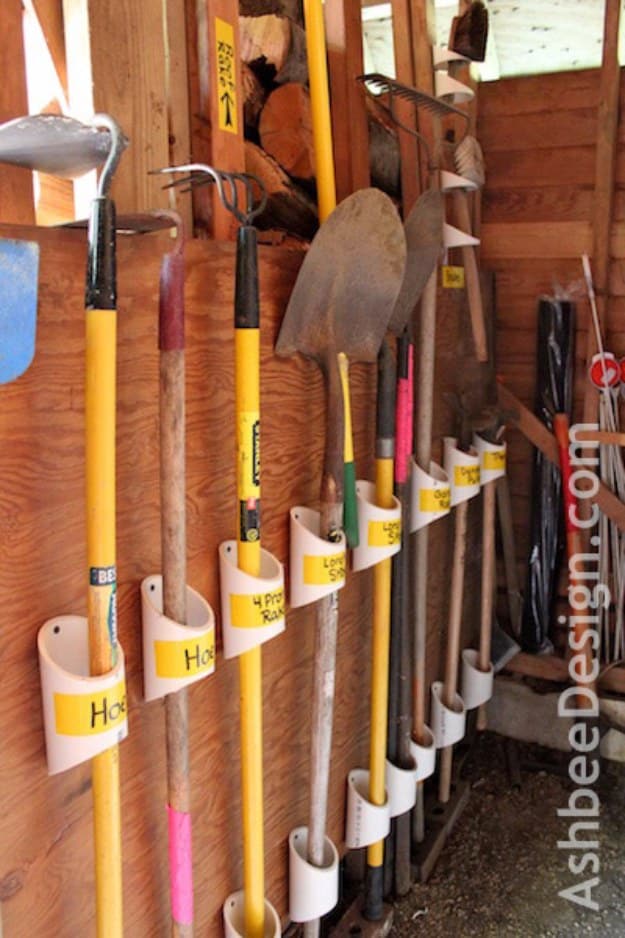 27. Easy Garage Makeover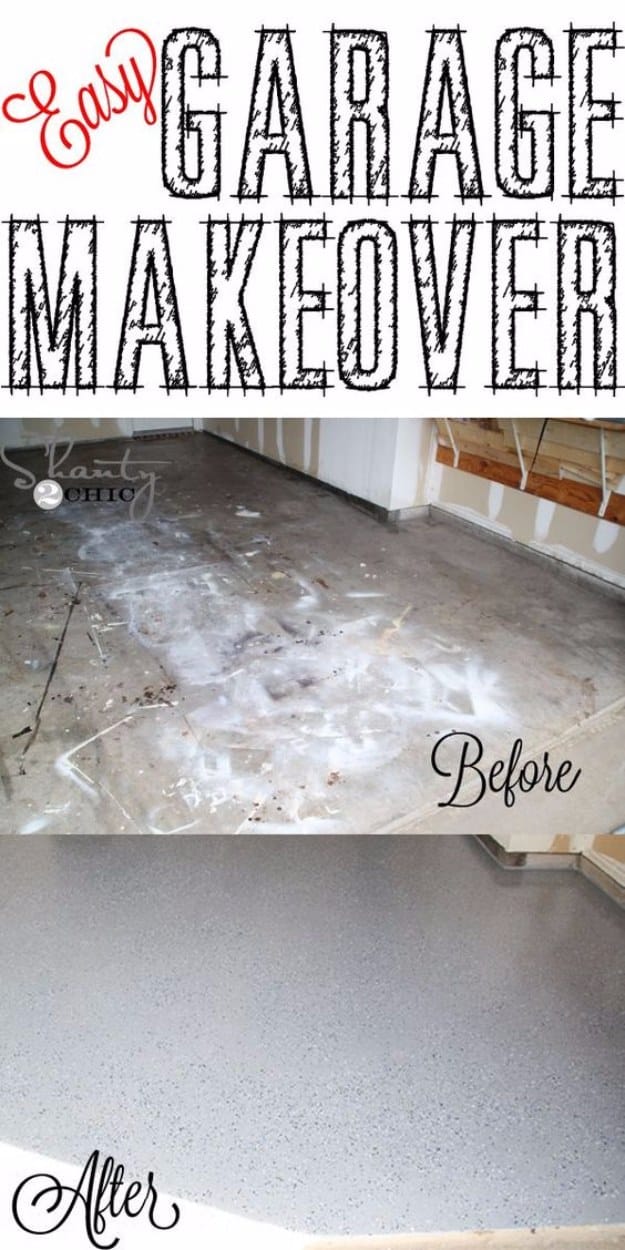 28. Epoxy Floor Coating For Your Garage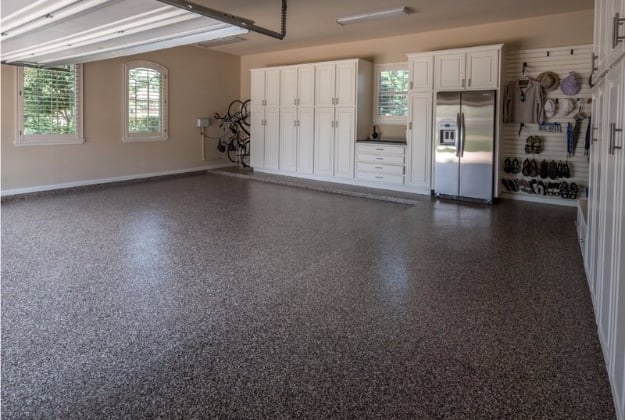 29. Paint And Stencil Your Garage Steps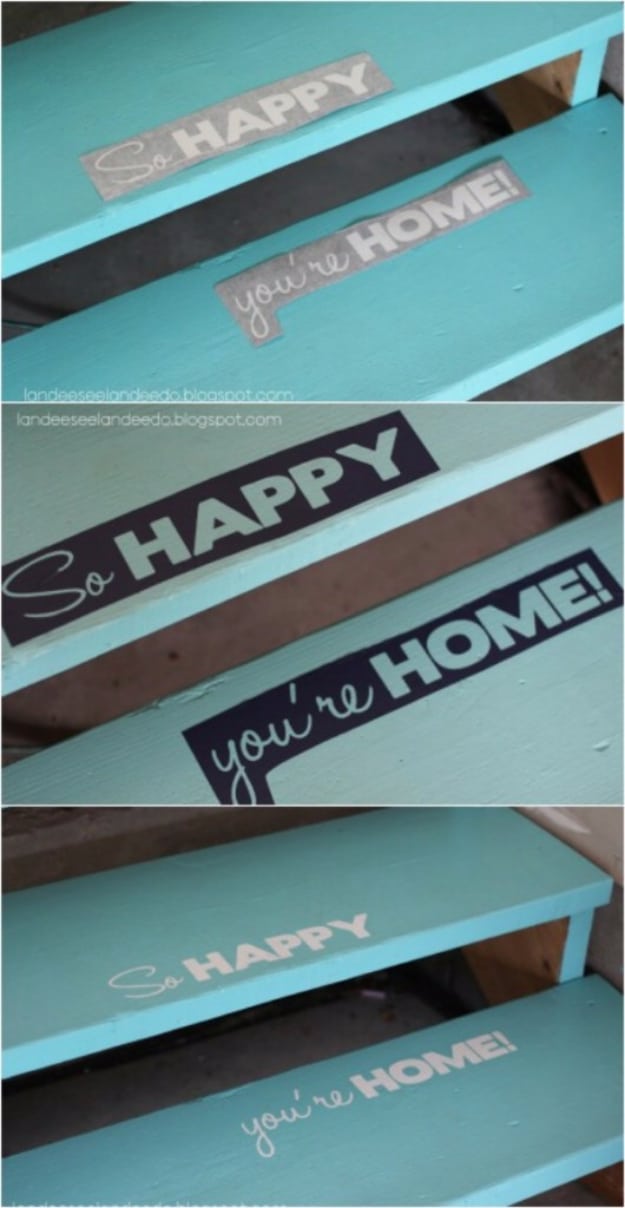 30. Magnetic Tool Holder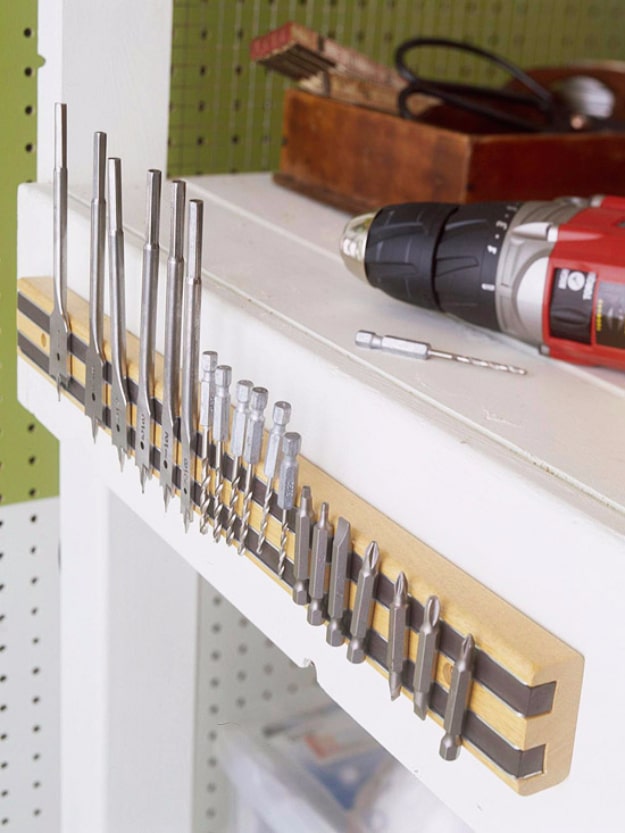 31. Nautical Wall Hooks

32. Simple DIY Bicycle Rack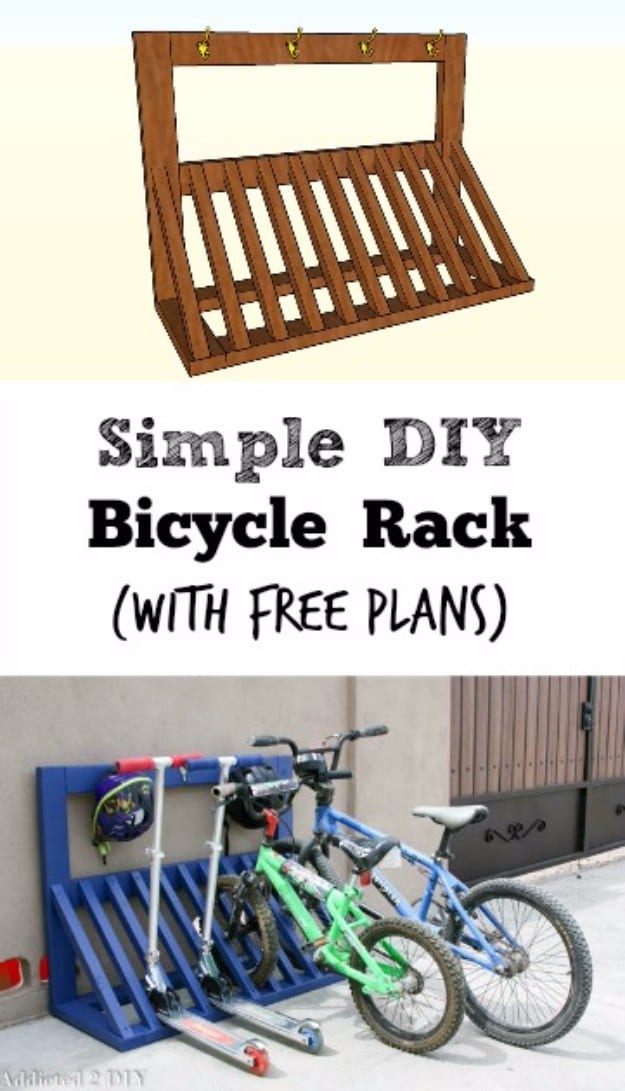 33. DIY Garage Pegboard Storage System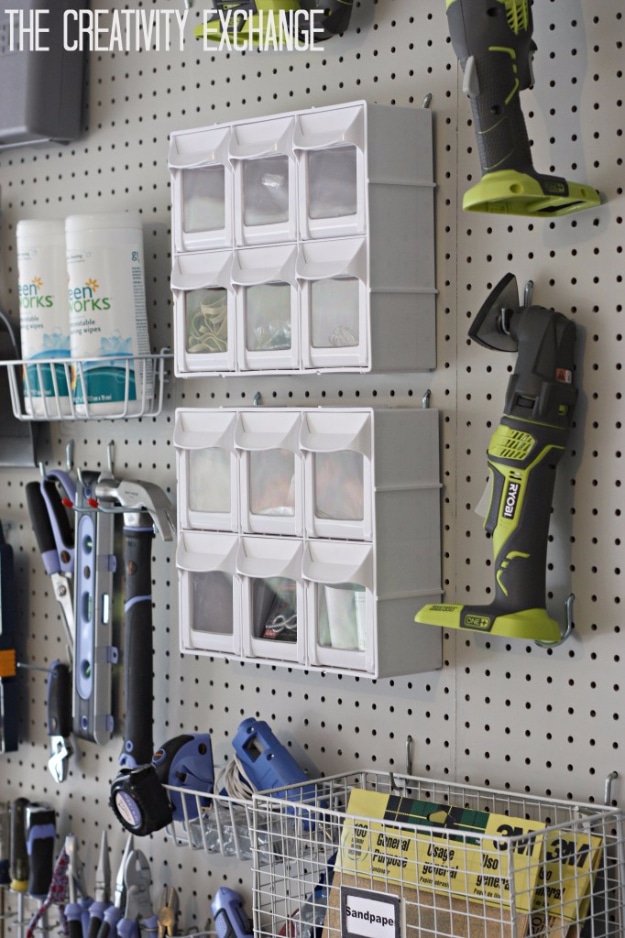 34. Recycled Bin Hangers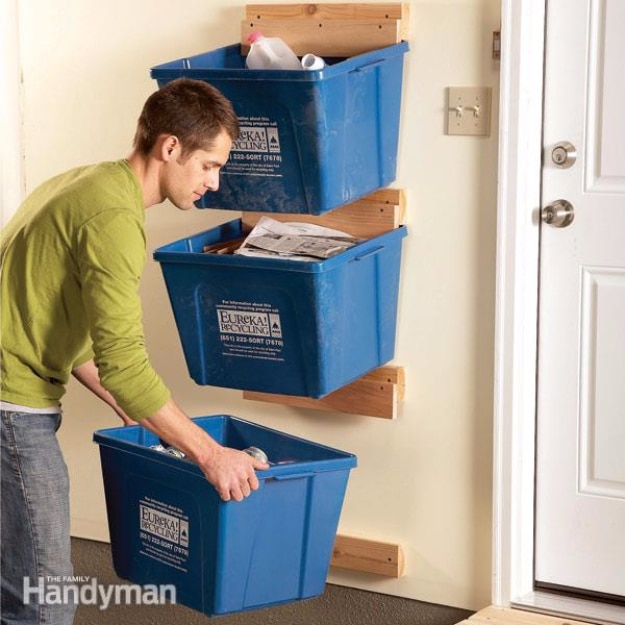 35. Easy Screwdriver Coat Rack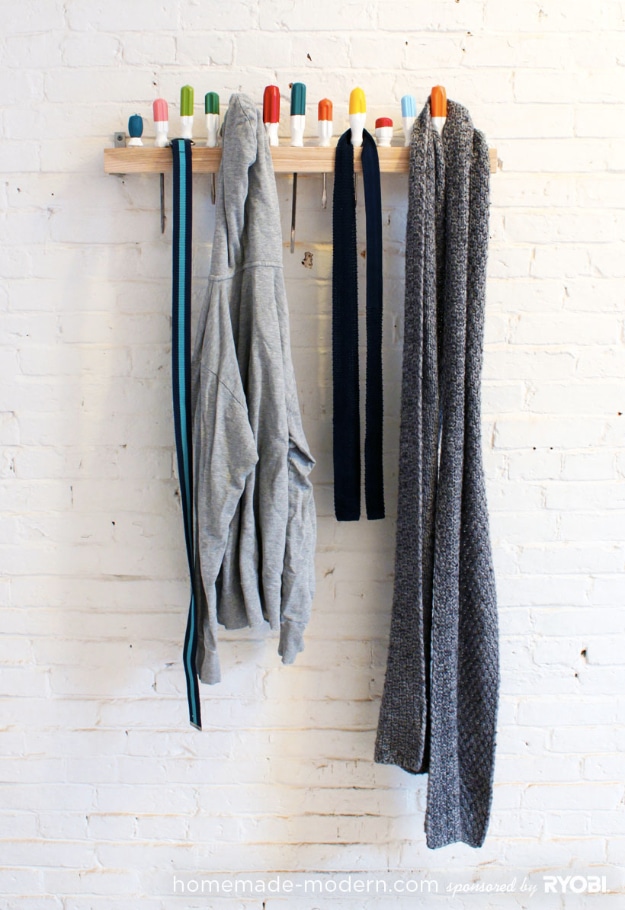 36. Copper Bike Rack