11. Cordless Drill Storage Charging Station DIY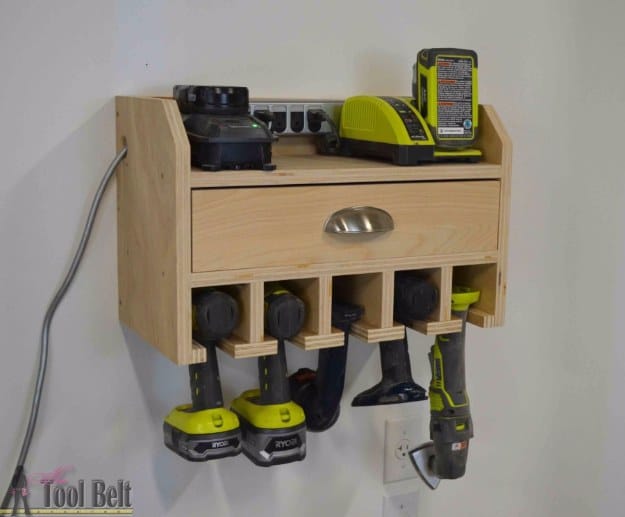 A drill station keeps your tools organized while offering a central location to power your drill. Organize your tools by getting this free plan for a DIY cordless drill storage and battery charging station from Her Tool Belt. This is a great item to store cordless tools.
12. DIY Garage Paint Booth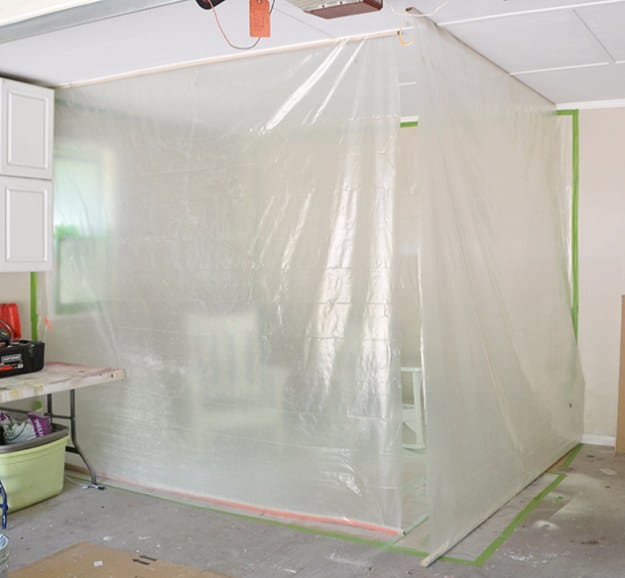 A paint booth can help you create clean and smooth paint jobs for your projects without getting paint all over everything. I've been trying to figure out how to make my small space double as workshop/storage and function as a spray booth when I need it to. I don't have a garage, but I took the ideas from Hearts and Sharts and built something similar in my little workshop.
13. Drop Down Battery Dispenser DIY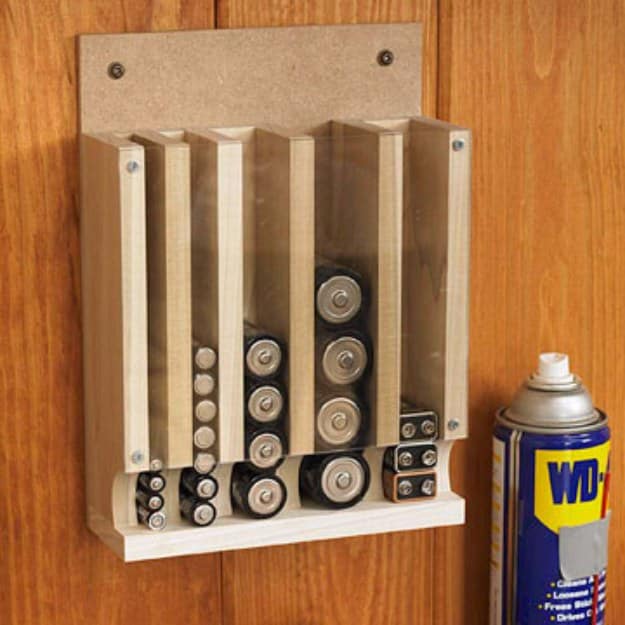 If you use a lot of batteries at your house, then like me you are going to love this idea. I am forever digging through drawers and cabinets to find batteries for all the various gadgets that we have all over the house. Wood magazine has shared the plan for making one of these for yourself. Check out the tutorial so you can get started.
14. DIY Ball Corral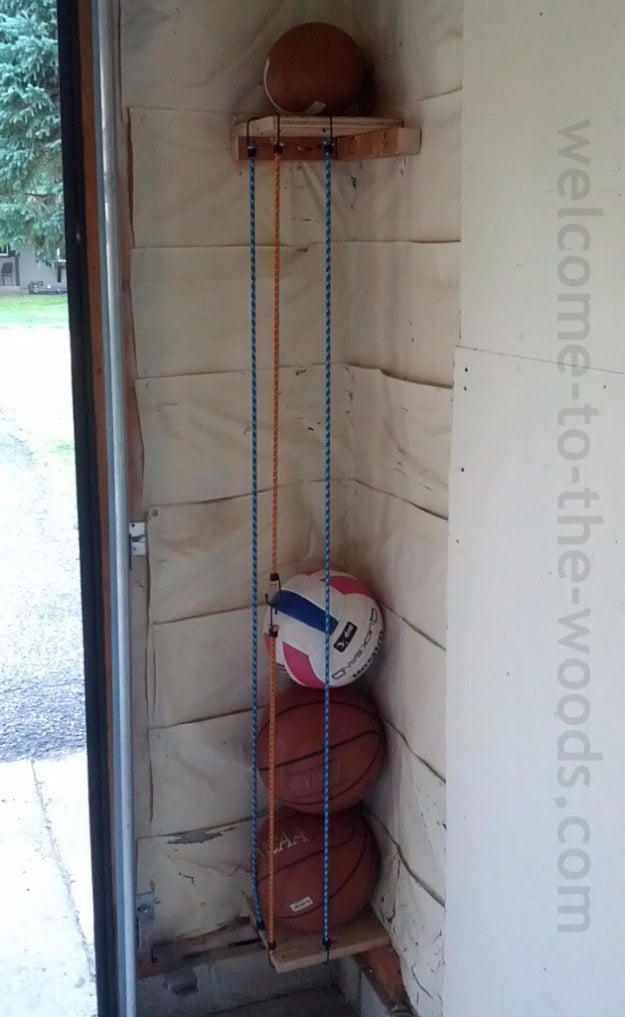 This DIY garage storage system has the versatility of expensive store-bought systems, but you can make it yourself for a few bucks in a single weekend. This tutorial for how to build a ball corral to store sports equipment in your garage will blow your mind. Follow the easy tutorial to create better organized ball storage.
15. DIY Portable Lumber Rack