My husband and I were planning to redecorate the kitchen and the first thing we really needed to do was to replace the flooring. The existing flooring was old linoleum and we really did not want to go through all the trouble of pulling it up and completely resurfacing the floors and we both set out on a mission to search high and low on Youtube for the type of flooring refurbishment that would really suit the needs of or kitchen space and our skill level. So we were super excited when we found this peel and stick vinyl tiling idea because we could just measure the tiles and cut them ourselves with a utility knife and stick the tiles on top of our existing floor. We found some tiles we loved at Lowes, although the selection at Home Depot was also excellent. We did prep the floor by doing a deep steam clean and we disinfected it. My husband and I really loved the video we had found on Youtube so much by the great Youtuber The Crazy Craft Lady that we decided to look for vinyl tiles similar to the ones she used because they had a slightly Mediterranean look and we just both love that look so much, we find it very relaxing and atmospheric. The instructions in the video are so simple to follow The Crazy Craft Lady starts by.
First, you will learn how to start in the middle of your floor and measure out to have all your tiles arranged and accounted for. She works in groups of four to make sure the pattern lines up and you can get even and perfect joins.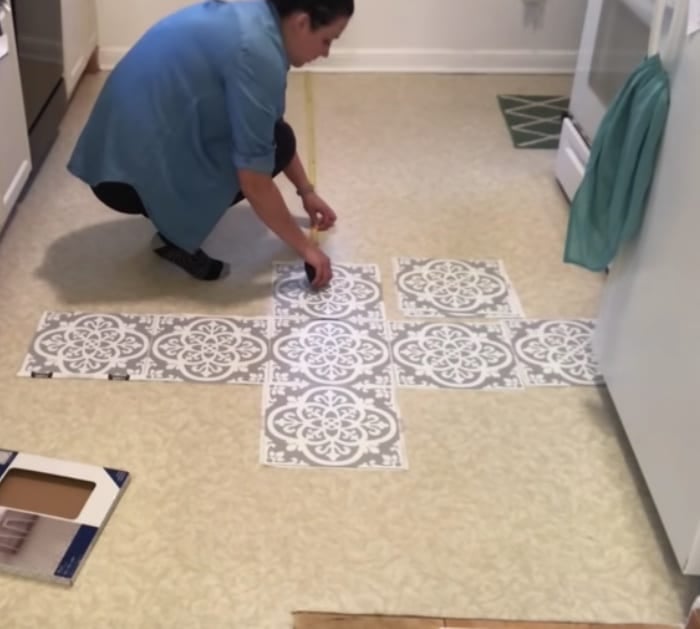 Then she pulls back the paper on the back of the tiles to reveal the sticky side and just sticks them down.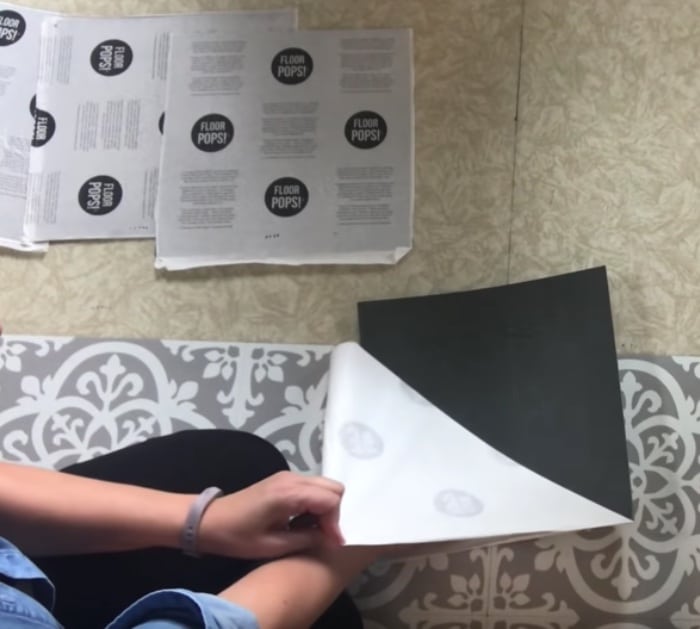 Complete instructions are in the video and you will find this project is not difficult or labor-intensive and the result is amazing.
How To Transform Floors With Peel And Stick Vinyl