Love making lovely things that surprise even you when you realize you created them yourself? One of my favorite things I recently learned to make are paper flowers. They may not sound super impressive at first, but when you look at these and realize all the places you can use them, you will fall in love with this artsy craft just like I did. You can decorate your home with paper flowers, of course, and they last, unlike the real variety. Make them with paper scraps, too, so they can basically be free decor. I use them to decorate gifts and birthday cards, too, and sometimes even keep one in my car to give to that special someone I know I am going to need to make smile. Seriously, these flowers just make people happy, especially when they realize they were handmade with love. Check out the step by step tutorials to learn how. Think about other ways to use them, too, I think wedding decor could be brilliant with some of these, DIY party favors, a neat craft to make with the girls, you name it. Get crafty with these 43 DIY paper flower projects.
How to Make Paper Flowers | 43 Tutorials and Ideas
1. Paper Water Lilies And Chrysanthemums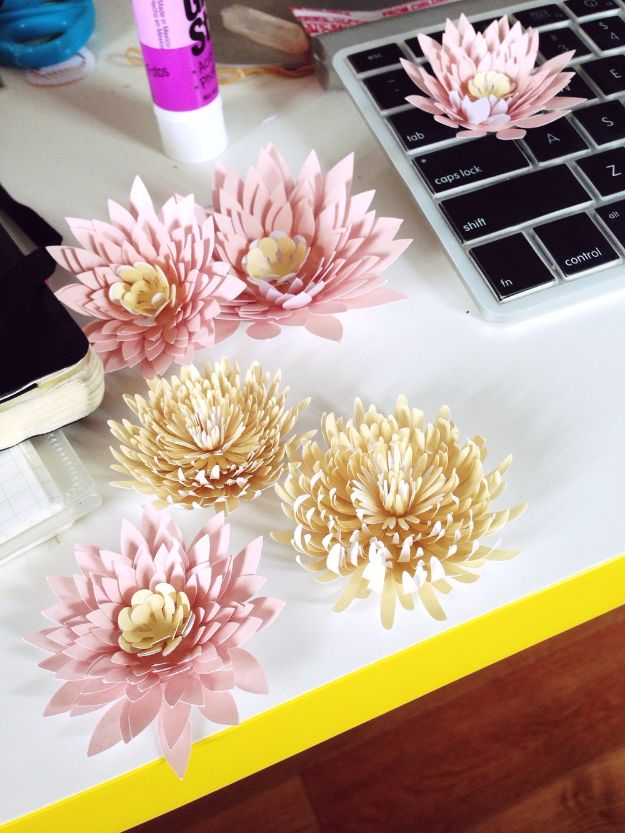 Make these flowers with some copy paper in your free time. Let your imagination run wild with these Paper Water Lilies And Chrysanthemums. Learn how to make them yourself in this easy DIY tutorial from Only Just Becoming.
2. Paper Daffodil Wreath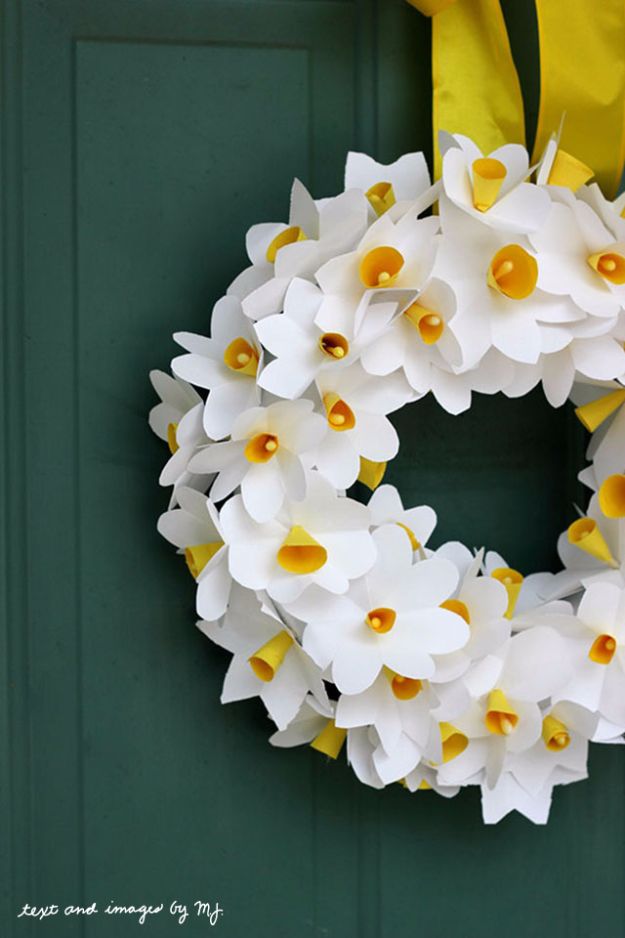 This DIY Paper Daffodil Wreath can be a wonderful spring craft for older kids to make, it is a great decoration – just imagine a DIY spring wreath made out of these paper daffodils. This wreath is so simple to make from supplies you have around your house. So go ahead and get crafting!
3. Crepe Paper Rose Buds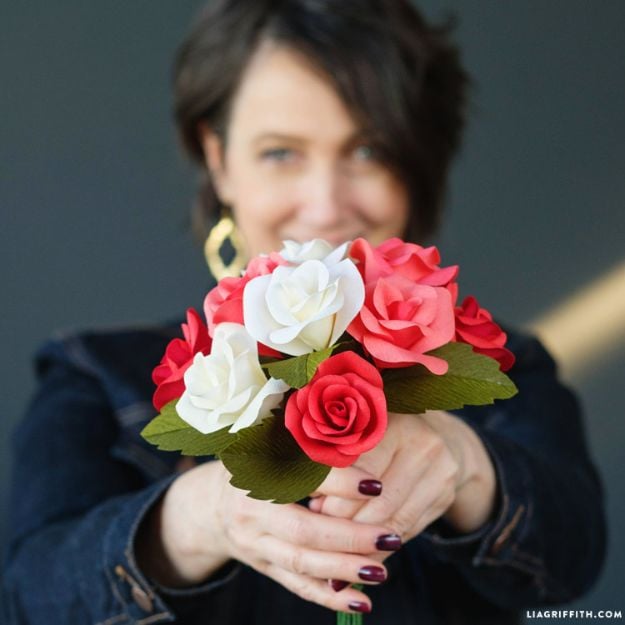 These Crepe Paper Rose Buds are just beautiful! I have been looking all week what flowers to make. I'm getting some crepe paper today and will pull out my glue gun. You can find the complete set of instructions from Lia Griffith. Can't wait to make these!
4. DIY Paper Peonies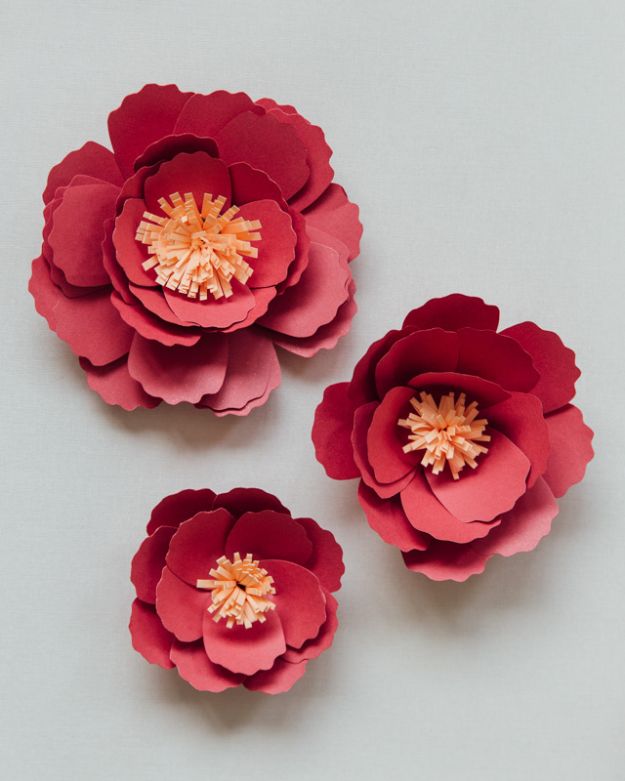 Make these gorgeous DIY Paper Peonies with this free printable template and full step-by-step tutorial from Bride and Breakfast. It's a perfect DIY craft to give your home, party, or office the touch of beauty.
5. Crepe Paper Wildflower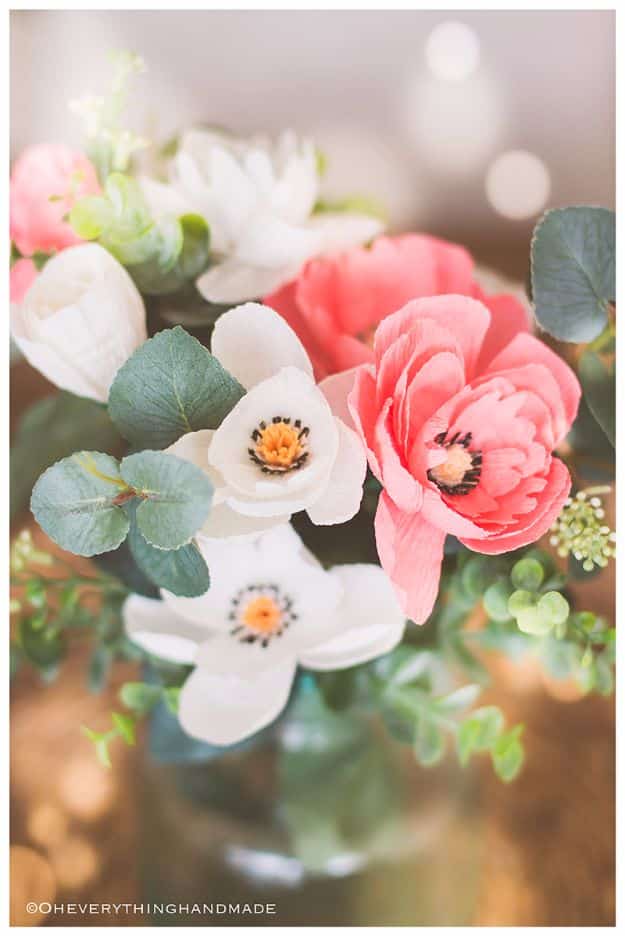 I am seriously having a flower fever with this absolutely beautiful Crepe Paper Wildflower DIY. Crepe-paper flowers capture the essence of flowers without all the botanical details. Their whimsy makes them not only a pleasure to behold but also an enjoyable project to undertake. Learn this and more from Oh Everything Handmade.
6. Tissue Paper Poppy Magnets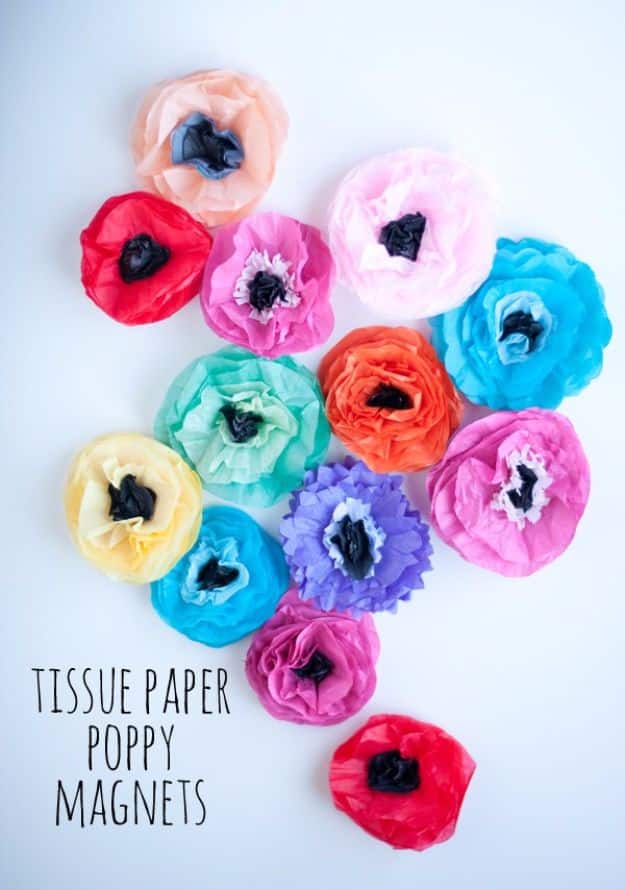 Make your own gorgeous paper poppies with this simple tissue paper poppy magnets tutorial from This Heart Of Mine Blog. These are sweet and easy enough to make with kids. Love the idea of making them for the fridge so you can see them every day and will add some pop of color to the kitchen.
7. Giant Paper Flower Window Treatment

Create a whimsical, colorful and unique window treatment using giant paper flowers. Learn how to make different kinds of paper flowers to use for home decor or parties. Paper flowers would also be adorable in a little girl's bedroom so if you're feeling crafty, read the full tutorial from The Craft Patch Blog.
8. DIY Paper Flower Bells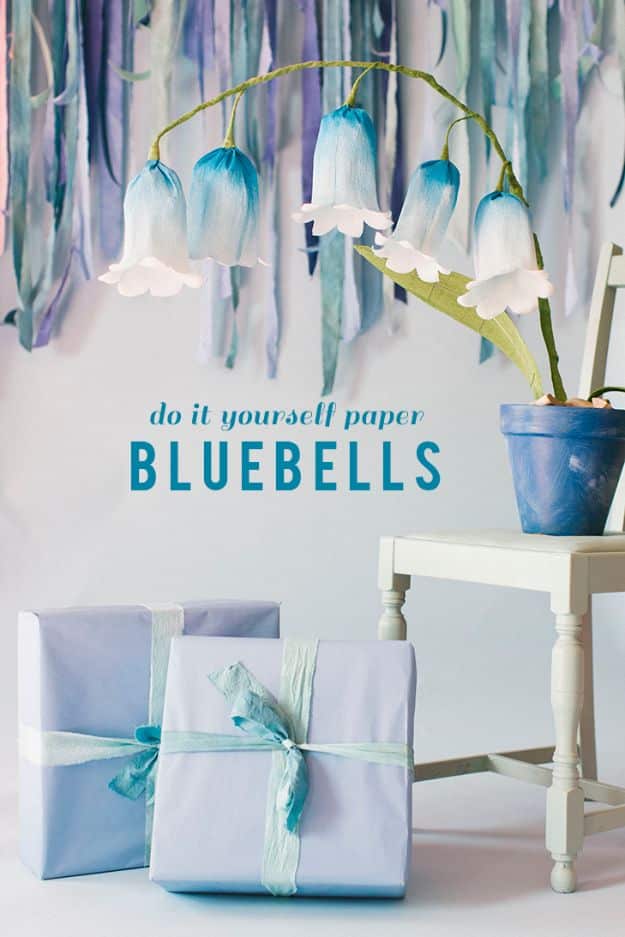 I just love how versatile crepe papers can be. Just look at these pretty flower bells from The House That Lars Built. They'd be wonderful as centerpieces for a party or even as decoration in your home. I'm going to be making some for my mantle!
9. DIY Paper Cherry Blossoms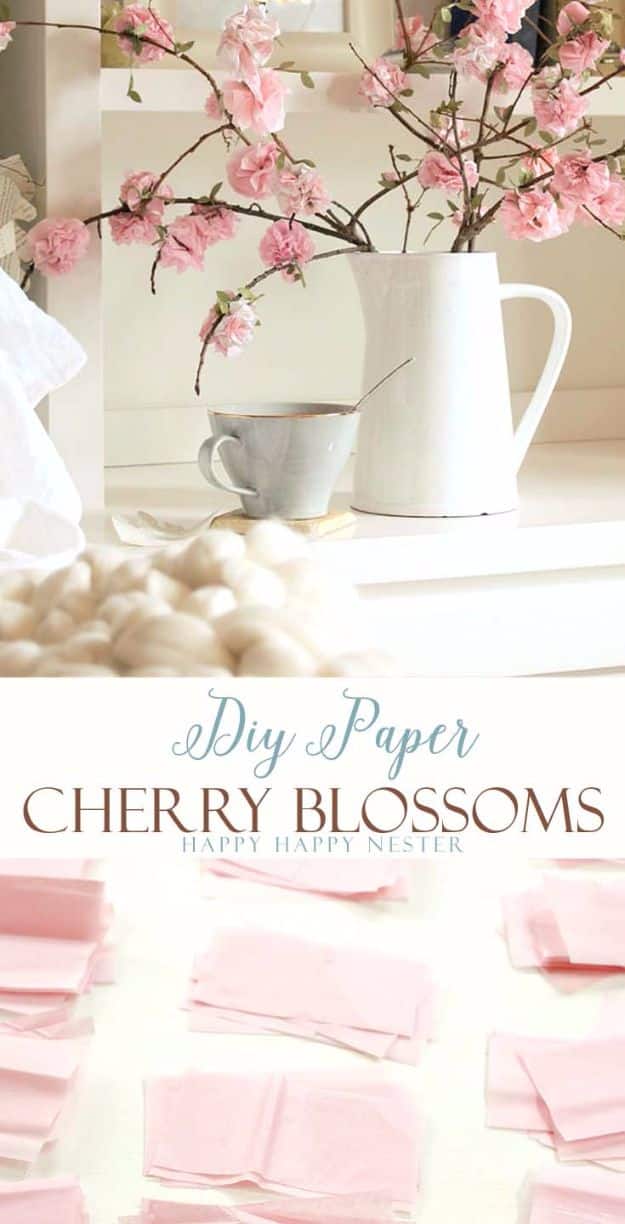 Create blossoms that would last you forever with this DIY Paper Cherry Blossoms from Happy Happy Nester. This project is an excellent resource for paper flowers for a wedding or even as a home decoration. I'm now going to fill my home with Cherry Blossoms. They definitely have the ability to cheer up the dullest day.
10. English Daisy Paper Flowers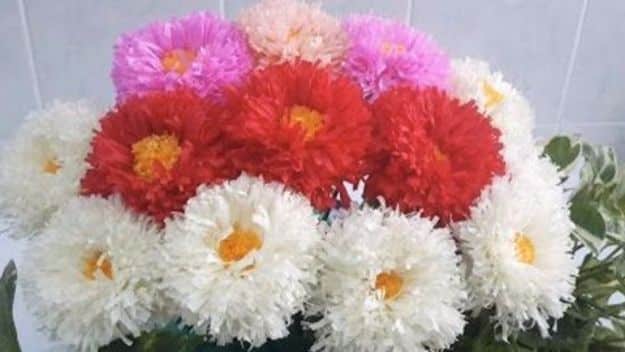 What could be better to brighten up your decor than with English Daisies? These are so easy and fun to make, but they look really complicated…I was so surprised! There are so many uses for these flowers. Not only are they beautiful in a vase, but they look fabulous on gift-wrapped presents, on hats, jackets, in your hair, weddings…just to name a few.
11. Pretty Paper Flower Centerpiece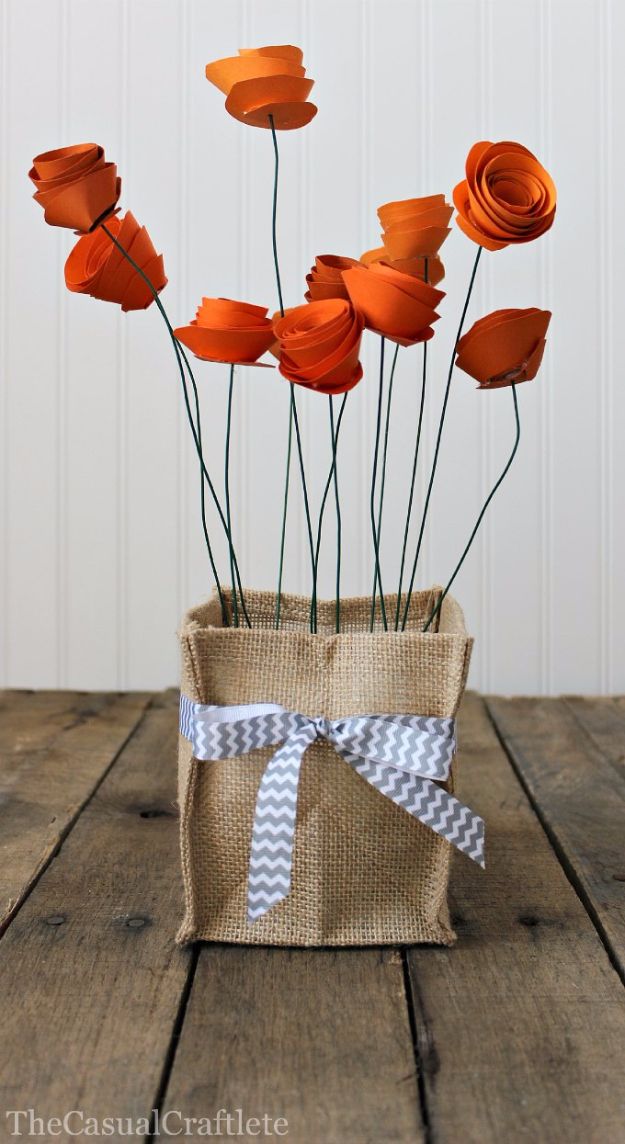 12. Paper Flower Narcissus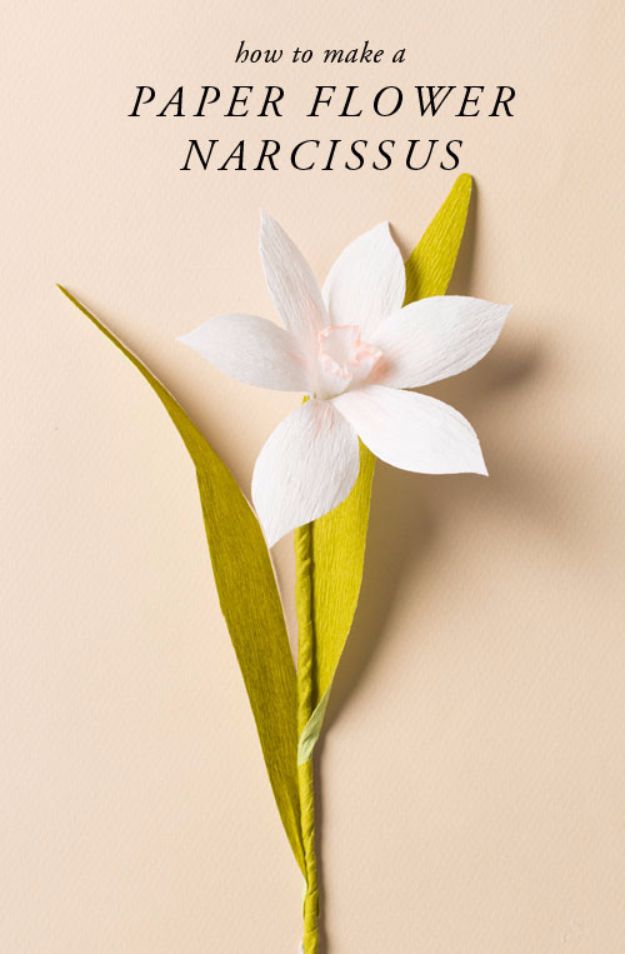 13. DIY Paper Spider Mums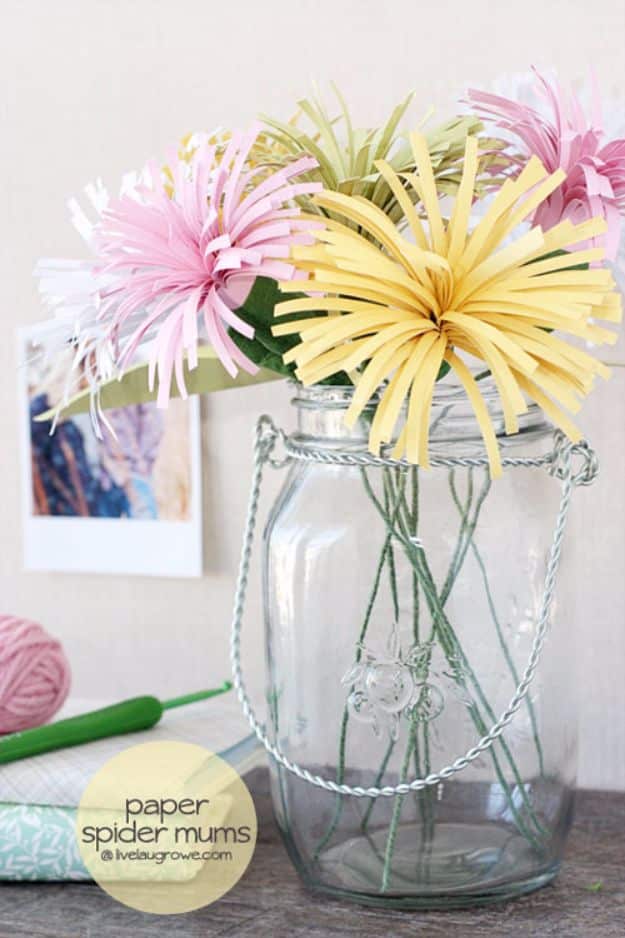 14. Accordion Paper Flowers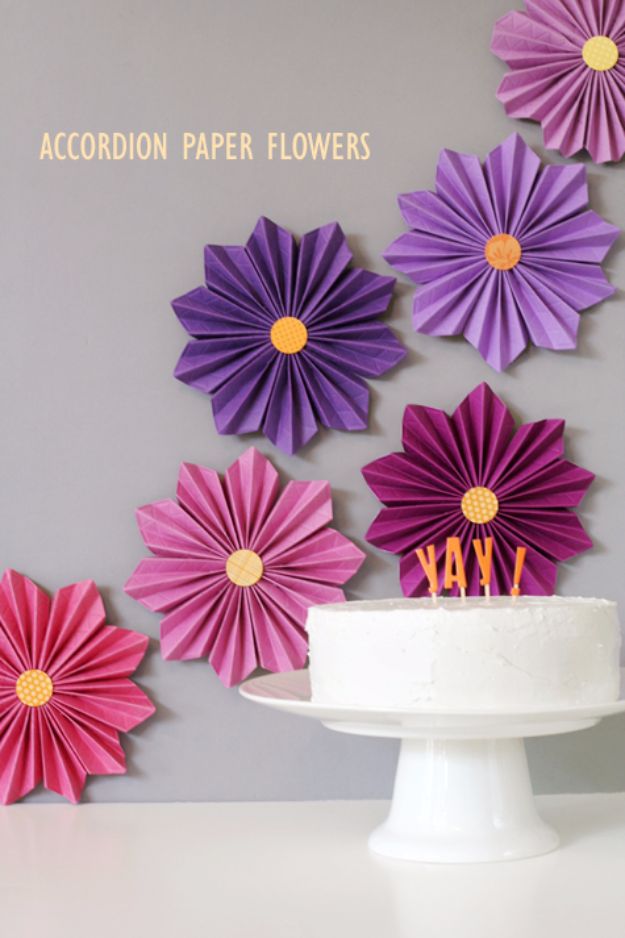 15. Paper Wisteria

16. DIY Paper Coral Charm Peony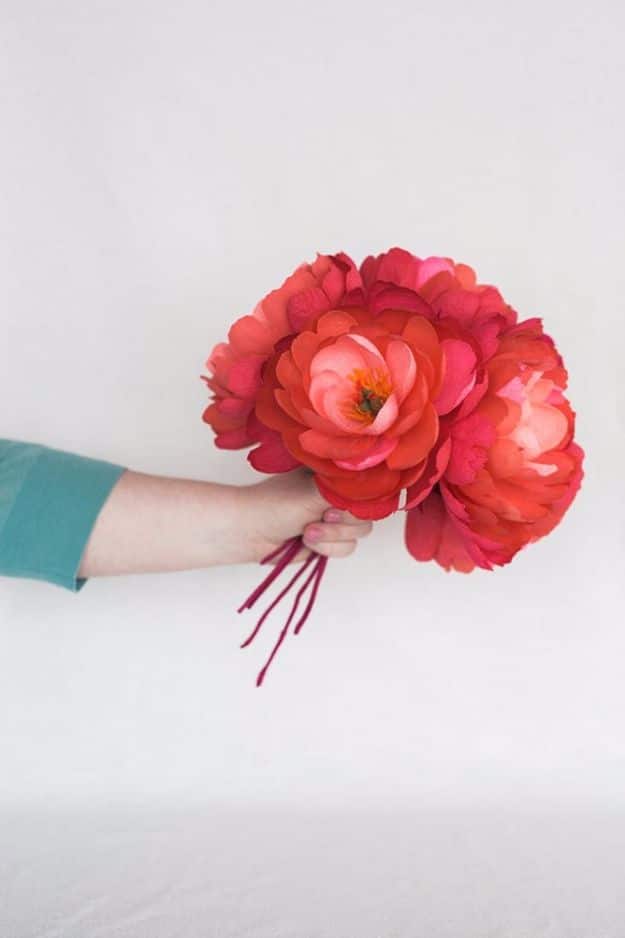 17. Painted And Microwaved Crepe Rose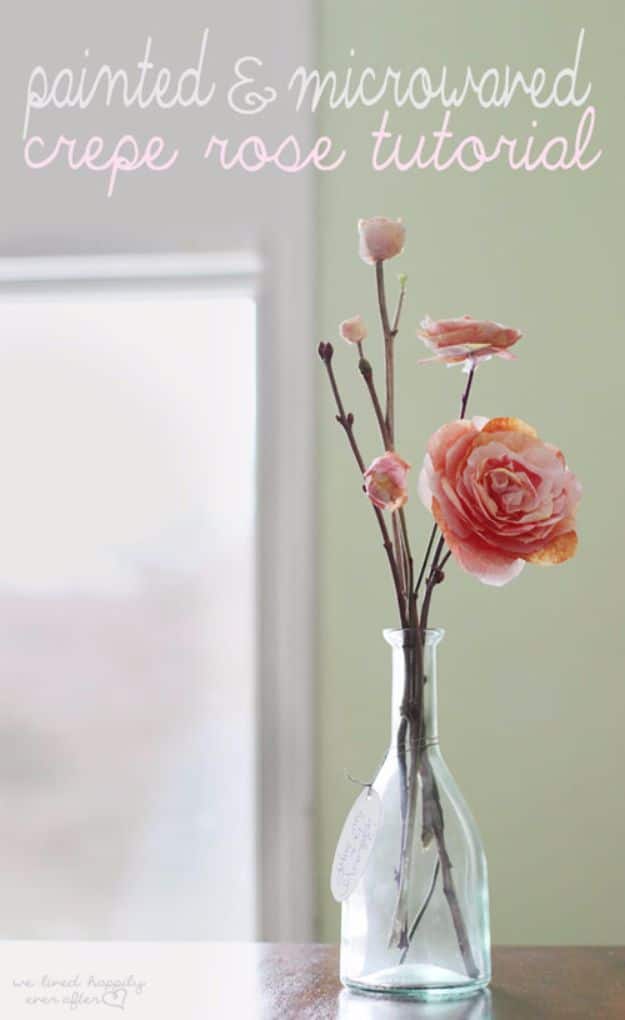 18. DIY Book Page Flowers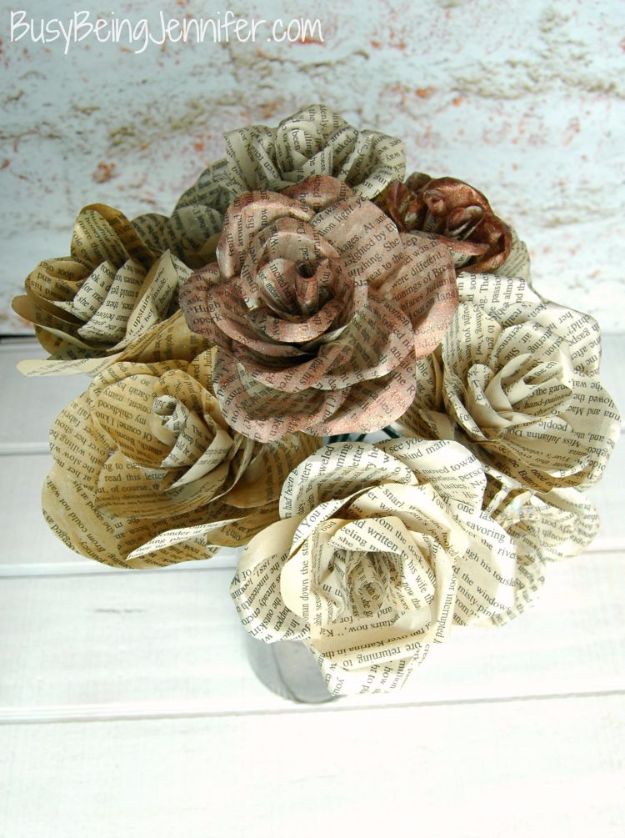 19. DIY Giant Paper Flowers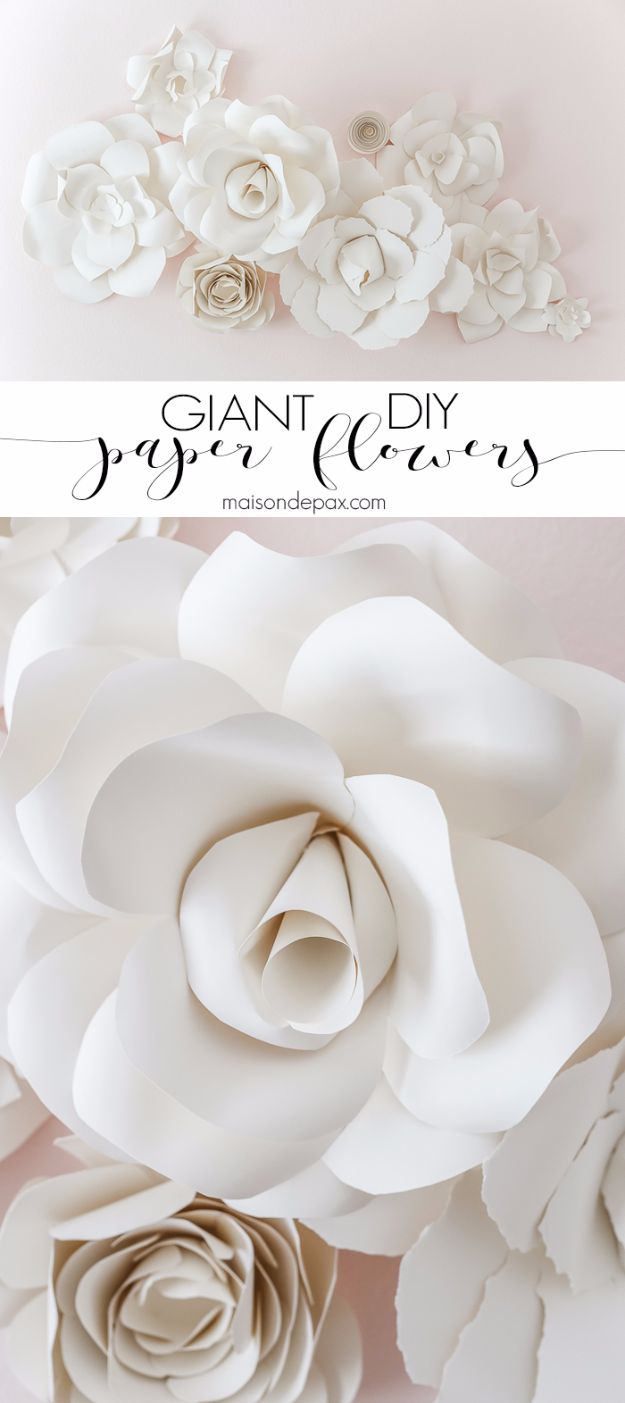 20. Bright And Beautiful Paper Flowers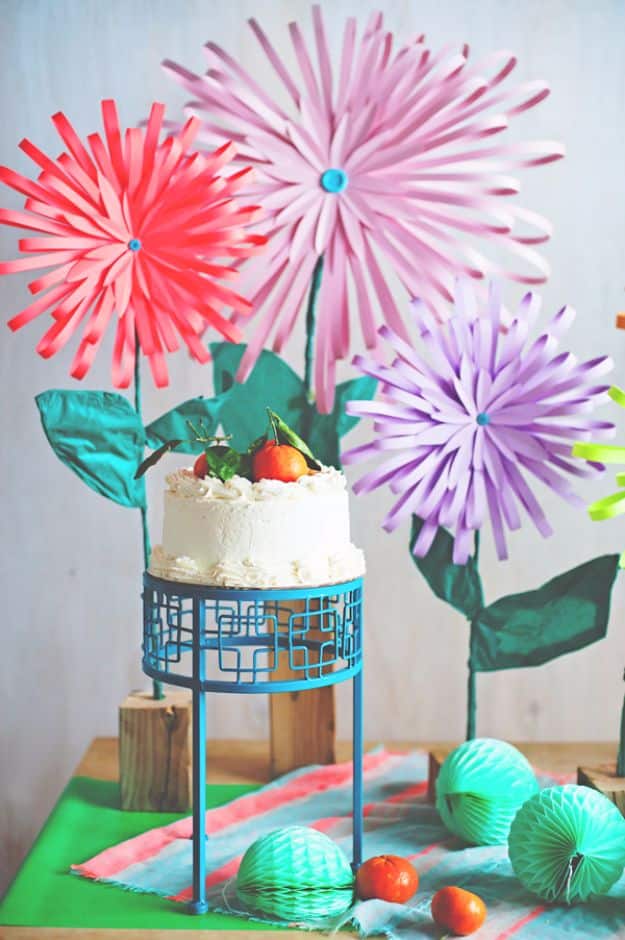 21. DIY Giant Rose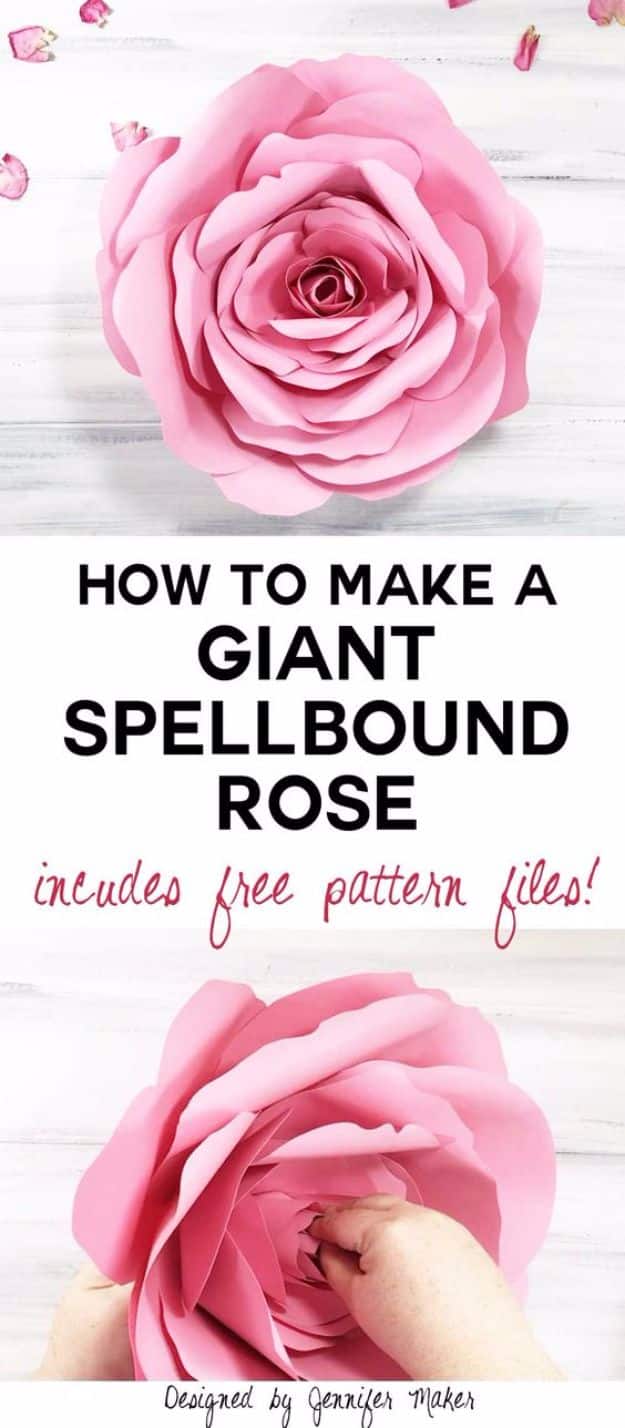 22. Watercolor Paper Rose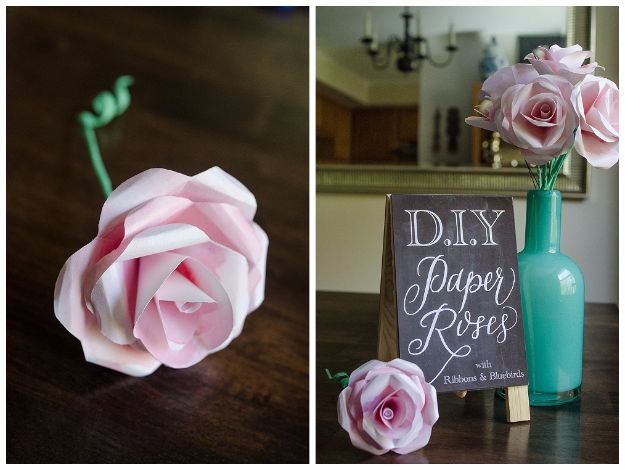 23. Persimmon Paper Roses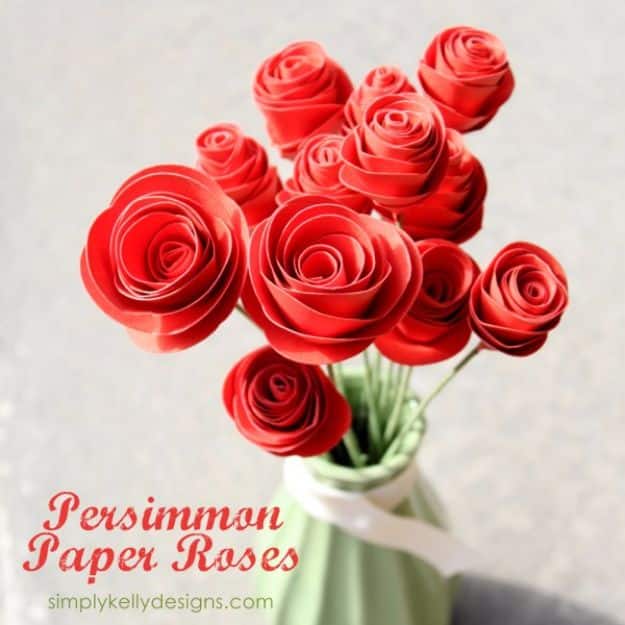 24. DIY Rustic Paper Bridal Bouquet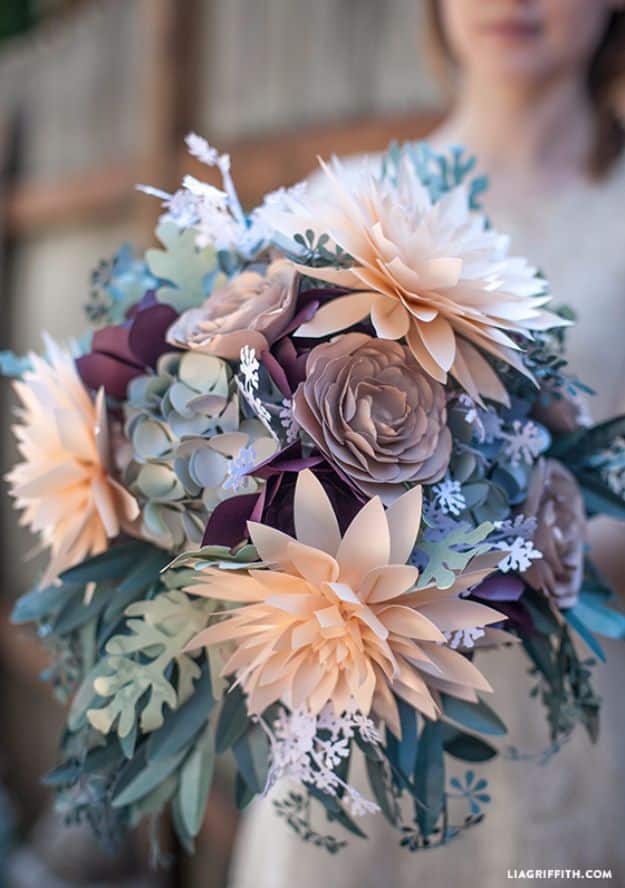 25. Crepe Paper Water Lily

26. DIY Giant Crepe Paper Roses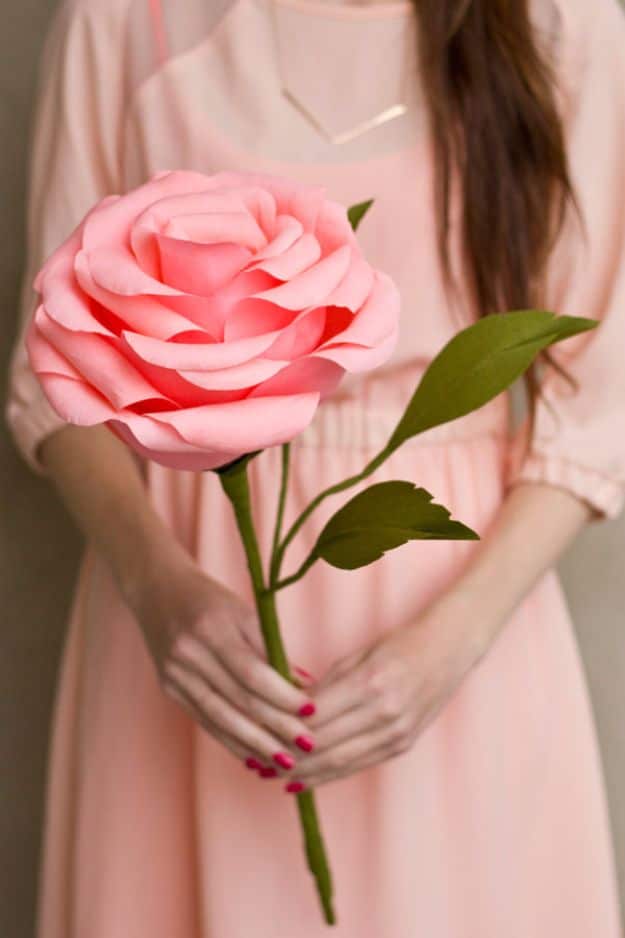 27. Paper Flower Pomander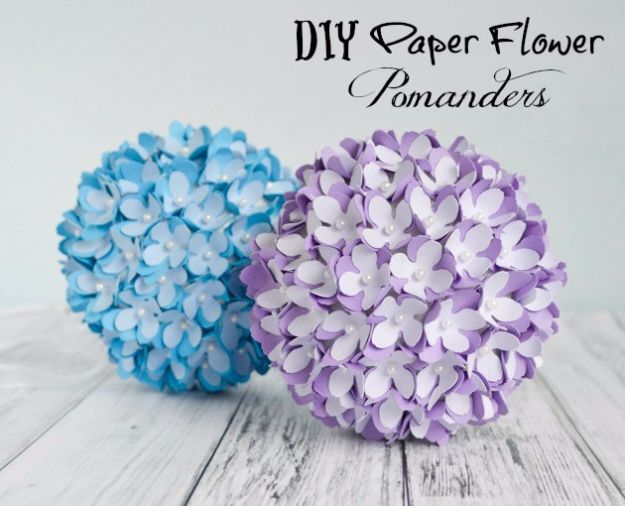 28. Simple Paper Flowers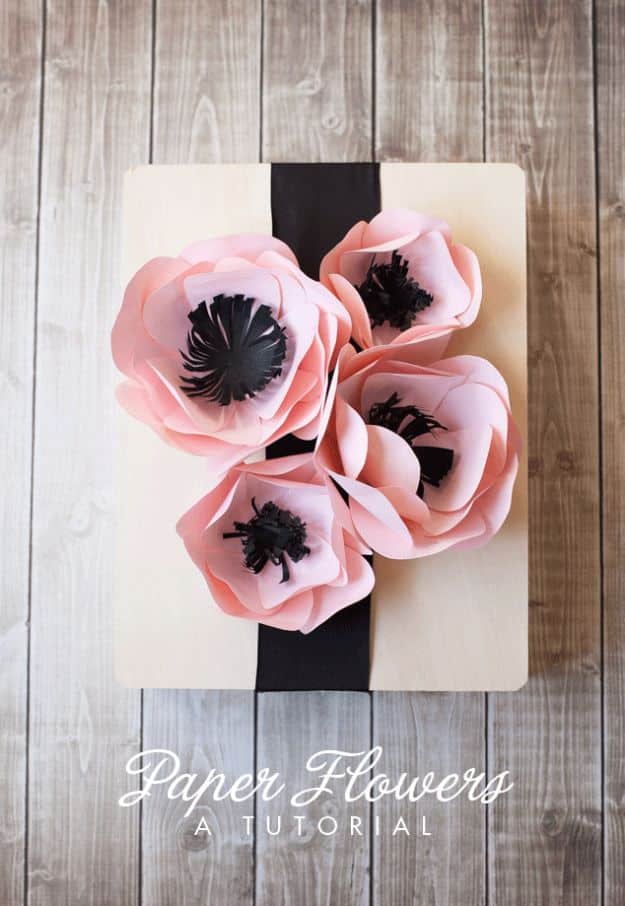 29. DIY Extra Large Paper Flowers

30. Easy Paper Flower Backdrop Assembly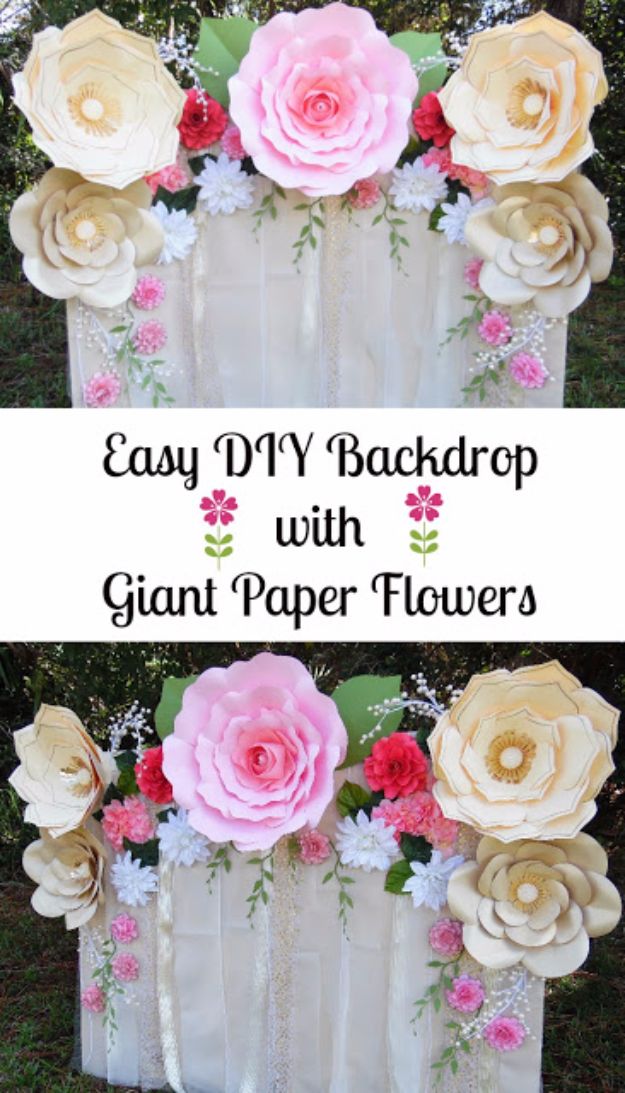 31. Paper Orchid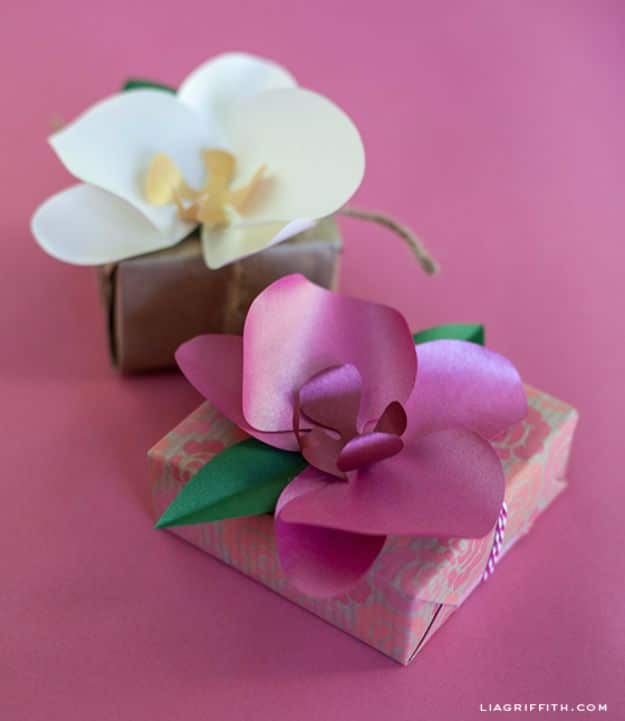 32. Paper Hyacinth Flowers

33. 3D Paper Flowers With Your Cricut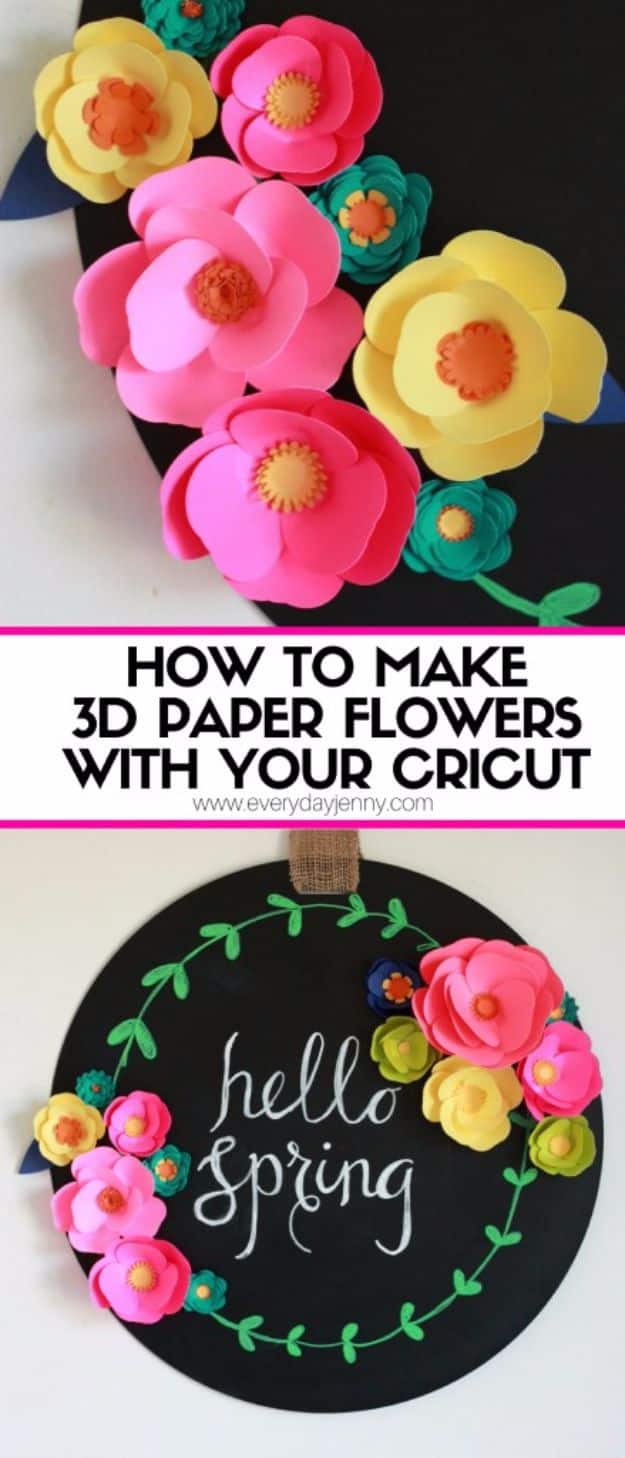 34. Crepe Paper Flowers For Mom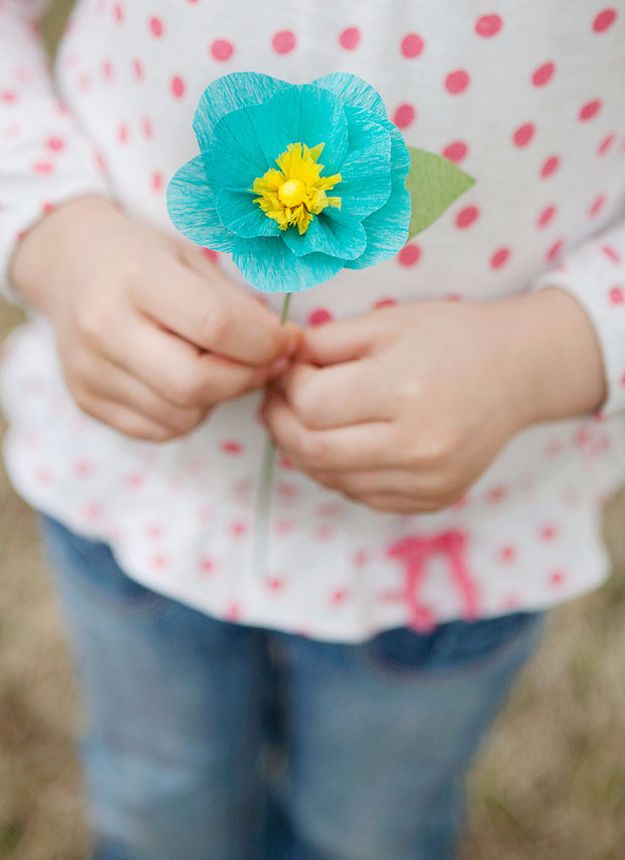 35. Watercolor Flowers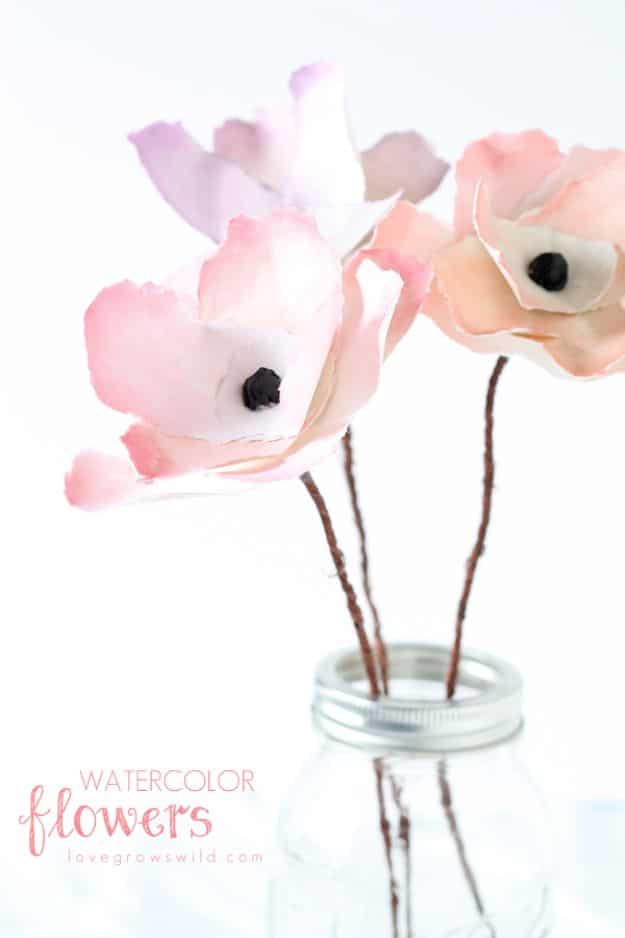 36. Paper Flower Backdrop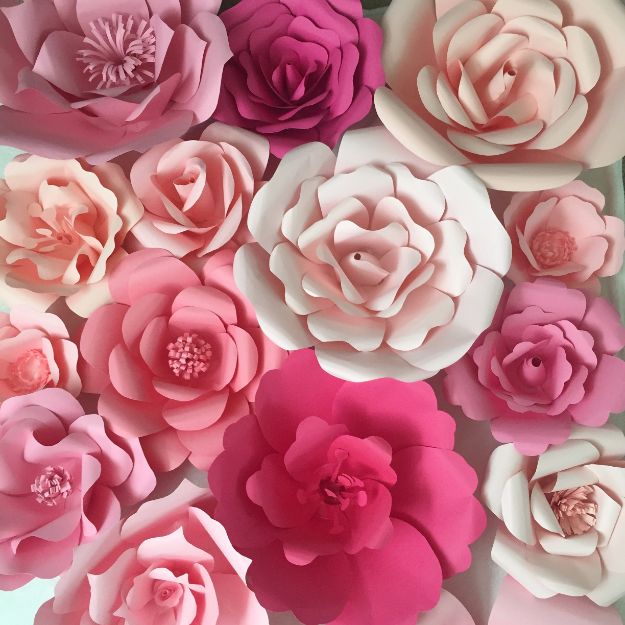 37. DIY Tissue Paper Flowers

38. DIY Wedding Paper Pom Poms

39. DIY Giant Dahlia Paper Flowers

40. Paper Dahlia Wreath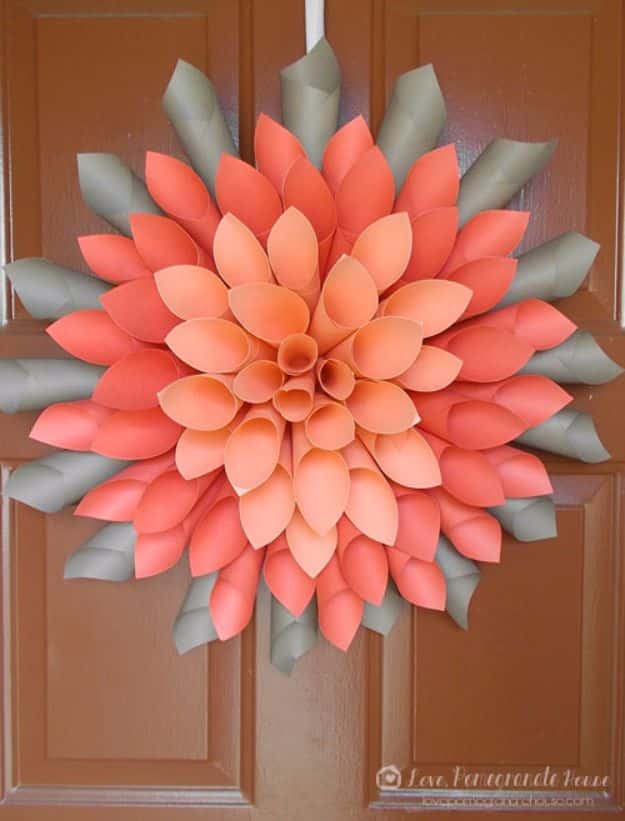 41. Giant Closed Crepe Paper Peony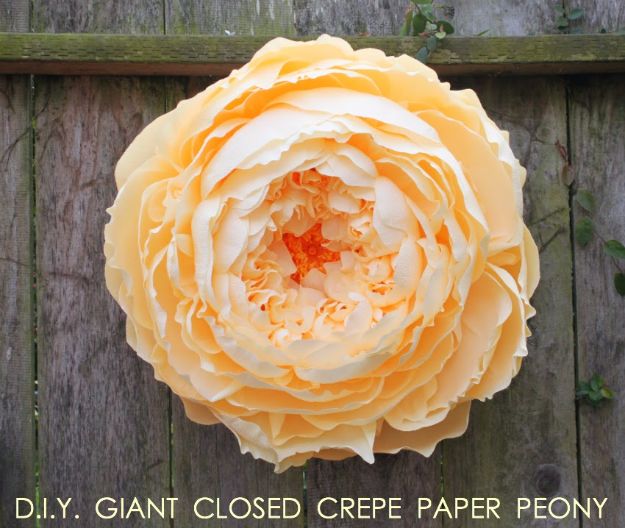 42. DIY Easy Swirly Paper Flower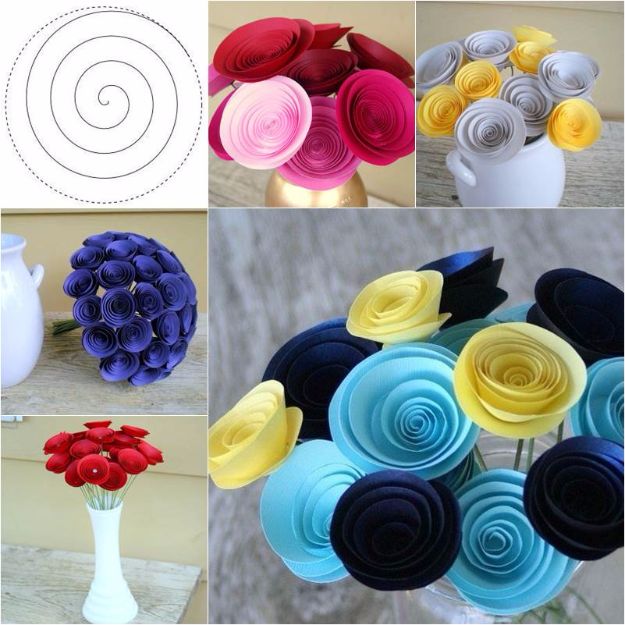 43. Coffee Filter Flowers