If you love building things like me, then you will love this DIY pallet spool cafe-style table from Into The Dirtshop on Youtube! Believe me, this table may look complex, but it's actually pretty simple to build. This table will also elevate your space dramatically; I mean, just look how gorgeous it is. Start making it today by watching the video tutorial down below.
Materials:
giant wire spool
pallets (cut down to the desired size)
saw or any cutting machine (jig saw, Sawzall, etc.)
sandpaper
some rubber (for the bottom)
semi-gloss polyurethane
Directions:
Step 1
To start, cut the spool's bottom diameter down to a smaller size to make it more manageable. (Size is up to you.) Next, lay out your pallet pieces on the top side of the spool which was still full diameter. Laid the boards out in a herringbone pattern and just staple them to place. You can also use glue underneath to double secure them. After you got all the boards nailed down, cut down the excess woods around the outer diameter. Once you have it all cut, use a flush trim bit on your router and flush trim up the edges.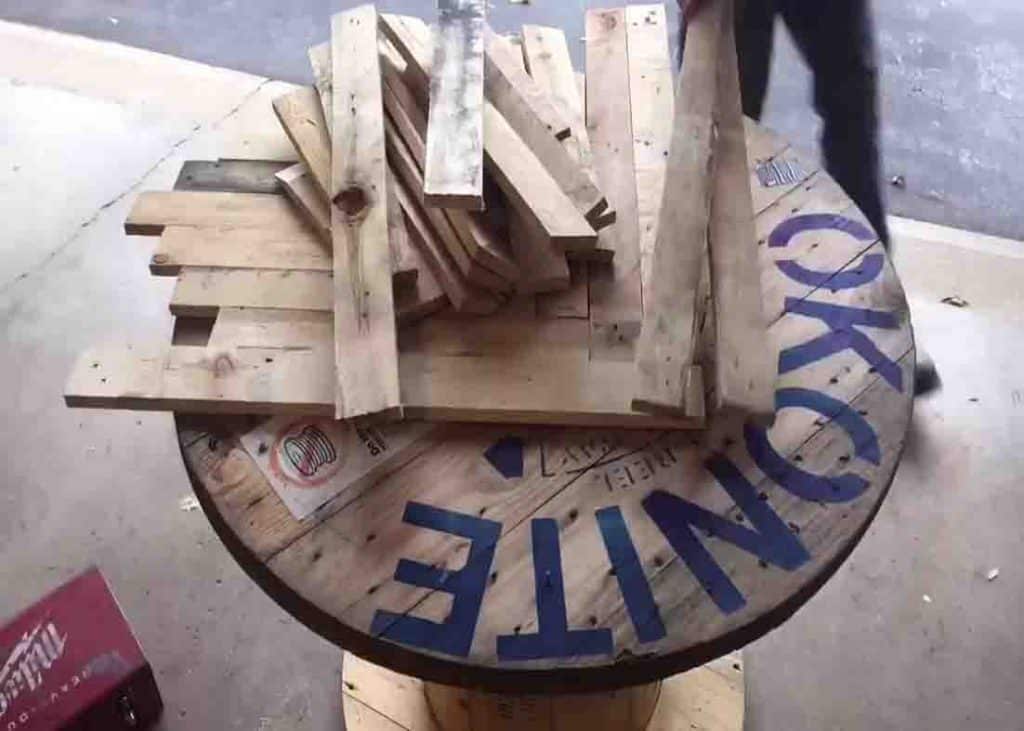 Step 2
After this, sand the pallets using sandpaper. Next, cut out some rubber feet for the bottom of the spool. Nailed these down with a brad nailer. Back to the surface, finish it off by brushing some semi-gloss polyurethane. Do three coats and sand with 200 grit in between each coat. Your pallet spool cafe-style table is now ready to be used!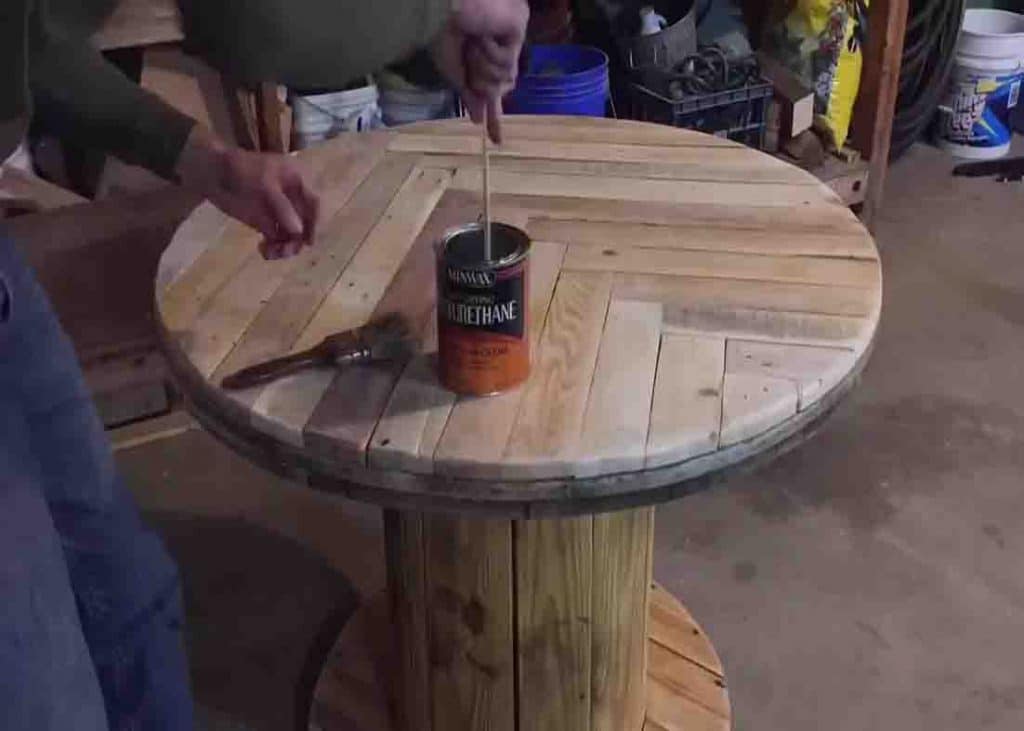 DIY Pallet Spool Cafe Table Tutorial