If you're feeling a little crafty, try making these adorable cactus rocks from Amazing-Andrea on Youtube. Aren't these the cutest in the world? They look so perfect! What I like the most about this project is you're actually painting on rocks, which I find therapeutic. And you can design them any way you want! They will be perfect anywhere in my house and will certainly liven up the space. Watch the video below to learn the step-by-step instructions.
Materials:
3 different sizes of paintbrushes
acrylic paint (3 shades of green, 3 shades of pink, yellow, and white)
sealer (mod podge matte)
sand
flower pot
rocks (various shapes and sizes)
hot glue gun
Directions:
Step 1
Coat one side of each of the rocks using the shades of green available to you, then pink for the flower rocks. When the first layer is dry, flip the rocks and continue to paint the other side with the shade you previously used. (You can do a second coat for the light green rocks if you feel the color is not enough.) Let everything dry before designing them. Starting with the flower rocks, give each rock pink stripes all around the outside, then add lighter pink lines between the first ones. Lastly, add little yellow dots in the center.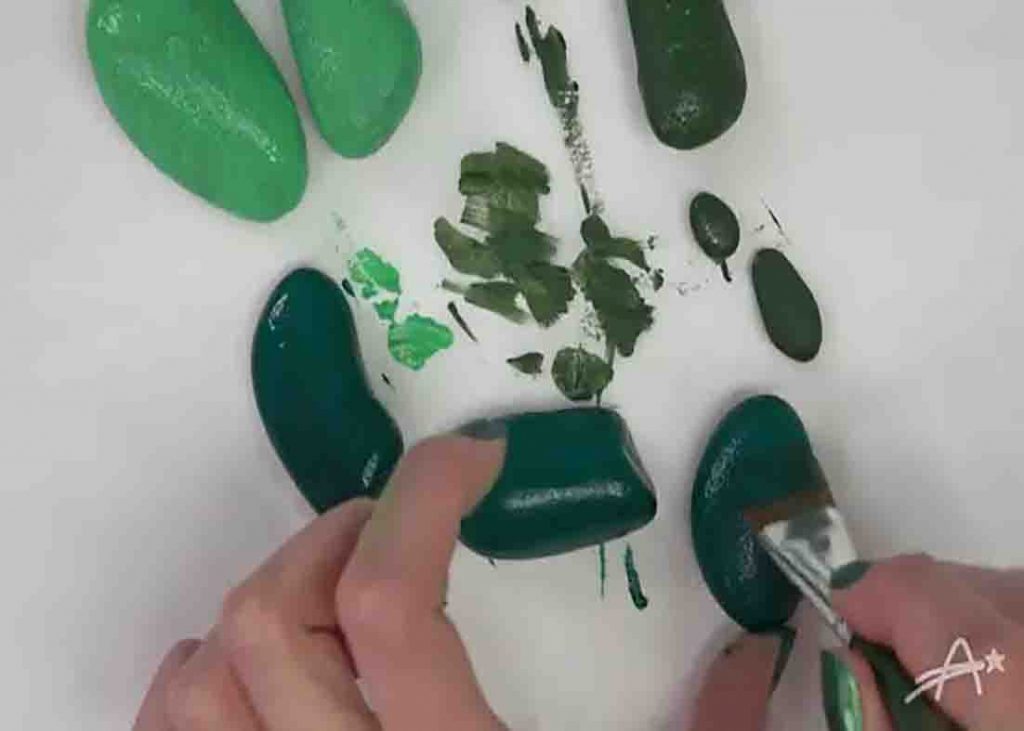 Step 2
For the darkest shade rocks, add white dots all over them, then add some light green stripes to the others. To add the prickly details, use white paint and make tiny Xs along the stripes. Moving on to the last shade of rocks, add some dark green stripes with yellow lines in between, then tiny white dots along the yellow lines and large dots on the green stripes. Now, attach the flower rocks on top of the rocks with yellow lines with hot glue. Assemble the other cactus also at this point. After this, seal them with two coats of mod podge in matte and let them dry completely. Finally, assemble them by sticking them to a flower pot with sand.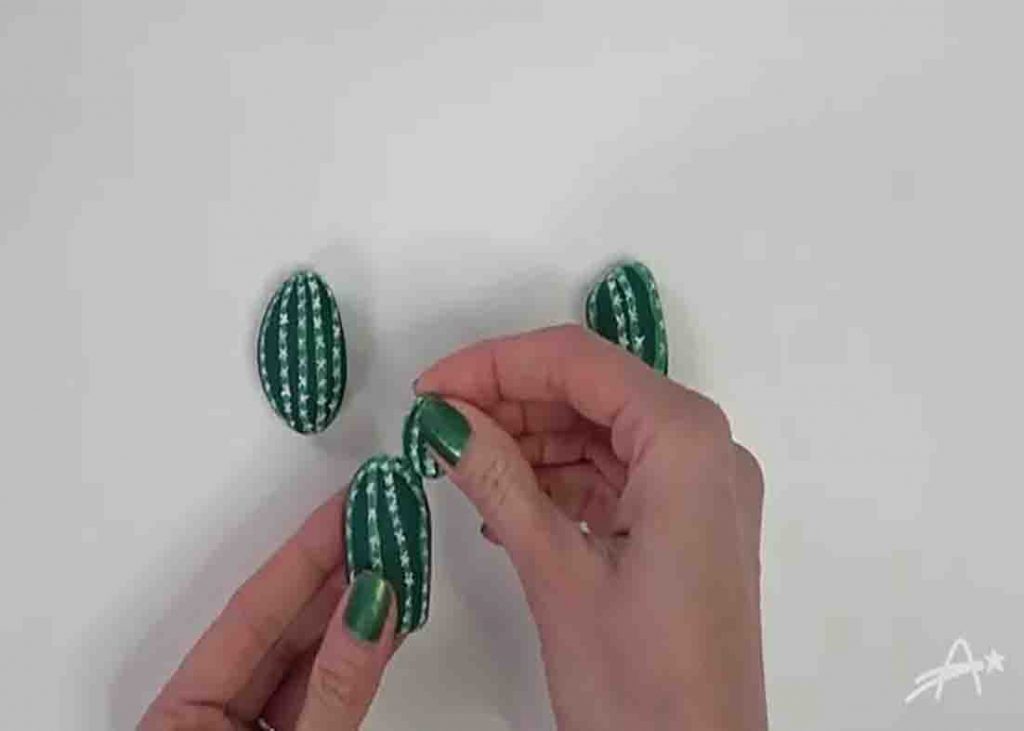 DIY Painted Cactus Rocks Tutorial