Love having comfy pajamas and gowns waiting for you when you get ready for bed? When it comes to the coolest sleepwear, there is no need to spend tons of money on store-bought designer items or really anything when you can DIY your way into awesome dreamland attire. Learn how to make gowns, pajama shorts and sleep masks or simply find some ideas for upgrading those boring sleepshirts you've been wearing. If you need a gift idea for your Mom or creative Christmas present idea for the girlfriend, try making something cool that will have her thinking of you every night before she goes to bed.
DIY Nightgowns and Sleepwear Ideas
1. DIY Cute Sleeping Mask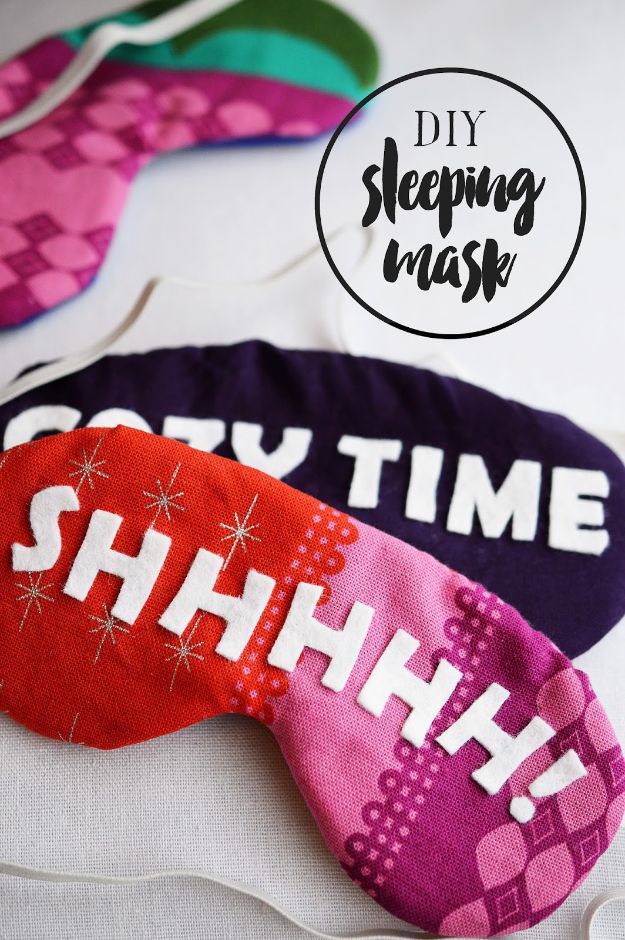 If there's one way to make sleep time more glamorous, it's with a flamboyant and fabulous eye mask. The good news is that it's super easy to DIY, and only calls for a little bit of fabric. Make your own DIY Sleep Mask with this free and easy pattern from Motte. 've had so many sleep masks where the elastic ends up stretching out so much, it falls off your face, so if slides down your nose. I think I'm going to make this with Velcro strips.
2. Make a Cotton Jersey Robe from a Bedsheet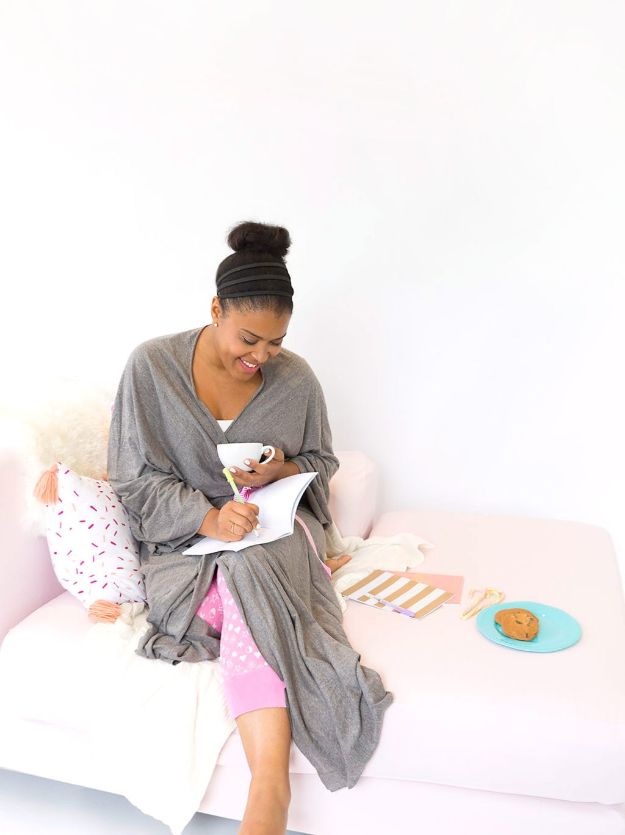 Who's ready for some cozy, robe wearing?! To get ready, we think it is time to slip into the softest, most relaxed fabric of all: cotton jersey. This project is super easy and really fun…even if you're a beginner with a sewing machine. The cotton jersey means minimal stitching and more time lounging. It's an easy project, so check it out if you are interested. The original tutorial is for any fabric, not just old sheets, so have at it.
3. Pillowcase Nightie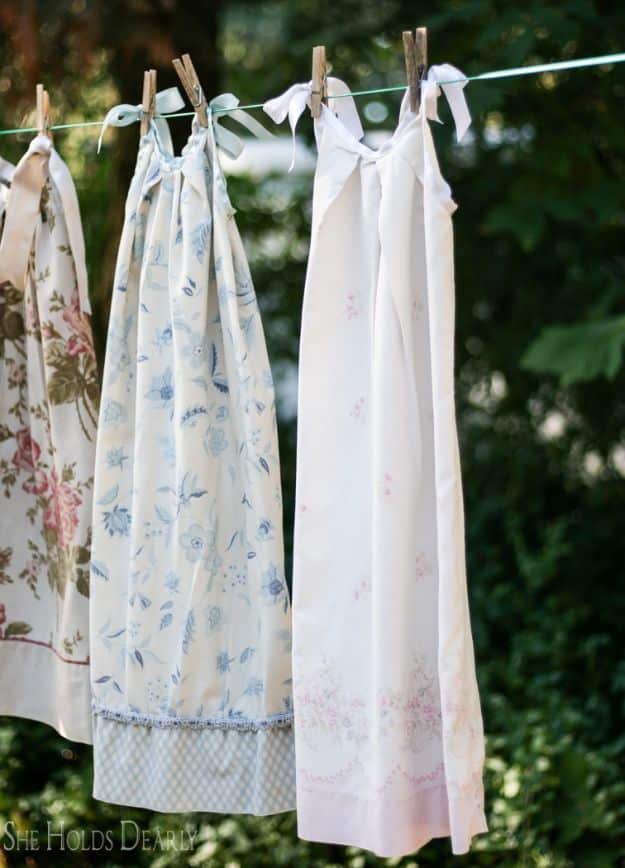 I remember wearing pillowcase dresses when I was a little girl. My grandma, or my aunt, would whip up something new for my cousins and me, for Sunday or just because. I so wish I still had all of those beautiful, vintage floral pillowcases. But I found something on Pinterest that I would be totally making this weekend. Here is a tutorial on how to make a pillowcase nightgown from fabric, not a pillowcase, for your kids, grand kids, niece, or anyone!
4. DIY '60s Night Gown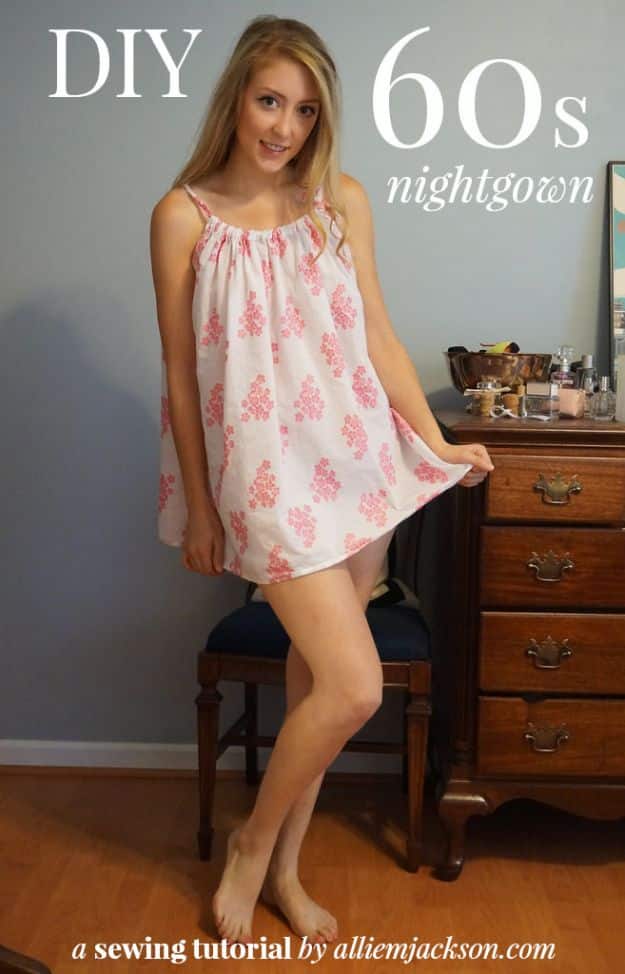 What a cute nightgown! I'm in need of some new nightwear so will have to try this tutorial, I'll add it to my never-ending 'to sew' list. This pattern is super simple at its core. And for this project, Allie M Jackson suggested to use a lightweight fabric like a cotton voile or a rayon challis. I have a feeling you'll appreciate this gorgeous 1960's inspired nightgown as much as I do.
5. Women's Pajama Shorts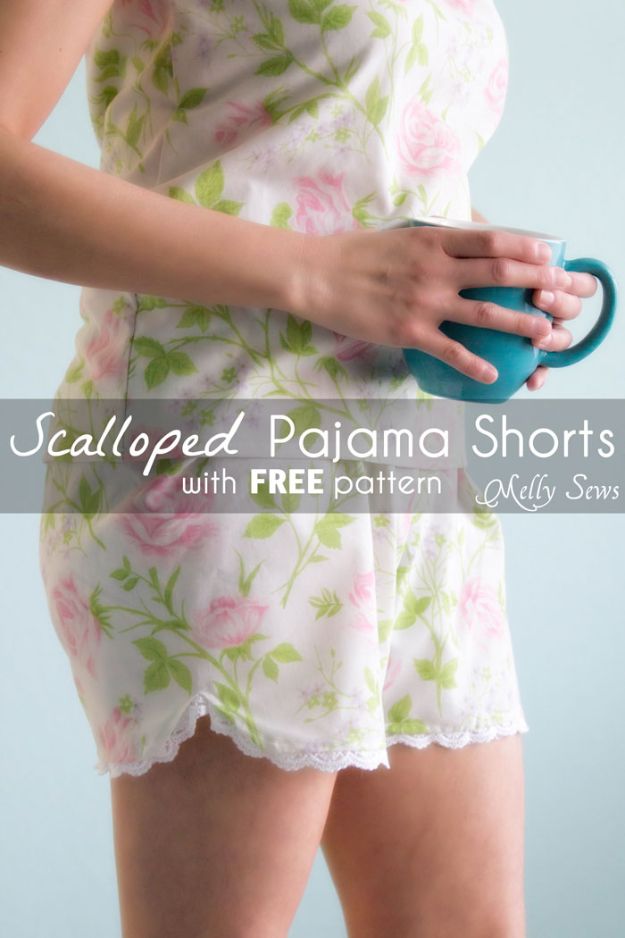 On a lazy Sunday, many people like wearing pajama shorts to lounge around. However, what should you do if you cannot find the perfect pajama shorts? And What better way to use a super soft sheet that to make pajamas? Sew pajama shorts that are boxer shorts style with this tutorial from Melly Sews. I just love the pretty details especially the scallop edge and the lace peeking out.
6. Comfy Knit Lounge Pants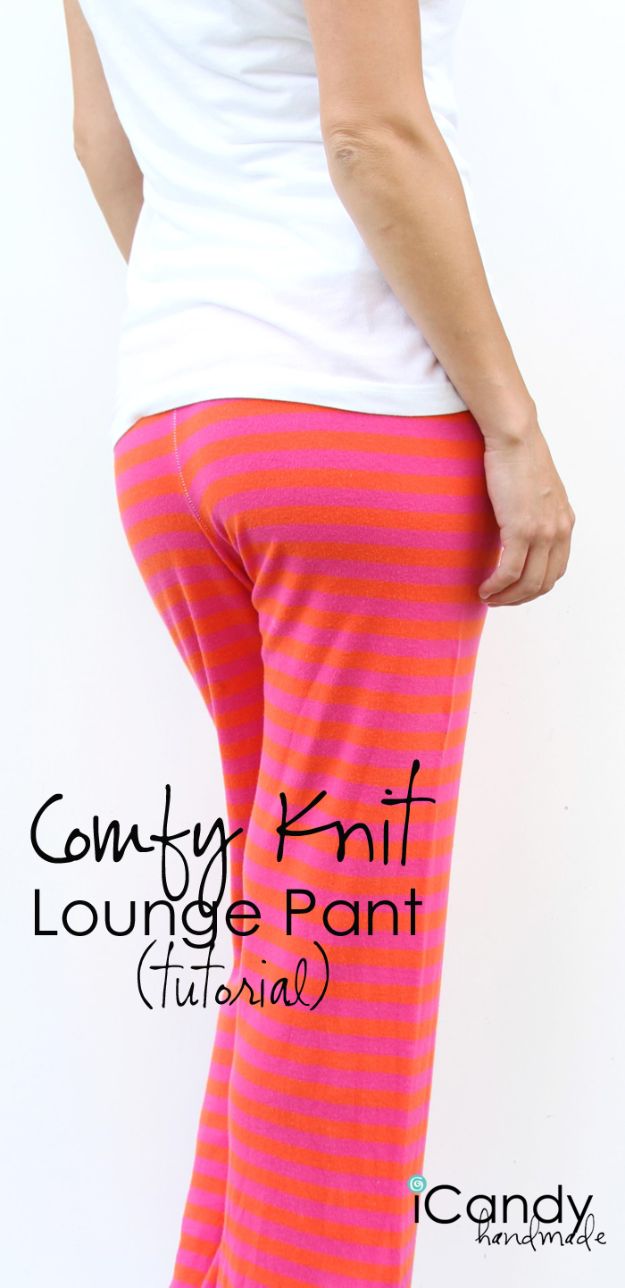 Complete with a free printable pattern, these DIY pajama pants are comfortable enough to sleep in or are great for just lounging around the house, meaning they're sure to become your go-to jammies on cold winter days. If you hate leggings with tight legs, then you'll love these wide-leg lounge pants that are roomy and still fit your body comfortably. Follow along with this simple tutorial from I Candy Handmade so you can create your very own pair.
7. DIY Lace Trimmed Night Gown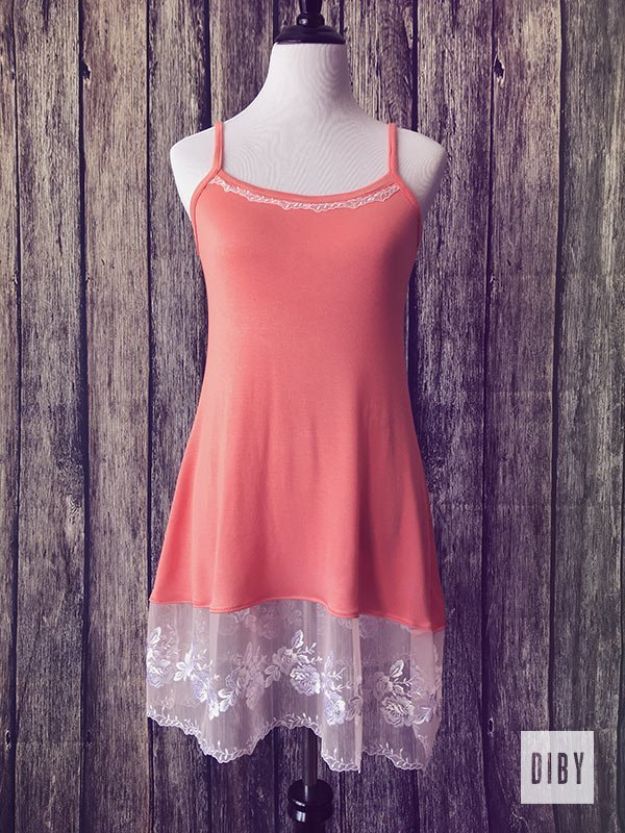 Ready for some sweet dreams in a lovely handmade nightgown? Read on to learn how to make a vintage-inspired nightgown pattern custom fit for you. Use a pretty lace-edged fabric for a Victorian style or perhaps a modern cotton lawn to create a more current look. The best part is that you can use a dress pattern from your stash to create your one-of-a-kind nightgown. Learn how to make your own lace nightgown or nightie if you are feeling lacey with this free pattern from Do It Better Yourself.
8. Easy-Sew PJ Pants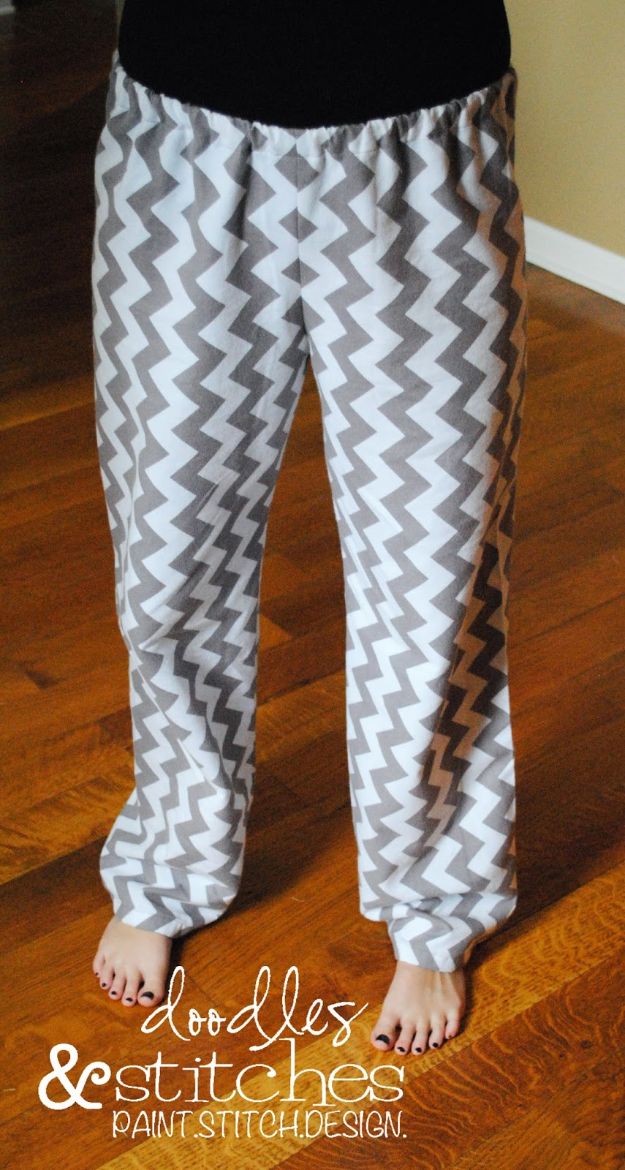 Calling all sewing newbies! Sewing Pajama Pants is one of the best projects for learning to sew. This DIY tutorial from Doodles and Stitches shares tricks to help you become and expert. Plus, it's a quickie sewing project — especially if you whip 'em up using your own pattern.
9. Girl's Nightgown Made From Men's T-Shirts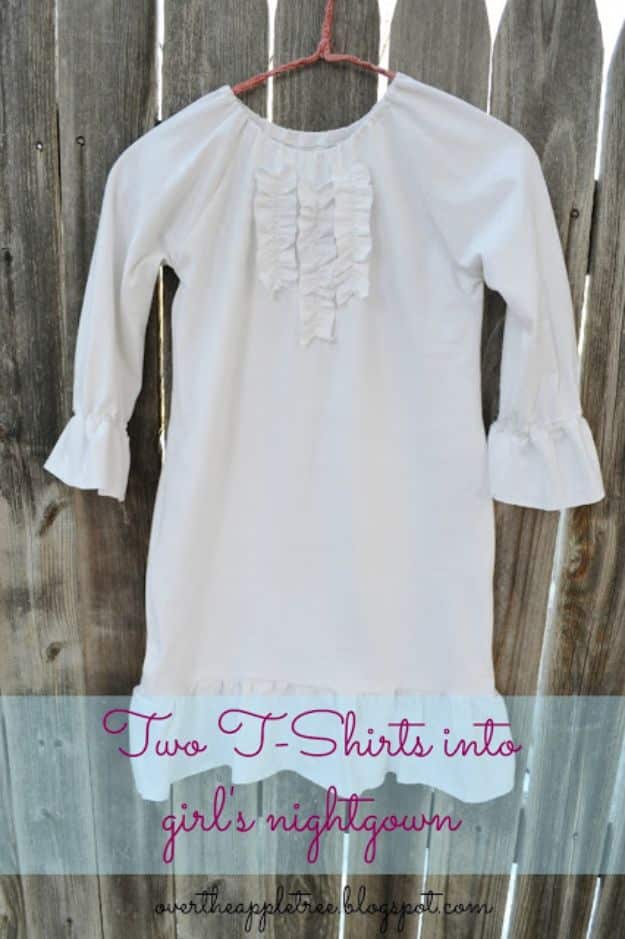 I just love a good refashion! The back and front of the nightgown was cut from the backs of the t-shirts because these were v-necks and the backs had more surface area. What a great way to upcycle old t-shirts! I know nothing about making clothes, but I wanted to give this a try and I really love how it turned out.
10. Easy to Sew Pajama Pants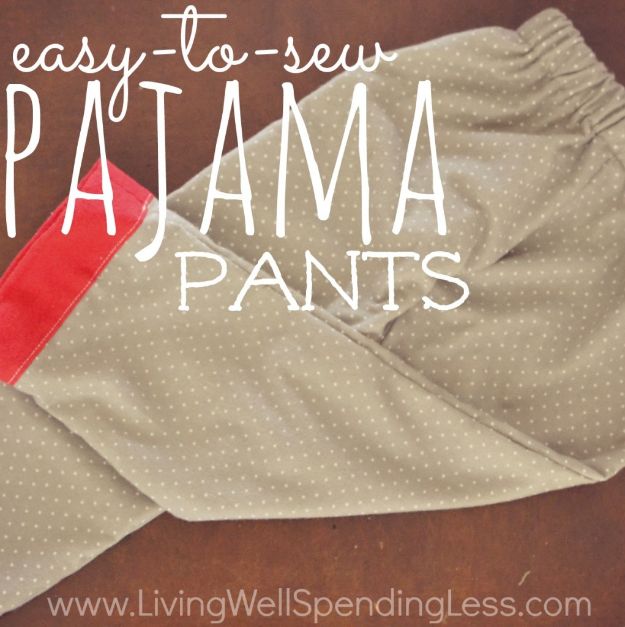 I am really not a very technical sewer. My seams aren't always perfectly lined up and I never bother pre-washing my fabric, and I finish my inside edges with a pinking shears rather than a serger. I usually shoot for function rather than perfection, and time-wise, that approach pays off. Each pair only took about an hour to make. If you are really nit-picky or have advanced sewing skills then this tutorial will probably make you crazy.
11. DIY Linen Eye Mask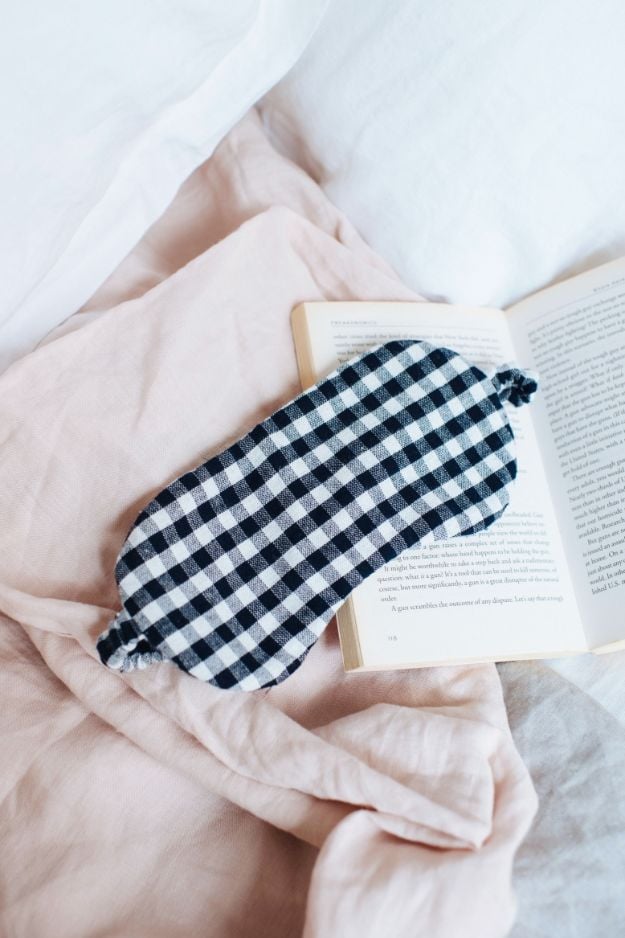 12. DIY Pillow Case Night Dress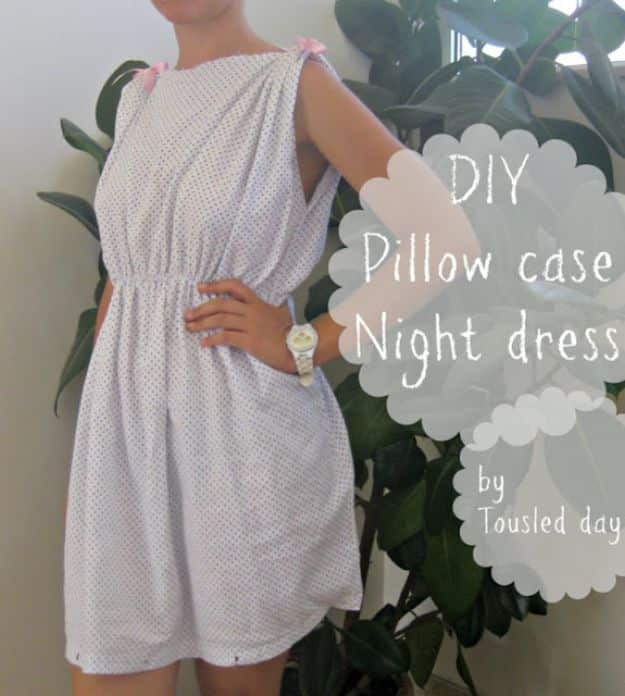 13. Make a Breezy Beautiful Kimono Robe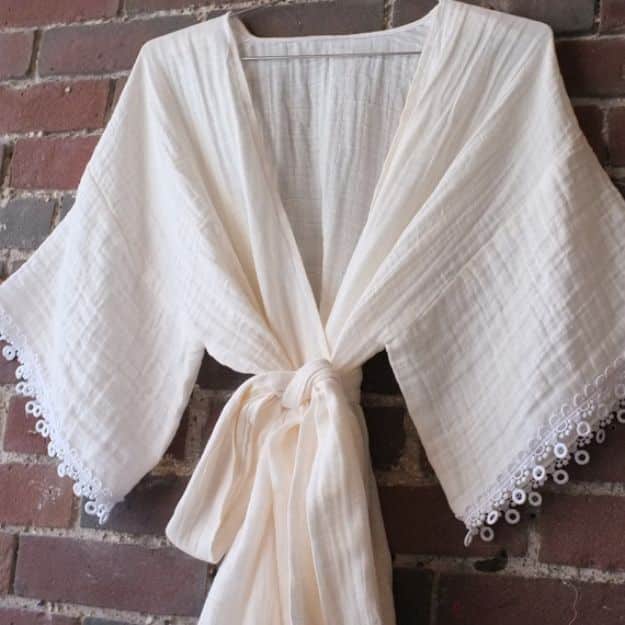 14. Easy No-Pattern Nightie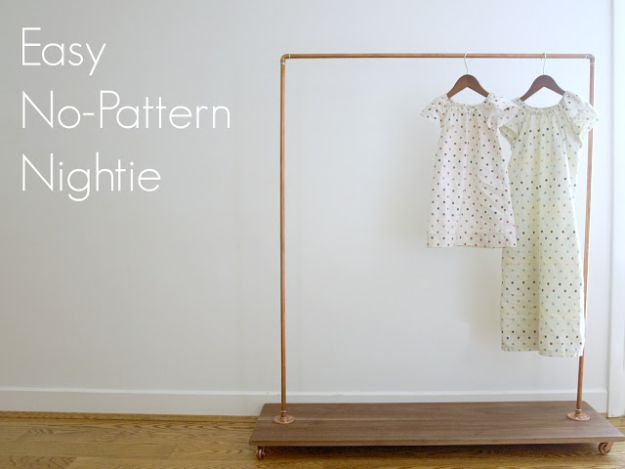 15. Make A Custom Nightgown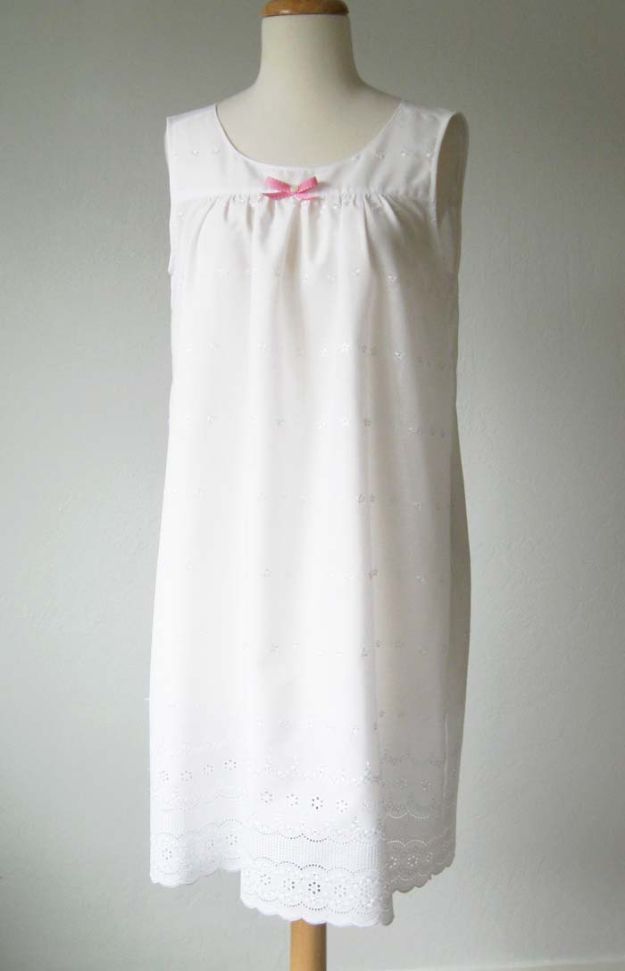 16. DIY Slip Night Gown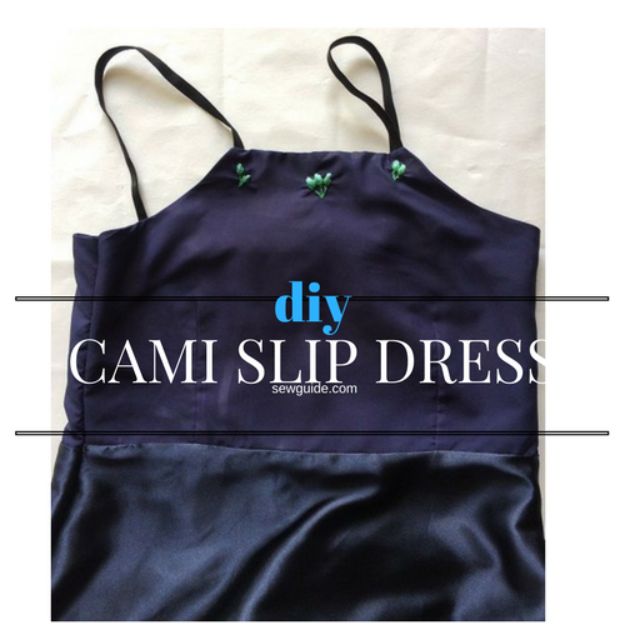 17. A Girly Nightgown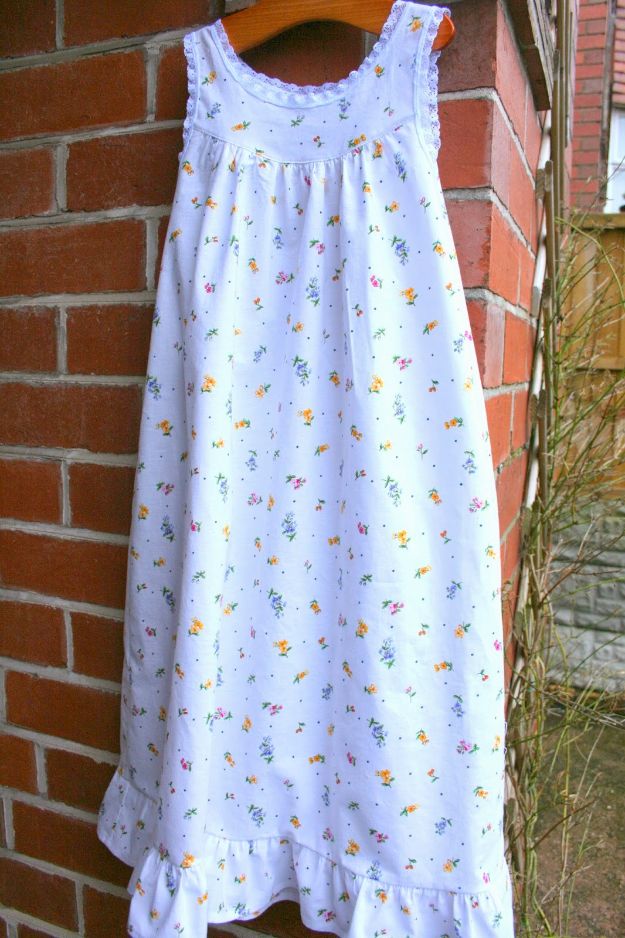 18. DIY Sweet and Sexy Night Gown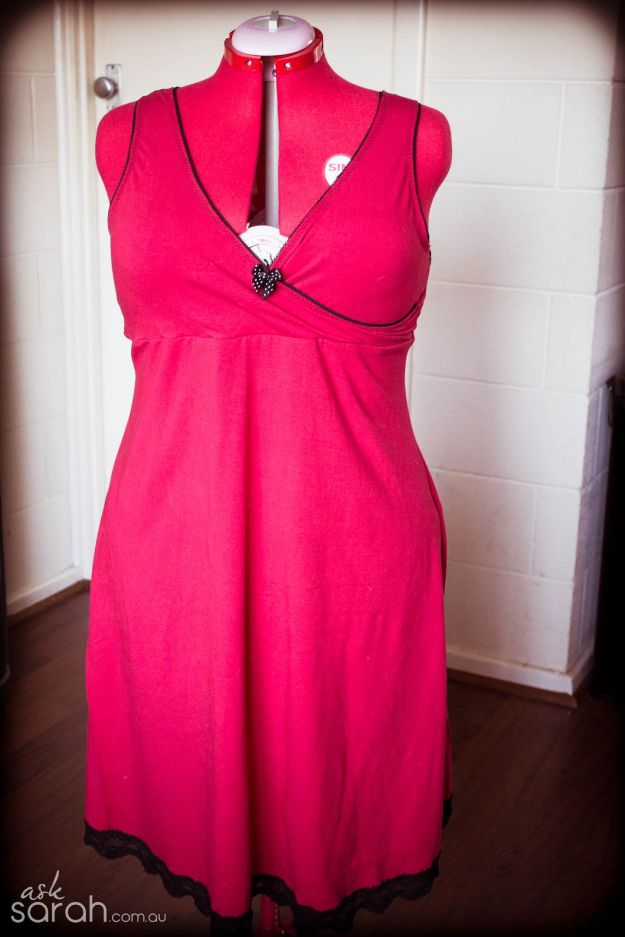 19. Silk Pajamas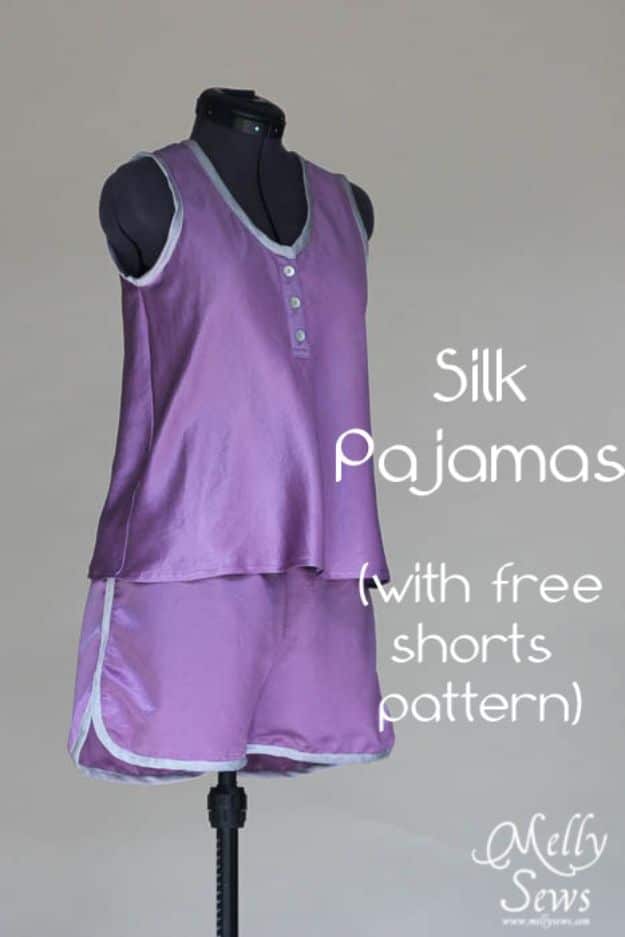 20. Make Easy Women's Boxer Shorts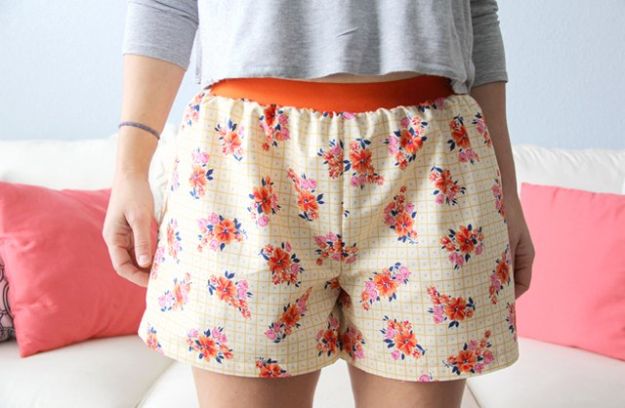 21. Pillowcase Night Gown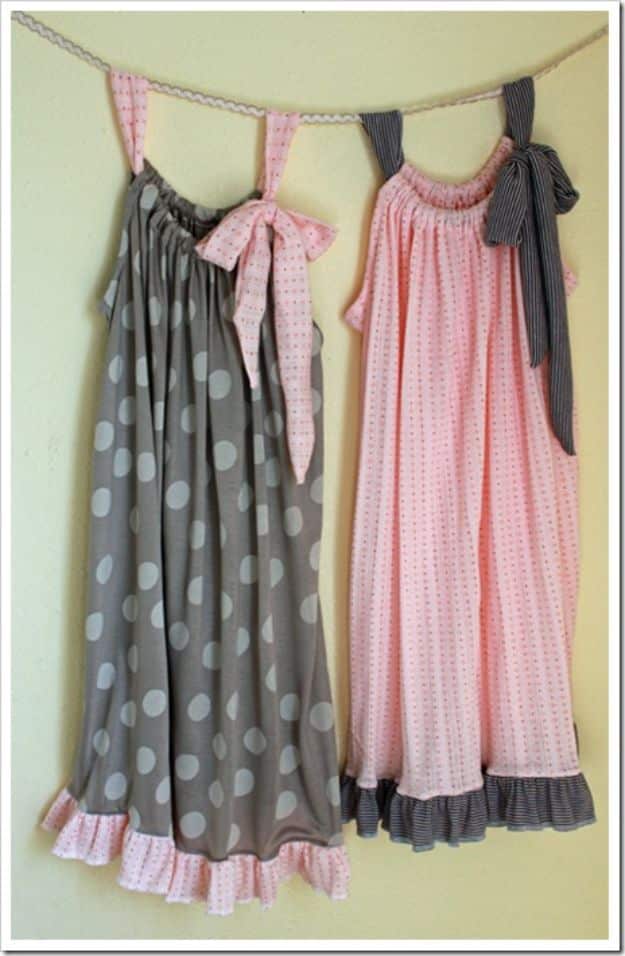 22. Super Simple Nightie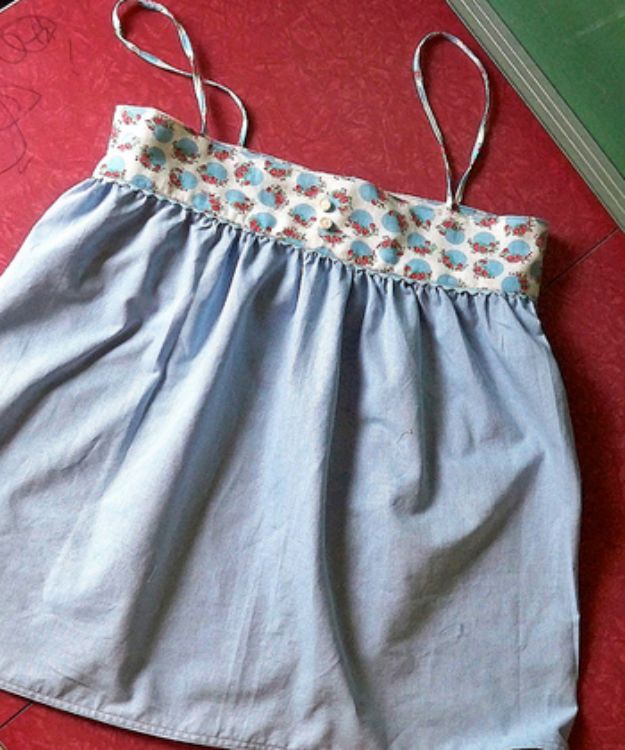 23. Sew Your Own Pajama Pants Without a Pattern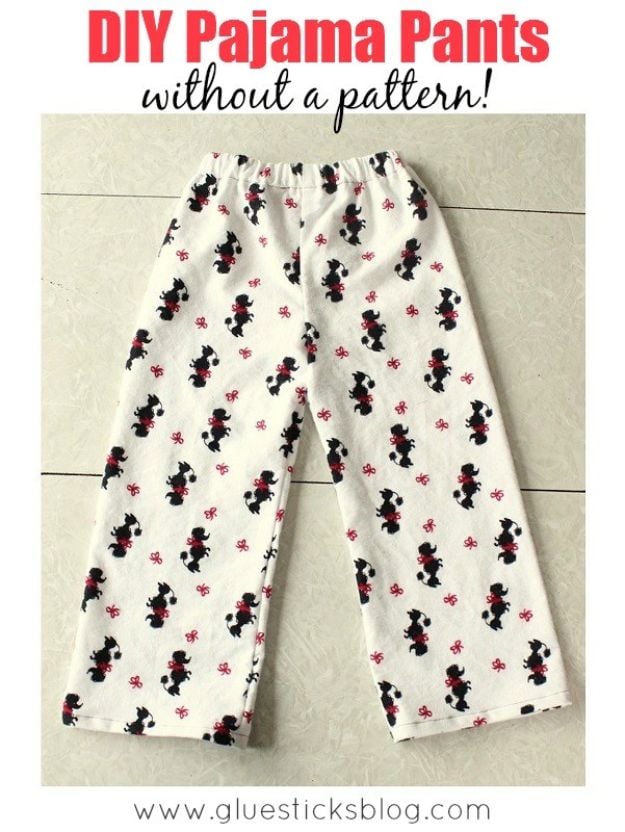 24. Old T-Shirt To New Nightgown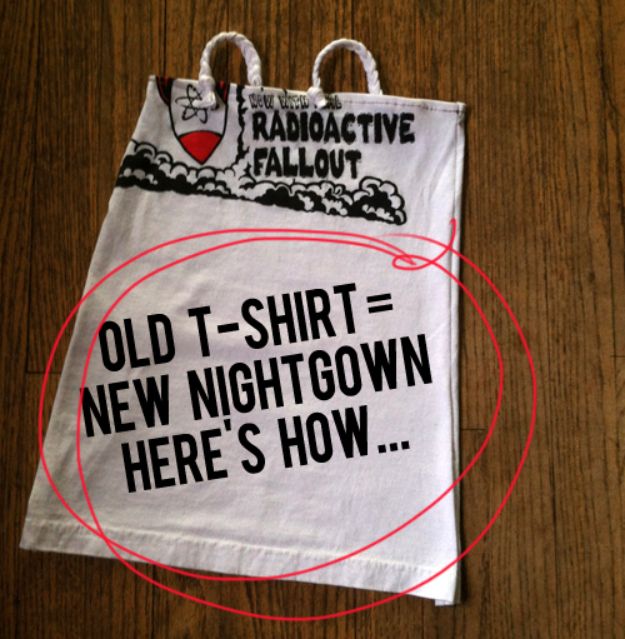 25. Easy Italian Chemise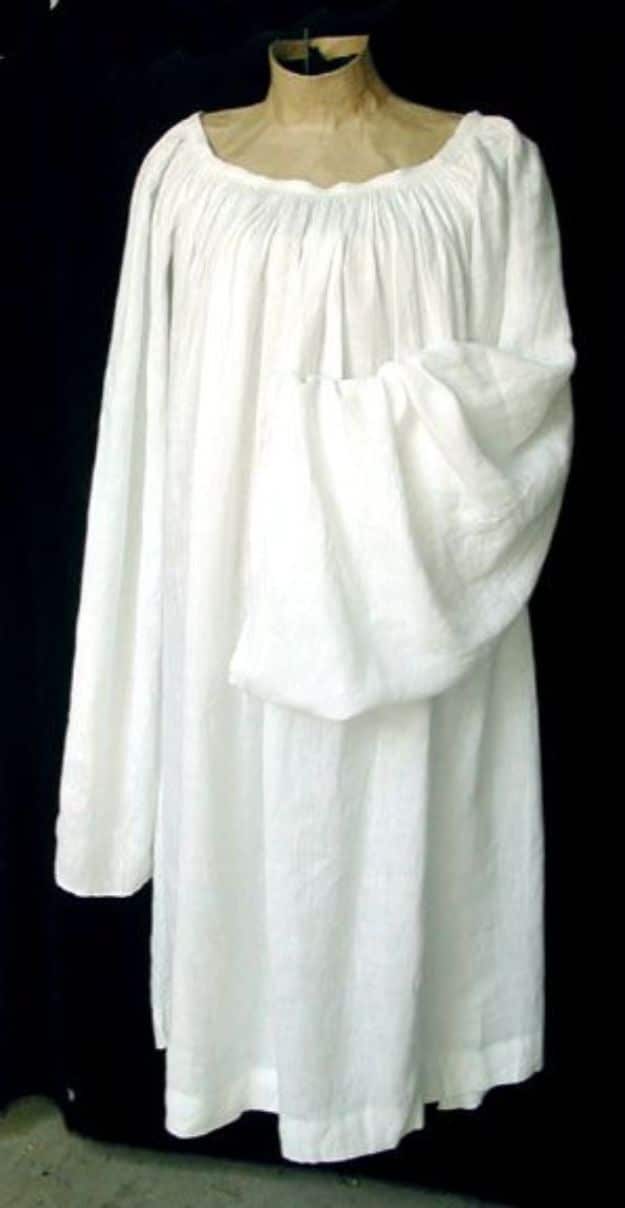 26. Sew A Sleep Shirt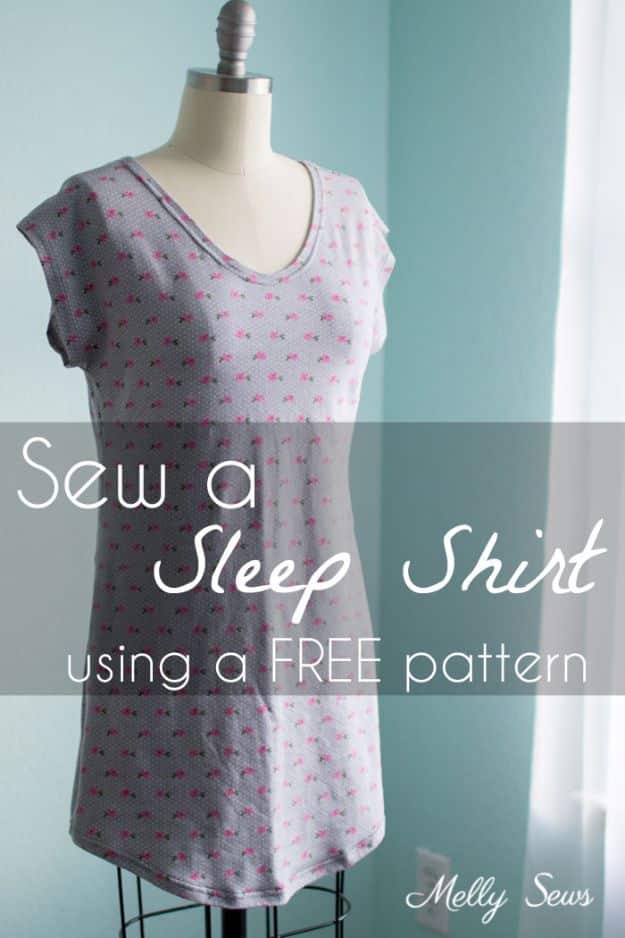 27. Upcycled Bedsheet Nightgown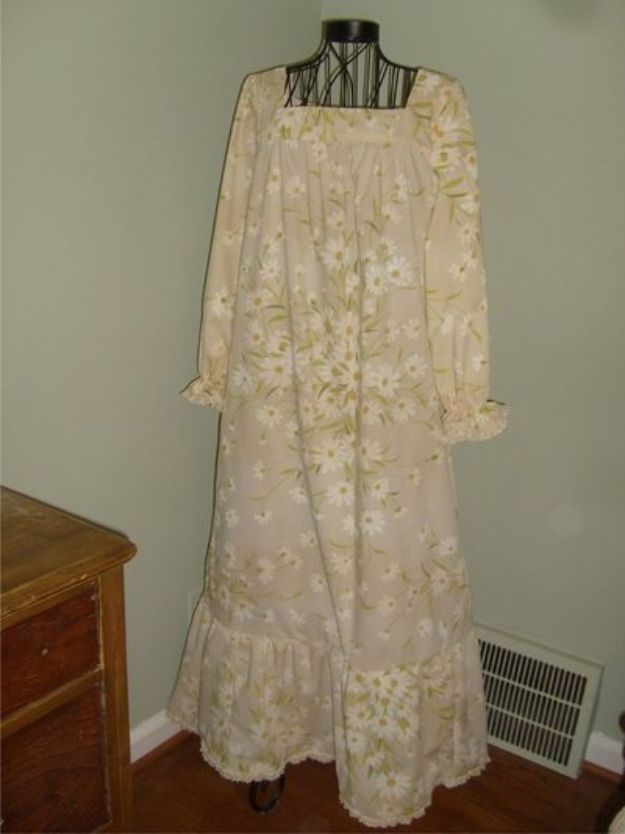 28. DIY Nursing Friendly Nightgown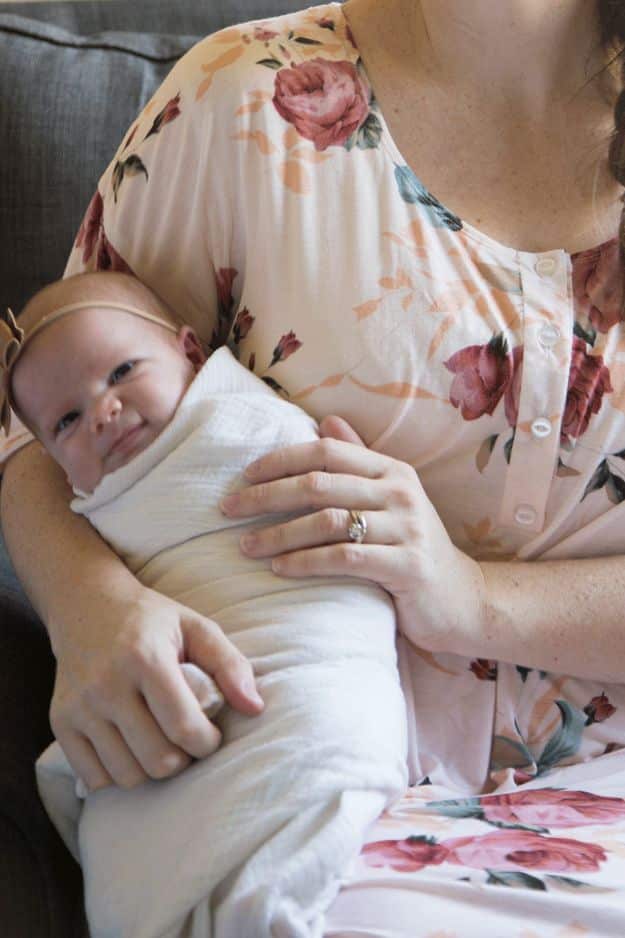 29. Refashion a Night Gown into PJ's