I recently moved into a new place and it had all hardwood floors, so I needed to get a lot of rugs, at least one for each room. I love jute rugs and I've bought many throughout my life, but I have always wanted to learn to make one. I was so happy when I found this tutorial because it really proved to me that another item that I saw as extremely difficult and thought I could only buy bat a store could be made in my craft room with my own two hands. I wanted a natural-colored rug for my kitchen so I went to Dollar Store, the cheapest of all stores, and bought some inexpensive jute twine. I bought every spool they had, it was so cheap that I bought more than I needed because I had that odd feeling that when I was through with this first rug, I was going to want to make another one. I started by gathering my materials.
Materials:
A Size 16 Crochet Hook
5 Spools Of Jute Twine
Directions:
First, start your chain and make it to the desired length you wish your rug to be there are 61 starting loops in the chain in the tutorial.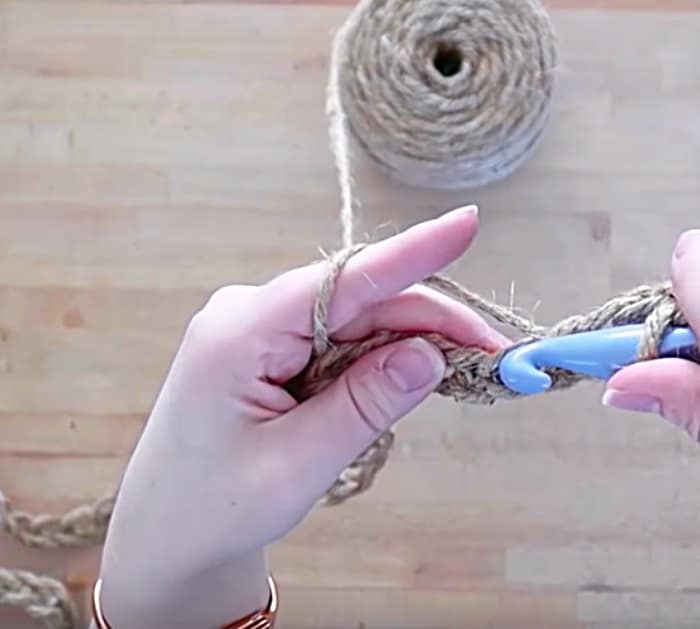 Then double crochet all the way back to the other end, your product at this point wit look like the photo below.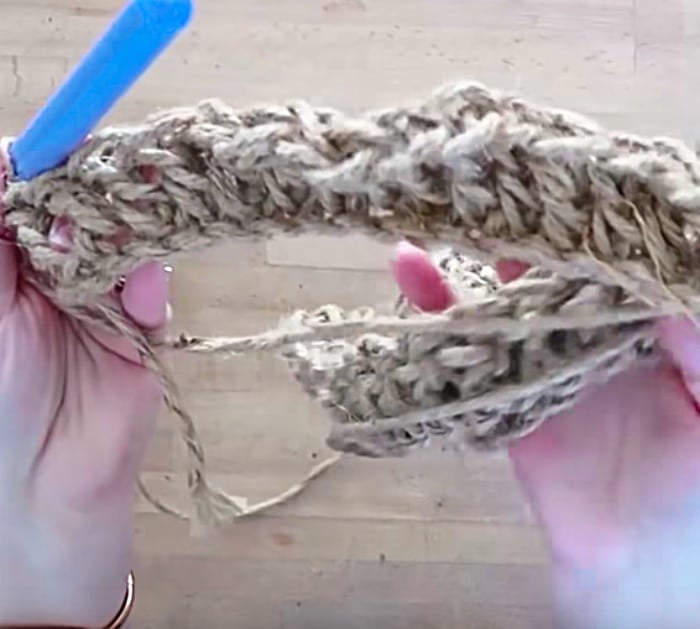 Then continue double crochet pattern until the mat is the width you want for your space.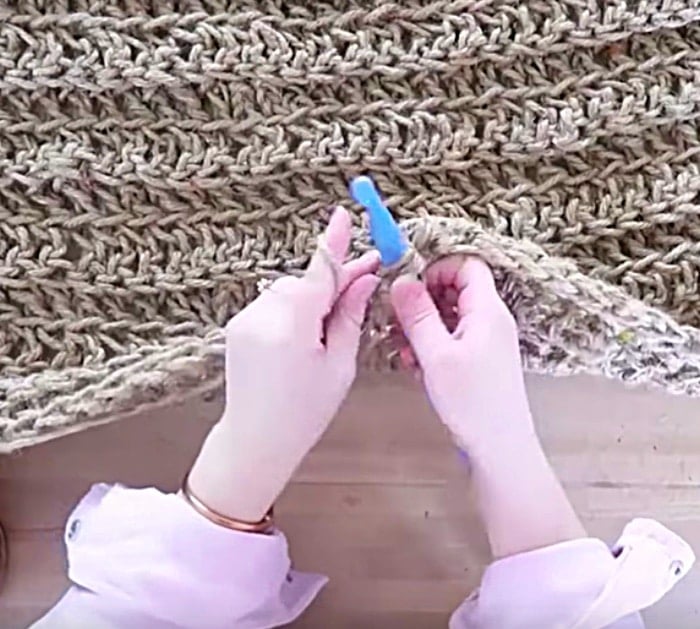 Then you can add tassels or jute fringe at each end by simply tying them in.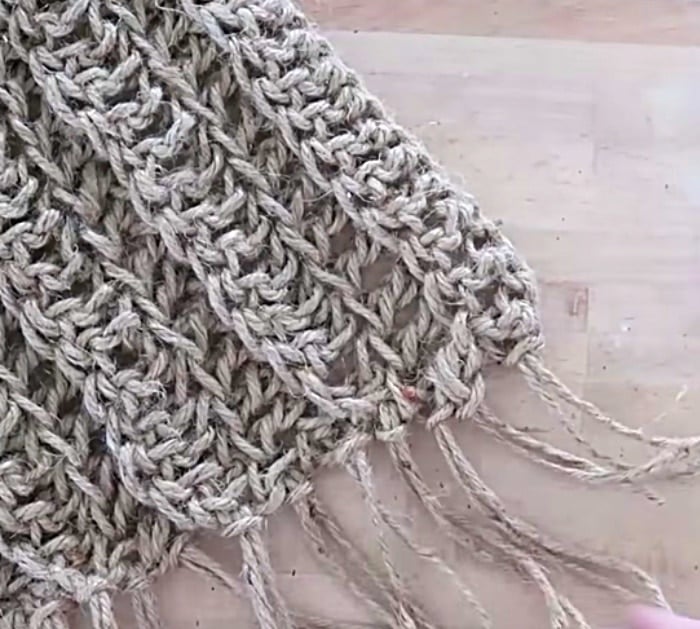 I love this DIY Jute Rug, it was very relaxing to make and looked awesome when I was finished!
How To Make A Jute Rug Out Of Dollar Store Twine