Water fountains are so nice in the summer and it's super peaceful to watch in my opinion. It sounds weird, but have you ever just stared at a water fountain and become amazed at how pretty it is? I came across this cute terracotta water fountain DIY that's made for indoors or outdoors. It's small enough where you can keep it somewhere in the corner of the house. 360 DIY tutorial on YouTube is so creative, and I love the design on the outside of this. I'm amazed at how simple it is to create this. There are no expensive products needed to recreate this. I love how 360 DIY added green plants around the water fountain so it looks more natural. I didn't realize it, but the water fountain is powered by a mini aquarium water pump. If you're looking to build a water fountain, I think this is a great way to start.
Materials:
styrofoam sheets
hot glue gun
utility knife cutter
permanent marker
clear vinyl tubing
PVC pipe
white cement
water
Fevicryl acrylic colours (or any kind)
Mini Aquarium Water pump
Directions:
First, watch 360 DIY tutorial on YouTube for the measurements that he provides on the screen. Then, cut out the styrofoam sheets and glue it all together. Cut out the shape shown in the picture to put the clear vinyl tubing.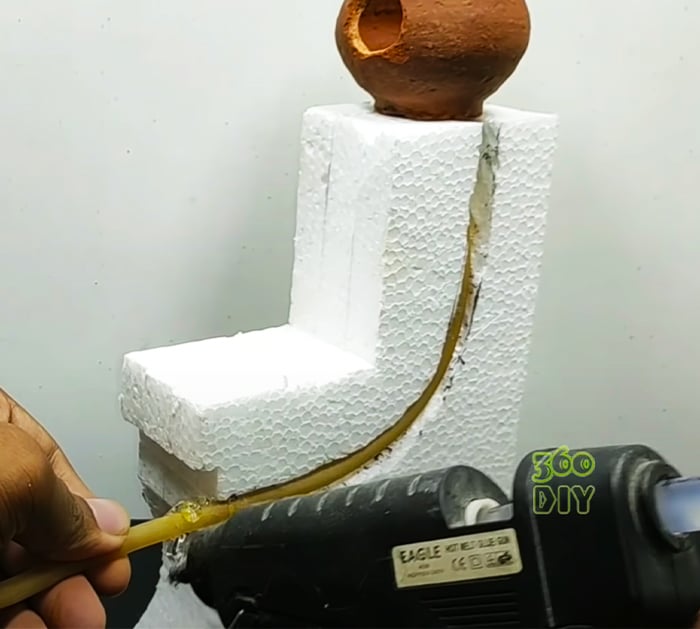 Next, glue the PVC pipes in the center of the terracotta pots and paint everything over with white cement combined with water. After the cement hardens, paint over with acrylic colours and design.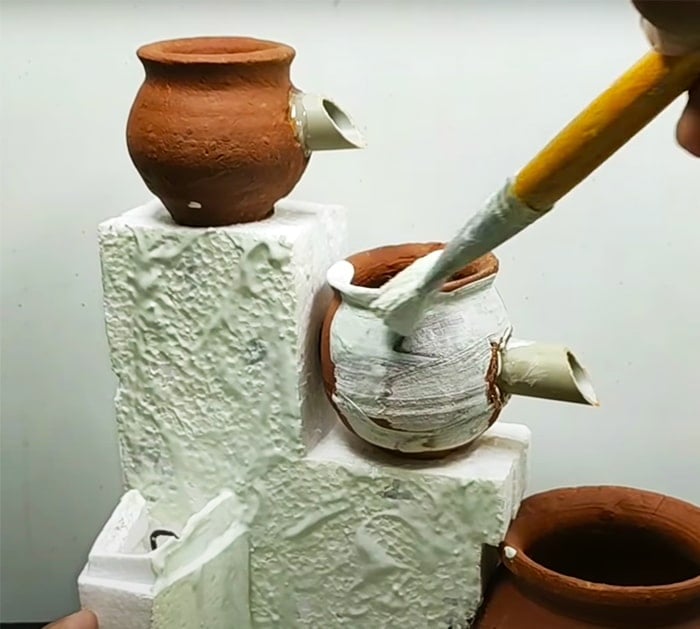 Overall, this is cute and I would make this for the outdoor patio. My parents always wanted a waterfall fountain in front of our house, but it didn't work out. I think recreating this mini terracotta water fountain is a great start for those who like water fountains. It's inexpensive and budget-friendly for beginners.