Recycle those plastic bags and turn them into these free craft ideas. Instead of throwing plastic grocery bags out, learn how to tie, weave and crafts with them. Follow these step by step DIY project tutorials to learn how to make everything from home decor to organizing essentials, even a sturdier bag. I love my trash can made from bags, and making yarn from plastic bags is fun, too. Who knows what I will make from mine, creativity is certainly the only limit here. For inexpensive weekend project ideas, look no further than this list of 34 DIYs made from a plastic bag.
Crafts to Make From Plastic Bags
1. Tablecloth Plarn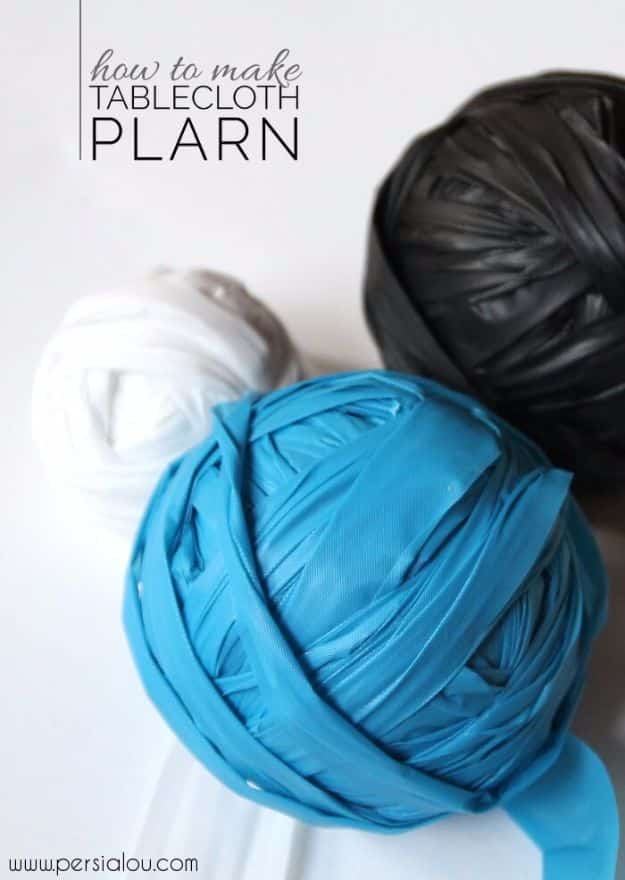 For a thrifty crafting idea, learn how to make yarn from plastic grocery bags. Create multiple colors for an ever nicer assortment of free craft supplies.
2. Plastic Bag Planter Cover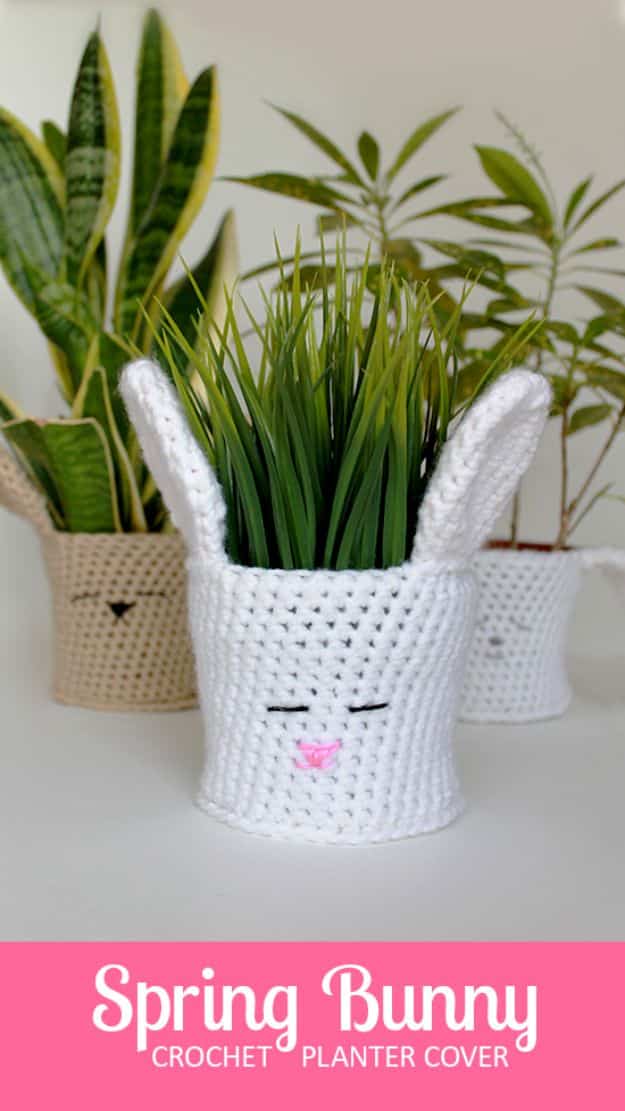 How cute is this bunny planter made from plastic bags? Learn how to make one with this step by step DIY crochet idea. Grab those bags and get creative.
3. Crocheted Clothespin Bag From Plarn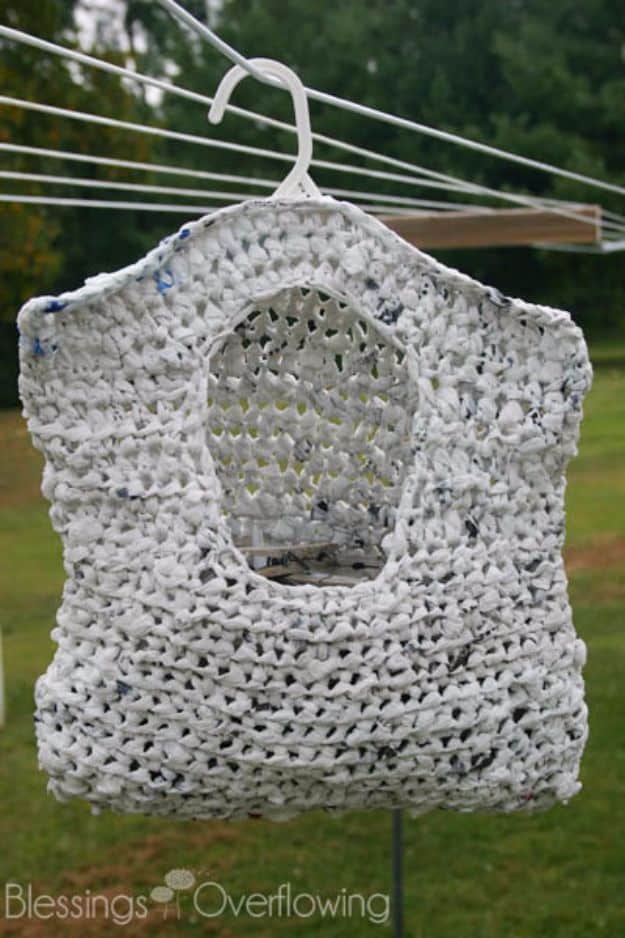 Learn how to turn bags into plastic yarn, or "plarn" and weave up a bag that can hang and hold just about anything.
4. Basket Out of Plastic Bags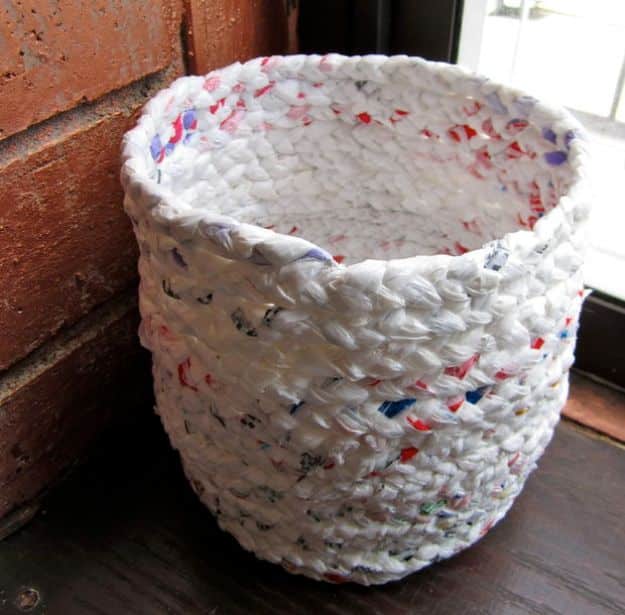 I can't wait to make one of these awesome woven baskets from my leftover shopping bags. What a cute and cheap craft idea!
5. Crocheted Plastic Bag Doily Clock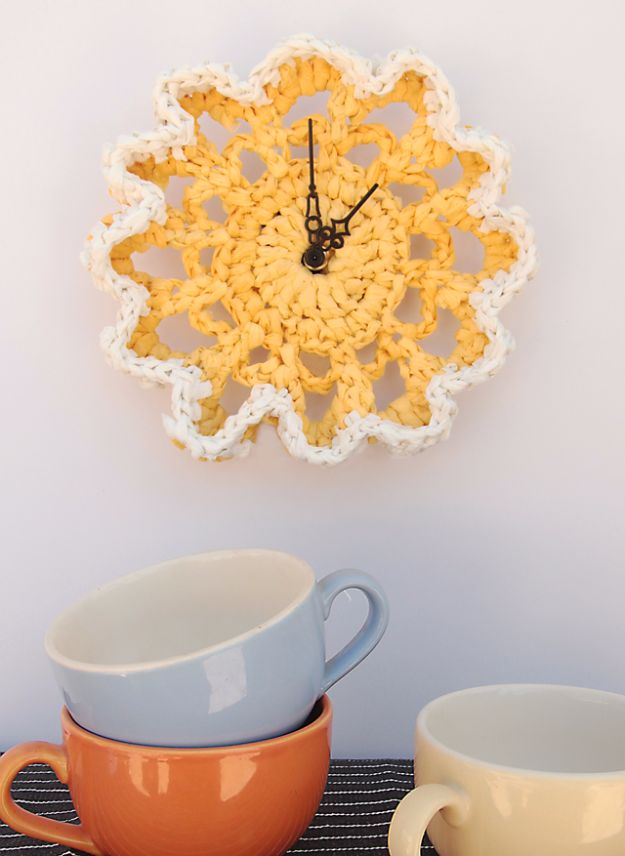 6. Recycled Plastic Bag Pendant Light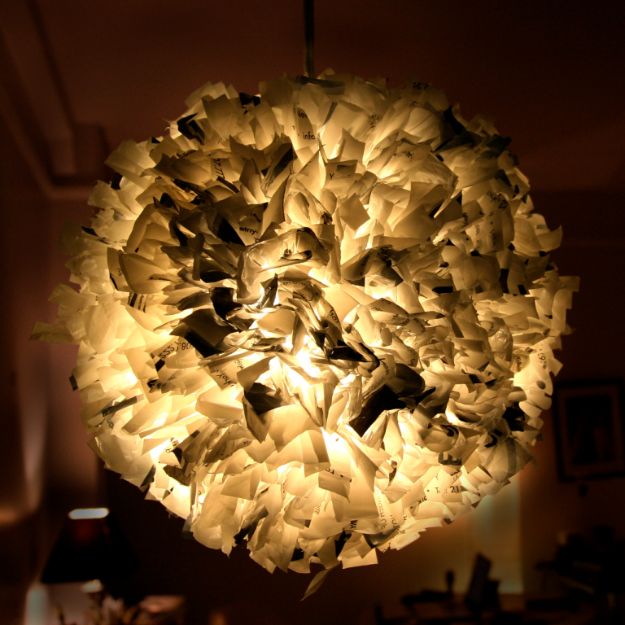 7. Plastic Bag Napkin Rings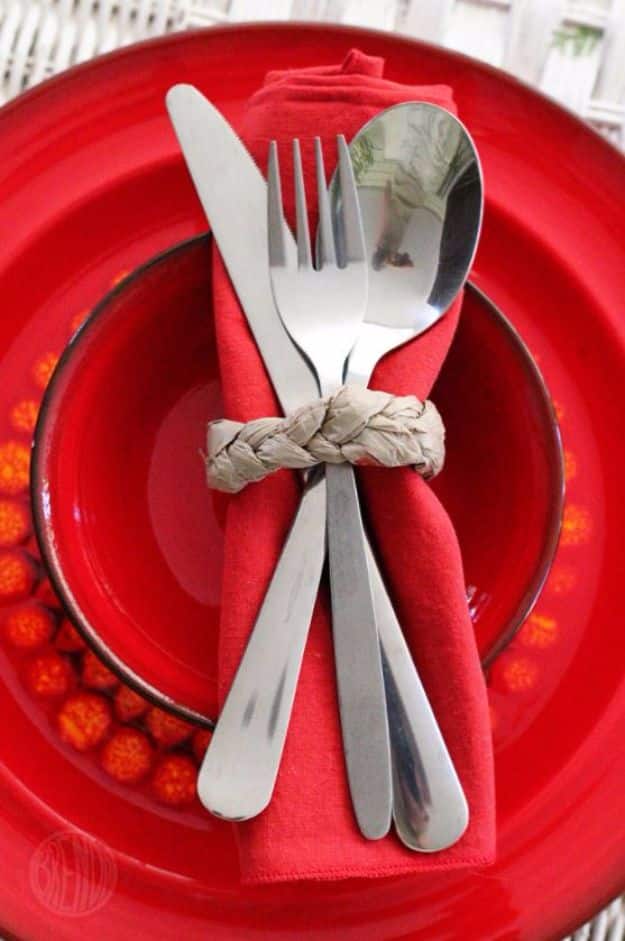 8. Recycled Plastic Bag Braided Bracelet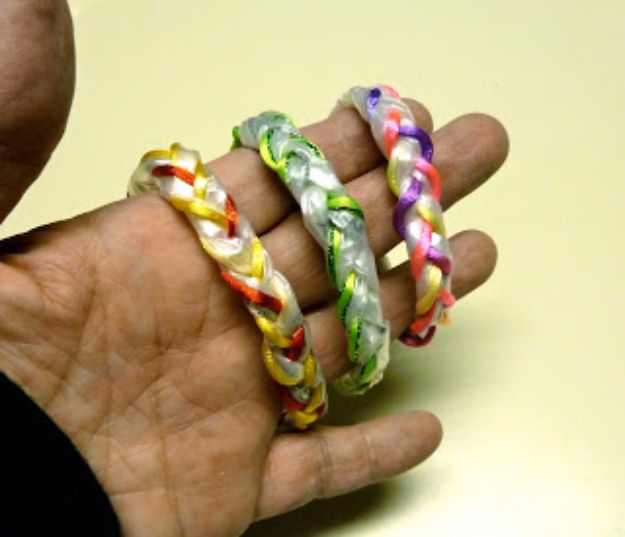 9. Recycled Wreath From Plastic Grocery Bags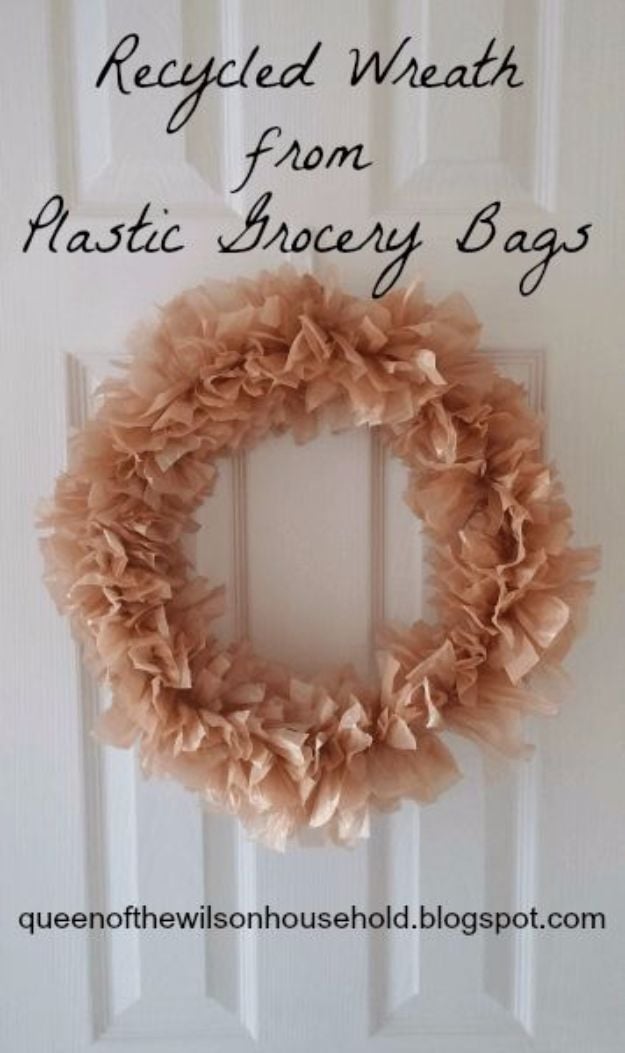 10. Flowers Made From Plastic Bags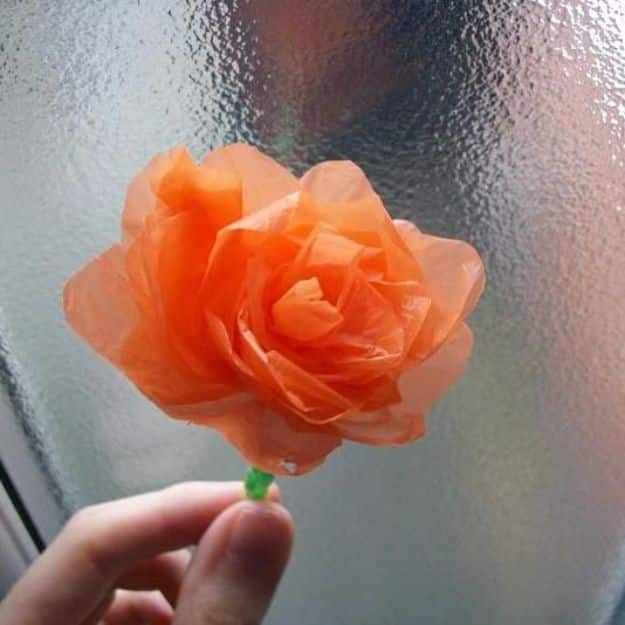 11. Plastic Bag Beads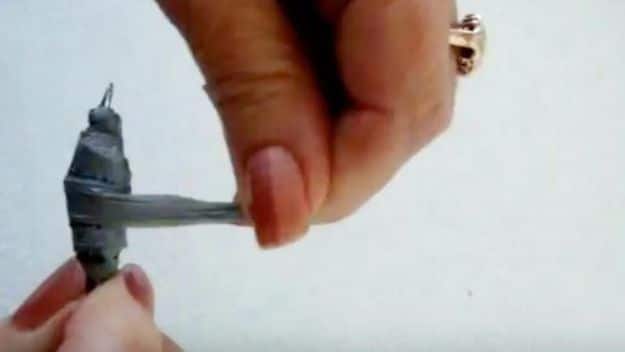 12. Crocheted Tote Plastic Bags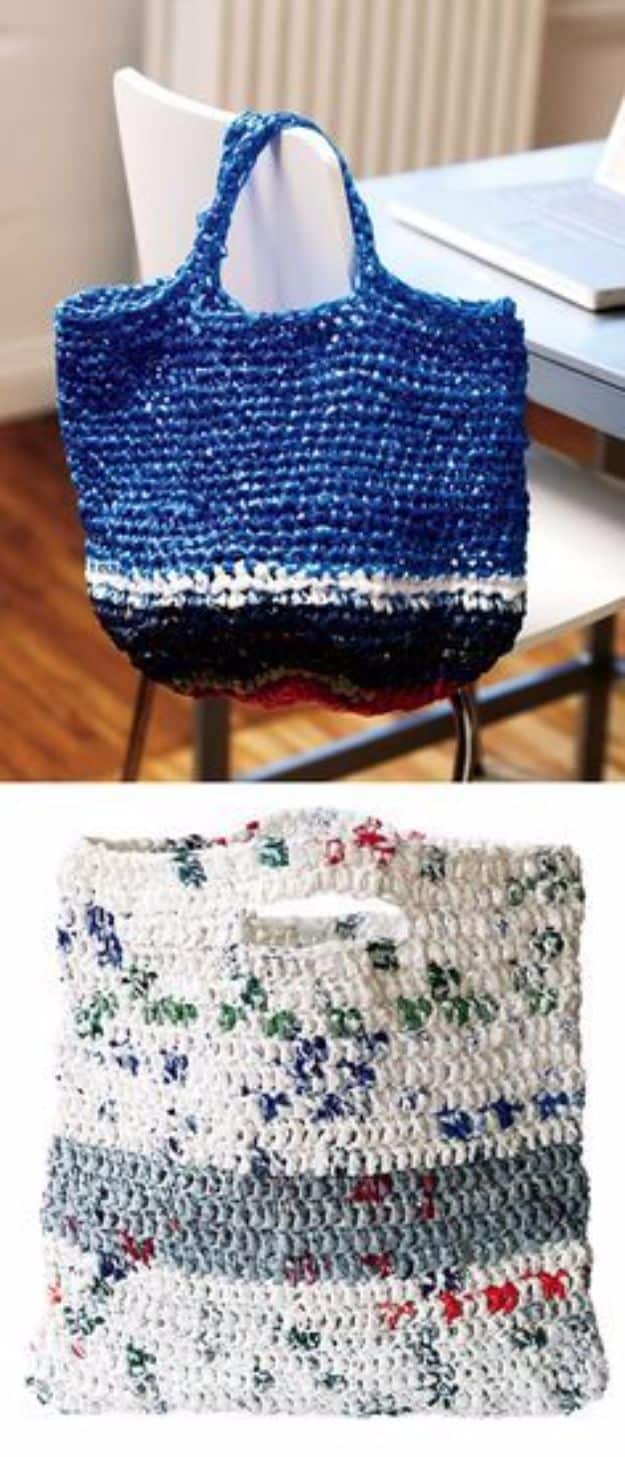 13. Reusable Lined Snack Baggie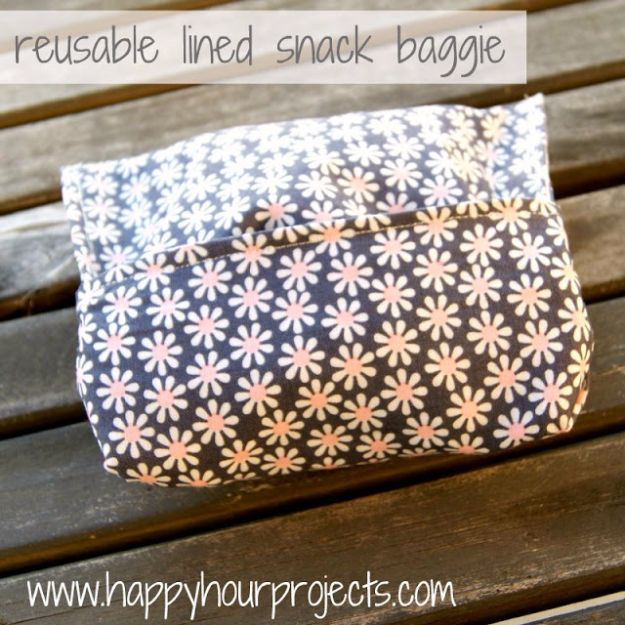 14. Plastic Bag Kite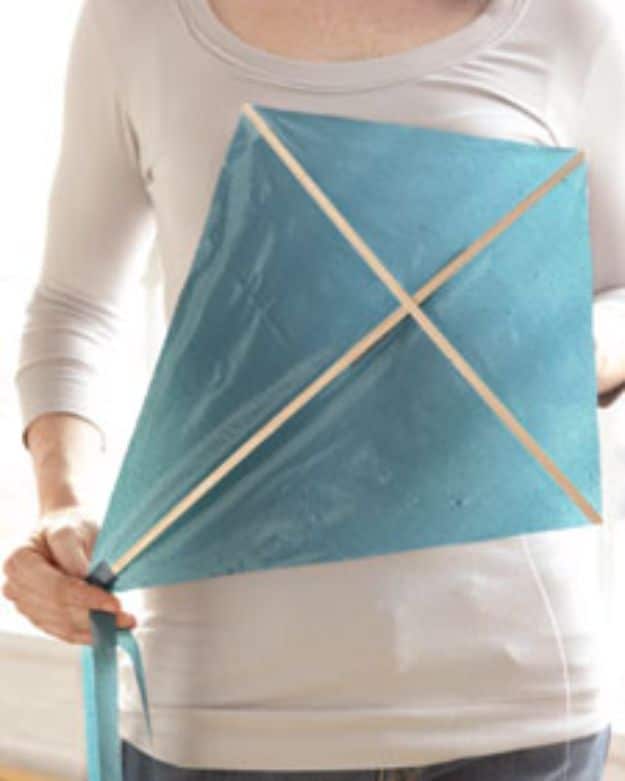 15. Crochet Fun Placemats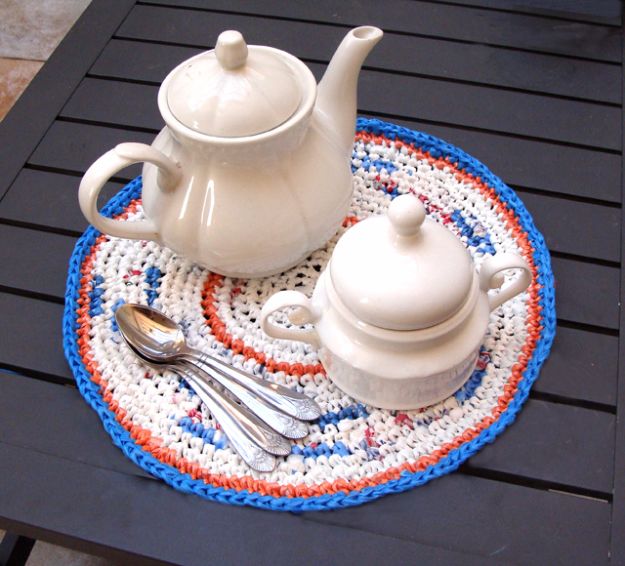 16. Recycled Plastic Bag Sandals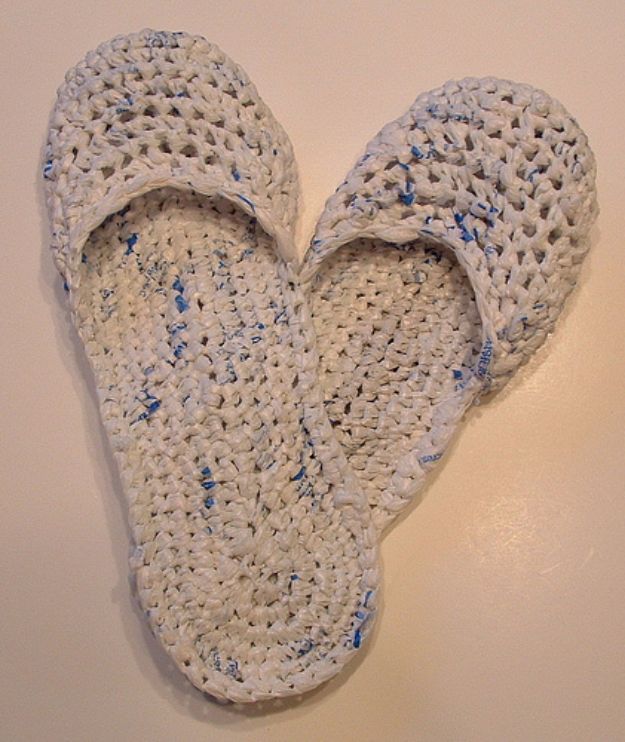 17. Coasters From Plastic Bags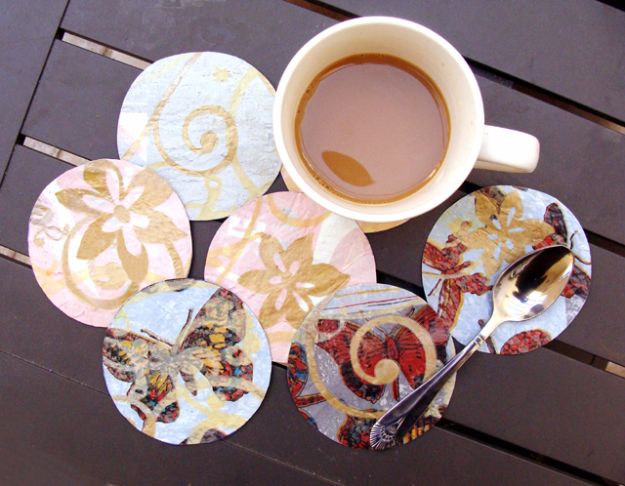 18. Plastic Bag Jump Rope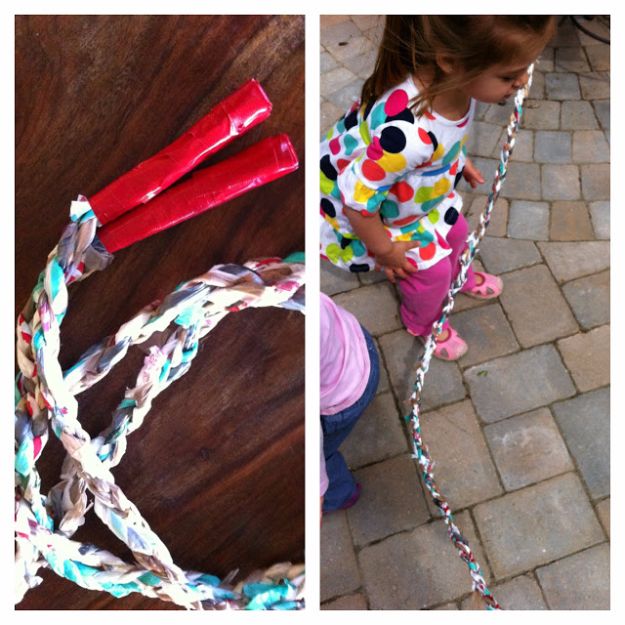 19. Plastic Bag Pom Poms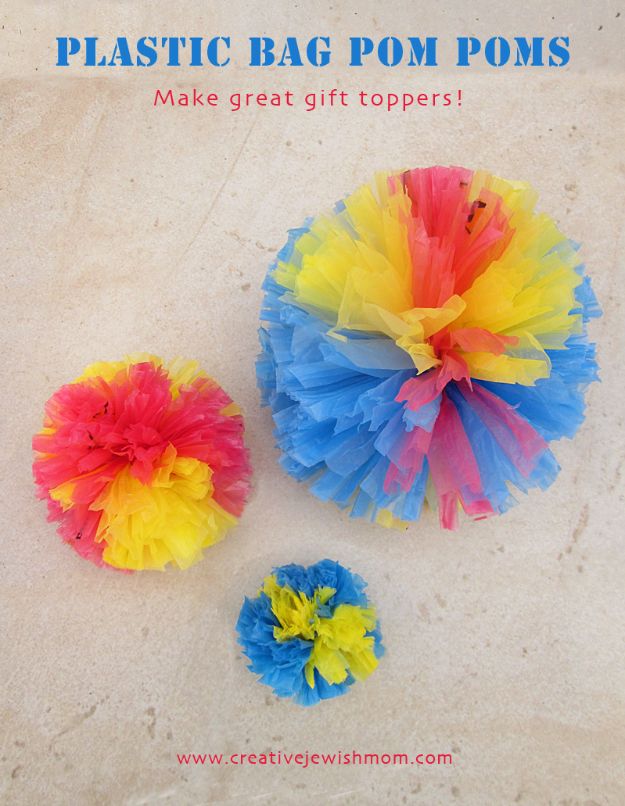 20. Plastic Bag Hammock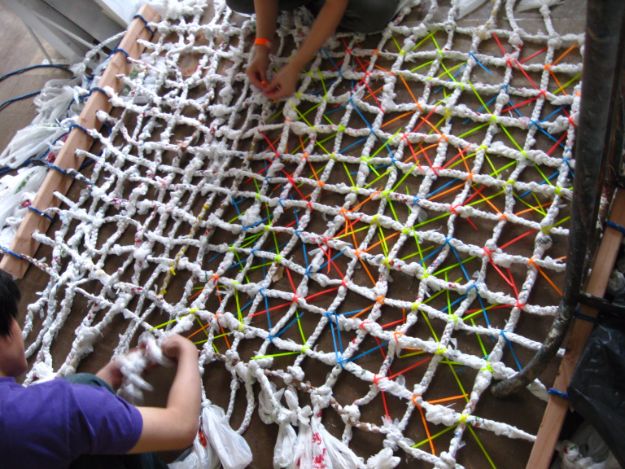 21. Plastic Grocery Bag Pillow Insert

22. Outdoor Pillows With Plastic Bag Insets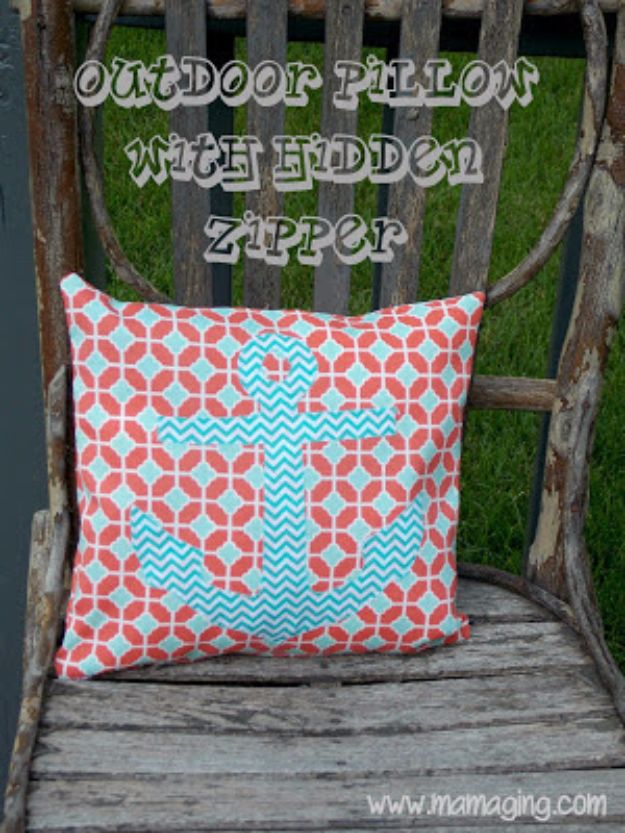 23. Plastic Bag Printmaking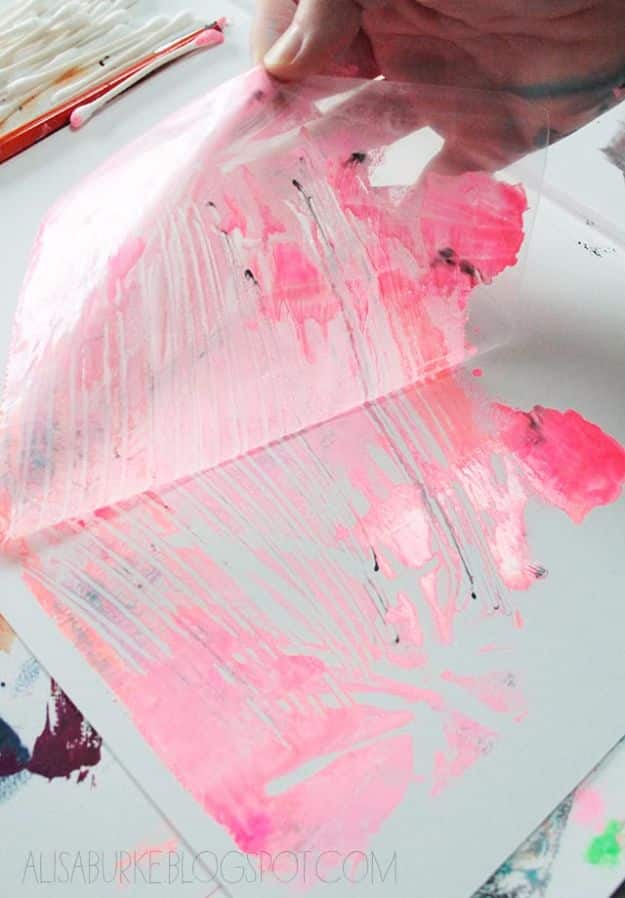 24. Plastic Bag Jacket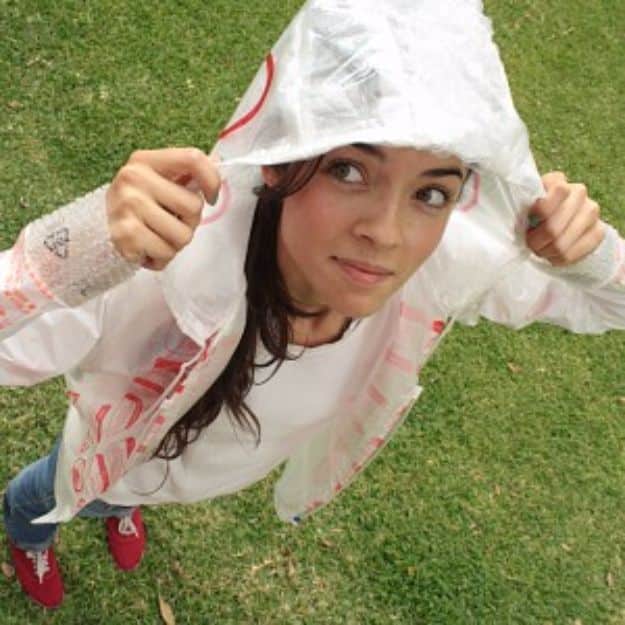 25. Make a Plarn Shopper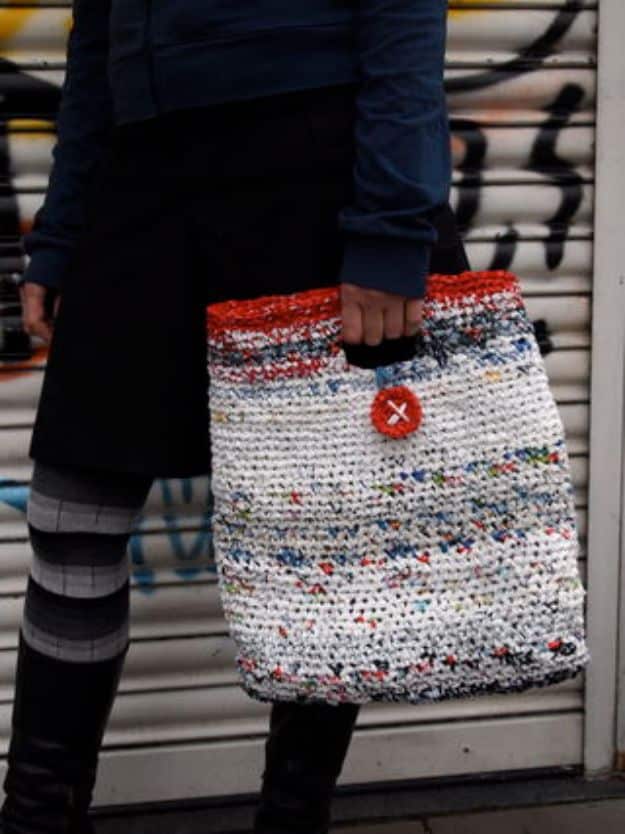 26. Fused Plastic Bags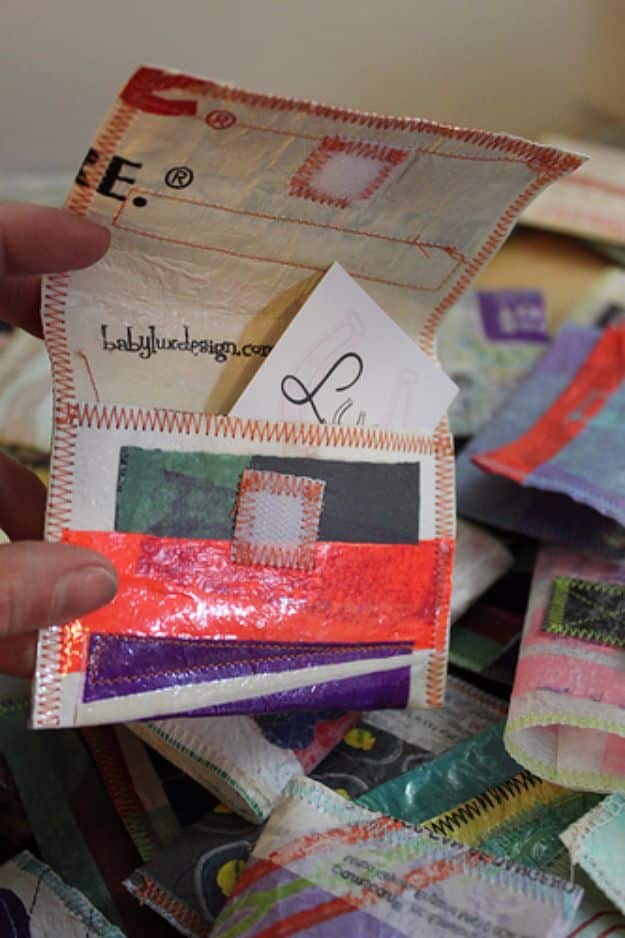 27. Make Plarn – Plastic Yarn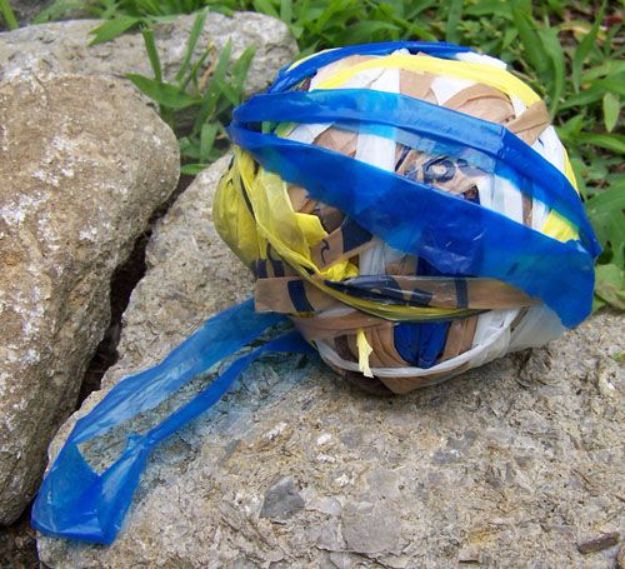 28. Garbage Jellyfish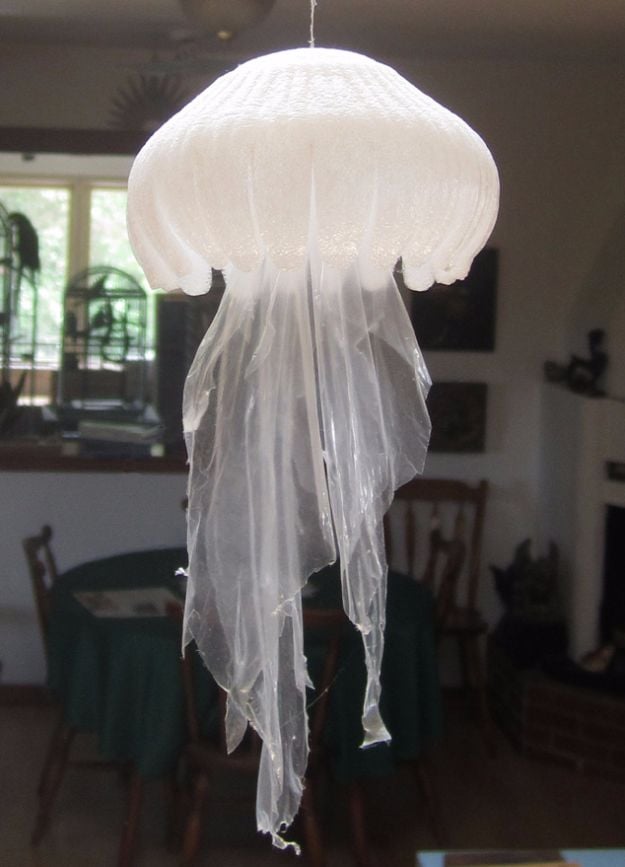 29. Beautiful Baskets From Plastic Bags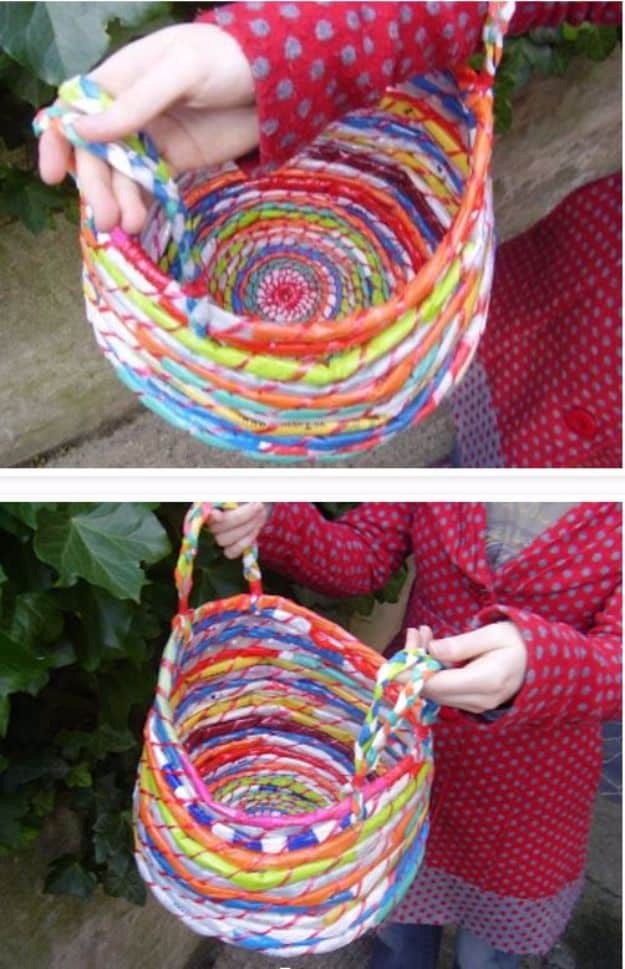 30. Plastic Bag Hat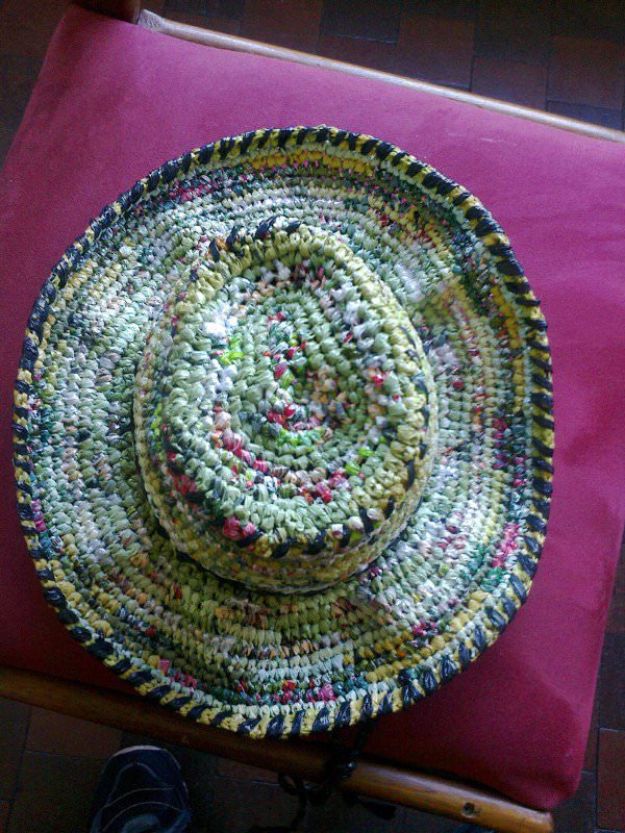 31. Crochet Bird Nest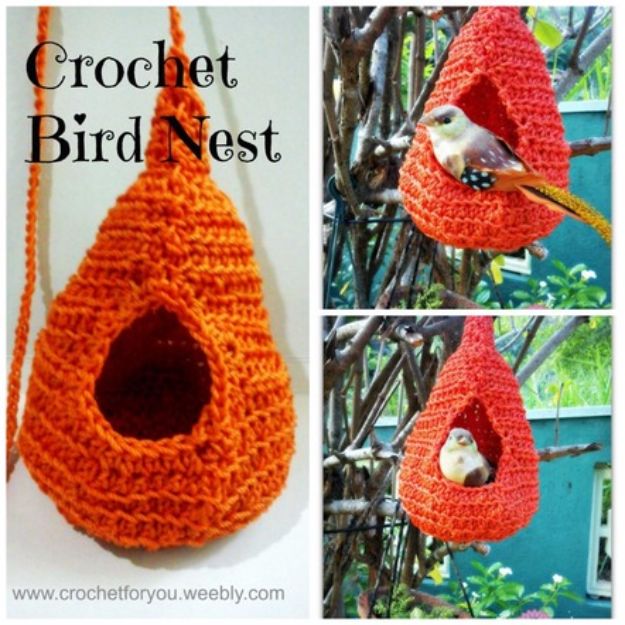 32. Plastic Bag Thread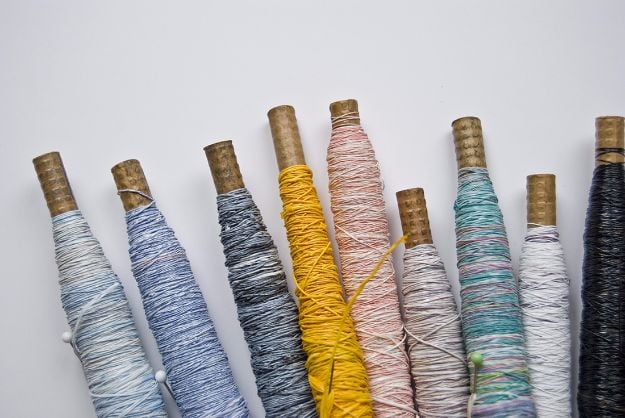 33. Parachute Plastic Bag Kids Toy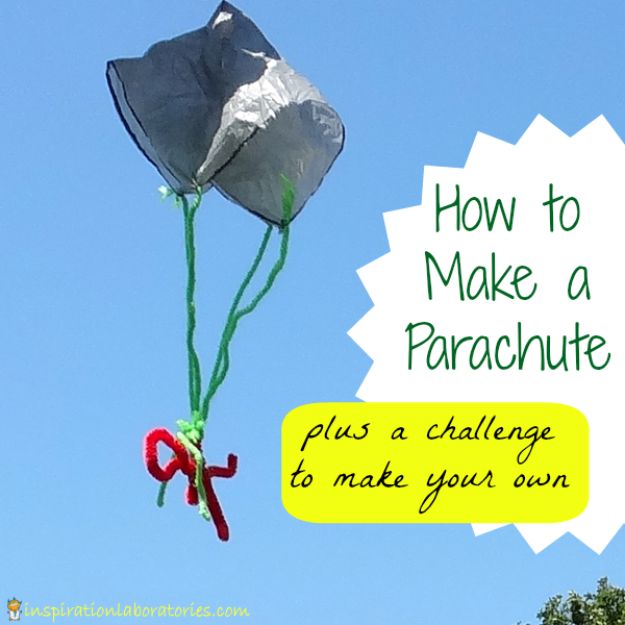 34. Four Stranded Braid With Plastic Bags