Need some fun ideas to keep your kids entertained? Sometimes, as parents, we just run out of creative, new ways to keep busy kids happy and occupied. That's ok, too. Especially when all these crafty Moms and bloggers share their great ideas with us on Pinterest. We chose our favorite DIY crafts and activities for kids, and we think you are going to want to tackle one or more of these cool projects this weekend. From rainbow paints to little crafts kids can make themselves, these activities just make us smile. Check out these fun ideas your children are sure to love!
DIY Projects for Kids
1. Unicorn Poop Slime Recipe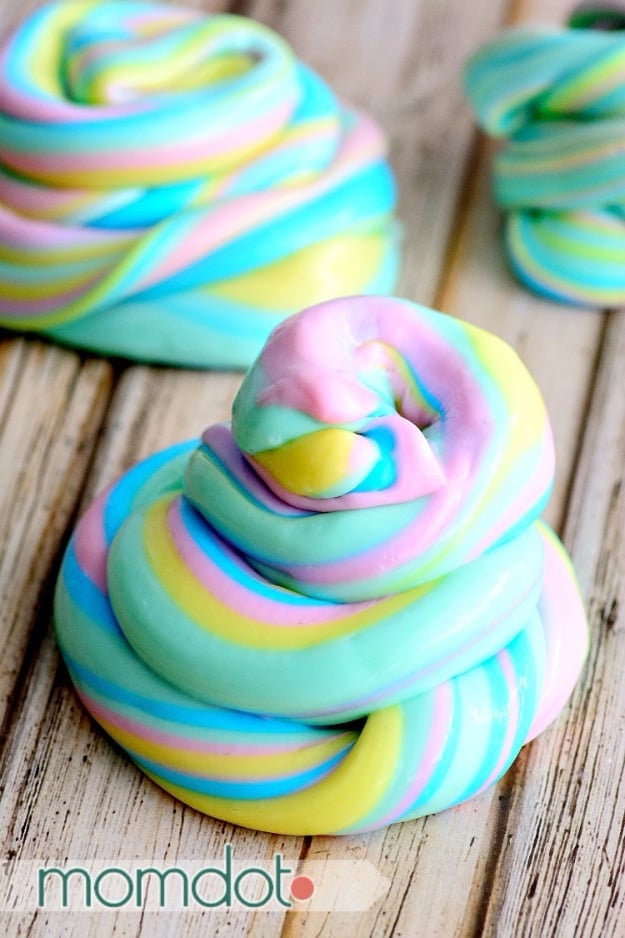 If you are looking for cool DIYs for kids to make at home, it does not get much better than learning how to make slime like this DIY unicorn poop. For a kids craft idea that is fun to play with, one that entertains children for hours, try making this slime recipe. Colorful, squishy, clicky, satisfying. #asmr Fun DIY projects for kids don't get much better than this DIY slime recipe idea.
2. Squirt Gun Painting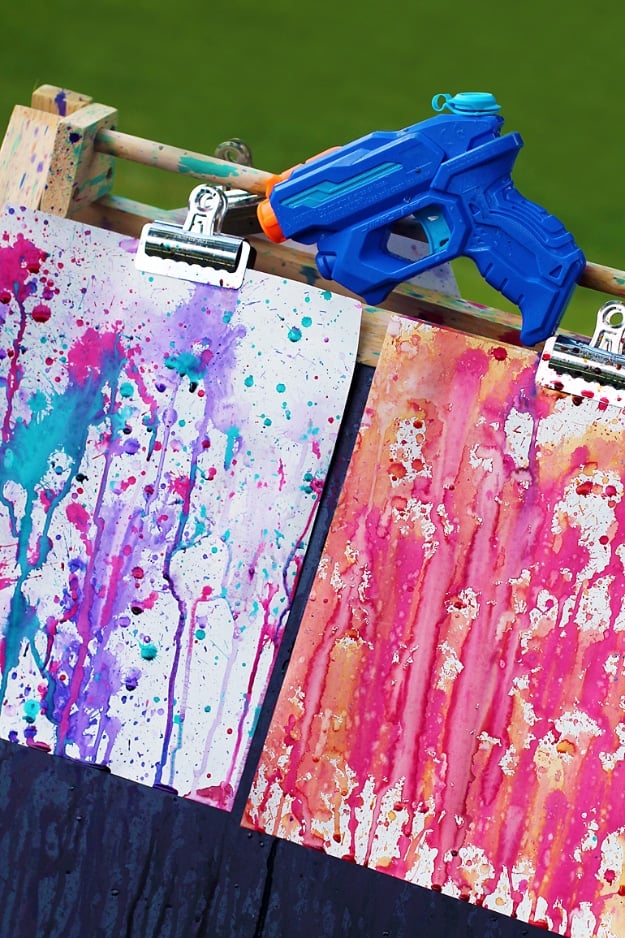 Another super fun project to do with the kids, this DIY squirt gun painting project is art and craft ideas for kids that we never get tired of. Let your baby Jackson Pollack's of the world show their talents and make these awesome creative paintings. A cool idea for the backyard on a hot summer day, invite some neighbors over and make a party of it.
3. Perler Bead Fruit Magnets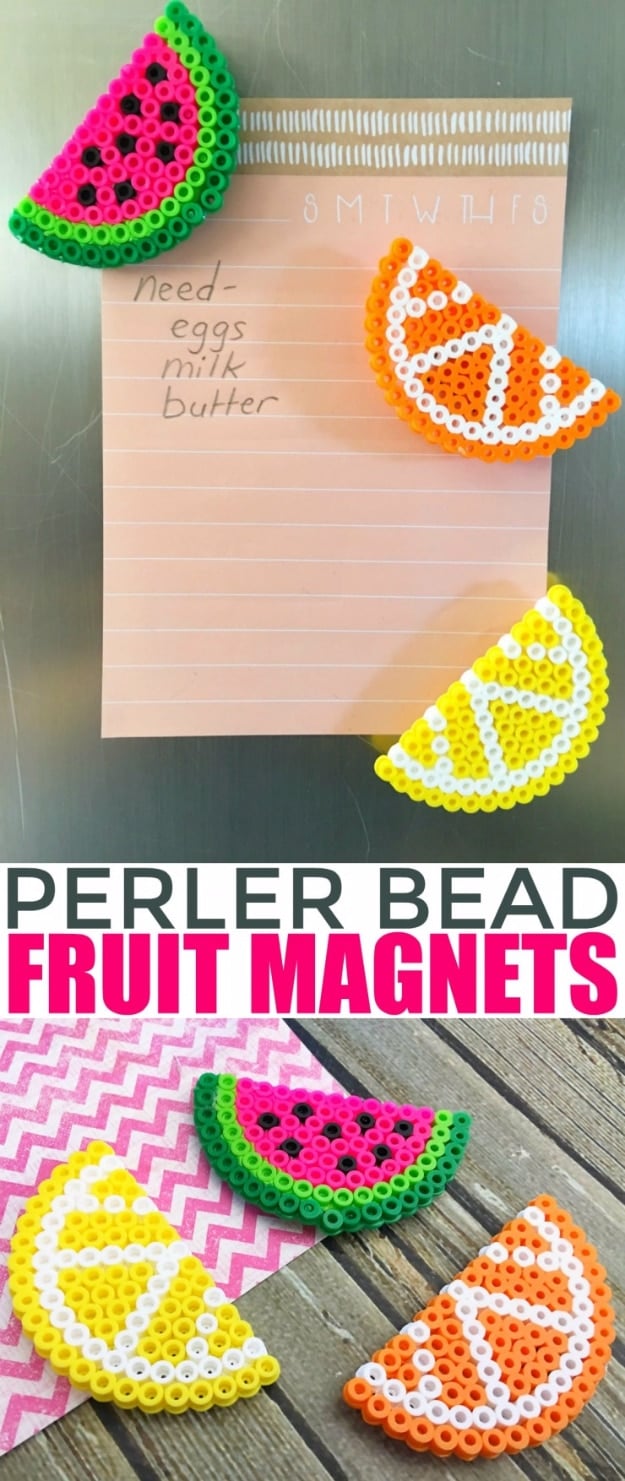 Make a lovely Perler Bead Fruit Magnets by simply following along with the simple tutorial from Frugal Mom Eh. These are like a splash of sunshine in the cold winter months. I love these bright and fruity designs. They look so vibrant and summery.
DIY Kids Crafts
4. Cork Sailboats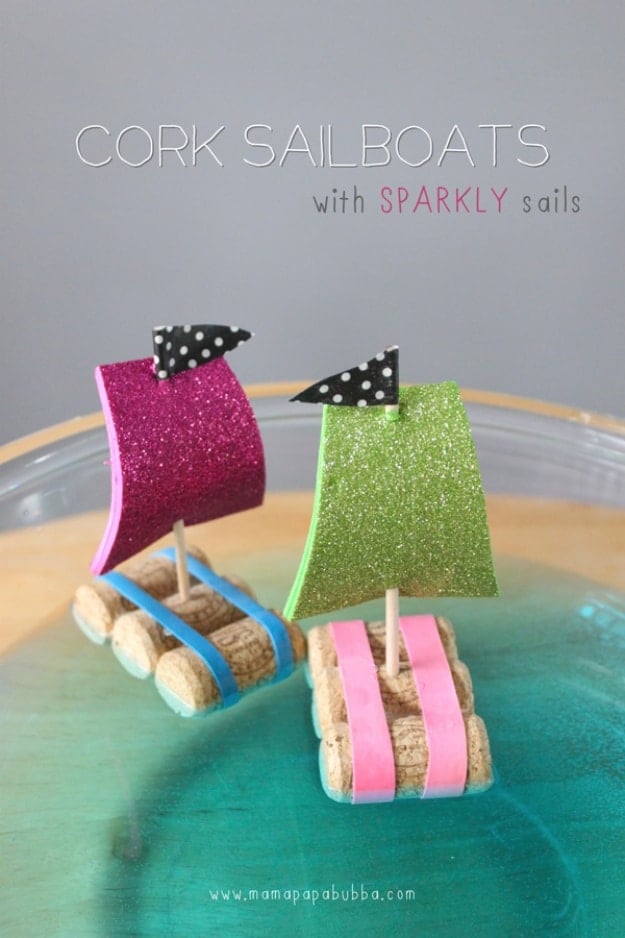 If you can't be on a real boat to enjoy these last summer days, make one of your own! These cork sailboats are fantastic and amazingly creative! And this kid-friendly craft makes the cutest vessels ever seen on dry land — and you probably already have all the supplies.
5. Bubble Wands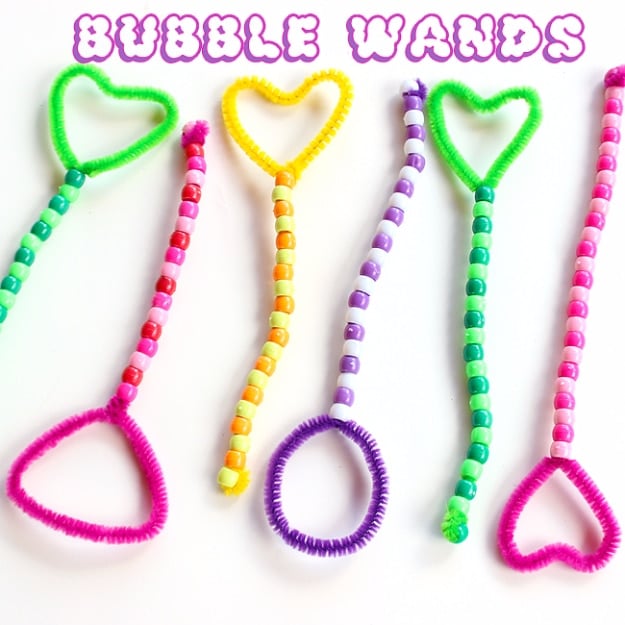 Need a fun craft to keep the kids busy or for an amazing party favor? Check out these easy Homemade Bubble Wands! Such a fun DIY Craft project for the kids! The DIY is perfect for a lazy Saturday afternoon.
6. Birdy Flower Markers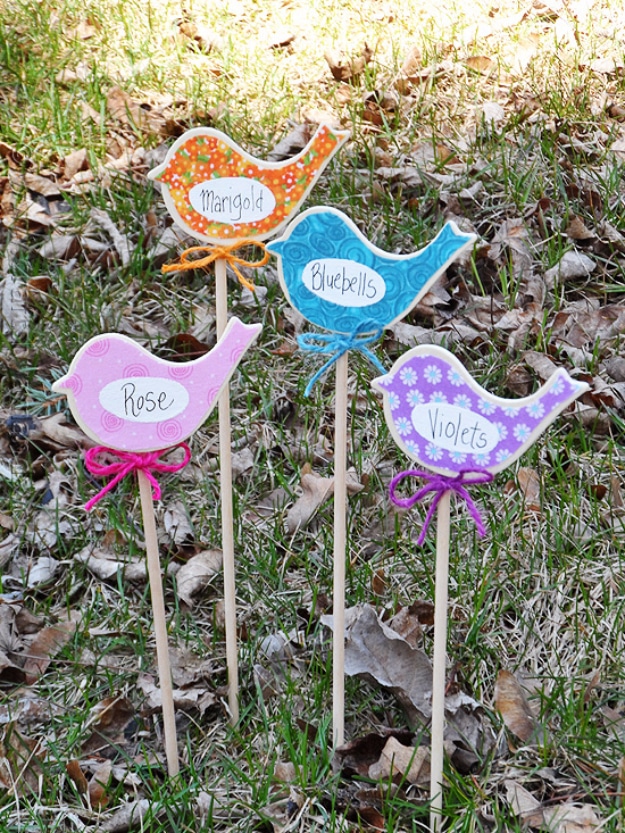 Never forget a plants name again with these easy markers! It's also a fun DIY to do with your kids. Garden markers are one of my favorite warm weather crafts. They add such fun and whimsy to a garden, don't they?
Easy Kids Crafts
7. DIY Wooden Robot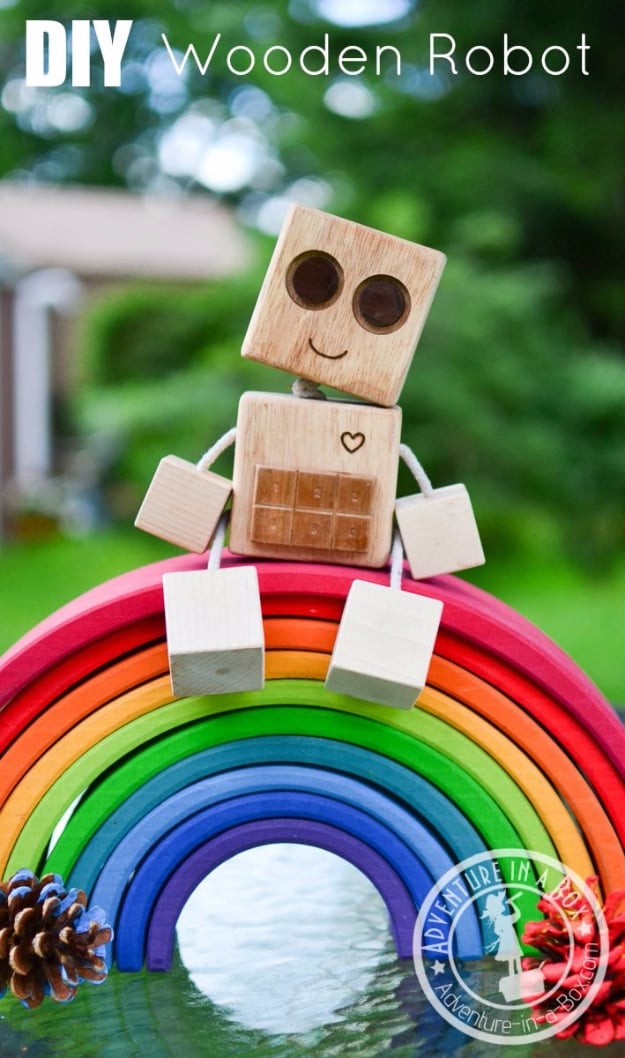 Looking for a fun DIY homemade toy project to make with your kids? Check out this awesome DIY Wooden Robot from Adventure In A Box and if you want to make a simple wooden toy with a minimum of tools or are looking for the first woodworking experience for older kids, try this robot!
8. Ribbon Flower Headband Tutorial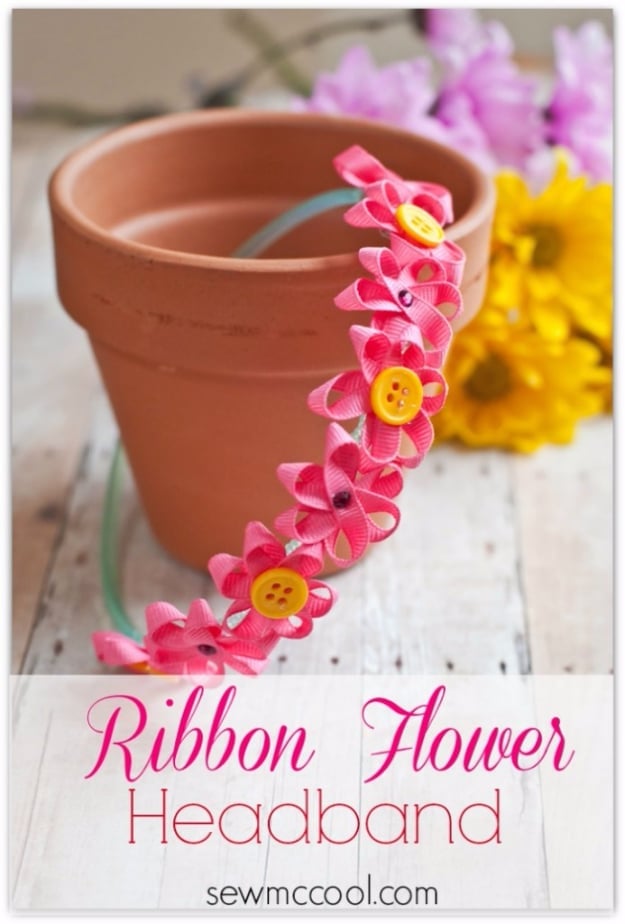 Make this pretty headband for your little princess or as a gift, it's easy and inexpensive. This is a super simple way to make ribbon flowers. It's perfect for beginners and advanced crafters alike. Head on over to Sew Mc Cool for the complete instructions and start crafting with the kids!
DIY Crafts for Kids
9. Kid Made Dish Towels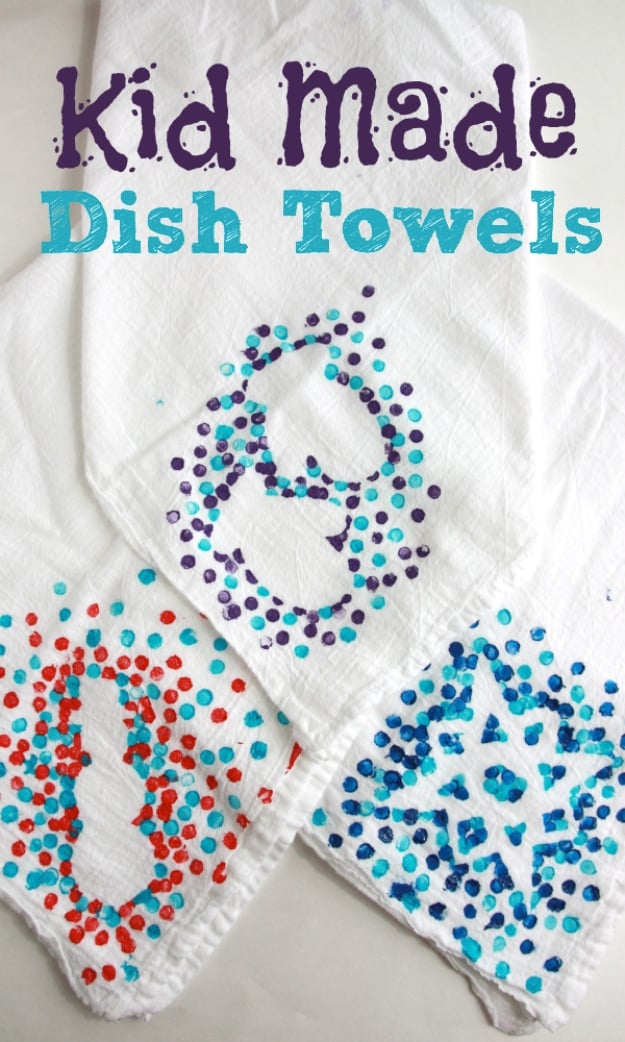 A super easy project – perfect for you and your kids! Making dish towel curtains couldn't be more simple. These dish towels make a practical gift for anyone who loves your kids, a wonderful house warming gift, or just a fun addition for your own kitchen!
10. Homemade Gum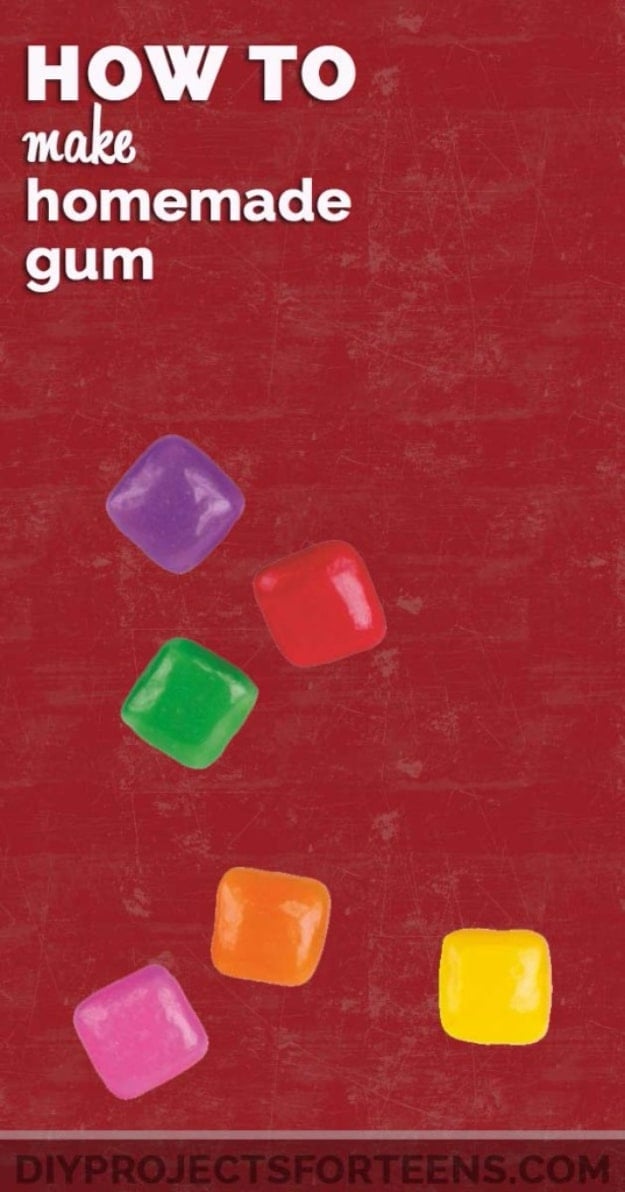 Want to learn how to make gum at home? This step by step tutorial shows you how easy it is to make gum. Follow the instructions and you will be making your own chewing gum in no time! This DIY is such a fun project to do with your kids.