Looking for some creative ways to store, organize and display those books? For me, books are some of my favorite and most prized possessions, so when it comes to the place they occupy in my home, this requires some attention and thought. For creative room decorating ideas that include books, whether it be the kids playroom or nursery, your farmhouse style kitchen, a romantic bedroom or your office reading nook, the perfect DIY bookshelf idea is probably awaiting you here in this list of 34 inexpensive bookcases to build at home, many with free plans. Learn how to build a bookcase from wood for less than $50, check out some of the furniture makeovers, including IKEA hack bookcases, or try your hand at some of the modern DIY bookshelves.
DIY Bookshelves
1. DIY Ladder Shelves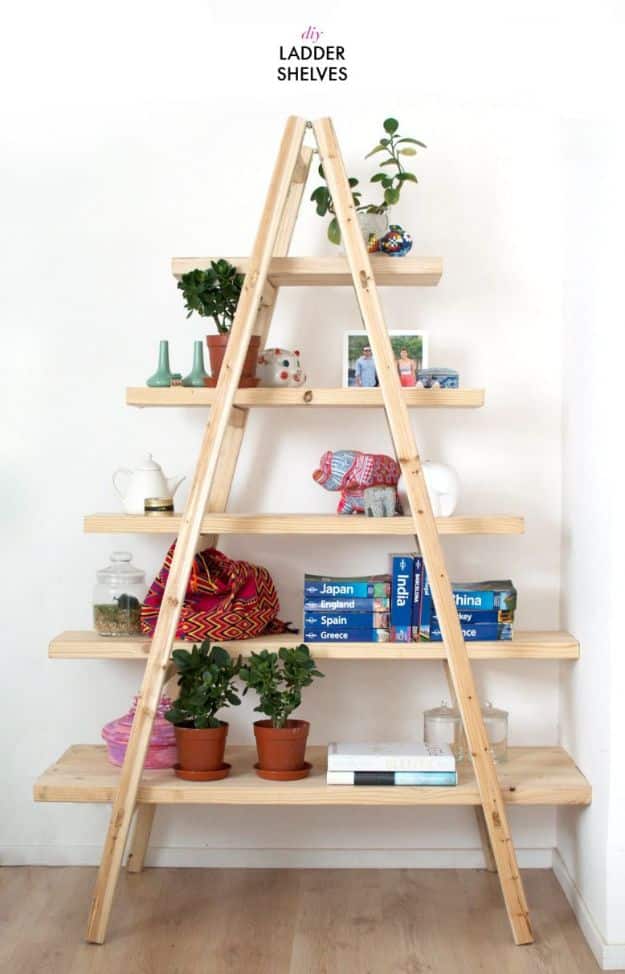 This simple ladder bookshelf is quite versatile and could look equally nice in the kitchen, office, bedroom or playroom, pretty much anywhere you need some extra storage with a decorative twist. Learn how to make this DIY bookshelf ladder this weekend for an inexpensive home decor idea that you can enjoy for many years to come. Style it with your rustic farmhouse decor, minimalist modern flair or creative touches that inspire you.
2. DIY Spine Bookshelf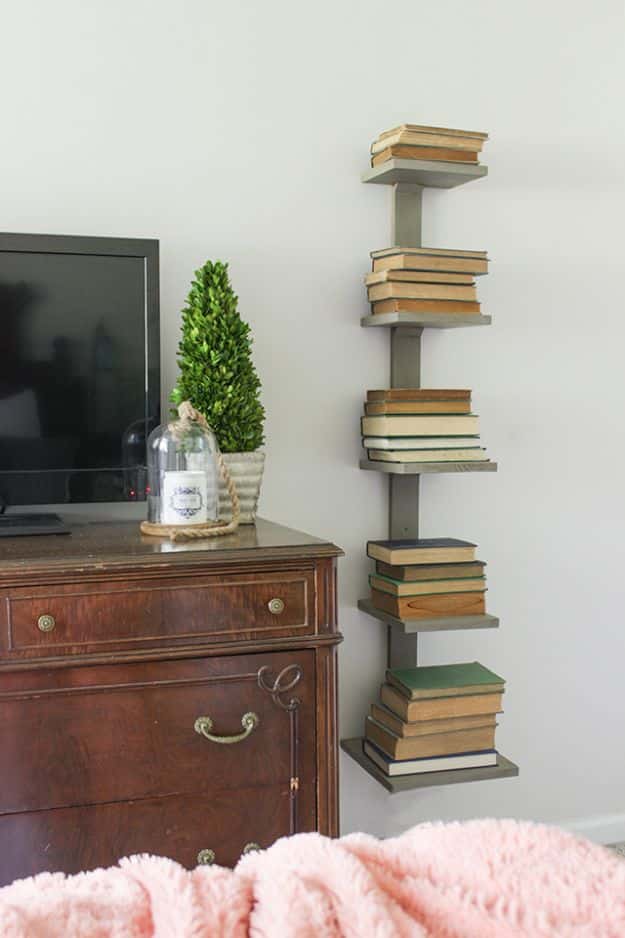 Floating bookshelves are trending right now on Pinterest and in designer magazines. You can buy them in stores, but why spend the money on that when you can make this DIY bookshelf for the bedroom, living room or home office. A creative book storage idea that does not take up lots of space in the room.
3. Rustic X Bookshelf Tutorial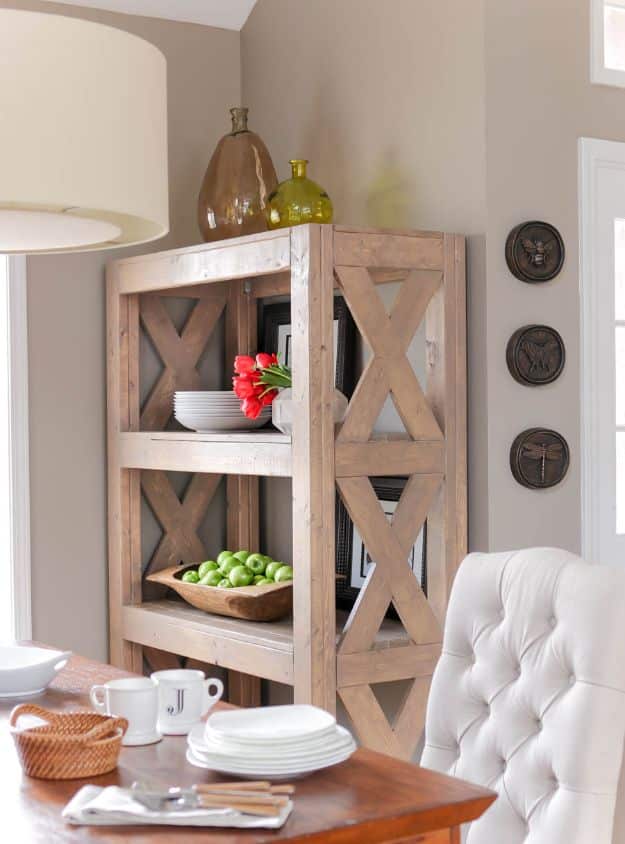 4. DIY Dollhouse Bookshelf for Girls Room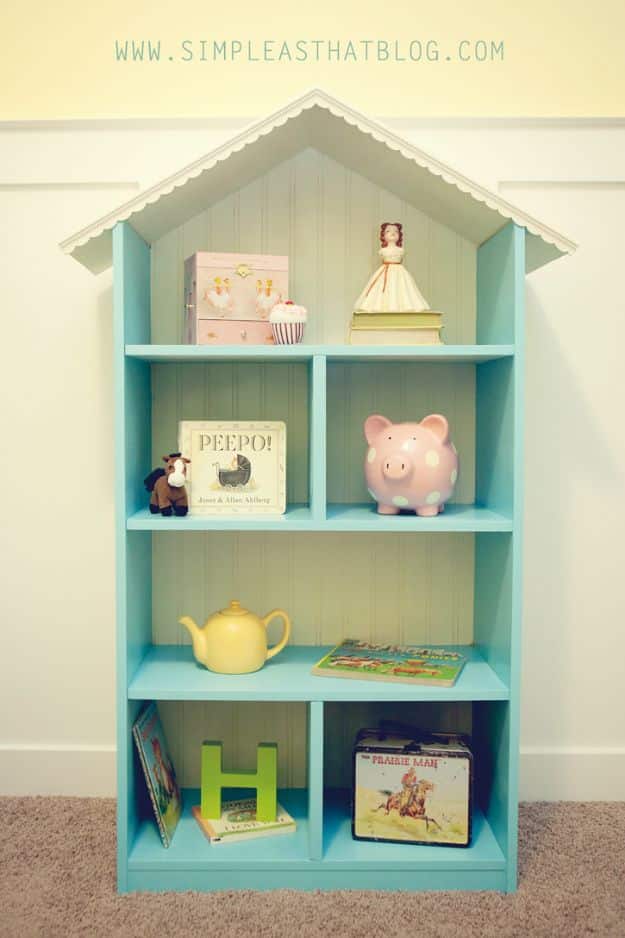 5. DIY Kentwood Bookcase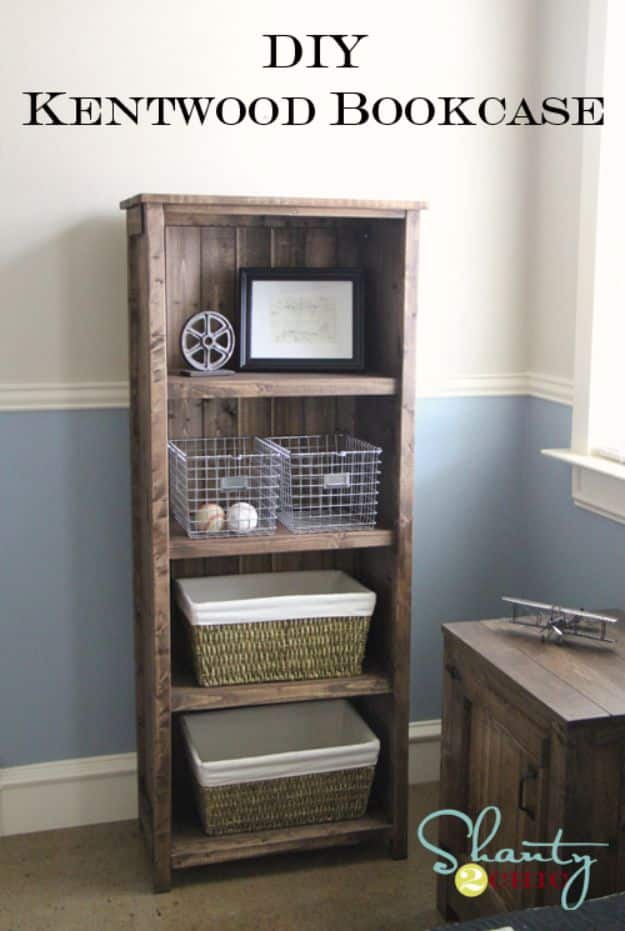 6. Contemporary Bookcase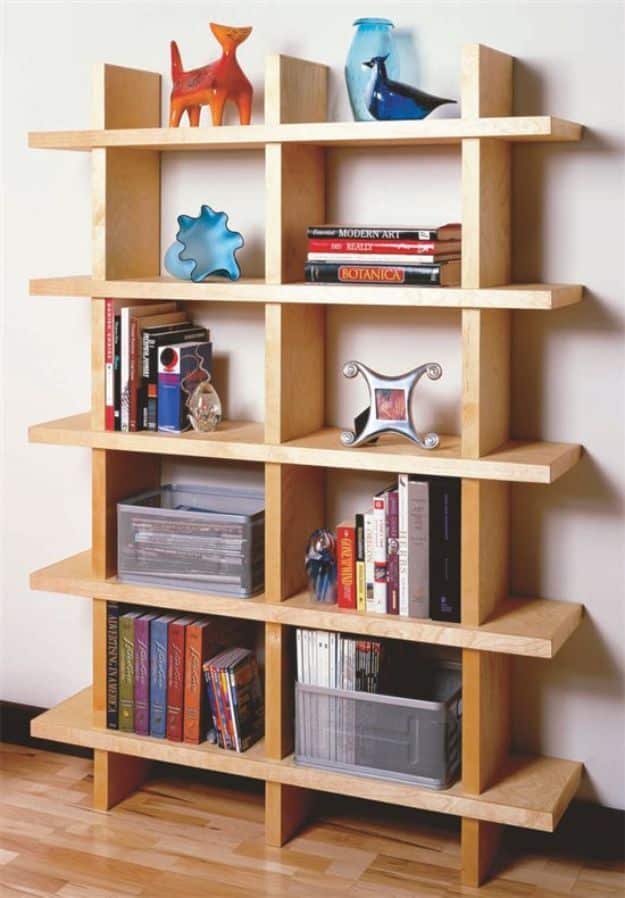 7. IKEA Billy Bookcase Makeover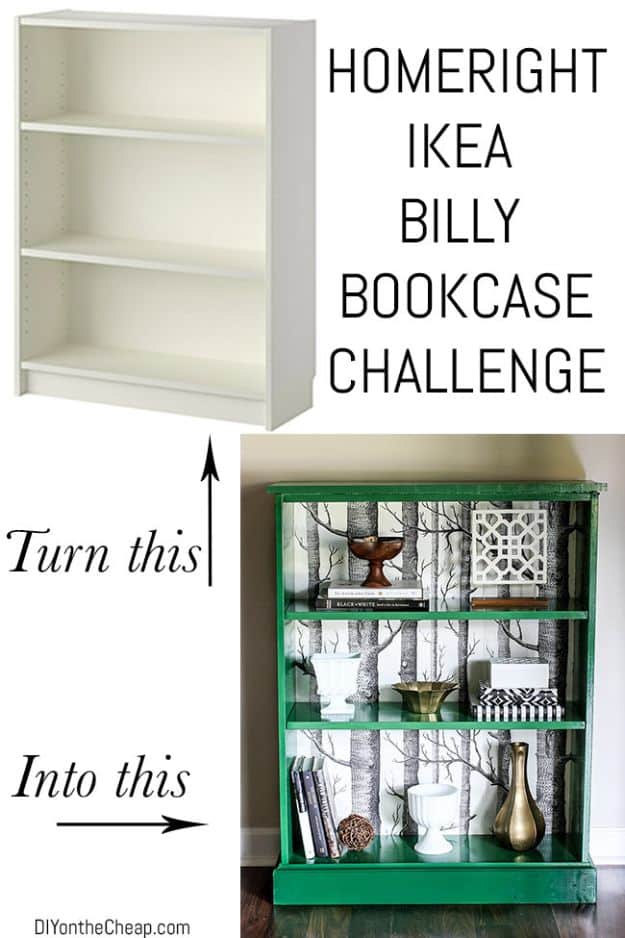 8. Bookshelf Chair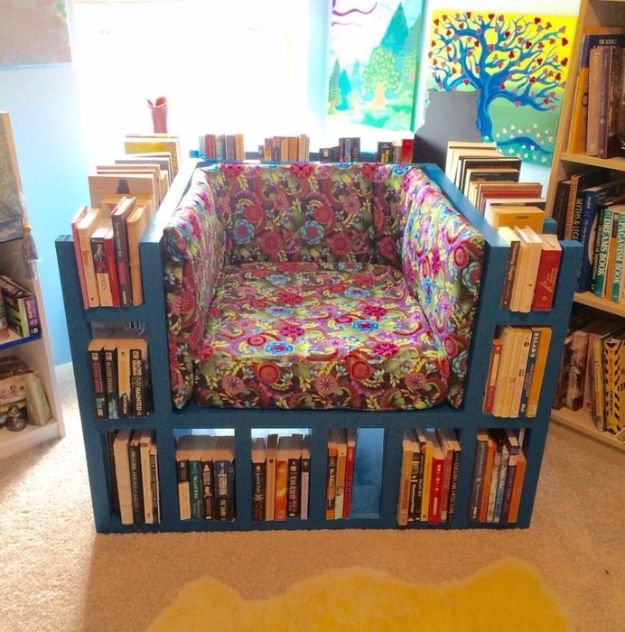 9. Bookshelf Craft Table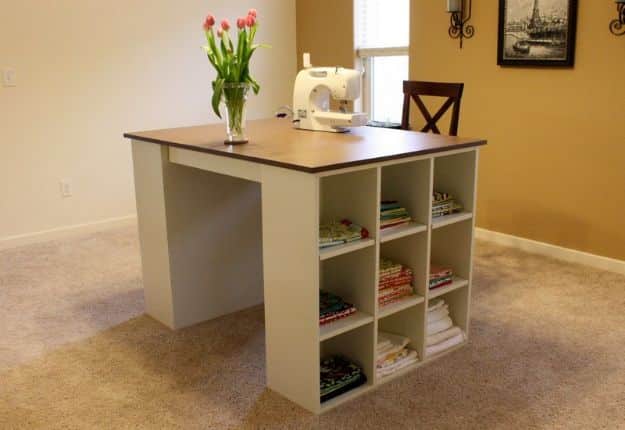 10. Toscana Bookshelf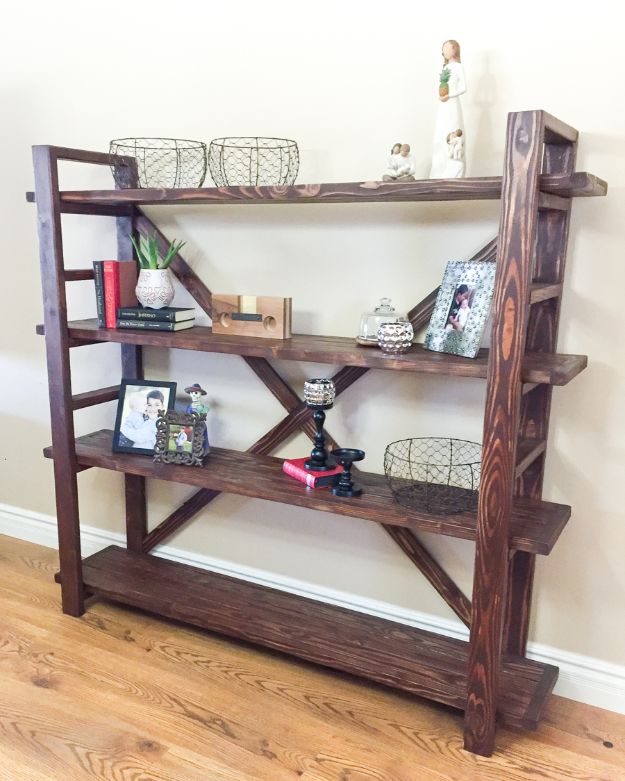 11. Metal Basket Shelf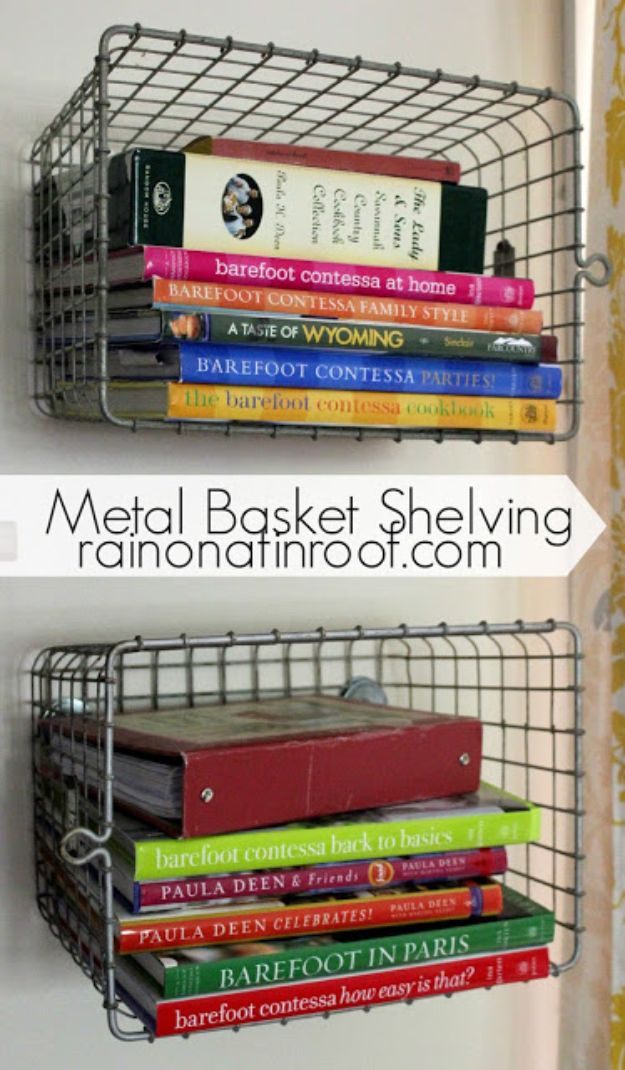 12. Ironbound Bookcase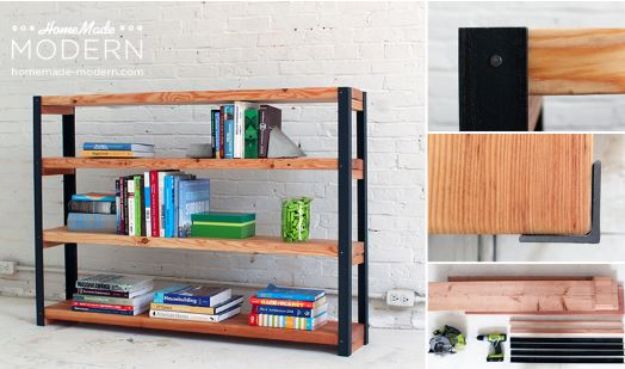 13. DIY Easy Leather Strap Shelf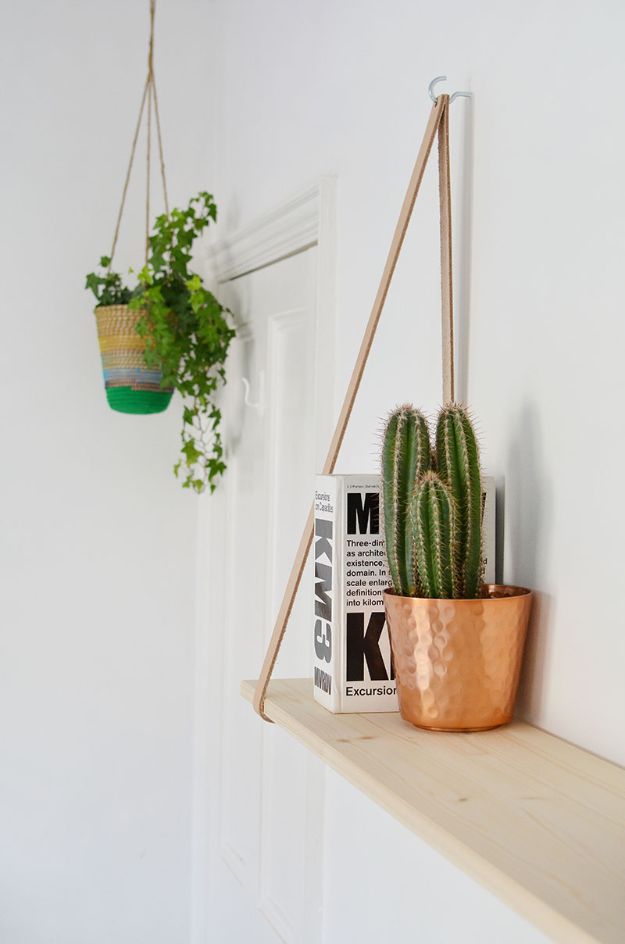 14. House Bookshelf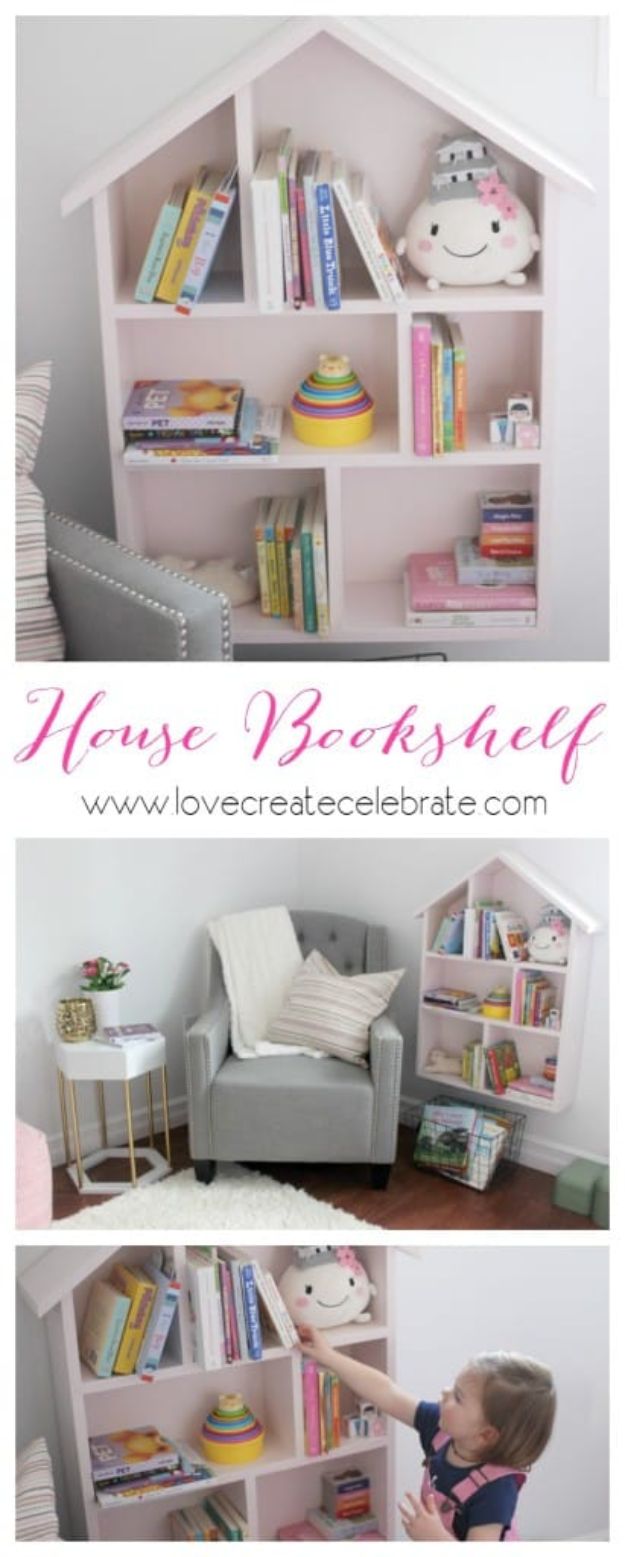 15. Wall Bookshelves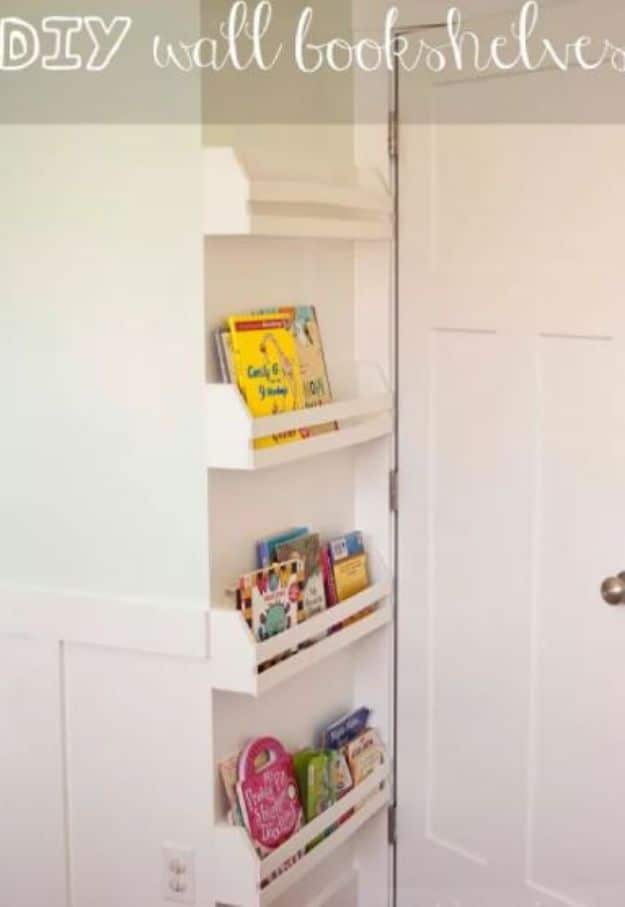 16. DIY Wallpapered Bookshelf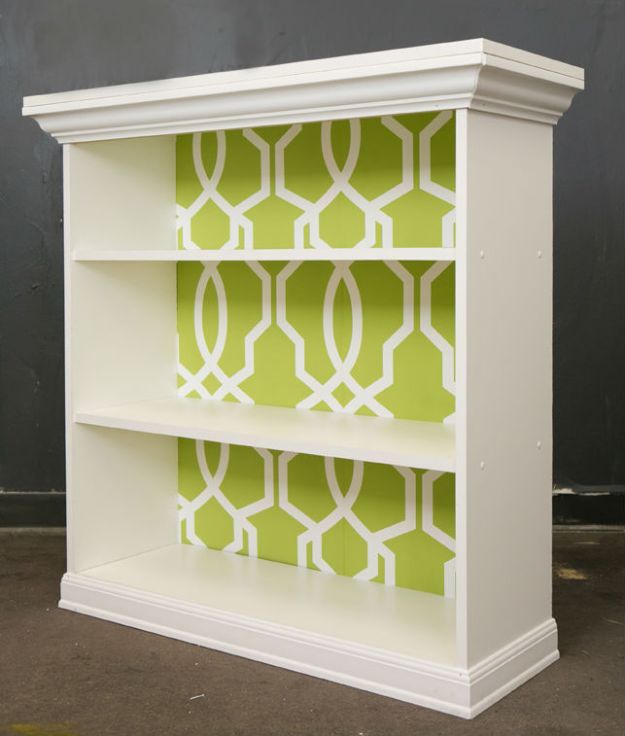 17. DIY Colorful Crate Bookshelf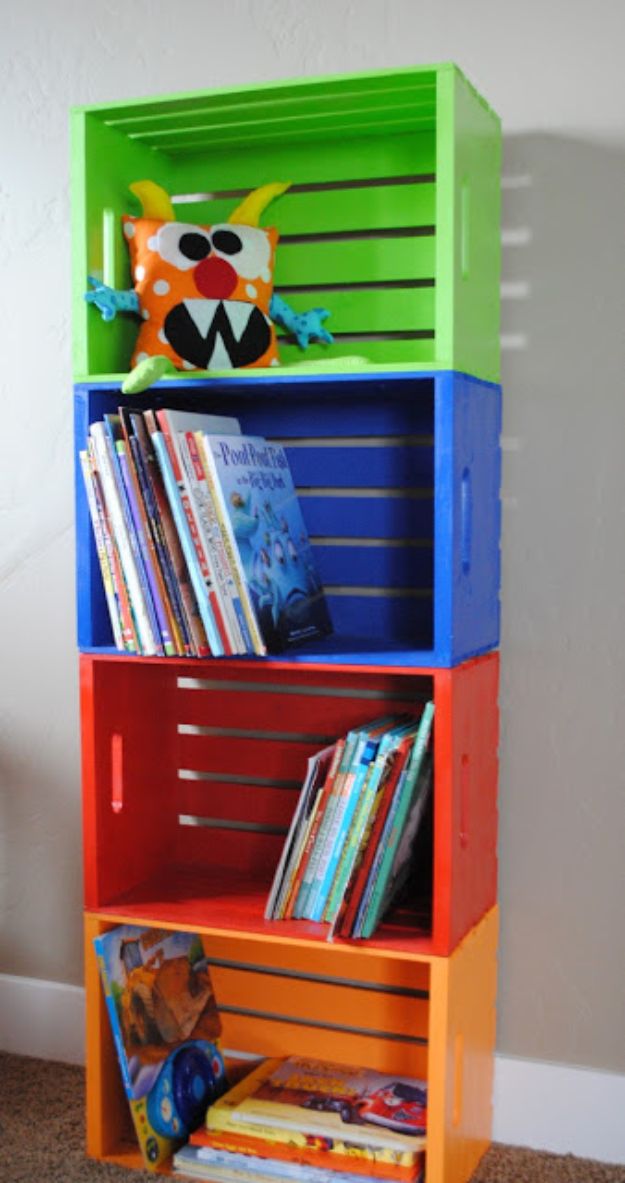 18. Industrial Piping Shelves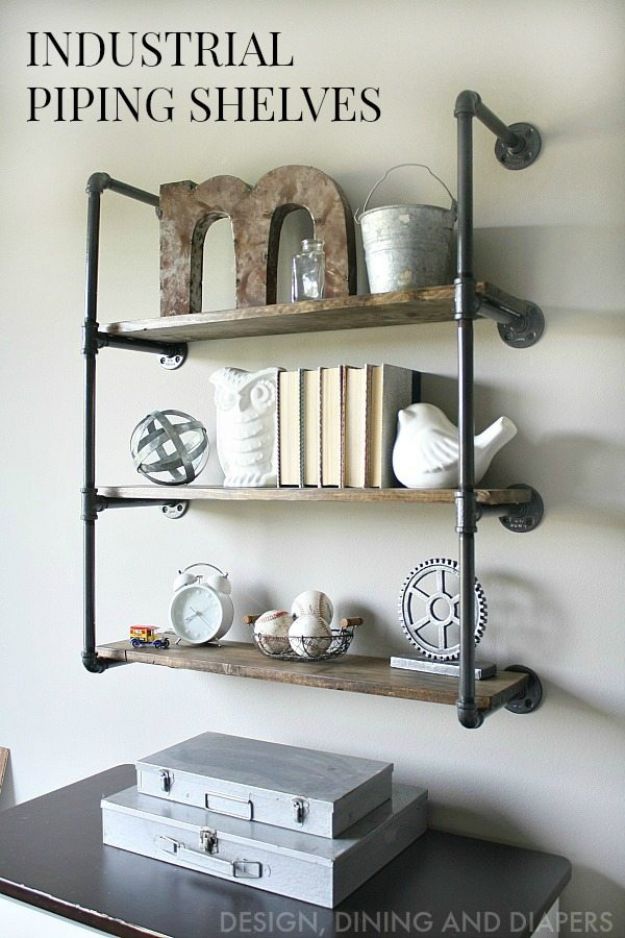 19. DIY Basic Bookshelf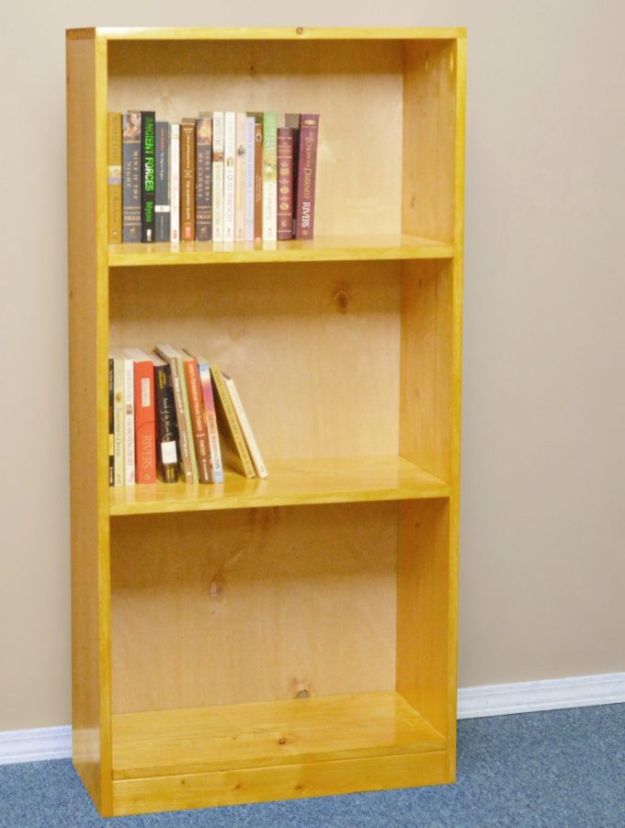 20. Floor to Ceiling DIY Bookshelf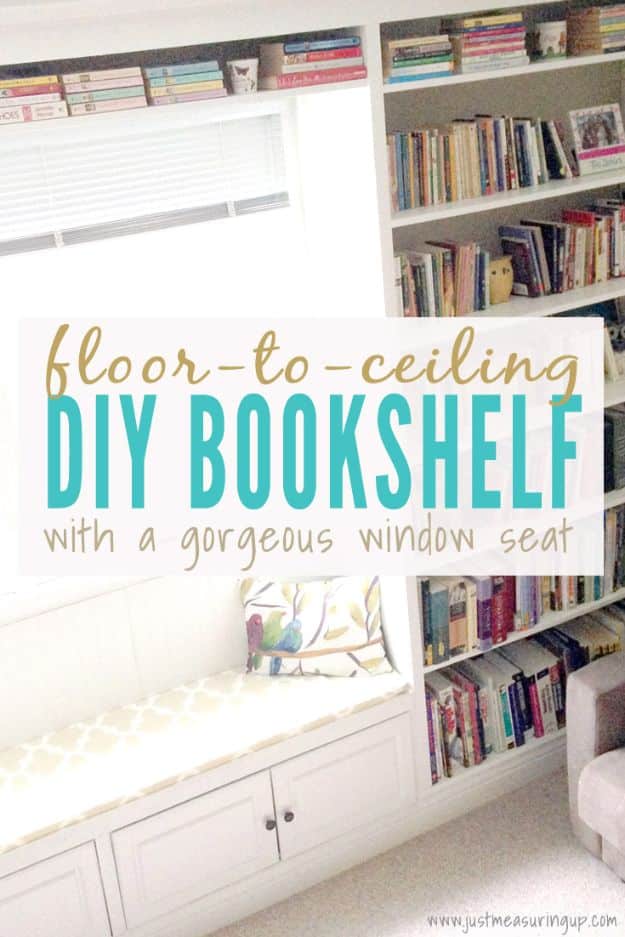 21. Easy DIY Bookshelf Ledges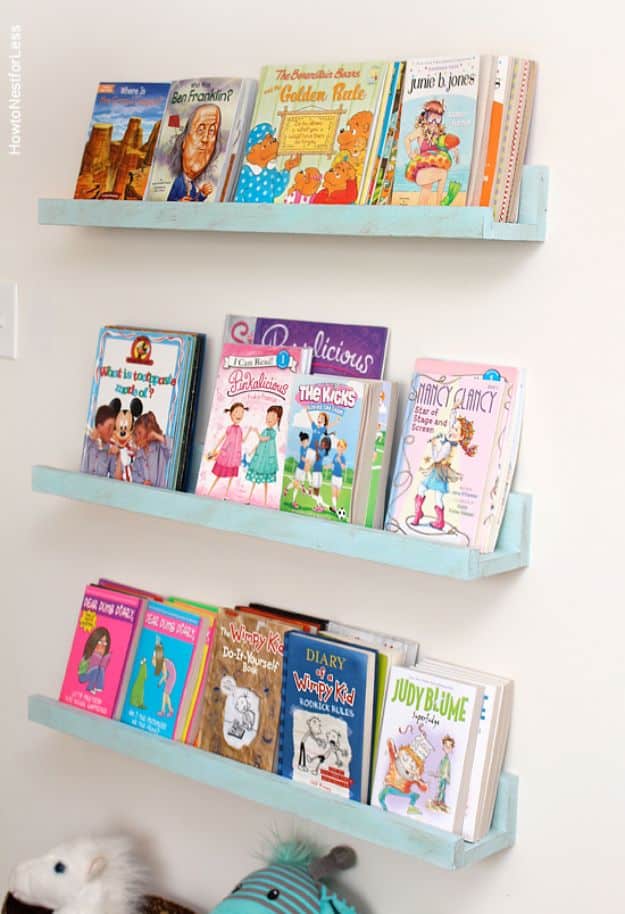 22. Crates and Reclaimed Pallet Bookshelf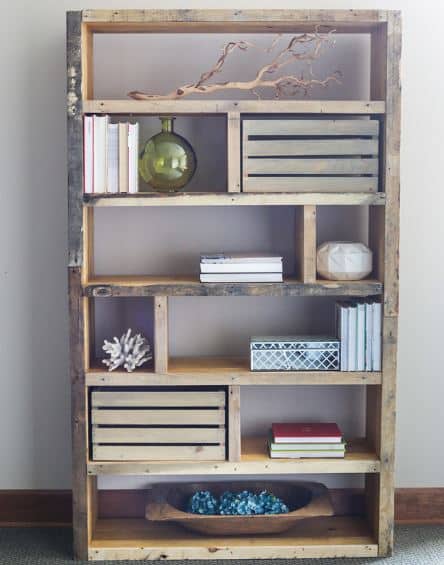 23. Plumber Bookshelves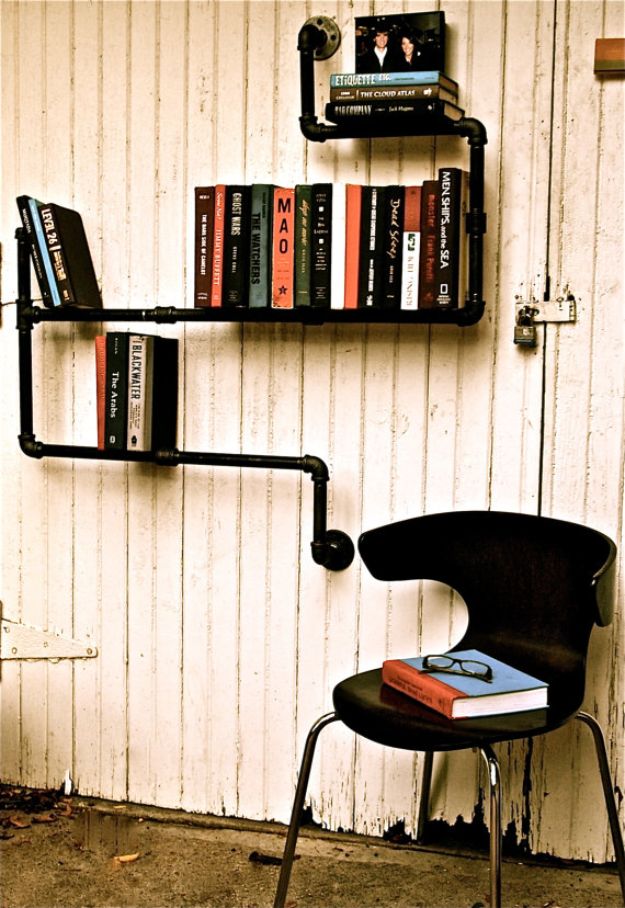 24. DIY Industrial Cart Bookcase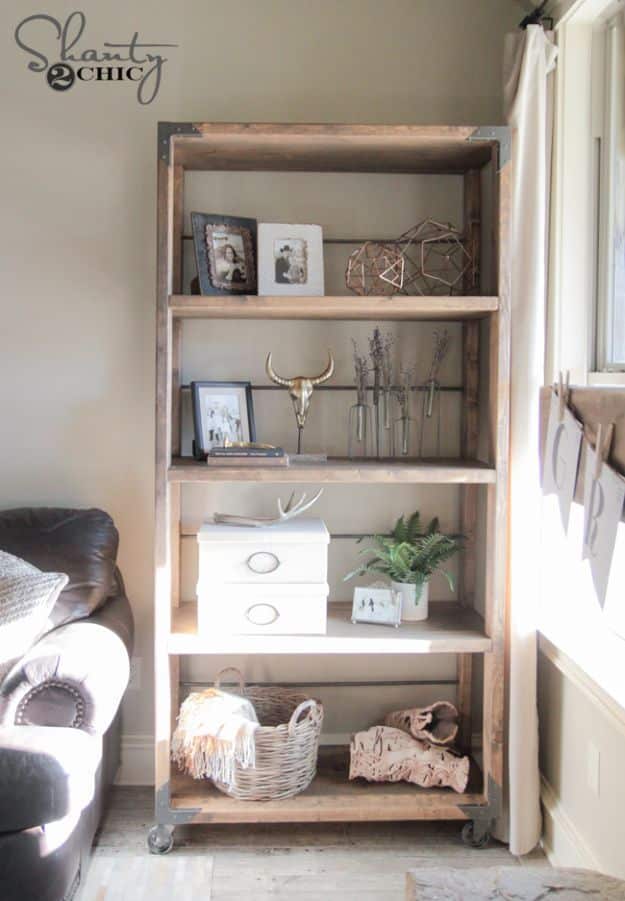 25. Wood and Brick Stackable Shelf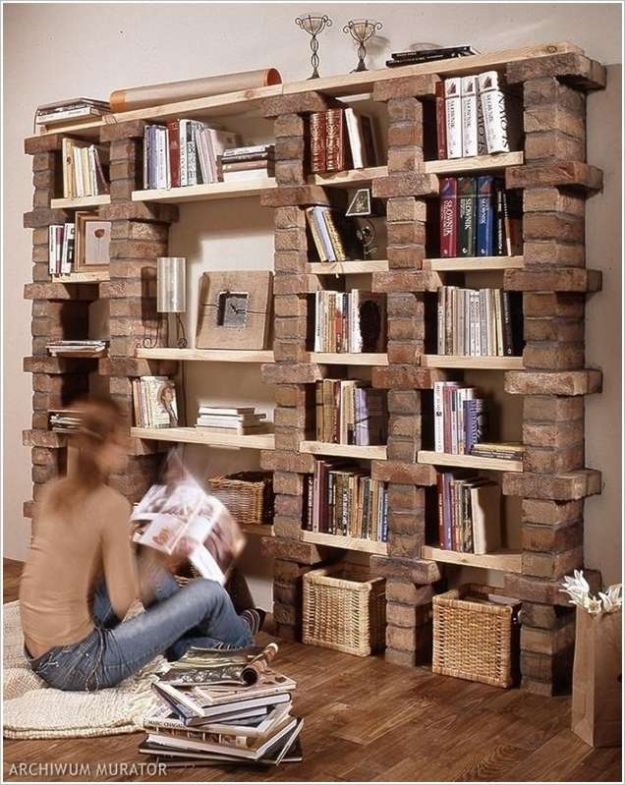 26. Cheap Bookshelf Makeover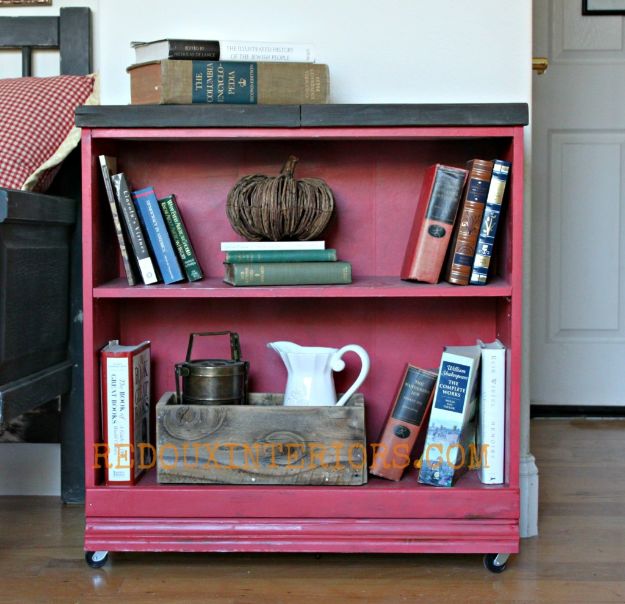 27. Make A Simple Bookshelf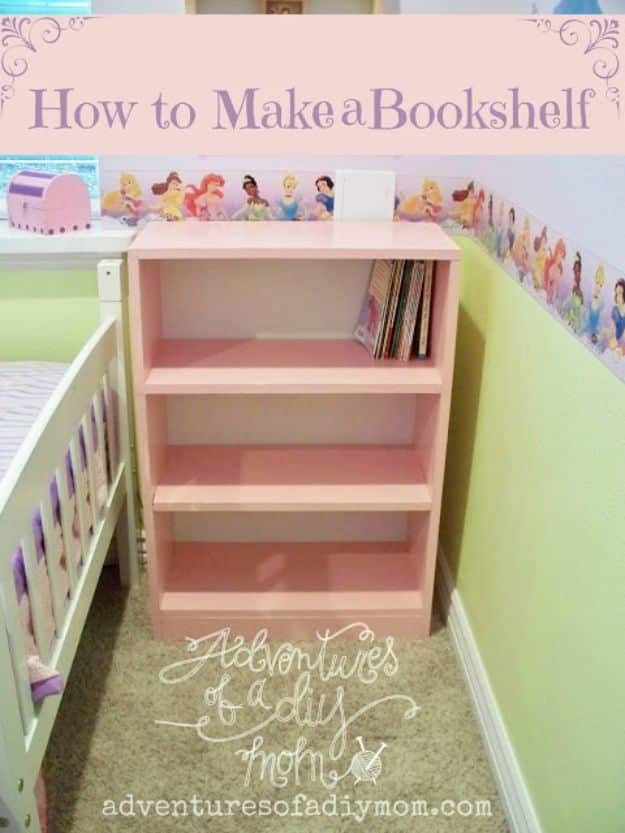 28. Industrial Rustic Bookshelf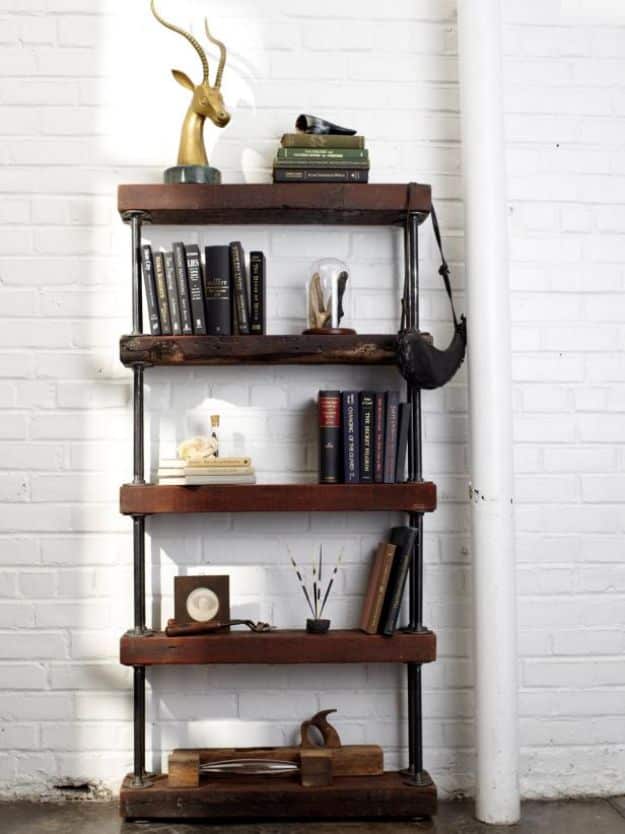 29. DIY Modern Rustic Bookshelf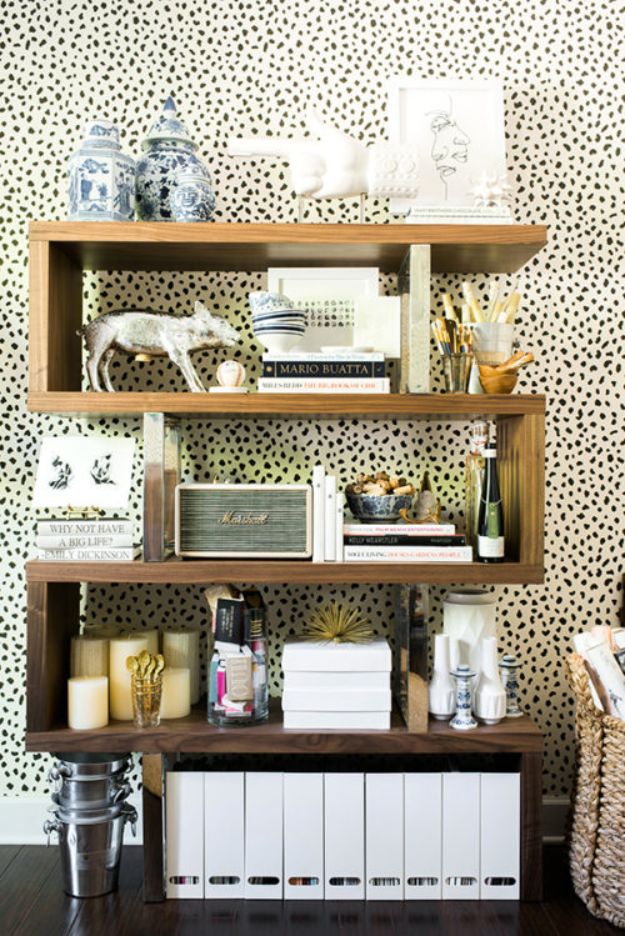 30. Make A Bookshelf For $60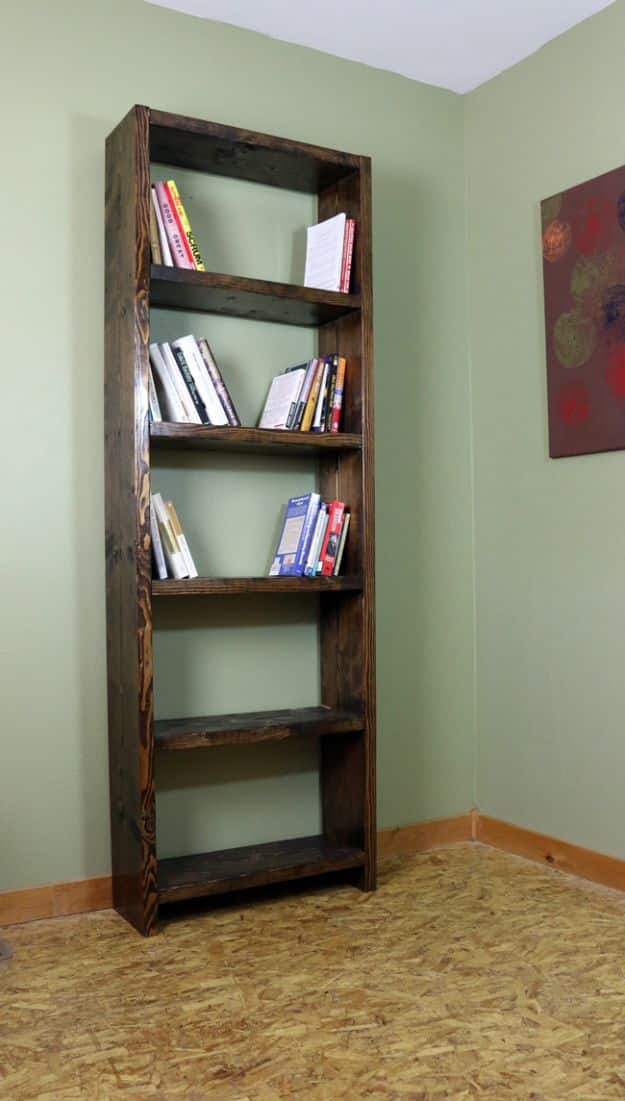 31. Update a Bookcase with the Super Finish Max Paint Sprayer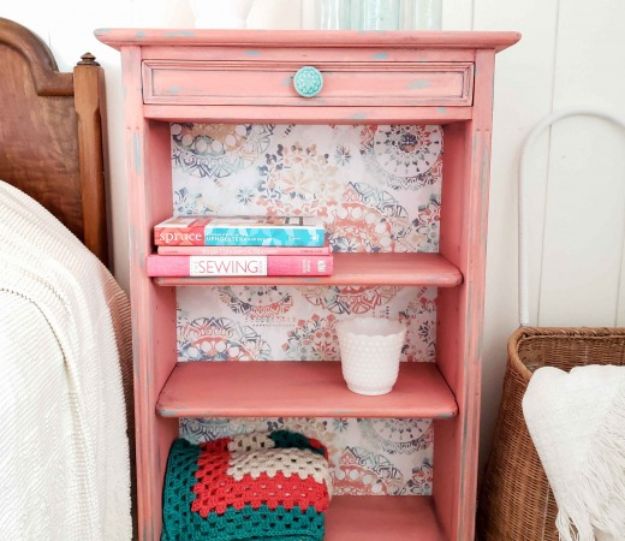 32. DIY Office Bookcase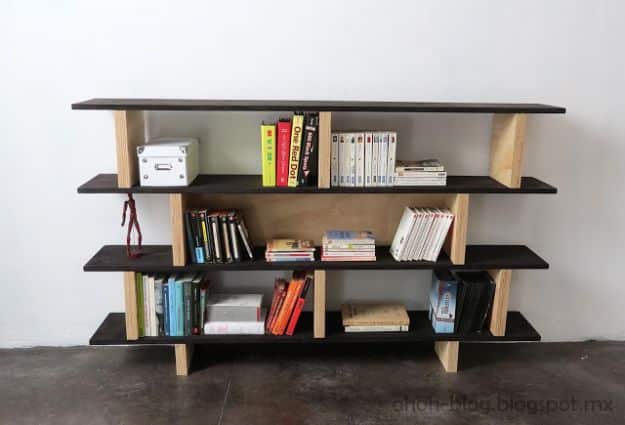 33. Rolling DIY Bookshelf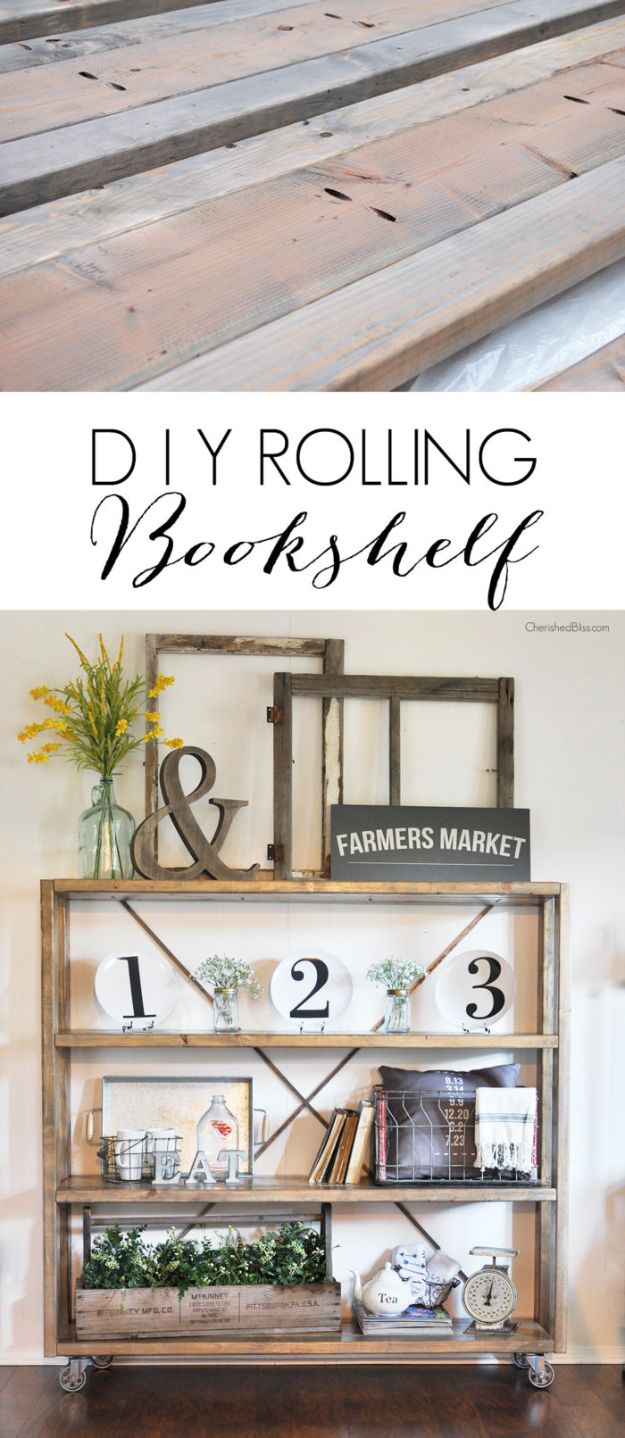 34. Super Easy Bookshelf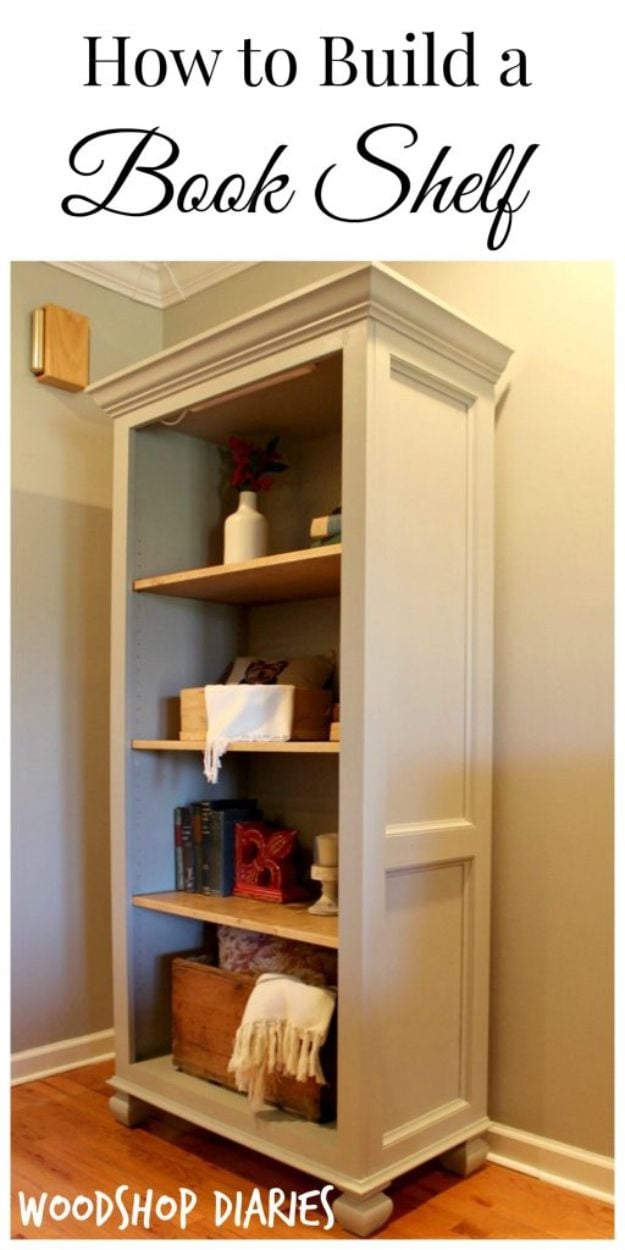 35. Pallet Bookshelf Makeover