Looking for some cool DIY ideas for bricks? Perhaps you have some leftover bricks from a home improvement project, perhaps you just love the idea of making something with bricks but are not quite up for building something like a house just yet 😉 Leftover pavers or bricks make some of my favorite DIY ideas lately, and if you see these 34 crafty brick projects, you just might agree. From DIY home decor to ideas for the backyard, these clever crafts are fun to make, cheap and just simply awesome. Follow the step by step tutorials to learn how.
DIY Ideas With Bricks
1. DIY Upcycled Brick Doorstop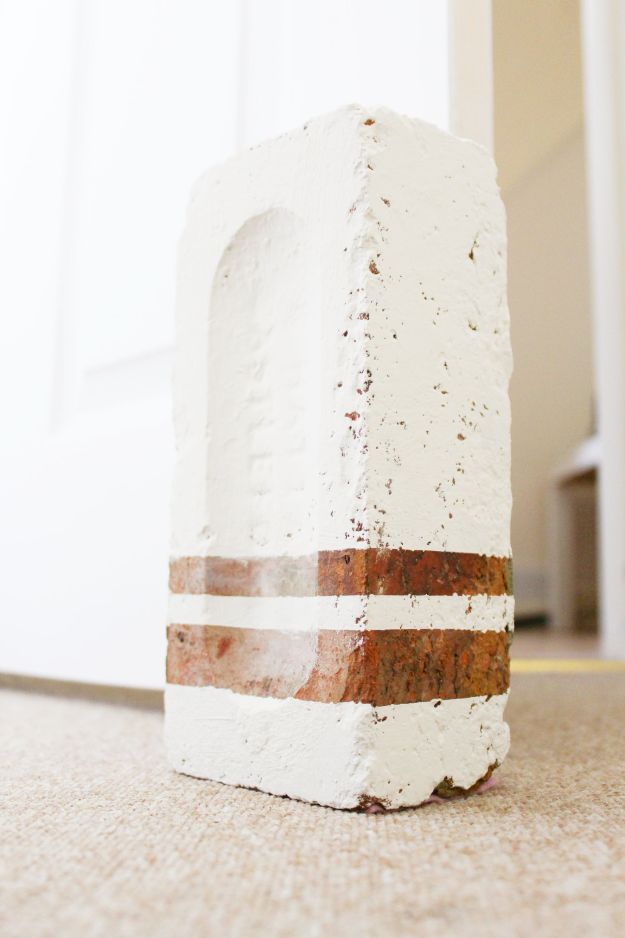 Bricks are materials that are usually used to actually build stuff like houses, walls and what not, but did you know that they also make a great crafting material, especially for beginners. There are many crafts that you can add to your home decor just by painting over a brick. Not only are they decorative but they can be functional too like this DIY Upcycled Brick Doorstop from Albert and Me.
2. Make Your Own Brick Library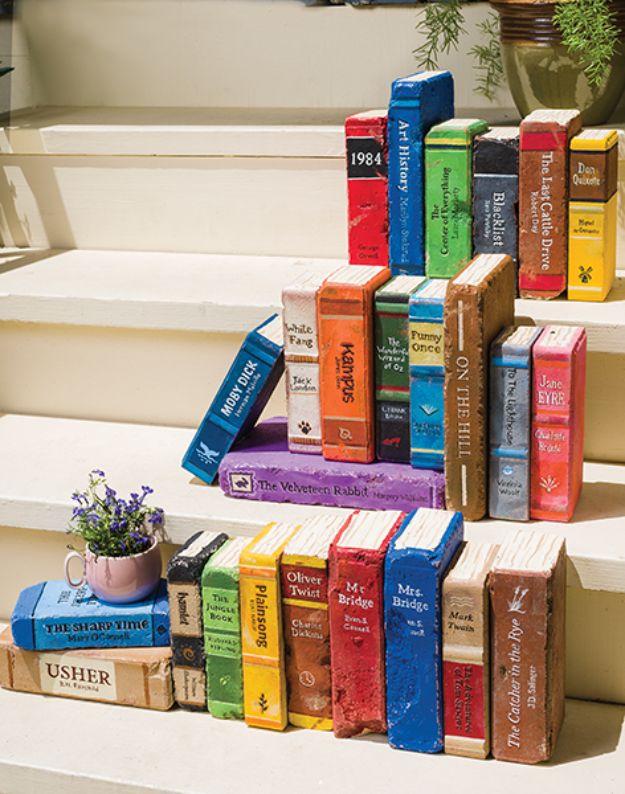 Bricks can be a hassle to get rid of if you've ever had any left over from a big project. Instead of hauling them, you can instead make your own brick library. I am booklover myself and this idea from KU Alumni really got me giddy with excitement. Now, I can recreate my favorite childhood stories, plan a themed collection for a boy or a girl, or decorate a windowsill near my favorite reading nook.
3. Paint Bricks to Look Like Books

Exercise your artsy side and turn plain bricks into your favorite books and novels. You can even get the kids involved in this project. Display your books along a path in your yard or position them in the garden amongst your vegetables or flowers.
4. Colorful Yard Art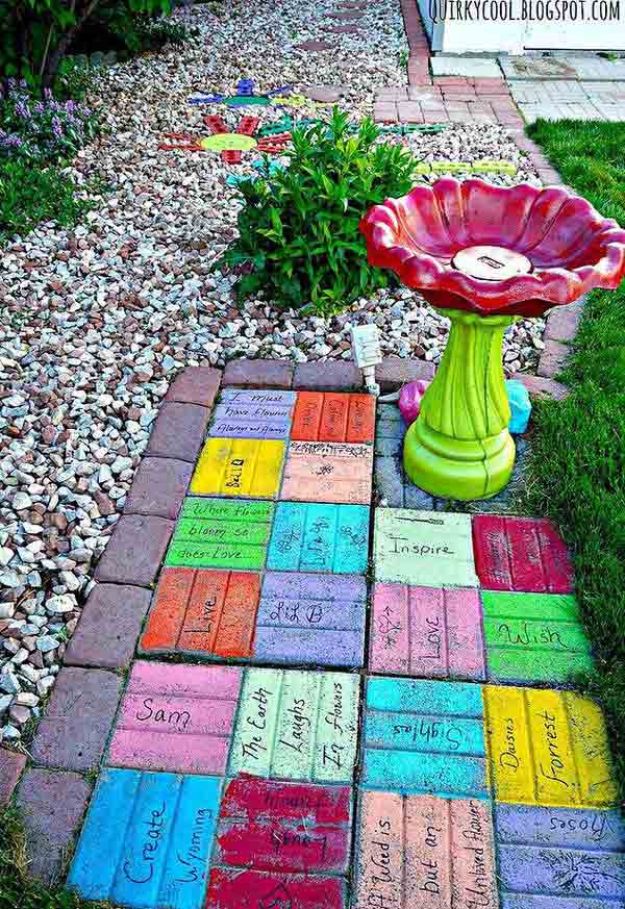 Get everyone in on the fun with DIY yard art–you just need your bricks, lots of colorful paint, and a great imagination. Jump to make a colorful yard art – build a brick path! Those leftover bricks are perfect for creating a lovely informal walkway or path to your door.
5. DIY Fence With Old Bricks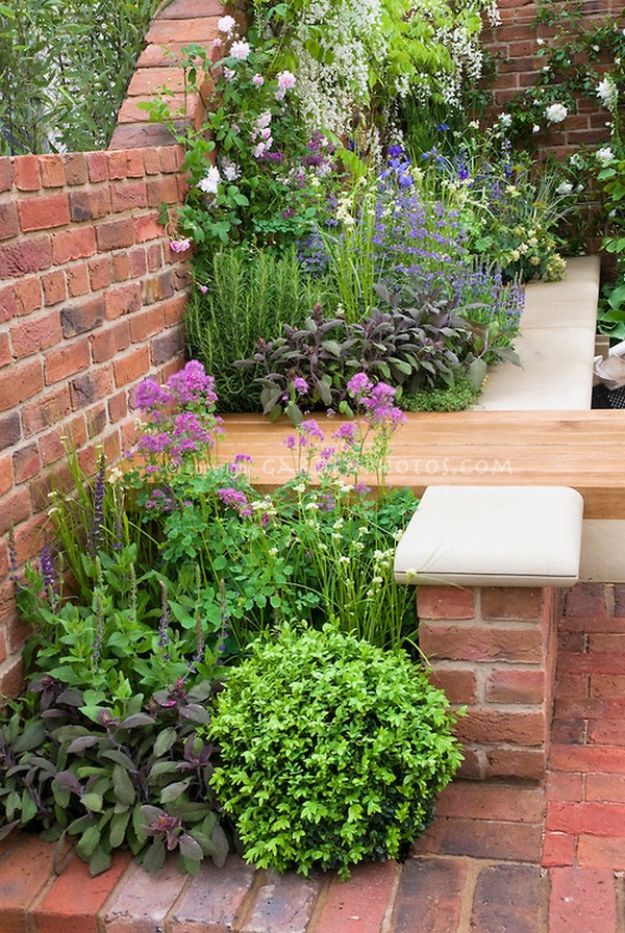 There are a several ways to reuse old bricks. Don't let a dilapidated old fence let down the front of your house and let the magic of repurposing bricks commence. You can add on to an existing brick wall or build a standalone DIY Fence With Old Bricks. Full tutorial can be found from Sokszinuvidek.
6. Recycled Brick Pen Holder For Desk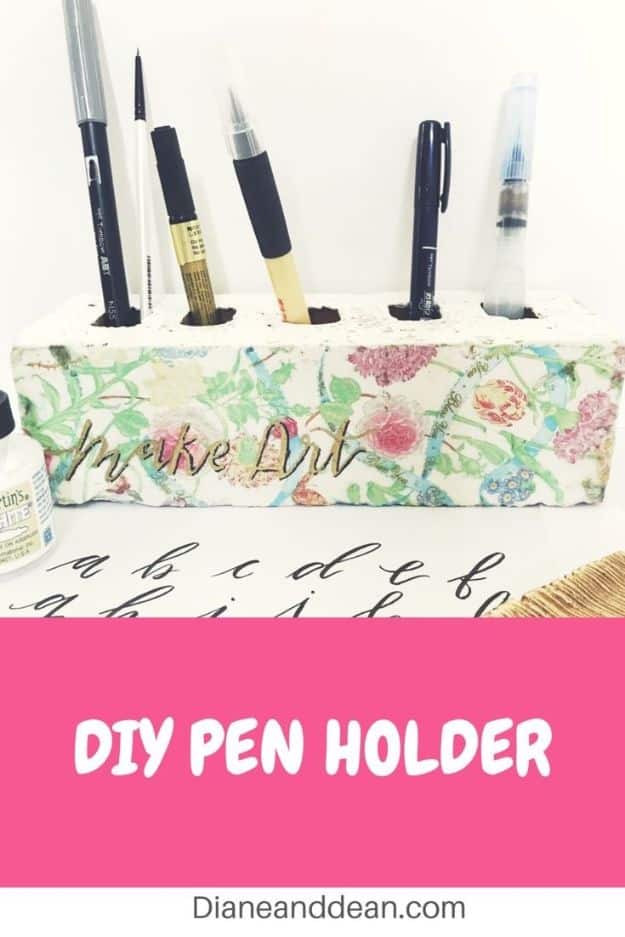 Have fun with this super easy craft and feel good that you have recycled something old into something new for you! See how to recycle a brick into something practical that everyone can use. Whether you are a writer, an artist or a student, you can make your very own with this step-by-step DIY project tutorial from Diane and Dean.
7. Brick Herb Markers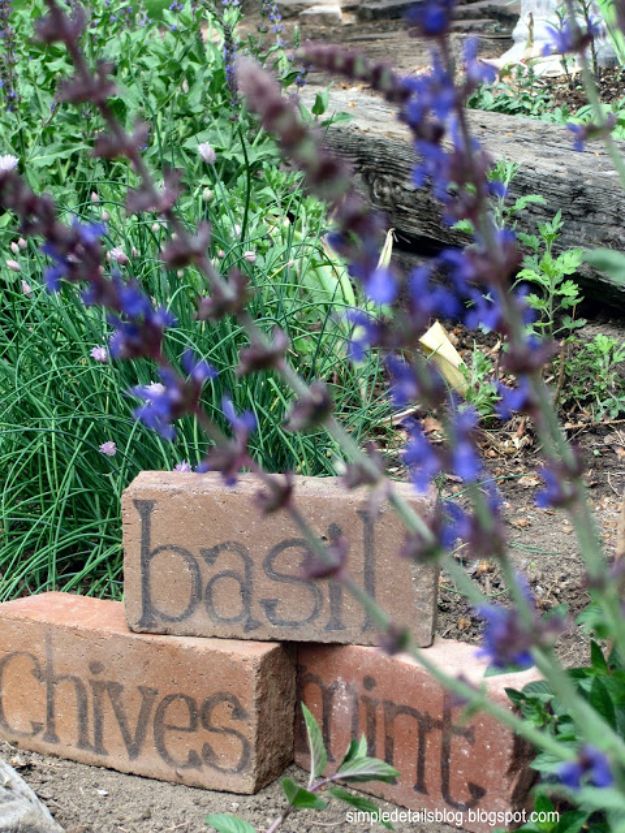 Garden markers can be just as beautiful as the flowers, herbs and vegetables growing in your garden. I usually use Garden Markers to help me to know what plants are what but these brick garden markers make an awesome addition to the overall look of your little patch of greenery. What a cute addition to a garden and would be great spread out also to identify veggies or other plants.
8. Brick Birdbath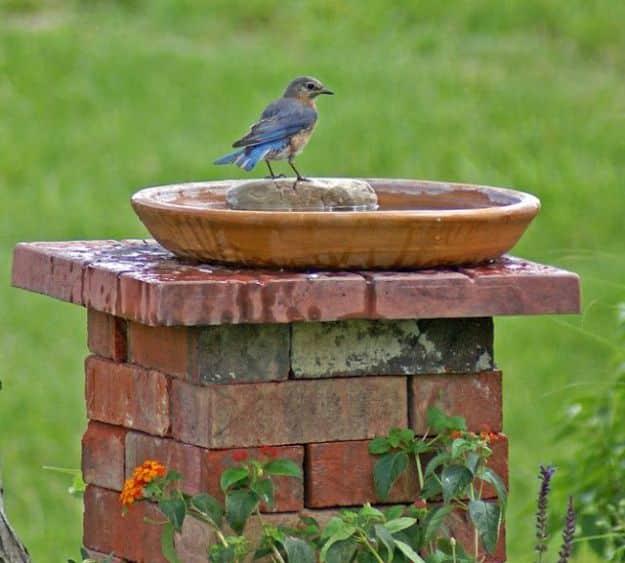 I love this bird bath. Our house backs up to woods and I've been looking for something more natural. Adding the rocks to the saucer birdbath is such a great idea. It makes sense, since we see them splashing in puddles so often. To create your own, follow along with the easy step-by-step instructions from Robin'e Nesting Place.
9. Brick Waterfall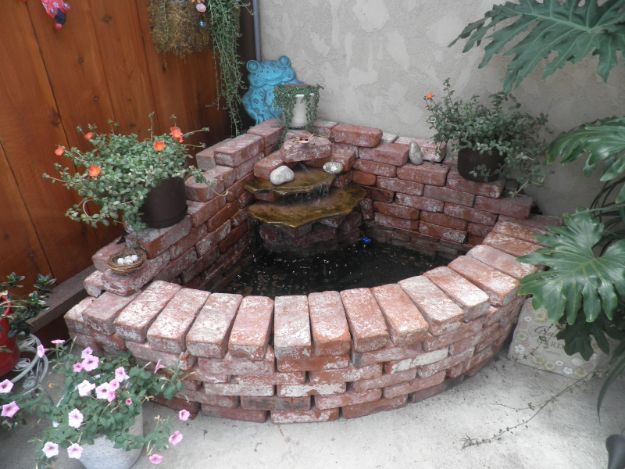 Water is a power that helps to relax. That's why any waterfall would become a perfect addition to your garden or backyard. Get easy, step-by-step instructions for creating a classy brick water feature to add to your landscape from Stringbeadz Design. An attractive, low-maintenance water feature makes any yard more inviting.
10. Raised Garden Bed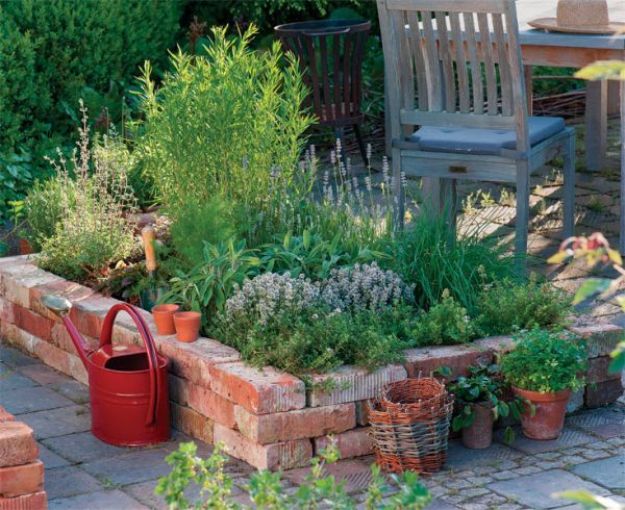 Thinking of building and/or installing raised beds this season? Check out this super-simple raised bed setup for your garden. All you need are bricks, rebar, a mallet, and soil to fill the garden bed. Raised bed gardening means growing plants in soil that's higher than the ground.
11. Build a Fire Pit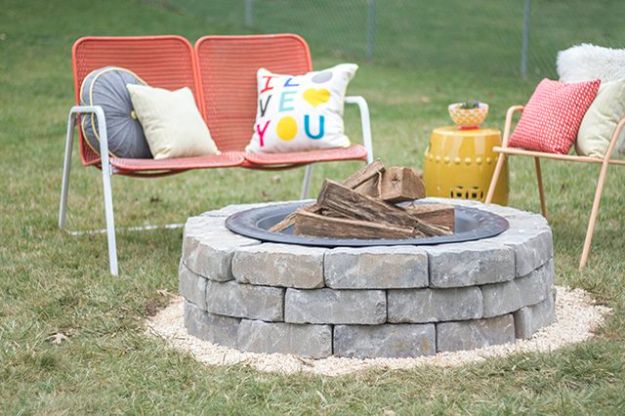 12. Craft a Tea-Light Holder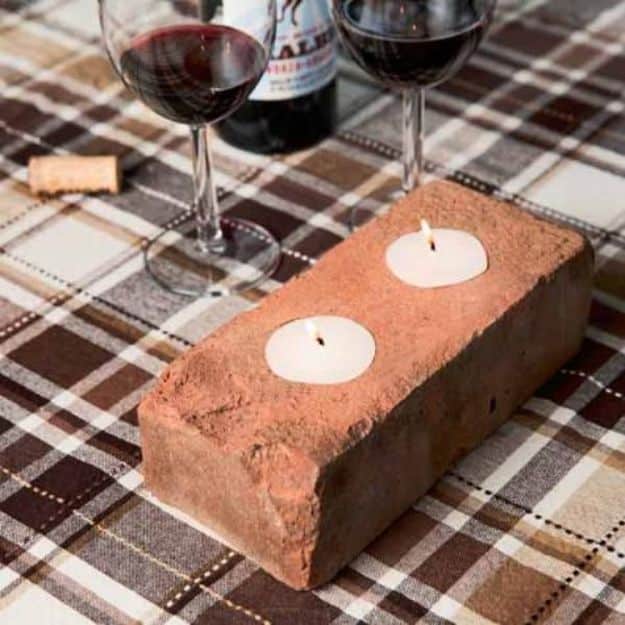 13. Book Painted Bricks DIY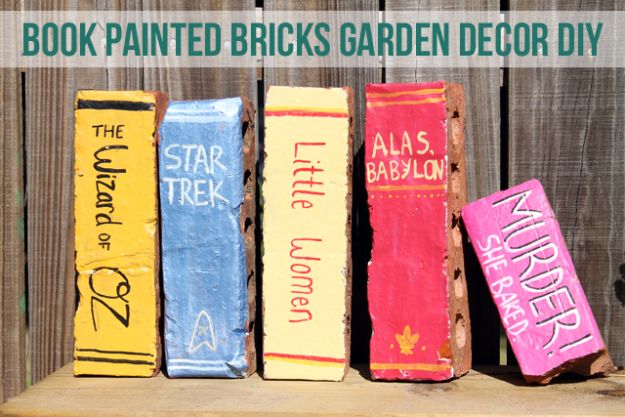 14. Brick Outdoor Bench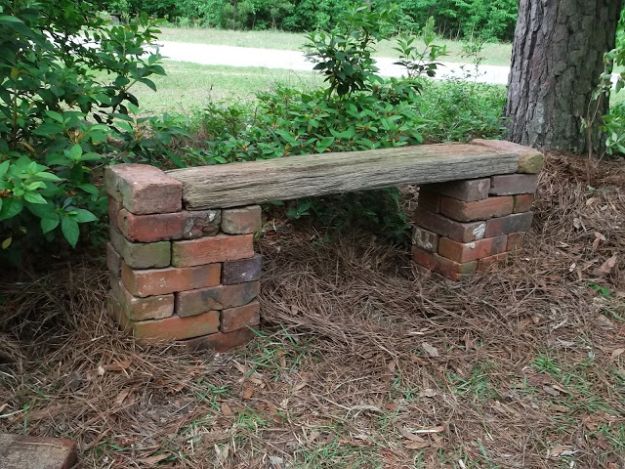 15. DIY Brick Wall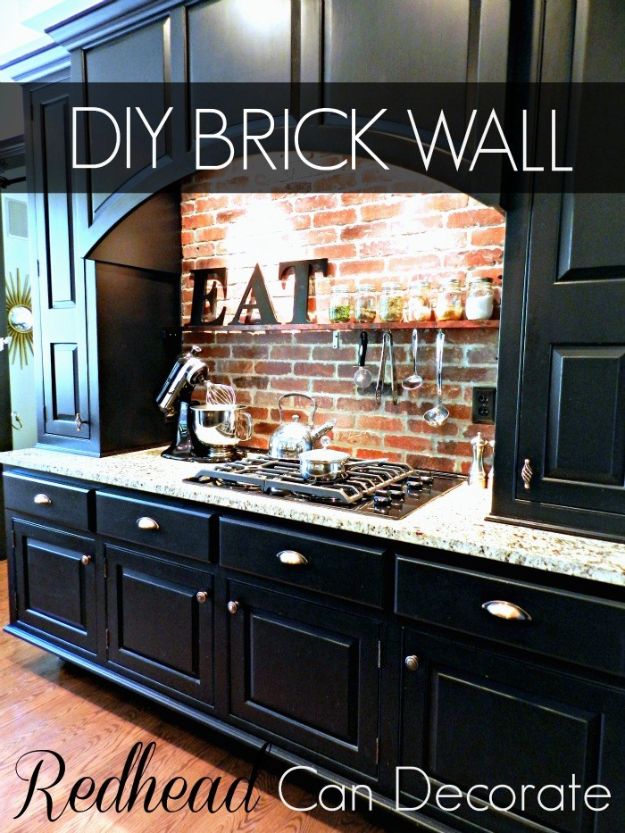 16. Build a Brick Pathway in the Garden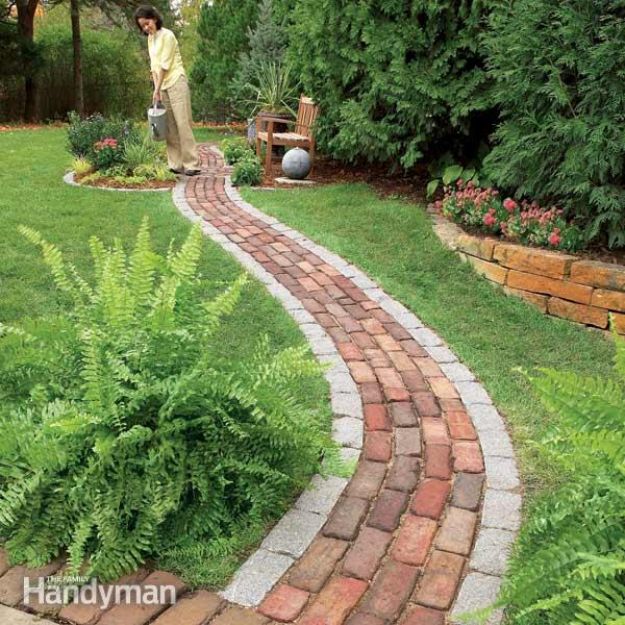 17. DIY Gold Animal Bookends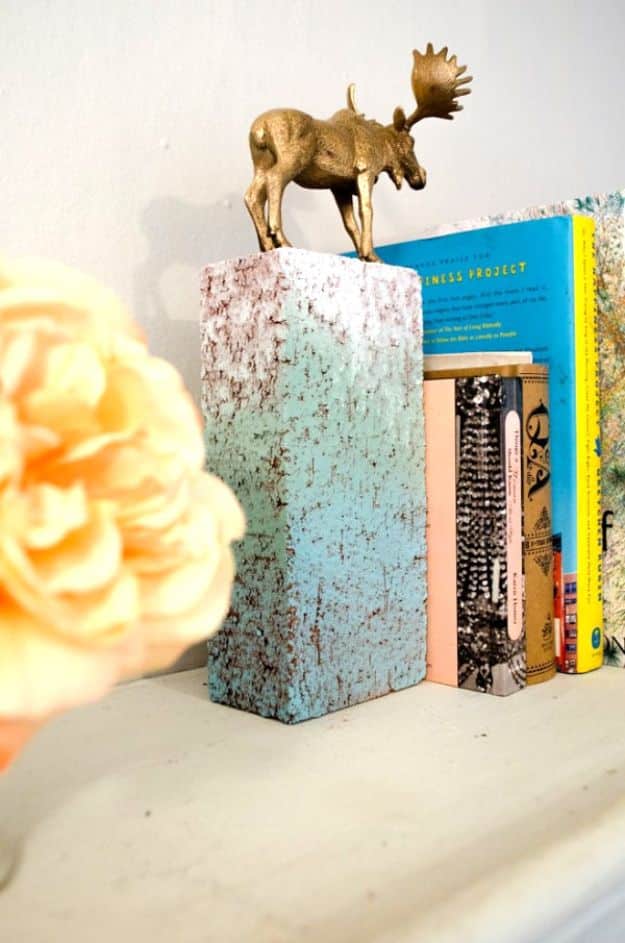 18. Doorstop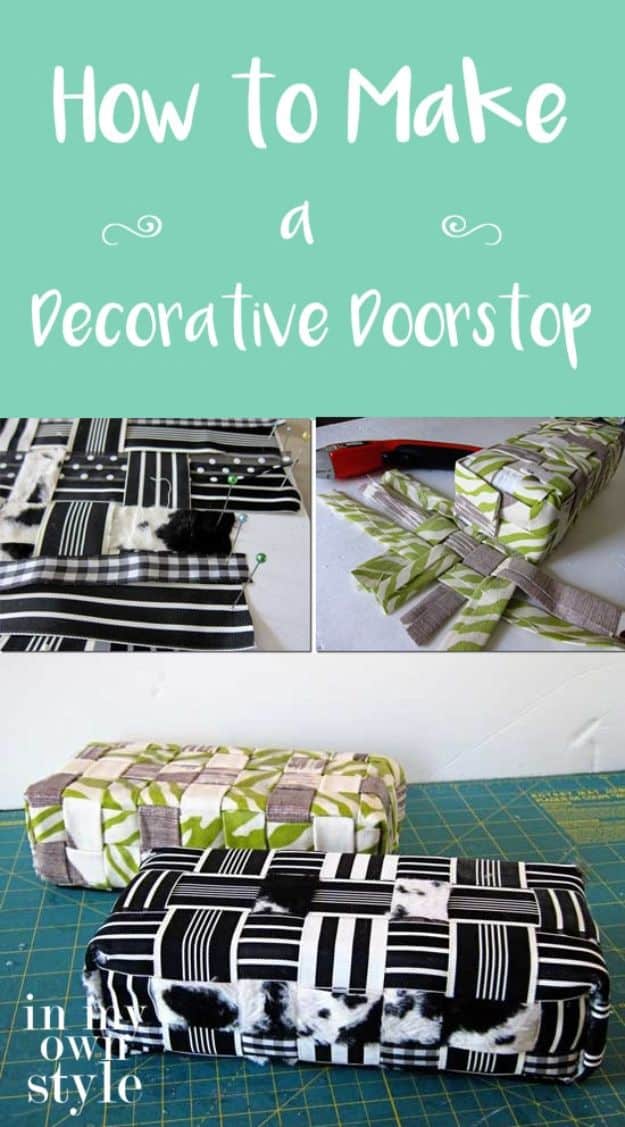 19. Create Tiered Planter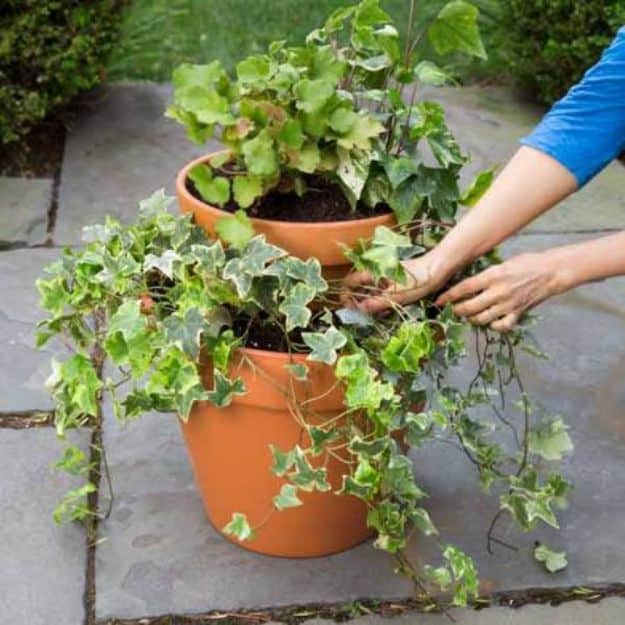 20. Recyled Brick Bug Hotel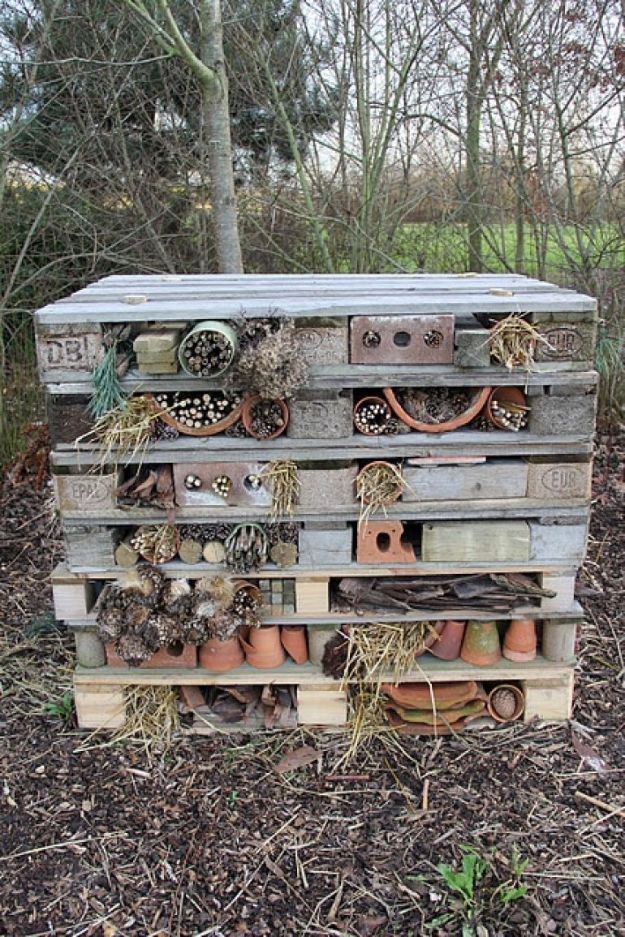 21. Concrete Brick "Book" Bookends DIY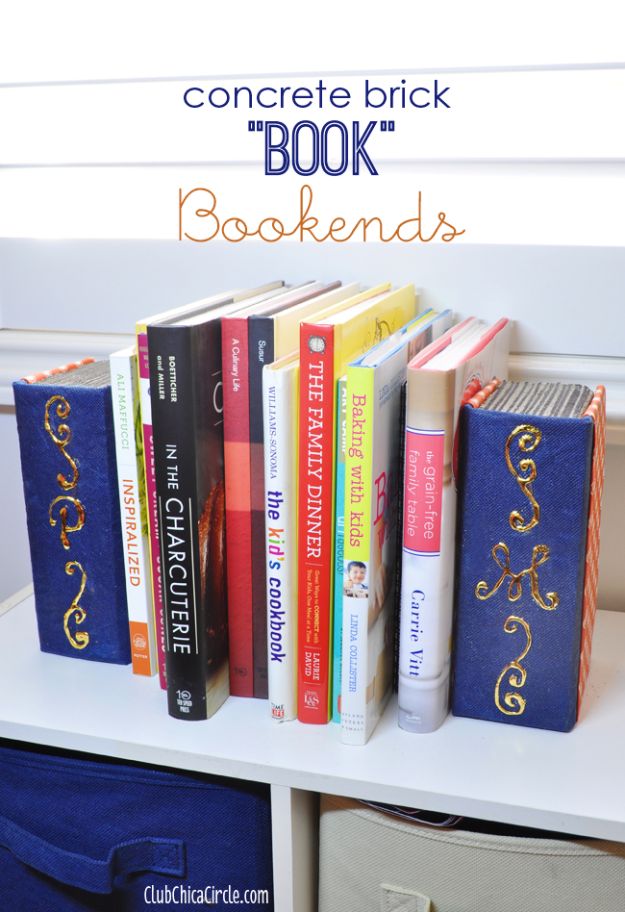 22. Succulent Pot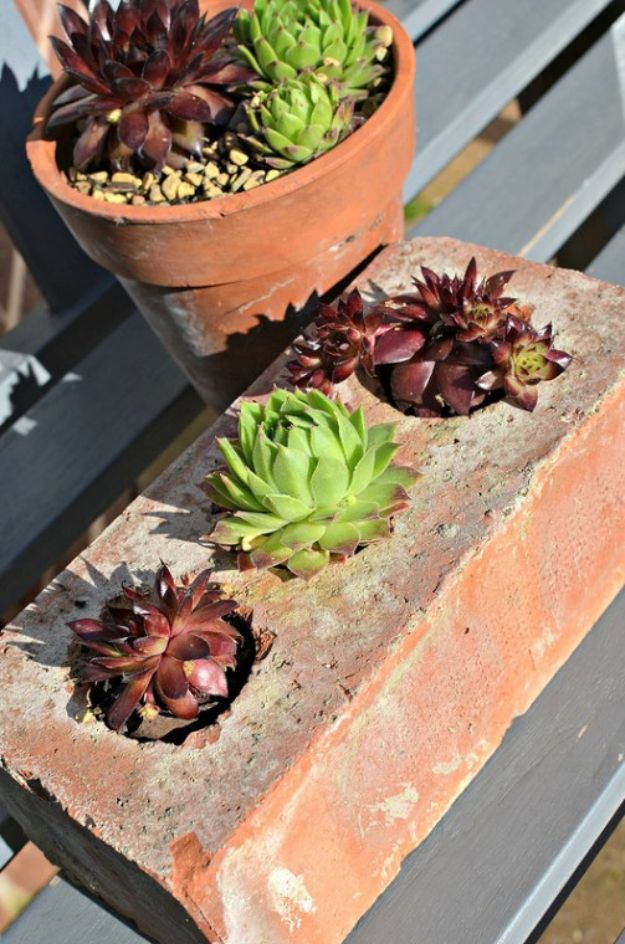 23. DIY Recycled Brick Succulent Wall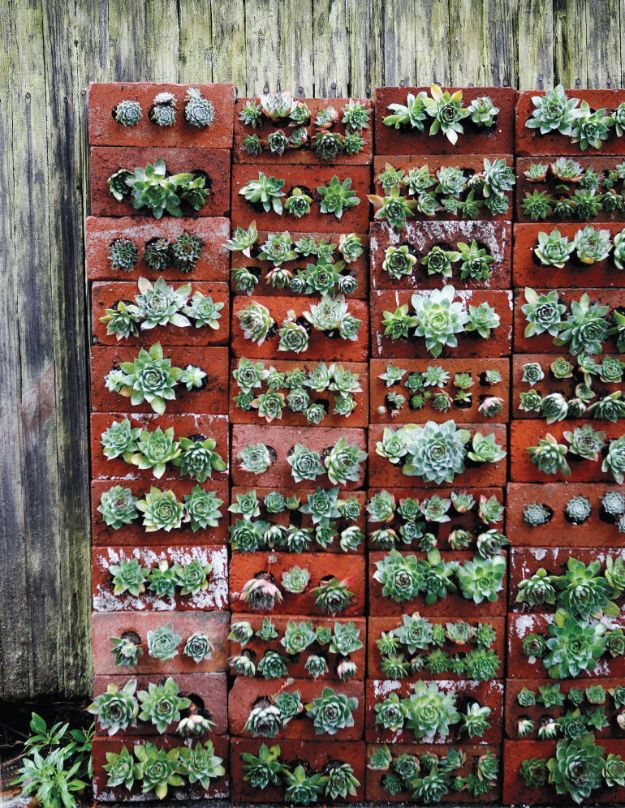 24. Fabric Covered Brick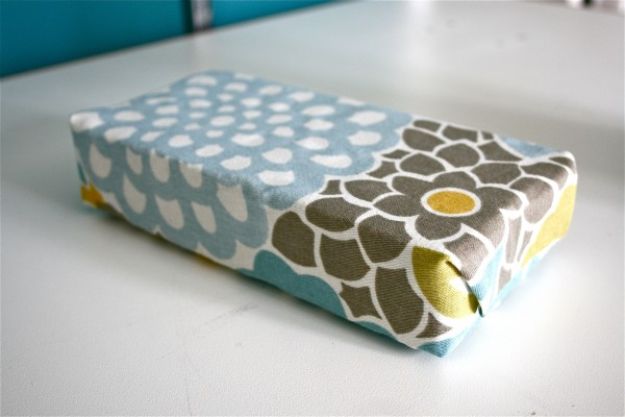 25. Garden Trim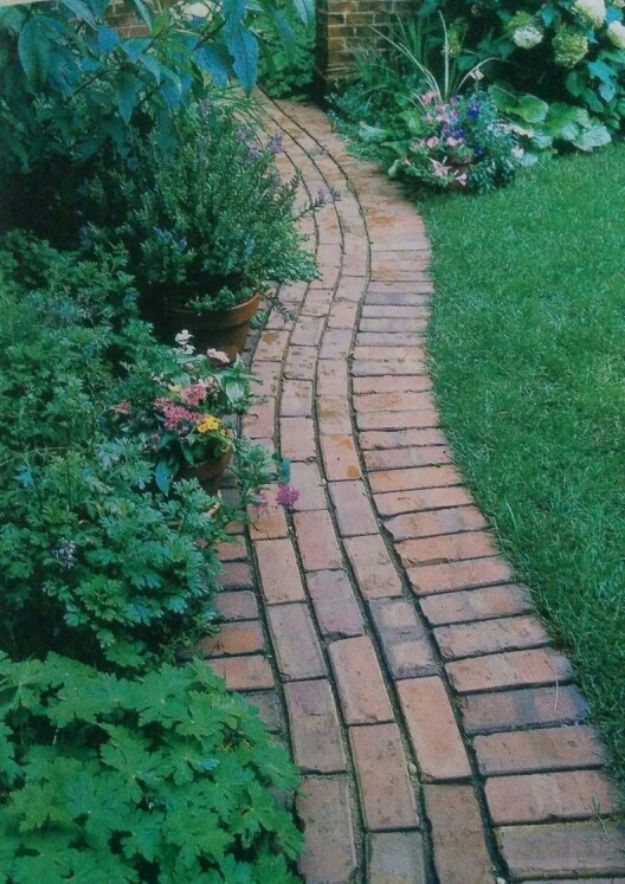 26. Build A Brick Rocket Stove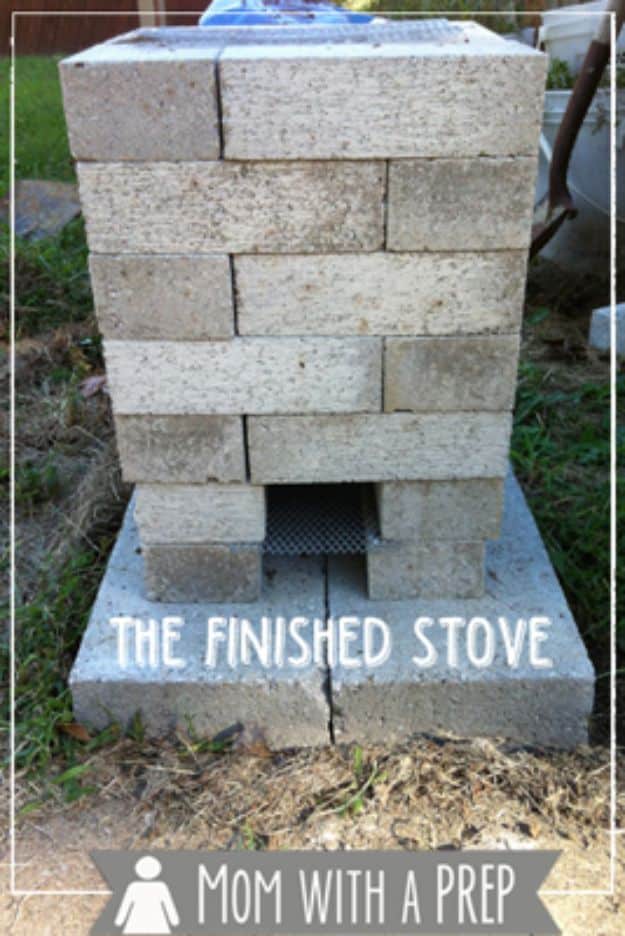 27. Recycled Brick Fairy Cottage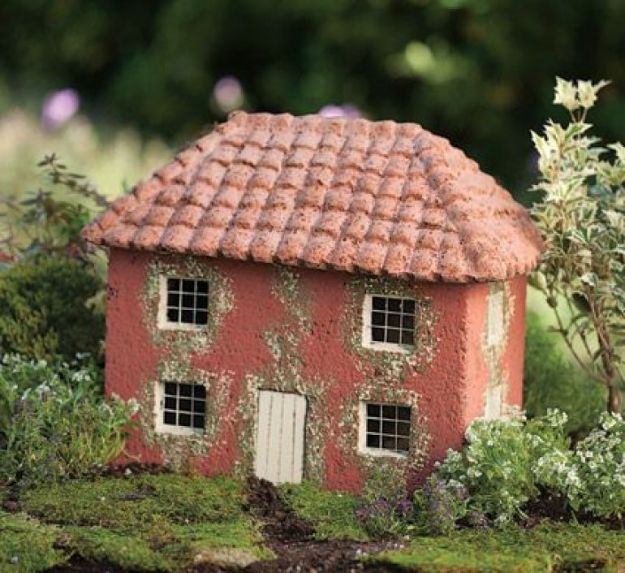 28. Metallic Brick Bookends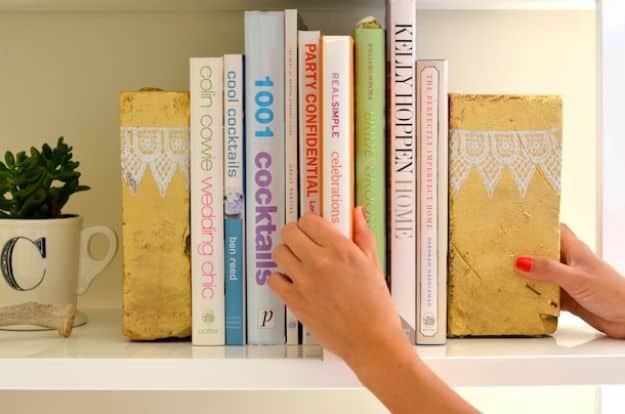 29. Easy Brick Succulent Planters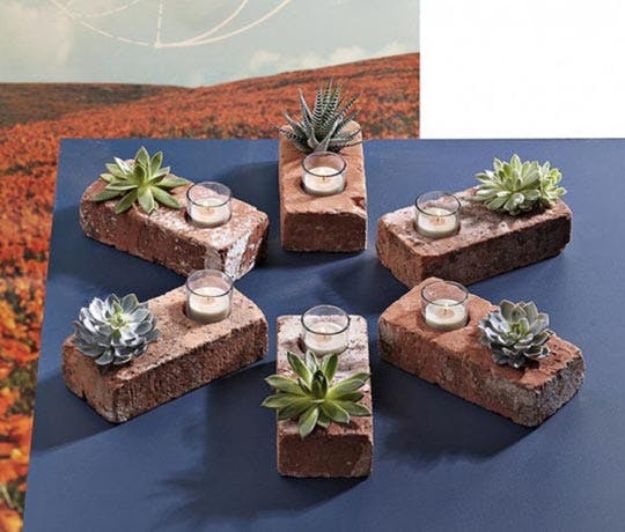 30. Handpainted Garden Markers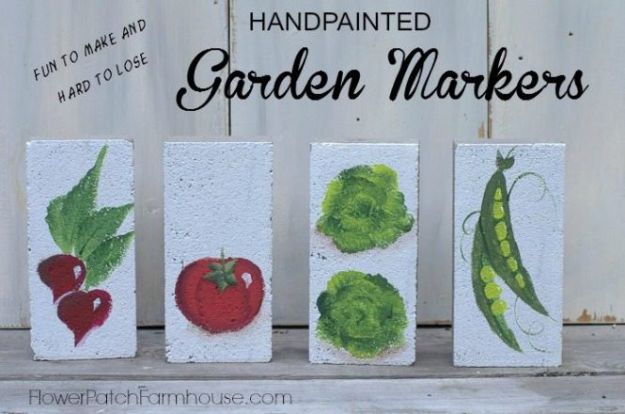 31. DIY House Numbers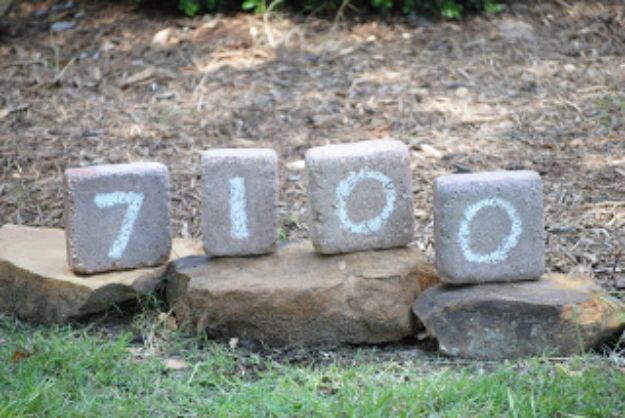 32. Use Brick Borders for Path Edging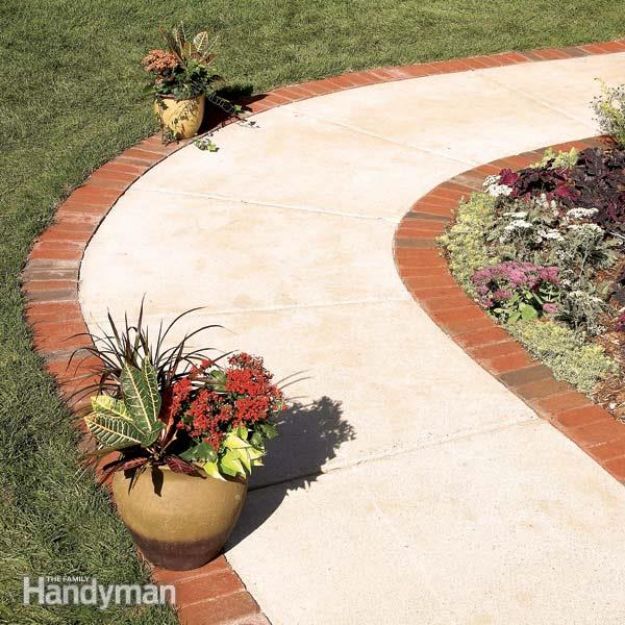 33. Simple Backyard Bench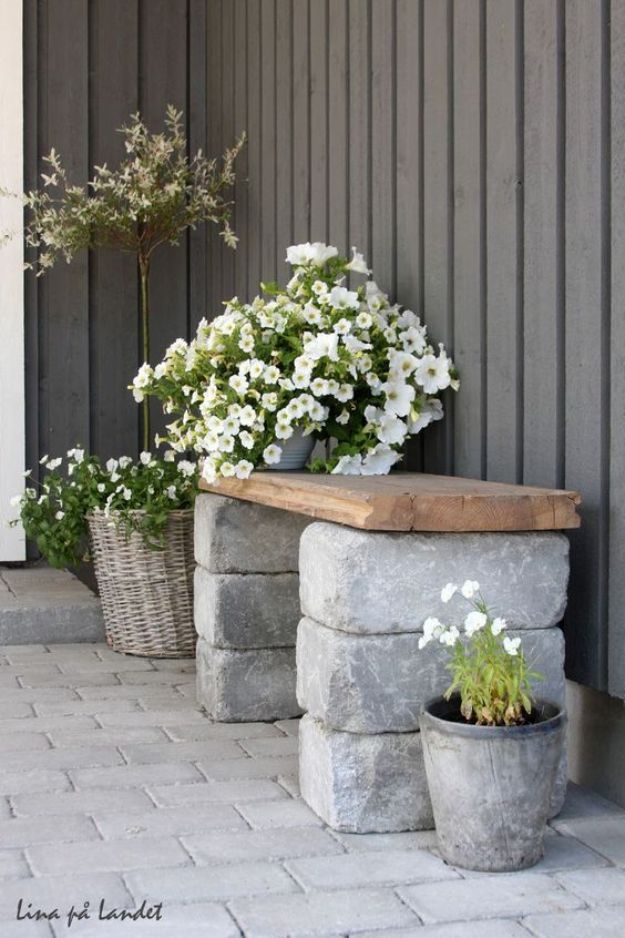 34. DIY Upcycled Brick Planter Box