Do you have bananas lying around your house with no meaning or purpose? Or do you use them but have too many and are at a loss as far as what you can use them for? Well here are 34 awesome DIY ideas that can easily upscale your bandanas into all types of things. From cute and simple bandana bracelets to cute and stunning bandana summer skirts. I have bandanas lying around my house and I nearly threw them out. But thank god I didn't! Now I can make myself adorable, comfy bandana cushions that will look perfect out on my patio this summer. These crafts aren't just fashionable, either. Some are even resourceful like a super cute bandana camera strap, or even an adorable drawstring bag that you can take just anywhere. Enjoy these 34 amazingly creative DIY craft ideas to turn your boring bandanas into daily use items.
DIY Ideas With Bandanas
1. Easy Bandana Bracelets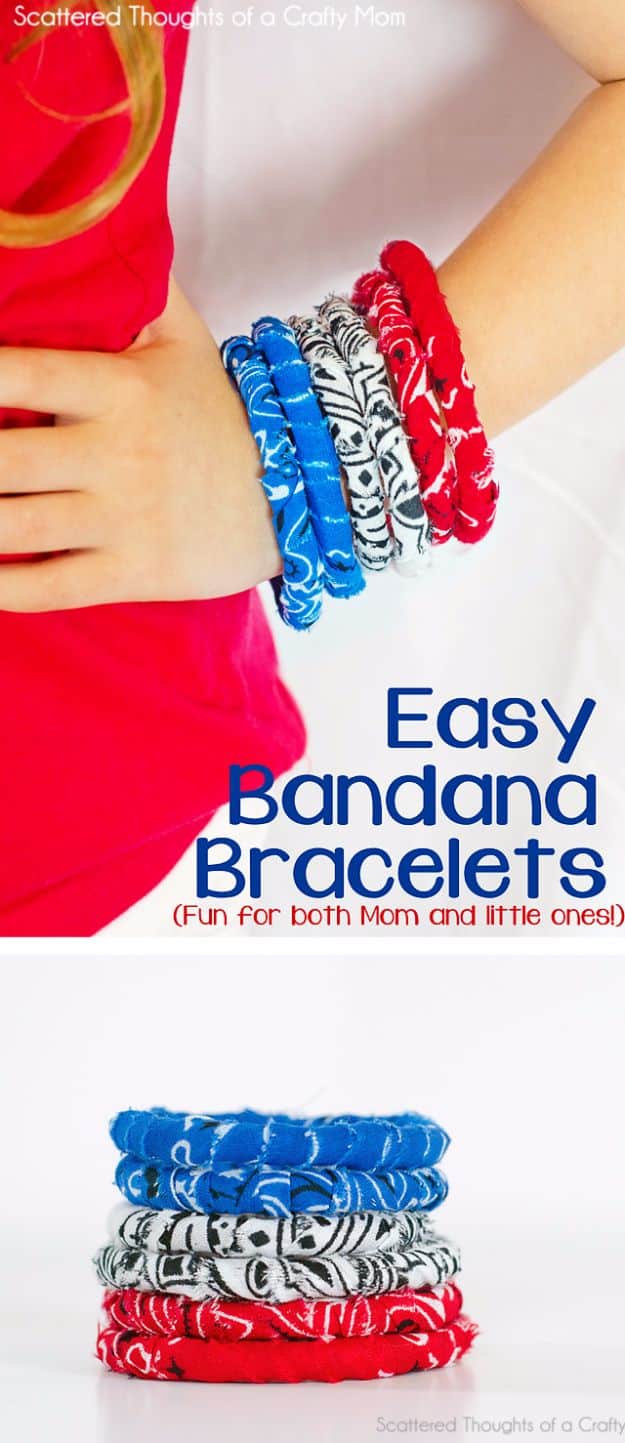 I made these cool and crafty bracelets with my kids and we wore them all summer. They actually look even better when they age a bit in the sun and from all things kids do in summertime. I just wish all things were like that…
31. DIY Bandana Wall Art
This simple craft idea will have you making creatively cool decor in no time. Use bandanas that match your decor or go for a patriotic look, you decide.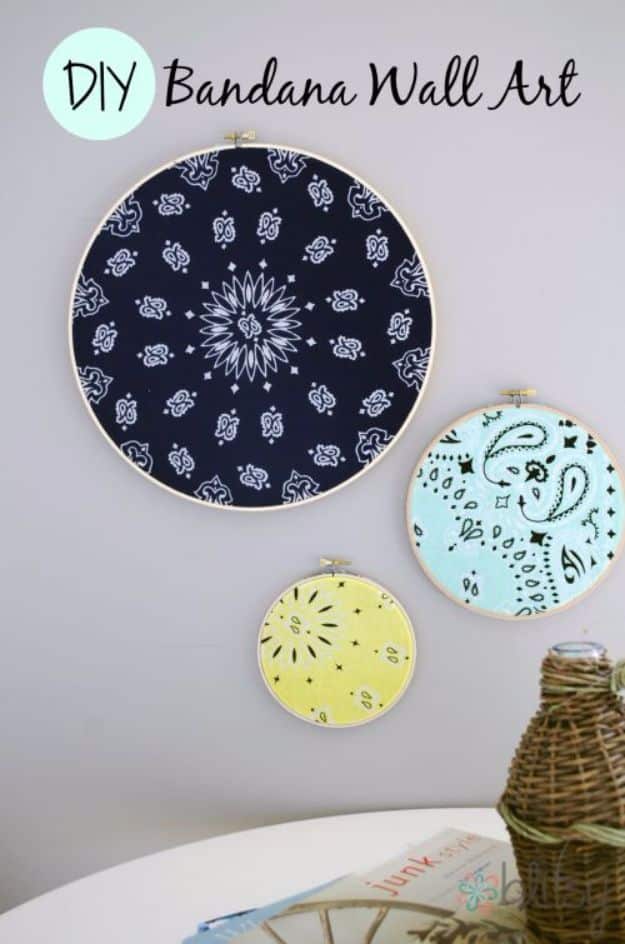 Choose the colors you like and add a pair or trio of framed bandanas to your walls for a few dollars.
2. DIY Dog Bandana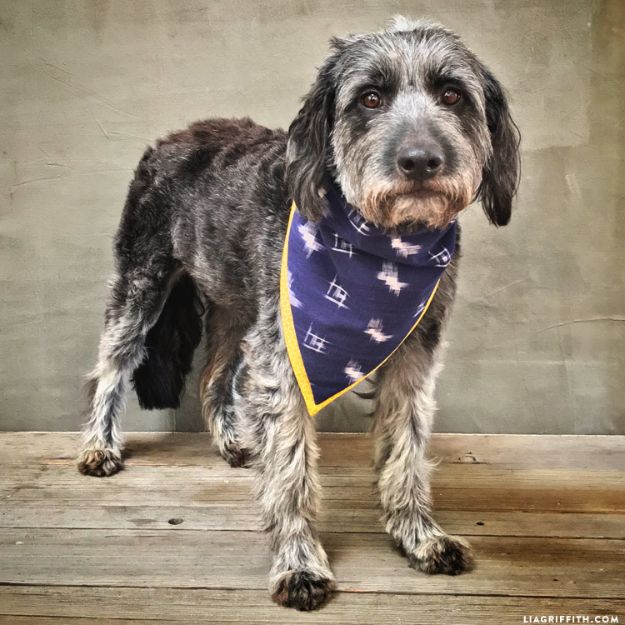 This cute idea is so Instagram worthy, but just plain cute. Dress up the pooch with this fun DIY dog bandana.
3. DIY Bandana Bunting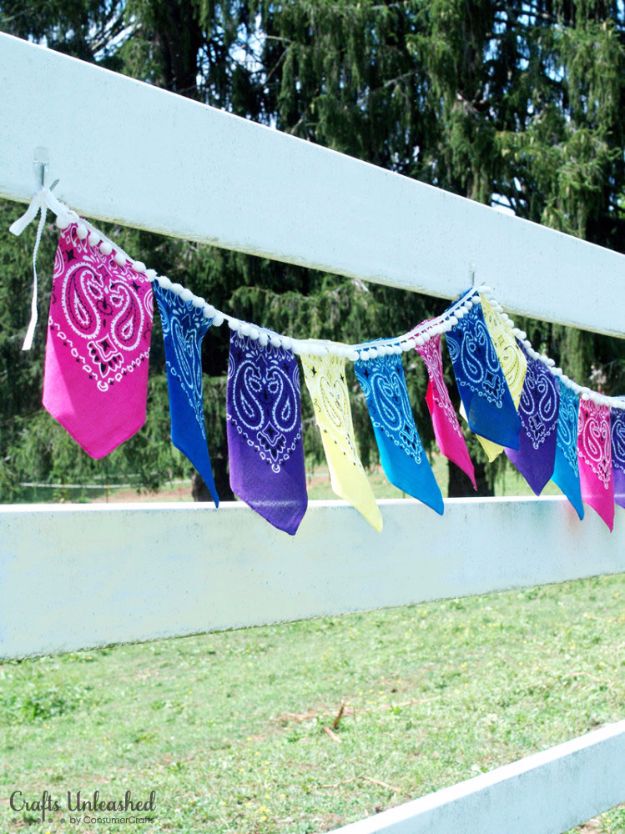 No country wedding or summer party should be complete without this cute DIY bandana bunting. Super festive and colorful, this might be exactly what your decor has been missing when you entertain outdoors or even in.
4. Super Cinchy Bandana Pillow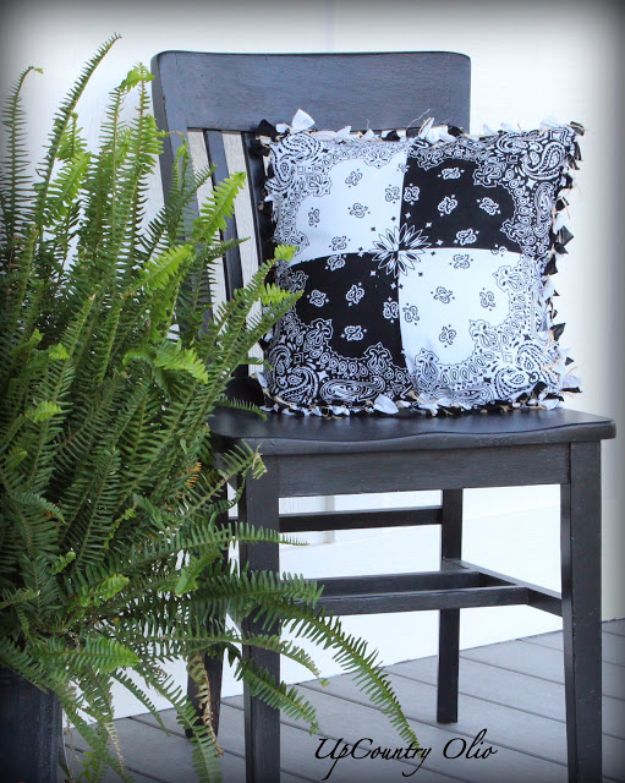 When it comes to creative decor for the home, bandanas are one of my favorite go to crafting items. Bandana pillows like this belong on your porch this summer and then you can bring them indoors to use on the sofa or a chair come fall. Easy to make, perhaps you need a few like I do!
5. DIY Drawstring Bandana Backpack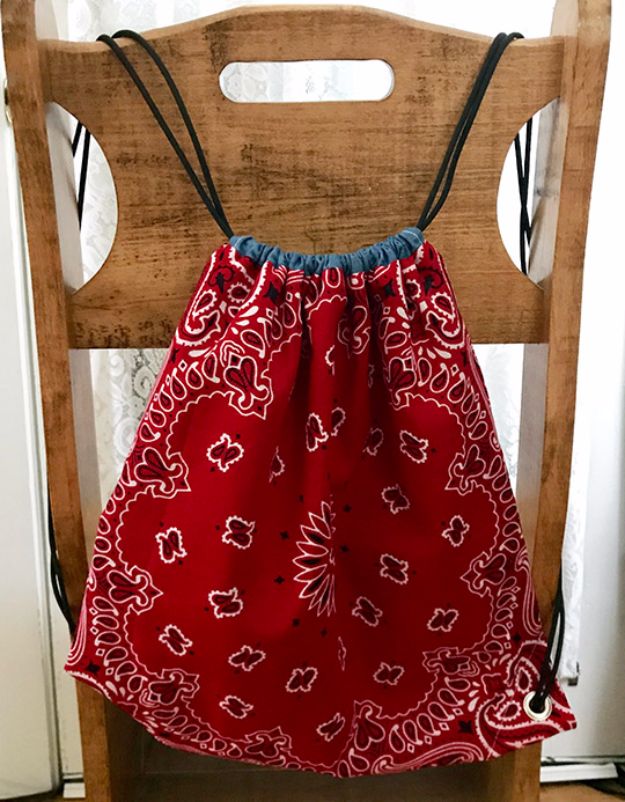 This is no ordinary drawstring backpack. Made with two fun bandana prints, this DIY drawstring bag is sure not to be mistaken for someone else's. Take yours along to your upcoming music festival this summer, give one to the kids, invite it along to the pool or lake, too. Washable, easy to make and super versatile, you will be pleased to try this simple bandana craft project.
6. Easy DIY Bandana Party Banner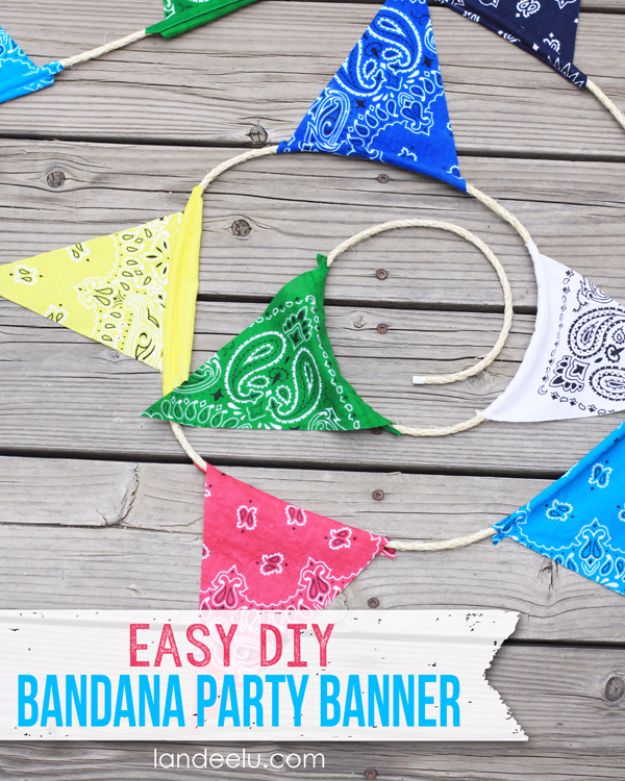 Bandana buntings like this scream summer party idea. Whether you go with traditional red and blue bandanas for a cool Fourth of July party idea or stick with pastels for pool party decor or a special birthday celebration, this bandana banner is one you can keep and reuse lots of times.
7. DIY Bandana Bento Bags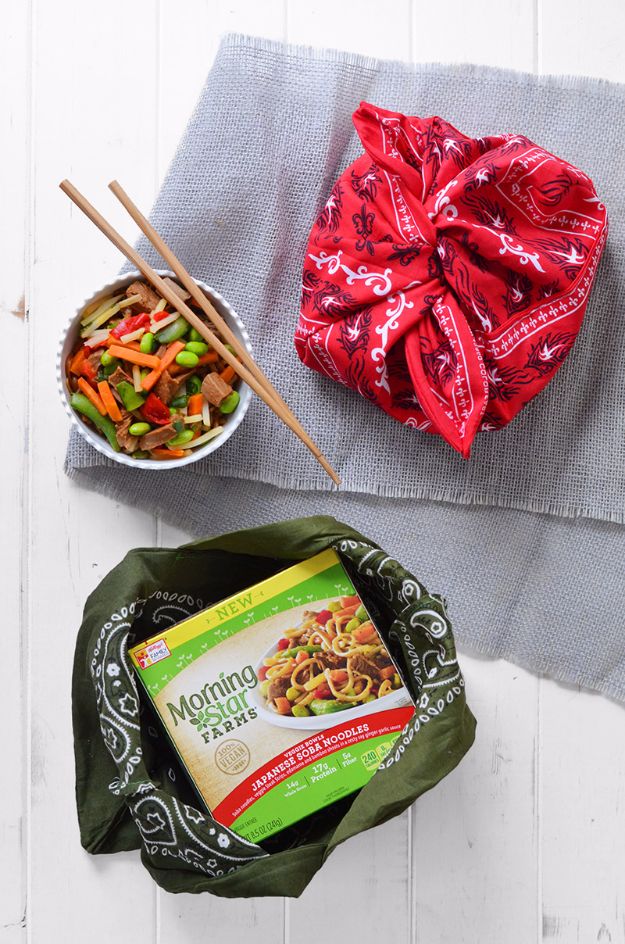 8. DIY Bandana Wreath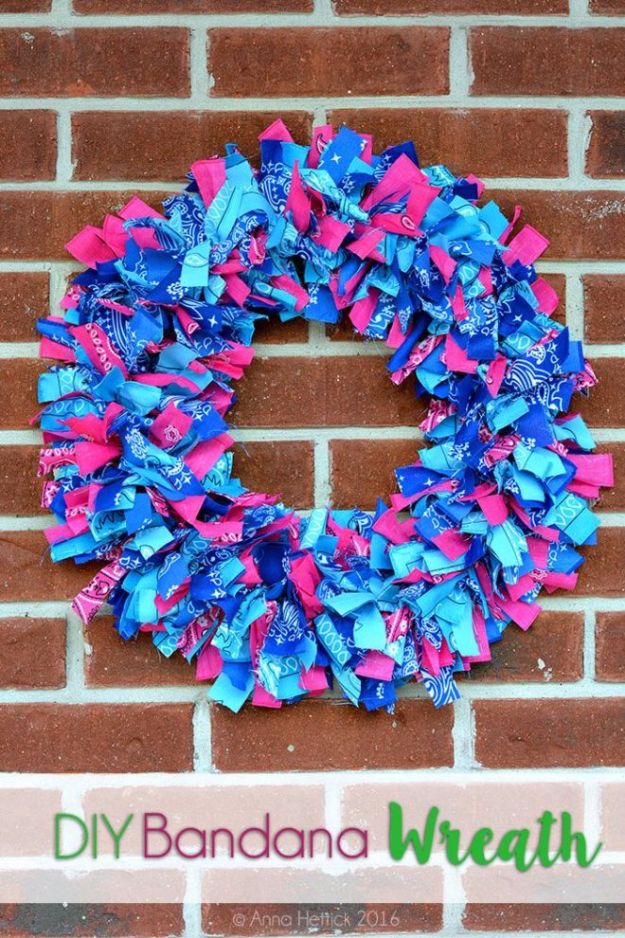 9. Patriotic Table Decor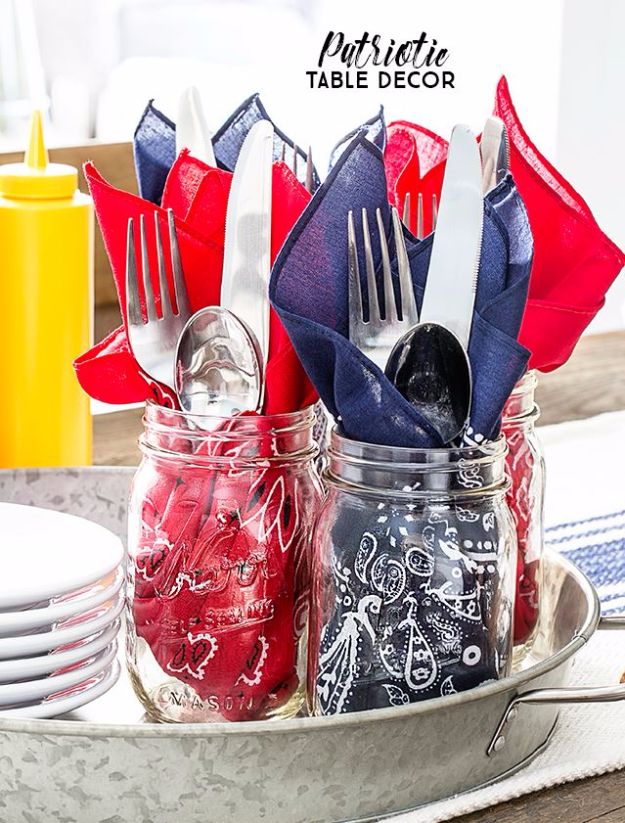 10. Bandana Pants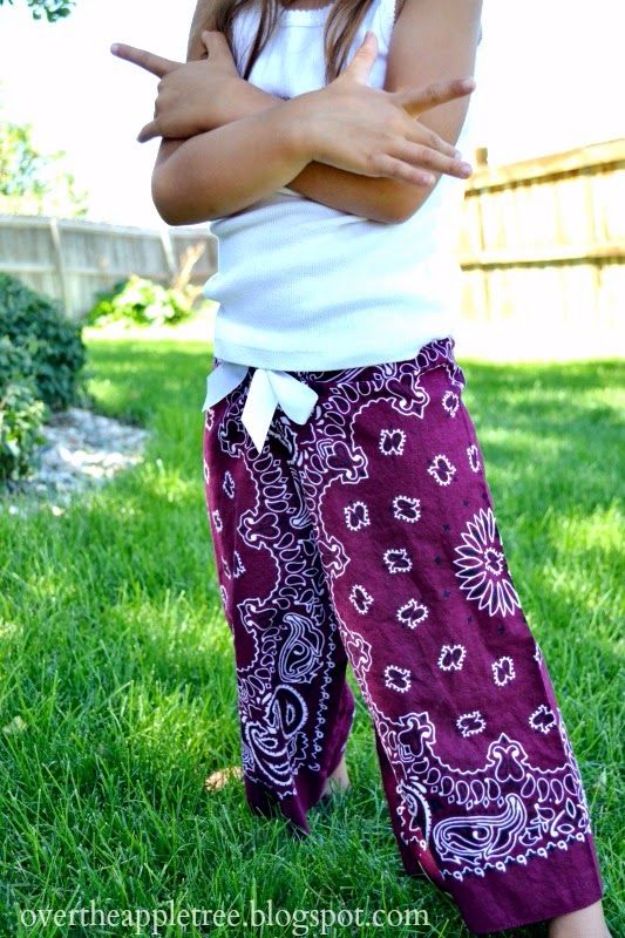 11. Cool Bandana Wreath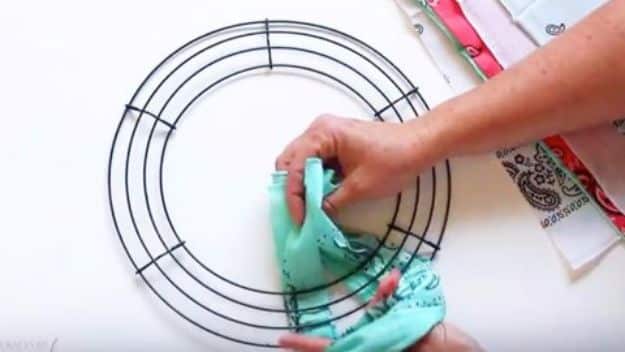 12. Easy Bandana Headband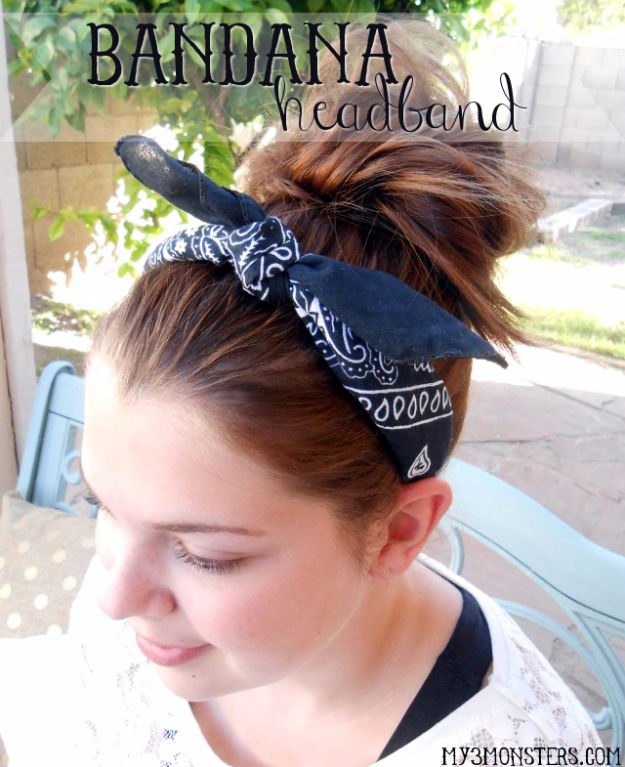 13. Bandanna Decoupage Votive Holders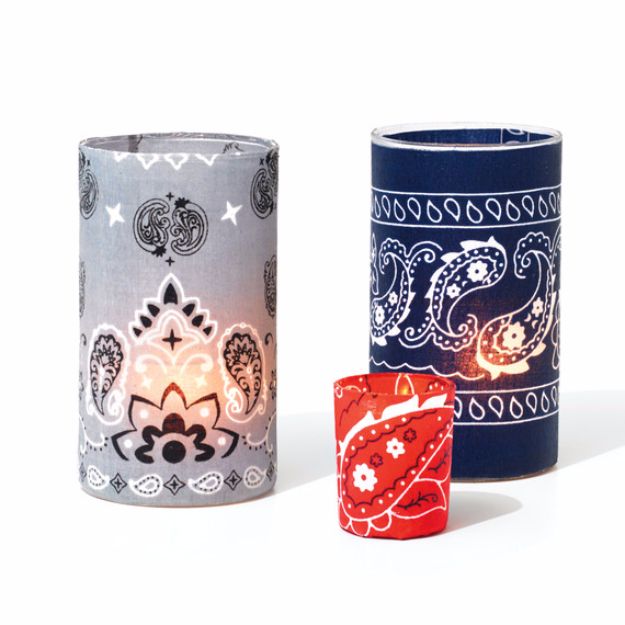 14. DIY Baby Bandana Bib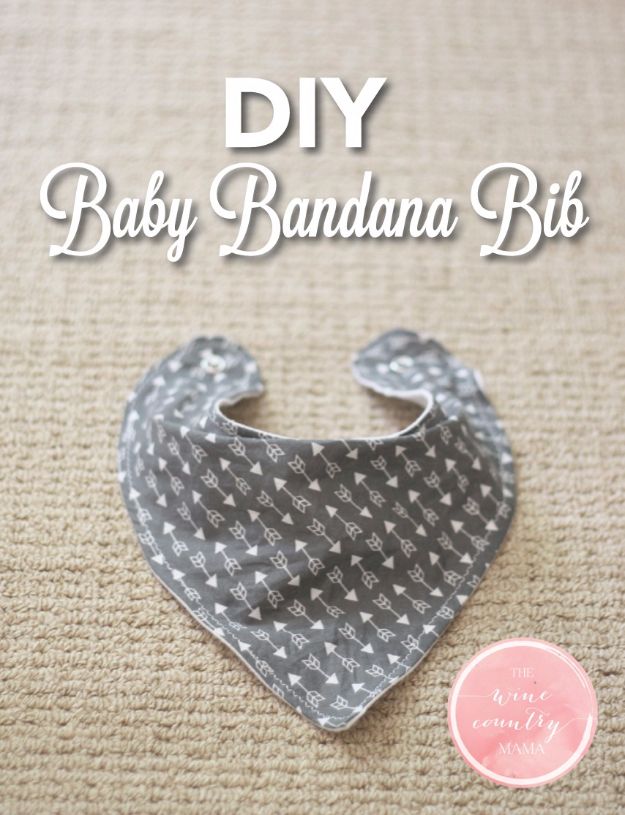 15. Bandana Baby Dress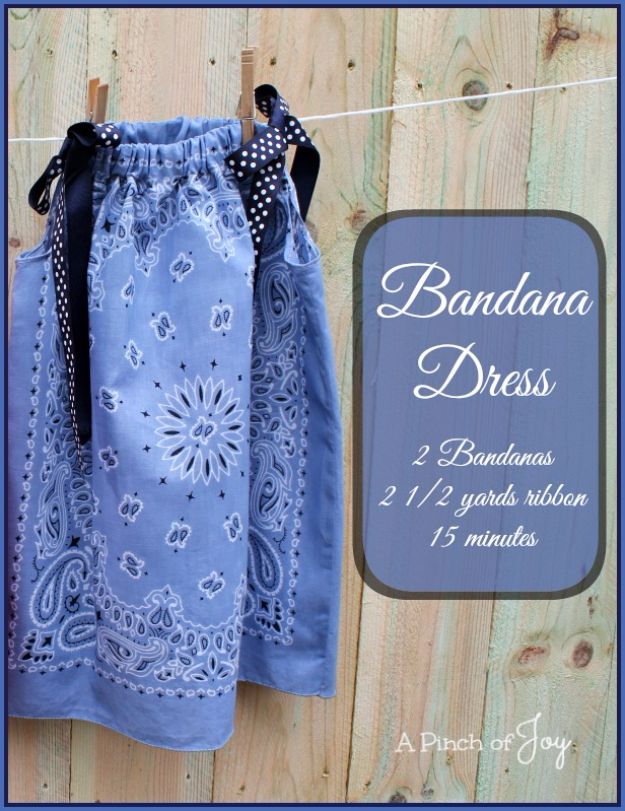 16. No-Sew Bandana & Recycled Jean Table Cloth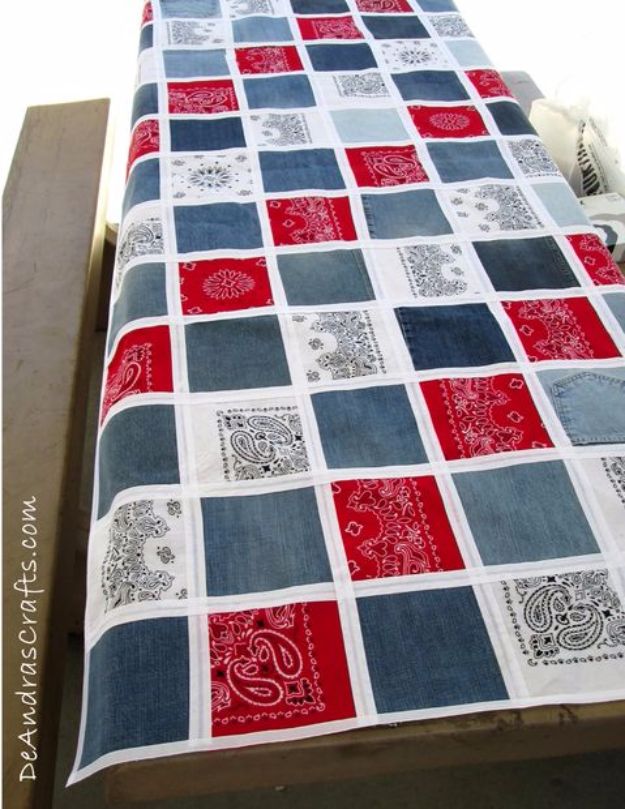 17. Bandanna Summer Skirt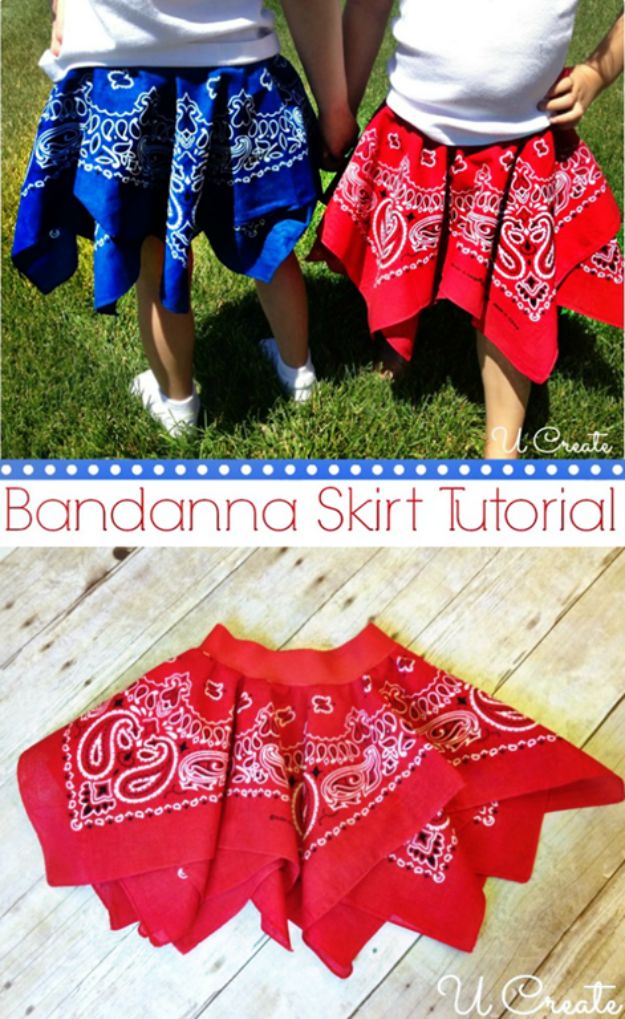 18. Bandana Camera Strip Re-do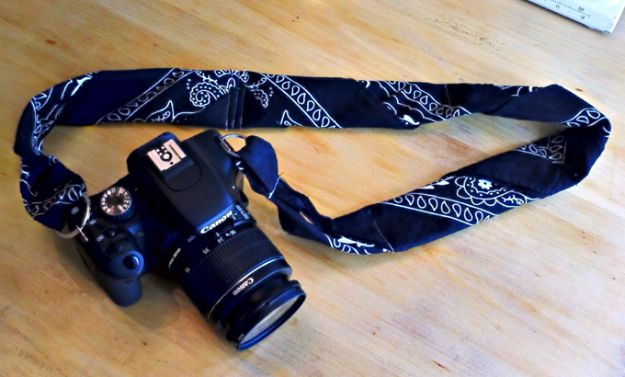 19. Bandana Rosette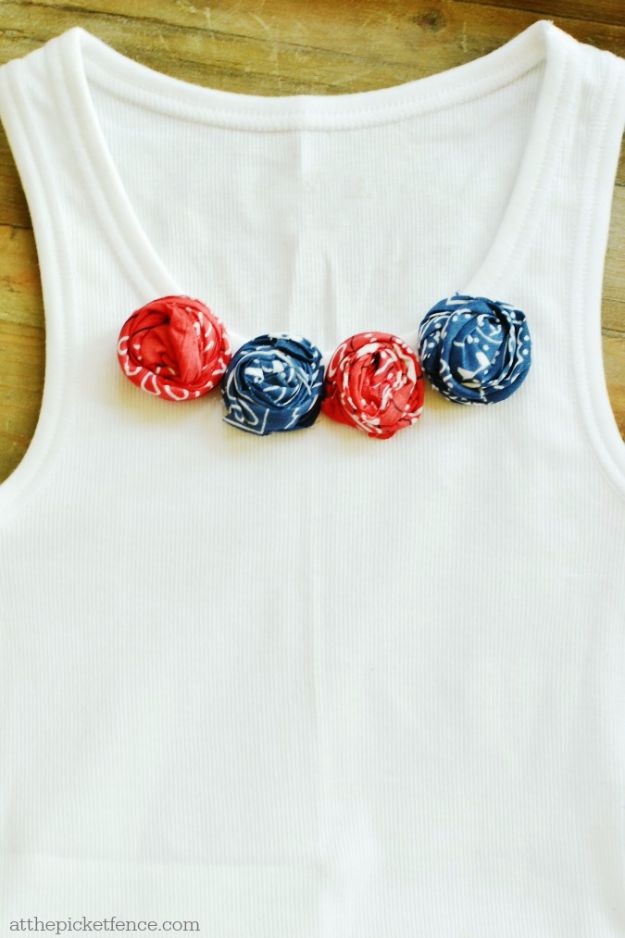 20. Super Versatile Bandana Quilt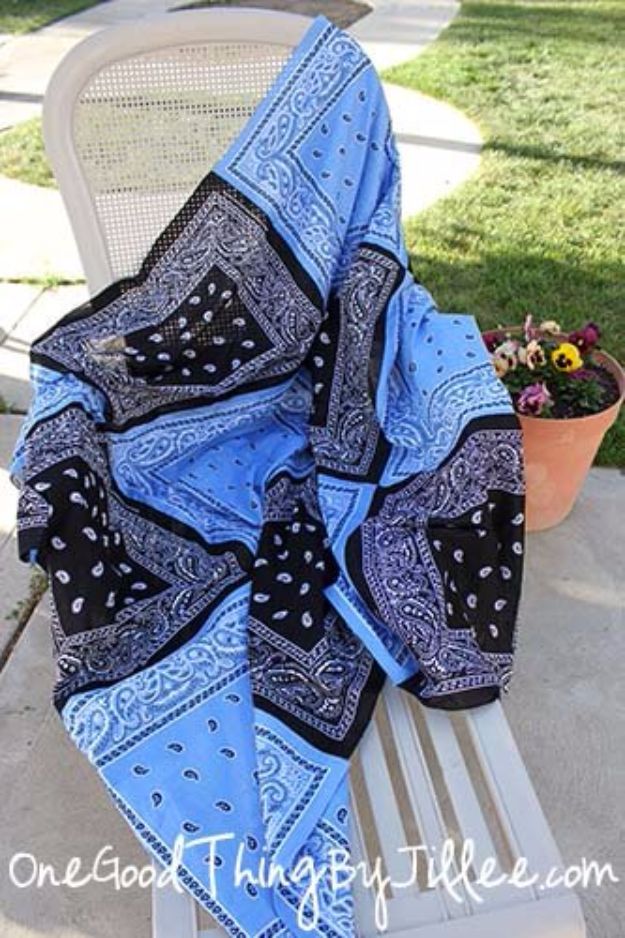 21. Vintage Bandana Bowl Covers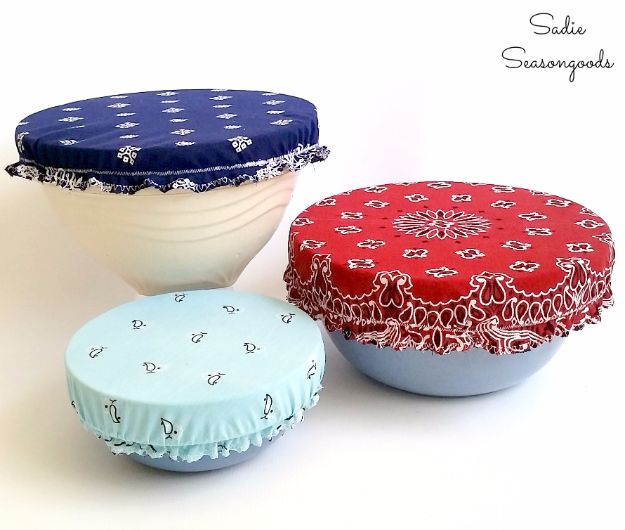 22. Floral Bandana Wreath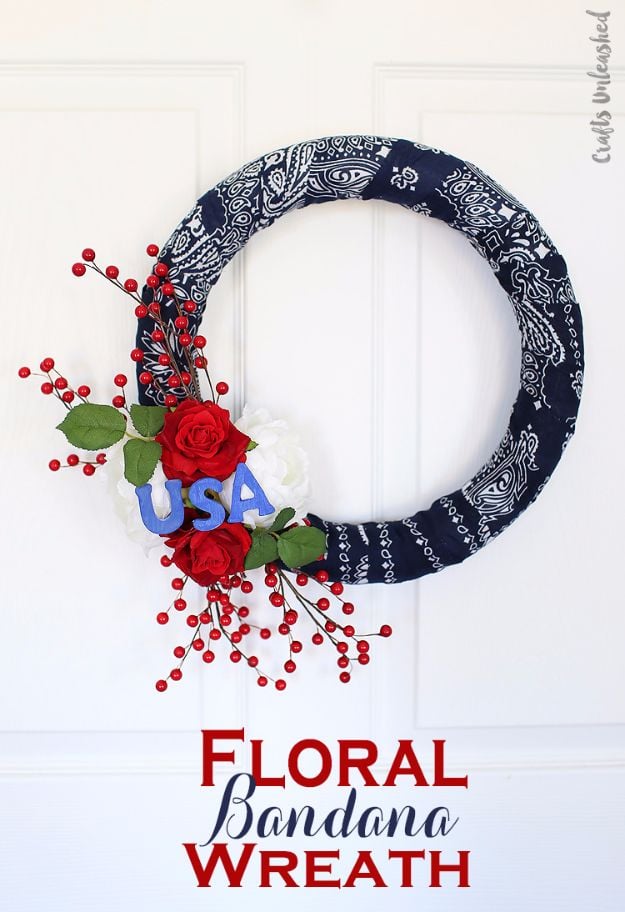 23. Bandana Sunglass Case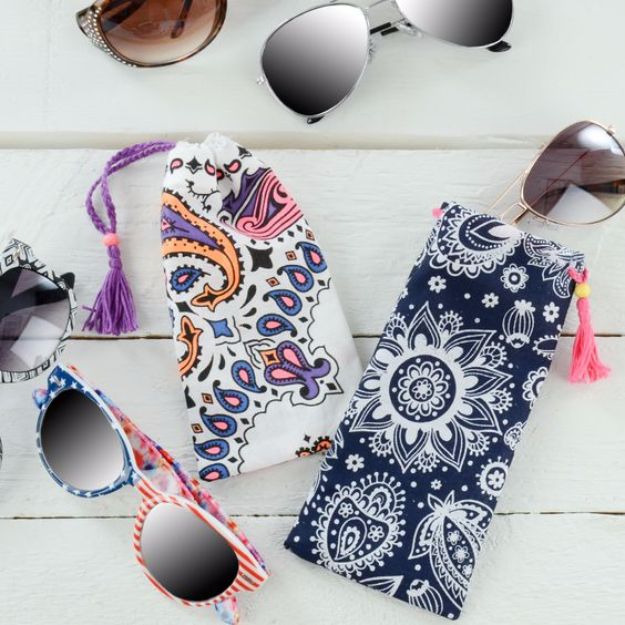 24. Bandanna Cushions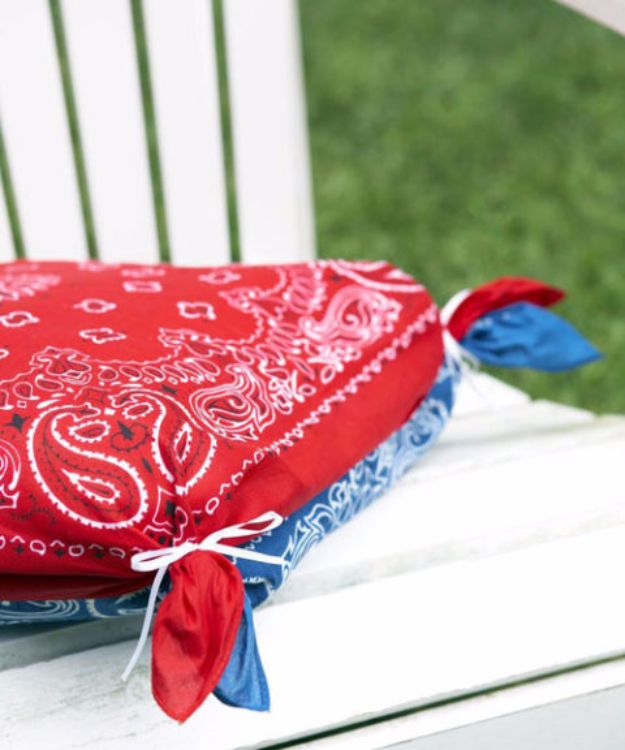 25. Bandana Apple Pie Wrap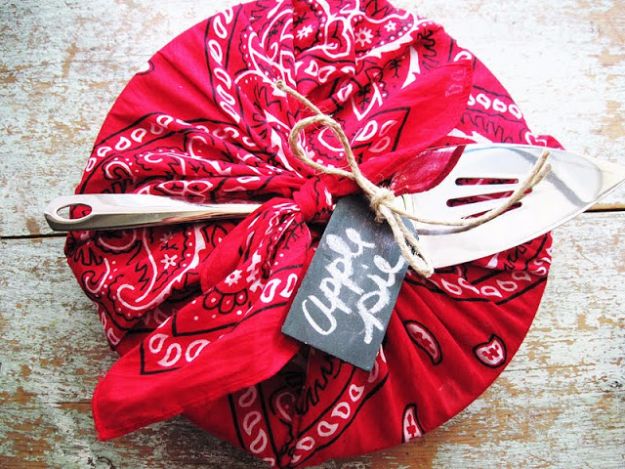 26. DIY Bandana Flower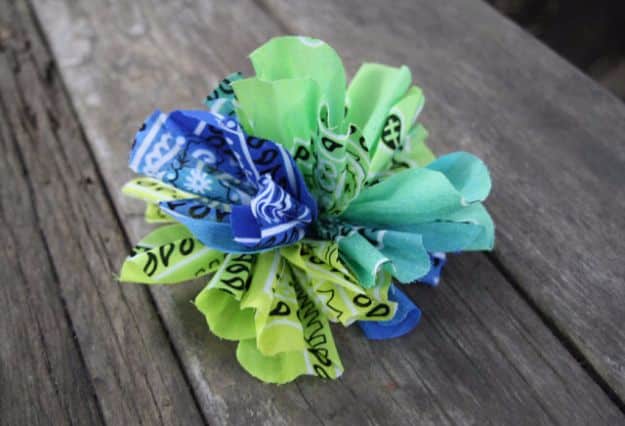 27. DIY Bandana Placemats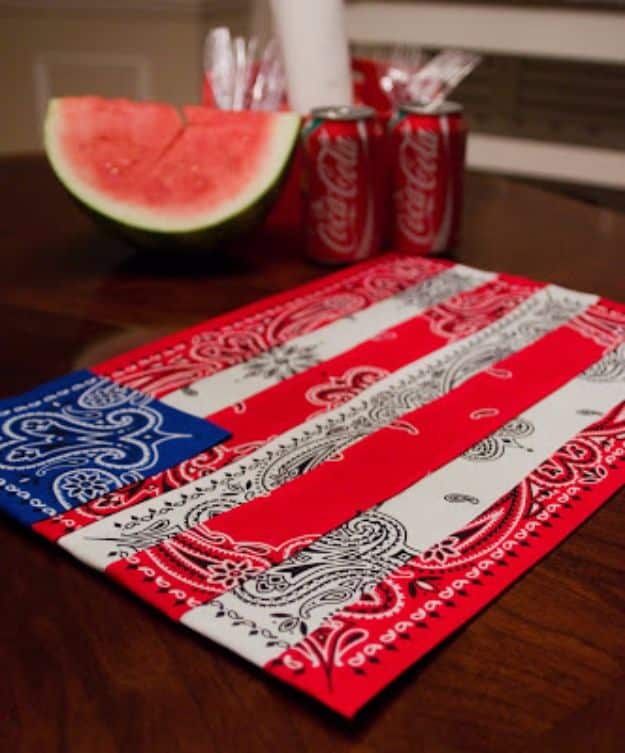 28. Bandana Pillows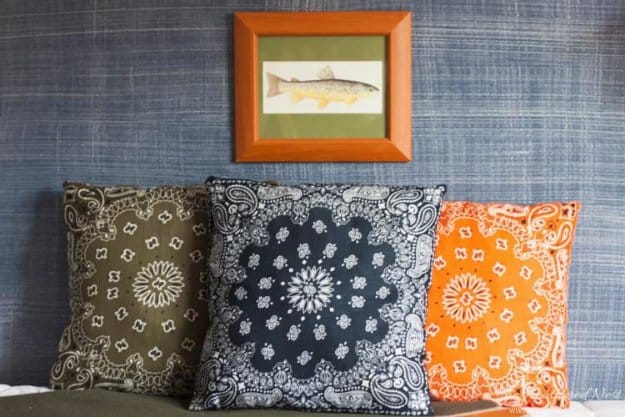 29. Country Bumpkin Halloween Bandana Pumpkin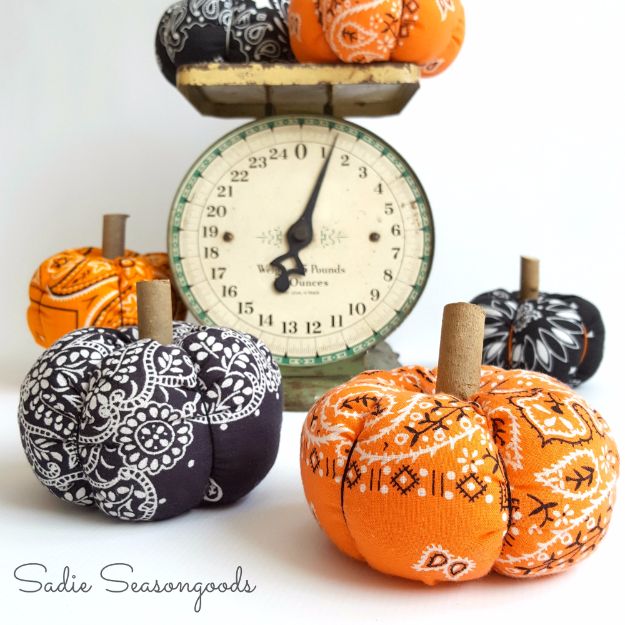 30. Cute Bandana Bag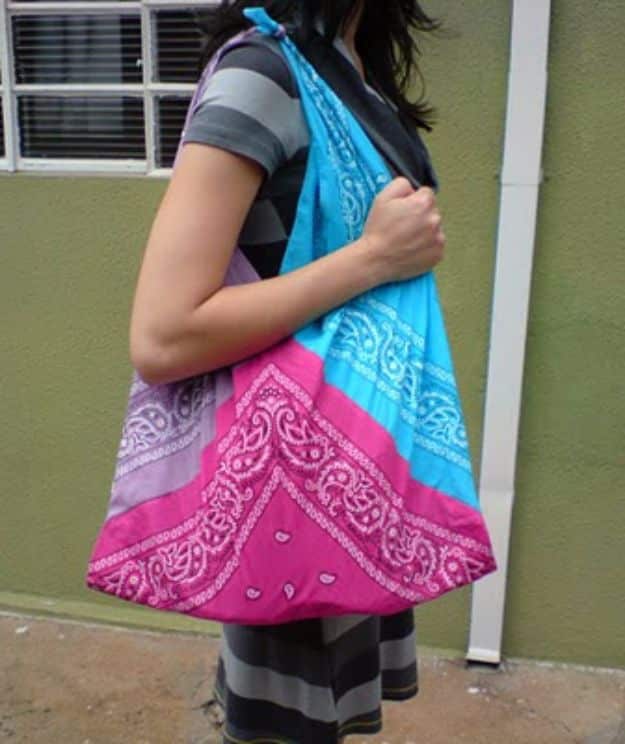 32. Bandana Hair Bow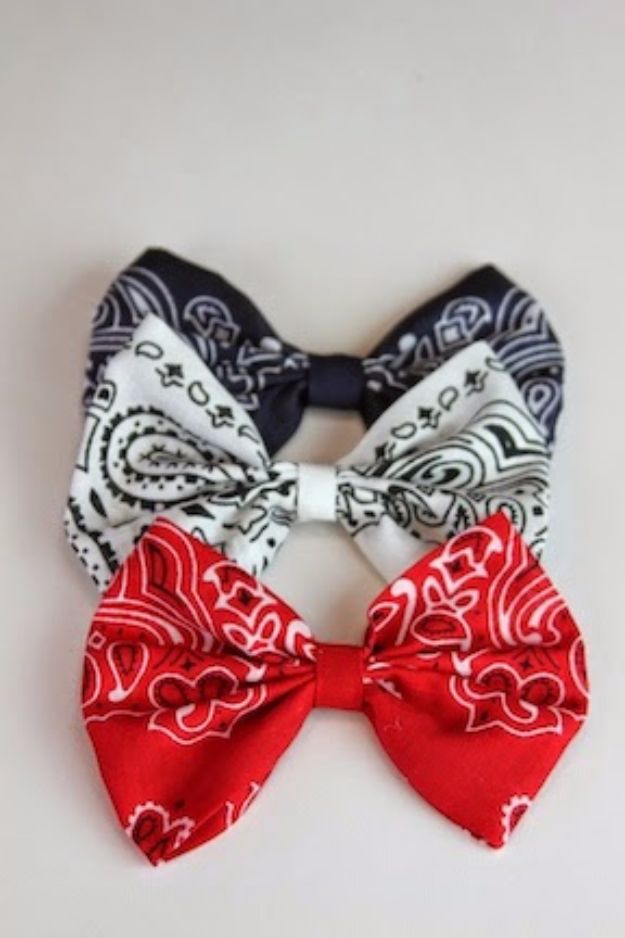 33. Bandana Flip Flops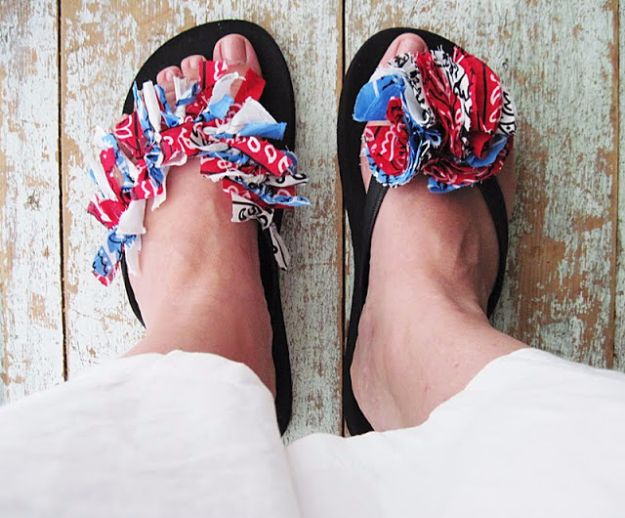 34. Bandana Skirt