Looking for some easy DIY home decor ideas, ones you can make even though you don't have much crafting experience, and that which you do has netted you more than one of the dreaded "Pinterest fails?" You're in luck, as we've found 34 of the best DIY ideas for beginners who want to make furniture and easy home decor accessories. Quick DIY projects without complicated instructions, these DIYs are sure to turn out exactly like the photos. See for yourself and let us know what you think.
34 DIY Home Decor Ideas For Beginners
1. Dyed Faux Sheepskin Mini Rug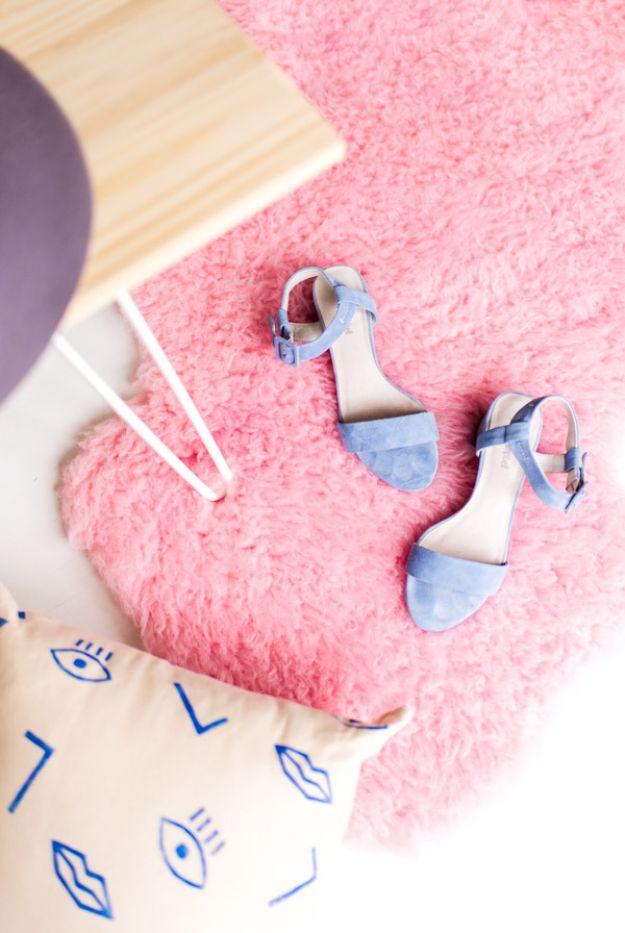 Need a new rug in your bedroom or living room? We just moved into a new house and my bedroom has hardwood floors. Although I love not having carpet, I really wanted to have a small, super soft rug by the bed. When I found this min DIY faux sheepskin rug, I knew it was for me. Easy to make and quick, too, you can have one of these in less than an hour. For cool DIY bedroom ideas, look no further than this.
2. DIY Dreamy Dreamcatcher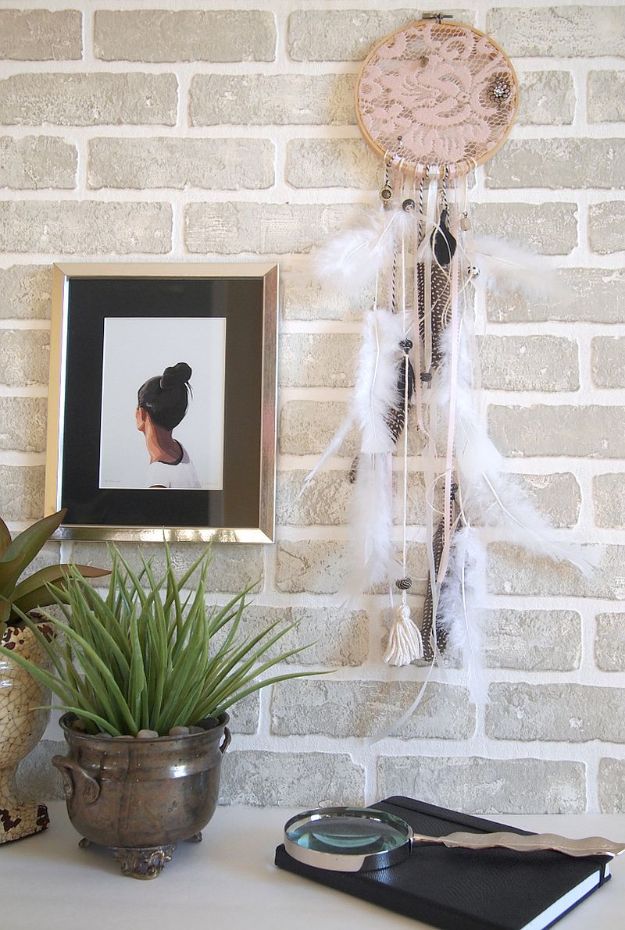 Whether you love rustic farmhouse style home decor, Boho chic or something modern, this pretty DIY dreamcatcher could make a nice accent to the walls in a room where some creativity is needed.
3. DIY Plaster Mini Planters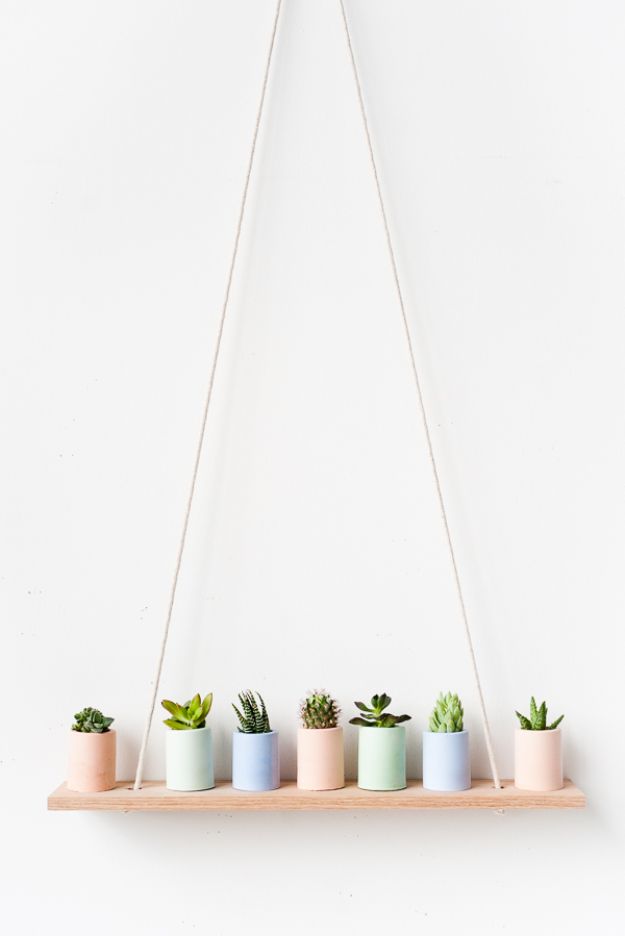 When it comes to DIY home decor ideas for beginners, things need not look stylish. Simple often works best, anyway, and this pretty shelf of plaster hanging planters proves them quite well. Add a shelf of these to the bedroom or living room for a creative accent to enjoy every time you look at this.
4. DIY Ombre Basket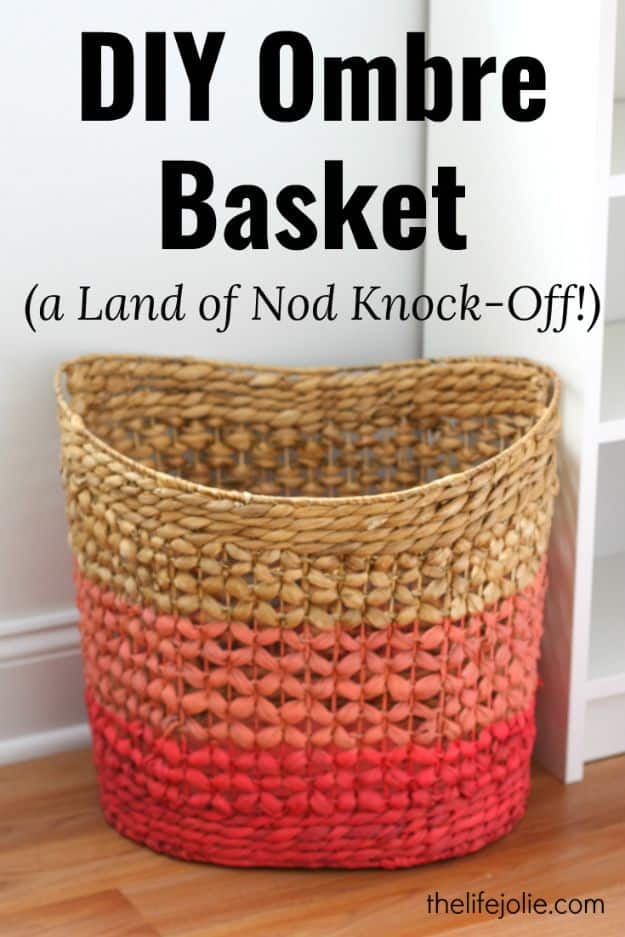 5. Entryway Mirror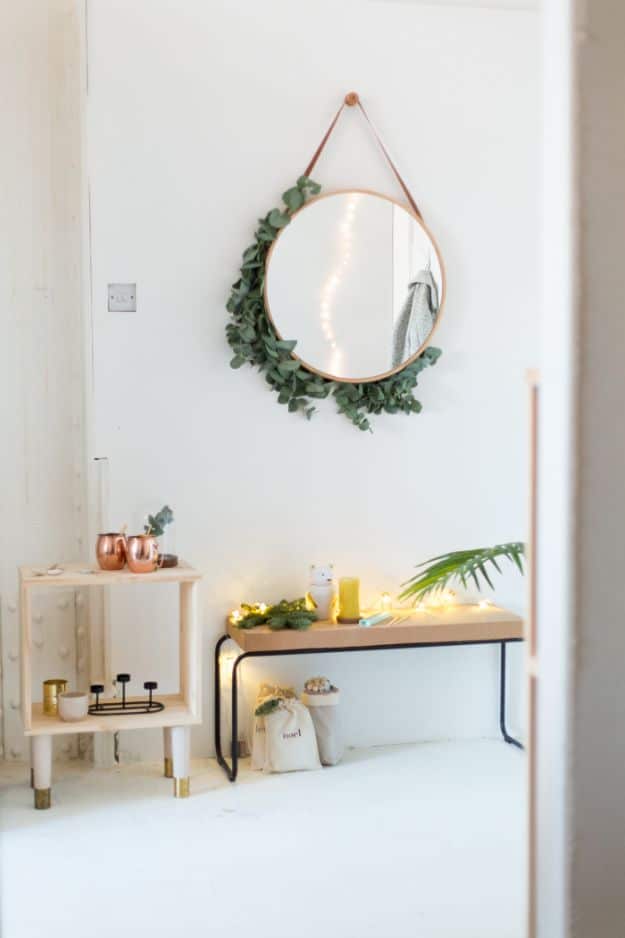 6. Giant Pegboard DIY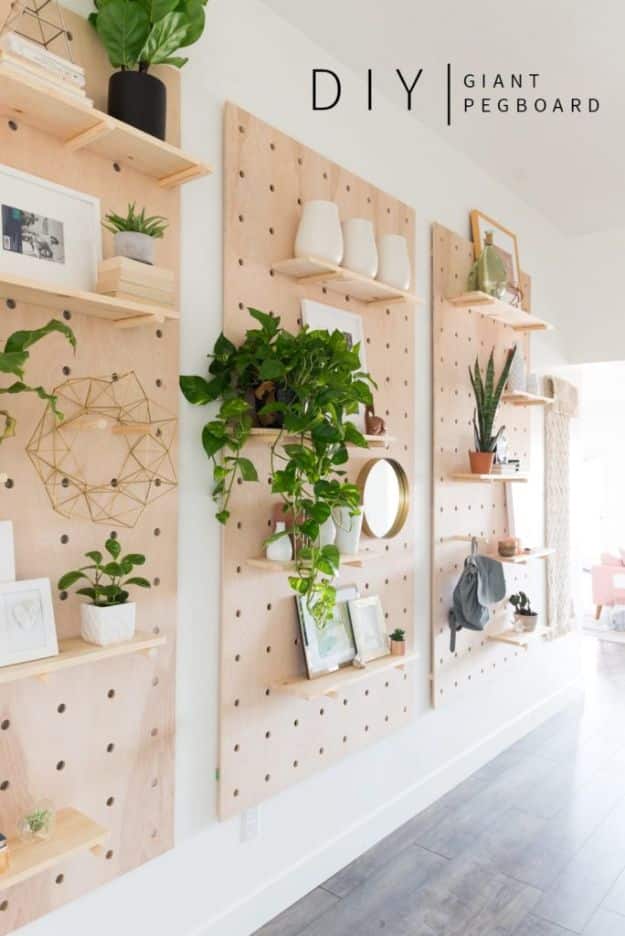 7. Colorful DIY Tufted Pillows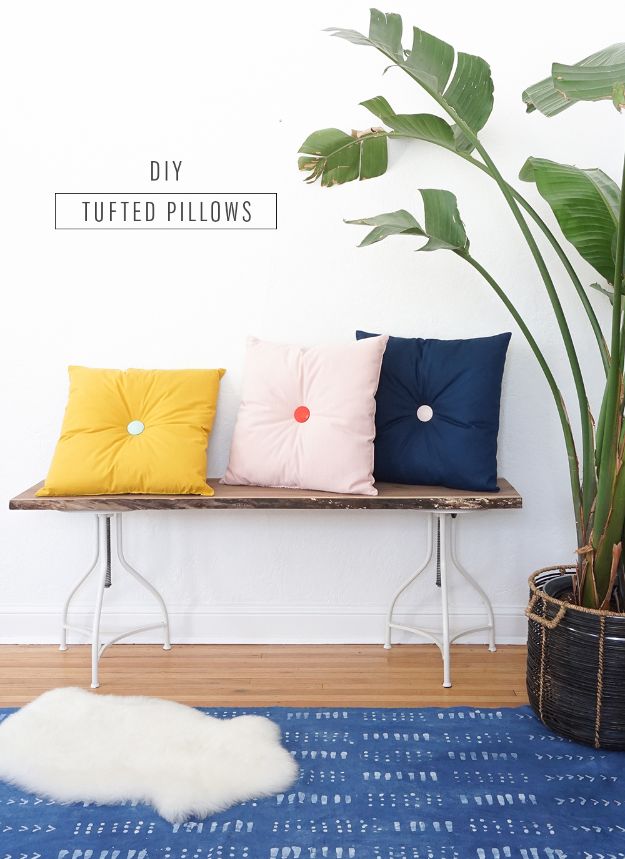 8. DIY Midcentury Plant Stand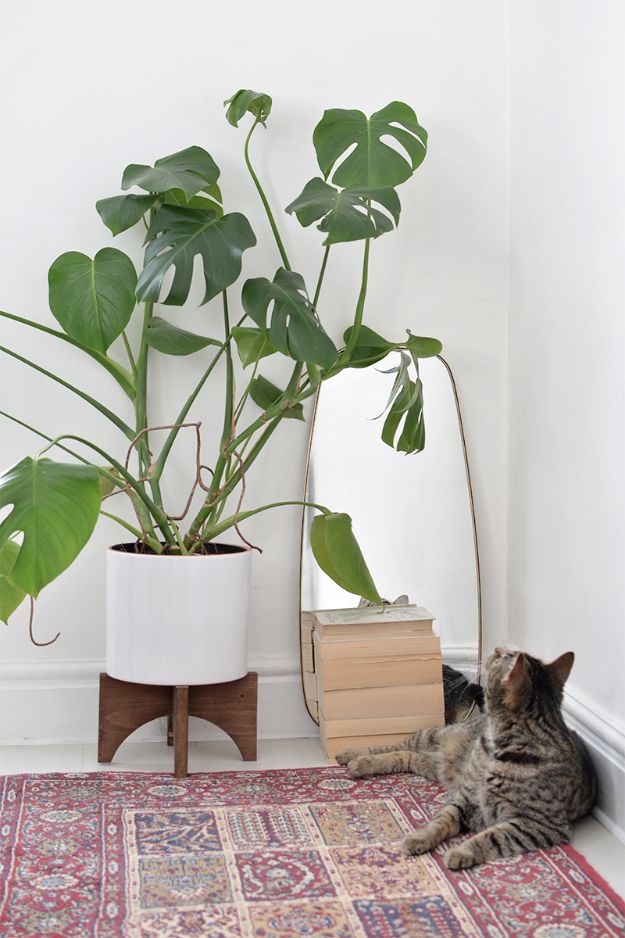 9. DIY White Brick Vase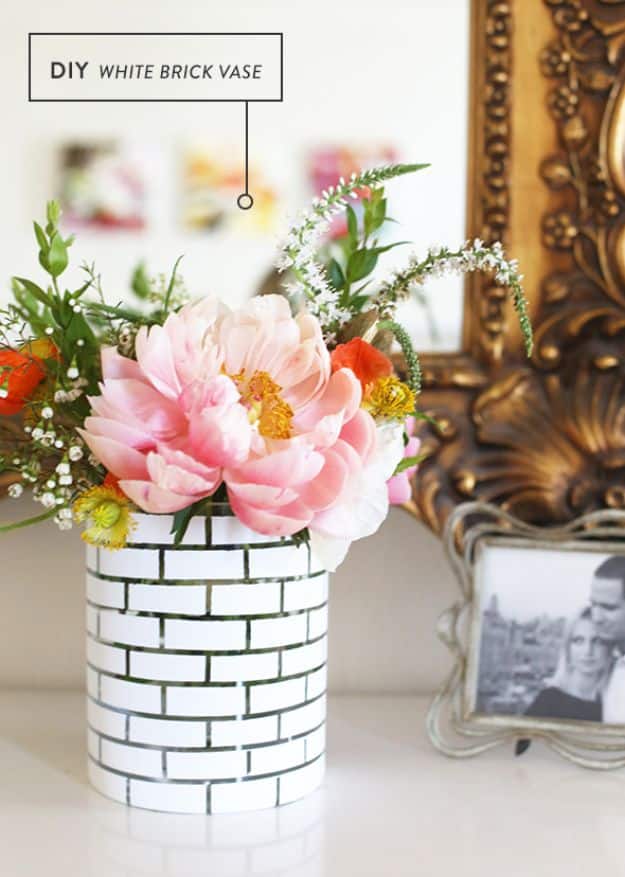 10. Colorful Headboard