This DIY glam side table caught me off guard because I can't believe it was made with Amazon boxes. I thought there would be no way these side tables are sturdy, but after watching yoduvh Essentials on YouTube, my thoughts changed. This is so inexpensive and it looks more expensive than the cost of materials. I love the reflective mirror paper that she used in this tutorial because it adds a nicer quality to the side tables. Glam side tables can be expensive, so it's nice to watch how someone can create one at a way lower price. This is not my style of table, but I know so many friends who like sparkles and diamonds. I love wood and a natural simple style of furniture. This is a great way to recycle Amazon boxes if you shop a lot online. It's a trash to treasure project and she comes up with many DIY projects that include boxes. My favorite part of this glam side table would be the crushed glass having a smooth finished top. The silver and mirrors completed these side tables perfectly.
Materials:
Amazon Boxes
Mod podge
Wooden Board
Napkins Rings
Duct Tape
Epoxy Resin
Wood glue
Dollar Tree plaque
Dollar Tree Mirrors
Diamond Decorative fillers
Directions:
First, use duct tape to tape down the box flaps. Attach board on the bottom of the boxes and continue to follow along with yoduvh Essentials tutorial on YouTube.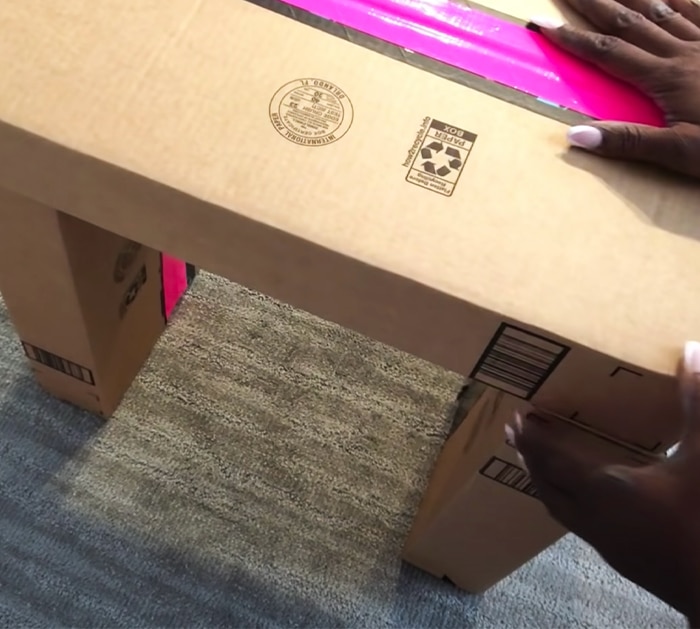 Next, to get the crushed glass mirror, start off with using a piece of wood and spray painting it platinum silver. Then, paint on a generous amount of mod podge. Sprinkle the crushed mirror glass pieces right on top.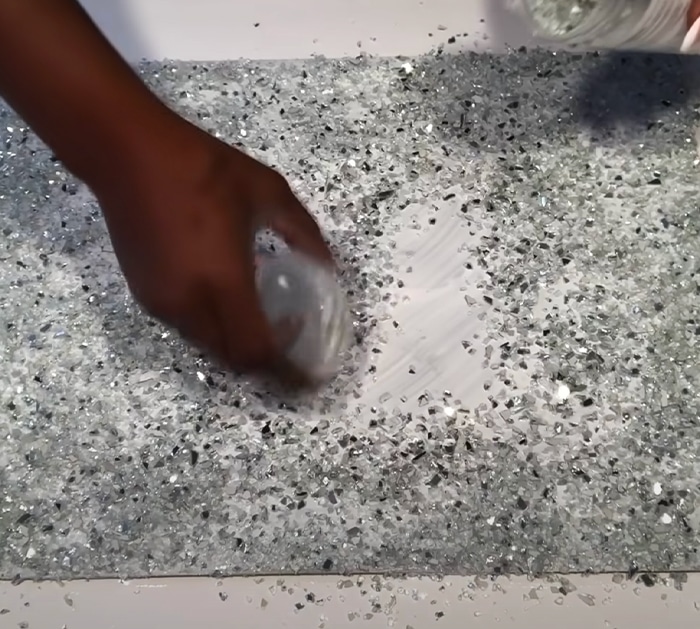 Overall, yoduvh Essentials leaves me inspired and speechless every time. Her DIY projects never disappoint and I love the hard work she brings with different ideas.