Have a new baby in the house or know someone who does? Some of the cutest DIY projects ever are things you can make for baby boys and girls. Little tiny things that are so adorably cute, from blankets to crafts for babies room to creative outfits for the newborn. Make something sure to be cherished for that special little one by following these step by step tutorials. If you are looking for one of the best baby gifts ever, you are sure to find one or more here on our list.
DIY Baby Gifts
1. DIY Sheep Baby Blanket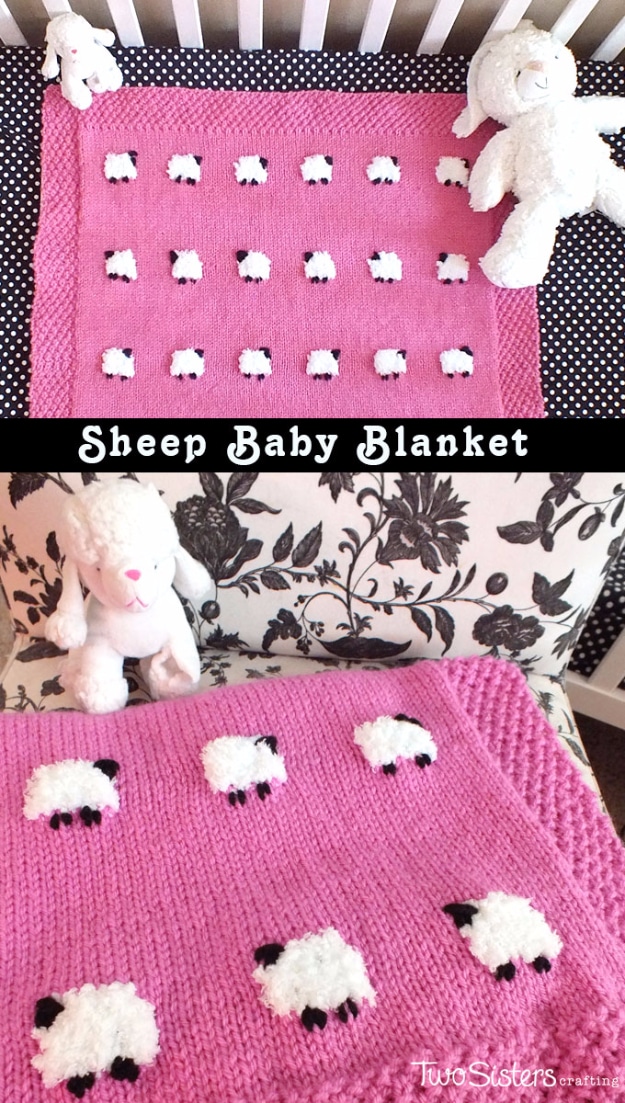 This blanket is the best! I am in love with these puffy sheeps. It is literally the cutest thing I've seen today. We usually associate sheep with sleep although it might not actually help the babies fall asleep. However, this DIY Sheep Baby Blanket is too cute to miss. Let your imagination loose and create something special if you need a baby gift.
2. DIY Baby Dinosaur Costume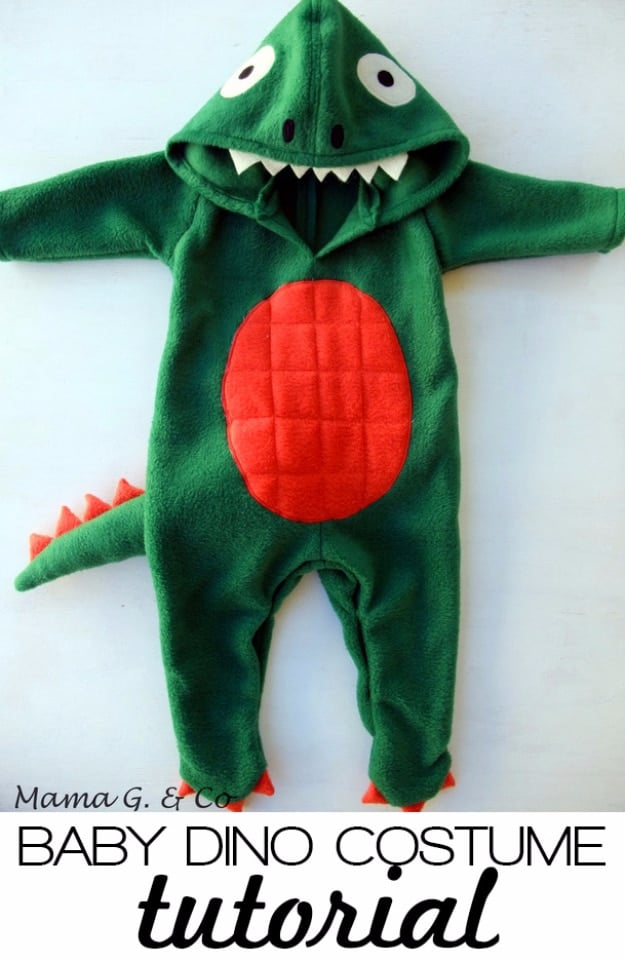 The coolness of dinosaurs will never become extinct, no matter how old you are. You only need basic sewing skills to make this easy, inexpensive dinosaur costume perfect as a baby gift. I just love this tutorial! Adorable and simple yet looks so much better than store bought.
3. DIY Baby Barefoot Sandals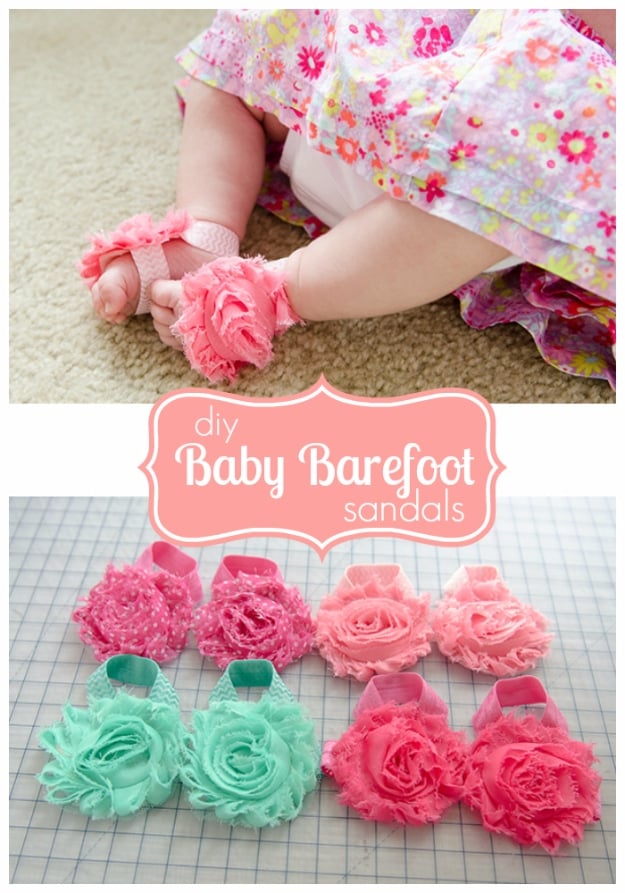 These DIY Baby Barefoot Sandals are the perfect little sandal for babies! You can customize a pair for all their little outfits! Don't spend lots of money these when you can learn how to make barefoot sandals for less. Plus, handmade gifts are always the best so you better start crafting these babies!
4. Bow Tie Drool Bibs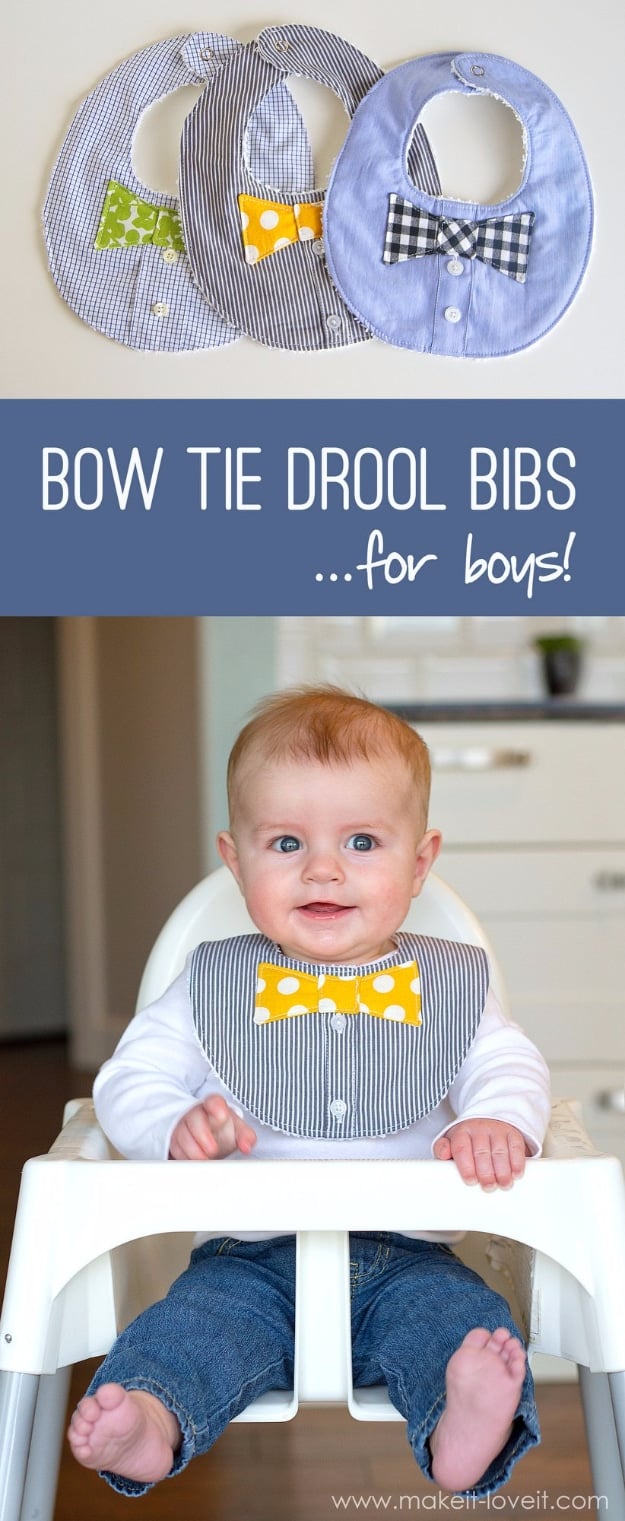 A perfect up-cycle project that will keep your little one's shirt dry and free from drool! This is another baby gift that is worth DIY-ing for. So, for those of you who think there aren't many cute little accessories for baby boys. Even if your little guy (or someone you want to make this for) doesn't drool much, you're going to need to make one of these anyway…because they're just too cute!
5. Soft Rattle Blocks

What a fantastic idea for beginners! With easy and clear instructions from While She naps, you can whip up a quick and fun gift for your next baby shower with these soft rattle blocks. Each block includes a variety of colors and textures to engage a baby's senses and you can make them even more interesting by slipping a rattle insert inside.
6. Patchwork Baby Quilt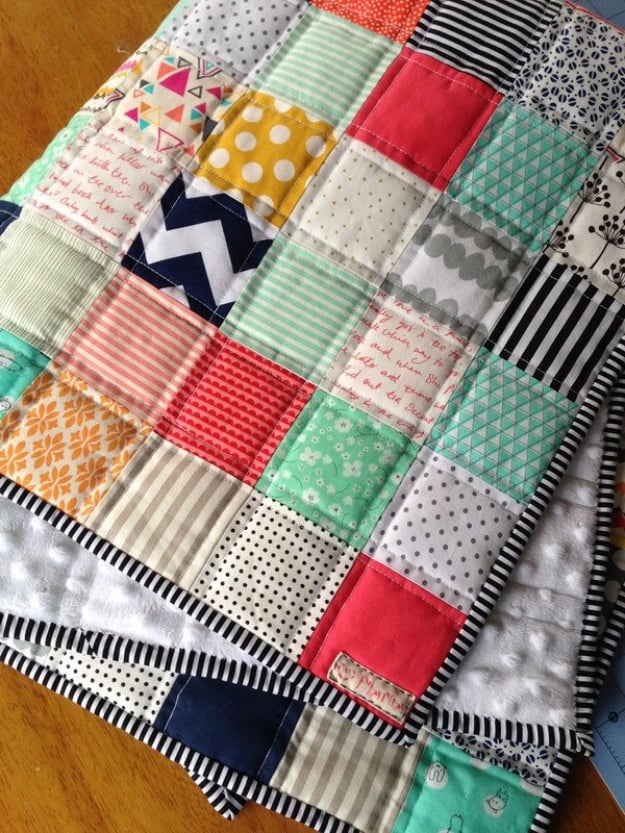 I just love a simple patchwork! The colors on this Patchwork Baby Quilt are perfect and would really make for a nice baby gift. Full easy to follow pattern and tutorial for how to make a baby quilt. Easy enough for your first ever quilt pattern with lovely results. All this and more when you check out Muffins Marathons blog post.
7. Puppy Binkie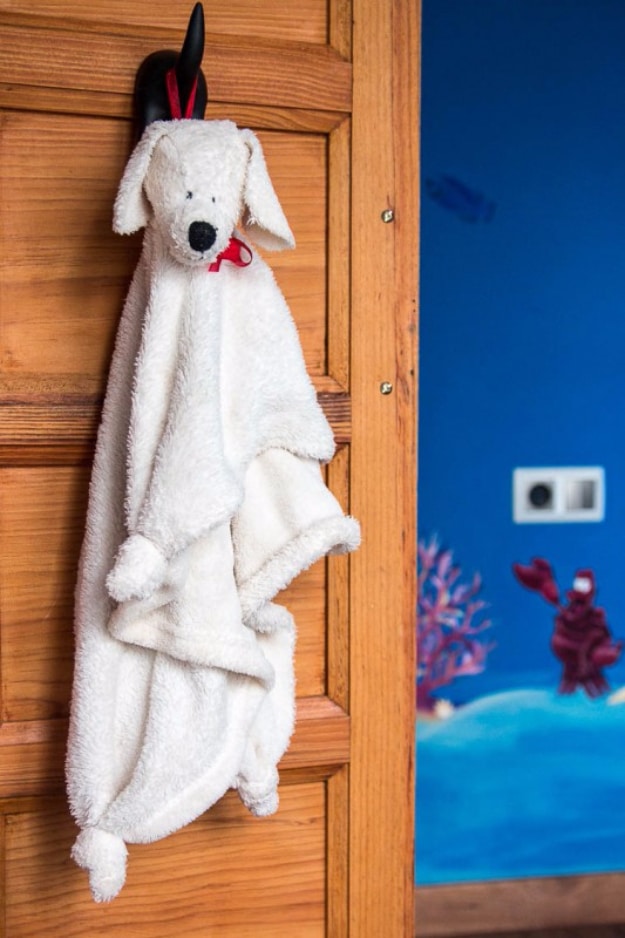 Everybody loves dogs, even babies I think! Learn to sew a super cute baby binkie or security blanket that looks like a puppy with free pattern and instructions from The Things We'll Make. Being for a baby, you need to use a soft, black fabric for the nose, and form the eyes and mouth by hand by stitching them on with black thread. Don't sew on any plastic eyes or other pieces that could be ripped off and swallowed.
8. Crochet Baby Headband

How cute is this Crochet Baby Headband? Perfect for a last-minute baby shower, birthday party or gift-exchange, you still have time to make this crochet headband before then so you can waltz into the party like your life is just one big, thoughtful DIY-fest.
9. Super Cute Baby Puff Blanket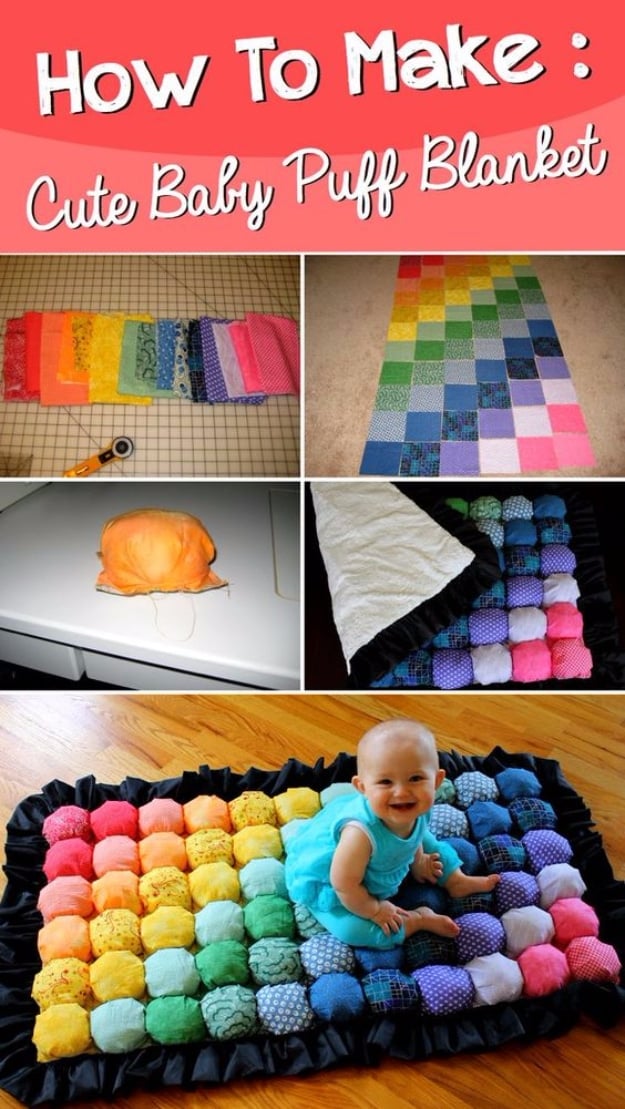 Have you been shopping for baby stuff? Here is a project you could engage in which will not only yield a sweet gift, but it will also give you the satisfaction that you made it on your own. Making this puff blanket of biscuit quilt is quite simple really, and if you just put in the initiative of working on it daily, you will have it ready in time for the next baby shower and gift-exchange parties.
10. Car Seat Canopy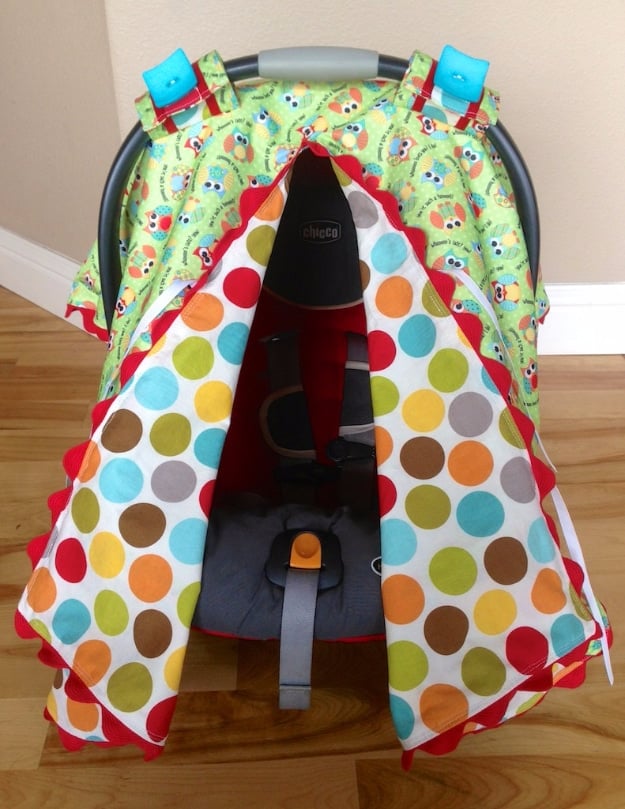 Here is how to make one of those cute car seat canopies to keep your little one protected from the weather and unwelcome germs and make for the best baby gift ever. I love the front slit on this car seat canopy and would not mind making a handmade gift myself.