For creative decor in the garden, look not further than these DIY garden art ideas. Upcycle thrift store items, rocks and more into crafty decorating ideas for the backyard and outdoor garden or beds. Complete with step by step tutorials, what you see is what you should get. When it comes to what to make, we have 34 DYI ideas to choose from, including bird baths, wind chimes, garden and plant markers, flowers and other artistic expressions. I love the ladybugs and hand-painted rock ideas, but also am a fan of the lighting ideas and garden balls. Who would have thought of covering something in pennies like that? Certainly not me.
DIY Garden Art Ideas
1. Chalk Paint Stenciled Garden Rocks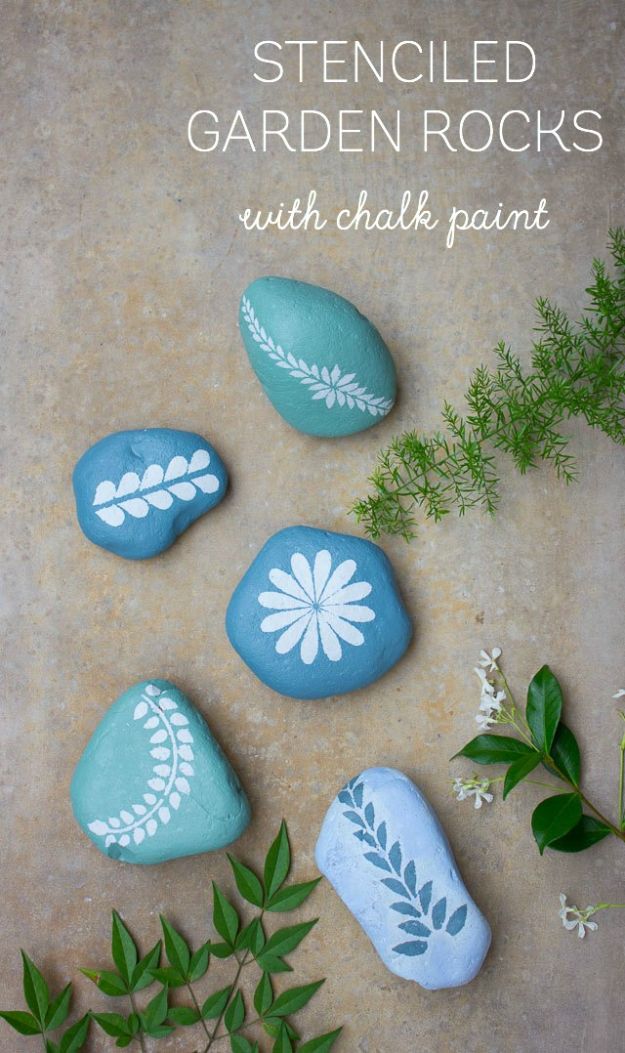 Chalk paint garden rocks can be so pretty, and when you stencil them with leaves or other patterns, they become works of art. No artistic skills required to make this DIY garden decor idea.
2. Wire Teacup Garden Stake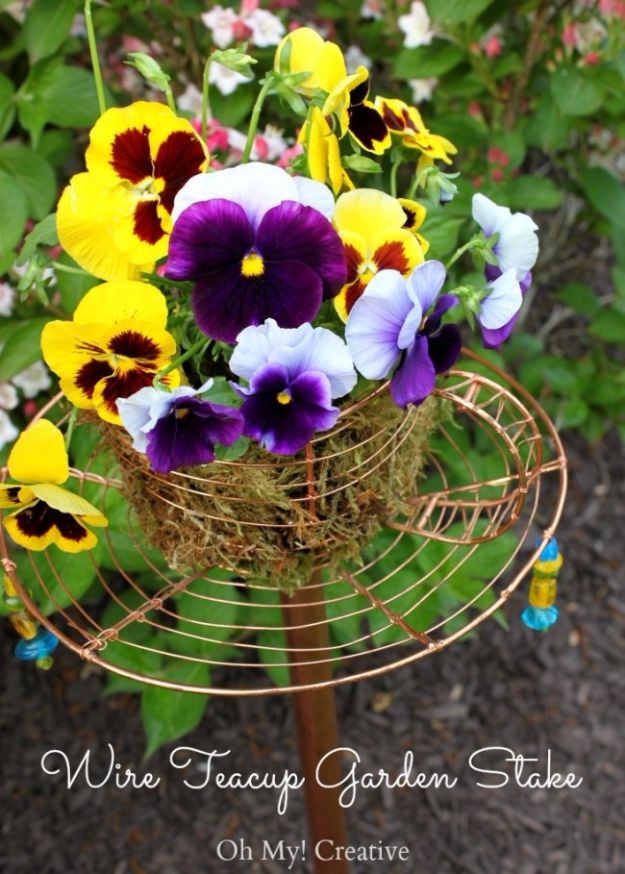 I love country style crafts, and this creative garden stake showcases your favorite flowers using a wire teacup. Learn how to make this fabulous project at one of my favorite DIY sites, Oh My Creative.
3. Plate & Hose Garden Flower Art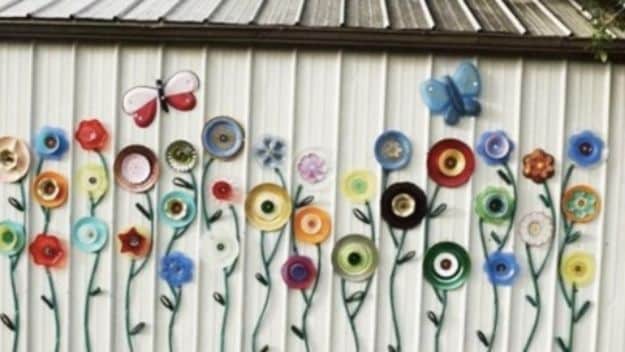 Dollar store plates and an old hose can decorate the fence or side of a garage or shed. Learn how to make this crafty statement for your own home.
4. Copper Garden Art Flowers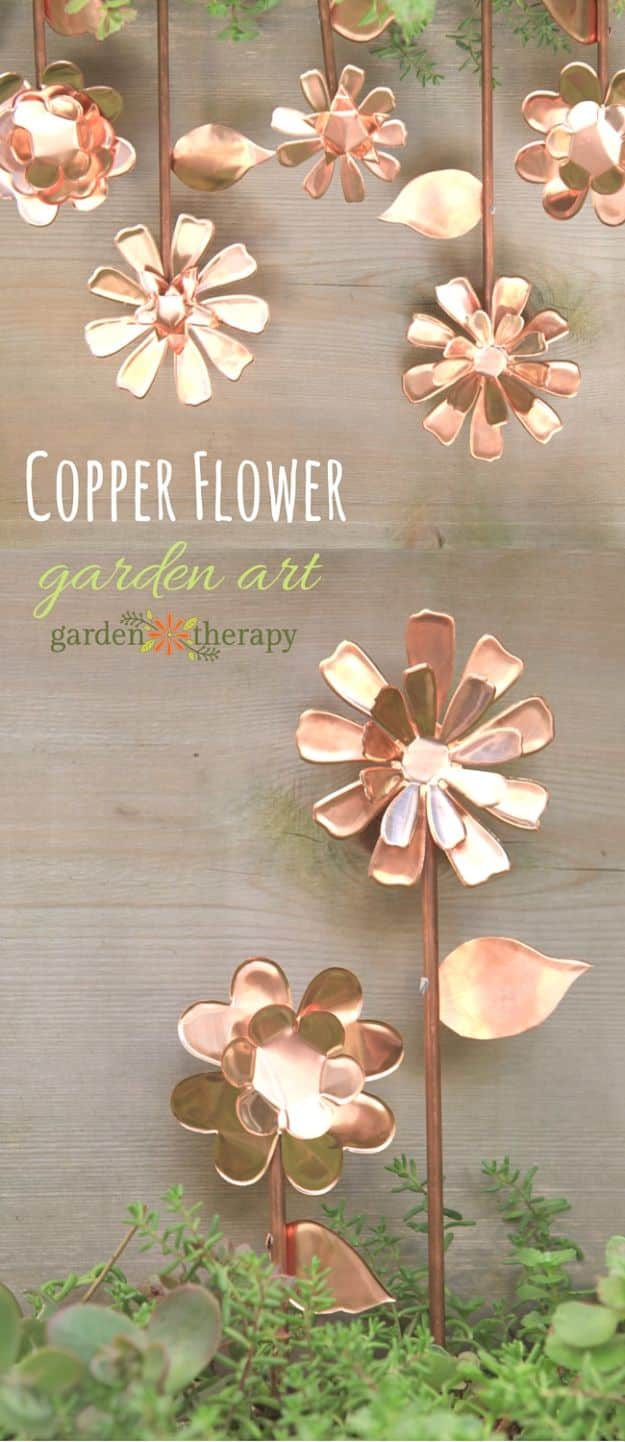 Garden Therapy sure has some creative ideas for sprucing up the garden. These DIY flowers made from copper should just get prettier with age, too. Check out the tutorial to learn how to make some for your yard.
5. Hang Tea Cups From A Tree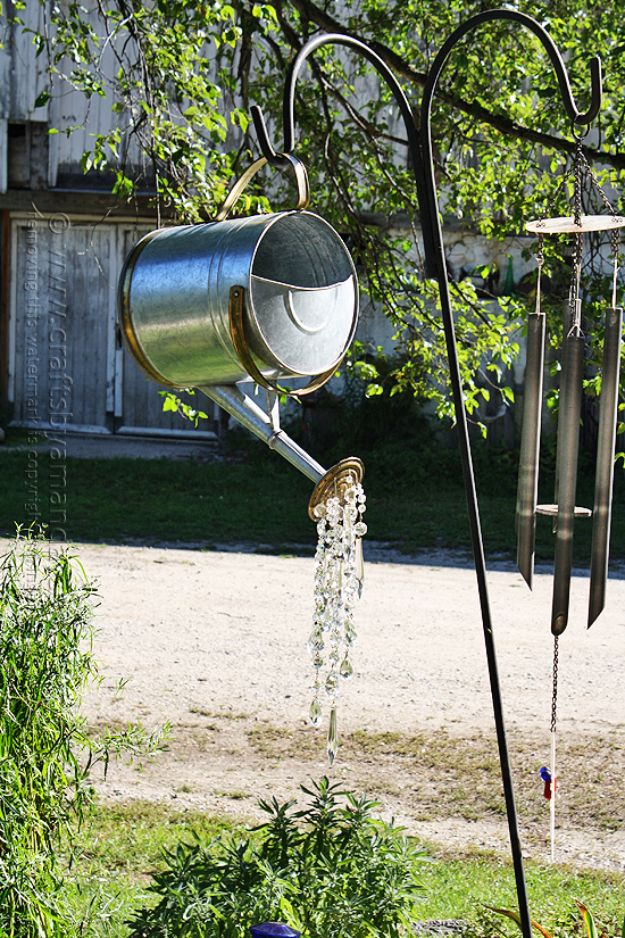 6. Beaded Wind Chime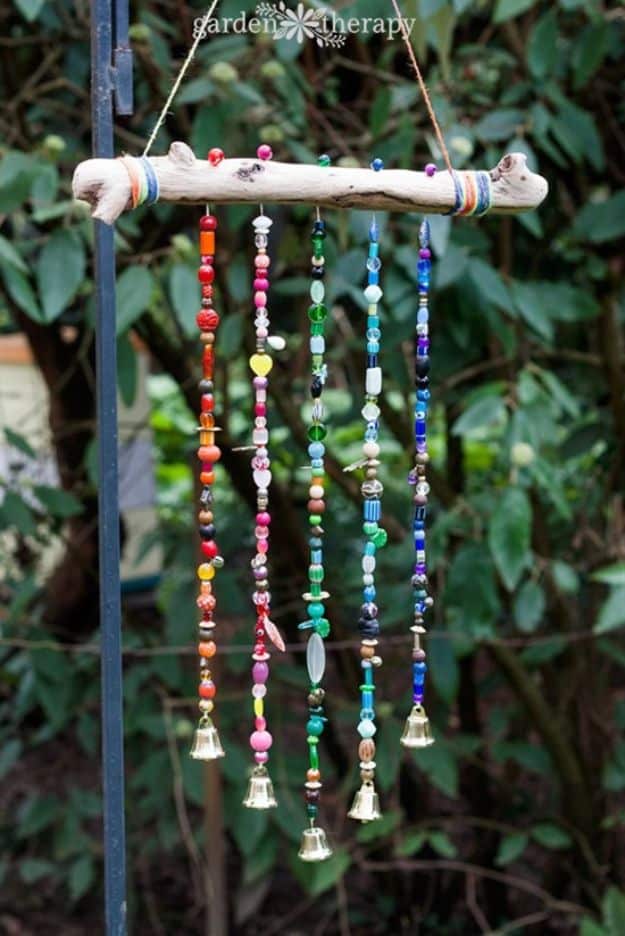 7. DIY Golf Ball Ladybug Garden Art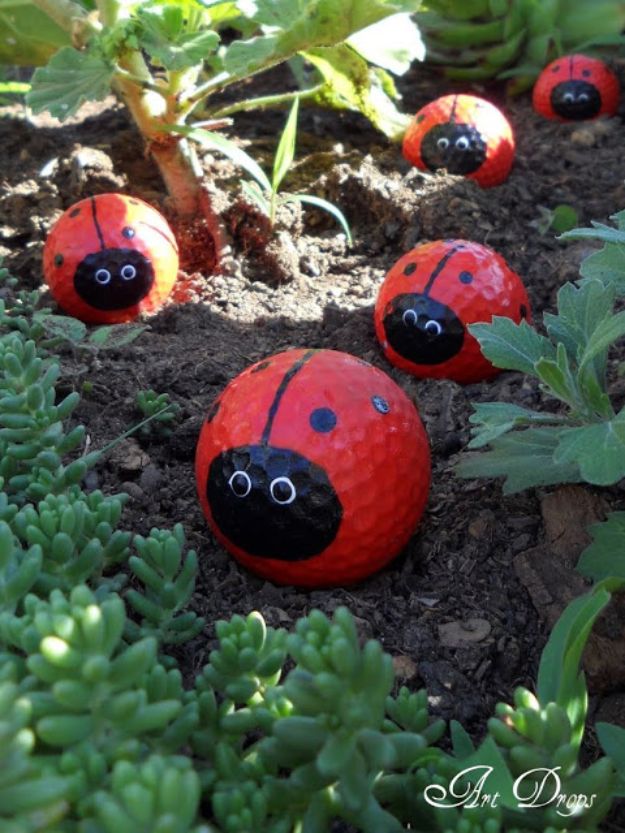 8. Clay Pot Lighthouse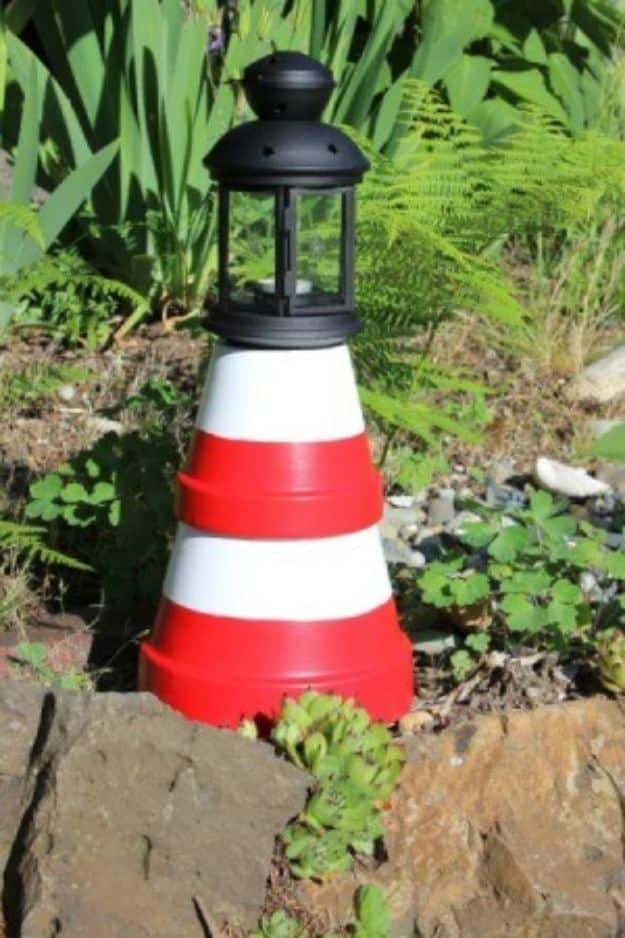 9. Tea Pot Bird Bath Garden Art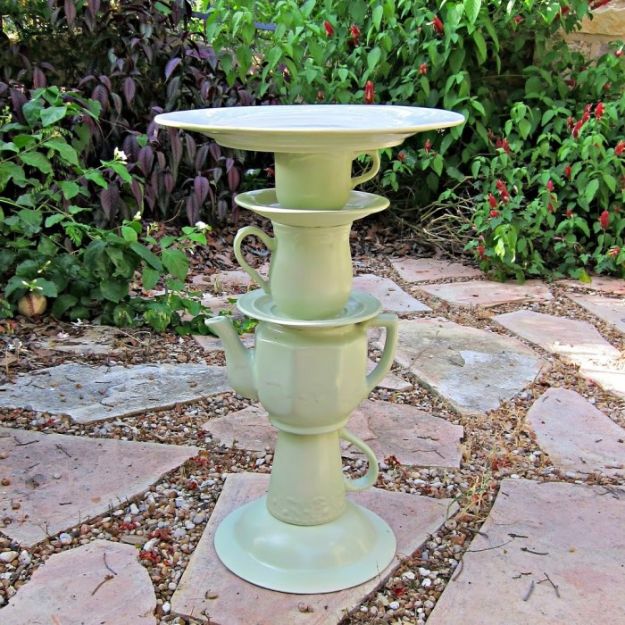 10. Upcycled Teapot Garden Decor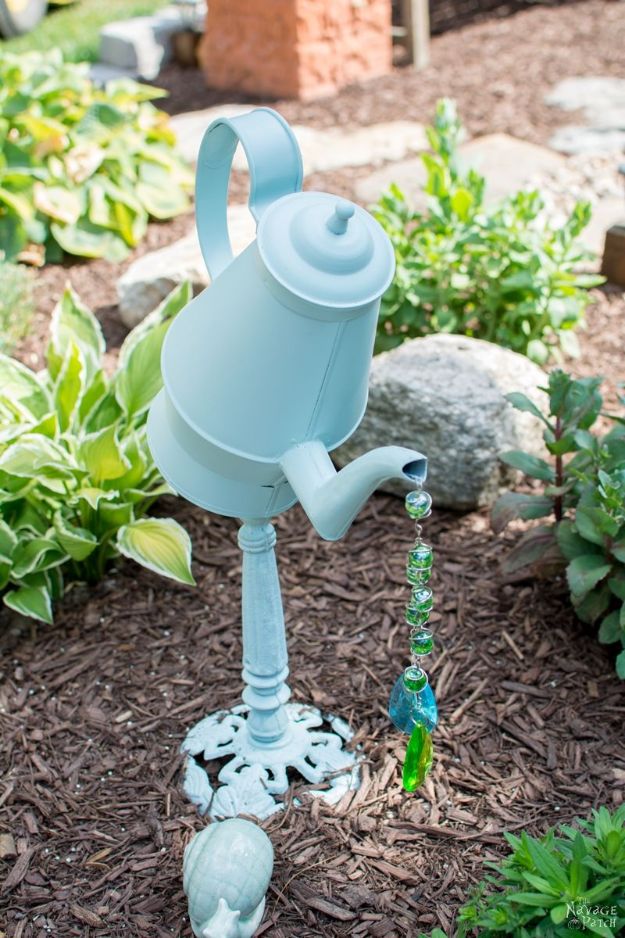 11. Book Painted Bricks DIY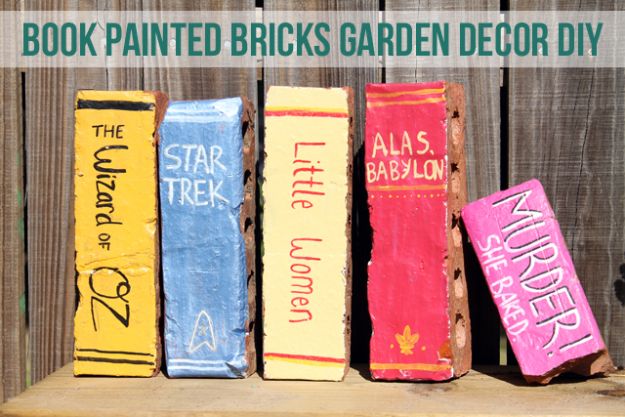 12. Plastic Bottle Flowers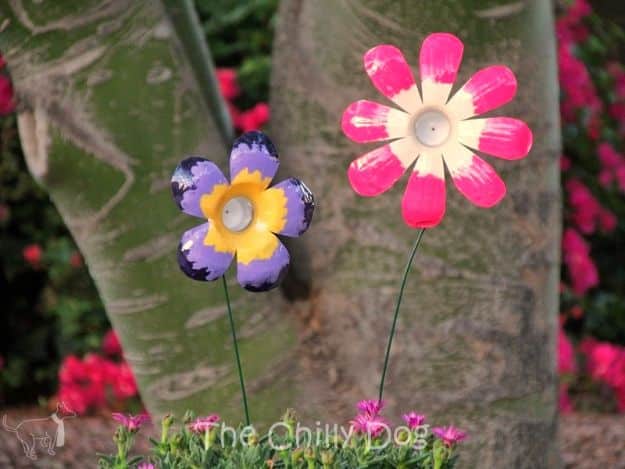 13. DIY Decorative Garden Ball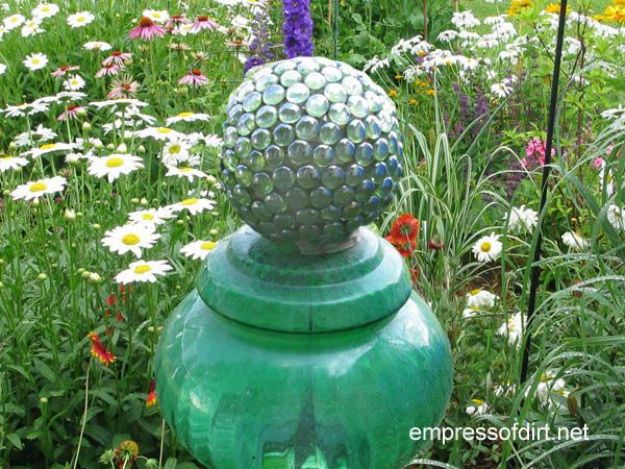 14. Penny Garden Ball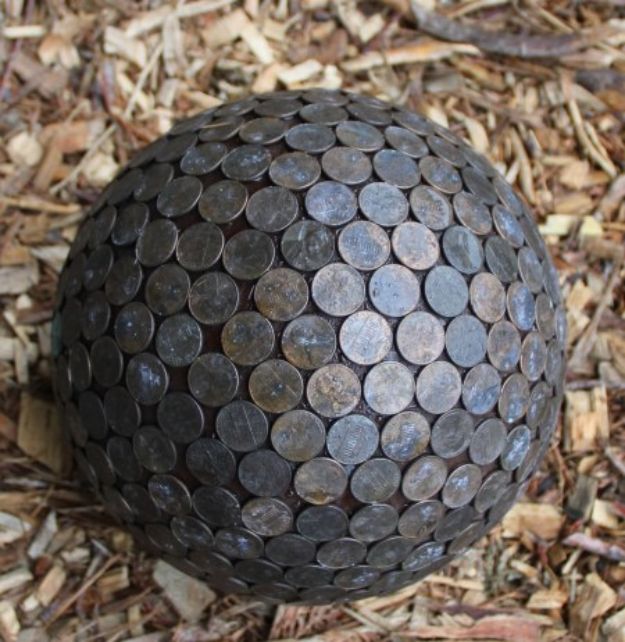 15. Mosaic Garden Stepping Stone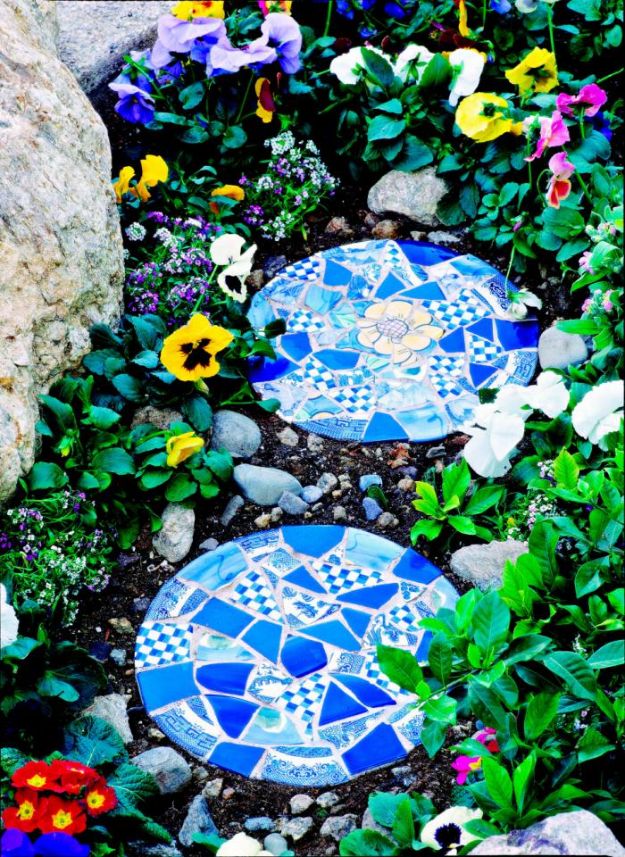 16. DIY Hubcap Flowers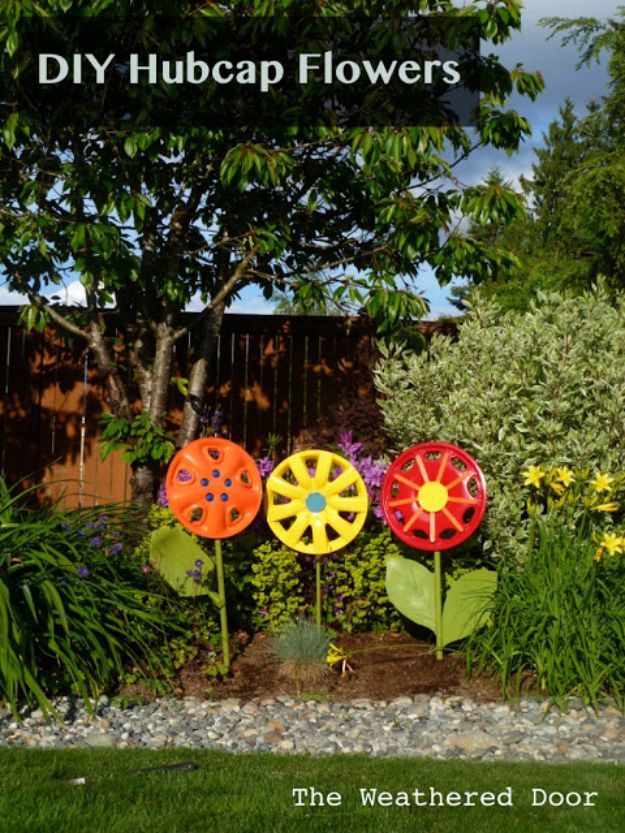 17. Dollar Store Garden Decor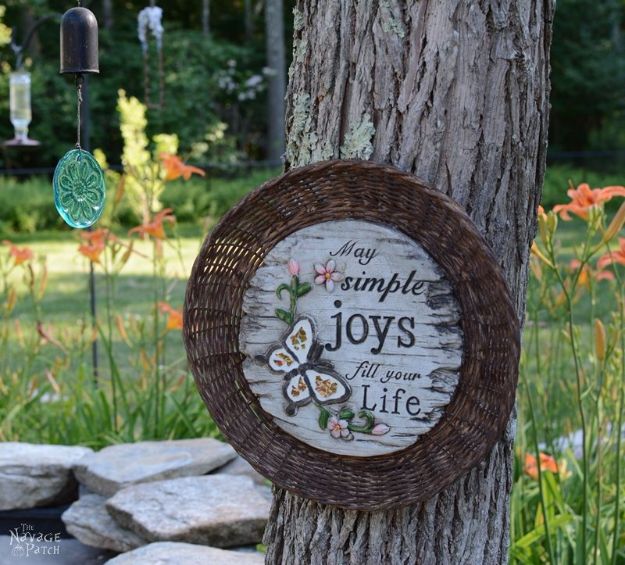 18. DIY Glowing Garden Ball
19. Garden Art Mushrooms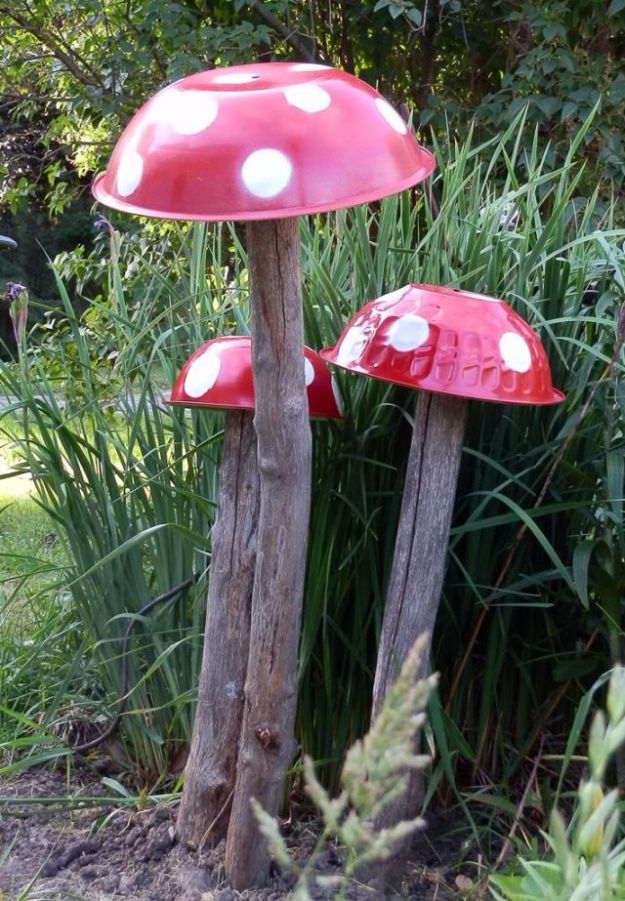 20. Luminaria Paint Can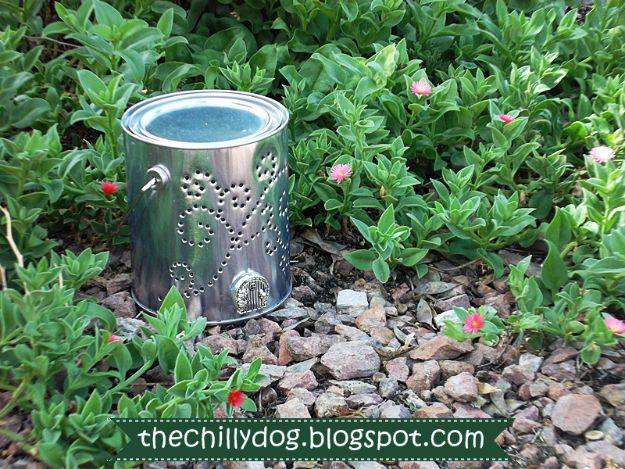 21. DIY Painted Garden Rocks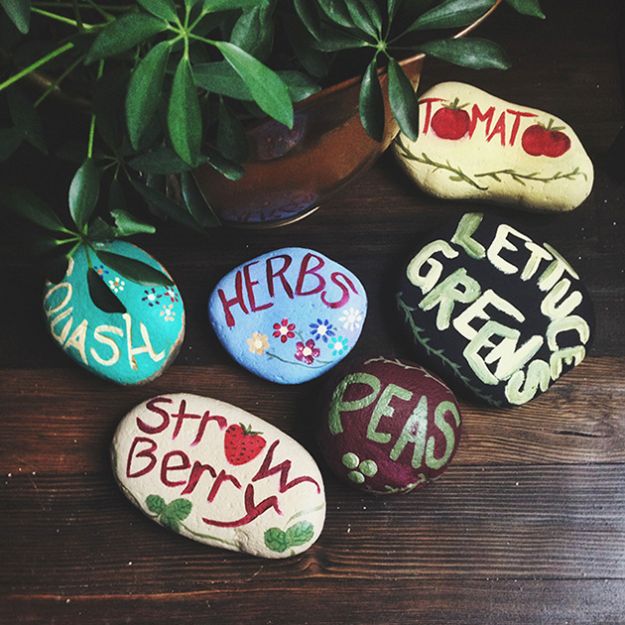 22. Recycled Clay Pot Moss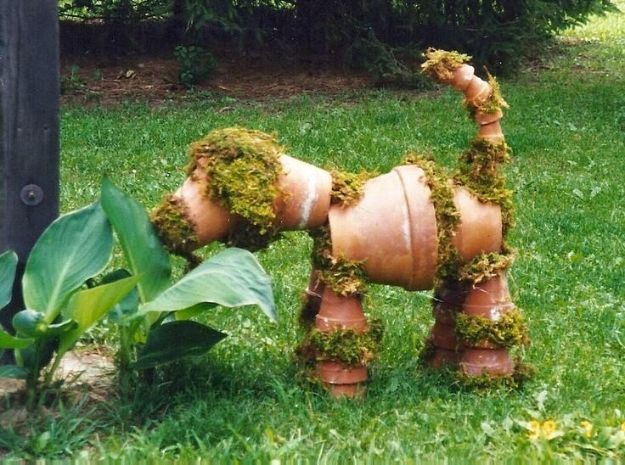 23. Make a Bird Feeder with Cups and Saucers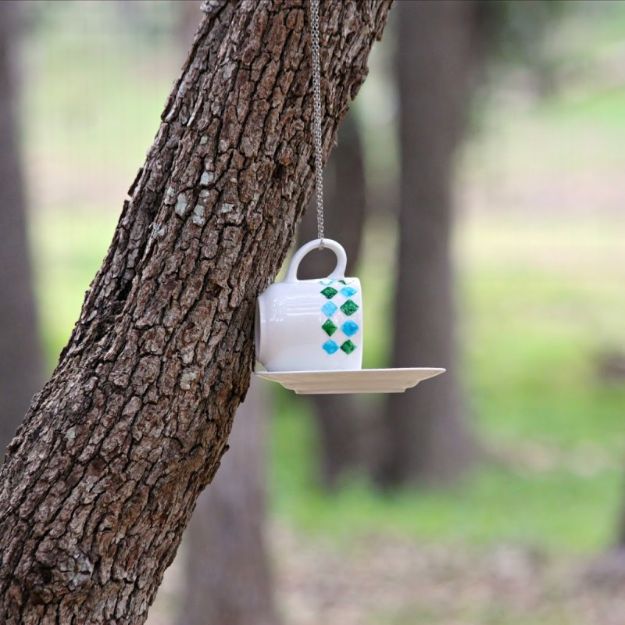 24. Bird Cage with Succulents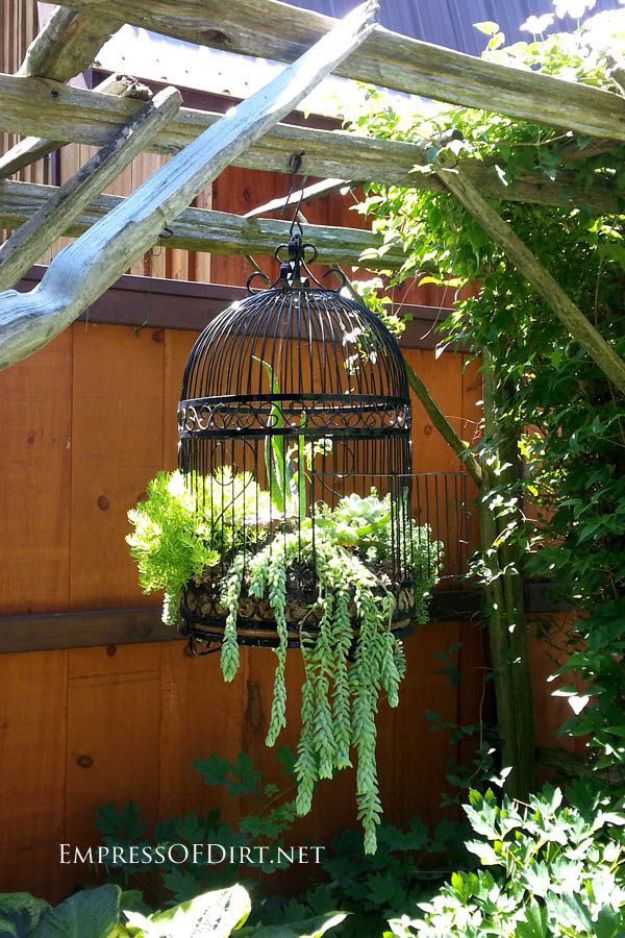 25. Toadstool Garden Decoration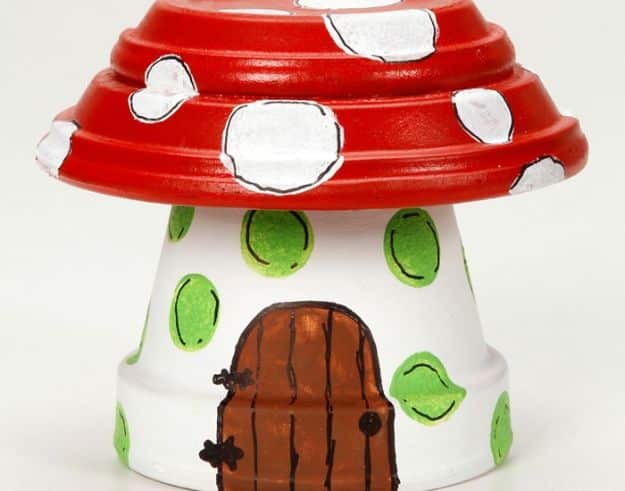 26. Decorative Posts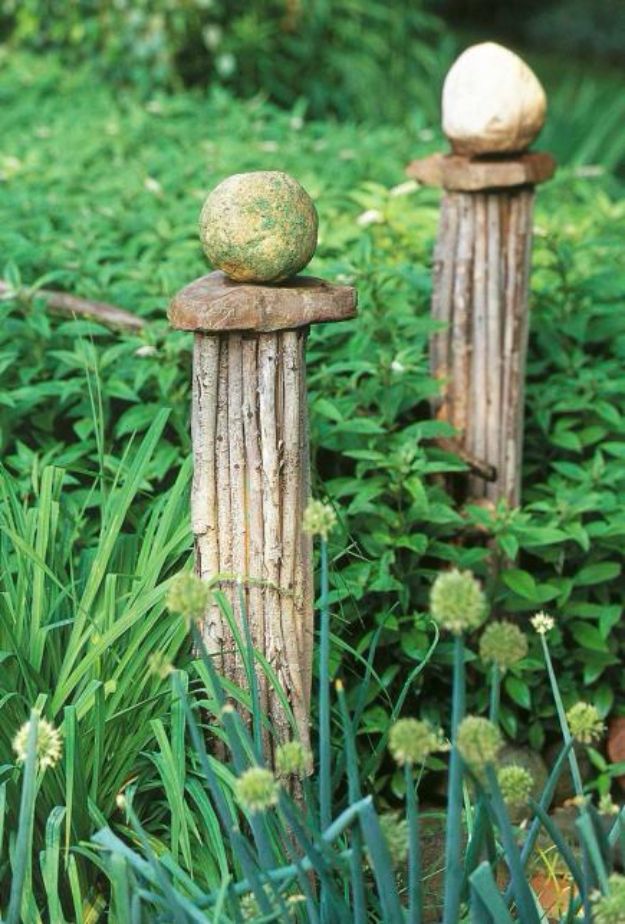 27. Glass Globe Towers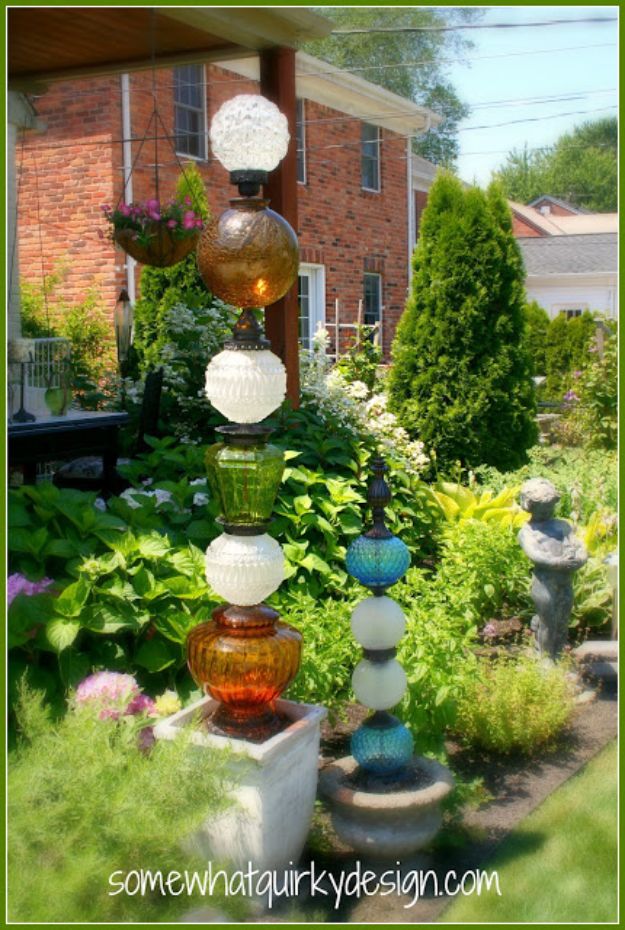 28. DIY Lamp into Orange Birdbath

29. Dragonfly Garden Art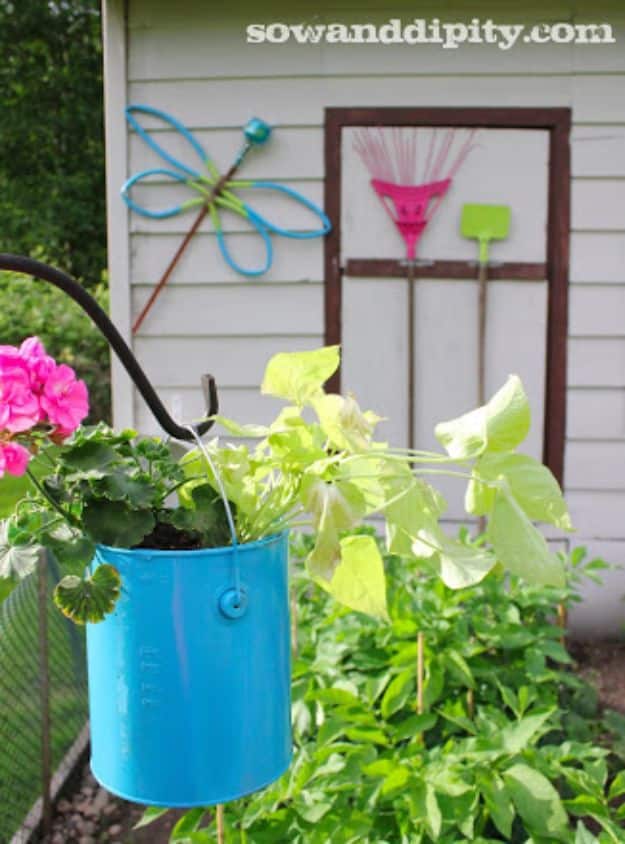 30. Mason Jar Lanterns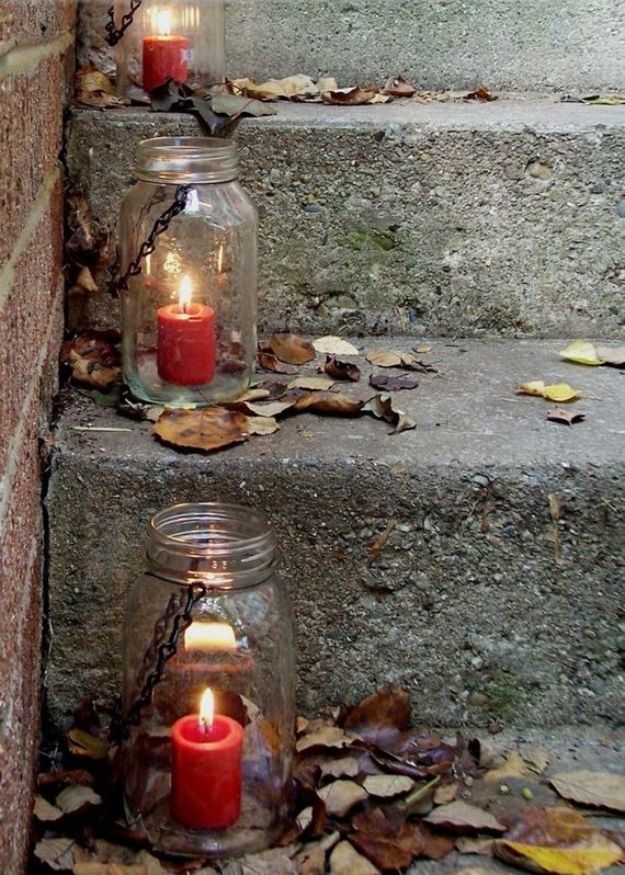 31. Sea Glass Garden Ornament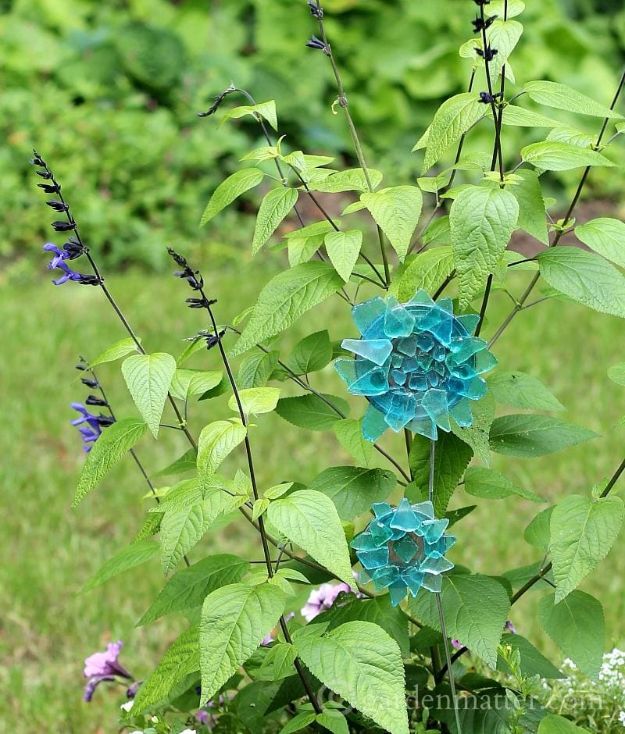 32. Watering Can That Pours Crystals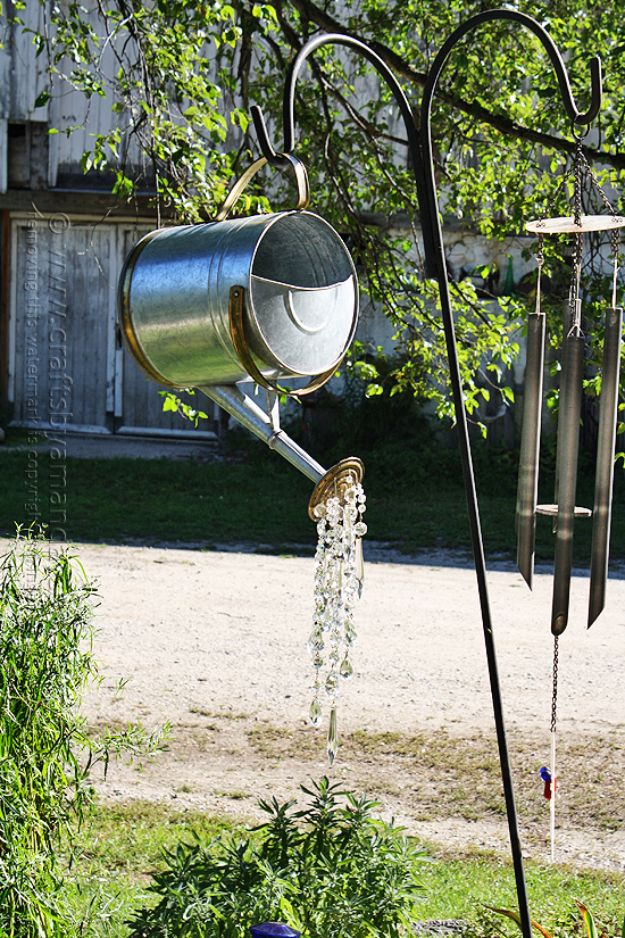 33. Whimsical Beaded Garden Ornament