A feather floor lamp can make your space fancy-looking and bright at the same time, but this type of lamp can be pretty expensive. Worry no more, as yoduvh Essentials on Youtube will teach you how to DIY this type of lamp. With yarn and a handful of things found around your house, you can now have your very own feather floor lamp! Watch the video tutorial below to learn.
Materials:
wooden lamp base
lamp shade
floral wire
gold spray paint
yarn
foil paper
empty contact paper roll
duct tape
acrylic white yarn 100%
acrylic blue yarn 100%
handy saw (for light cutting)
drill gun
glue gun and glue sticks
Directions:
Step 1
Cover the floral wire with floral tape. Grab the yarn and cut many strings that will be used in the DIY feather. Next, get two strings of yarn, fold them in half, and place the first one on top of the string, then the second one on the bottom. After this, pick the one that's at the bottom, tie them together, then pull the strings from both sides. Continue this process until you reach the end of the wire. (Make sure to place the strings next to each other without a space.) After you finished, glue it on the back using a glue gun. Turn it over and comb the yarn so that it will open. Trim the edges to shape it like a proper feather. Make feathers as many as needed for your lamp.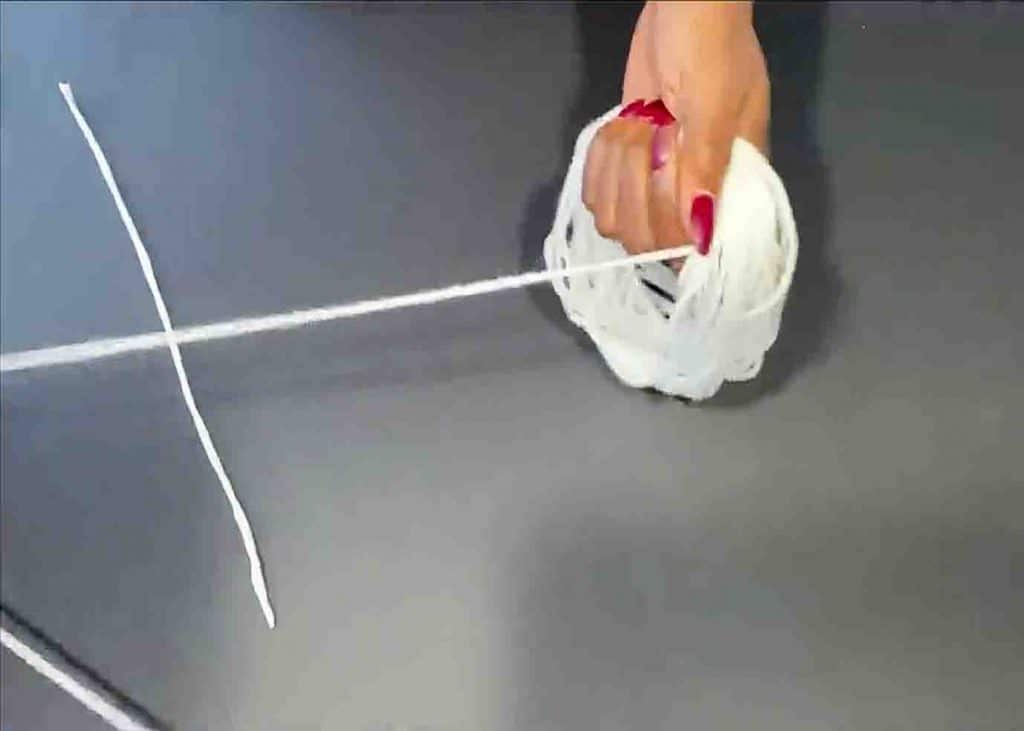 Step 2
Poke holes in the lampshade and insert the feathers. After it has been inserted, glue it to the outer and inner shade to give it a definite shape. Bend the wire inside to secure it. (Try to fill up the whole lampshade of feathers because the fuller it is, the better.) Moving on to the base, get the wooden floor lamp base, take out the top, and stretch out the cord. To lengthen the height of the wooden lamp base, use 2 pieces of empty contact paper rolls. Cut it to attach it to the wooden base. Glue them and tape them with some duct tape to secure them. Using aluminum foil, make a branch and attach it to the body of the lamp to make it more realistic. Next, cover the entire body of foil up to the top, then spray paint it with gold. After this, fix the shade on top and your DIY feather floor lamp is now finished.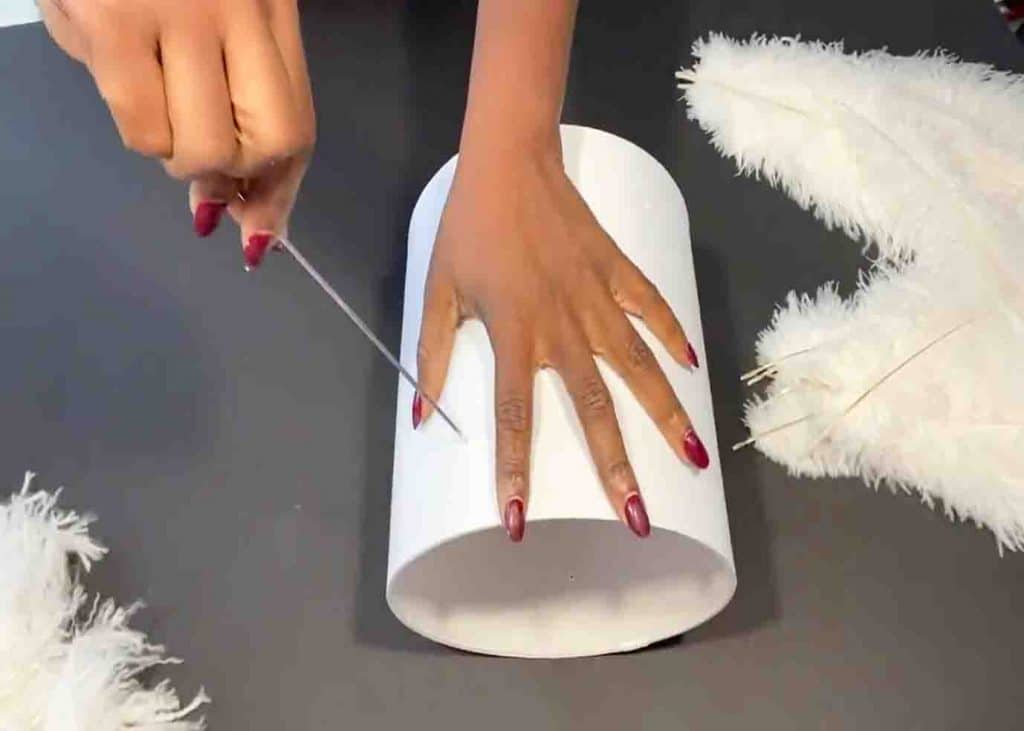 DIY Feather Floor Lamp Tutorial