This DIY Dollar Tree farmhouse heart wreath by Nathalie Creates Crafts on YouTube is so cute and girly. It would fit perfectly for the springtime or as Valentine's Day decor. I'm in love with this wreath and it's inexpensive to make. Plus, it's an easy craft to follow along with step by step instructions. You can hang this wreath up outside your door, or hang it around the house too. I love the natural rope look on this wreath, and farmhouse decor can be pricy, so this DIY is a steal. This heart wreath is so pretty and I can't wait to create one.
Supplies:
1 Wire Heart Frame

2 Bundles of Nautical Rope (Make sure it is the 13ft, not 9ft one) or you'll need 3 bundles

4 Wired Burlap Ribbon (2 Pink & 2 Beige)

hot glue gun
scissors
pliers
Directions:
First, start off using one end of the nautical rope and gluing it to the center of the frame. Hold the rope down until it dries, and weave the rope from the middle frame into the center frame holding it tight. Repeat the weaving pattern all around the heart.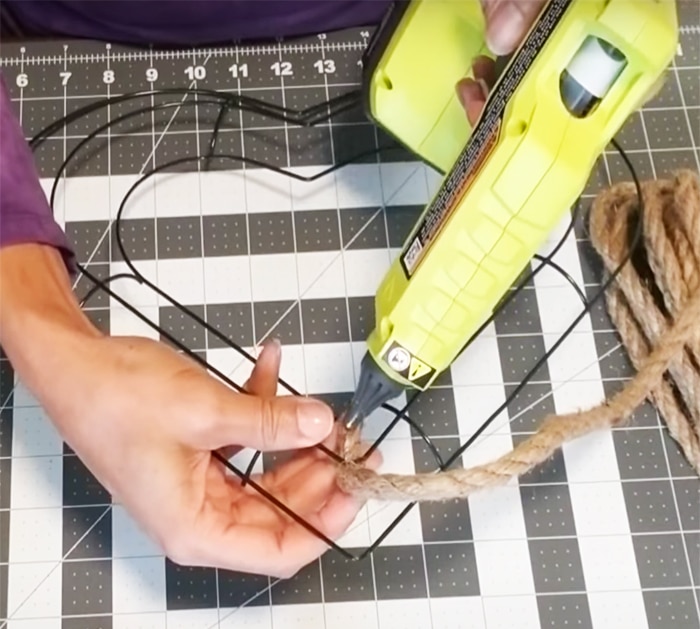 Next, once the rope is covering the middle frame, cut the pink burlap ribbon at 6 inches with 30 pieces. Fold the ribbon in half, then fold it lengthwise, and cut diagonal towards the wire to form a dovetail. Repeat this step for all of the pink ribbons and create the petals. Continue to watch Nathalie Creates Crafts tutorial on YouTube for full instructions and details.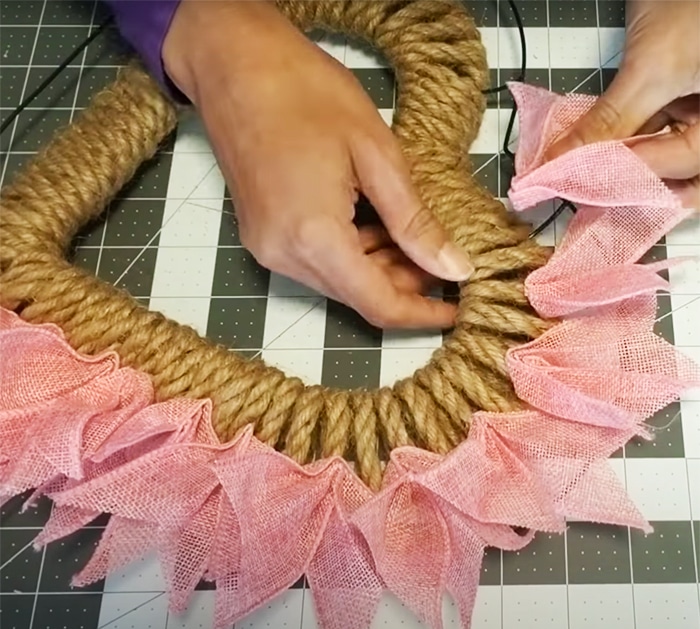 In conclusion, this would be a fun wreath to make with friends and create on Galentine's Day. I think it's a pretty wreath that doesn't require expensive materials or supplies. Plus, it's super festive and this would be a cute gift idea for your girlfriend.