Don't you love fall? Don't you love the colors, the cool breeze, the flavors, and everything else? It's just beautiful, right? I love this season, and I always design my home with lots of fall decorations. I've already made tons of DIY projects, but there was something missing – the centerpiece for my round table. I couldn't find anything from the stores that I liked. Then I found this DIY fall centerpiece decor idea and was totally in love with it. I bought all the materials I needed and made it right away. It turned out stunning! The colors are just fantastic – definitely worth making.
TikToker @themagnoliamercantile shared a video on the platform showing how she made the perfect centerpiece decor for this season.
DIY fall centerpiece decor idea
She started by placing four dry floral foam on a woven brown basket. Make sure that they are flat before placing the glass, as you don't want it to fall and break later on. Next, she placed a glass candle holder on top of the foams and then put the orange battery-operated candle inside.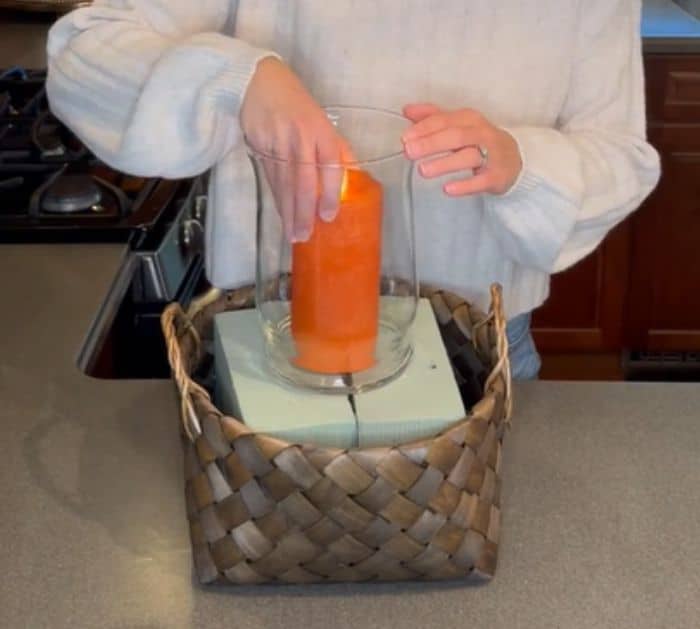 Now, it's time to add the flowers. Using a wire cutter, she cut the stems of the plastic autumn flowers to separate them piece by piece. This will allow her to arrange it easily around the vase.
She filled the vase around with orange flowers and made sure she didn't cover the candle. This will be the outer layer of flowers. Once done, she added the green flowers for the inside layer. For dimension, she added a few red flowers in the front, side, and back.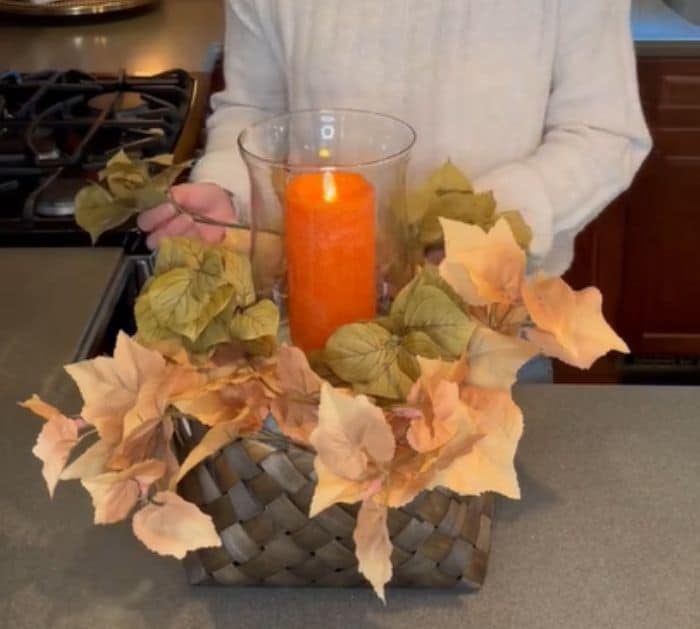 For finishing touches, she added a few floral garden orange fruit stems and white stems. That's it! How gorgeous is this centerpiece?