Faberge eggs were created for the czar's wife by a Russian artist and they caused quite a stir because everyone else all over the world wanted one as well. They were so beautiful and highly sought after and I had always had a fascination with them since I was a child. I was so glad to see this excellent video on Youtube explaining how to make a replica of one of these eggs, I gathered my materials together and couldn't wait to get started. I got all my supplies from Michael's Craft Store and used my 40% off coupons, so this project was super affordable as well. You are not going to believe how easy this project is, I literally did it in two steps and it was so fun. The best part about it is that you end up with a very classy looking elegant egg that looks beautiful with your home decor.
Materials:
Craft Egg (from Hobby Lobby or Michael's)
Antique Gold Craft Paint (Michael's or Hobby Lobby)
Paper Studio Gem brand Stickers (Michael's or Hobby Lobby)
Directions:
First, paint your egg gold, I use a regular bristle brush, but you can also use a foam brush, it will work fine.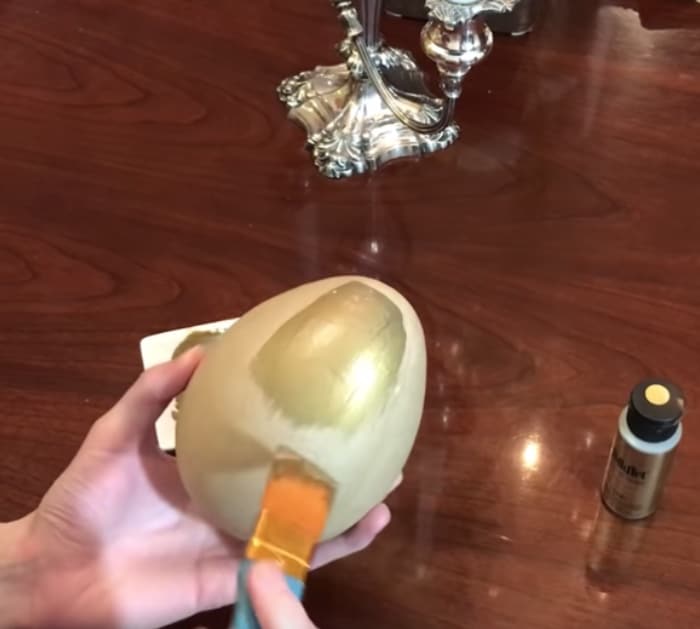 Then you decorate your egg with stick on gems in a diagonal pattern as shown in the photo below.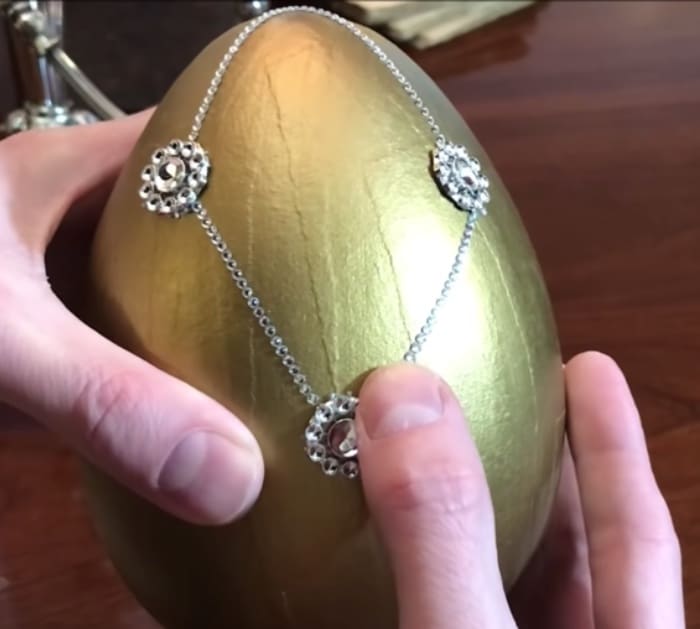 This is a gorgeous project and so simple, a great idea for an afternoon activity, I highly recommend this.
How To Make A Faberge Egg