Natural wood furniture is by far my very favorite thing. It is very hard to come by handcrafted wood in this day and age because convenience shopping and big box stores rule the market. Things are changing, but in the meantime, we can always make our own handcrafted furniture. I really wanted to see what kind of projects people were making these days. I went searching on Youtube and found this awesome table from a tree stump tutorial by Chester, and I was completely mesmerized with his table making. Chester takes us on his journey to find the exact stump he needs to make his table and all the clever things he does to refine this beautiful wood to create the most awesome little table you have ever seen.
Materials:
A tree stump
A circular saw
A hammer
A chisel
A regular saw
An electric sander
Varnish
Directions:
The video tutorial that shows the making of this tree stump table project is a real nail biter. After Chester take the tree stump back to his workshop, he really gets to work on it. He first removes the bark, then starts contouring the sides, and cutting out the legs with a circular saw.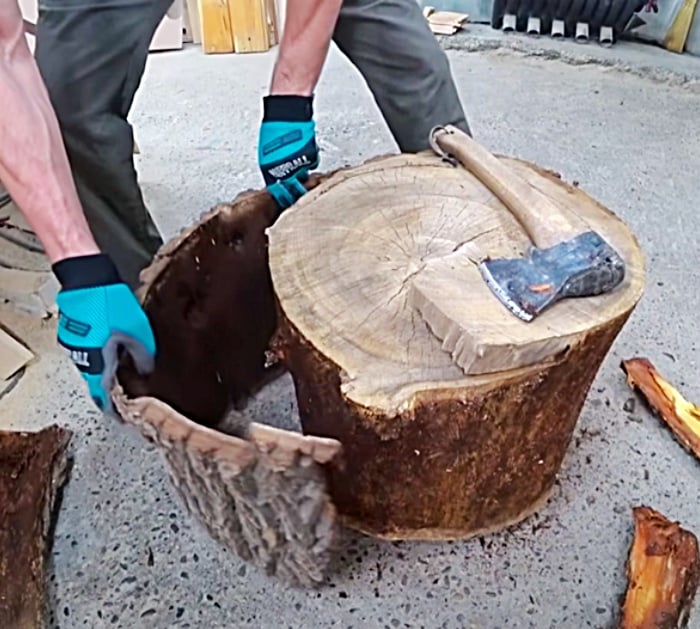 Then, after a lot of sanding, Chester makes the final cut that gets the table to the exact size he needs. Chester then applies varnish to the table and the natural luster of the wood just pops with beautiful rich wood tones.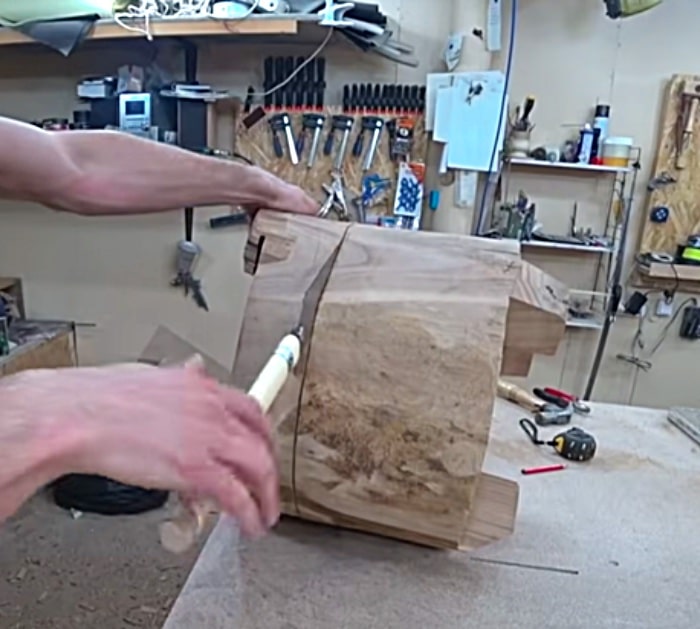 This was an amazing video, Chester has become my hero!
How To Make An End Table From A Tree Stump