This DIY dream catcher wall hanging decor by Dots DIY is a simple yet beautiful project you can make at home. This will surely brighten up and give good energy to your space. It's a very easy and fun project to do on a weekend. Watch the video below for full instructions.
Materials:
wooden ring
jute yarn
scissors
woolen thread (in 3 different colors)
paper
big needle
Instructions:
Step 1:
Wrap the jute yarn around the wooden ring. Once done, tie it to secure it in place then cut the excess.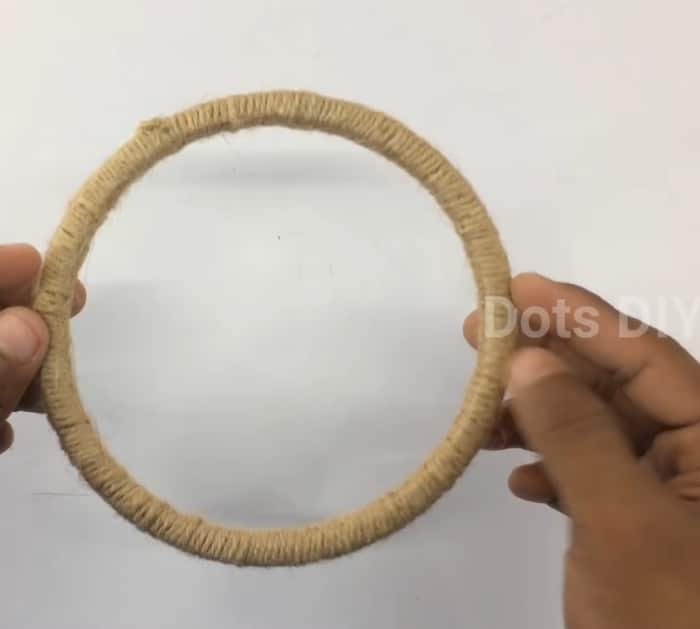 Step 2:
Fold the paper several times until it becomes a small square piece. Wrap the woolen thread several times. Once done, cut a small thread and tie it around the loops. Remove it from the paper.
Step 3:
Get another small thread and tie it just below the top of the loop.
Step 4:
Cut the loops on the other end. Now it will look like a tassel.
Step 5:
Insert a long jute yarn into the needle, then tie one end into a knot. Next, insert the needle in the middle of the tassel and pull it so that you'll have the cord. Repeat it 3 more times for a total of 4 tassels. You need four tassels for every color. The length of the cord for each set will vary – short, medium, and long.
Step 6:
Get your wooden ring wrapped in jute yarn and 4 tassels of the same color. Tie the cord of each tassel in the ring. Make sure that they are equally spaced. Repeat with the other colors – tie them to the exact place as the first layer of tassels. Since the cord of each one differs, there will be three layers. Trim off excess jute.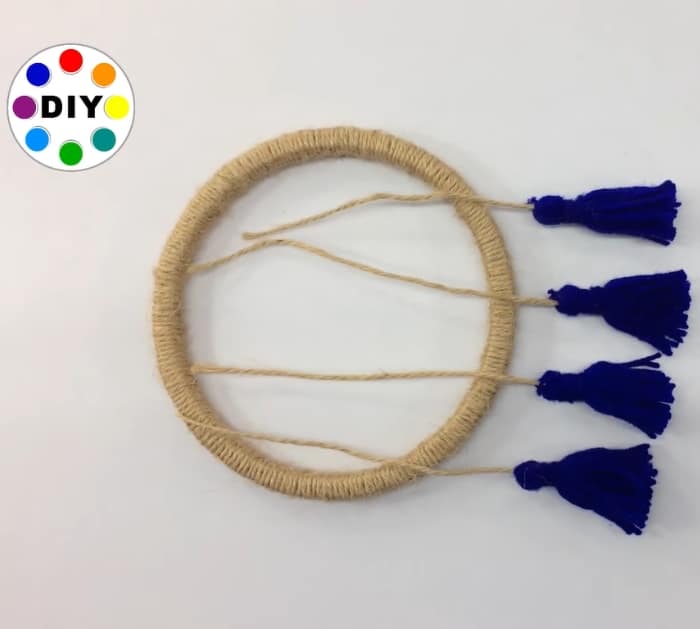 Step 7:
Lastly, make a loop using the jute yarn and tie it to your dream catcher so you can hang it on your wall.
DIY Dream Catcher Wall Hanging Decor