Placing this DIY Dollar Tree outdoor lighting decor in your garden will surely make it even more beautiful at night. I am so in love with the shadows it creates. This idea is by Tina Did It on youtube. It's a quick and easy project you can make on a weekend. You can either hand it on a tree or place it on the ground.
Materials:
4 pieces of 5×7 frames
splatter screen
solar light
bath mat gems
chain
hot glue
E6000
Instructions:
Step 1:
Get the dollar tree frames and open them. Take everything out including the glass and set those aside. You can save them for another DIY project. Remove the clamps using scissors or hands.
Step 2:
Take the bath mat and place the frame on top. Cut it out so you can fill the inside. Make sure that the dips are facing outward so you can put the gems later on. Hot glue the edges. Repeat with the other frames.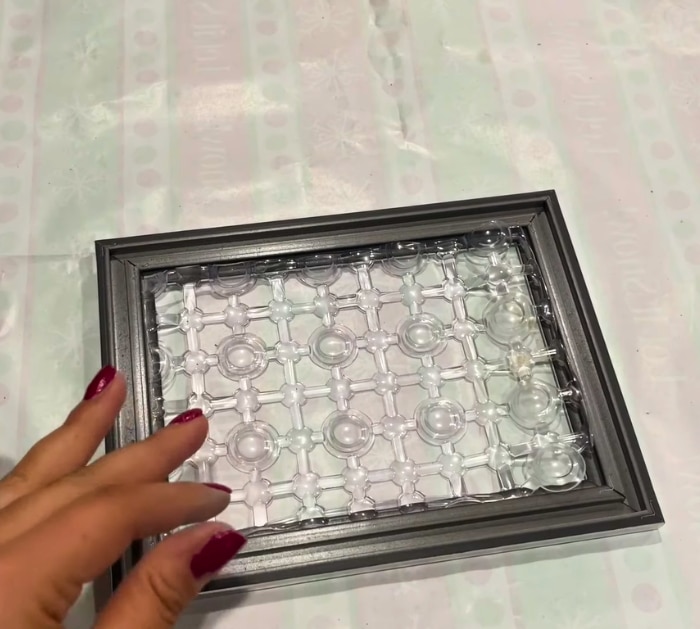 Step 3:
Glue the gems onto the dips using E6000. Once done, let them dry completely.
Step 4:
Turn them into a box. First, get one and apply E6000 glue to the long sides, then attach the other two frames. You can use objects to place on the sides so they won't fall. Once it's completely dry, glue the last frame but do not remove your stands on the sides.
Step 5:
Make the top part. Take the splatter screen and measure the opening on top. Cut it out and make sure it fits perfectly.
Step 6:
Take the top part that has the lamp, then set aside the bottom as you will not use it. Make a hole in the center of the screen and insert the lamp. Glue it on your frame.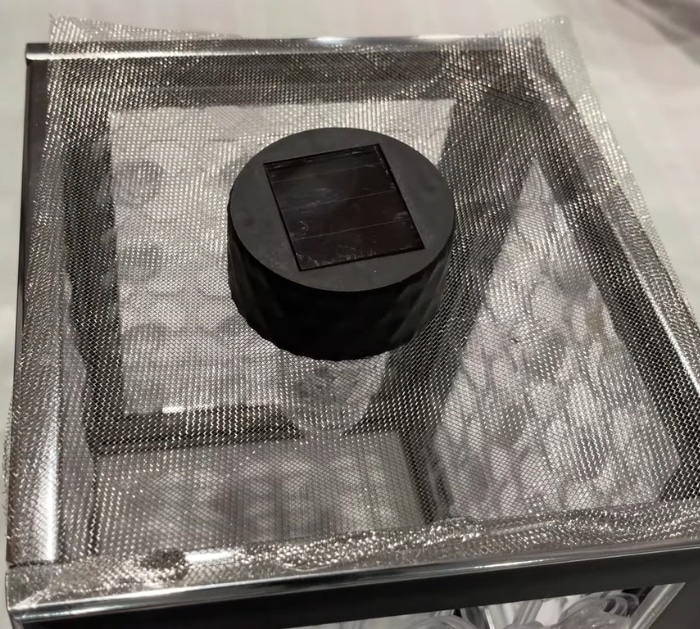 Step 7:
Attach the ends of the chain on all sides of the frame. You can skip this part if you are putting it down to the ground.
DIY Dollar Tree Outdoor Lighting Decor