This DIY concrete lamp by so0onita definitely caught my attention when I was looking for projects to make last weekend. So I thought I would share it with you. How gorgeous is this piece? It surely is a conversation starter! This does not even look like it was just made at home – it looks like an expensive lighting decor piece that you can buy from the stores. Read on or watch the video below for full instructions.
Materials:
cement
sand
water
oil
chain lights
little jar (4.3-in height)
plastic sphere (5.12 in diameter)
bowl
glue gun
wooden sticks
sandpaper
gold paint
synthetic brushes
Instructions:
Step 1:
Make a concrete mixture with one part cement and three parts sand in a bowl. Add water and mix until you get a consistency that is good to work with.
Step 2:
Glue the jar on the opening of the sphere using hot glue. Let it dry completely.
Step 3:
Brush the sphere with oil but do not include the jar.
Step 4:
Fill the sphere with a concrete mixture. Tap it on the sides to remove air bubbles. Set it aside and let it dry for a couple of days.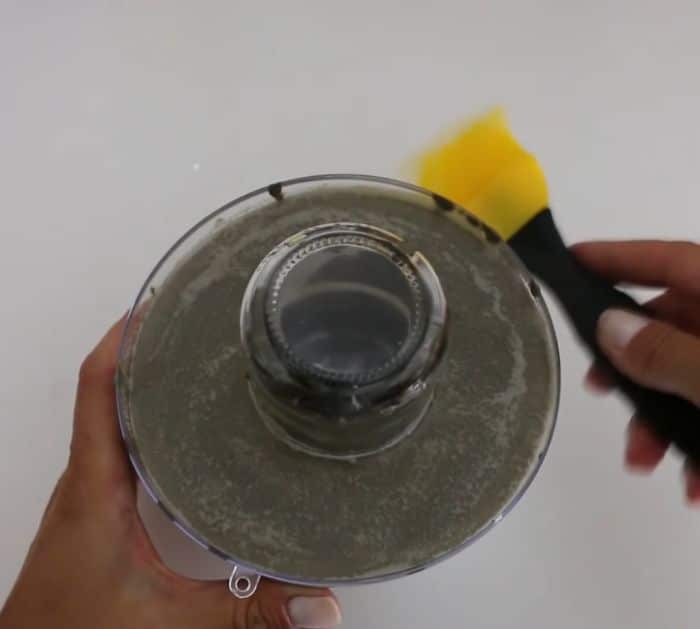 Step 5:
Remove the sphere from the concrete.
Step 6:
Take the other half of the sphere or use the same mold again and brush it again with oil. Fill the sphere with concrete, then clean the jar. Use wooden sticks as spacers, place two on each side of the sphere. Put the concrete with the jar onto the wet mixture. Make sure it's centered. Let it dry for a couple of days.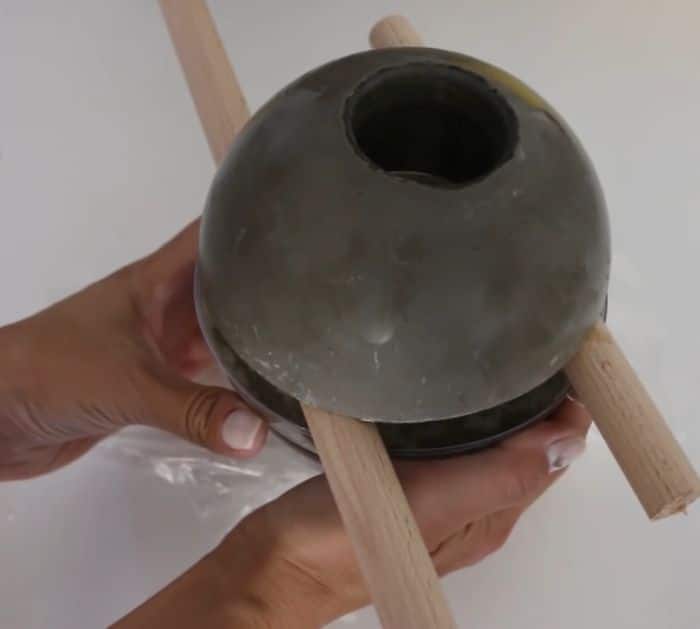 Step 7:
Remove wooden sticks and take the concrete out of the mold. Sand the edges with sandpaper.
Step 8:
Paint the inside of the concrete balls with gold paint. Let it dry. Lastly, place the chain lights inside.
DIY Concrete Lamp