If you are looking for a DIY flooring idea that has the look of a solid smooth floor without the price try this DIY Colored Paper Flooring idea made with ordinary colored construction craft paper. So if you want to rip out your old carpet but don't have the money to install colored tiles flooring and still want the warm look of colored tones this is an excellent alternative. By using this simple technique you can give your floors a beautiful bright look in beautiful multi colored tones and it's really cheap too! You can do a DIY Colored Paper Floor for about Fifty Cents a square foot! I couldn't wait to start this project and the very first thing I did was prep my paper.
Materials:
Large Package of Colored Construction Paper (from the craft store Michael's or Hobby Lobby)
1 Gallon Of Glue (Elmer's)
Water
Epoxy
Stain (Golden Pecan from Minwax is good)
Large Flat Bucket (like a sink insert)
Directions:
Mix one part glue to three parts water in a big flat bottom bucket then put the paper in (one sheet at a time) and soak for a minute.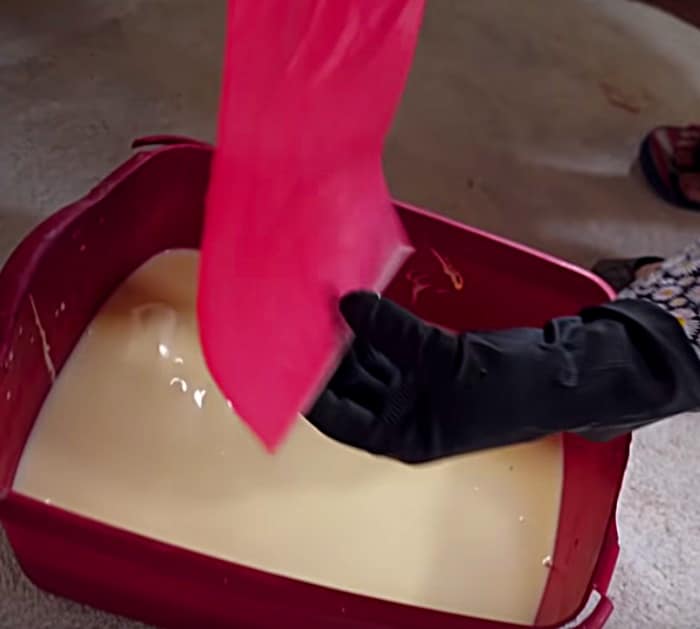 Then stick your gorgeous brightly colored paper to the floor in a random pattern overlapping in some places.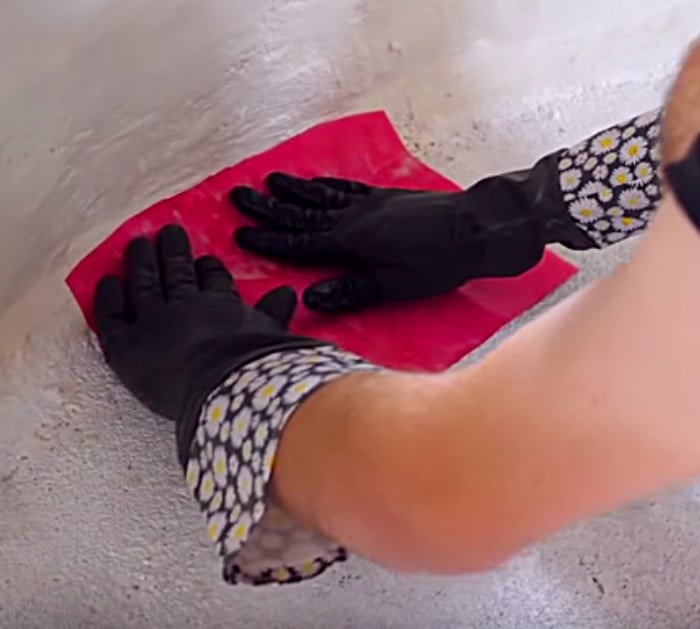 Then brush on more glue as you go to work out bubbles then let dry.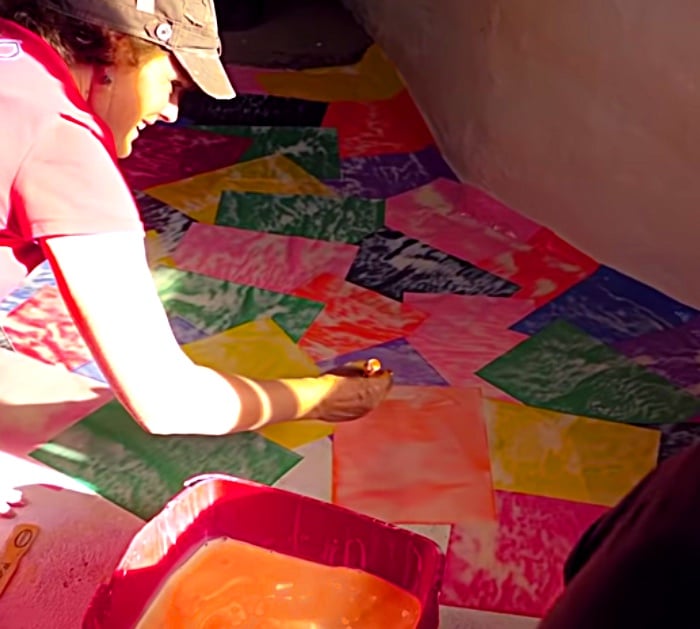 Then when all your paper is completely dry brush some stain over your beautiful colored paper floor.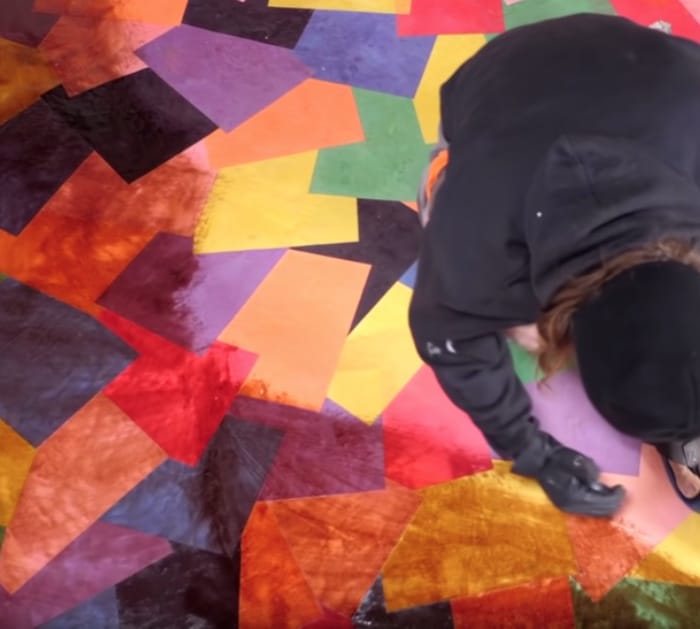 Then add some epoxy over the entire floor surface and let dry (you may want to do 2 coats).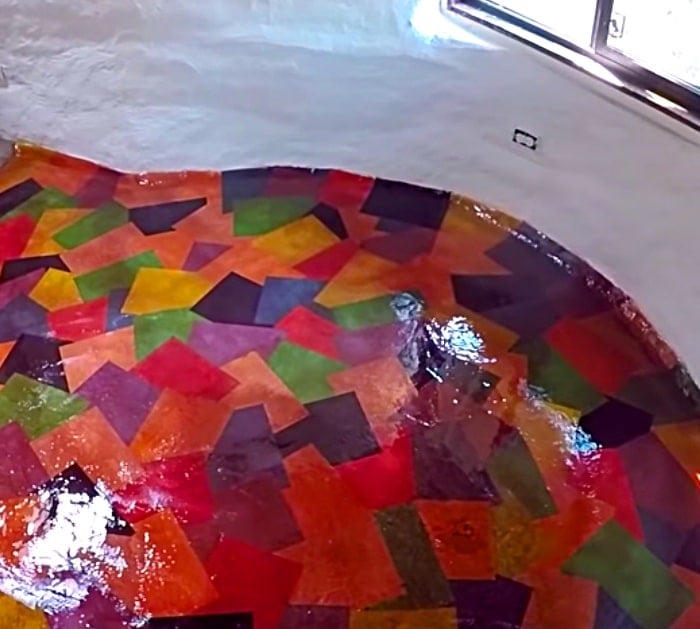 This floor is so bright and cheerful, I love it and hope you will too!
DIY Colored Paper Floor