This DIY Christmas wreath by MadebyFate on YouTube is impressive because it's so inexpensive to make and it uses egg carton trays. It's a quick and easy project to work on during the holidays for decor. I know that Christmas decor can get pricy, especially wreaths. Plus, this size of a wreath is big and would cost over $30. However, when making this Christmas wreath, it can cost less than $20 and if not $15. All of these items you can purchase at your local Dollar Tree. I love how this tutorial makes me realize you can be creative with the items you may have lying around the house that could be thrown away.
Supplies:
cardboard box
yarn
marker
box cutter
empty egg carton tray
scissors
garland
hot glue gun
mini ornaments
tinsel garlands
bow
Directions:
First, start off by drawing a circle onto a flat cardboard box. You can use something big and circular to trace or use a marker and yarn as a compass for the perfect circle. Cut out the circle. Then, prep the rest of the materials for the wreath such as cutting the garland to the size of the circle and the individual pieces from the egg carton tray.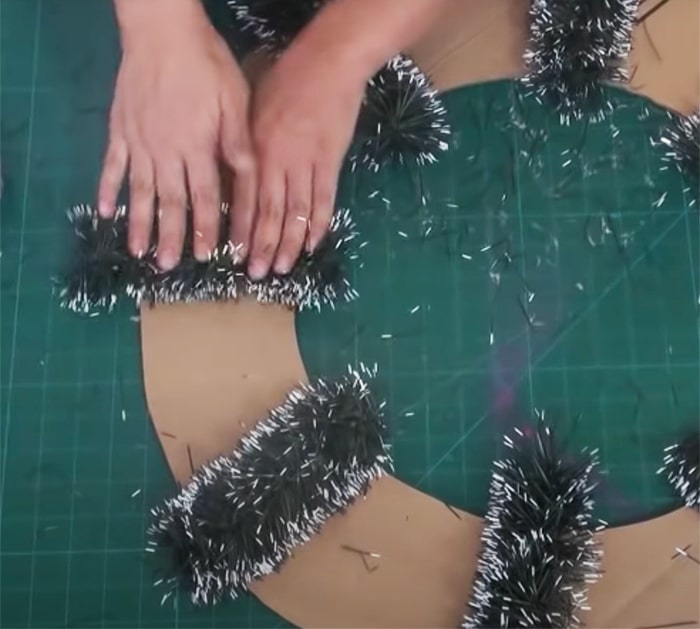 Next, use the hot glue to glue on the cut garland pieces while leaving space for the individual egg carton tray circles. Add mini ornaments to the holes while skipping around and leaving some of them empty. Continue to watch MadebyFate tutorial on YouTube for full instructions and details.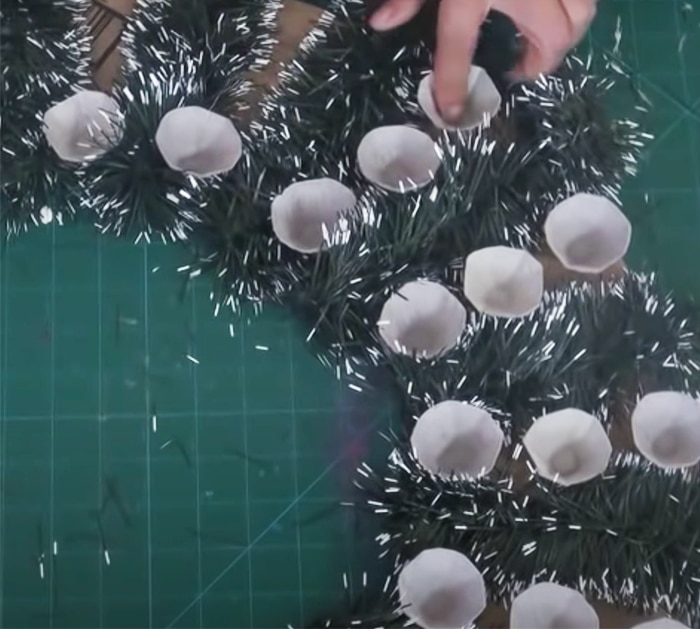 Overall, this is a unique idea to make a Christmas wreath if you are on a budget. Also, it would be fun to repurpose some items around the house to create a Christmas decor. I love how simple the wreath looks, and it does not look cheap at all either.