11. Tin Can Snow Man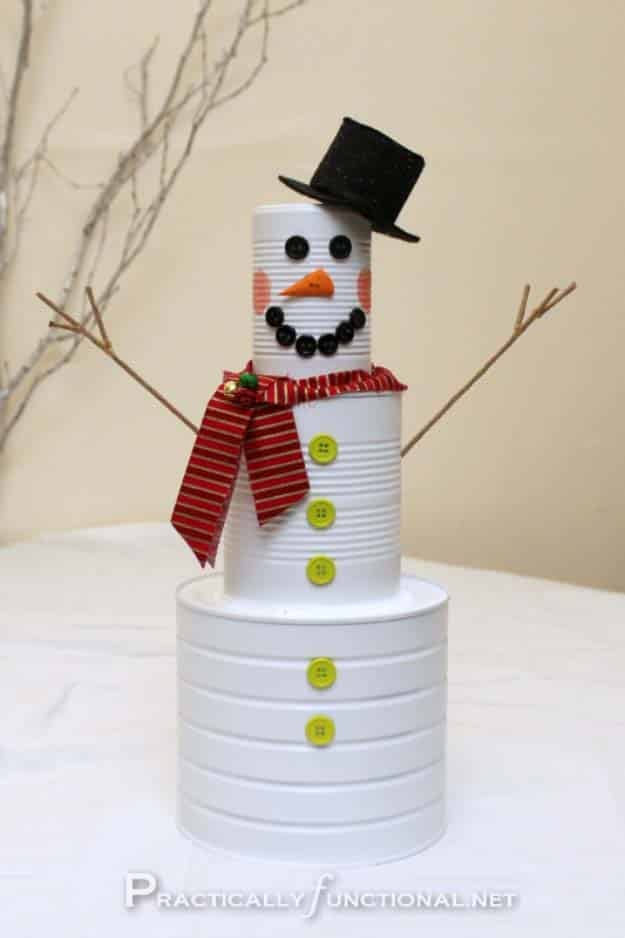 This craft is super simple to make, and way cute, plus it's a great way to recycle a couple of tin cans! When my husband was a kid, his mom made Christmas decorations out of tin cans all the time, so I figured I'd try my hand at a tin can snowman this year. So glad I found this comprehensive DIY tutorial from Tauni Everett. The little guys look so adorable!
12. Wine Bottles Christmas Display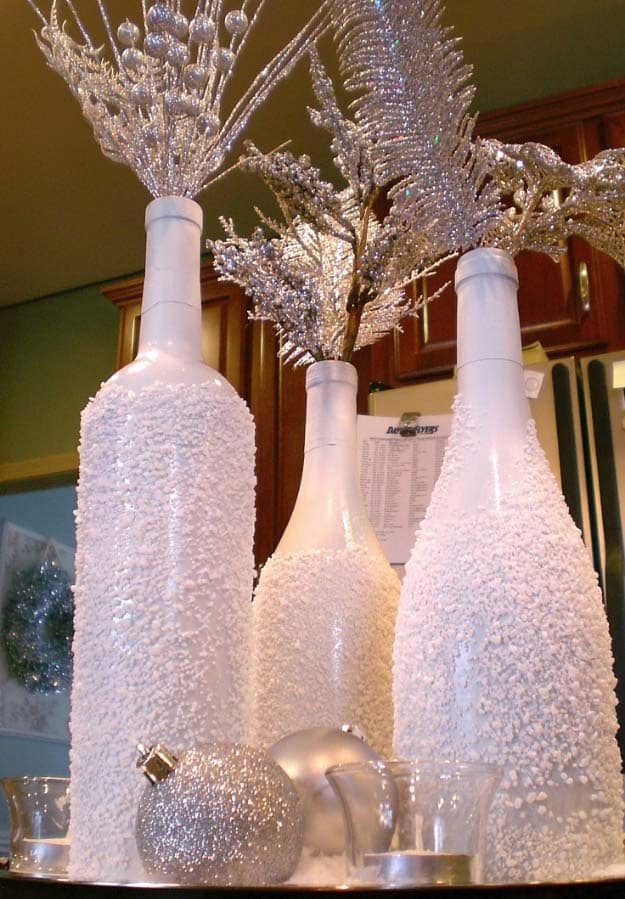 These are beautiful! I have lots of empty wine bottles to try this on. Fun "green-disguised-as-white" idea! I'm going to have to try this one. I adore the texture the salts give the bottles. I totally think it looks like snow. Any craft that starts with emptying a wine bottle is a good craft. Lord knows I have plenty of wine bottles at my house.
13. How to Make a Fast Burlap Bow for Holiday Decorations

14. Tabletop Knitting Needle Ornament Tree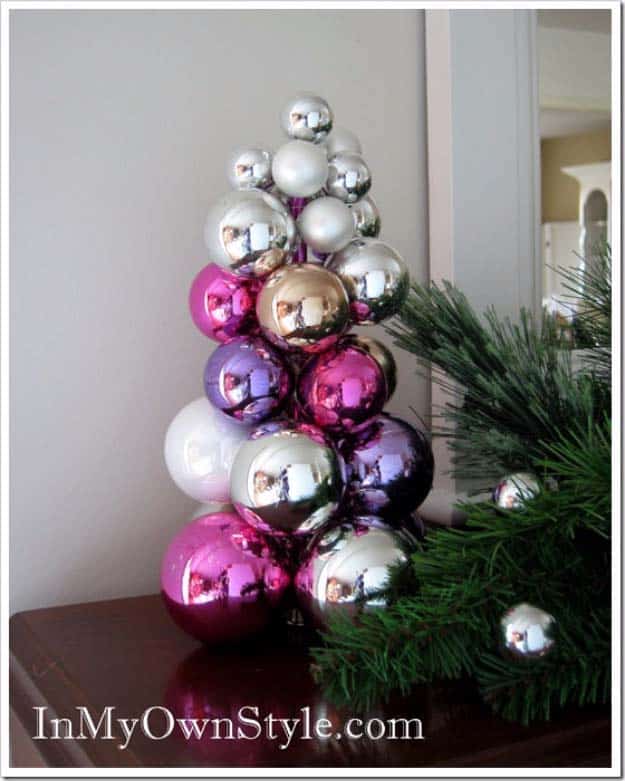 15. Paper Snow Flakes