Want to make some cute DIY Christmas Decorations but don't have all the time in the world for crafting? No worries, during this busy time of year, it is not actually necessary to spend a ton of time making great looking decor. You can make these creative do it yourself holiday decorations in minutes (but no one will ever have to know that!) From snowmen to ornament wreaths to rustic decor projects for your table centerpiece, we have some brilliant ideas for you to check out.
DIY Holiday Decorations To Make
1. Lighted Burlap Garland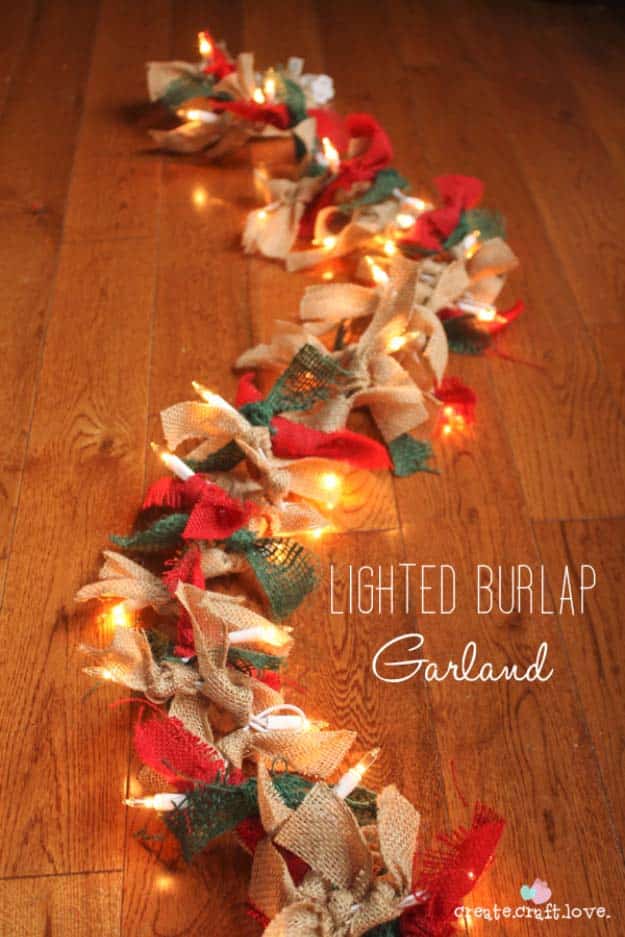 So easy and so cute, this DIY Christmas garland is a quick homemade decor project you will cherish for years to come. Perfect statement for your rustic, vintage home decor.
2. Gift Wrapped Front Door with Tag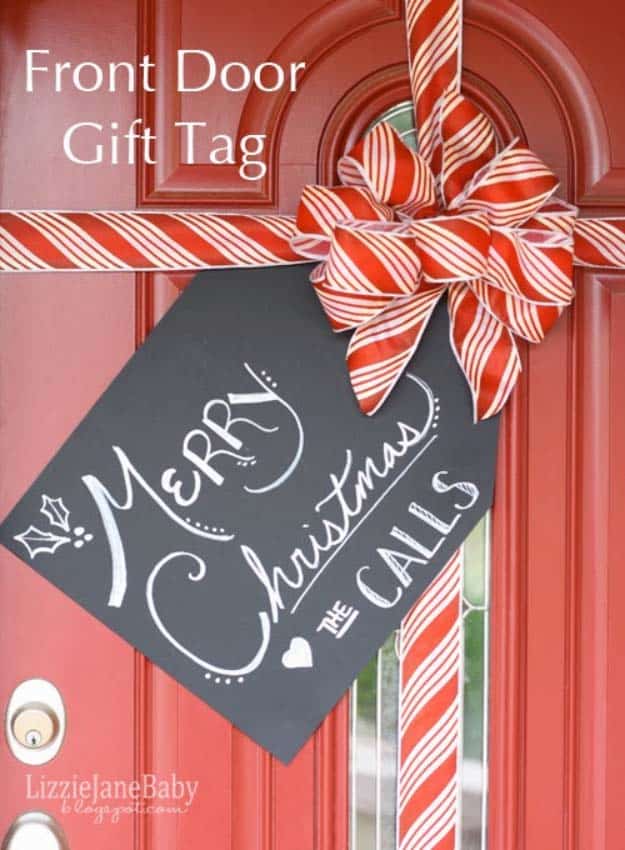 I just love this idea for front door decorating. Personalized and adorable, this is one you can't find in stores, and not everyone is going to have. Easy, too! You likely have everything you need to make this right now!
3. DIY Paper Christmas Tree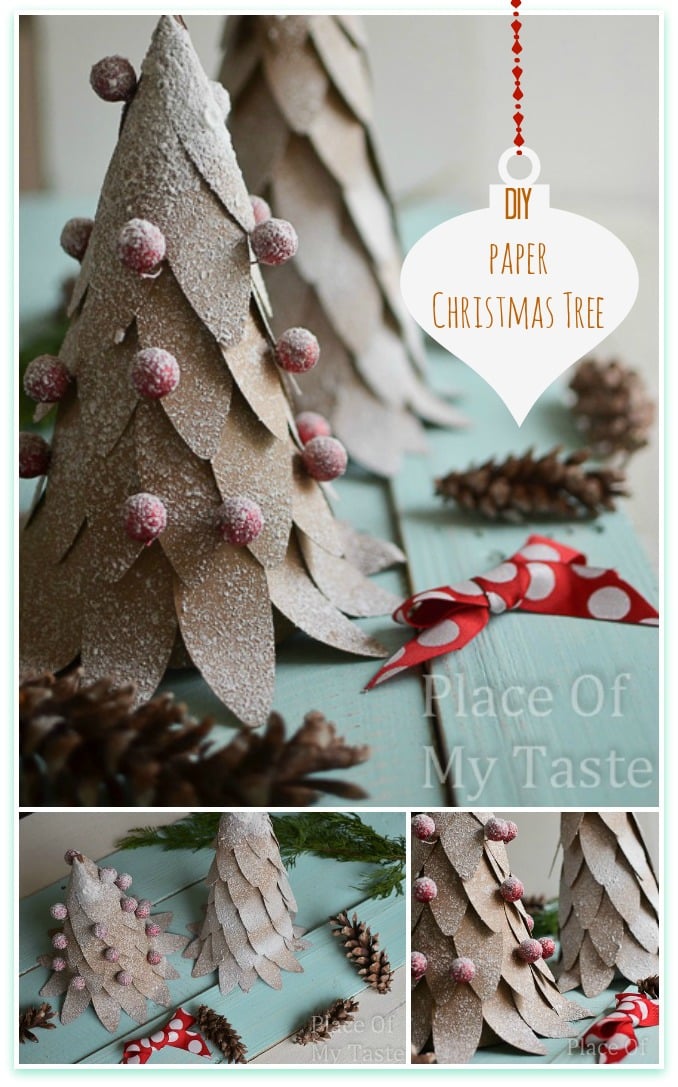 I really love how these turned out…makes a nice Christmas Decoration. I didn't know you could buy fake snow in a spray can! Love that idea. This Tutorial shows you how to make this little mini paper Christmas tree with ONLY few things that probably have handy at home. I would love to make these with my son, hopefully we'll have time before Christmas.
4. Warm Christmas Sign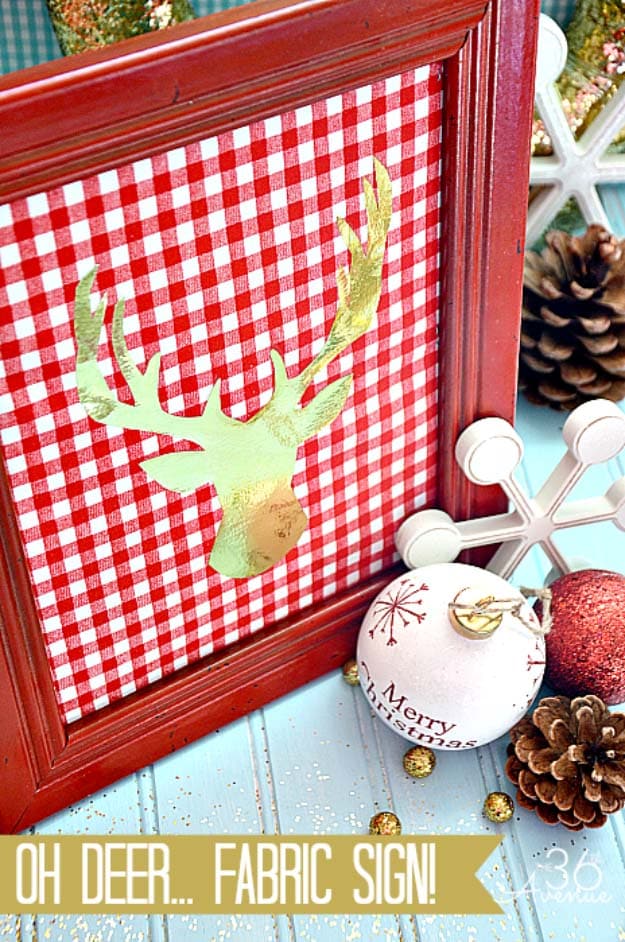 Love DIY Crafts? Follow me on Pinterest for more cool ideas!
Want to take your Christmas decorations outside? If you live somewhere warm in the winter, make this Warm Christmas Sign. Christmas wood signs that will bring festive charm and coziness to your home. Lean into the cozy vibes of the winter season with rustic Christmas décor as shown in the tutorial from The 36th Avenue.
5. Tissue Christmas Trees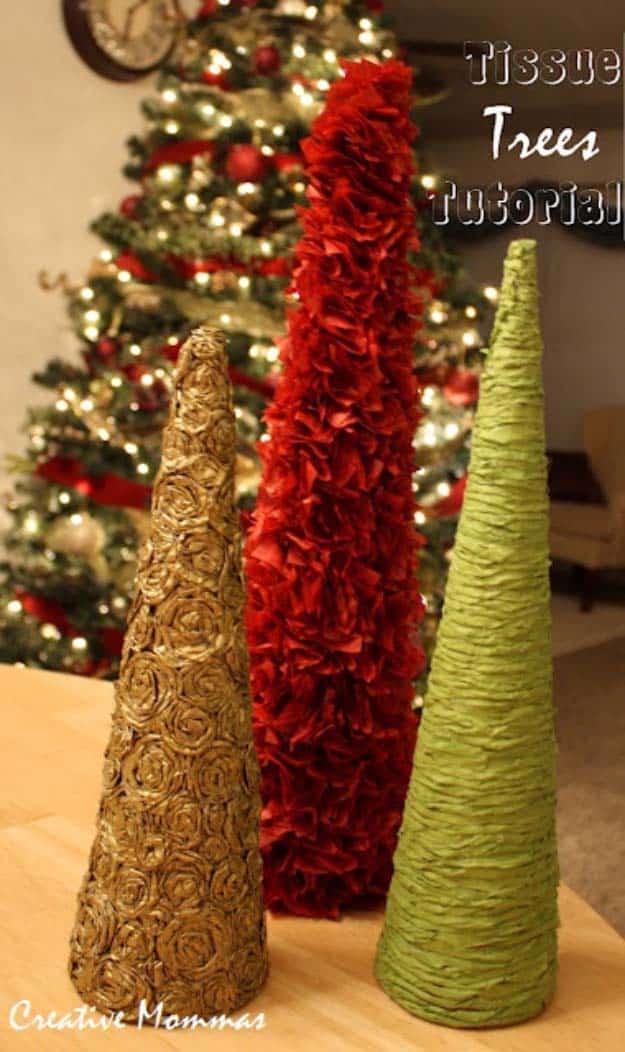 I just love how these Tissue Christmas Trees turned out! This post just given me just the inspiration I need for a tree I've been wanting to make but couldn't figure out how to do. The different textures are too awesome. Plus, this paper Christmas tree craft is perfect for keeping the kids occupied this holiday.
6. Snow Globe Terrariums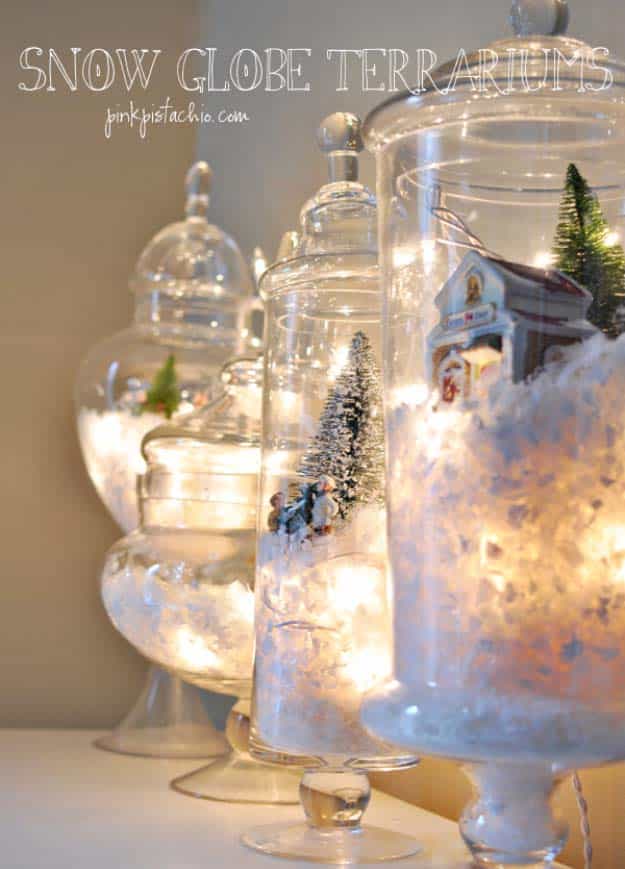 These are the cutest decorations ever! What a great idea. I really like it and will definitely be making one or more of these this year. Would make a great gift for my daughters and daughter in law also. We have tons of village pieces and the past several years we've stopped decorating with them because we couldn't find a way to display them. Will definitely be doing this during the holidays this year!
7. DIY Fabric Ornaments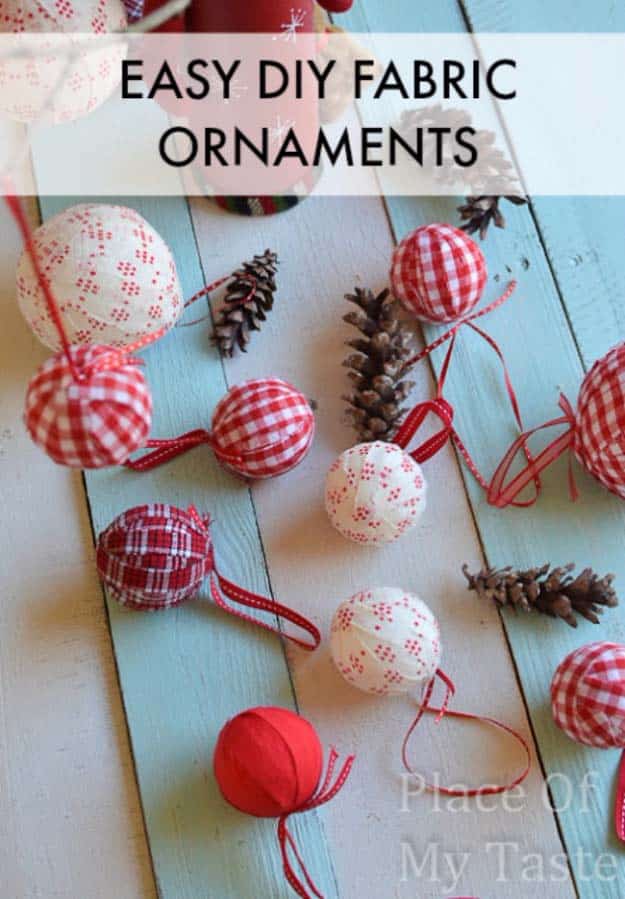 The red and white checks are so pretty. Actually, they're all pretty! and a good usage of scrap material and old shirts! These fabric covered Christmas ornaments are so pretty and look really easy to make. Create easy holiday ornaments from fabric scraps. This DIY will show you step by step how to stitch these easy trees. They also make great gift tags!
8. Christmas Glass Jars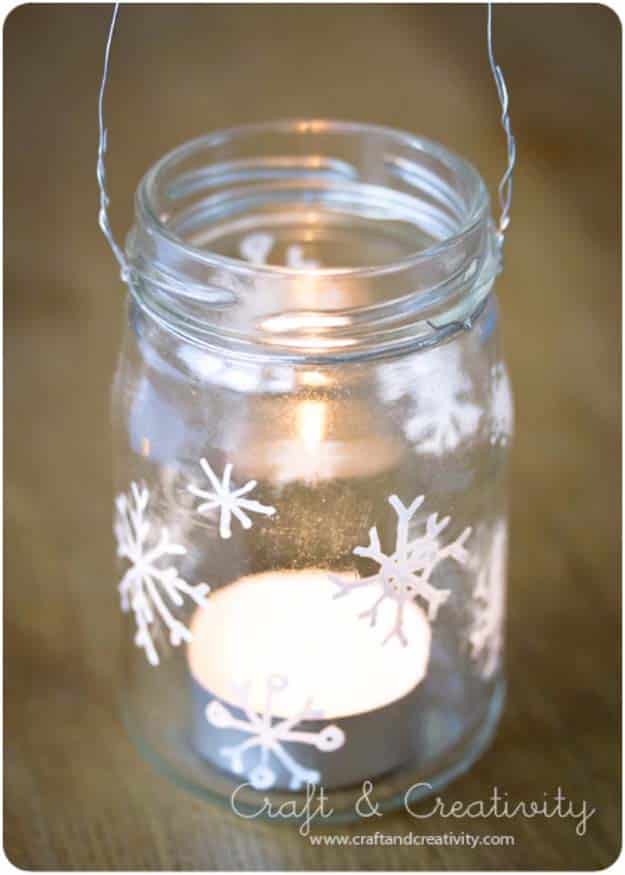 Wow, what a pretty and simple mason jar Christmas decorating idea. This Christmas Glass jar is super easy to create and can be done in no time. Perfect for the holiday craziness! Decorate your home this holiday season with these simple Christmas mason jar glass jars. Such an easy, charming touch to your holiday home!
9. Sweater Trees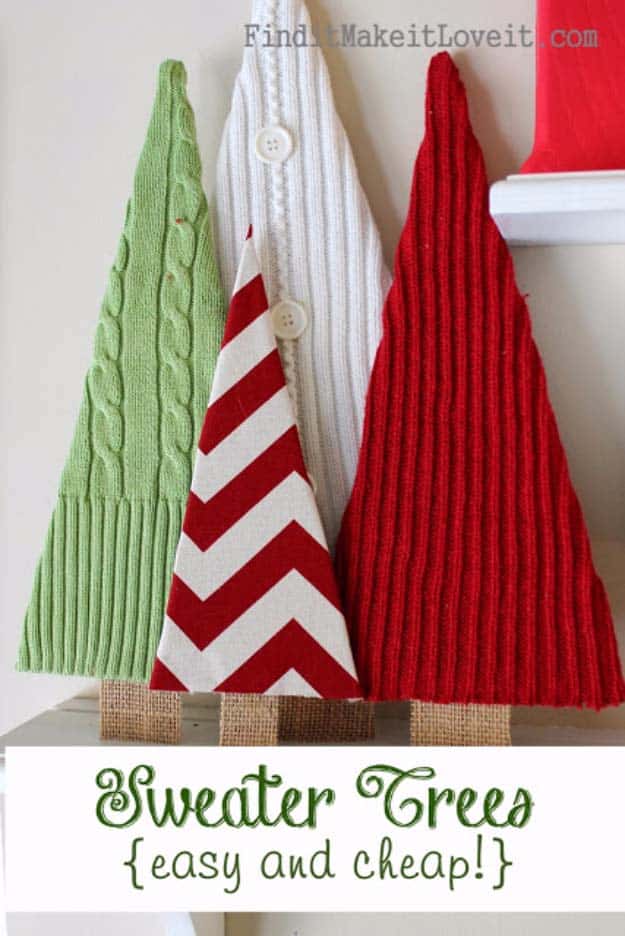 I don't have many Christmas decorations, that's why, while decorating the mantel for Christmas, I had to work with whatever I had on hand and make extras to fill empty spaces. Decorating for free is the best! Especially when it will only be up for a month. Goodwill is the best place to upcycle sweaters for this no sew sweater Christmas tree craft. This holiday craft is both fun and thrifty.
10. Easy and Fast Glitter Canvas Art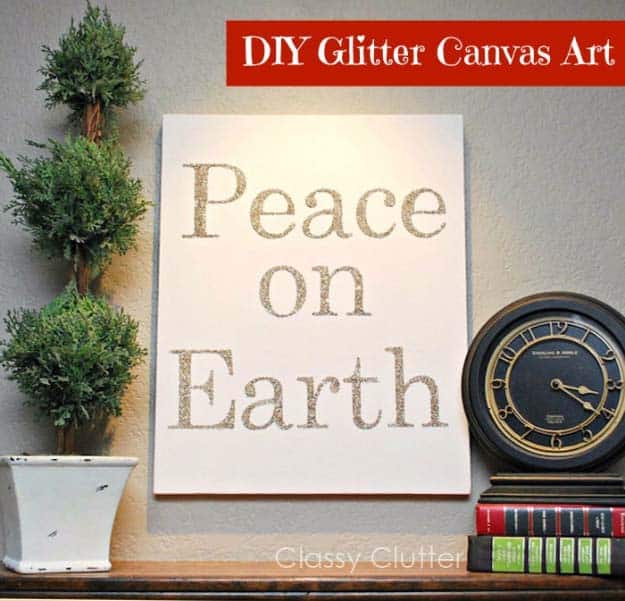 Are you looking for a simple, sparkly DIY Christmas art? I found this awesome tutorial from I Heart Nap Time that is so easy to make and would definitely make a statement piece. These would also make amazing Christmas gifts. The art is festive and classy at the same time–my favorite combination. Endless possibilities with this technique.
11. Tin Can Snow Man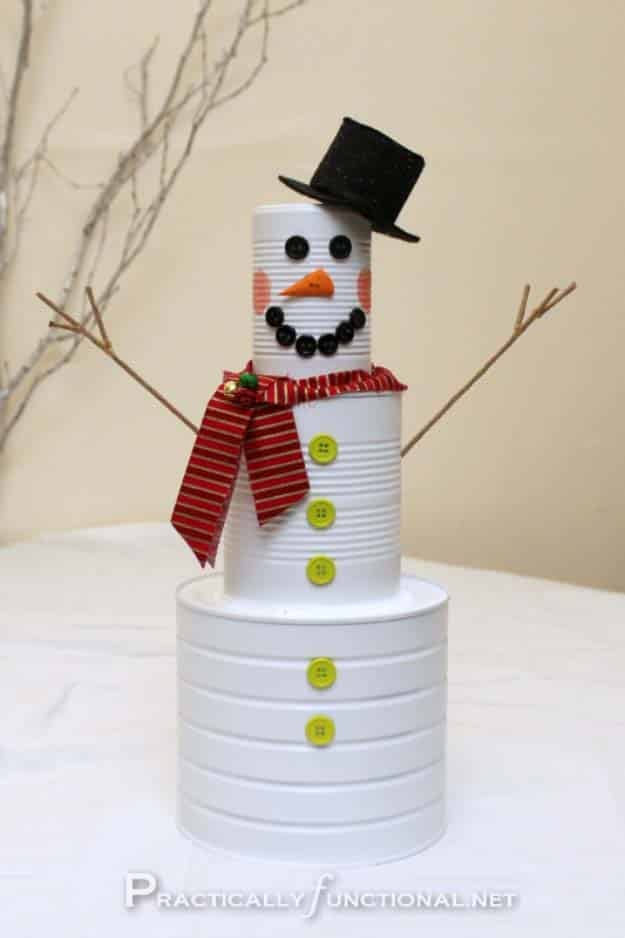 This craft is super simple to make, and way cute, plus it's a great way to recycle a couple of tin cans! When my husband was a kid, his mom made Christmas decorations out of tin cans all the time, so I figured I'd try my hand at a tin can snowman this year. So glad I found this comprehensive DIY tutorial from Tauni Everett. The little guys look so adorable!
12. Wine Bottles Christmas Display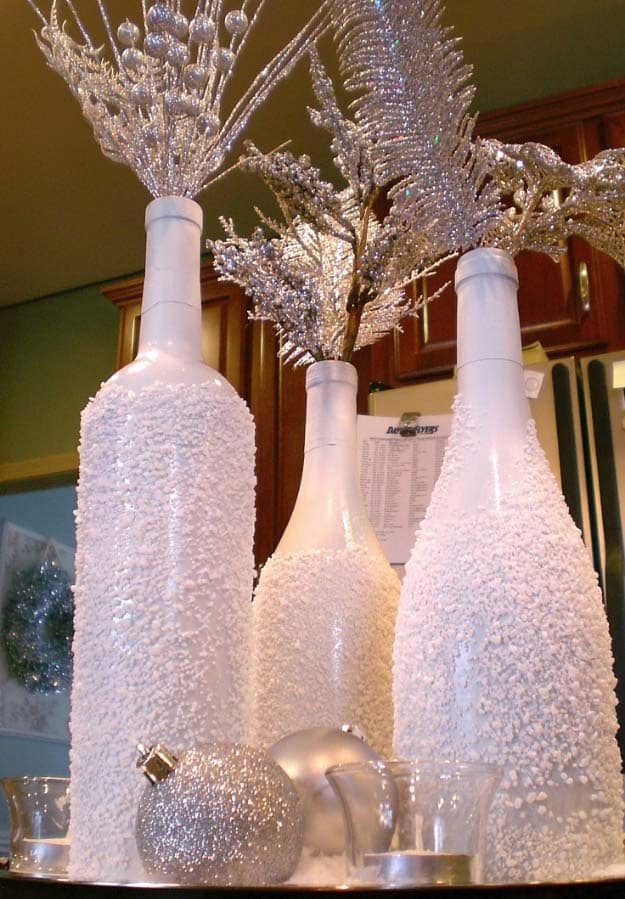 These are beautiful! I have lots of empty wine bottles to try this on. Fun "green-disguised-as-white" idea! I'm going to have to try this one. I adore the texture the salts give the bottles. I totally think it looks like snow. Any craft that starts with emptying a wine bottle is a good craft. Lord knows I have plenty of wine bottles at my house.
13. How to Make a Fast Burlap Bow for Holiday Decorations

14. Tabletop Knitting Needle Ornament Tree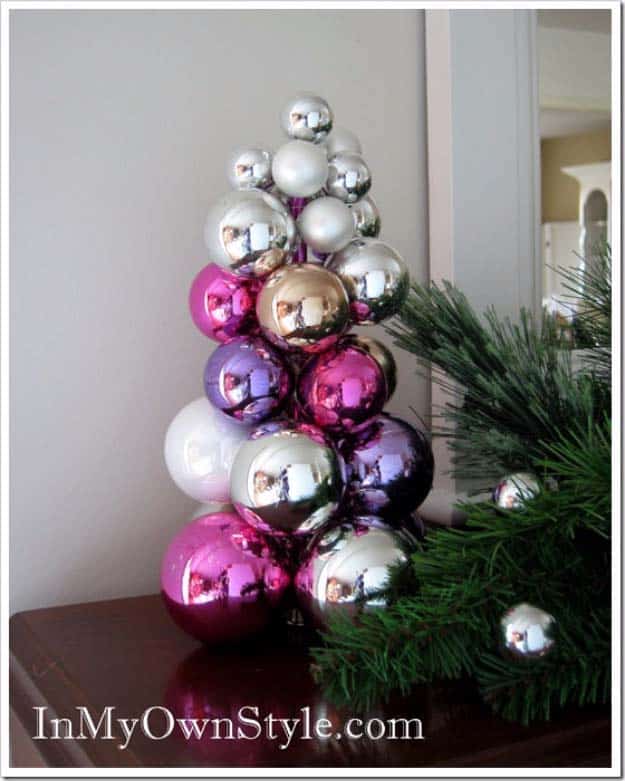 15. Paper Snow Flakes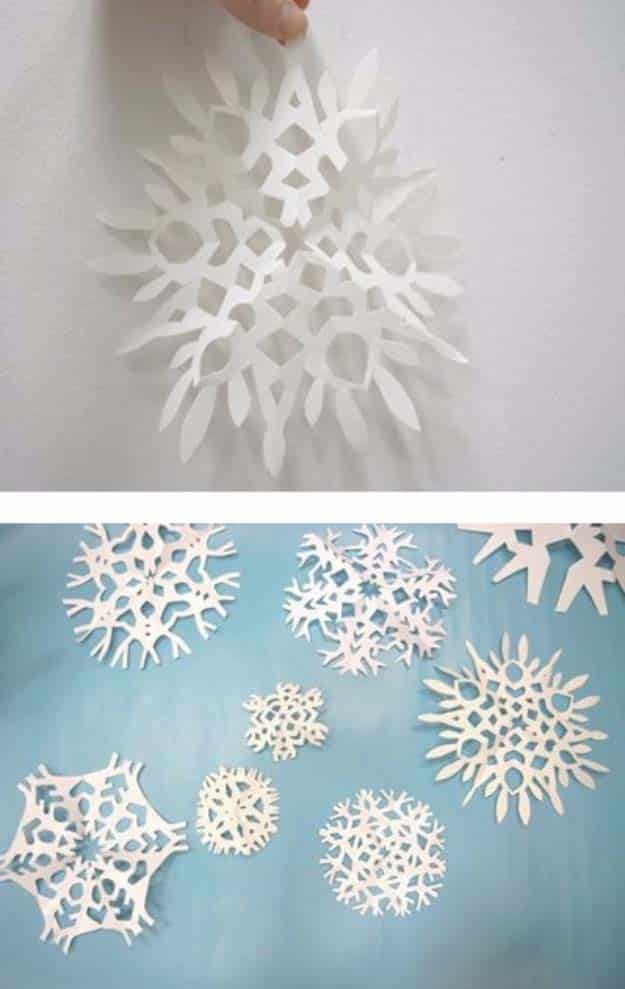 16. Pine Cone Necklaces for Kitchen Ware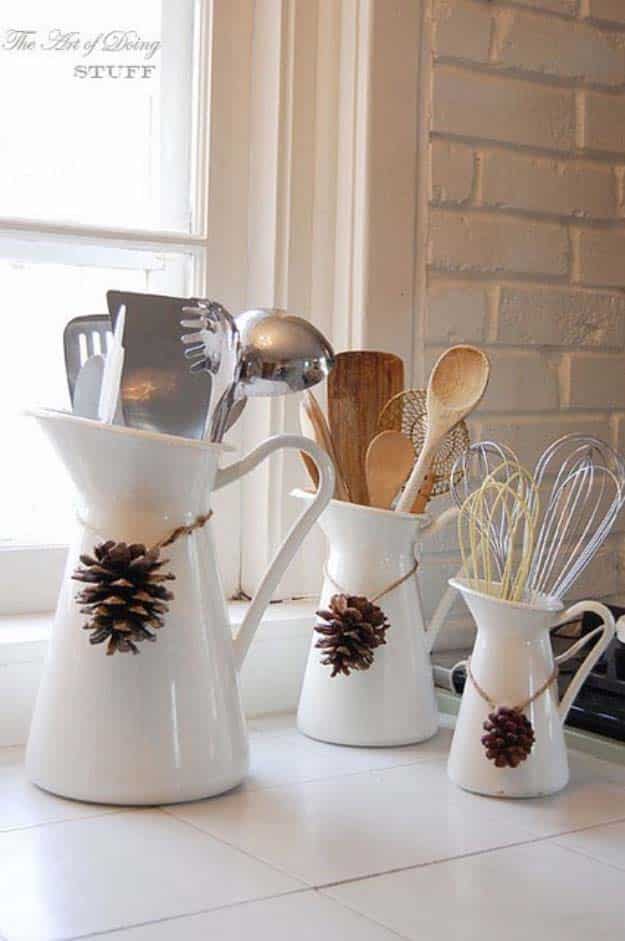 17. Neon Dipped Pine Cone Place Card Holder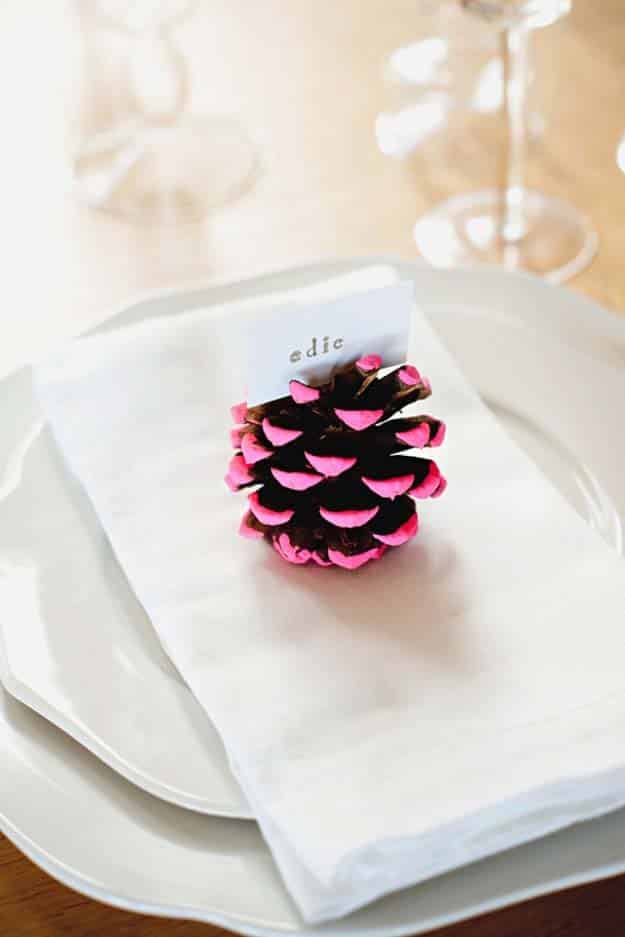 18. Merry and Bright DIY Holiday Door Mat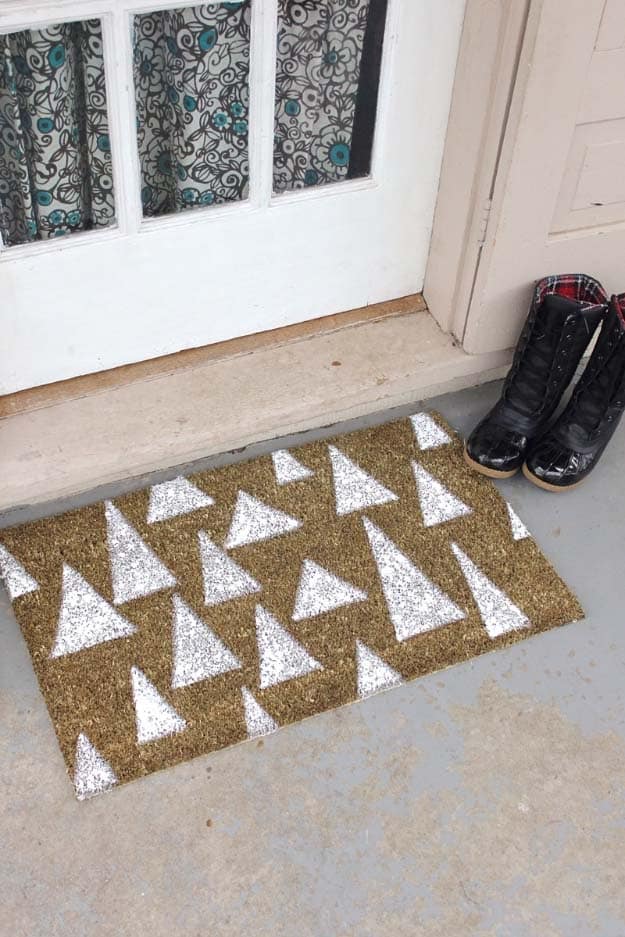 19. Glitter Votives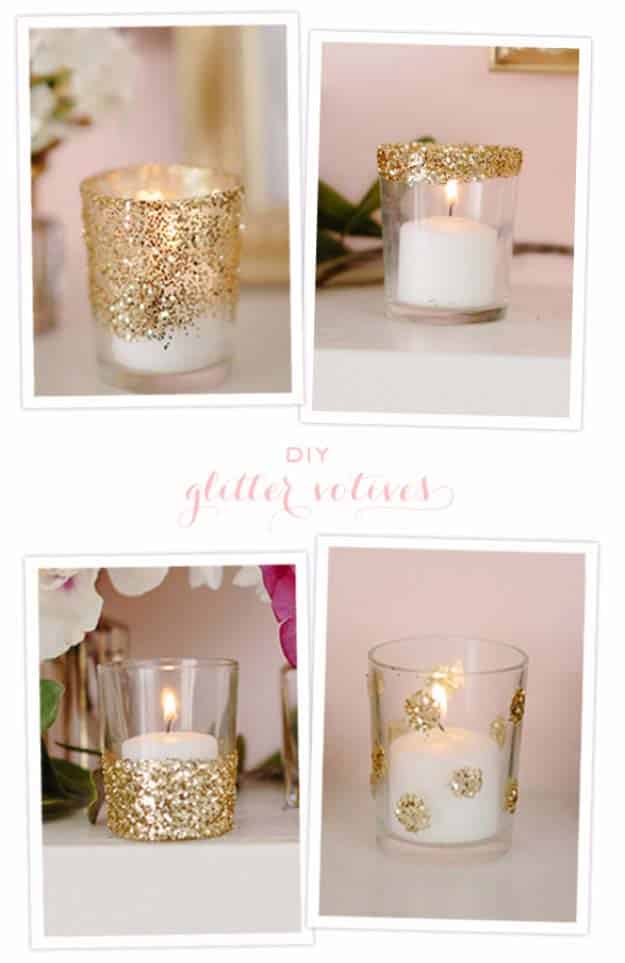 20. 15 Minute Ribbon Star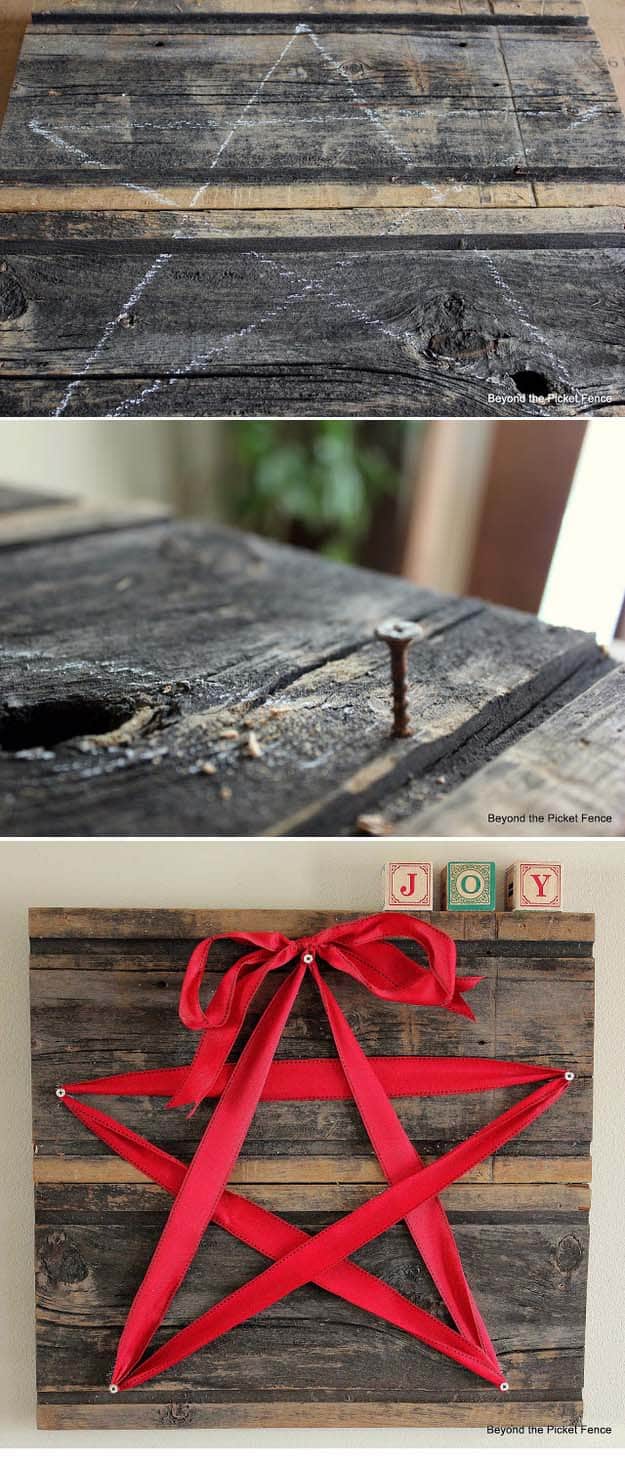 21 Wine Glass Holiday Votive Holders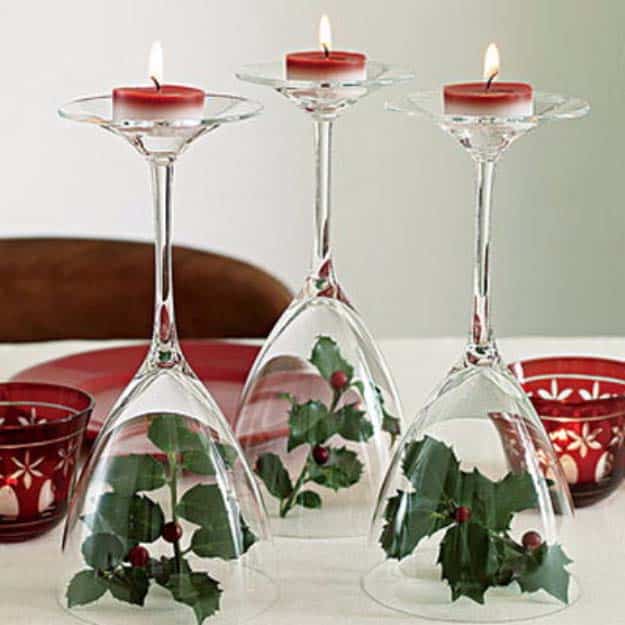 22. Wine Glass Christmas Ball Votives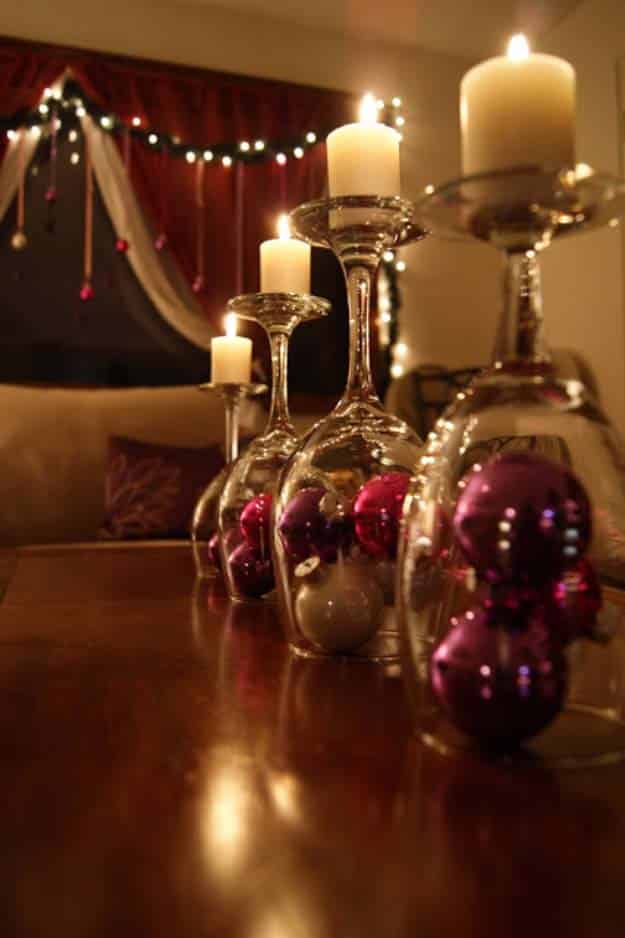 23. Christmas Ornament Table Decor Idea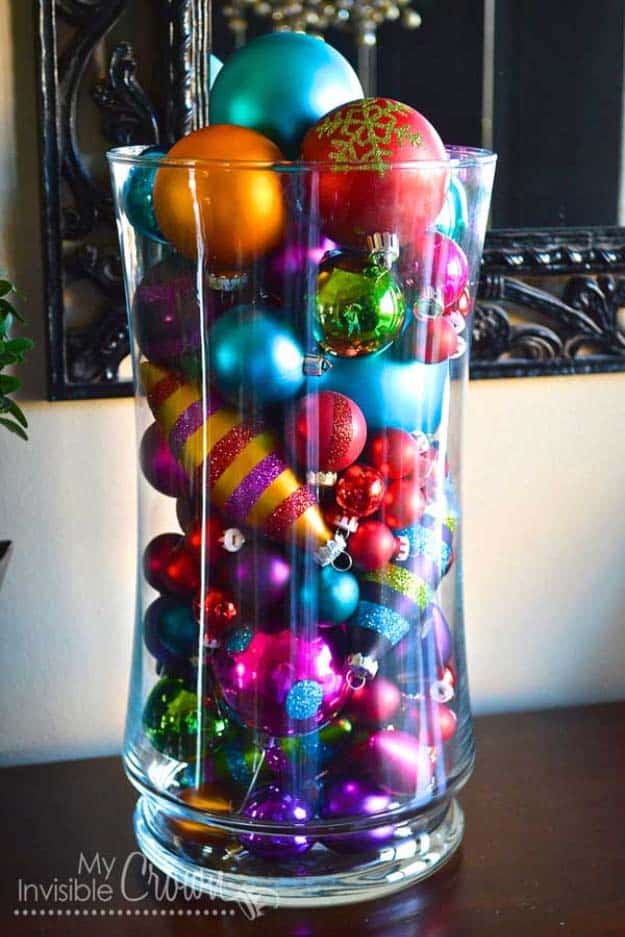 24. Danish Niss Logs Santa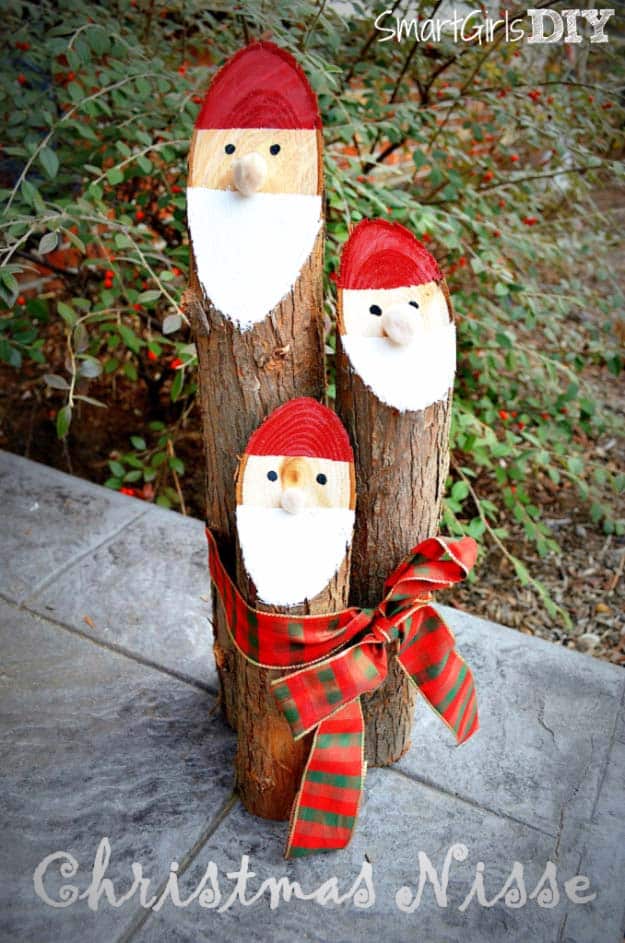 25. Thumb Tack Votive Candles Holiday Decor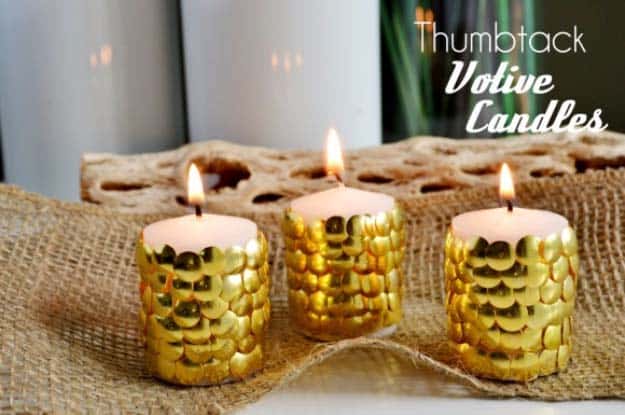 26. Reindeer Ornament Caps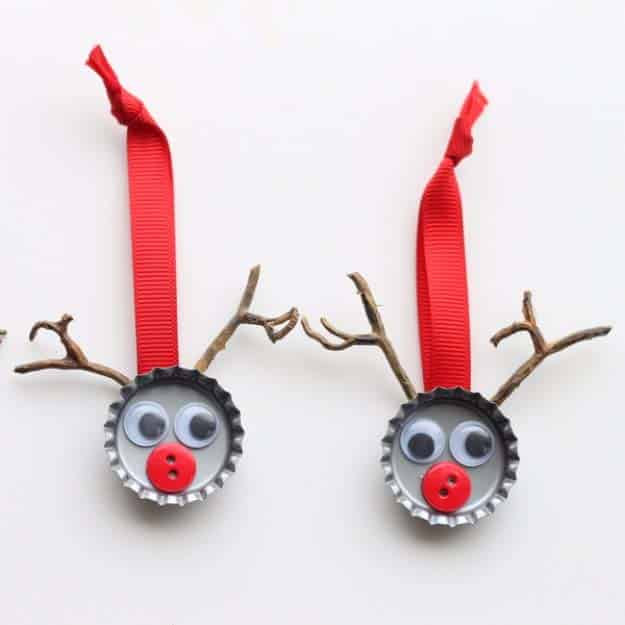 27. Holiday Jar Luminaries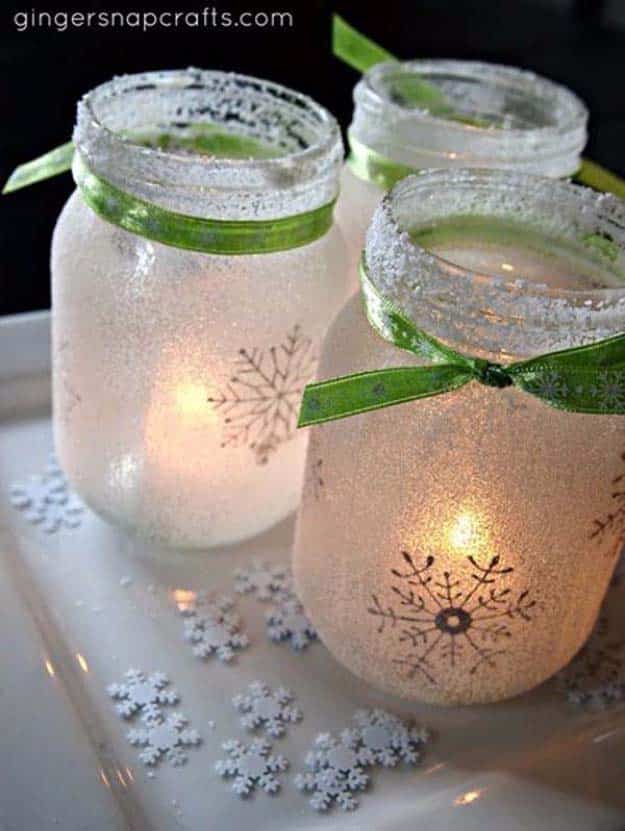 28. Easy Snowman Holiday Decor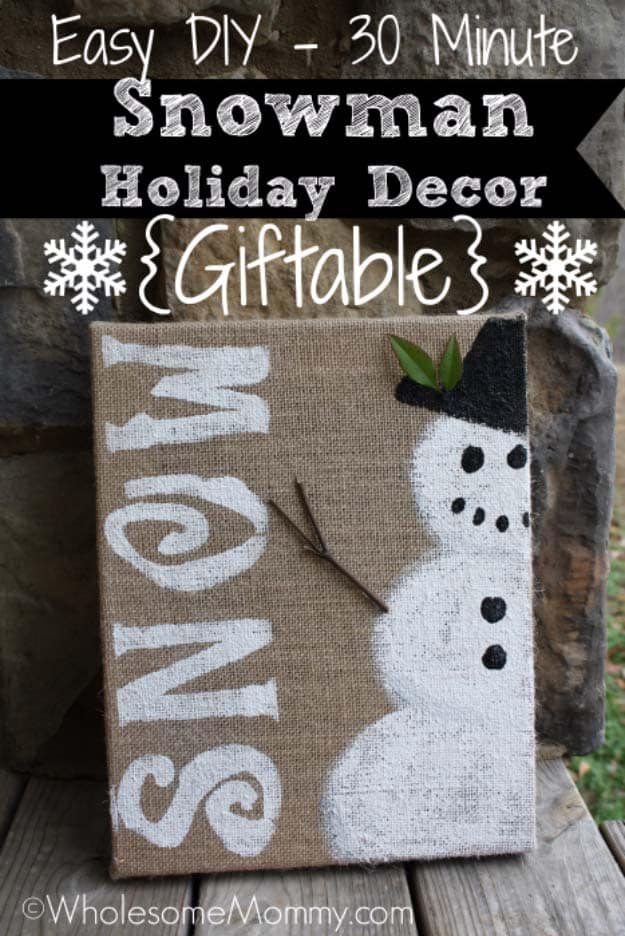 29. Easy and Cheap Ice Lantern Holiday Luminaries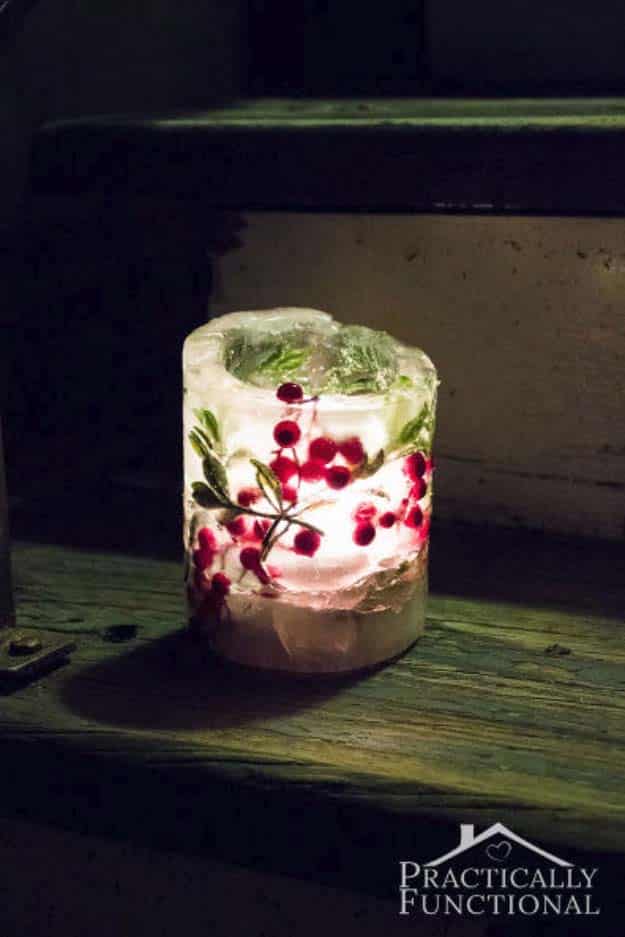 30. 30 Minute Ornament Wreath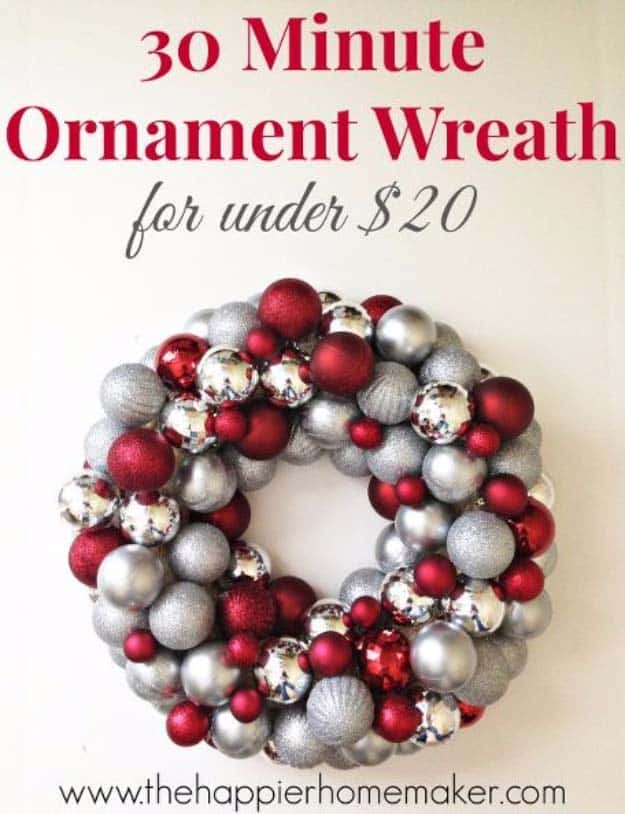 31. Window Snowflakes with Hot Glue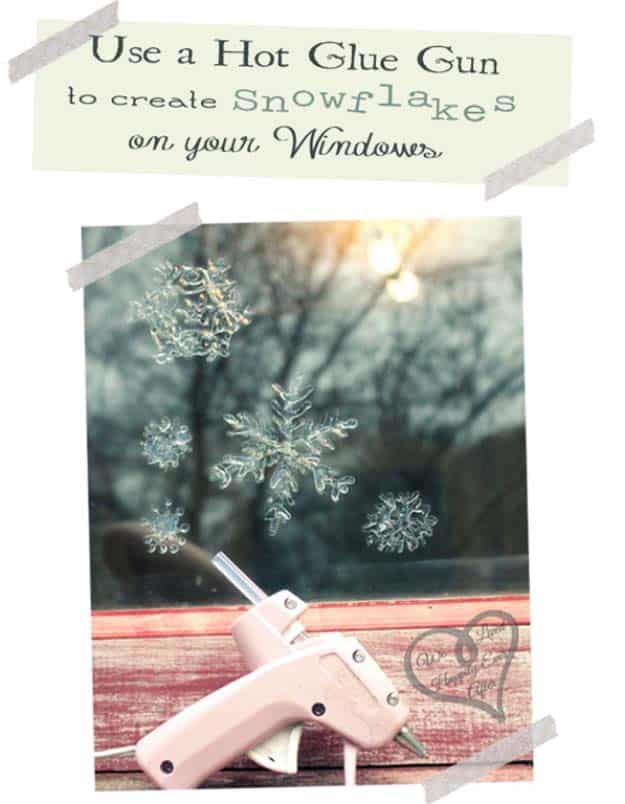 32. Christmas Tree made from Books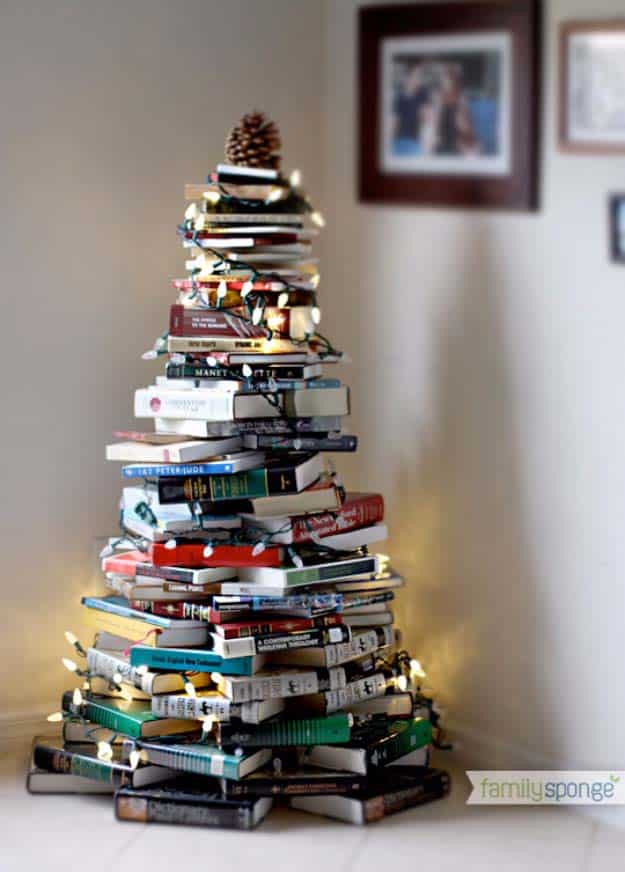 33. Snow Man Fridge Decor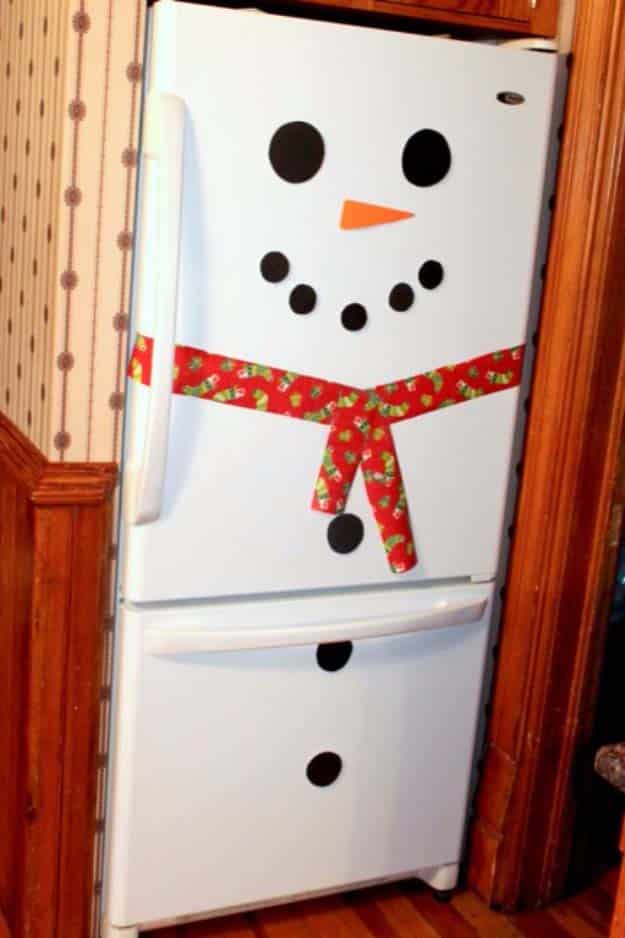 34. Easy Ribbon Candy Wreath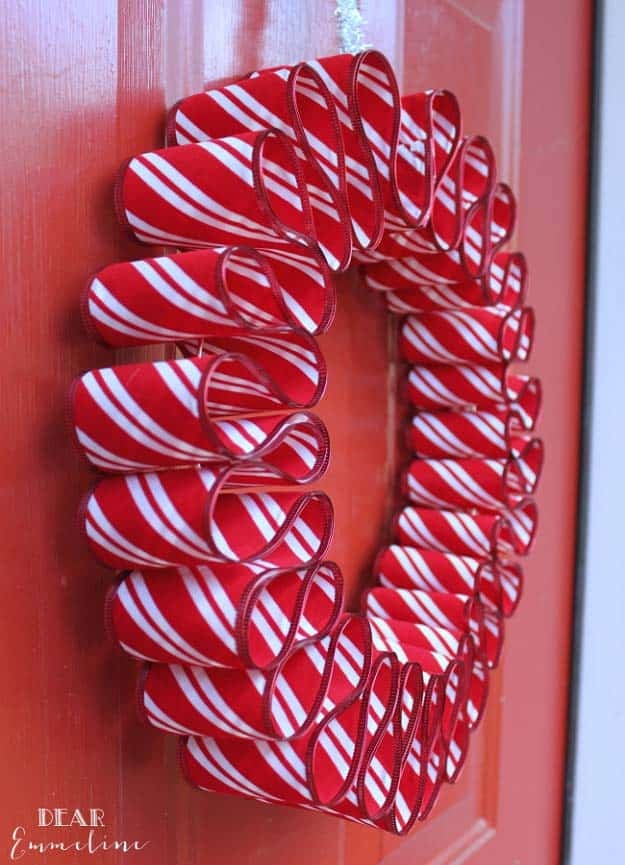 35. Winter Wonder Easy DIY Christmas Jar Decor