Want some cool new ways to decorate and organize at the same time? When I had kids, I learned that there is a need for functional and practical decor, but I am still not willing to let go of style. Chalkboard paint has become one of my new favorites when it comes to rustic, cute, but fashionable deocr that also is conveniently, umm, washable.. Yes, stylish and washable can be used in the same sentence and even found in your home if you find some ideas you like here. From creative DIY memo and menu boards to coasters, clipboards and cabinetry, we have a little creative chalkboard DIY inspiration for everyone. Some of these DIY chalkboard crafts make oh so cute gifts- budget friendly ones, too!
1. File Cabinet Chalkboard Makeover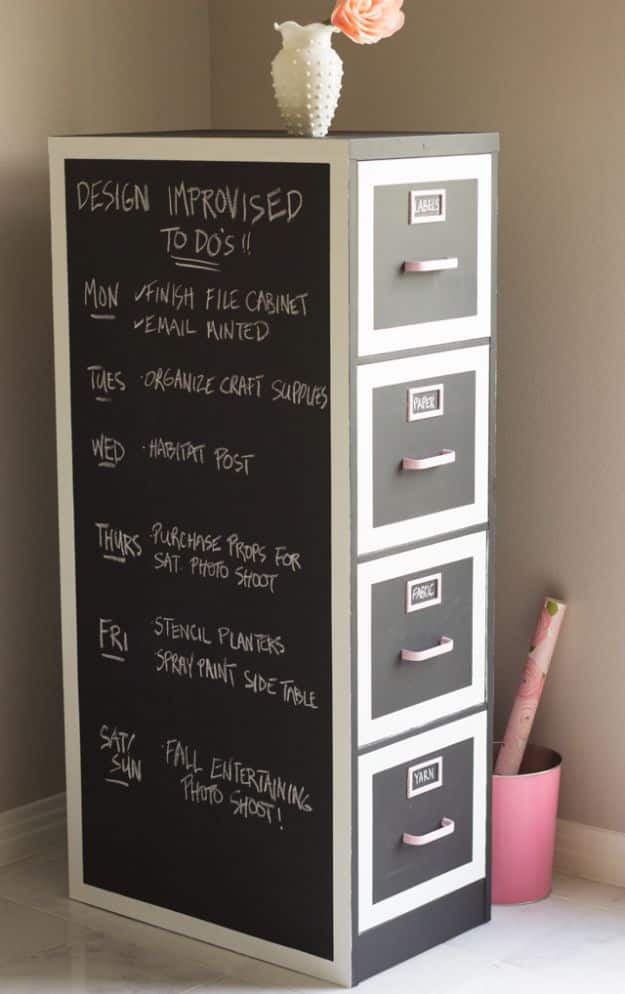 Cute cabinetry with a twist. This otherwise dull file cabinet got a much needed update with chalkboard paint and now it also makes an awesome memo board for task lists, important notes and calendars. Follow the step by step instructions to get this fun black and white look for your home or office decor.
2. DIY Chalkboard Sign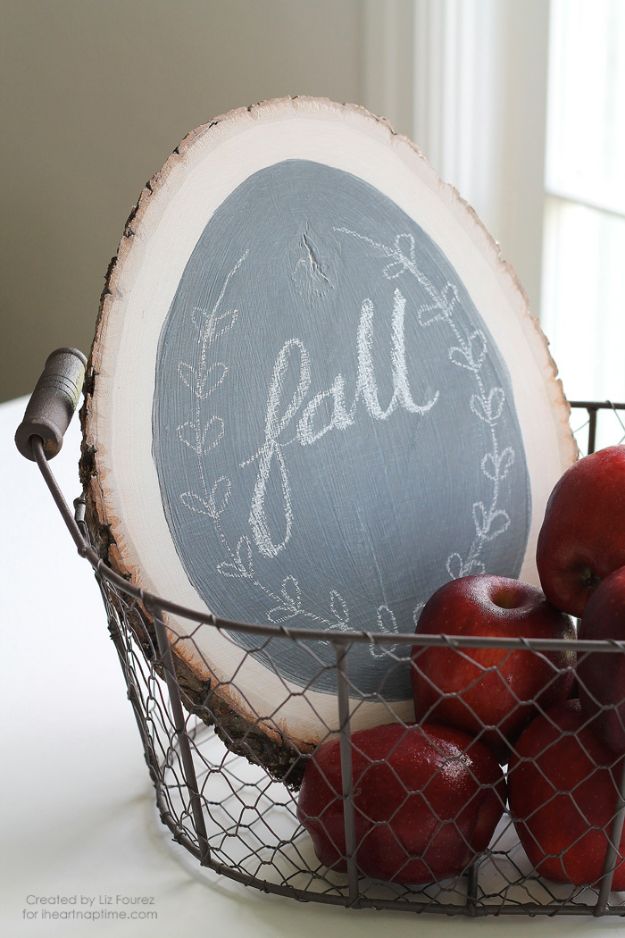 Oh so pretty, these rustic wood slice chalkboard signs make some of the best things to make a lot of and either give as gifts or sell for some extra cash. Chalkboards are super popular right now, so you kinda can't go wrong making these. Everyone seems to want them!
3. Chalkboard Serving Tray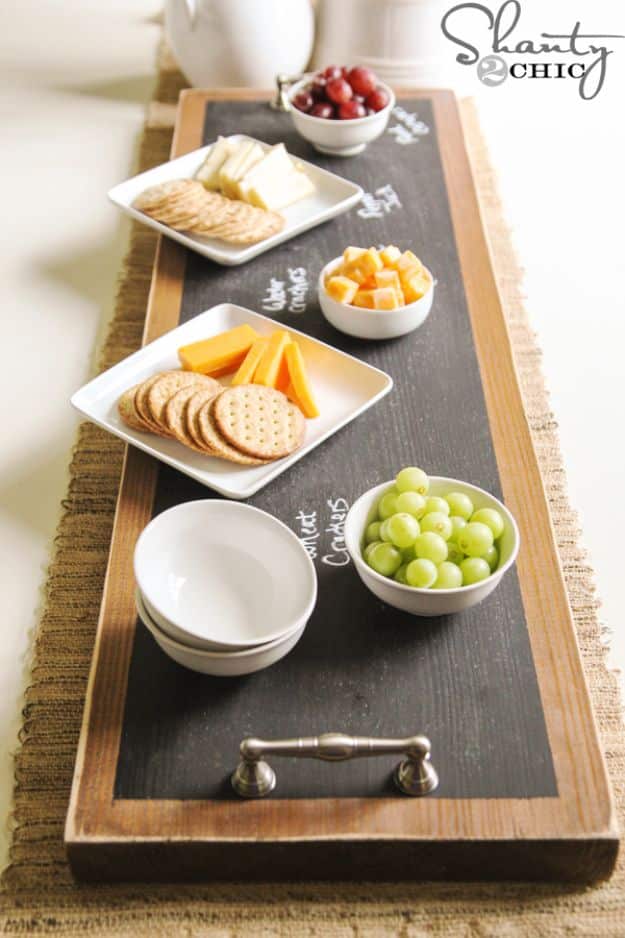 One of the lovelier home decor pieces I have seen lately, this charming serving tray project is actually more like a large table organizer and super cool buffet server. I love using my slate cheese board to write the names next to cheeses I serve. Now I can label all the dishes and not just my cheese! Oh, now I have to throw a dinner party just so I can have an excuse to make this cool chalkboard craft. I must have it. Now.
4. DIY Monogram Chalkboard Paint Coasters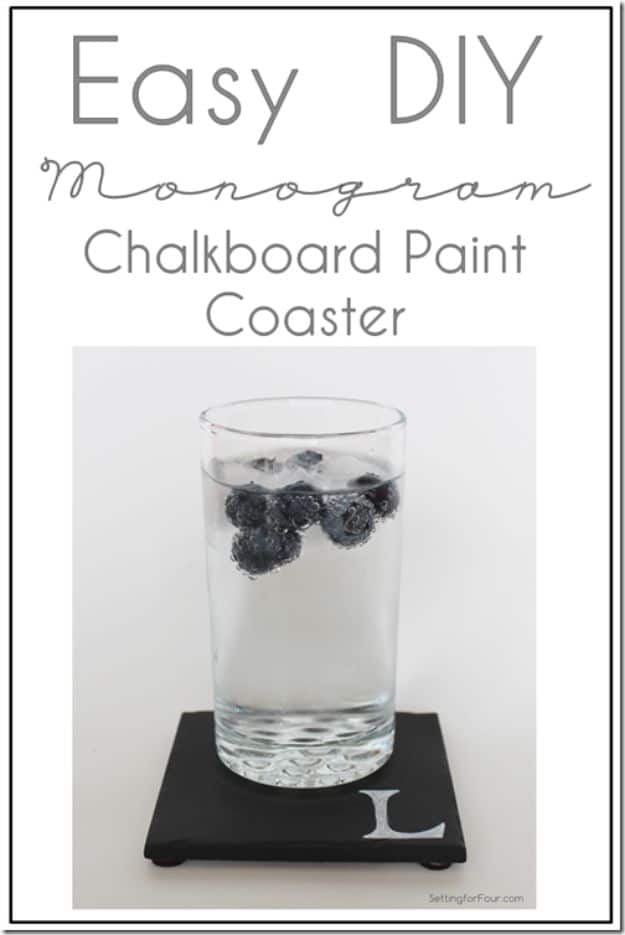 Chalkboard paint can be used to update and dress up just about anything to make it cooler and a lot more fun, too! Customize your coaster with chalkboard paint and the letter of the drink owner. Cute for informal dinner parties and get togethers, these cute home accessories make a good homemade gift idea when you have no idea what the person really needs, if anything.
5. Custom Chalkboard Headboard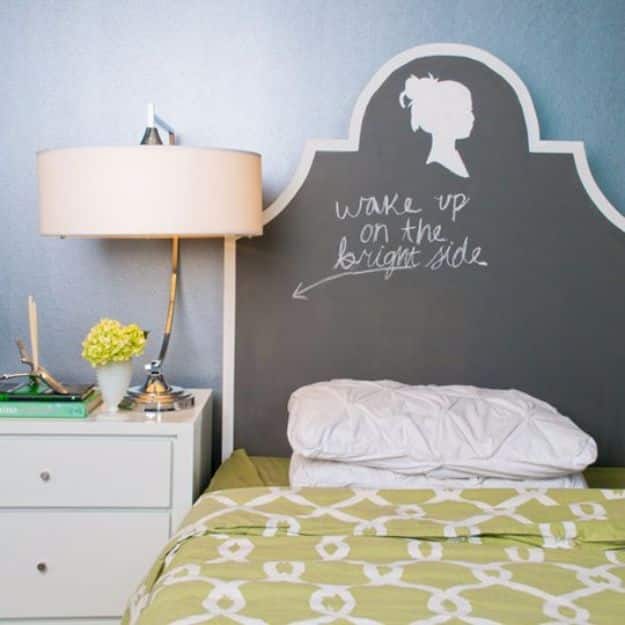 Loving your inspirational quotes these days? I have some that I look at every day on my phone, but I love the idea of being able to write notes to read in the morning when I wake up and also before bed. You can literally give yourself pep talks in advance, which I think seems way cool. I guess this would also be a cool headboard idea for my teenage son, if I chose a less girly version, as he certainly needs to be reminded of everything. Selfishly, though, I really just want to make this for myself.
6. Chalkboard Heart Candlelight Mason Jar

7. Chalkboard Art Dresser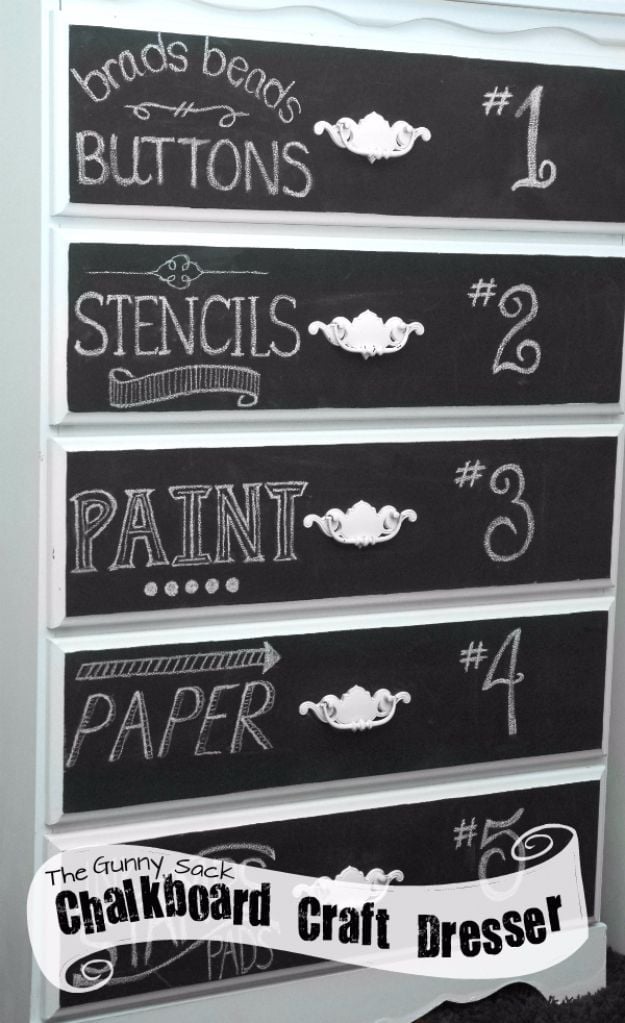 8. Chalkboard Window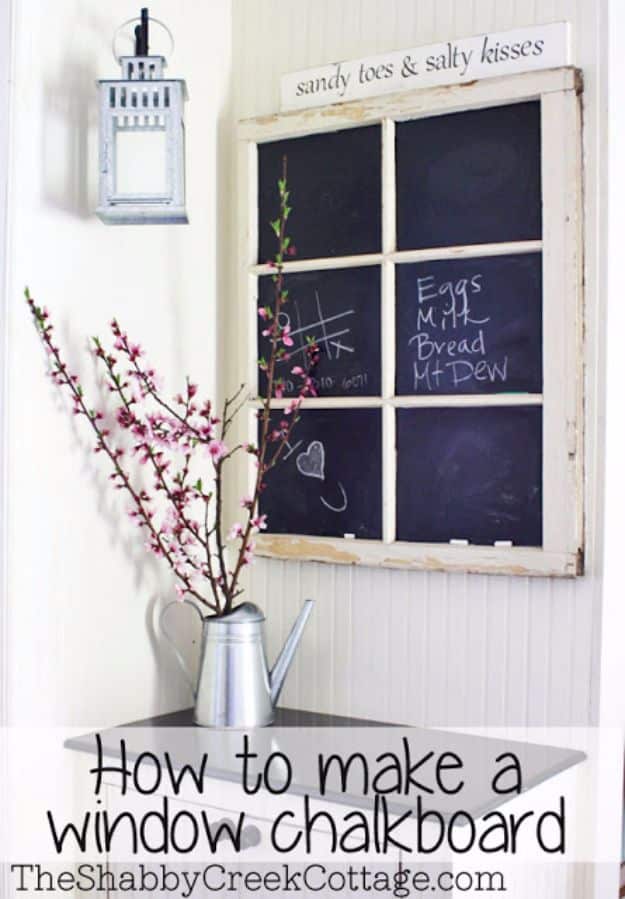 9. DIY Rustic Chalkboard Sign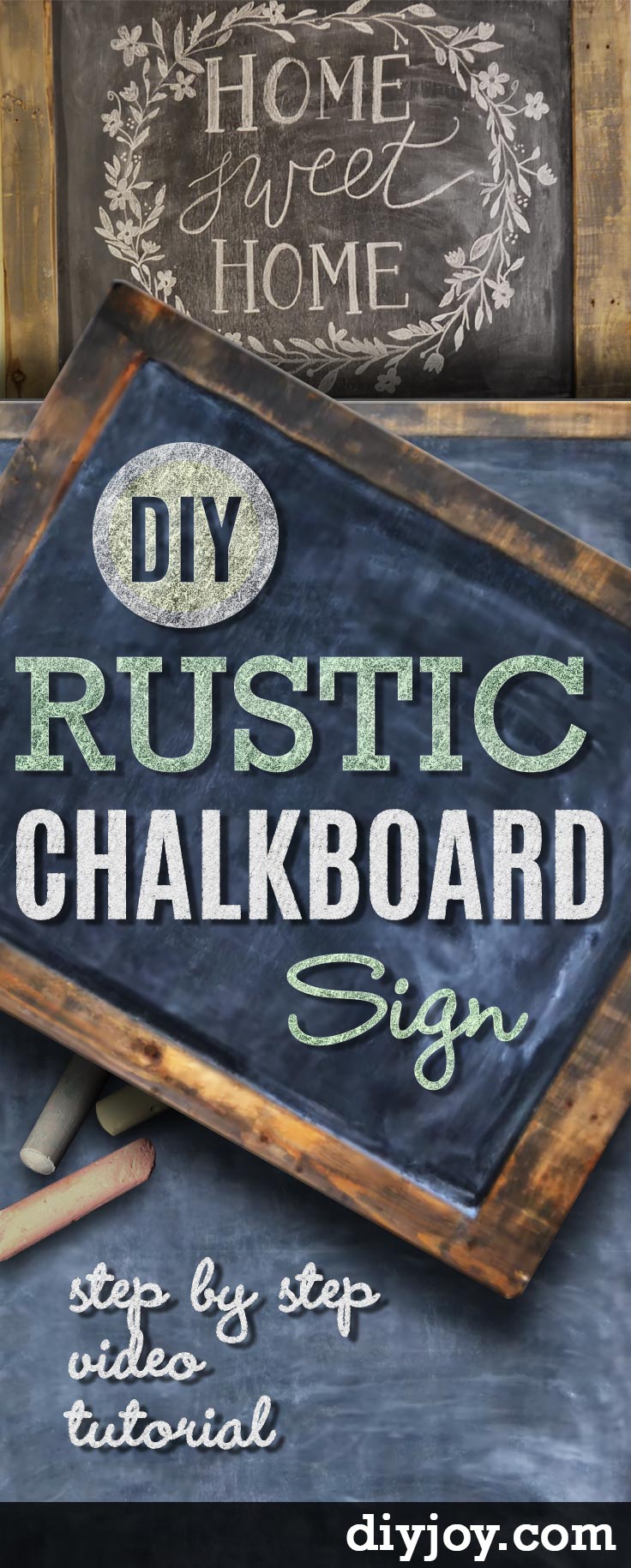 10. Chalkboard Wallpaper Art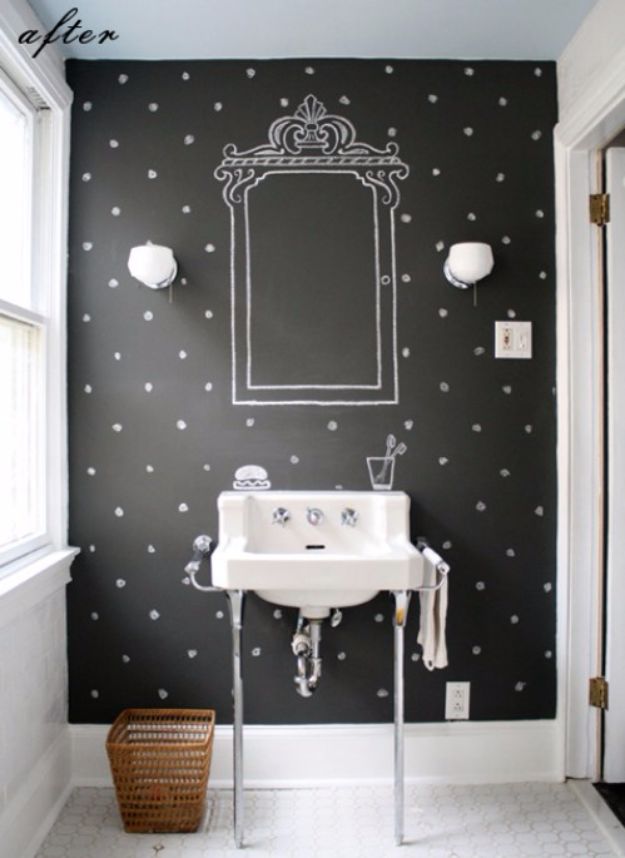 11. Chalkboard Log Slice Coasters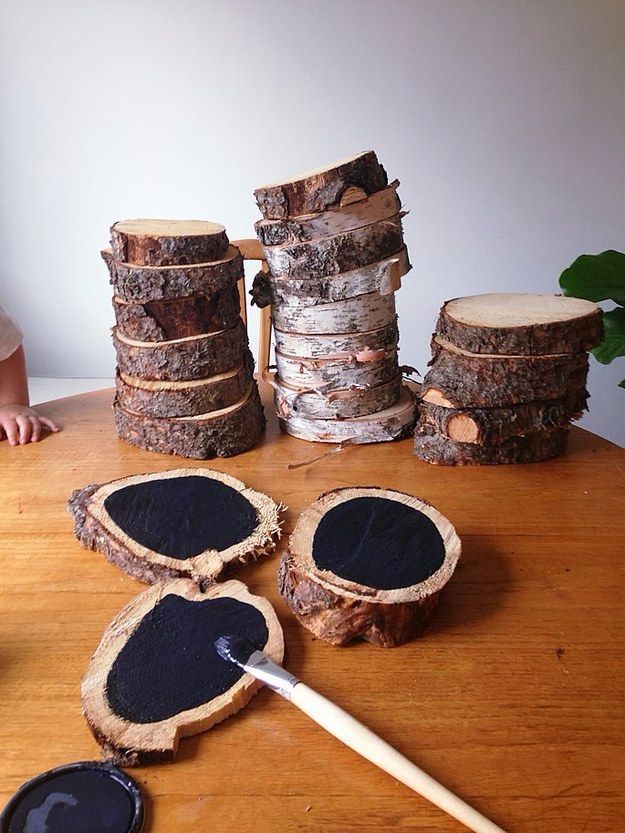 12. Interior Door Chalkboard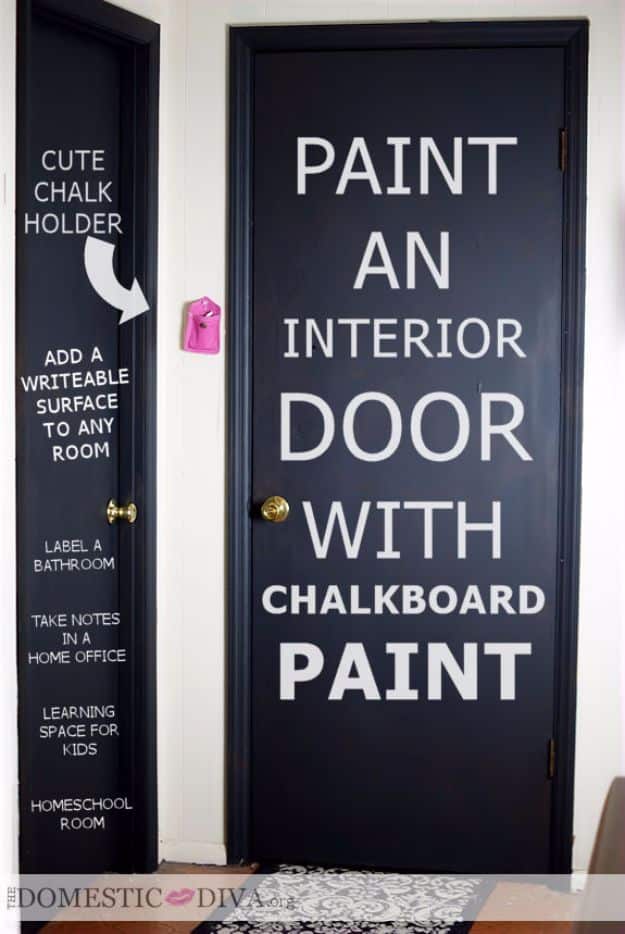 13. Chalkboard Chair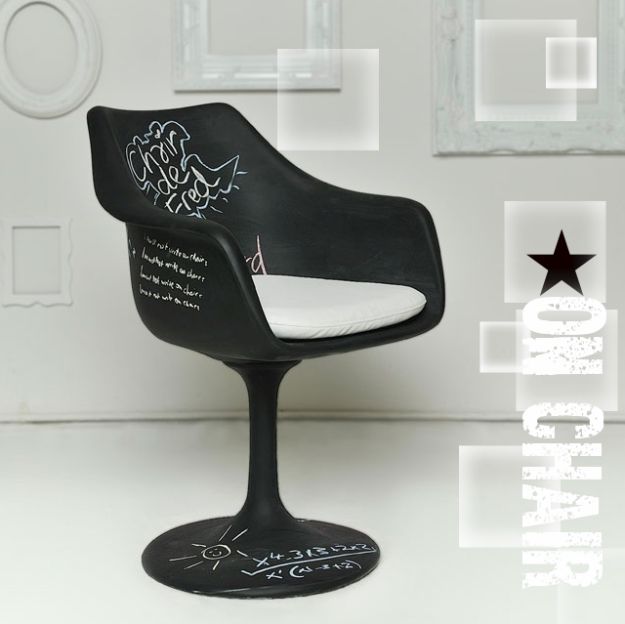 14. Chalkboard Table for Kids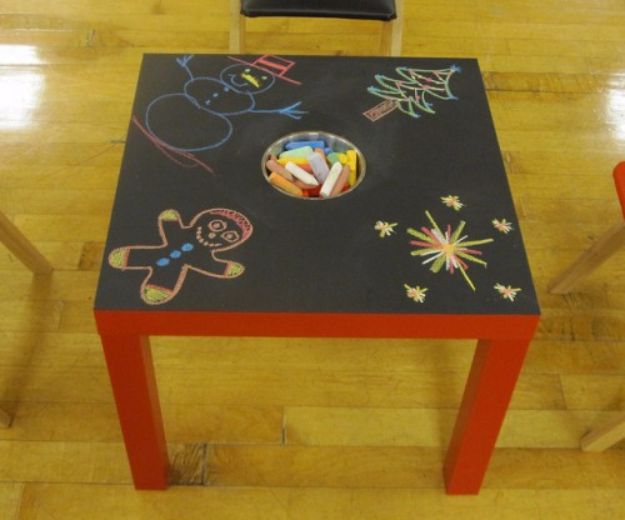 15. DIY Chalkboard Refrigerator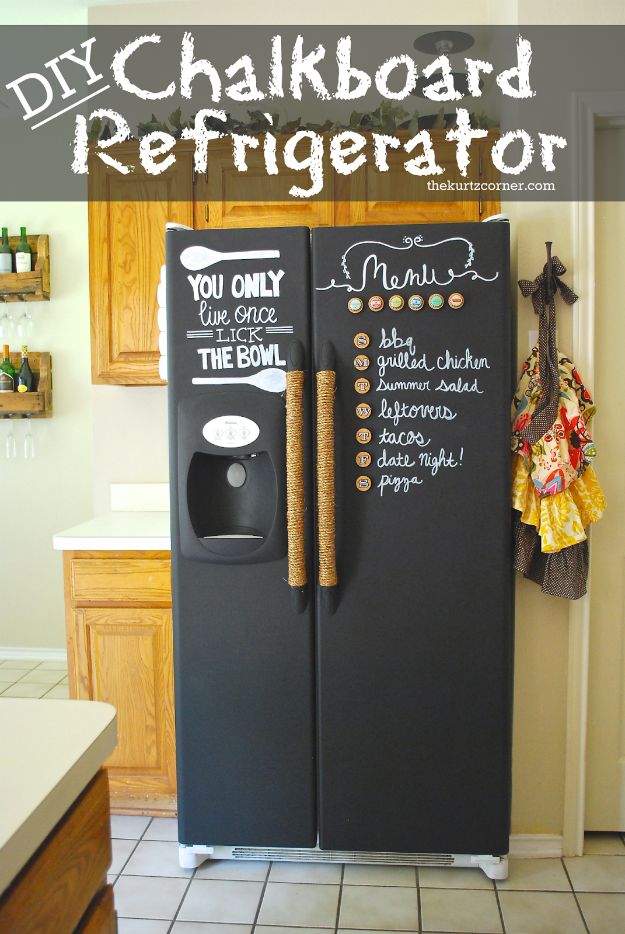 16. Kitchen Chalkboard Clip Boards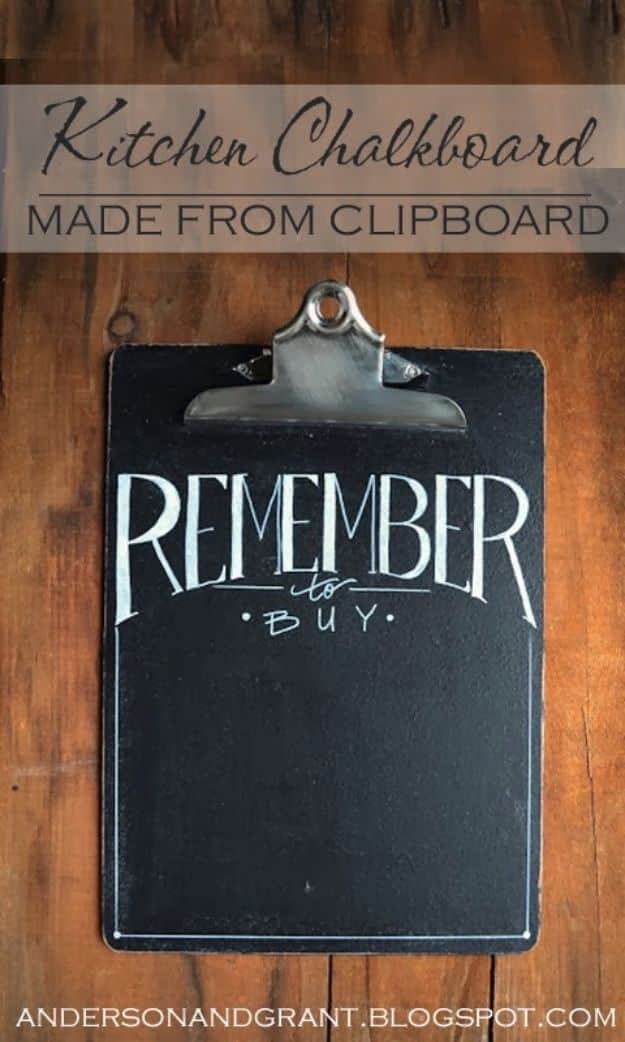 17. DIY Chalkboard Wall Calendar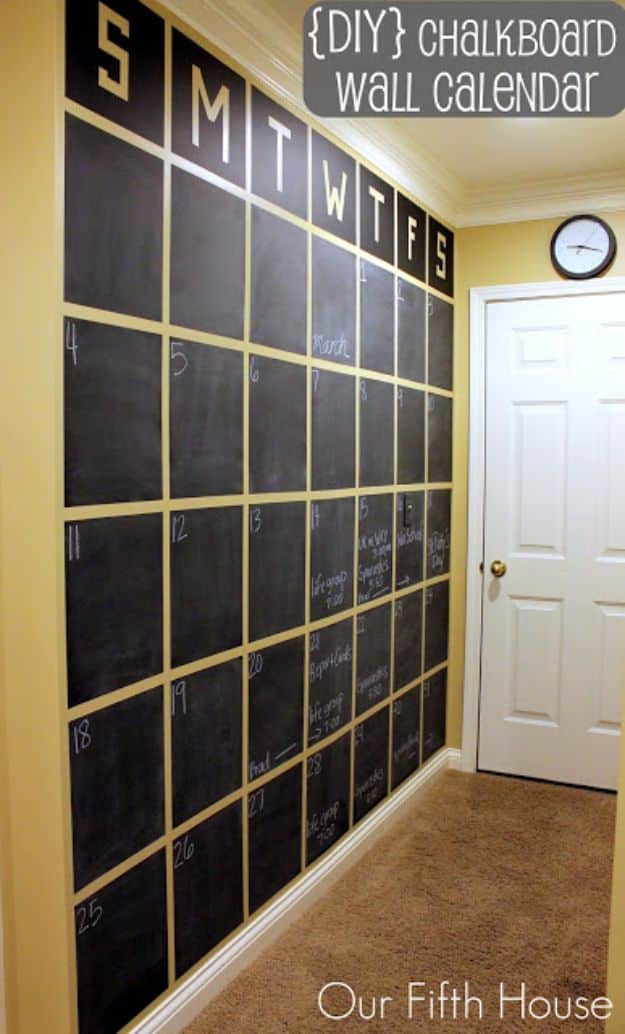 18. Chalkboard Wine Bottle Decors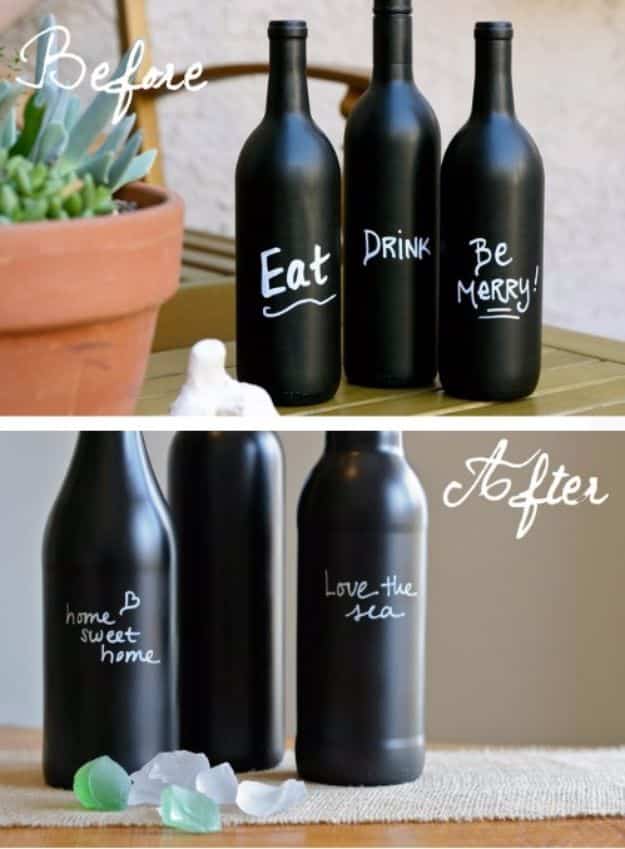 19. DIY Chalkboard Cutting Board Decor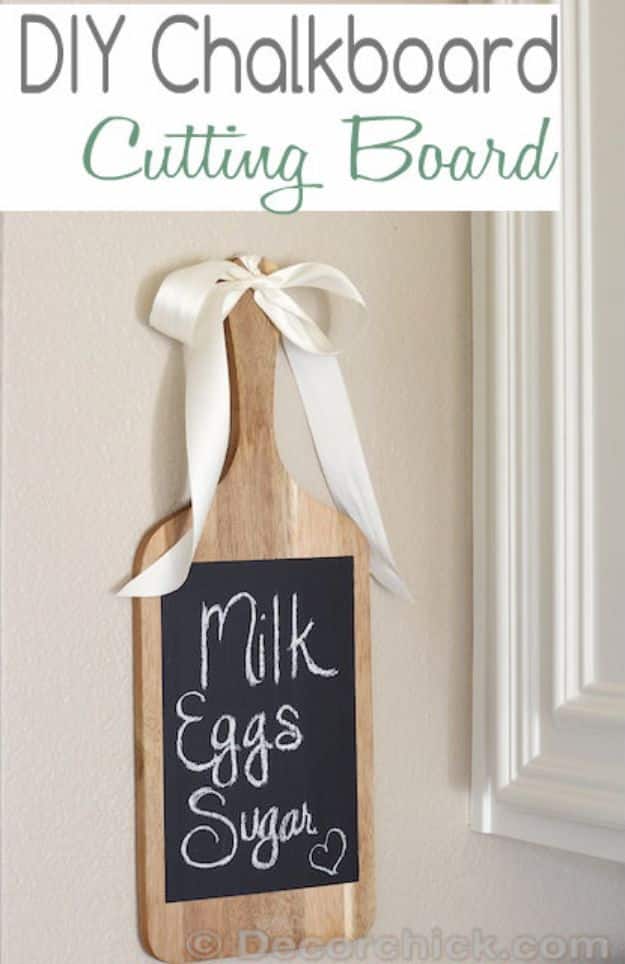 20. Chalkboard Labels

21. Chalkboard Lamp Shade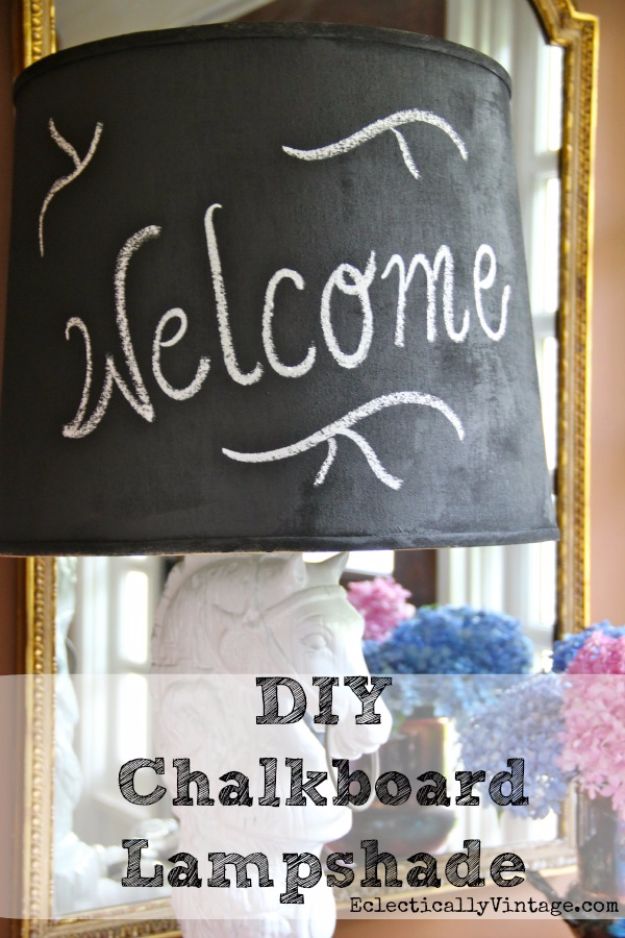 22. Chalkboard Stairs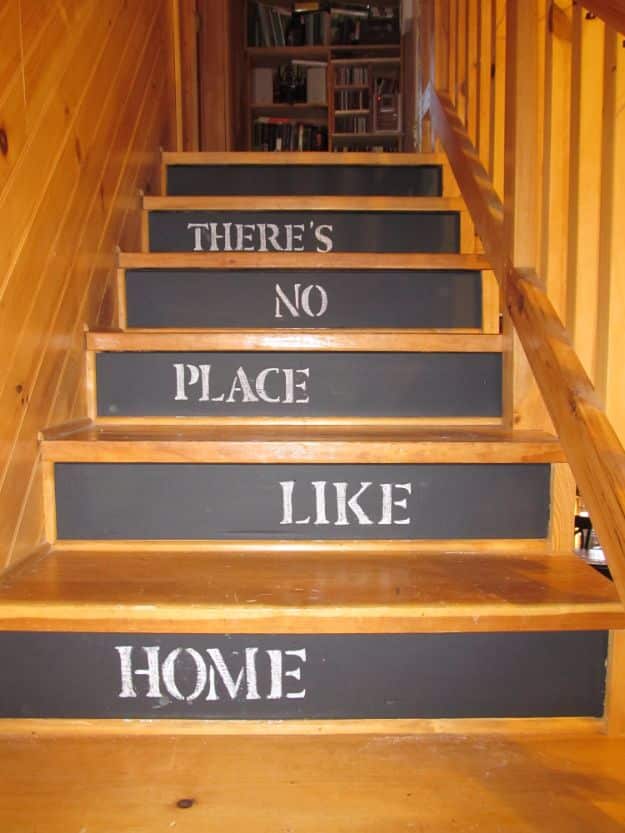 23. Chalkboard Serving Platter

24. Chalkboard Wall Clock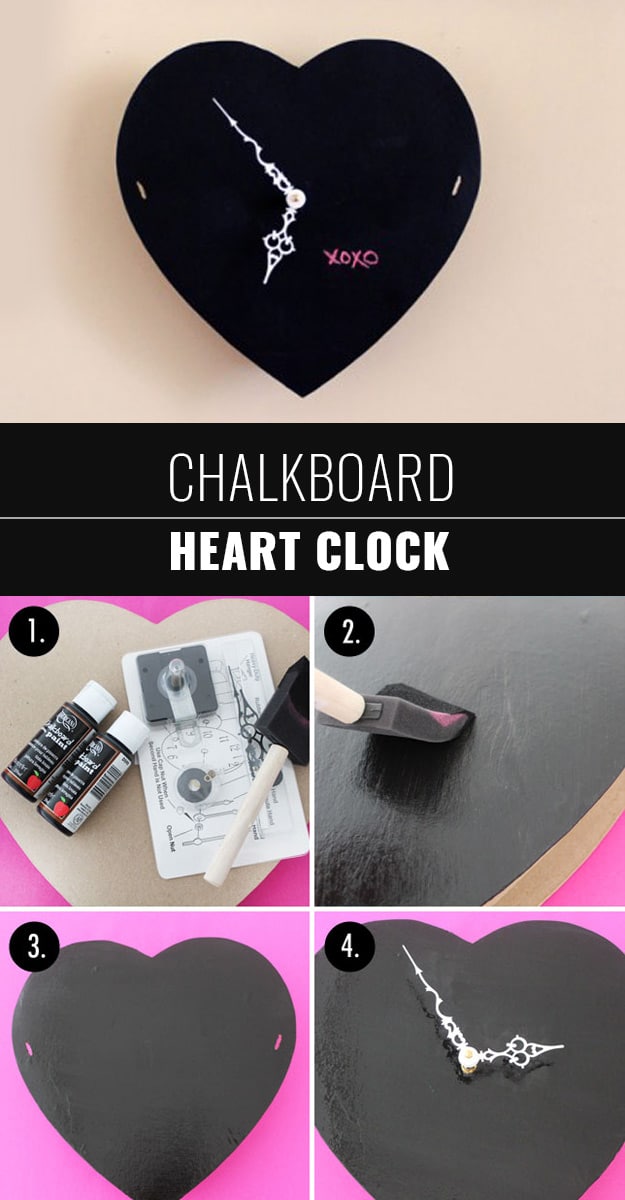 25. Chalk Paint Mirror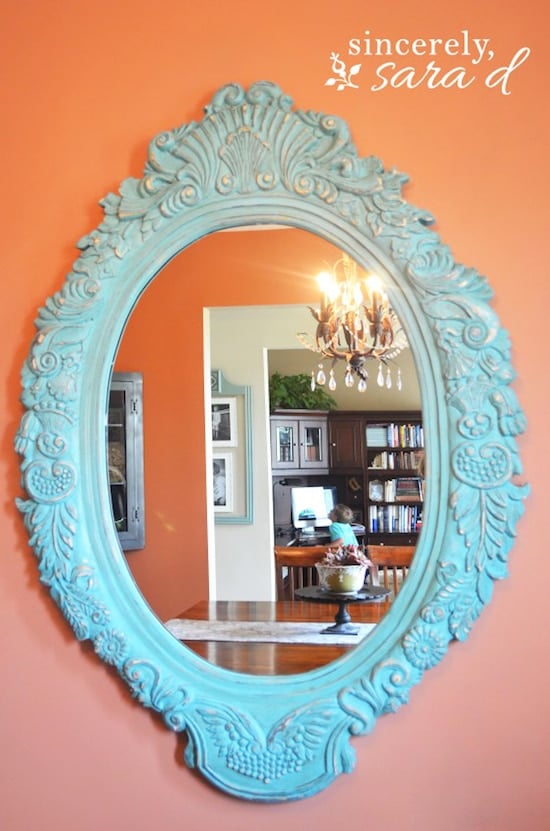 26. Old Metal Tray Repurposed with Chalk Paint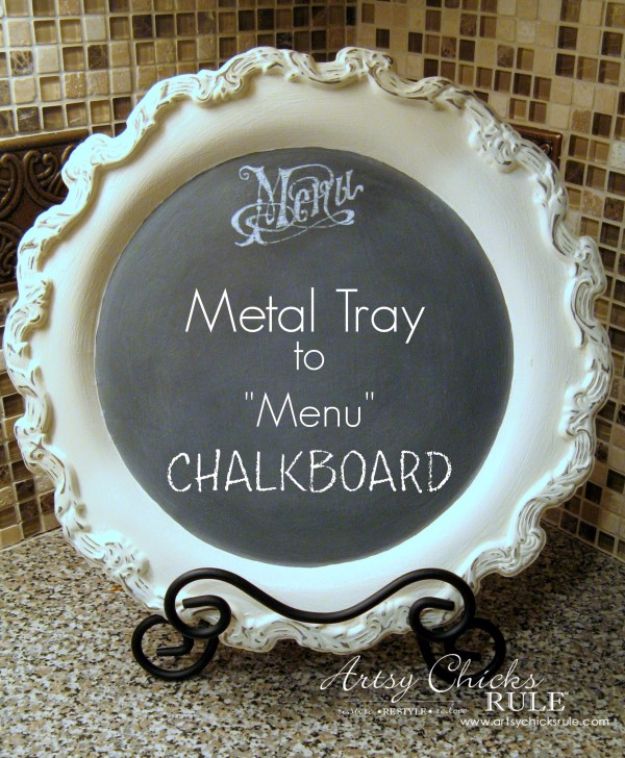 27. Easy DIY Chalkboard Fom Framed Art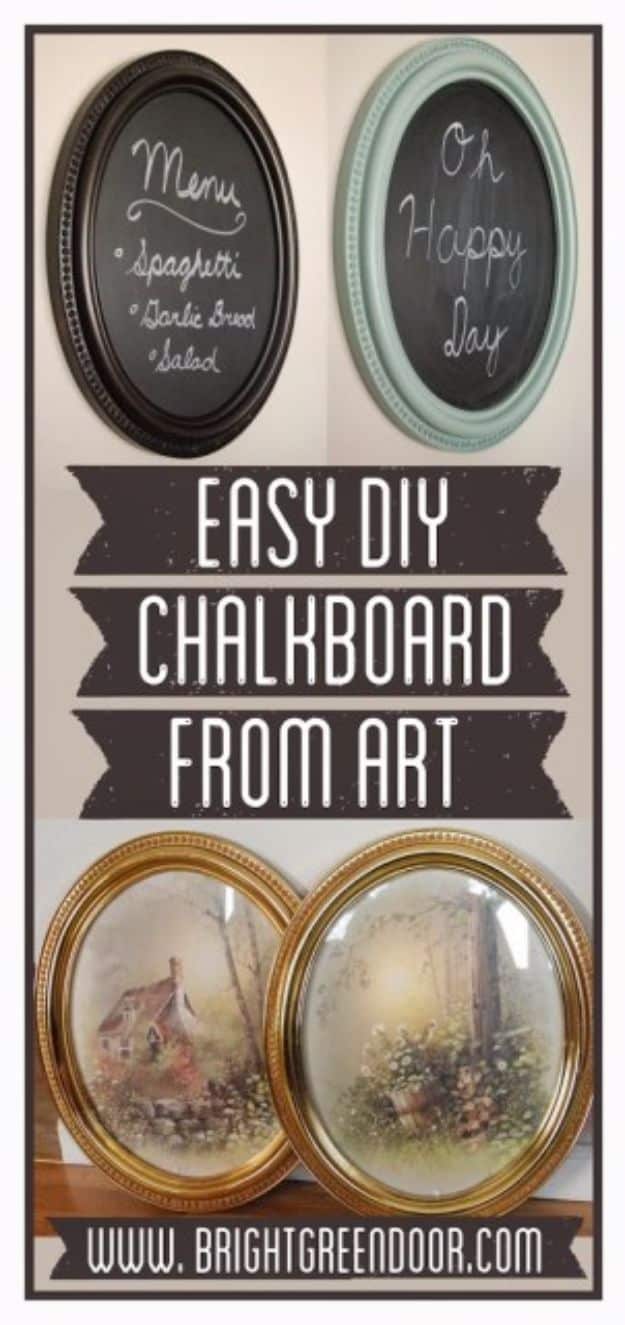 28. Chalkboard Art Drawer Organizer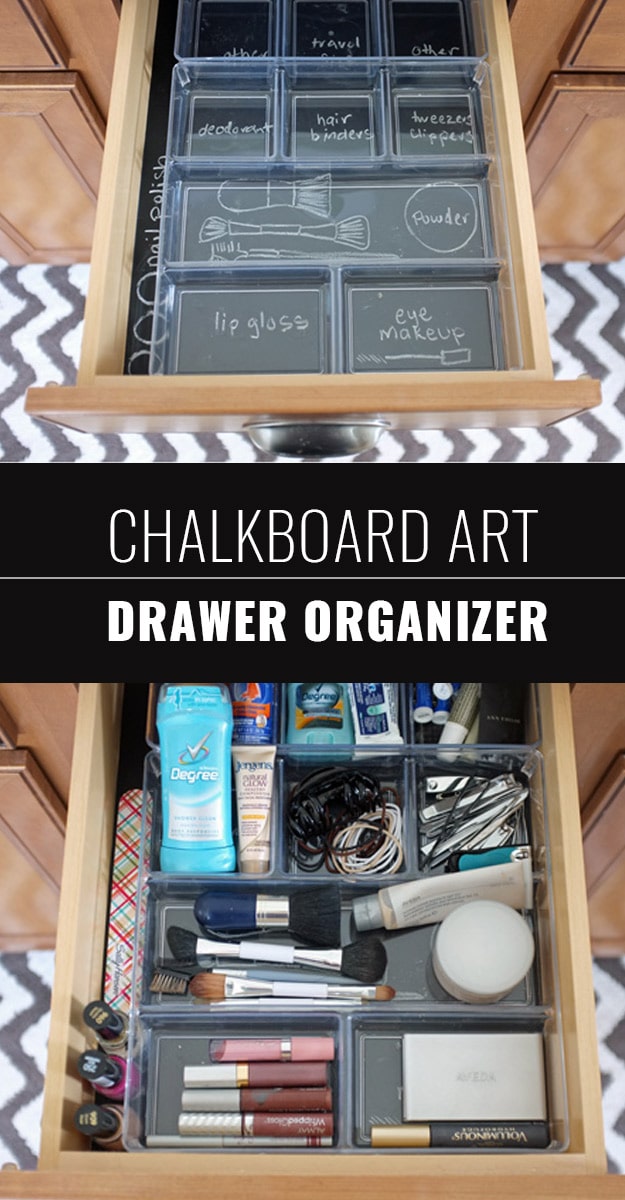 29. Medicine Cabinet Chalkboard Remodel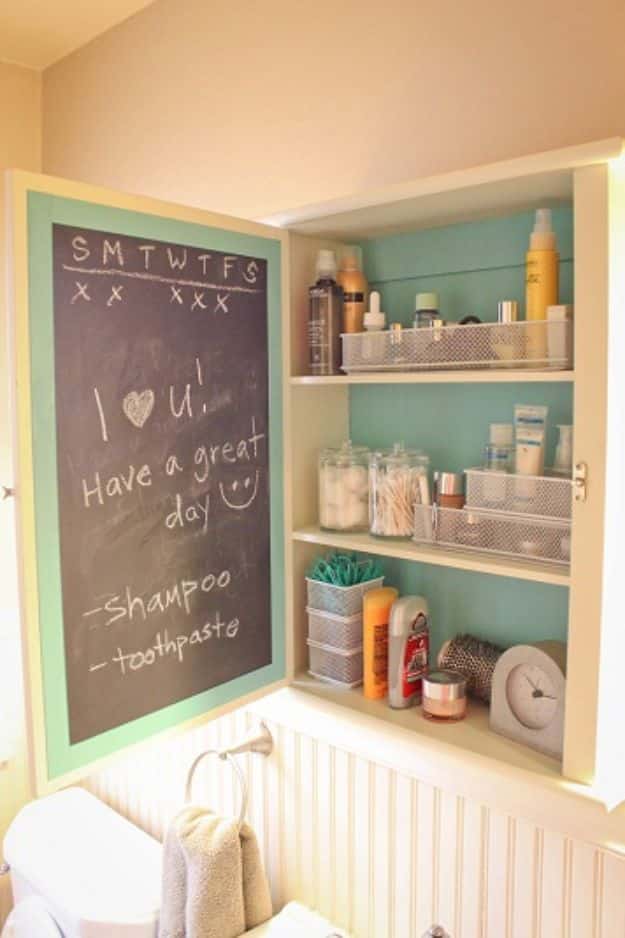 30. Chalkboard Painted Chargers

31. Chalkboard Monogram Chalk Slate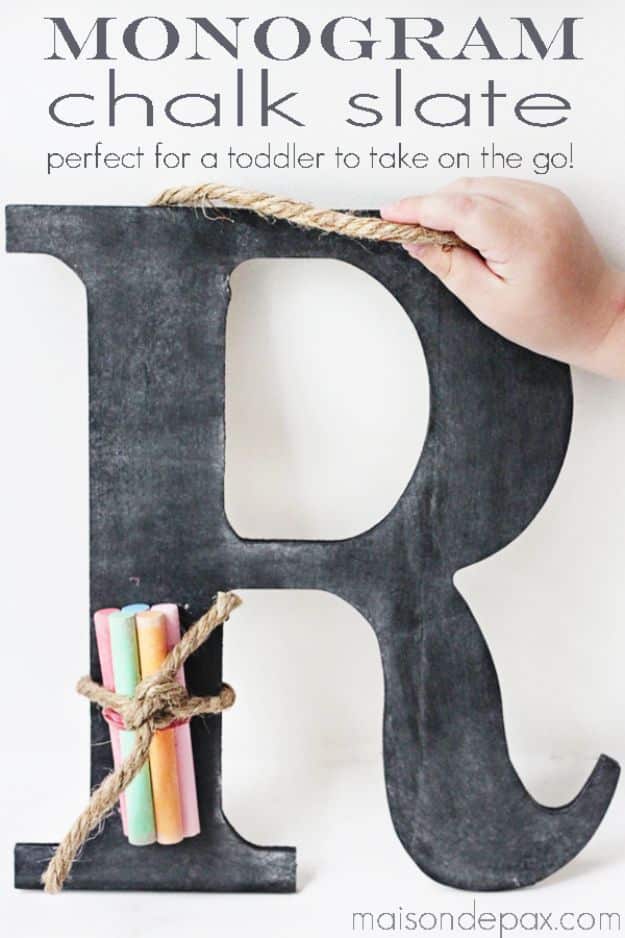 32. Upcycled Mirror Frame into a Chalkboard Art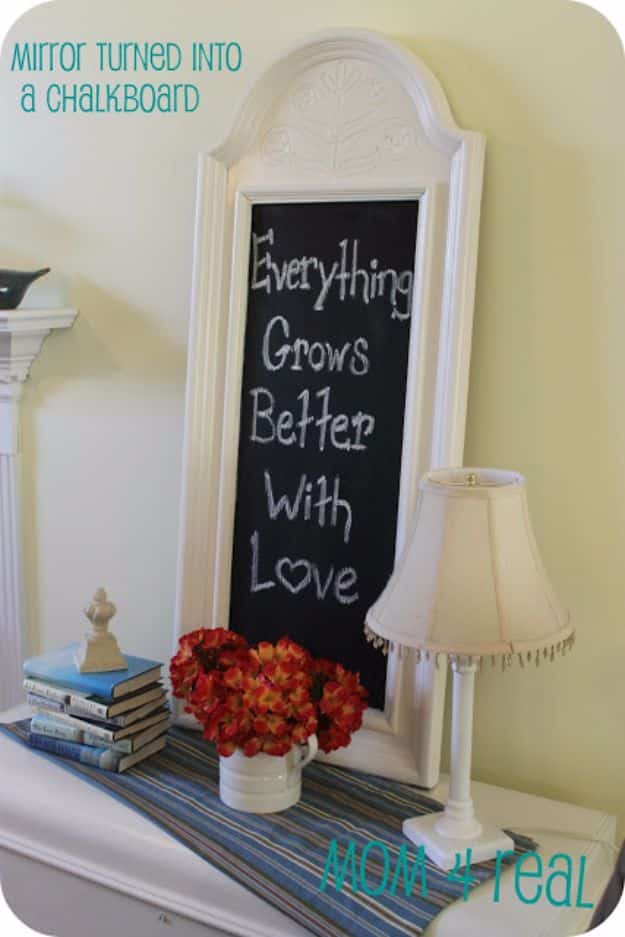 33. Personalized Chalkboard Burlap Tote Storage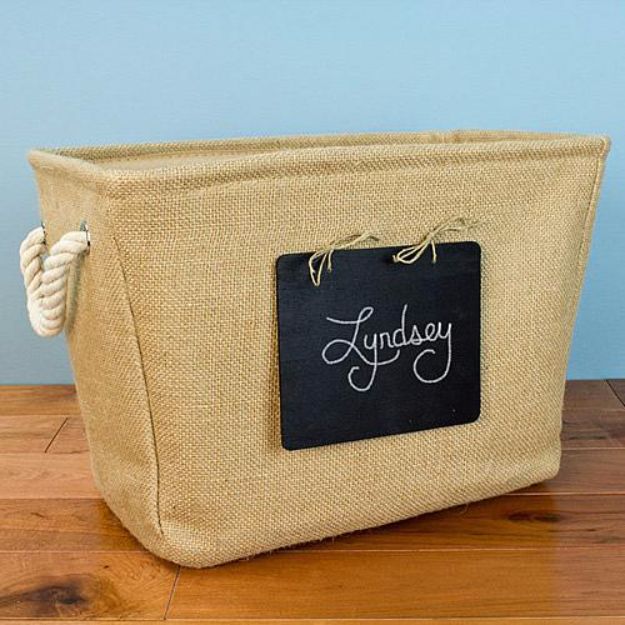 34. Chalkboard Decor Banner Idea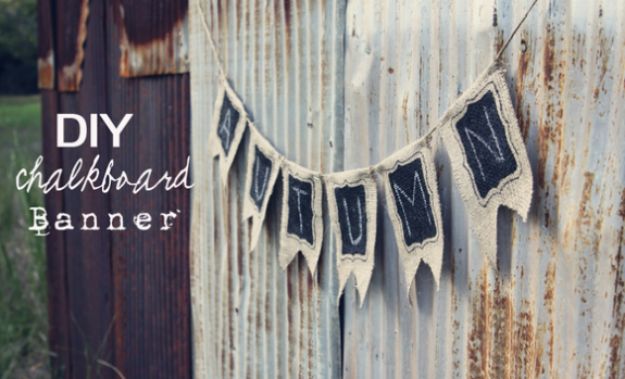 35. Chalkboard Wine Glass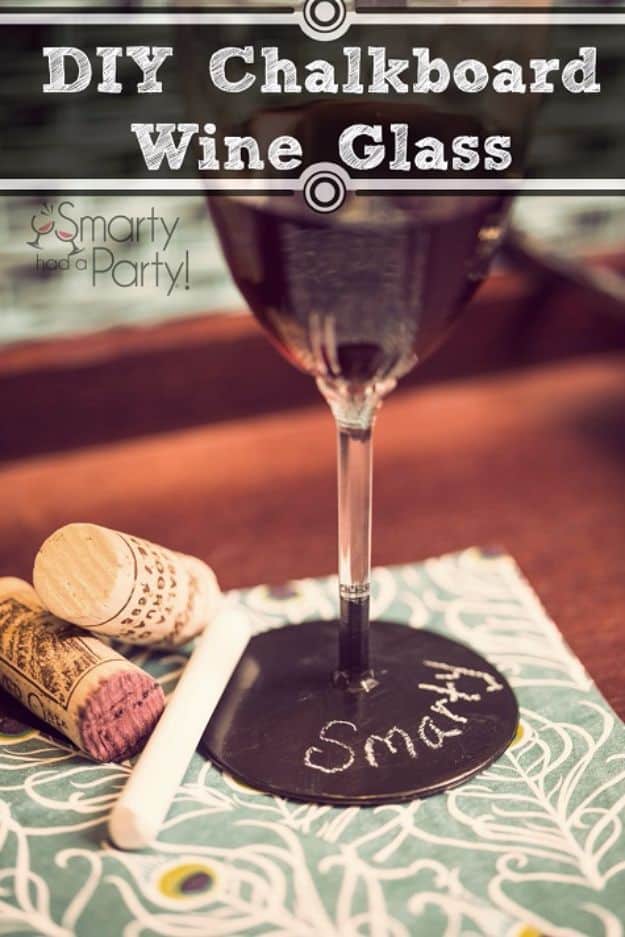 36. Chalkboard Room Sign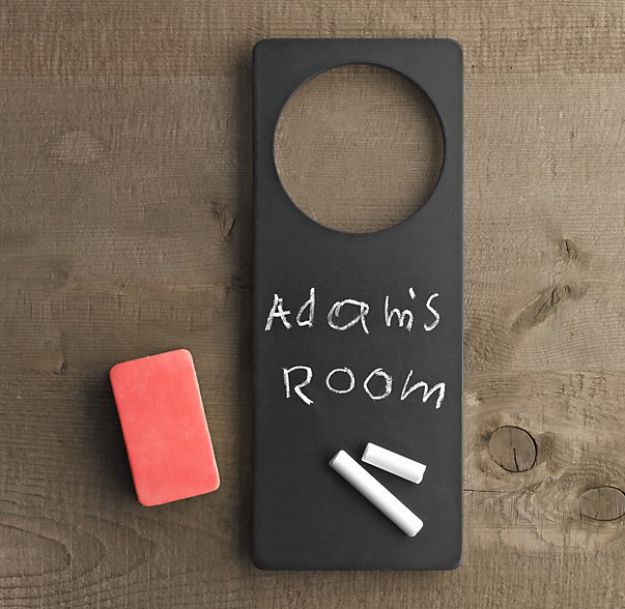 37. Chalkboard Heart Wall Clock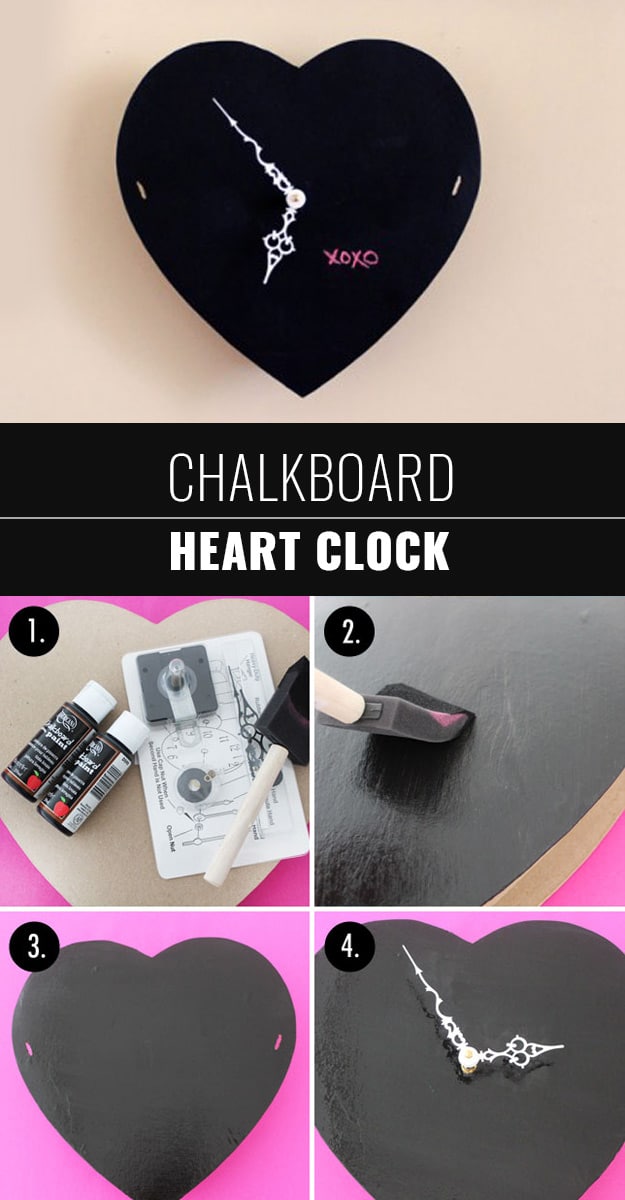 38. Chalkboard Mug and Plate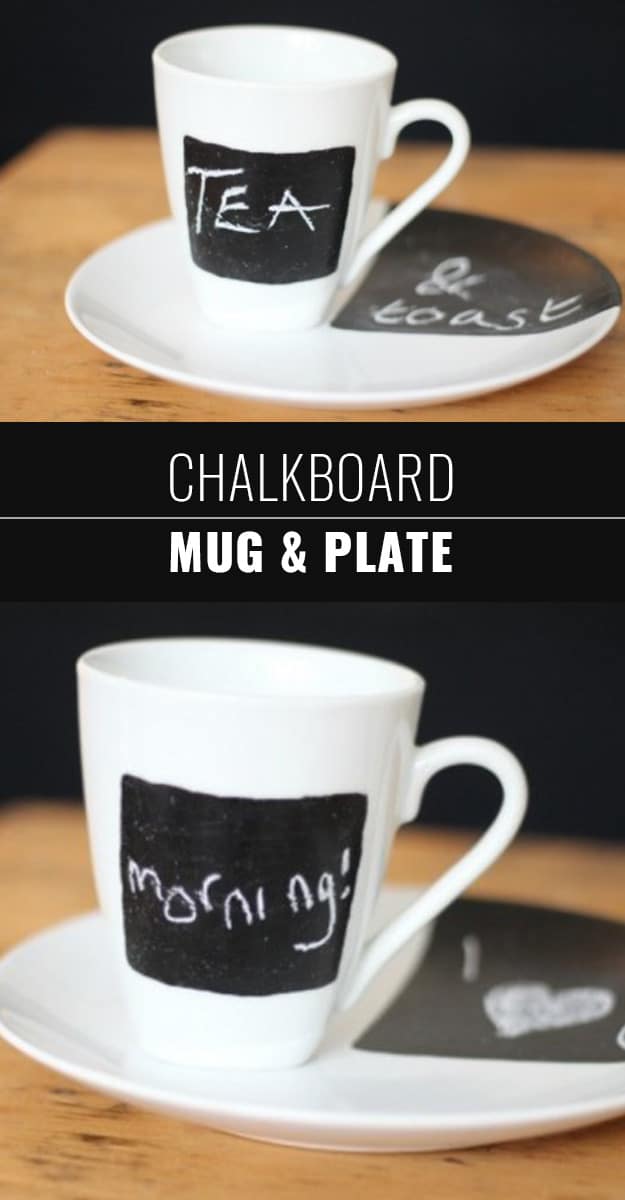 39. Chalkboard Welcome Sign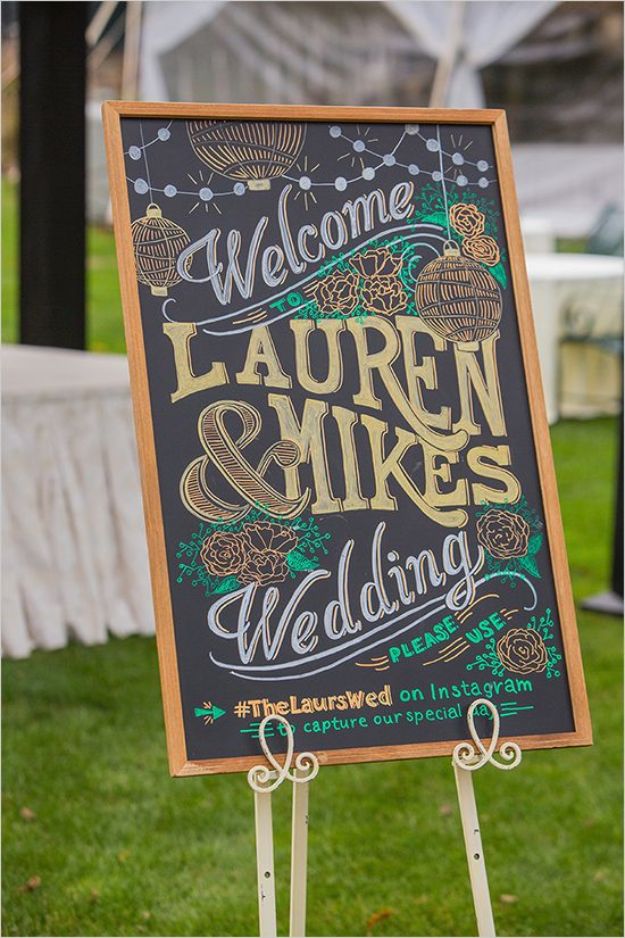 40. Architectural Motif Wall Art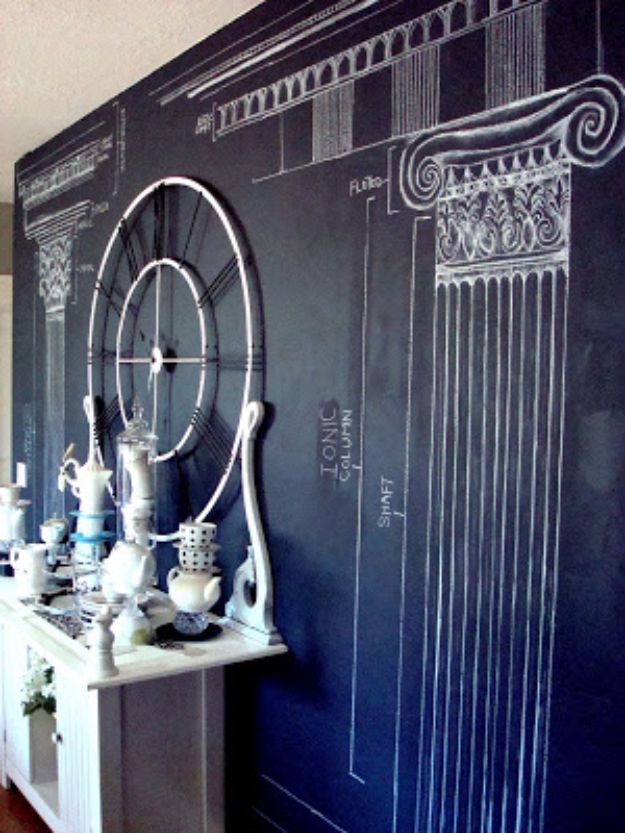 41. Chalkboard Baby Dresser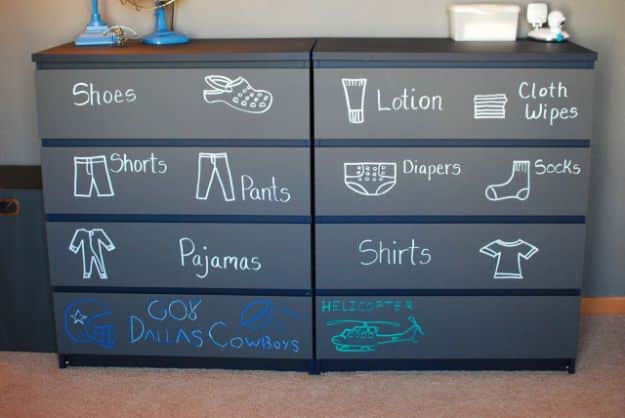 42. Chalkboard Playroom Wallpaper Art for Kids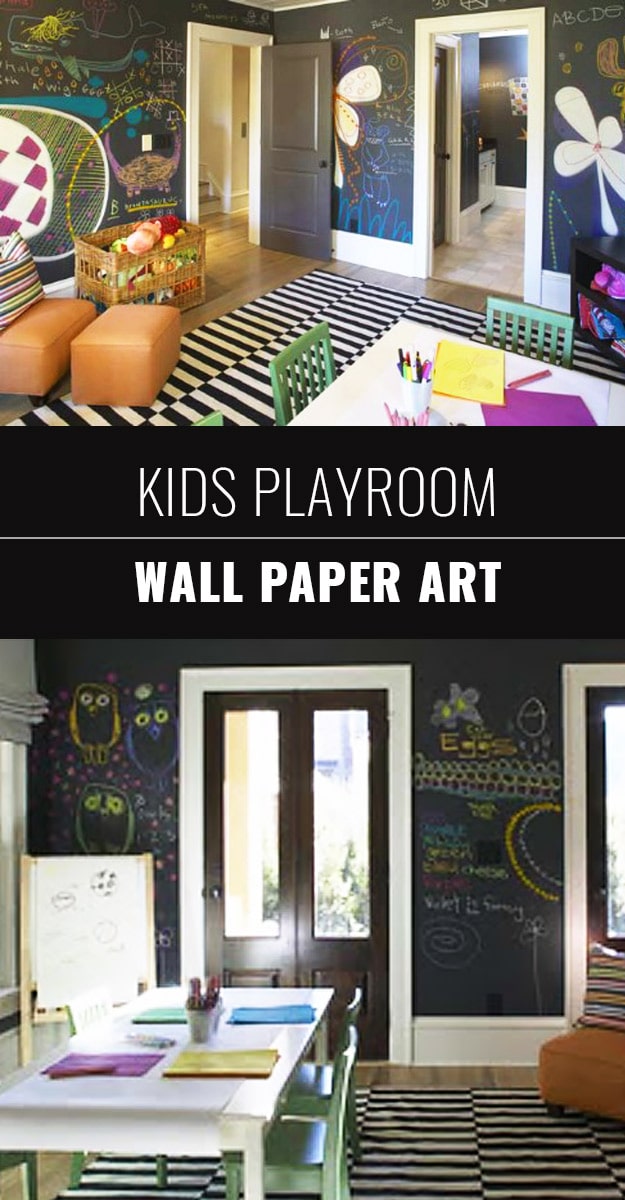 43. Chalkboard Kitchen Wall Recipe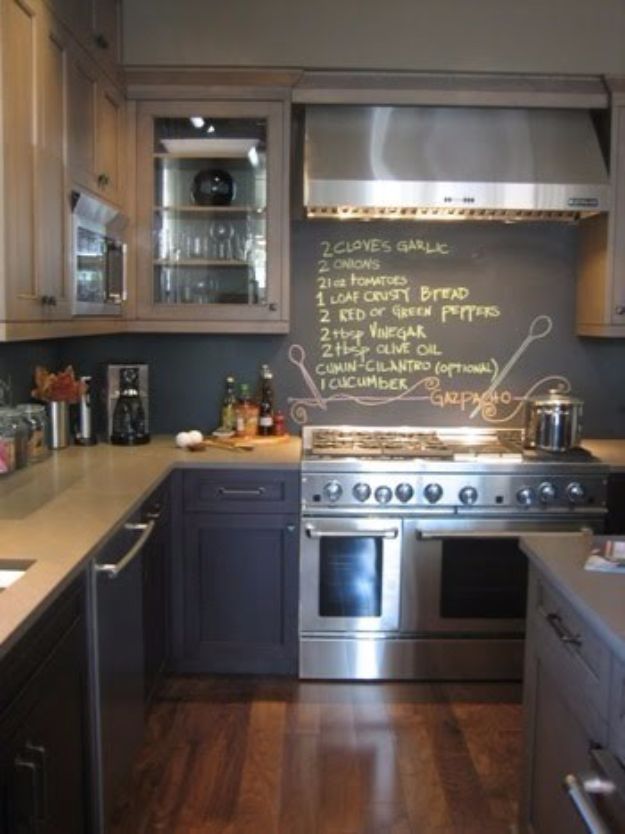 44. Kitchen Spice Storage Framed In Chalk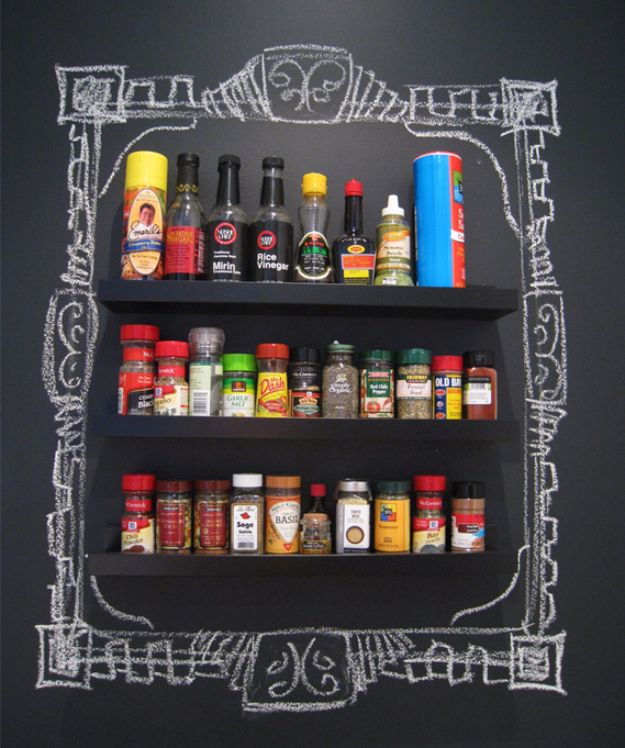 45. DIY Chalkboard Mugs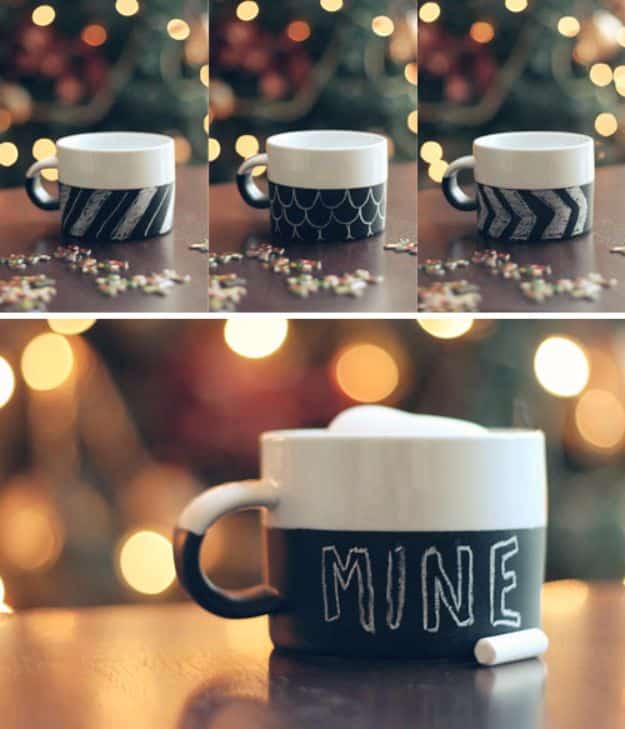 46. DIY Chalkboard Wreath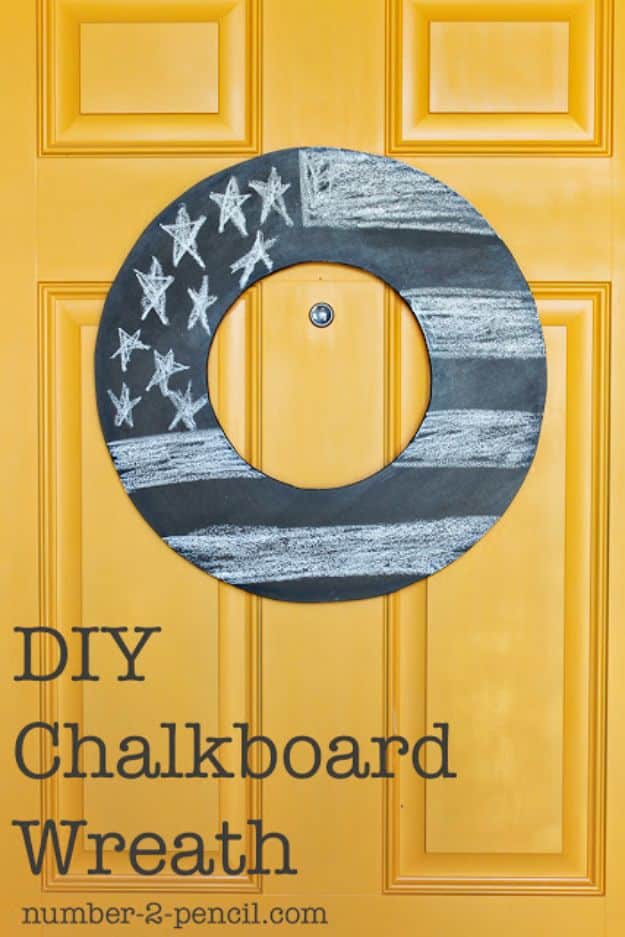 47. DIY Chalkboard Table Setting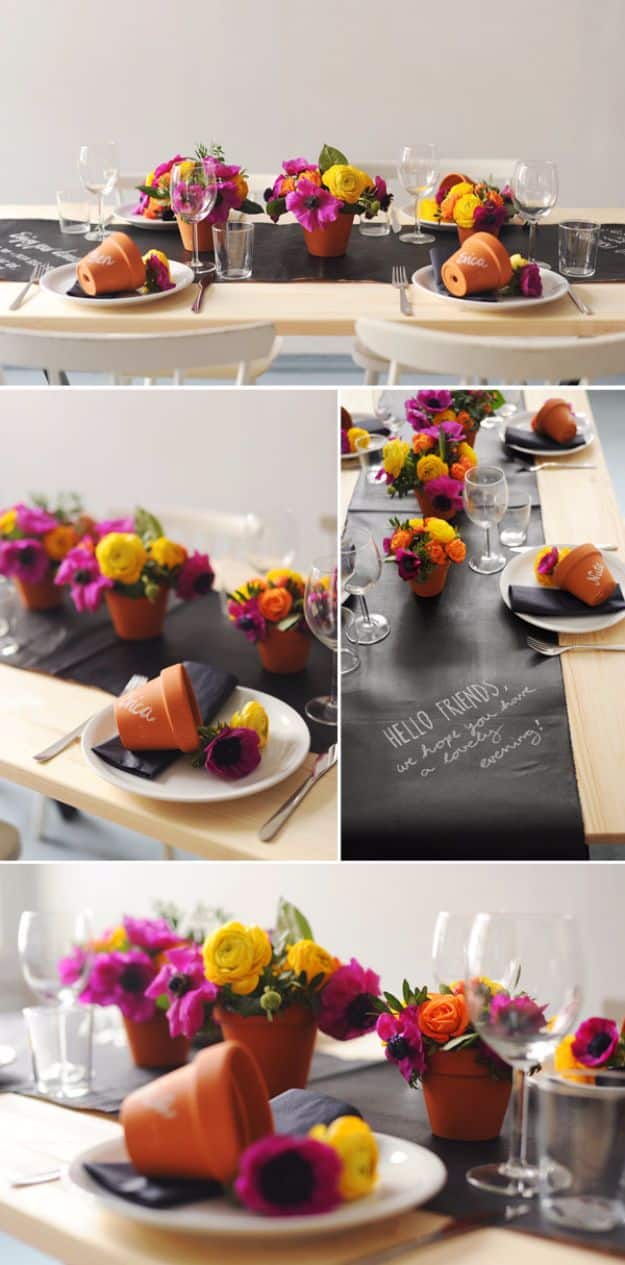 48. Chalkboard Painted Pots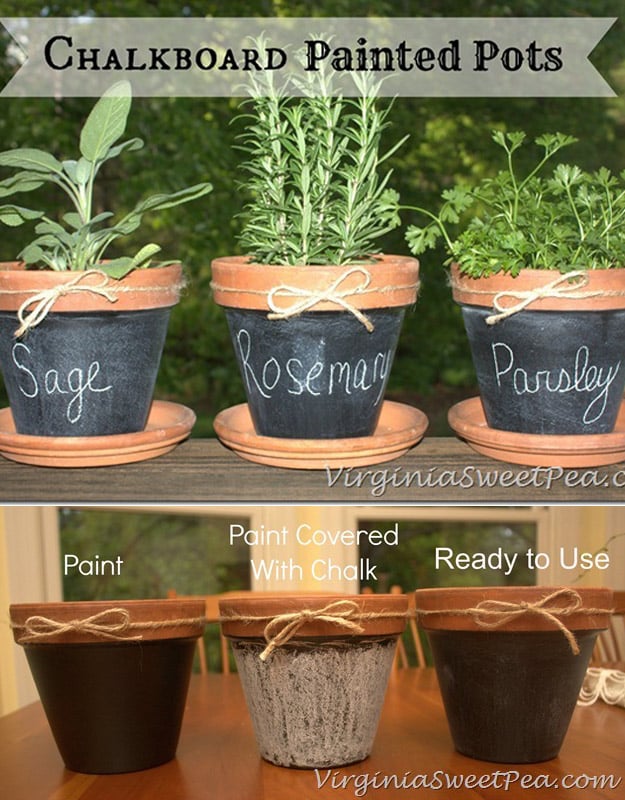 49. Chalkboard Whale Wall Decor