Looking for some home decor inspiration, preferable some ideas you can afford? I was looking for some charming new decorating ideas for my shabby chic look I am still trying to add to, but I don't have the budget to go buying new designer items, no matter how much I love them. Fortunately, I just discovered how easy it is to make amazing things from burlap, and it is officially my favorite crafting item of the year. Burlap is super inexpensive, and you can get really big pieces of it, allowing you to make things like furniture, wall art, table cloths and runners as well as some cool home decor items you might not have ever thought of. You can even repurpose other burlap items and essentially have a free craft supply when you get a hold of some old coffee or grain sacks and other things packaged in burlap. Complete your vintage farmhouse look in your living room or bedroom today with some of these awesome DIY burlap crafts or make that last minute gift you have been putting off. You are sure to love what you end up with as much as I love my newest burlap crafts!
1. Flowers Wrapped In Burlap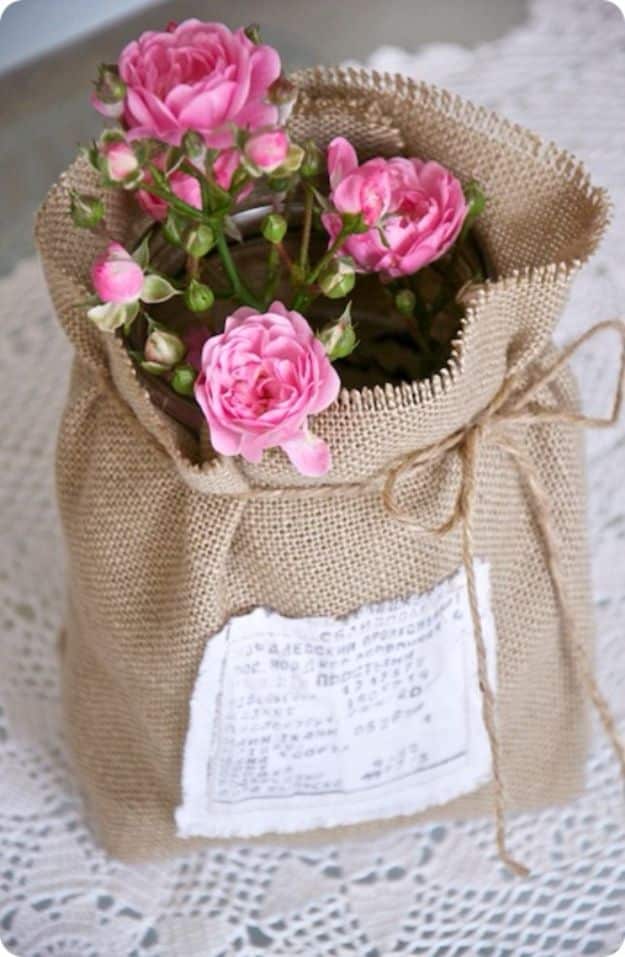 There are a lot of thing you could do using a burlap, and one of them is this really cute bouquet that you can give to your special someone. It' a really easy an inexpensive gift idea that you would definitely enjoy doing and I bet your loved one would appreciate the effort that you have done into putting this bouquet together. Check out how it's done from this step-by-step tutorial from Shabby and Charme.
2. DIY Burlap Placemats

If you are trying to look for ideas that you can do with that unused burlap you have in the house this do it yourself burlap placemat just might do the trick. It's really easy to make and you would not be spending too much money on making one too. All you need are those old burlaps you have sitting at home and aa few more materials. Here's how you can create your own DIY Burlap Placemat from The Wood Grain Cottage.
3. Burlap Framed Monogram Wall Art

If you are looking for an innovative and industrial wall art that you can use as a decoration to your home, here's a Burlap Framed Monogram Wall Art idea from That's what Che Said. All you need is a frame, a wood letter of your own choosing, spray paint, Elmer's spray adhesive, command hooks, a burlap and a scissor. Check out how it's done from the step-by-step tutorial and make your own Wall Art now.
4. Burlap Nautical Wall Decor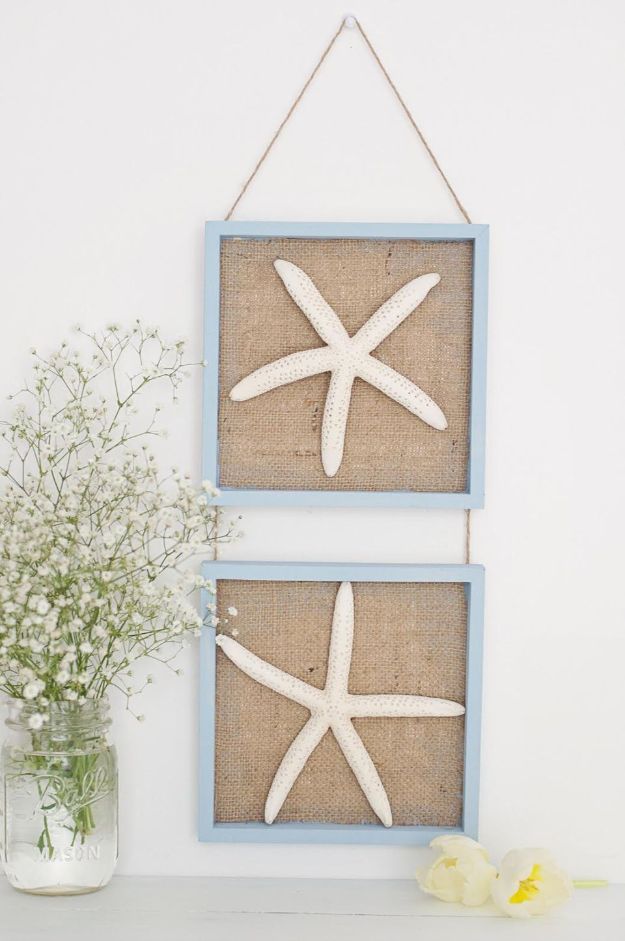 If you love the beach and collects a lot of seashells and want to have them as a home decoration, here's a do it yourself tutorial on how you can make your own Burlap Nautical Wall Décor. It's a really creative and inexpensive decoration that you must totally have at home. Check out the step-by-step tutorial on how you can make this really chic and easy décor and enjoy that beach vibe at your home.
5. Burlap Canvas Silhouette

If you have some burlap just sitting there under the sink and you enjoy vintage style decorations, go ahead and checkout this do it yourself Burlap Canvas Silhouette idea from Snazzy Little Things. You can check out the step-by-step video tutorial and you can enjoy making your own decoration. This is something you must have and it you do not have to spend too much money to make one.
6. DIY Burlap Wall Scroll

Here's another really cool idea you can do on your free time, a do it yourself burlap wall scroll its really easy to make and you would not be needing too much materials to make one. If you have a printer at home and always wanted to try printing on a fabric this is your chance. Check out this step-by-step tutorial from A Piece of Rainbow and make your own Burlap Wall Scroll.
7. Grain Sack Inspired Burlap Pouch

If you love gardening and love to take care of plants, you would definitely love this next tutorial that we have for you. If you have an old burlap that you never use this is a great way to use them, and it is cute because a burlap is actually a sack but you are going to be making an even smaller sack out of it. Check out how you can make a Grain Sack Inspired Burlap Pouch from The Wood Grain Cottage and enjoy!
8. Burlap Topiary

In this next do it yourself tutorial that we have for you, you will learn to create your own topiary made out of a burlap and I bet you have one just sitting around in your house right now. So if you do go ahead and checkout this step-by-step tutorial from Cottage at the Crossroads on how you can make your very own Burlap Topiary with using just a few more materials.
9. Burlap Vase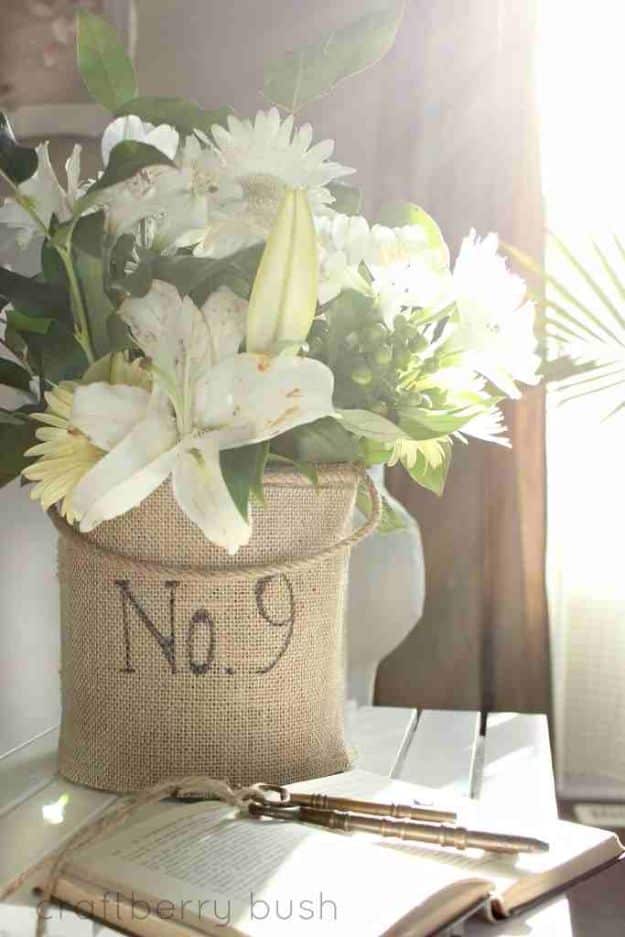 Here's another innovative way where you can use an old burlap that you have at home that you can't seem to think of what to do with. Make your own Burlap Vase if you like doing innovative thing and if you like having something really unique in your home. Check out how Craft Berry Bush Creativity Bloom and see how she turned an unused burlap into something really beautiful.
10. Reversible Burlap Banner

If you love throwing parties and tired of buying new decorations every time, this idea from On Sutton Place will definitely save you from all the trouble. Check out the step-by-step tutorial on how to make a reversible burlap banner from just a few materials and an old burlap you never use. You can make as many as you want and since it's not easily broken you can use it at every party you will be throwing.
11. Burlap Mason Jar Chandelier

12. Make A Burlap Bow

13. Woven Burlap Runner DIY

14. Burlap Coffee Bean Sack Window Shades

15. Ruffled Burlap Table Cloth

16. Burlap And Lace Bottle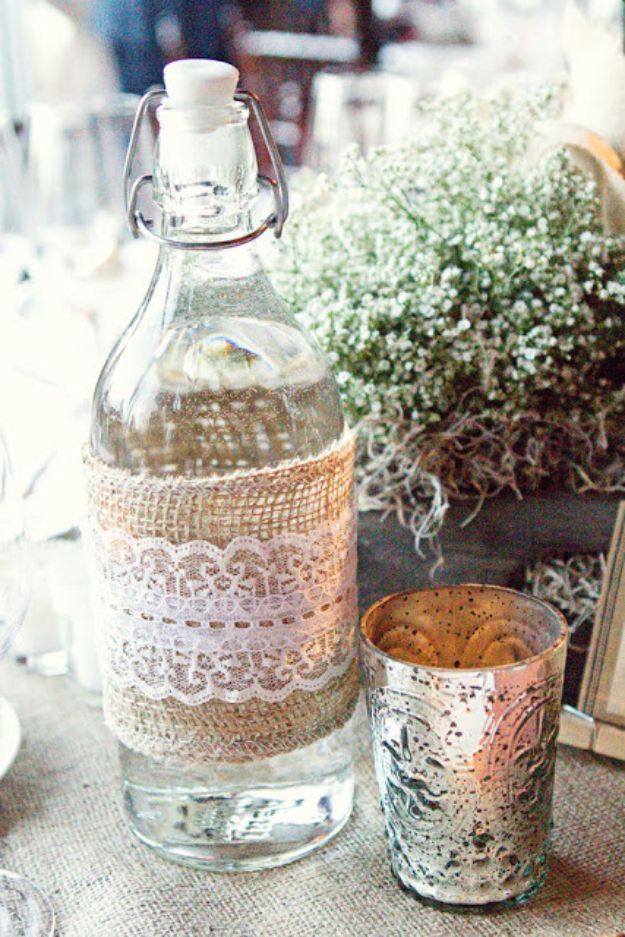 17. Burlap Garland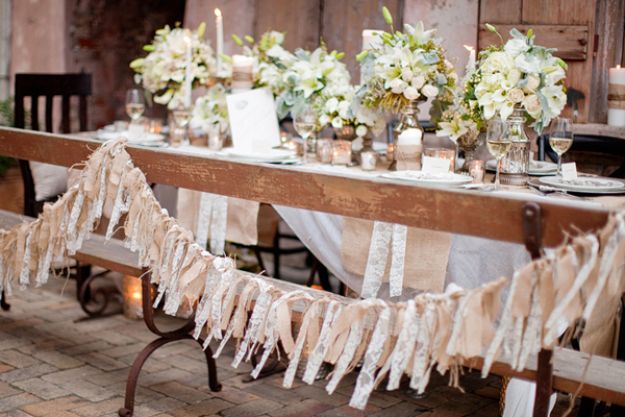 18. Burlap and Lace Candle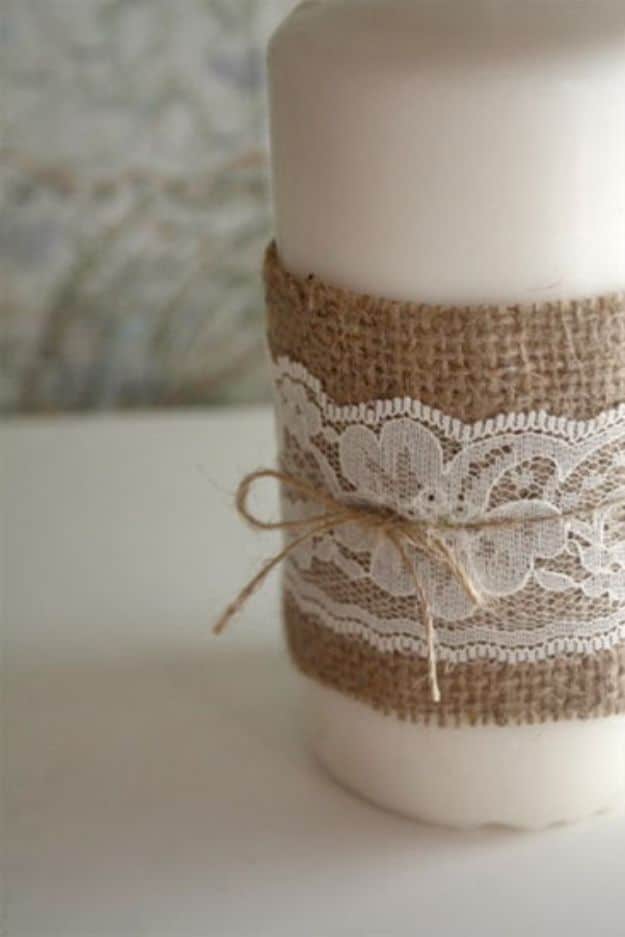 19. DIY French Burlap Storage Ottoman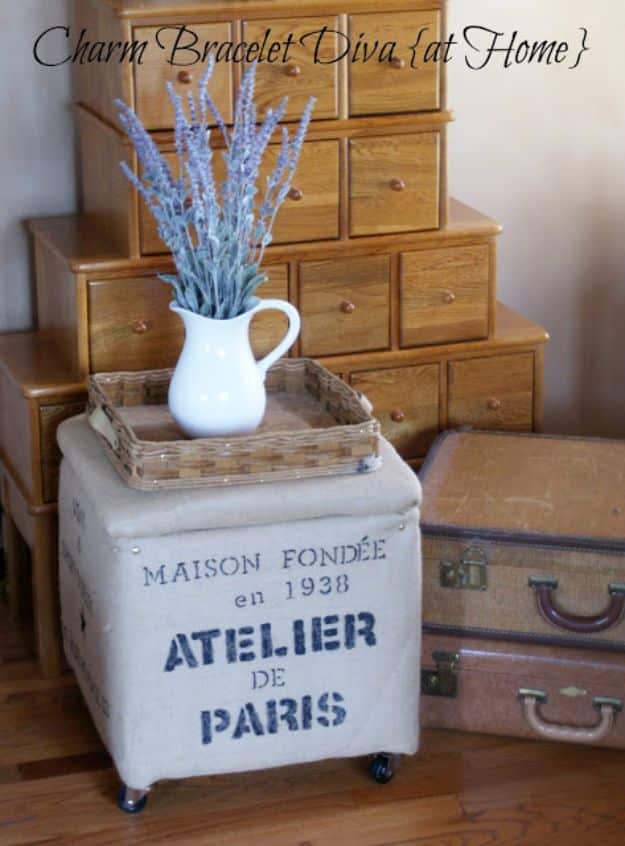 20. DIY Burlap Plaques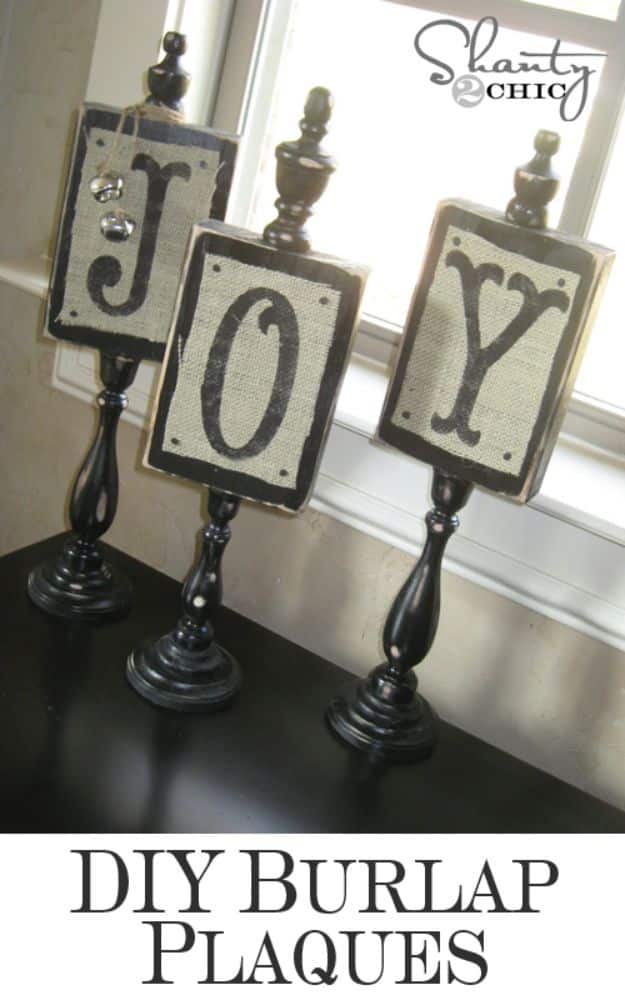 21. Loopy Burlap Flowers from Burlap Ribbon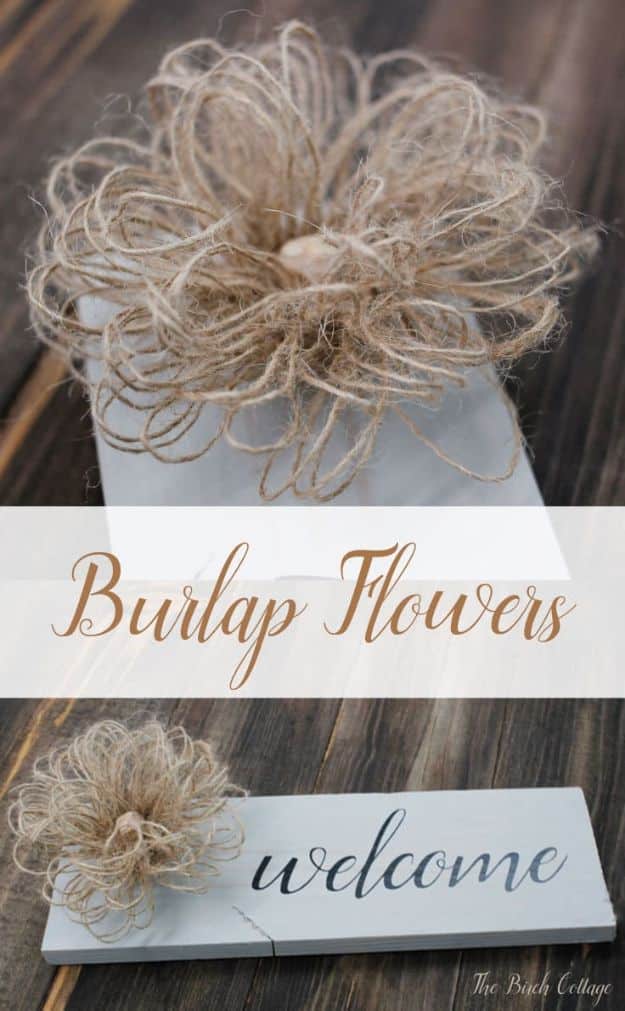 22. Burlap Lampshade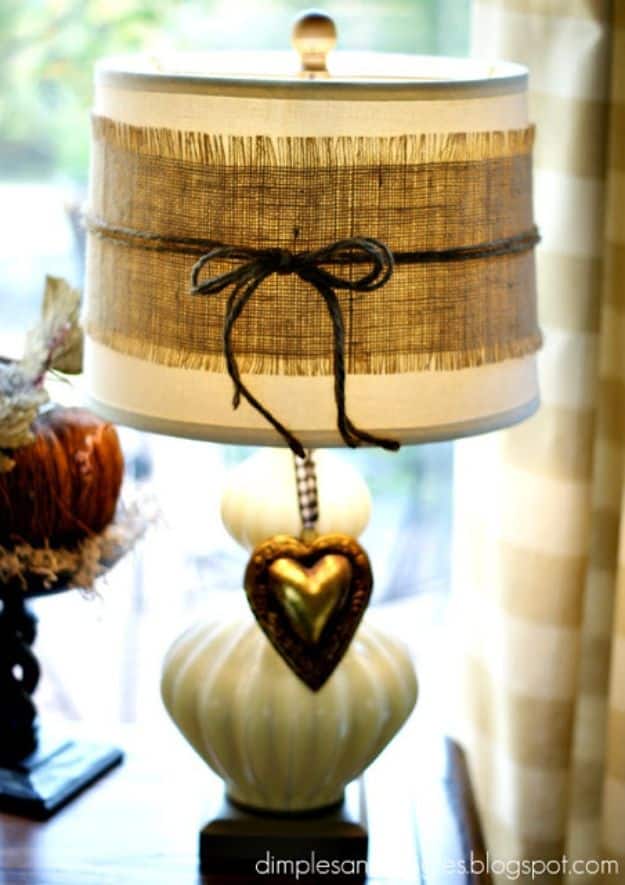 23. Super Easy DIY Burlap Cross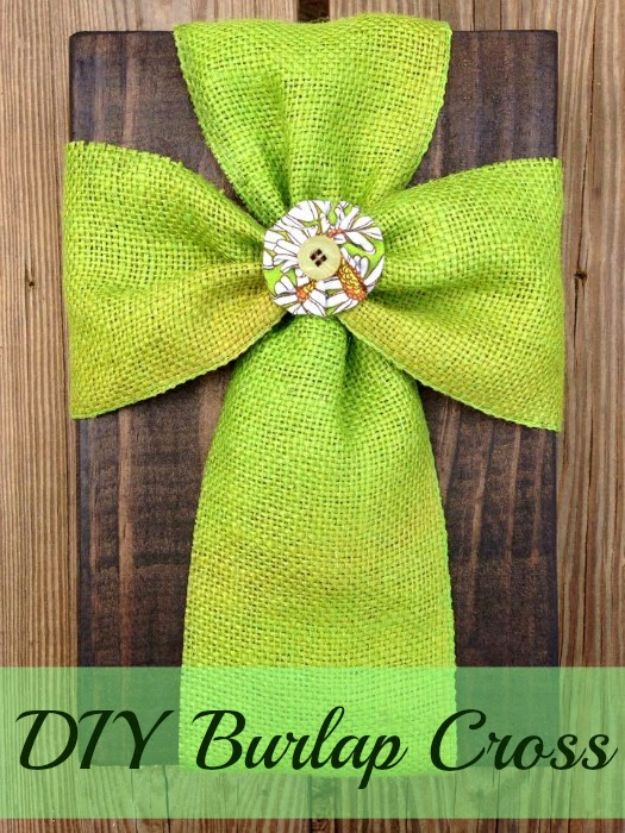 24. Burlap Rose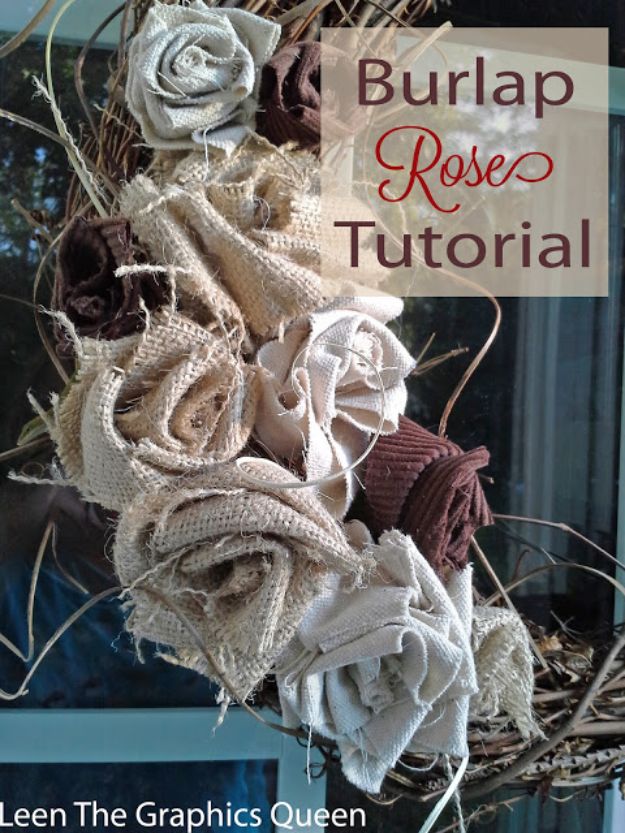 25. Dresser With Burlap Inlay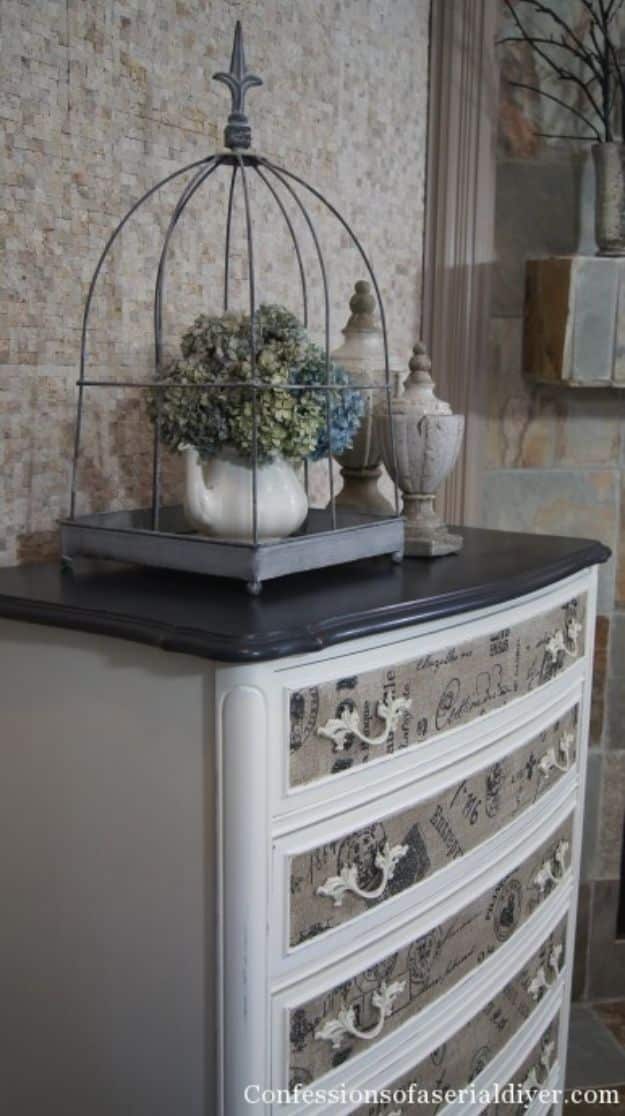 26. DIY Burlap Canvas Art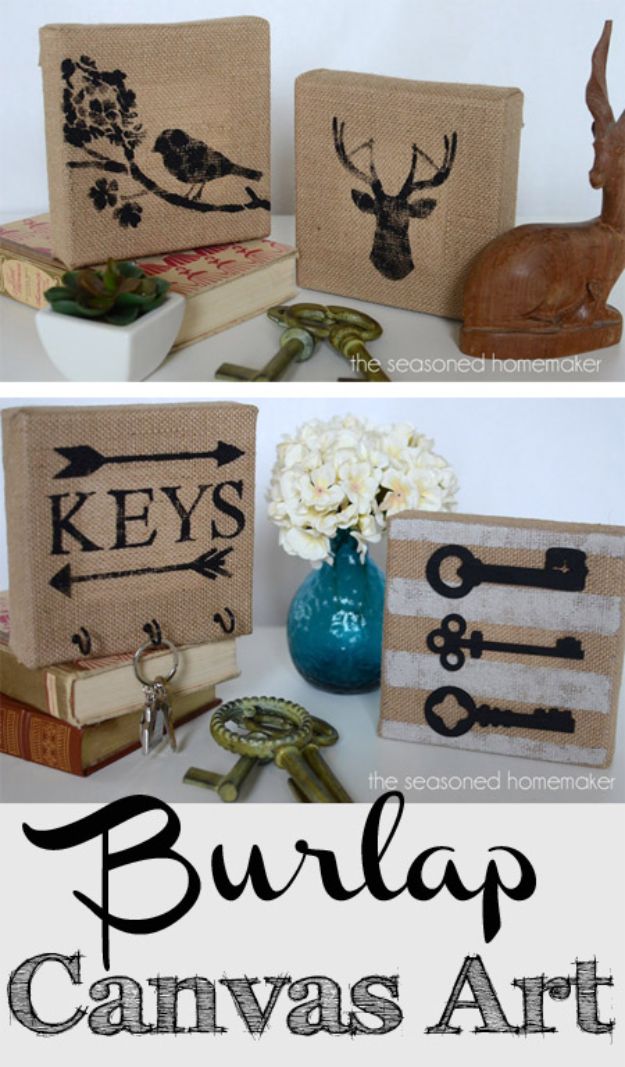 27. Floor Length Burlap Curtains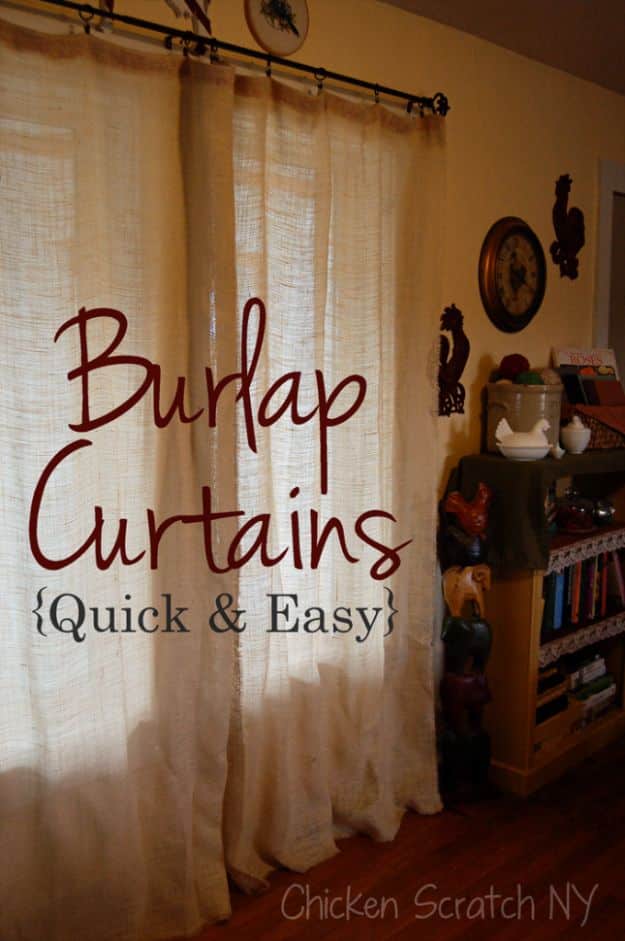 28. Leather And Burlap Fringe Coasters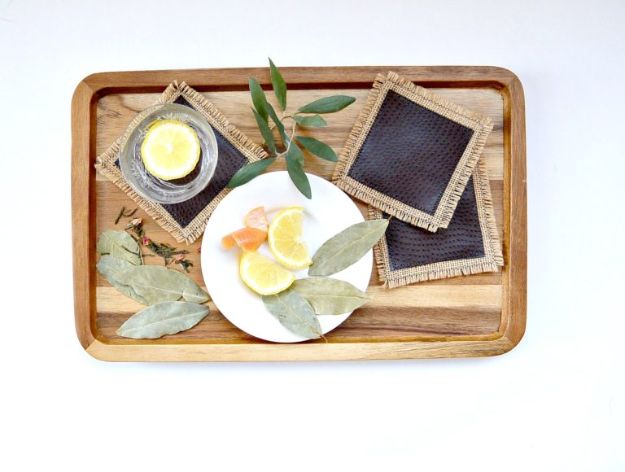 29. DIY Easy Graphic Art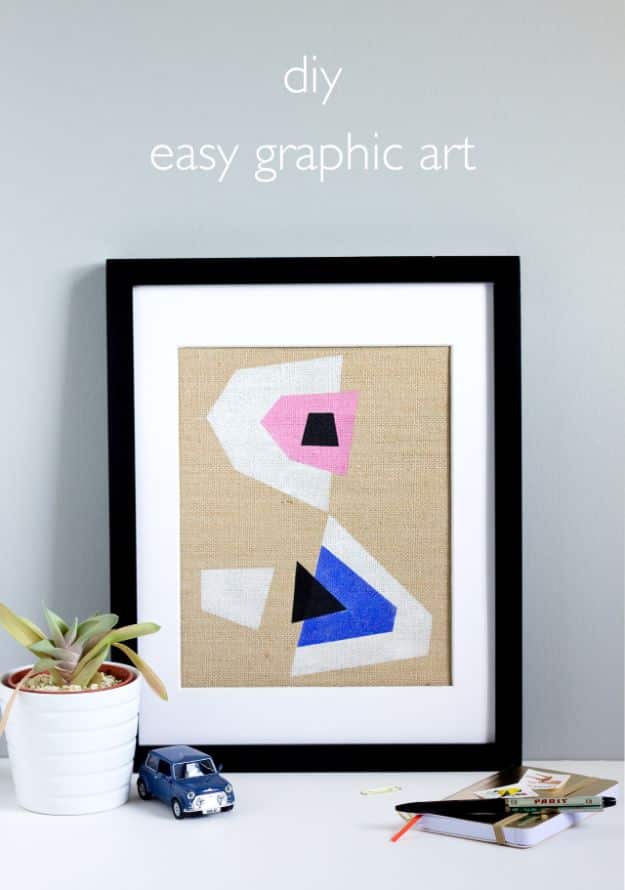 30. Rosebud and Leaf Pattern to Embellish a Burlap Wreath
31. Make Burlap Signs With Free Printable Wall Art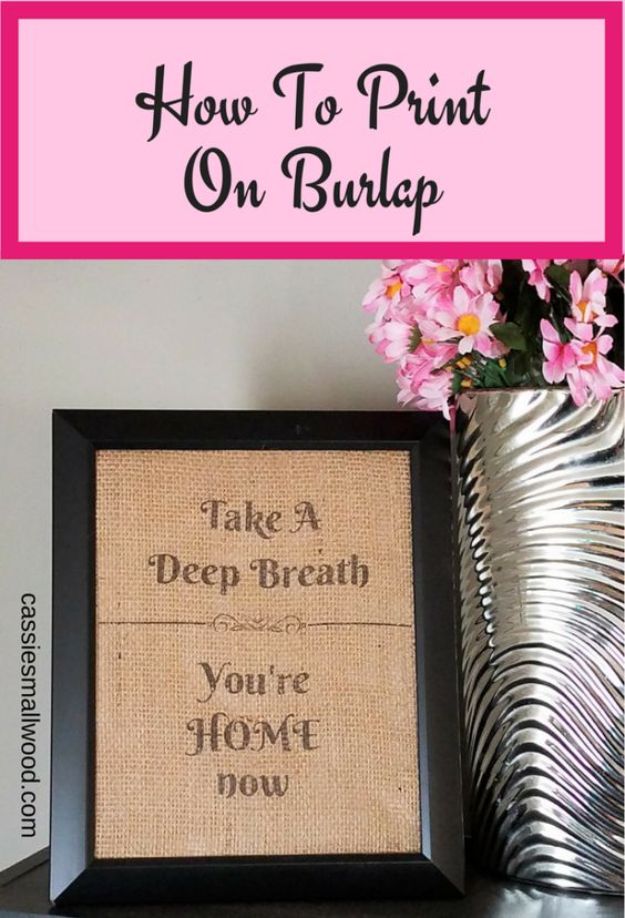 32. Burlap Valance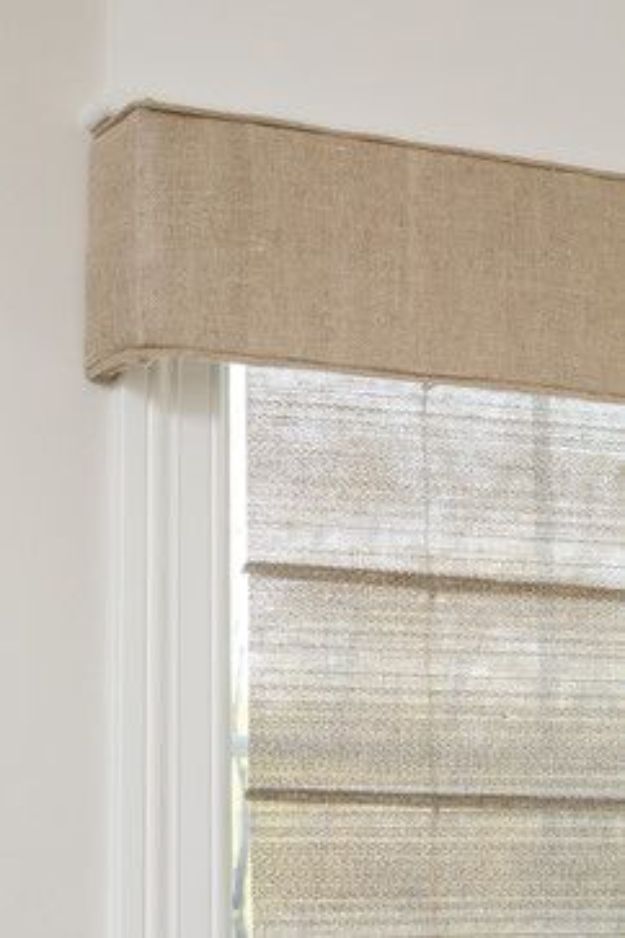 33. DIY No-Sew Burlap Heart Pillow

34. Burlap Mantel Garland