I host a lot of dinner parties and gatherings, which is why I've accumulated a lot of beer and wine bottles in our garage. As I look for ways to recycle and reuse them, I've found these cute DIY tiki torches from WetAndForget on Youtube. This project is perfect as these tiki torches will double up as mosquito repellant while making my backyard look amazing at night. What's more, I can do this to all of my old bottles and give out some to my friends! I'll surely have fun making this with my family this weekend. So if you also have many bottles to recycle, try this DIY! It's also a great weekend activity with your loved ones. Watch the video tutorial below to learn the step by step instructions. Thanks to WetAndForget for this fantastic DIY!
Materials:
old beer/wine bottles
3/8″ bushing
Teflon tape
push wick
funnel
sand and rocks
tiki fuel
Directions:
Step 1
To start, wrap a 3/8″ bushing with Teflon tape. Next, insert a wick into the flange, leaving 1 inch outside the top for lighting. After this, weigh down the bottle by putting sand and rocks inside, then pour the tiki fuel using a funnel.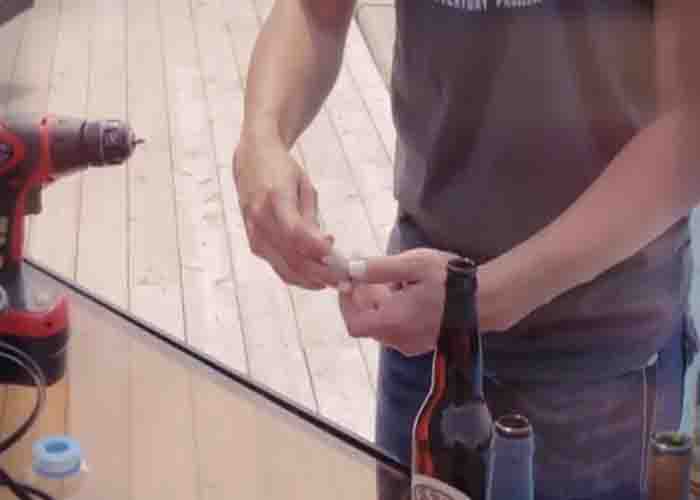 Step 2
Top off about one to two inches from the top to avoid fuel overflow when inserting the wick. Repeat these steps to create more tiki torches, then light them up and place them anywhere you like! Your DIY tiki torches are now finished!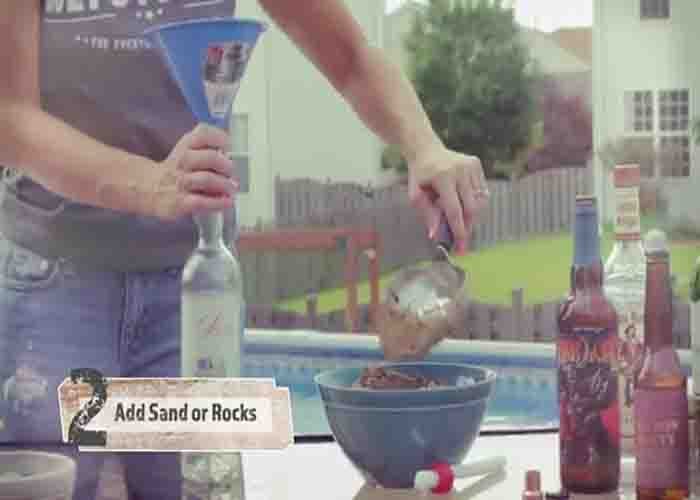 DIY Beer & Wine Tiki Torches Tutorial