Looking for some cute beach house decor? I was looking for some wall art and new pillows for my house at the beach and was I ever surprised to see how high the prices were in stores, and how low the quality was. I thought to myself, surely there is a better way, and hopefully a cuter way, too! When it comes to decorating my vacation home, I really want to make creative statement that reflect my personality, don't you? Well lucky for you, you've found the cutest beach house decor. There's tables, mirrors, wall art, candles, wreaths, and much more beach themes stuff. Last fall we were heading down to our beach house and I wanted to add some decorations because it looked like a regular house on the inside. I made wind chimes for the patio, whale art for the living room, lobster art for the bedrooms, and even a seashell kitchen for the kitchen. All of the crafts combined were less than 100$ and they were as cute as can be. I personally love the feeling of being by the beach and you don't even have to have a beach house to decorate it like one! Happy Crafting:) For homemade coastal decor ideas, try out a few of these cool projects.
DIY Beach House Decor Ideas
1. Seashore Windchimes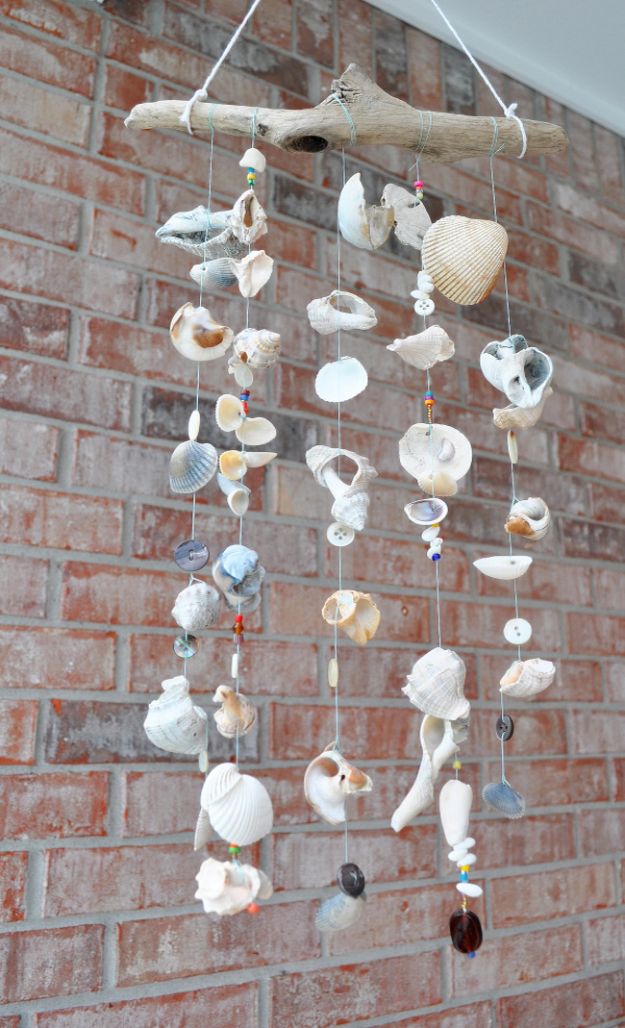 If you're looking for another decoration for your beach house this Seashore Wind Chimes might just do the trick. This invites positive energy into your home and its cute too and it give your home the beach vibes that it deserves. Checkout Home Sweet Homemade for the step-by-step tutorial and make your own Seashore Wind Chimes and add that to your beautiful beach house's decoration.
2. DIY Seashell Plank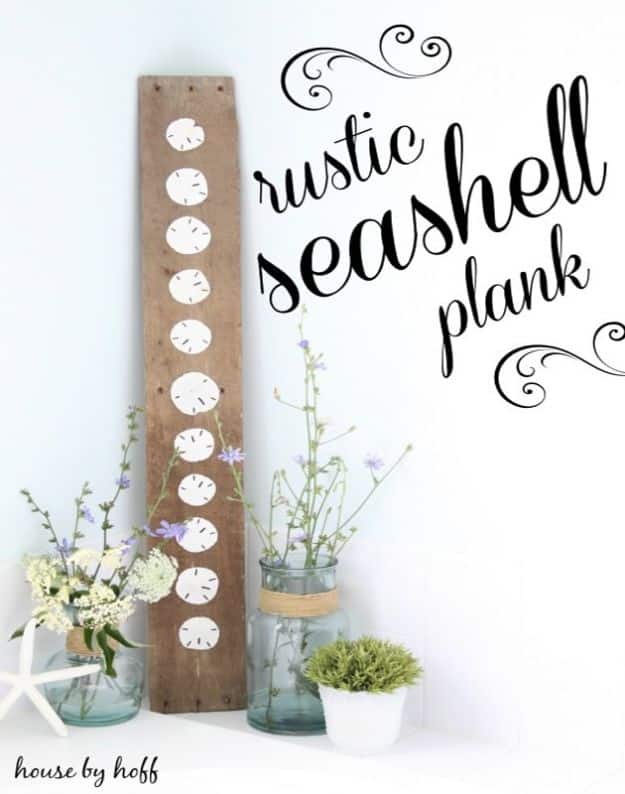 If you love collecting sea shells by the sea shore, this DIY Shell Plank is something you can get busy with. This could be a great decoration for your beach house plus it's an innovative way to keep your collections. You don't have to worry too much about making this DIY Shell Plank because this might be the easiest DIY you'll be making. Here's a step-by-step tutorial on how you can make a DIY Shell Plank from House by Hoff.
3. DIY Coastal Lobster Art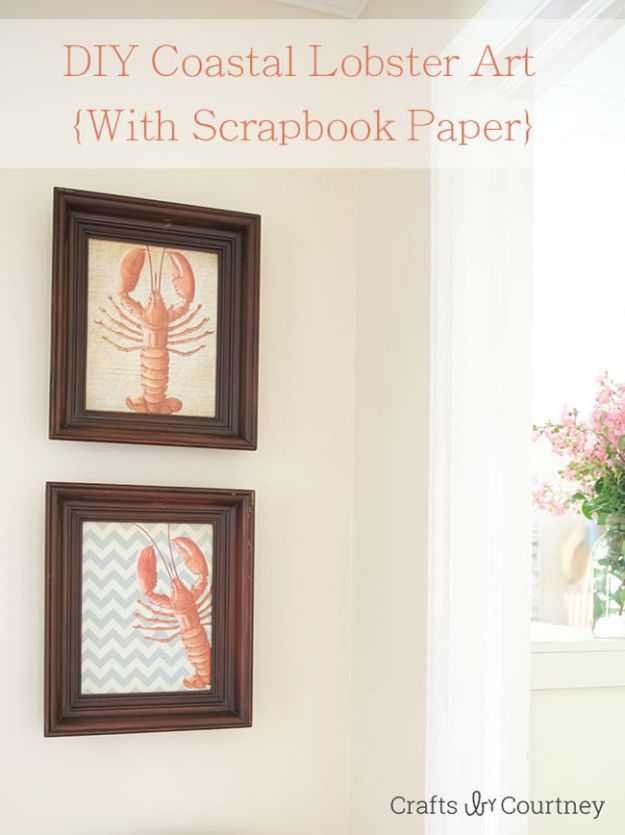 If you want to put up some expensive looking art piece on your wall, you have come to the right place! Crafts by Courtney has a really cool idea for your house's new decoration! Check out her Blog for the step-by-step tutorial and learn how she created a Coastal Lobster Wall Art using scrapbook papers and some old frame she got from her mother. It's really easy to make and you can make as much as you want!
4. DIY Seashell Wall Art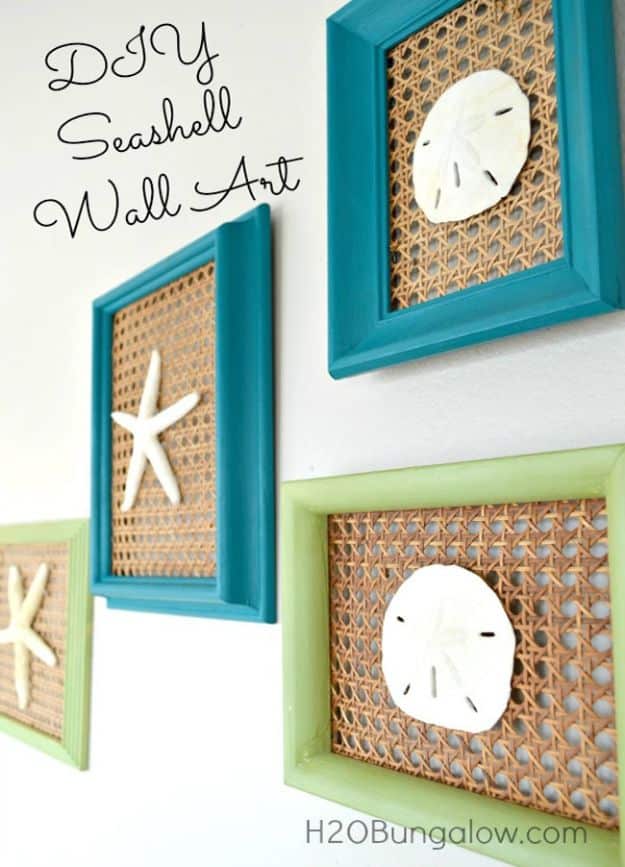 This next tutorial is for all the seashell collectors out there! If you love collecting seashells, here's a cute way you can keep them and use them as a home decoration at the same time. All you need is a few items; an old cane, a flat seashell, a starfish, or other shell creatures you have handy, a hot glue gun and a painted wall frame. Check out H2o Bungalow for the step-by-step tutorial so you can make your own Seashell Wall Art.
5. Coastal Pallet Art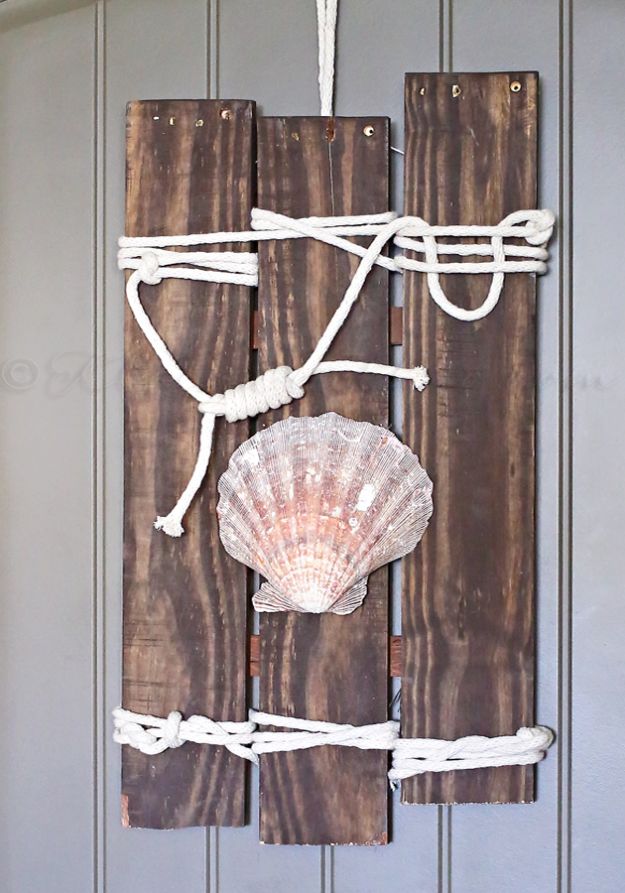 This next Décor that we have for you will definitely give your home that beachy chill fresh vibe that you're looking for, you can hang it on your living room or on your front porch. All you need is an old pallet, a rope, a drill and a couple of shims and attach a seashell or two. Check out how to create your own Coastal Pallet art from this step-by-step tutorial from Kleinworth and Co.
6. DIY Driftwood Sailboat Decor
Here's a cool DIY you can do using just a driftwood. I bet you've seen sailboats out of driftwood. This DIY helps you create a Driftwood Sailboat Décor that would definitely go perfectly as a center piece. You just need a few more things like; a nail gun, a drill, a dowel and some extra white cloth for the sail. Check out how to do it on this step-by-step tutorial from Houseful of Handmade and make your own DIY Driftwood Sailboat Décor.
7. Make A Seashell Table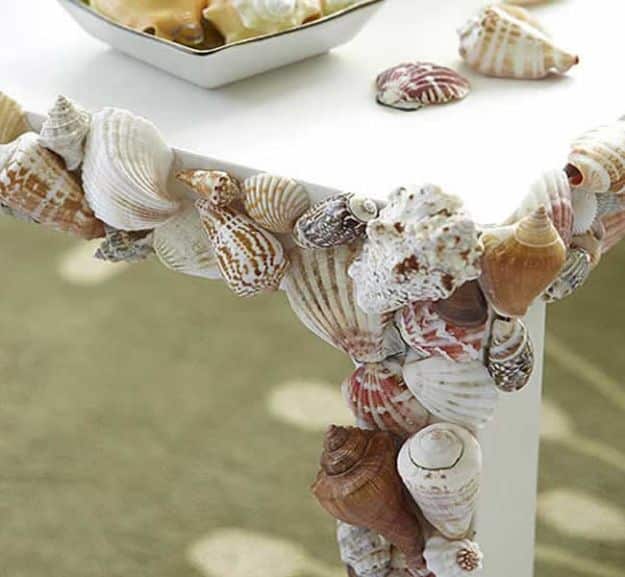 Make your own seashell table from this step-by-step tutorial from All You. If you like collecting seashells and don't know what to do with them this Seashell table is your answer! Imagine having this unique table at your home as a center or end table or put it on you front porch so you can enjoy the view from the outside and enjoy your cute little Seashell table while you are having breakfast or taking time to think.
8. DIY Coastal Rope Mirror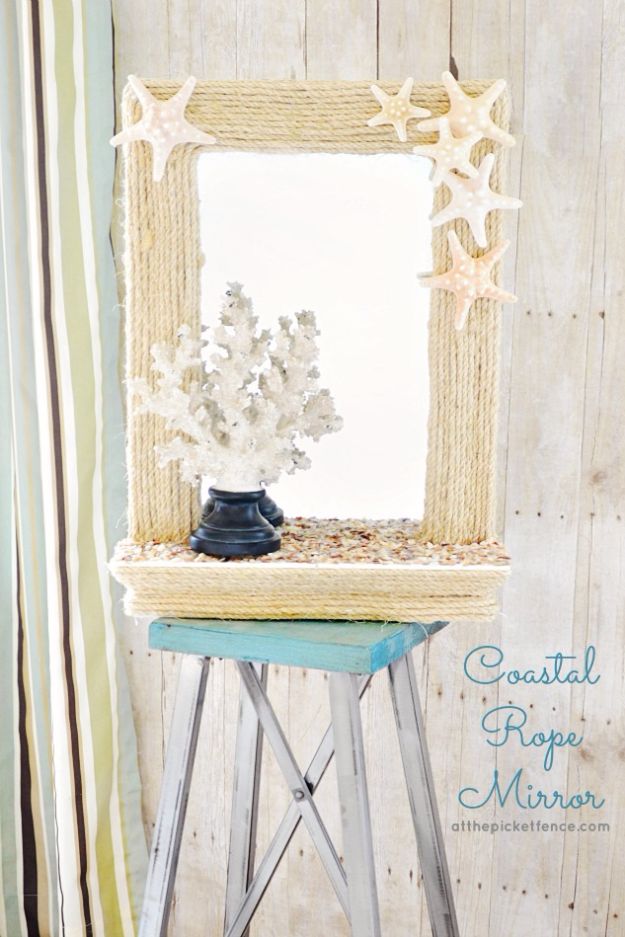 I bet you have seen one of this because I have and I think it's really pretty. Give your old mirror a makeover and create this really chic Coastal Rope Mirror. All you need is a framed mirror, a twisted sisal rope, a hot glue gun, a bag of starfish, a container of hard coat mod podge and a bag of seashell decorative filler. It's really easy to make! Checkout how it's done from this tutorial from At the Picket Fence.
9. DIY Nautical Shadowbox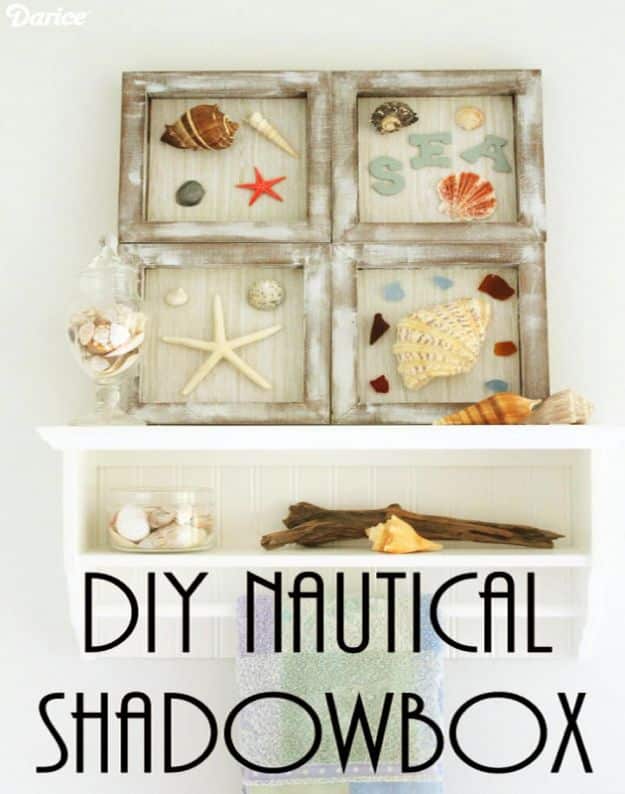 Here's another way to display your vacation treasures. It's really easy to make and I'll be you will have fun making this DIY Nautical Shadowbox! You can use different sizes for your boxes shadowbox, although you will be needing quite a few materials to make this one I can assure you that the results will be worth it. Check out exactly how it's done from this step-by-step tutorial made for you by Darice!
10. Sea Fan Art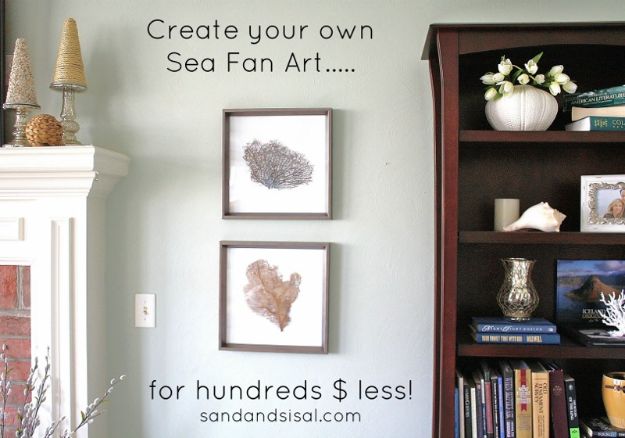 If you are looking for a sea fan art but couldn't seem to be able to find one here's a cool idea, you can make one! Check out hoe you can do it from this step-by-step tutorial from Sand and Sisal. Its really easy to make and you will only be needing a few things like; dried sea fans, saw or wire cutters, frames, a poster board, a pencil and a scissor.
11. DIY Shell Mosaic Table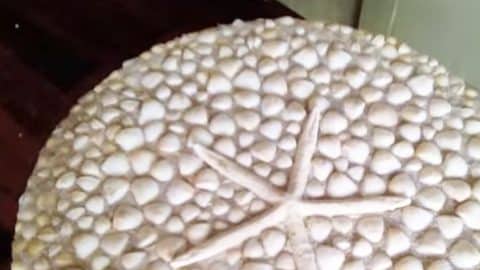 12. Reclaimed Wood Whale Art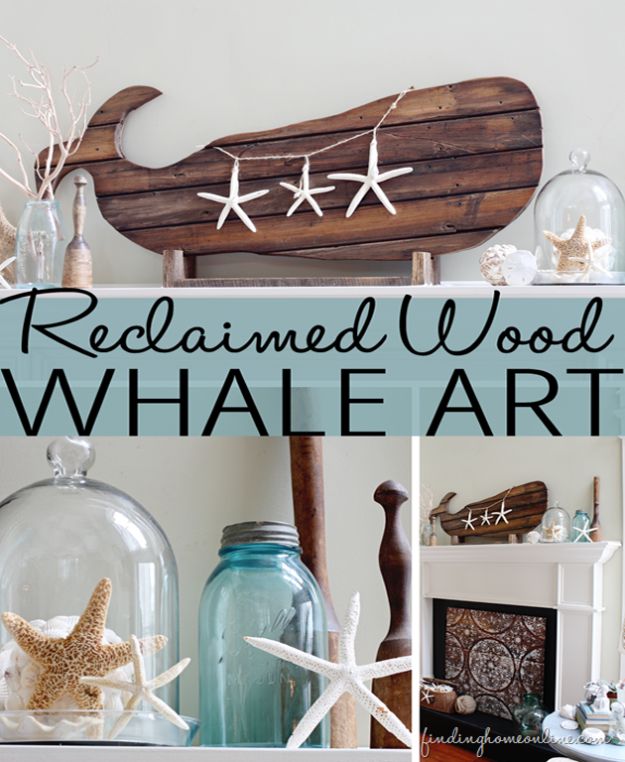 13. Driftwood Anchor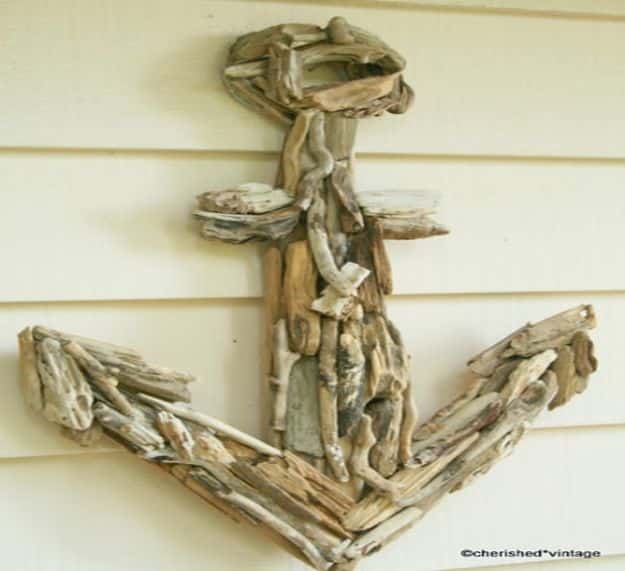 14. Seaglass And Cedar Mermaid Art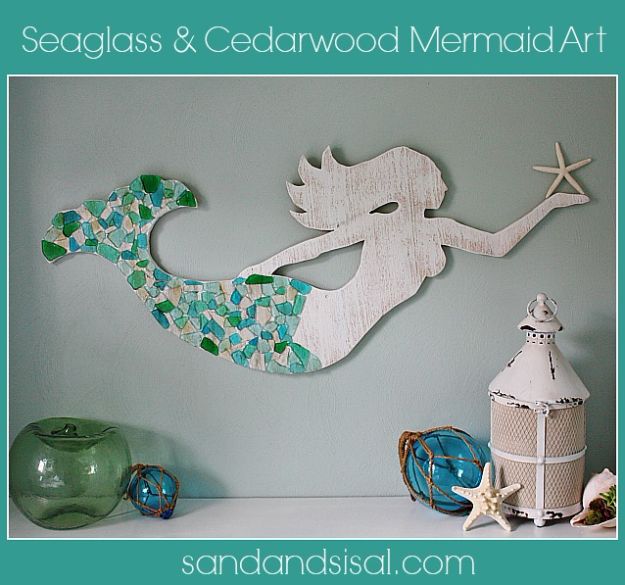 15. Weathered Beach Signs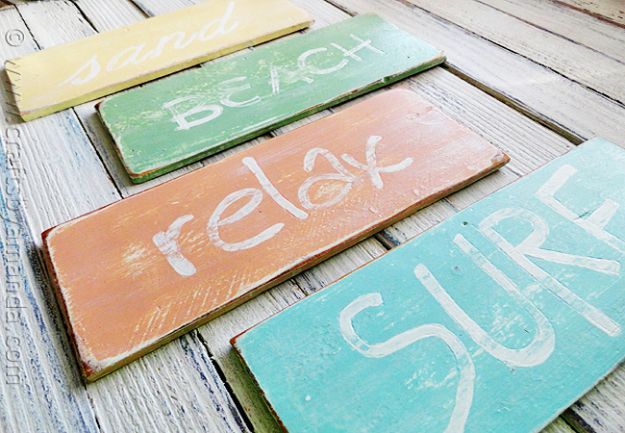 16. Build A Beachy Pallet And Starfish Wall Craft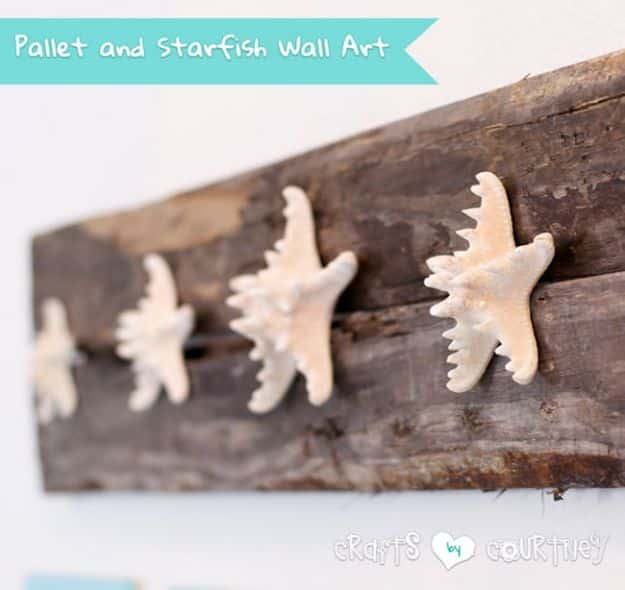 17. Make A Driftwood Seahorse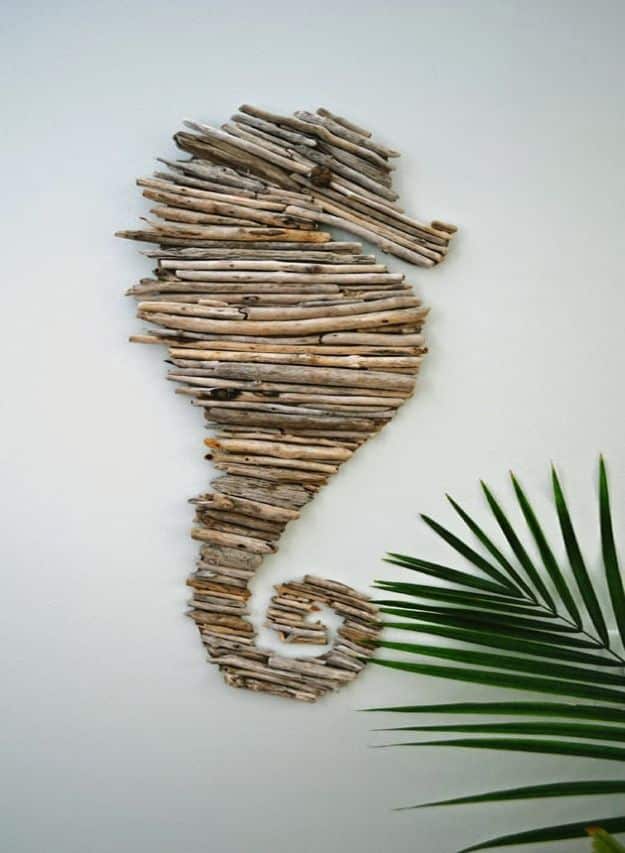 18. DIY Faux Coral Tutorial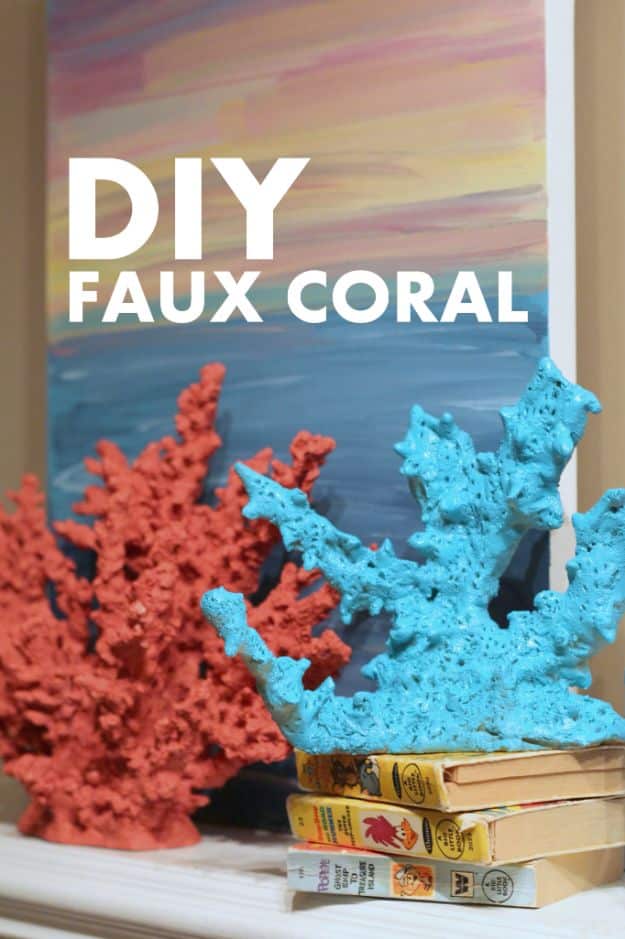 19. Starfish Yarn Wreath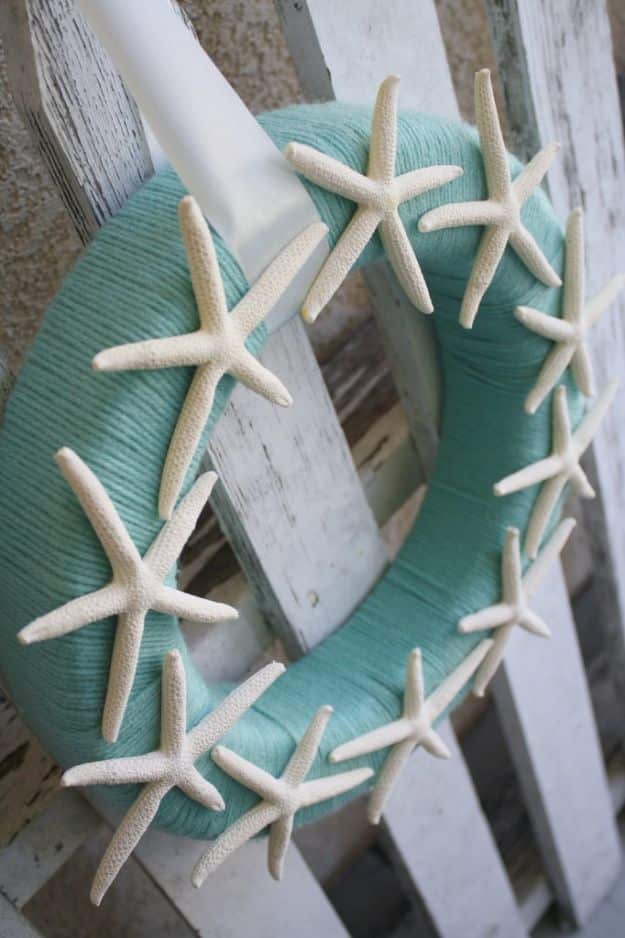 20. Craft Stick Beach Plaque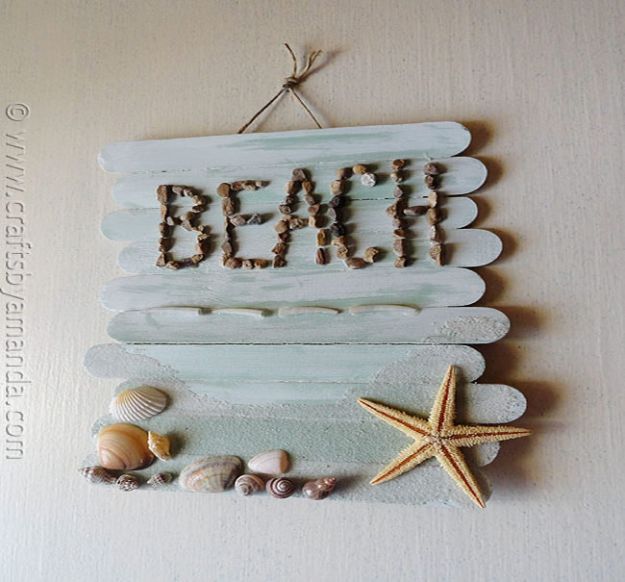 21. Easy DIY Beachy Candles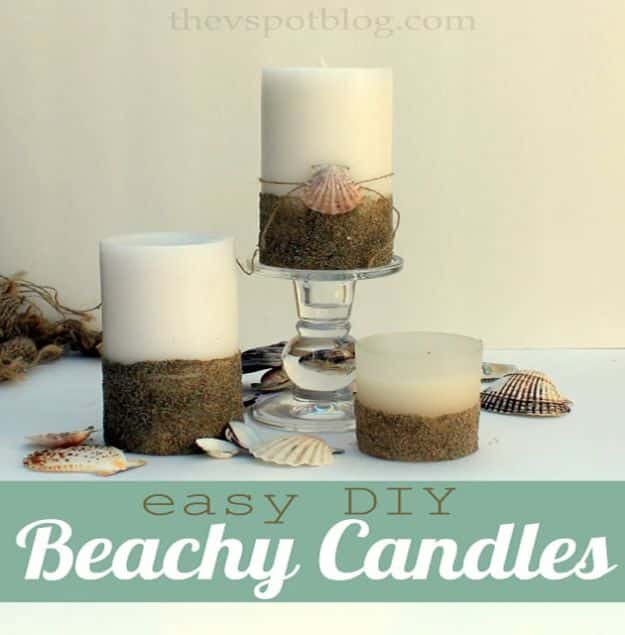 22. DIY Nautical Towel Holder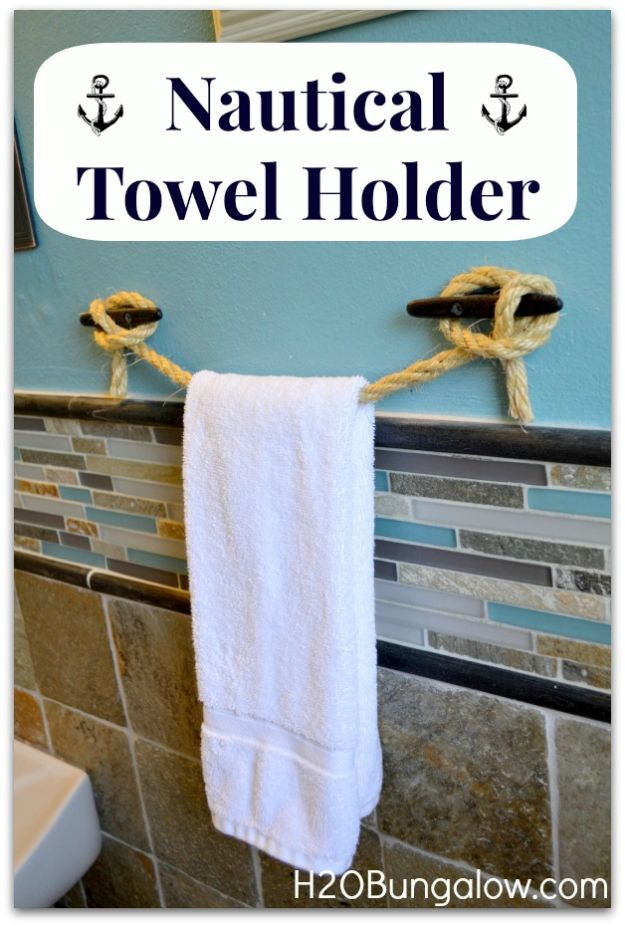 23. DIY Upcycled Frosted Sea Glass Beachy Jars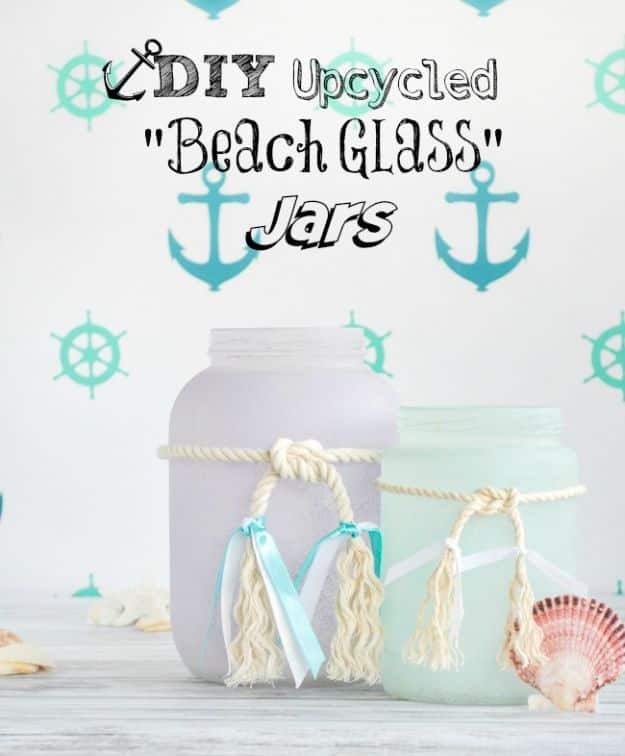 24. DIY Beach Glass Bottles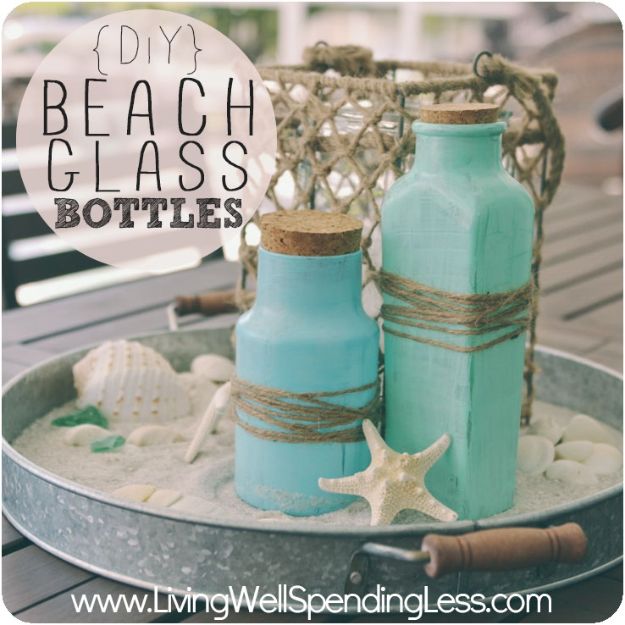 25. DIY Oyster Shell Candle Holder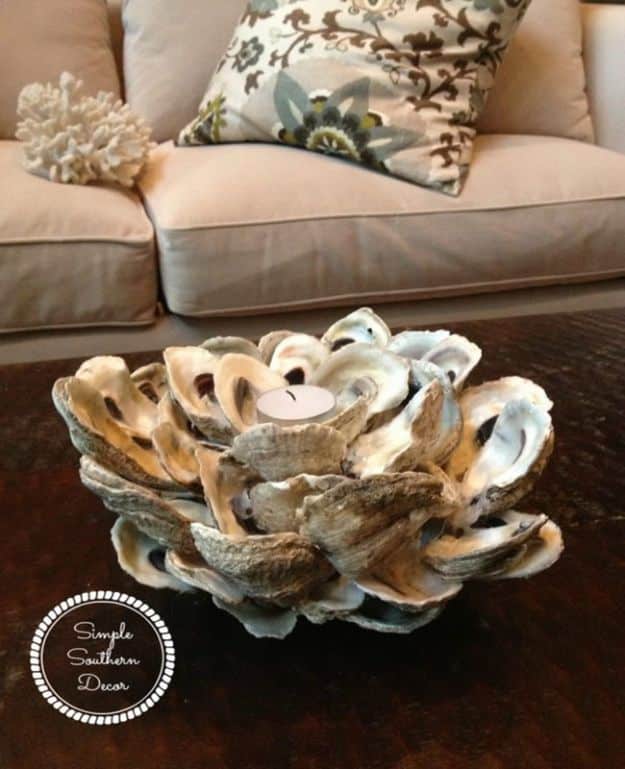 26. Summer Mantel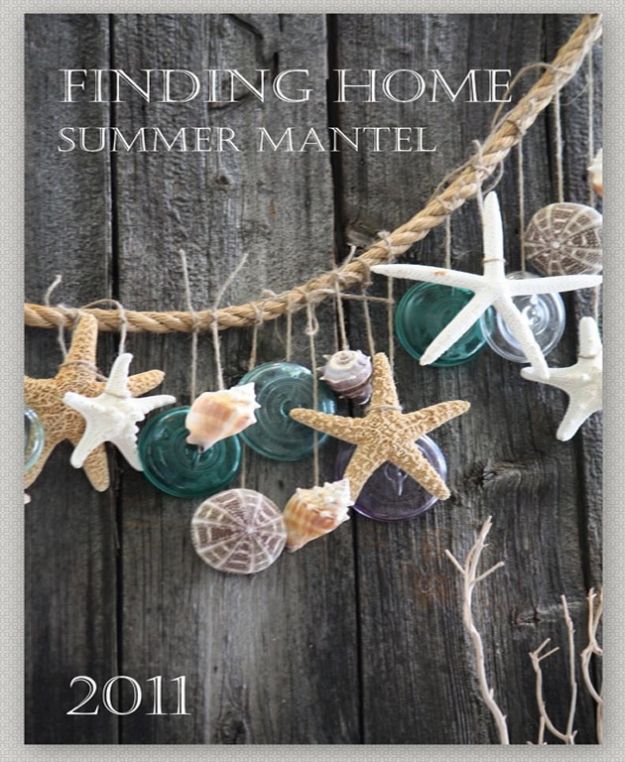 27. Sea Shell Mosaics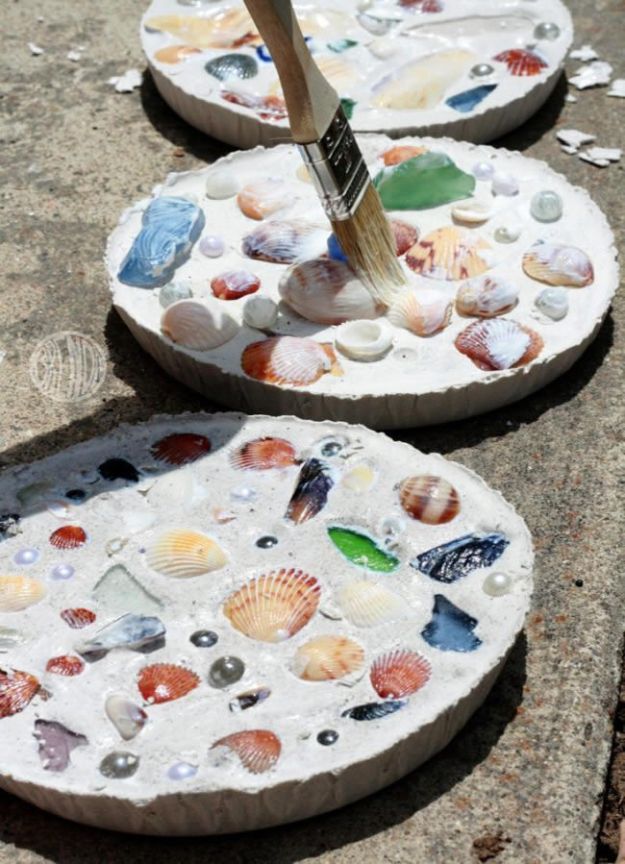 28. DIY Maritime Map Letters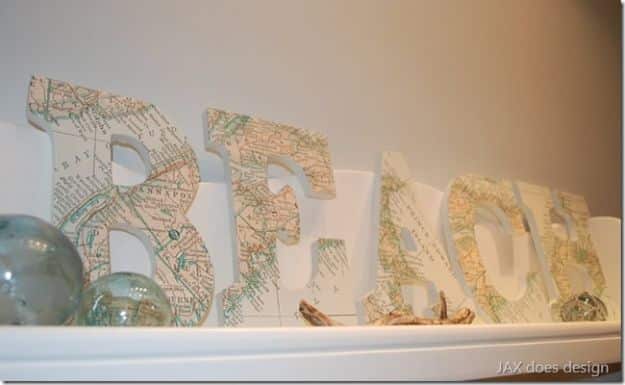 29. DIY Distressed Nautical Crate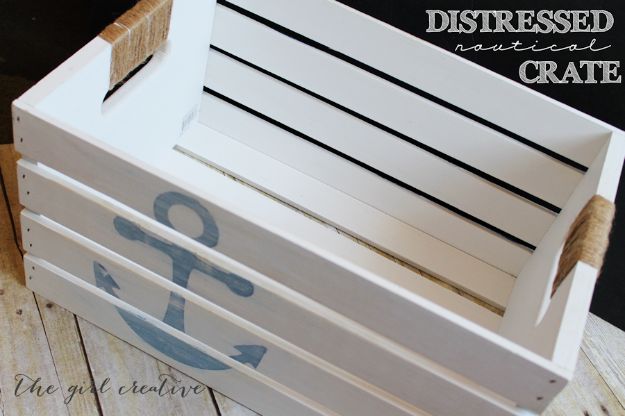 30. Saddle Seat Bar Stools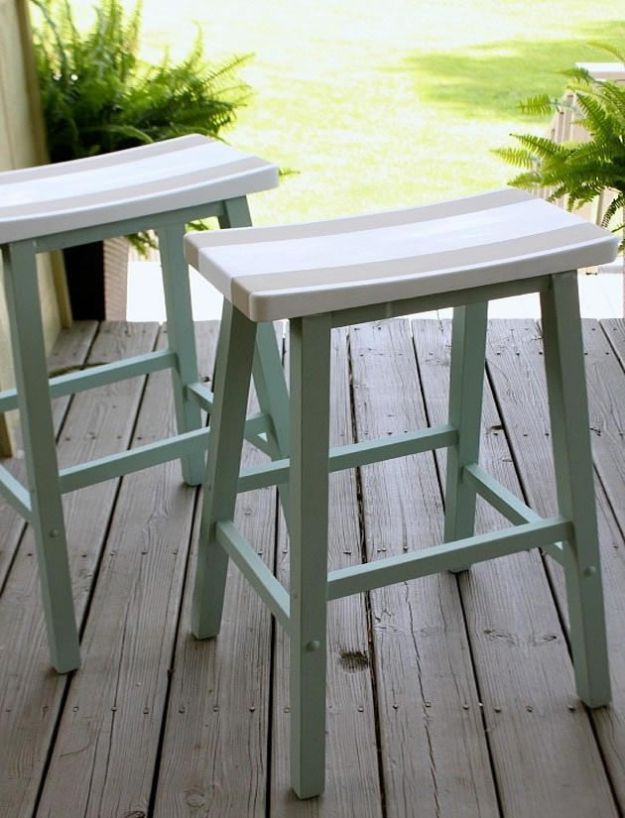 31. Large Glass Buoys DIY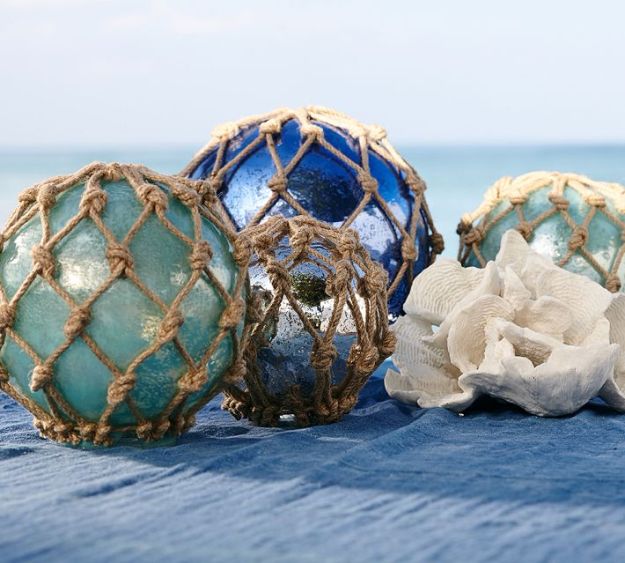 32. Beach Lanterns DIY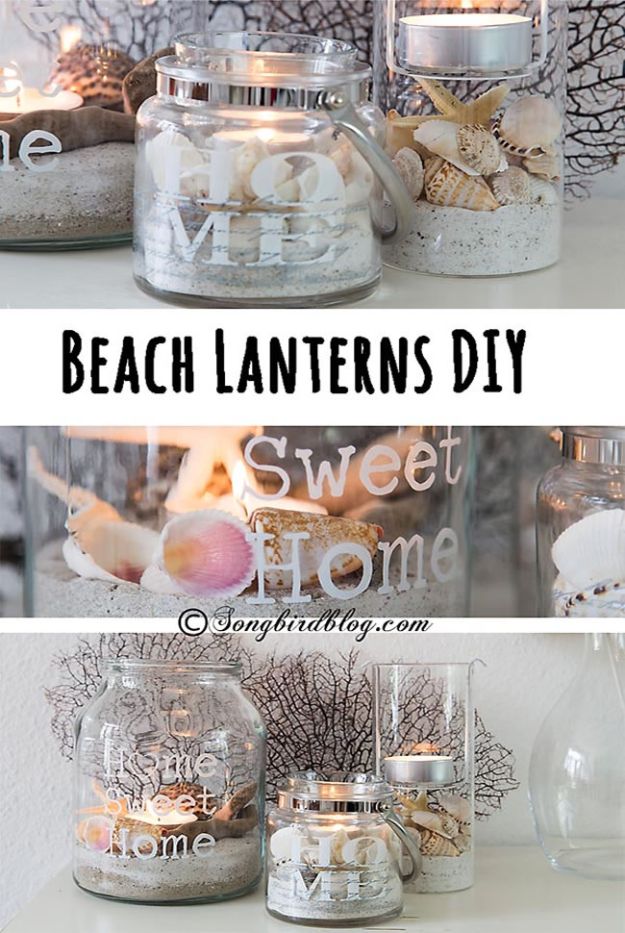 33. Nautical Themed DIY Magnets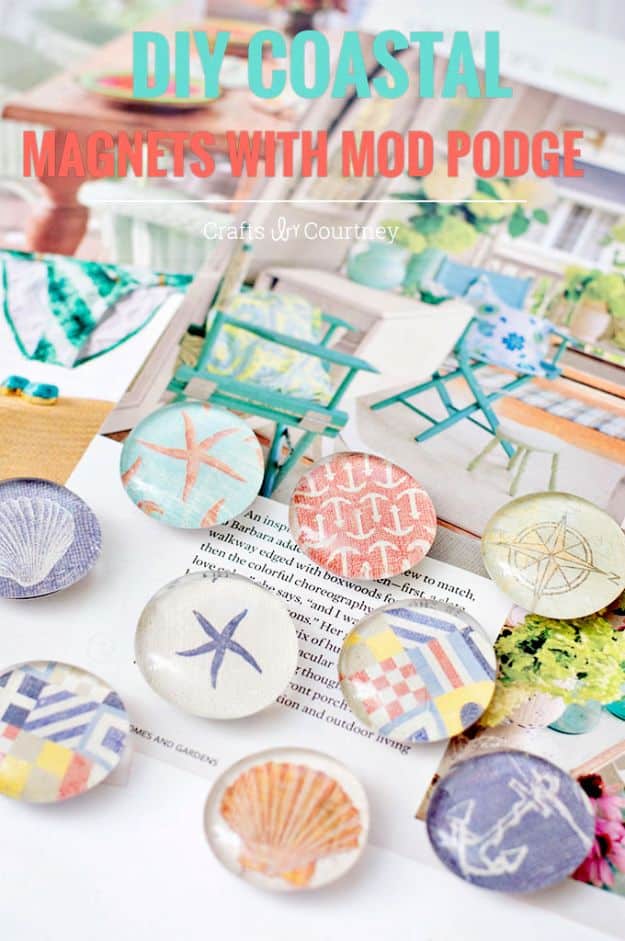 34. DIY Seashell Candles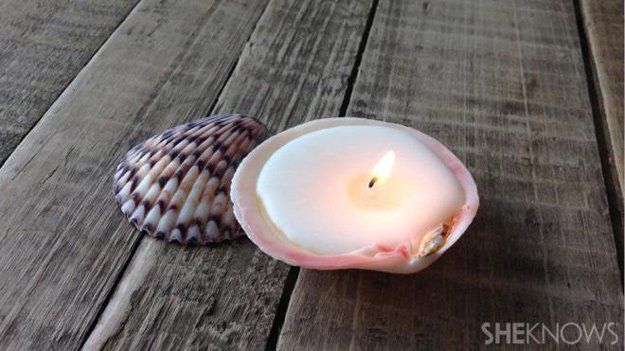 35. Seashell Art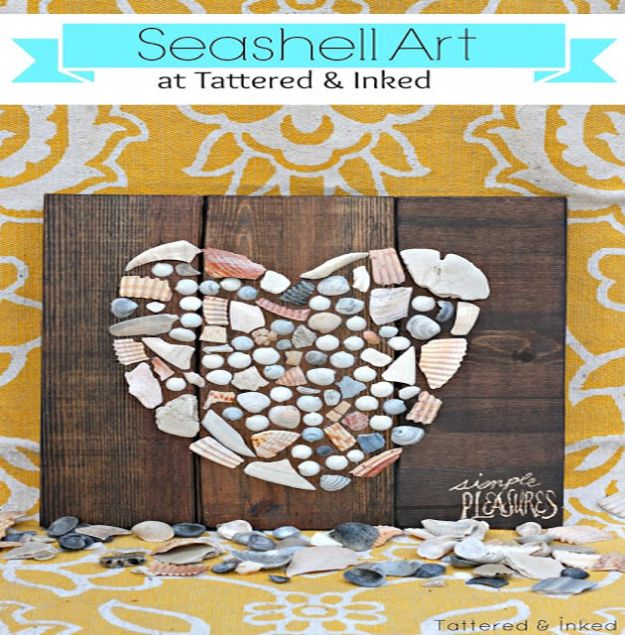 36. Displaying Vacation Shells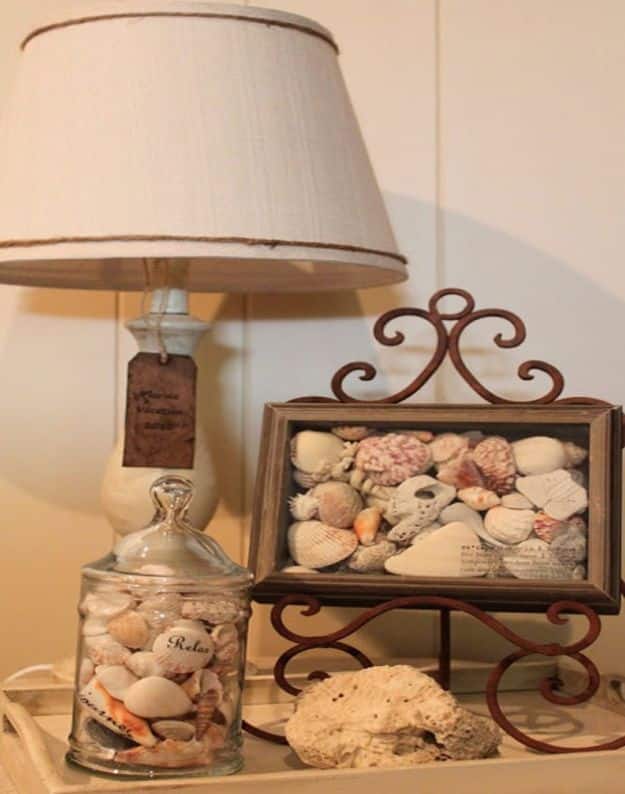 37. DIY Beachy Themed Pillows