Hosting or having a baby shower soon and wanting to make some cute homemade decorations? When it comes to baby shower decor, often the cutest things to use are the ones you make. Personalized party favors, cakes, banners and table decor all for the special baby coming soon. Whether you are looking for boys shower ideas or girls, blue or pink, yellow or green, we have some awesome ideas for DIY baby shower decor. All complete with easy to follow step by step tutorials, what you see is what you get. Gather some friends together to help with your party planning and work on a few of these fun party ideas for baby. The mom-to-be is sure to love these, and lots of these make for adorable Instagram pics, too!
When you finish choosing the decor for baby's party, don't forget to make a DIY baby gift or two. Whether you love sewing for baby or making something quick and easy like a DIY baby blanket, homemade baby gifts are the way to go.
DIY Baby Shower Decor Ideas
1. Paper Flower Sacks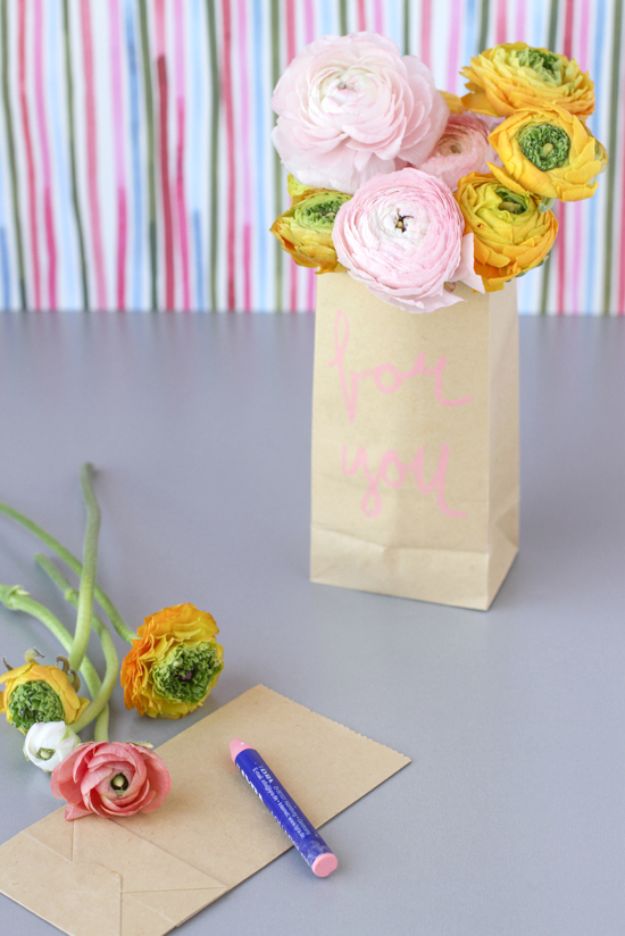 To make this awesome baby shower decor, all you need is to pick up some fresh flowers. Then write a little message on the paper bag. Add water to a small cup or vase. Cut flowers down to size and arrange in container. Then stick the container inside the paper sack and you are good to go. Seriously, how simple is that?
2. DIY Balloon Arch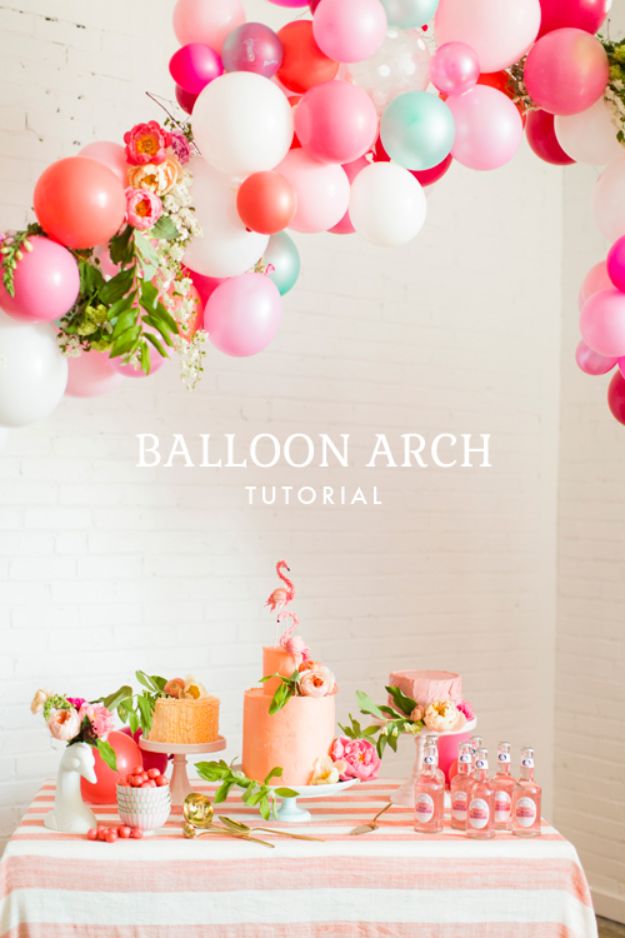 Making a fun balloon arch can be a great addition to any baby shower party and this easy tutorial from The House That Lars Built is right on the money. Overall, I was pleasantly surprised at how easy and inexpensive the project was, so now I'm a big fan!
3. Make a Onesie Bunting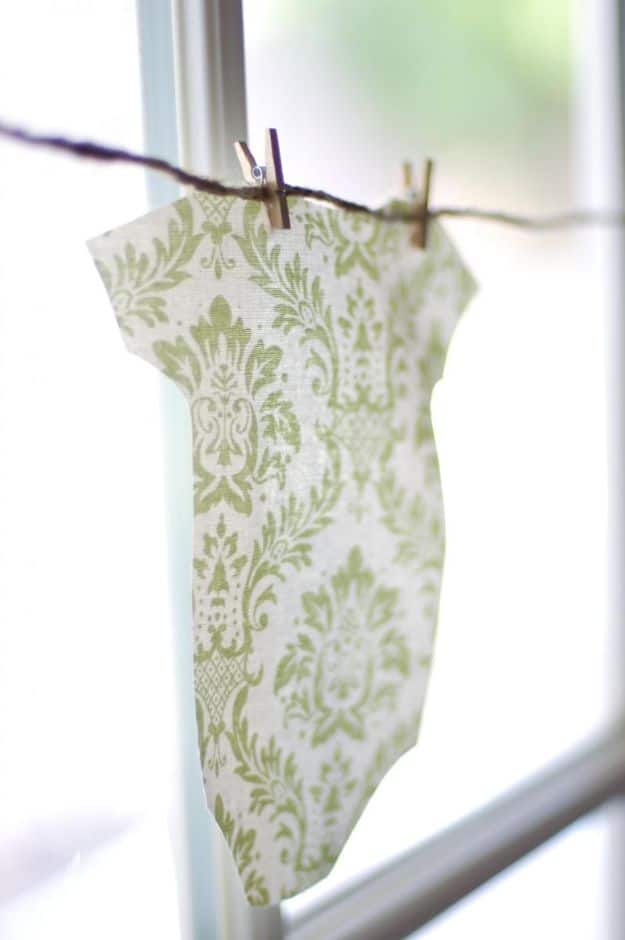 If you're looking for a simple baby shower decoration that looks absolutely adorable, this Onesie Bunting DIY will certainly fit the bill. Such a simple no-sew project, completely customizable for the colors and style of any party. And it just screams, "baby shower!", am I right?
4. Giant Baby Block Decorations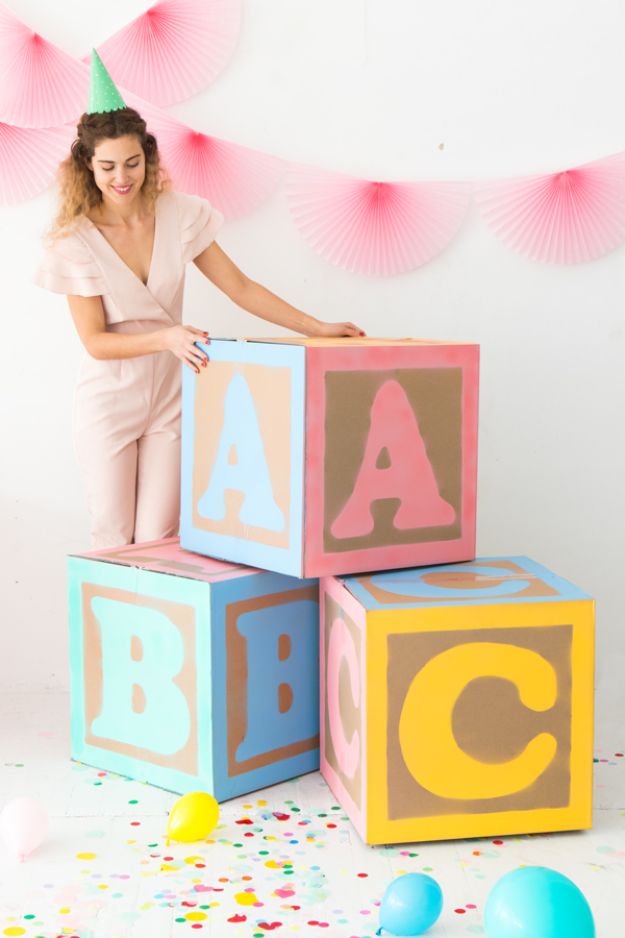 This fantastic tutorial is beyond easy to make, totally glam and 100% budget friendly. These block letters are great for baby showers, birthday parties, and any other themed event. Learn how to make them by reading the full tutorial from Oh Happy Day.
5. DIY Simple Baby Banner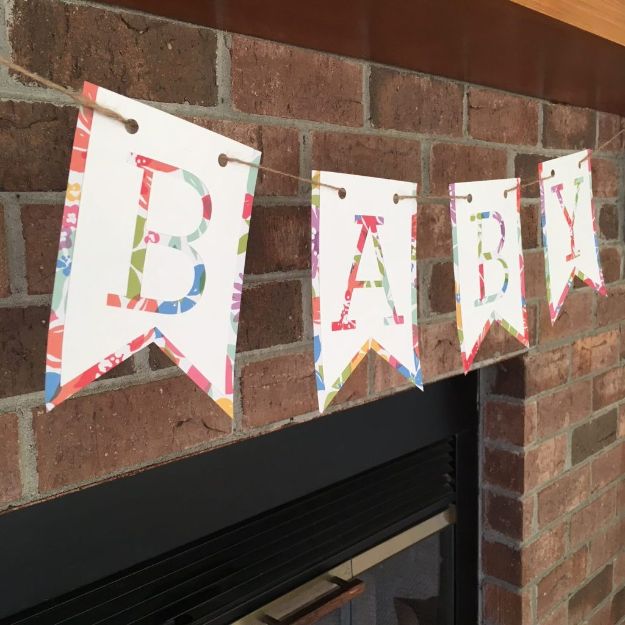 Welcome guests to the baby shower with a baby shower-themed banner. This super simple, visually impactful DIY baby shower banner, is easy to make and can add sweet decoration to your next baby shower party.
6. DIY Baby Socks Rose Flower Bouquet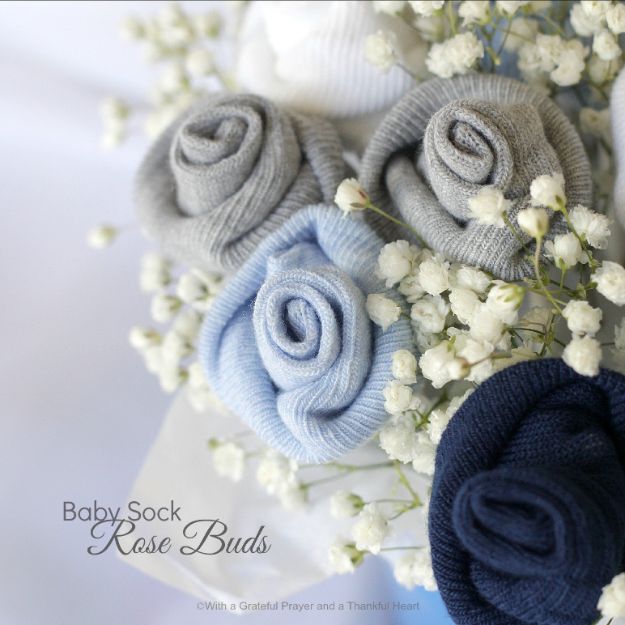 A baby sock rose bouquet is a beautiful and perfect gift for an expectant mother at her baby shower or for a new mother while she is still in the hospital. It can almost look like a real rose bouquet, and it will last a lot longer and would also look super nice as a decorative element in the baby shower celebrations.
7. Baby Shower Cake Toppers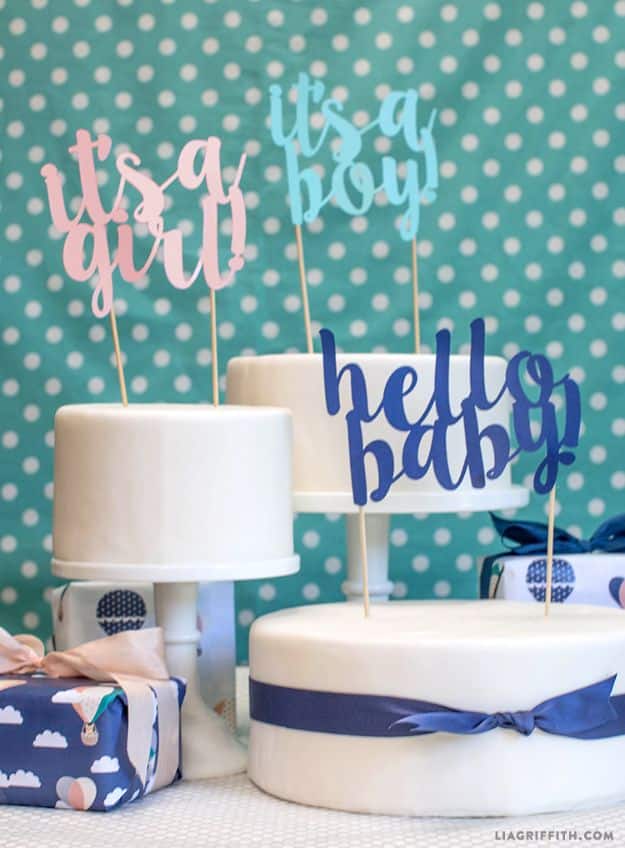 Celebrate any baby shower in style with these Baby Shower Cake Toppers from Lia Griffith. There are three different designs – these printable patterns read "It's a Girl!", "It's a Boy!" and "Hello Baby!". No matter which you choose, all of them are super cute!
8. Gender Reveal Baby Shower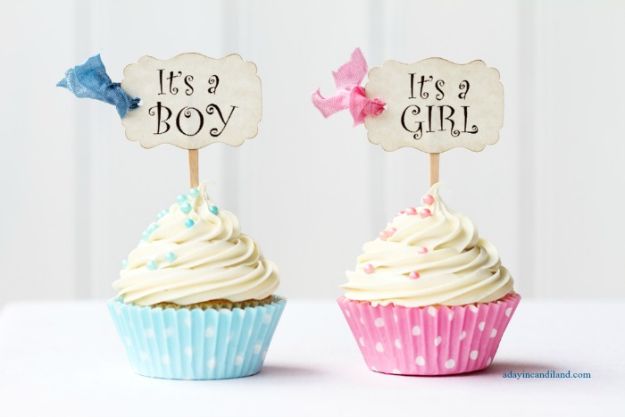 Gender reveal parties are all the rage. Now you can do it cupcake style. It's a joyous celebration and a fun day of mystery all rolled into one. Typically, the gender of the baby is revealed when the cake is cut. If the cake is blue, it's a boy. That being said, cutting into a pink cake means a little girl will soon join the family.
9. Boho & Bubbly Baby Shower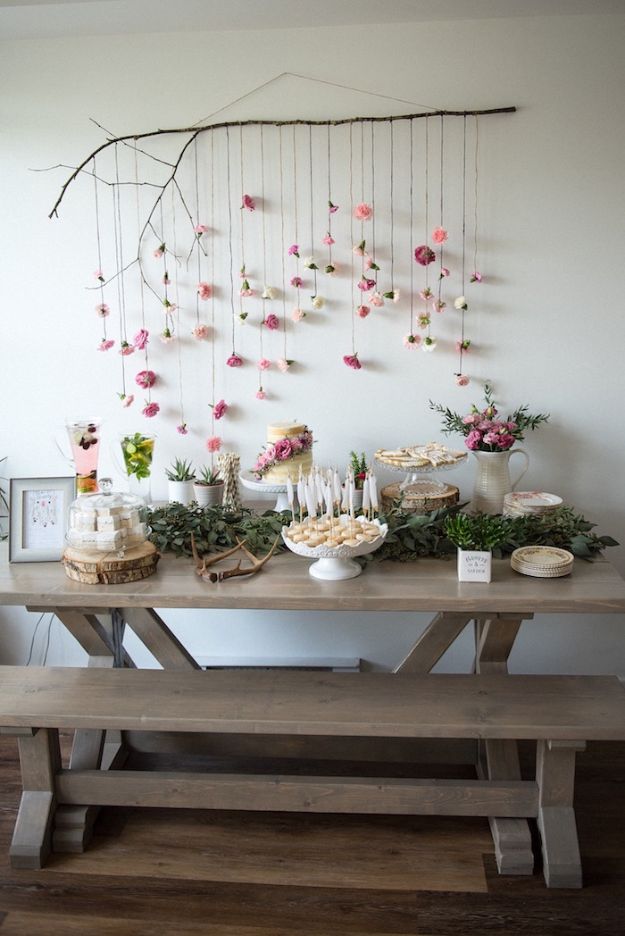 Get inspired with this gorgeous setup and its dreamy details with custom boho-inspired sweets. Definitely a gorgeous spread for a baby shower! Looking at the pictures make my heart flutter with excitement.
10. DIY Balloon Animal Cake Topper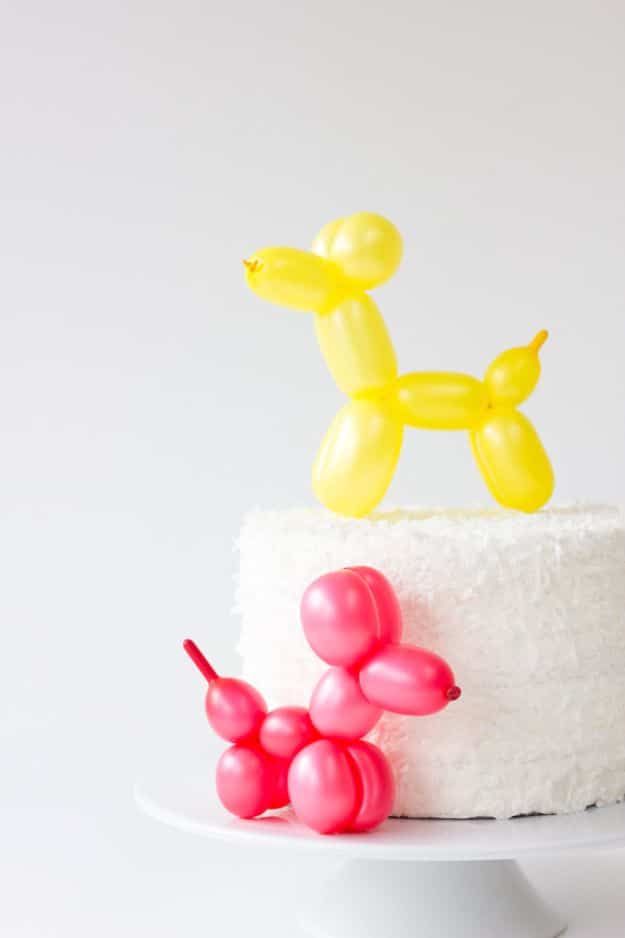 Never thought of doing this before! Who knew that balloon animals can be a cake topper too? And such a cute baby shower decor. If you want to learn how to make these absolutely stunning balloon cake topper, head on over to Studio DIY.
11. DIY Diaper Snails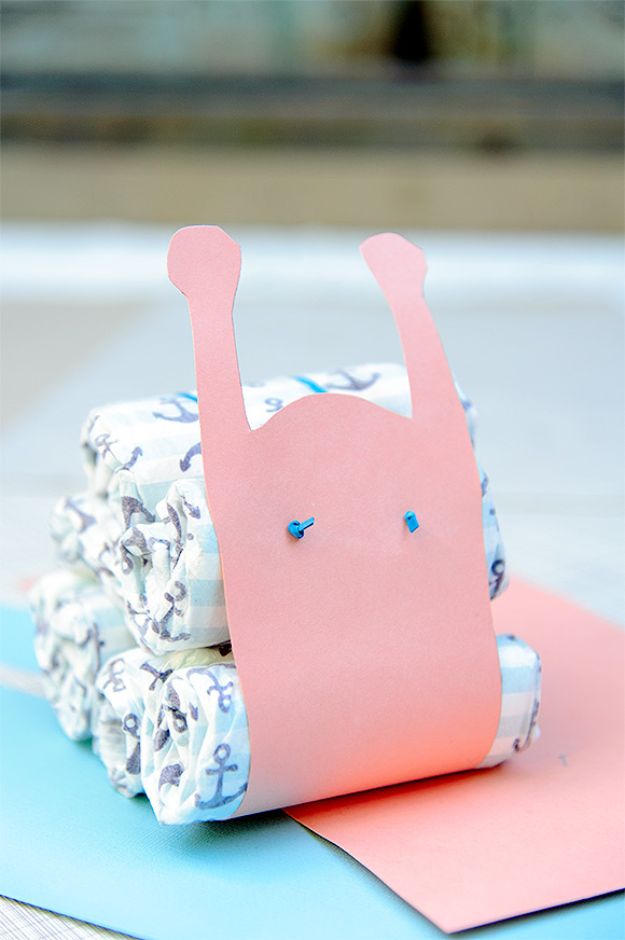 12. DIY Name Garland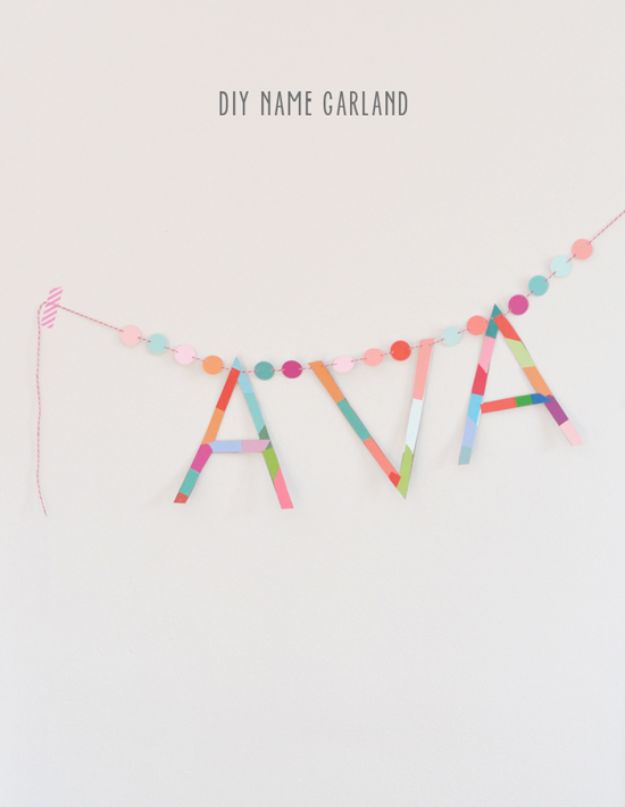 13. DIY Stacking Blocks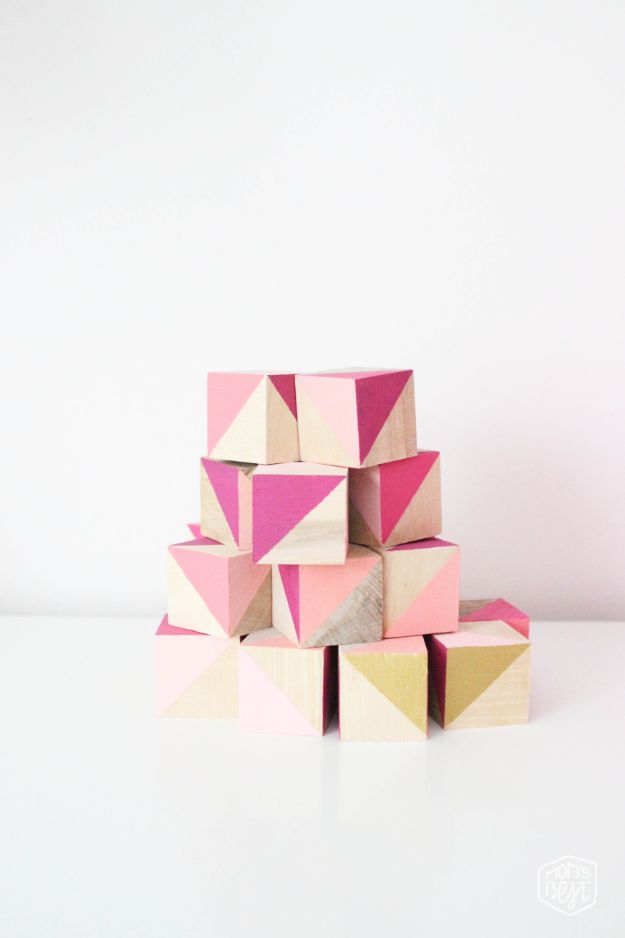 14. DIY Picture Balloons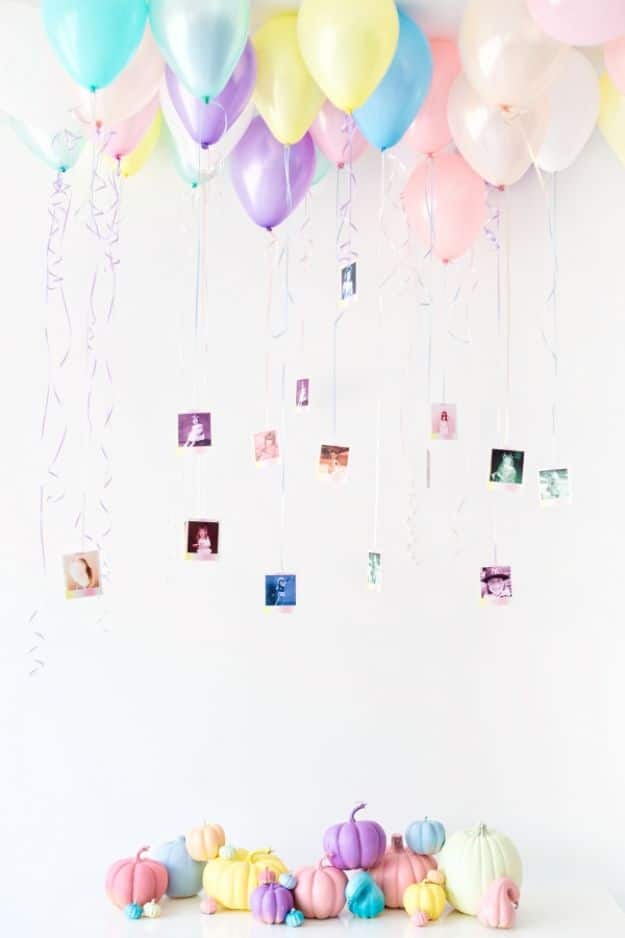 15. Baby Shower Balloons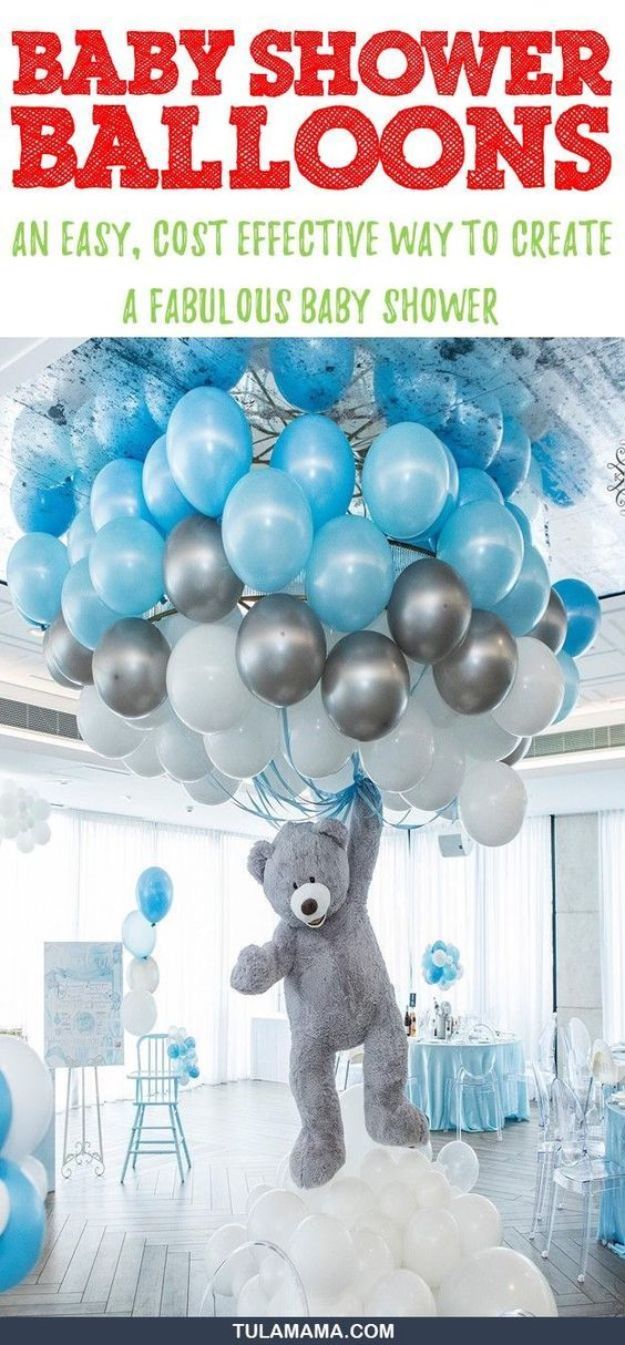 16. Make A Diaper Bouquet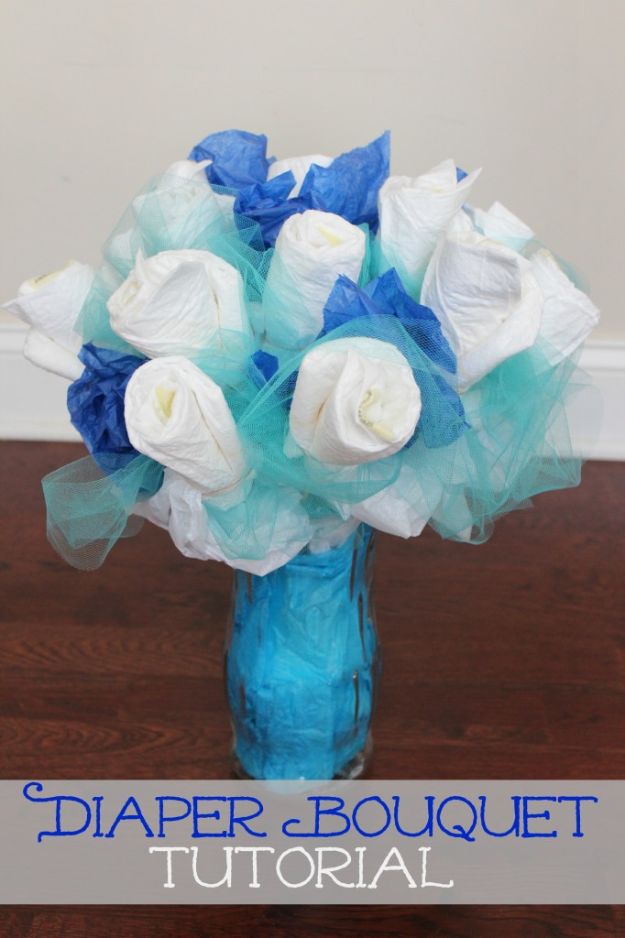 17. Paper Floral Wall Cones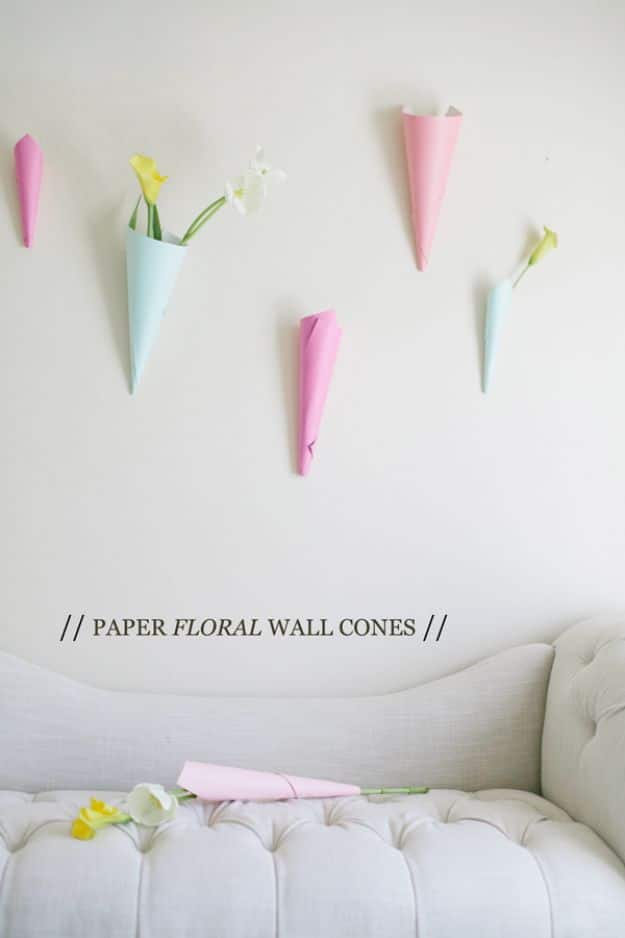 18. Lush Tangerine & Pink Bohemian Baby Shower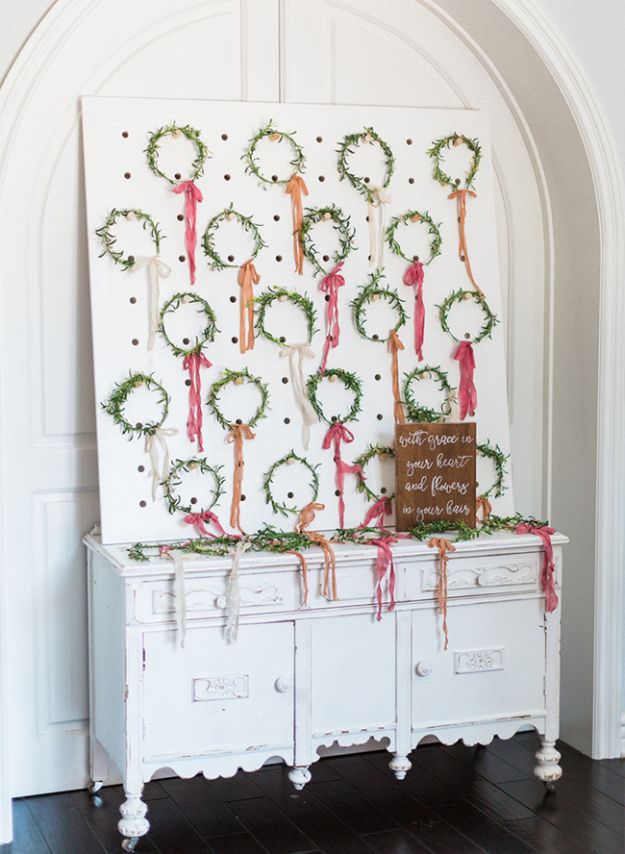 19. Sprinkle Baby Shower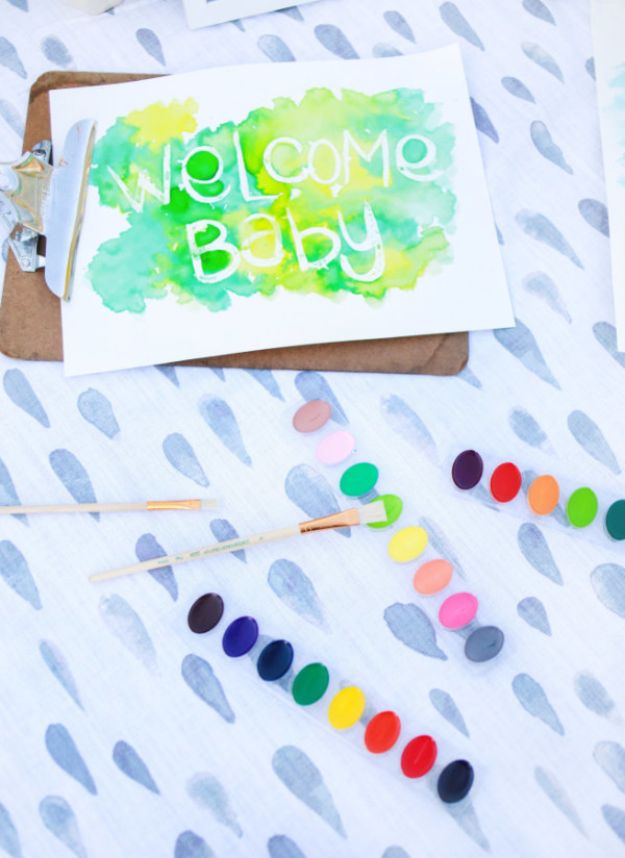 20. Wishes For Baby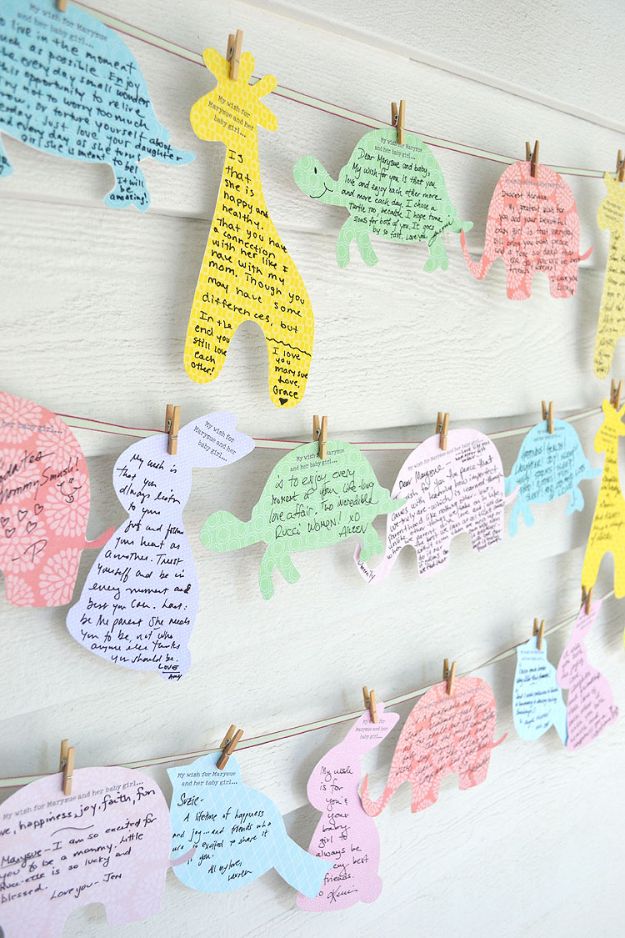 21. Elephant Baby Shower Guest Book Printable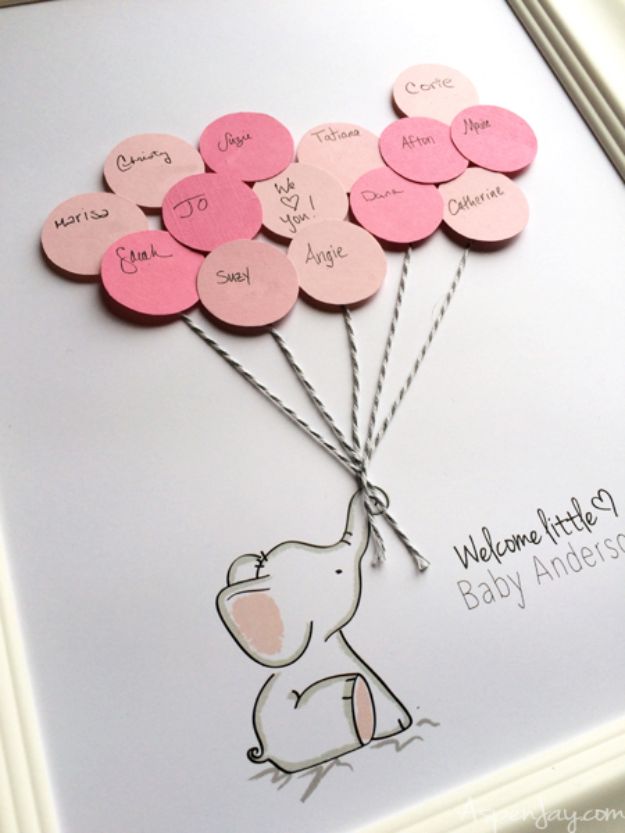 22. Boho Animal Jar Baby Shower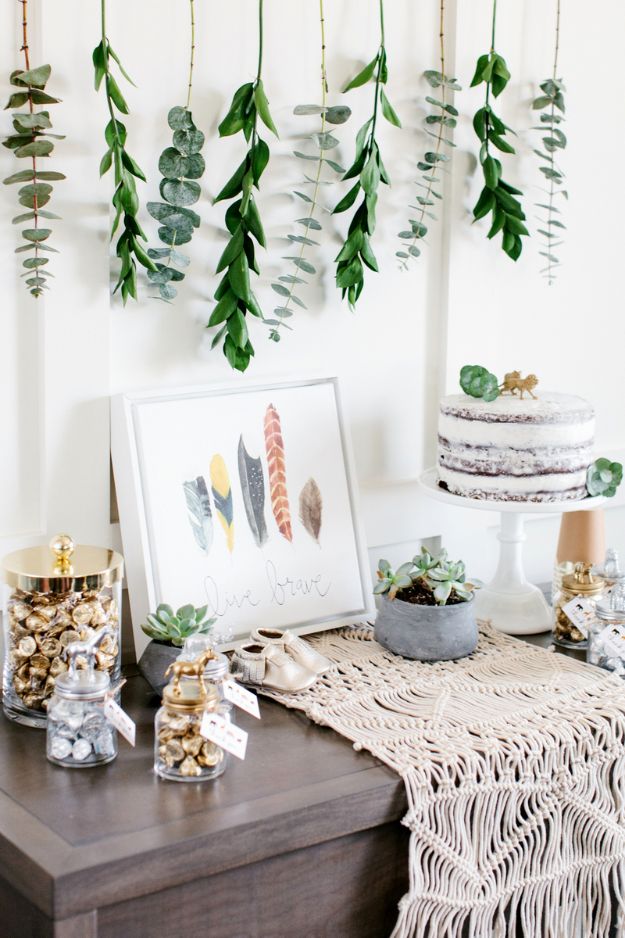 23. Baby Blocks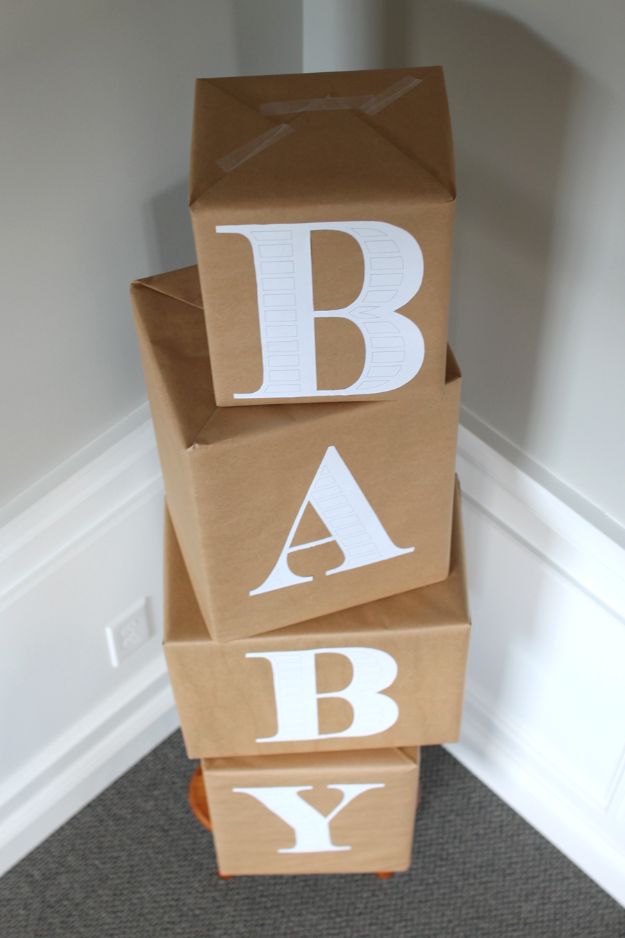 24. Easy DIY Party Centerpiece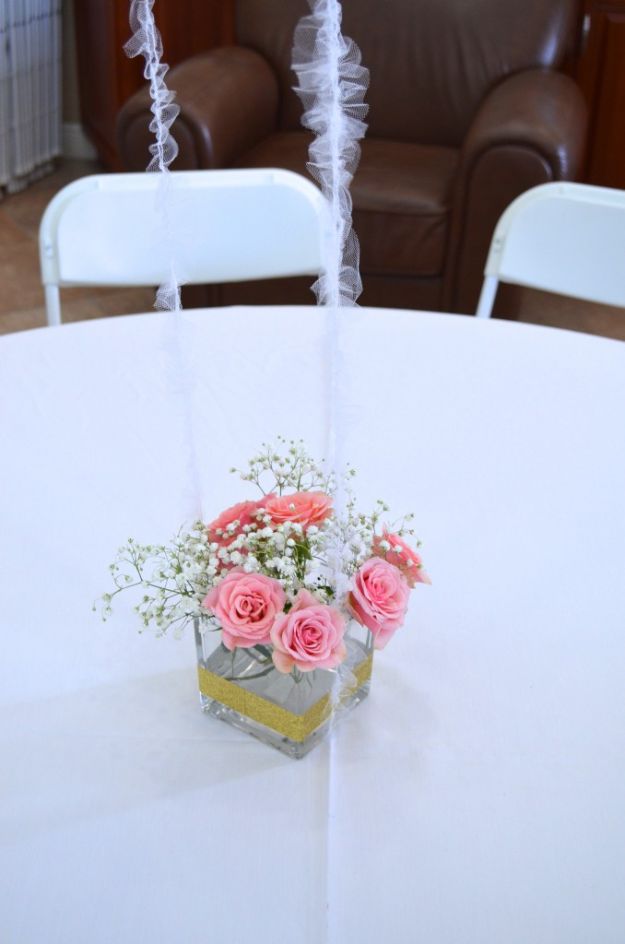 25. DIY Lemon Balloon Party Decorations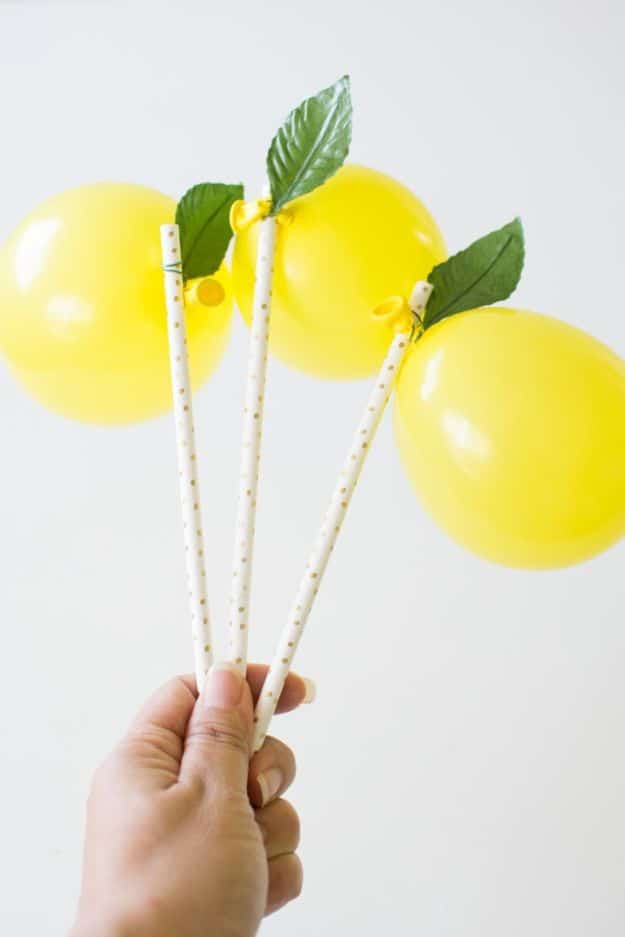 26. Oh Baby Tablecloth DIY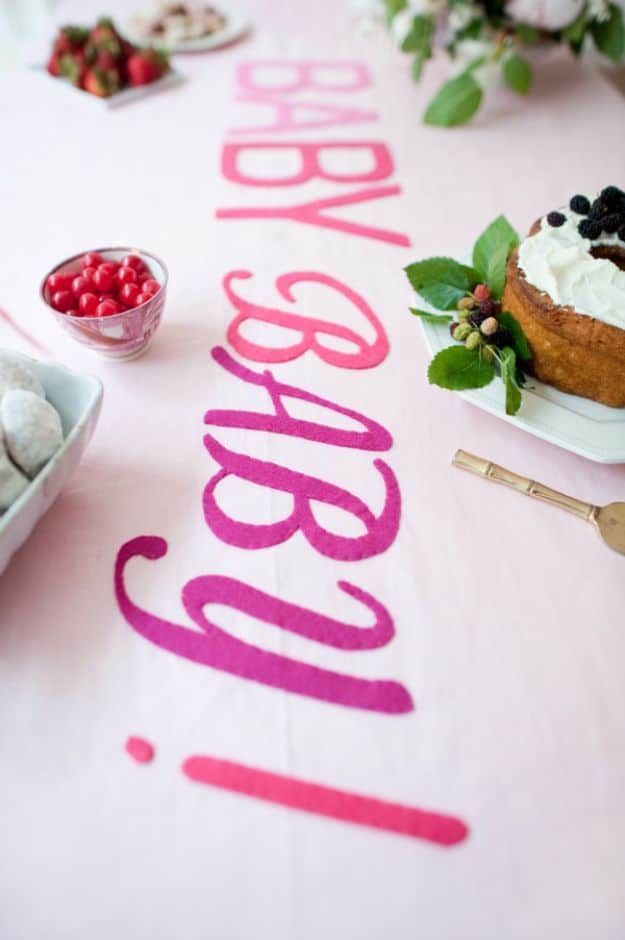 27. Woodland Themed Baby Shower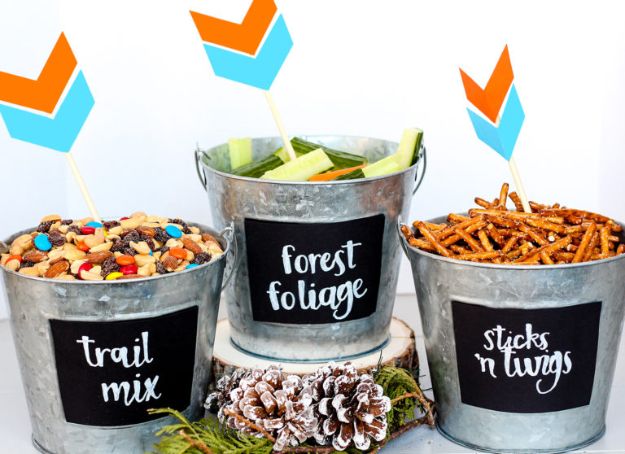 28. Napkin Dress Tutorial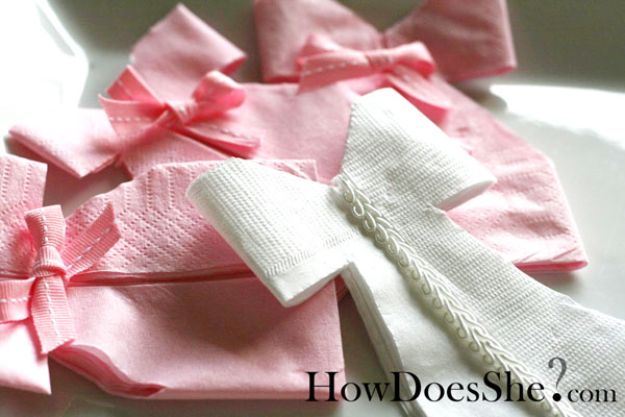 29. Stylish Gold & Birch baby Shower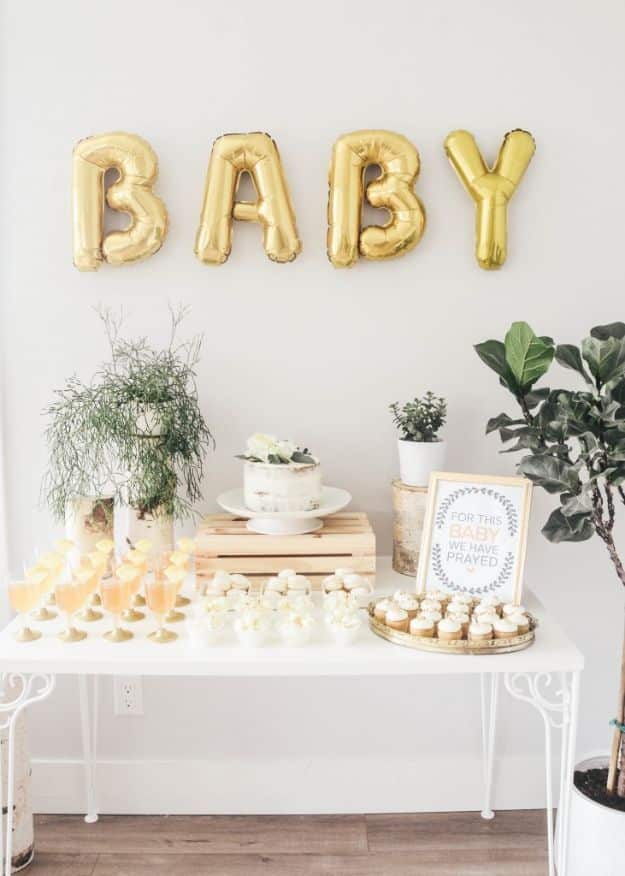 30. Yarn Wrapped Letter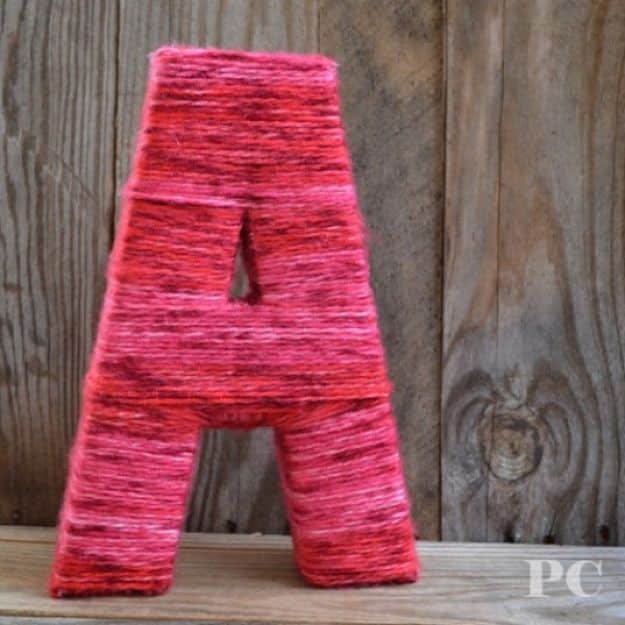 31. DIY Pom Pom Chandelier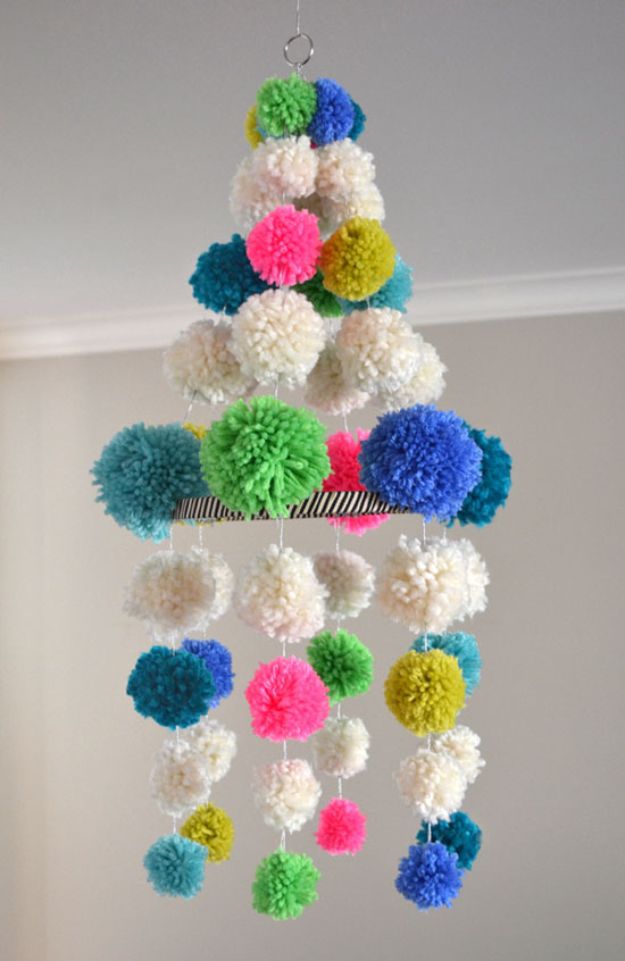 32. Circle Garland DIY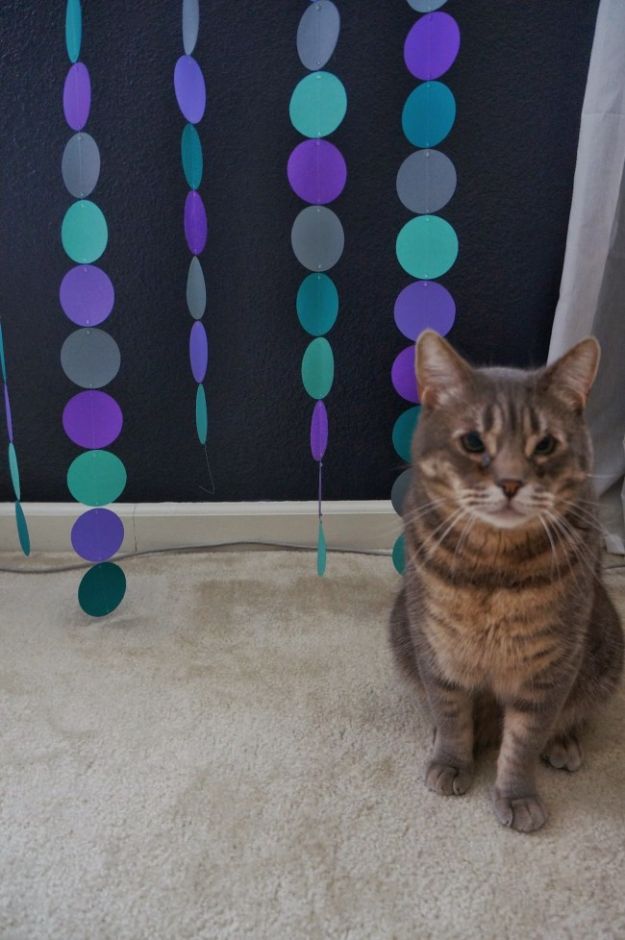 33. Little Man Baby Shower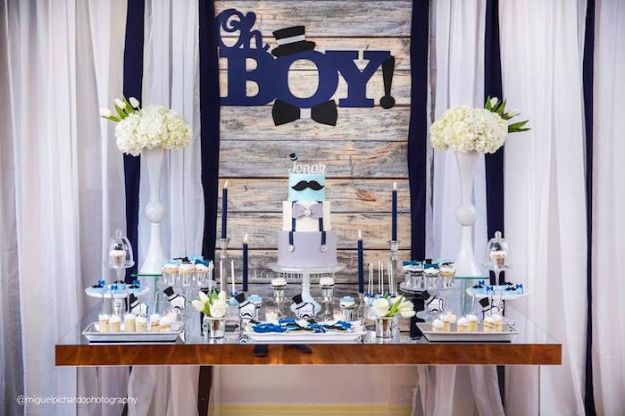 34. Gold Safari Animal Baby Shower