Looking for a new decor piece that people can't stop talking about? How about one you can't quit looking at with wonder? If so, then we know what your next DIY project is going to be… You need one of these genius DIY fish tanks, or perhaps you need several, one in every room. I am in awe of these DIY bloggers who came up with these crafty ideas, I only wish I could be half as creative. Check out the easy to follow step by step tutorials and learn how to make your very own DIY aquarium today. P.S. These make awesome Christmas gift ideas
1. Upcycled Fish Tank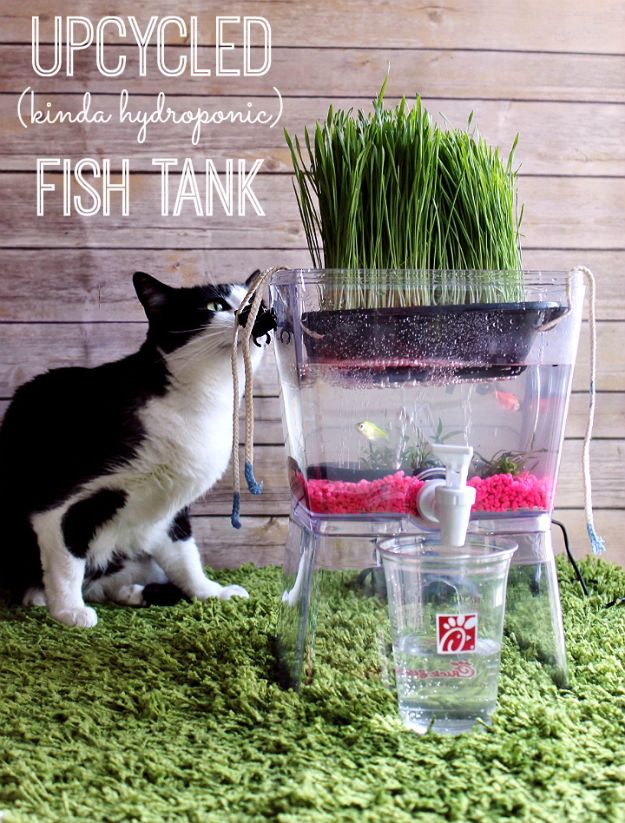 Upcycles in general make my heart happy! Just the idea of making our planet even more awesome – but this DIY Upcycled Fish Tank takes the cake! It's brilliant. Hydroponics is something I have been dabbling in but hadn't thought to grow catnip. Well, now I can since I have three cats in the house.
2. DIY Mason Jar Aquarium Lamp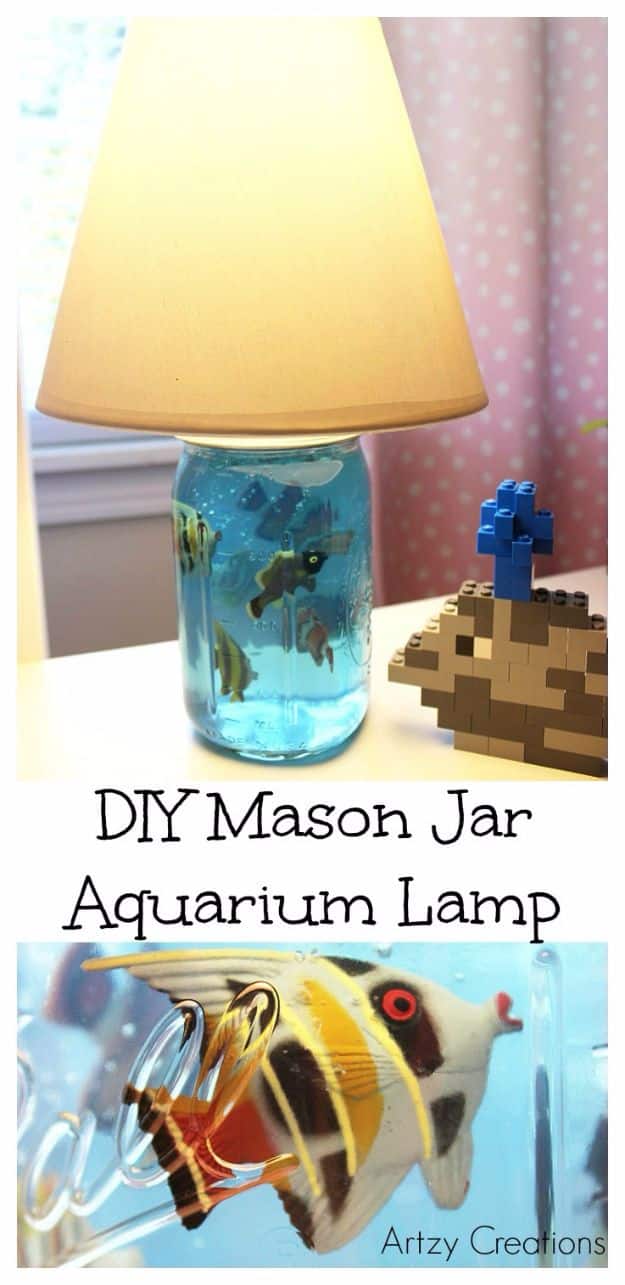 Need a fun activity to do with your kids? You can create a faux fish aquarium out of a mason jar and also made it a working lamp. This DIY lamp is so simple to create. You can make a couple of lamps in no time. The best part… it's maintenance free and the fish won't die.
3. Pickle Jar Fish Bowl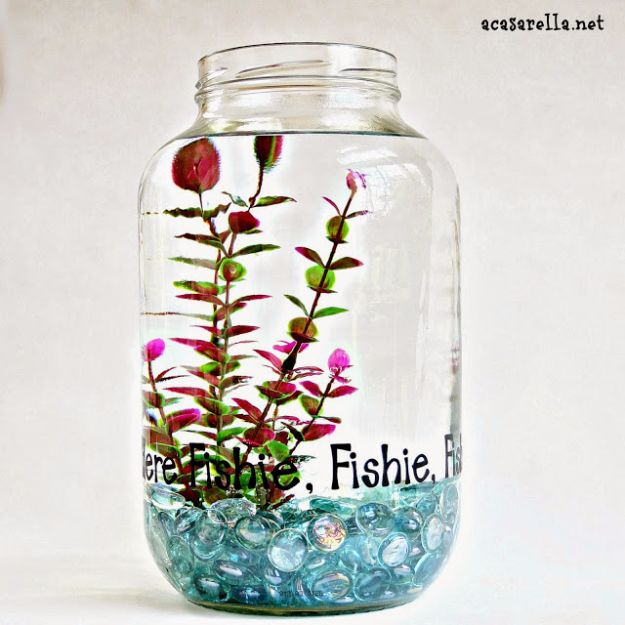 This DIY is so easy it's just a matter of finding an empty gallon of pickle jar and adding some rocks, decorative plants and of course – a fish! It looks fantastic and a lot cheaper than store-bought aquariums. I knew I saved those old gallon jars for something.
4. Easy Marimo Moss Ball Light Bulb Aquarium

This elegant and simple marimo moss ball aquarium has been made from reclaimed light bulb. Not only is each DIY light bulb aquarium super cute, but they are perfectly sized to sit at your desk to keep you company. It's such a super cool idea and a fantastic gift to give to your loved ones. I'm going to wow my friends when Christmas time comes with this amazing DIY.
5. DIY Aquarium Rock Columns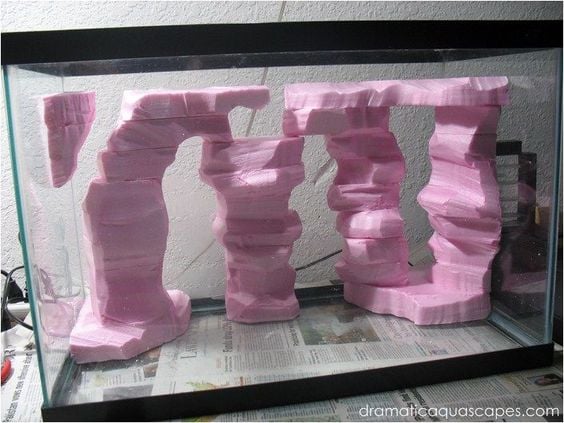 It is great to decorate your aquarium all the time and provides a great hiding for your fishes. Create your own Aquarium Rock Columns to mimic real reefs and genuine coral formations to avoid the artificial look. The next step is to make the rocks suitable to be placed into an aquarium. Head on over to Dramatic Aquascape to grab the complete instructions on how to make your own.