Just love apples or need some cute and easy ideas to make for teacher's gifts this year? Cute apple crafts are some of my favorite, so cheerful and happy. I went and found 34 of my favorite ideas for you, complete with step by step tutorials and gorgeous photos from the best DIY blogs. I am definitely making the terra cotta apple pots and filling them with candy for my kid's teachers this year. Check them out and choose a few to try this weekend. Happy crafting!
DIY Apple Crafts
1. Apple Yarn Garland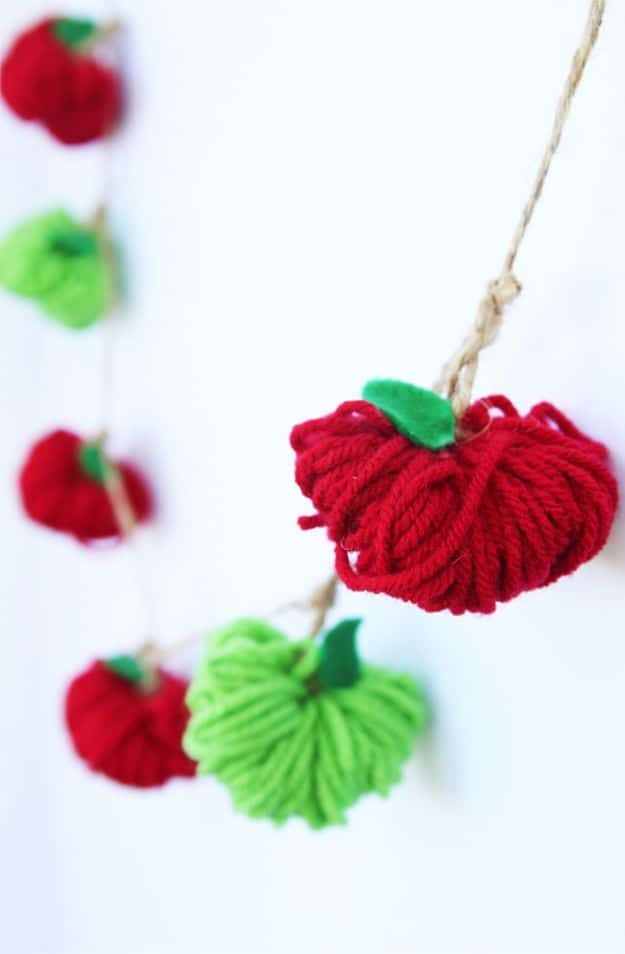 Making all things apple this weekend and I am so excited to try this yarn apple garland! The tutorial looks so easy and quick to make and I think this will make great decor in my kid's bedroom. The yarn is inexpensive and it's also a cute way for kids to help decorate.
2. Wine Cork Apple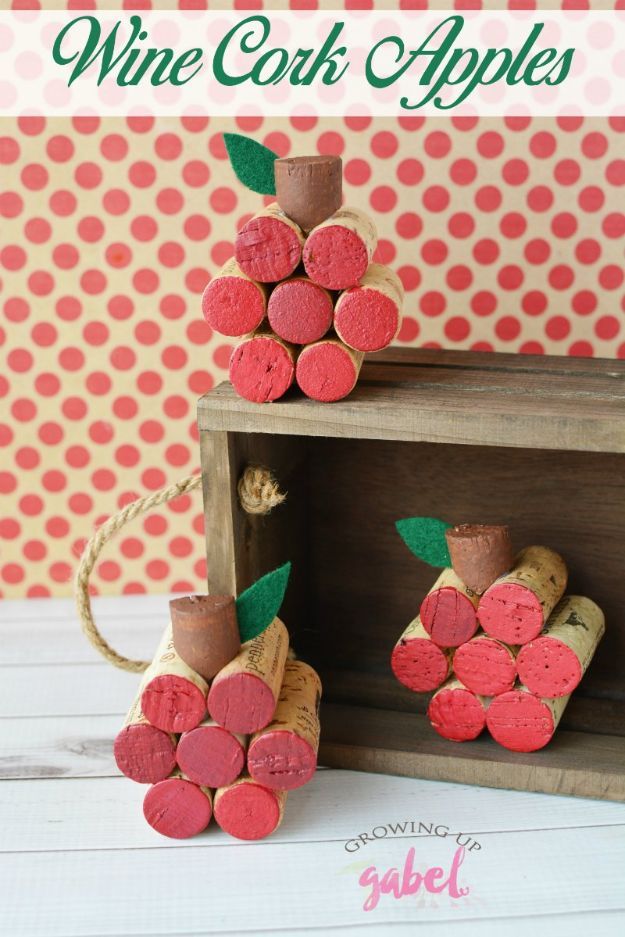 This adorable and easy apple wine cork craft can be a cute kitchen decor item that can also be a cute teacher's gift. All you have to do is lay them together, add some glue and paint away. Its so fun to make and a perfect use of those old wine corks.
3. DIY Apple Terracota Pots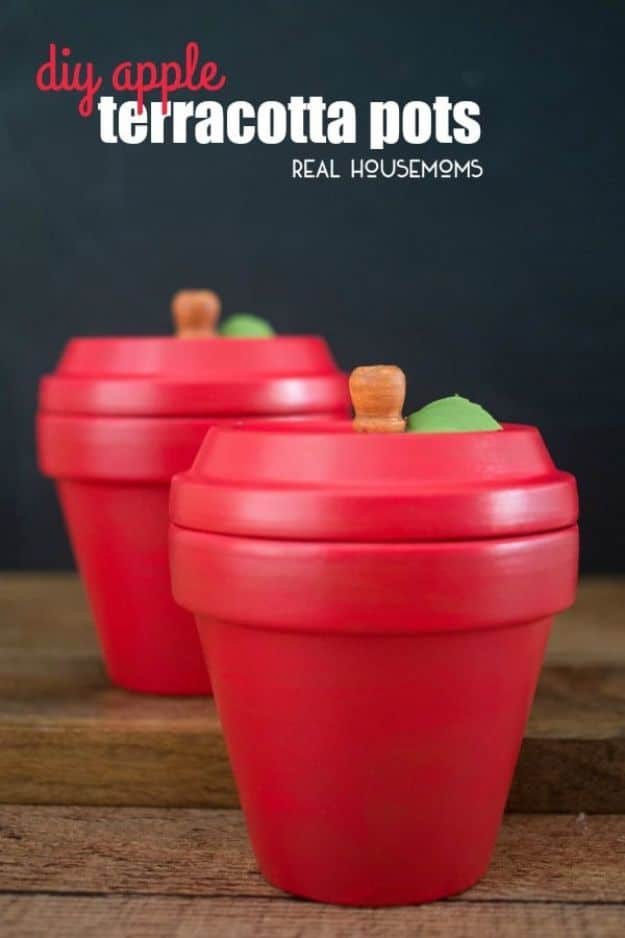 What's fun and functional that you can create in no time? I definitely would say this apple craft from Real Housemoms. It's cute and simple and would make the perfect gift for when you want to show appreciation for someone. If you are a crafter at heart like me, you will definitely enjoy the simple step by step tutorial.
4. Apple Popcorn Pouches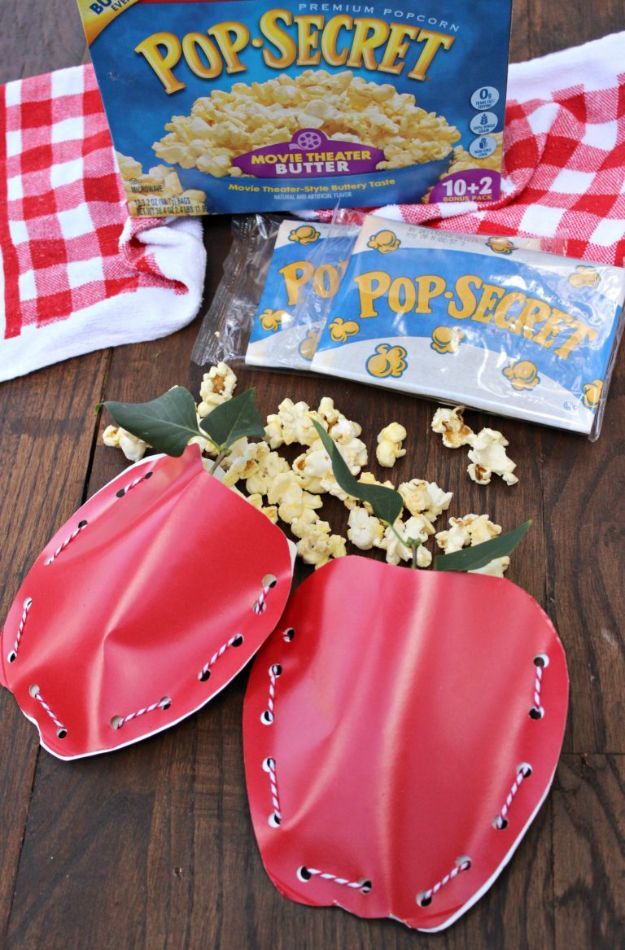 Can't watch a movie or binge watch Netflix series without munching on some popcorn? Give it a little twist by creating pouches for them like this Apple Popcorn Pouches. This fun craft can also be a great bonding activity for you and your kids.
5. Easy No Sew Fabric Apple Garland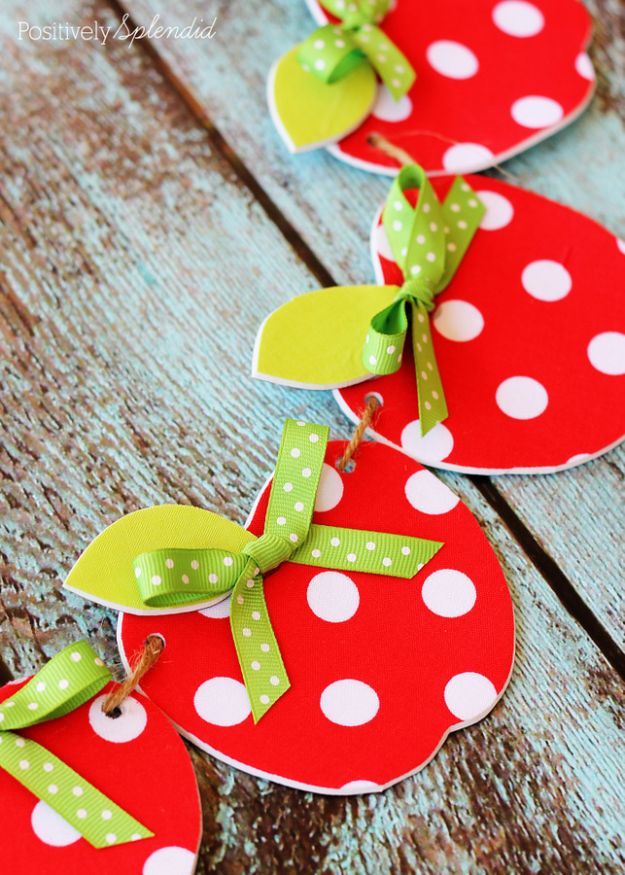 Are you looking for some back-to-school craft ideas? Well, look no more! Positive Splendid has you covered with this Easy No Sew Fabric Apple Garland that would look great as a classroom or decoration for any other space. This super cute and easy apple craft uses some basic materials and a few fabric scraps that you might already have.
6. Green Apples From Dollar Tree Jars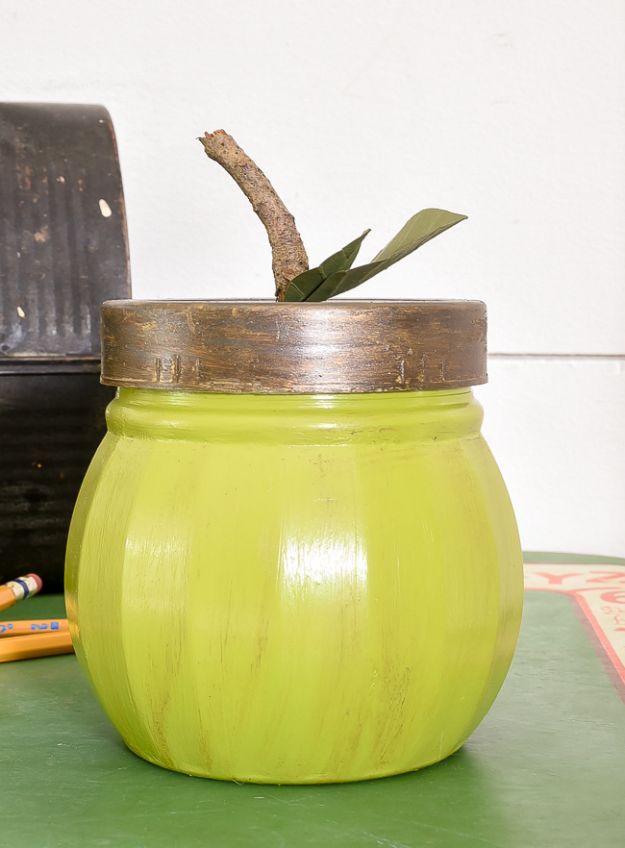 Give new life to your dollar tree jars by making them into something cute and crafty. This adorable green apple jar is one way to do it. Fill it with treats and goodies and it now makes for a perfect gift to someone you love or appreciate. They are so versatile and functional, I can't wait to make one for myself!
7. DIY Apple Treat Bags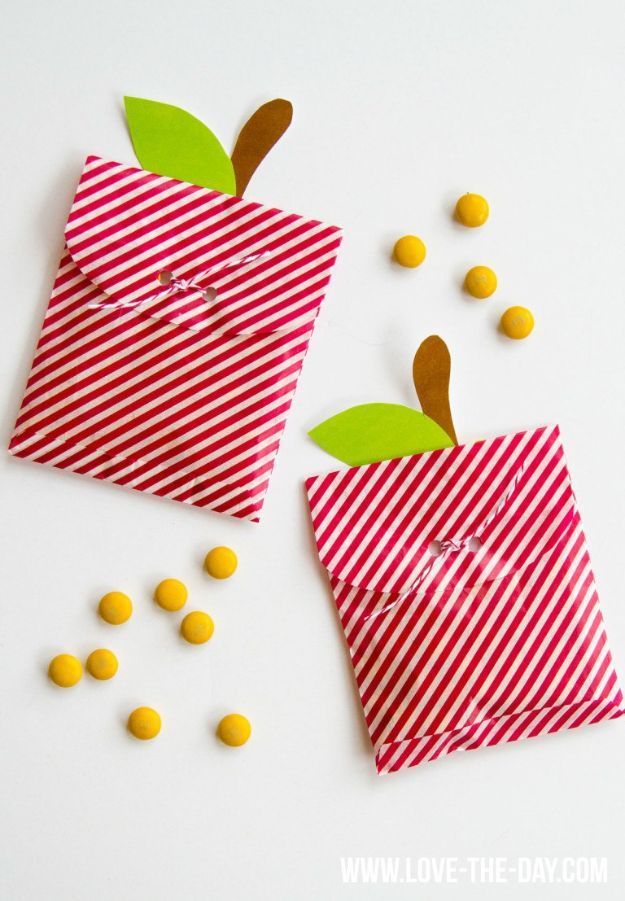 This apple craft tutorial from Love the Day only takes about 10 minutes to make. They are so adorable it can make for a perfect back to school present or teacher appreciation gift. Check out the step by step instructions to learn how simple and easy it is to make with just some fold-able paper, twine and free printable.
8. DIY Apple Balloons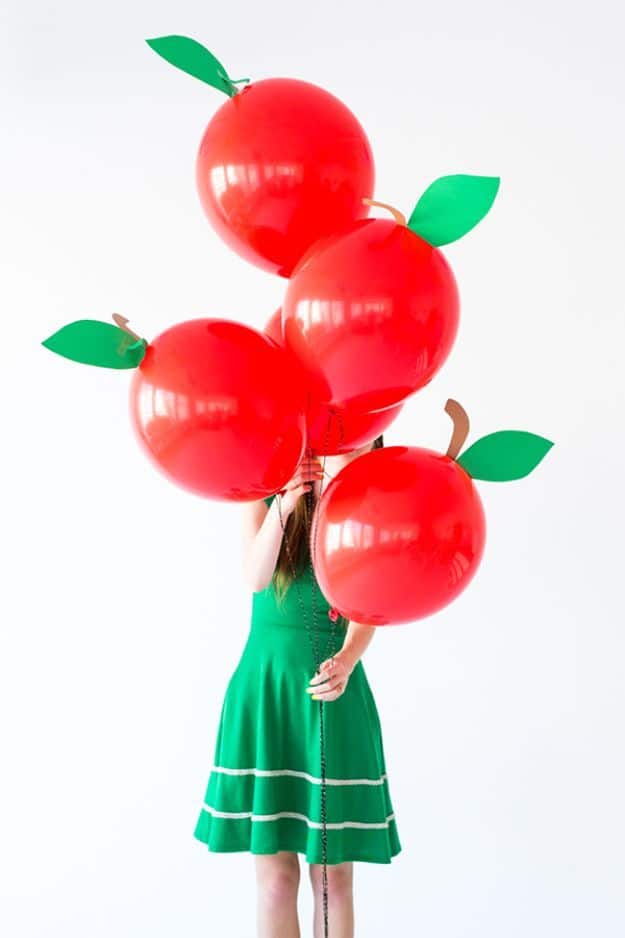 Give your kids something to smile about by creating this easy-to-make Apple Balloon craft. Its a perfect send-off gift and a perfect way to surprise them on their first day at school. These fruity balloons can even double as a party decor so don't throw them away once you're done.
9. Printable Apple Boxes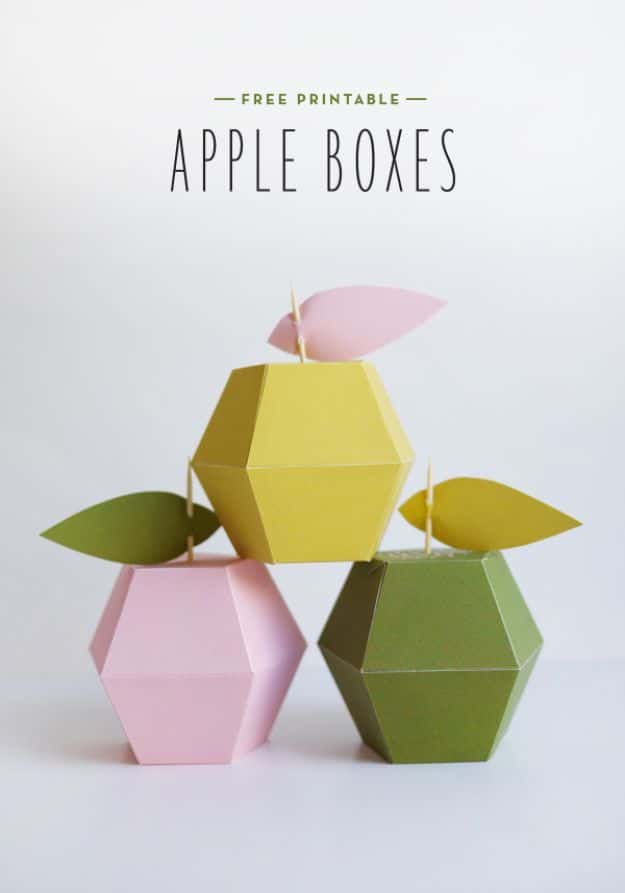 These printable apple boxes are so creative and so cute, I am falling in love with this project. Such a great idea for a Back To School party. Filling them with gummy worms is also a nice touch. I would not mind getting this as a party favor especially if it's filled with candy goodness.
10. Apple Craft DIY Stamped Tote Bag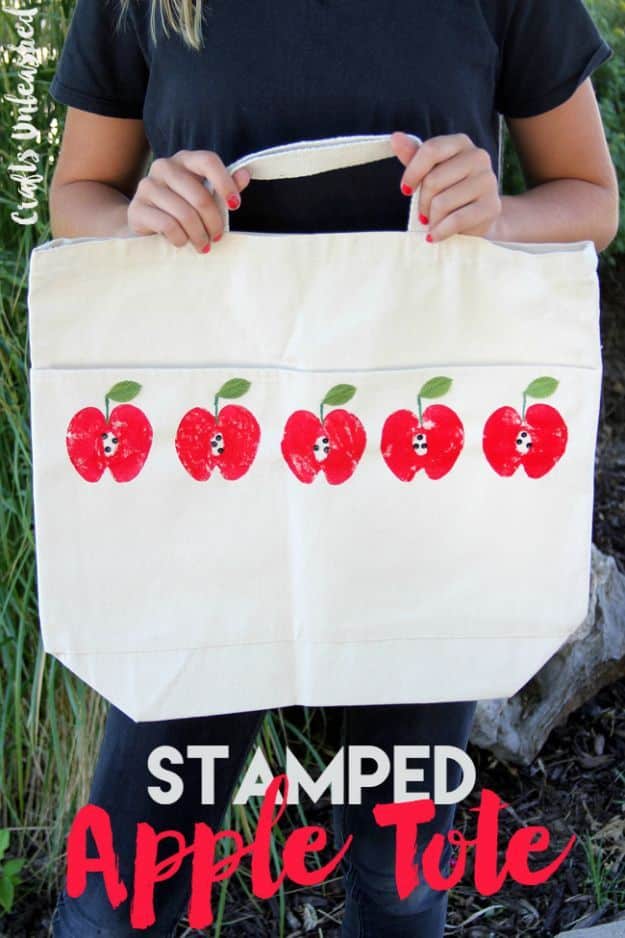 I am loving the details on this stamped apple tote. With a little creativity, some apples and stamping techniques, you can make your own apple craft bag. It is roomy with large pockets perfect for holding your books and can even be a pool bag to hold your well, apples.
11. Make a Book Page Apple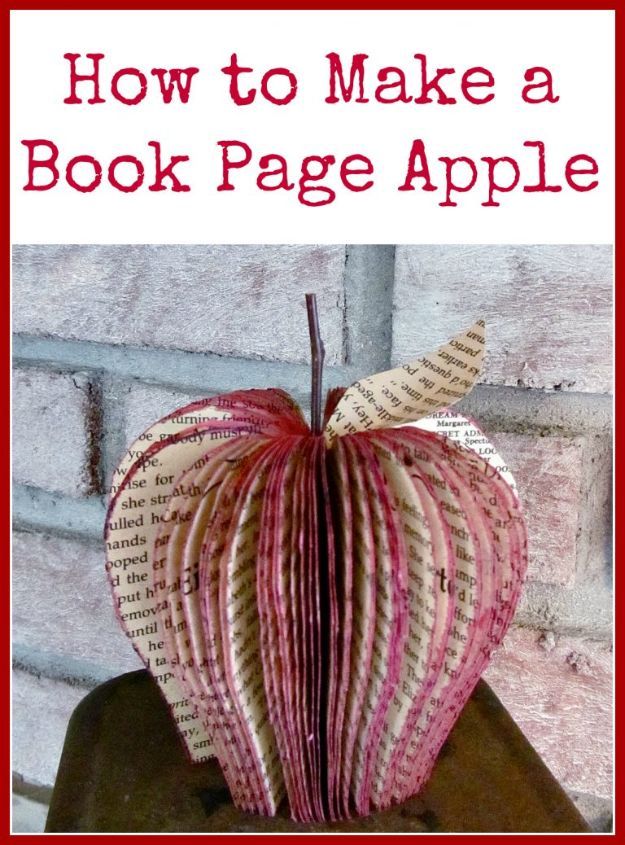 12. Apple Decor From Scrap Wood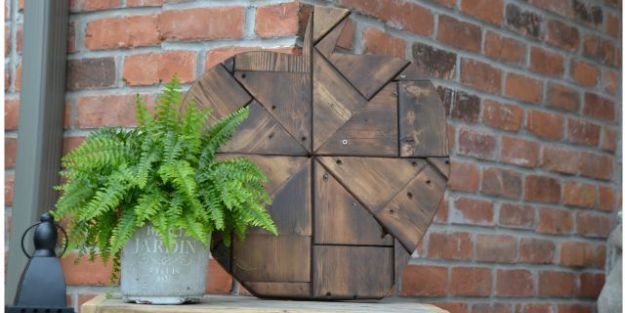 13. DIY Rope Wrapped Apples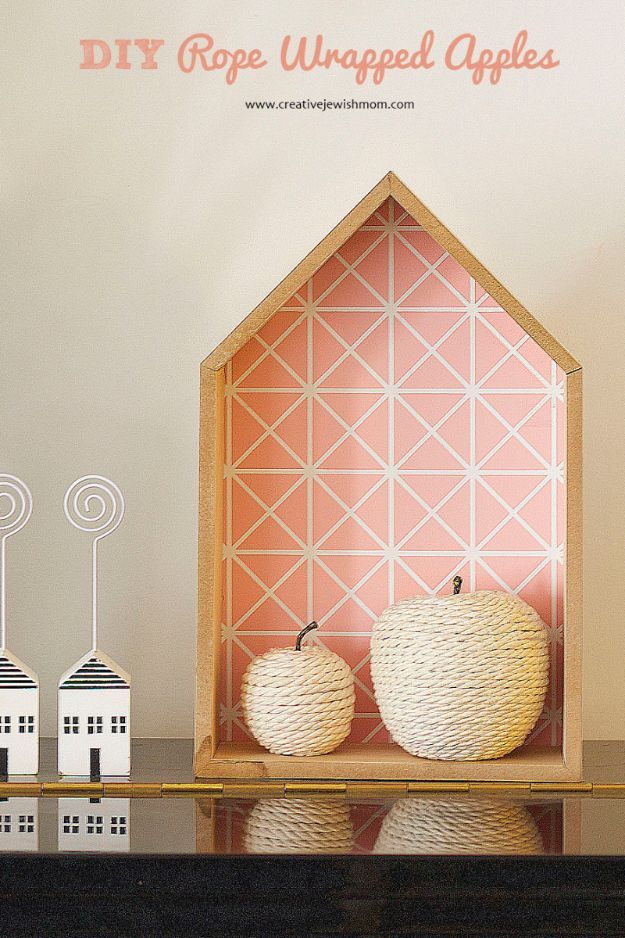 14. Stained Glass Apple Window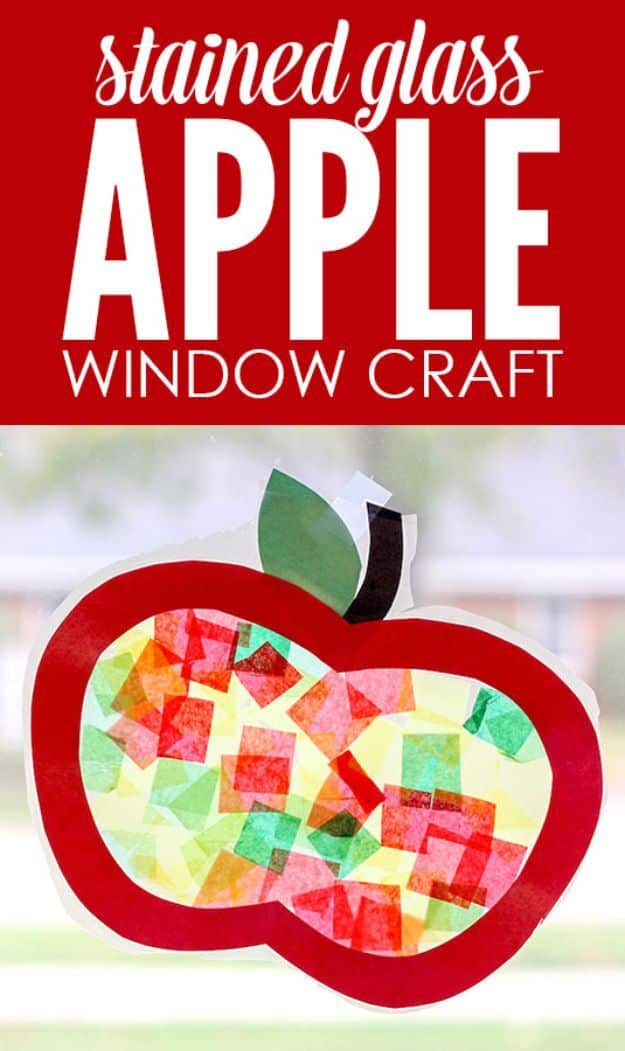 15. DIY Free Printable Apple Pinwheel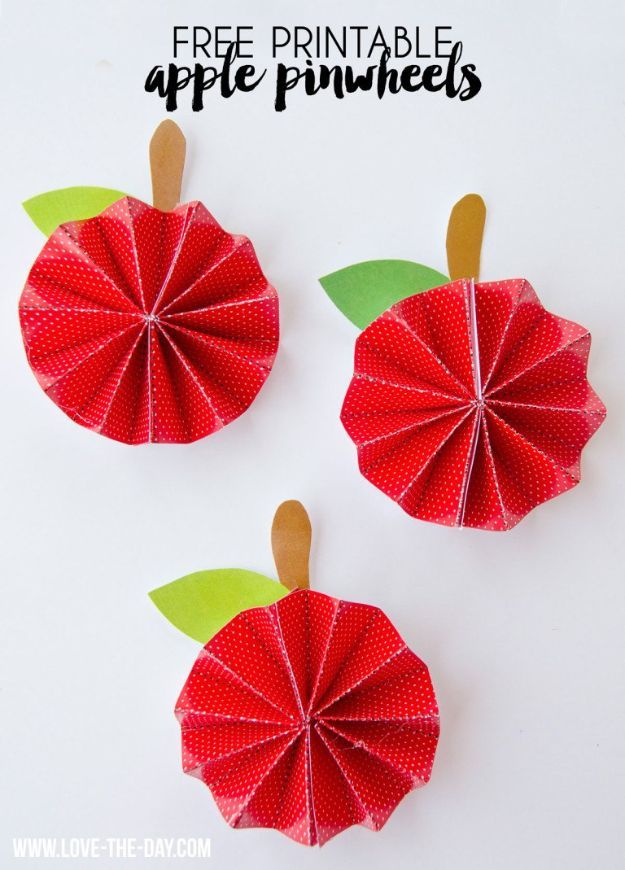 16. Homemade Apple Coasters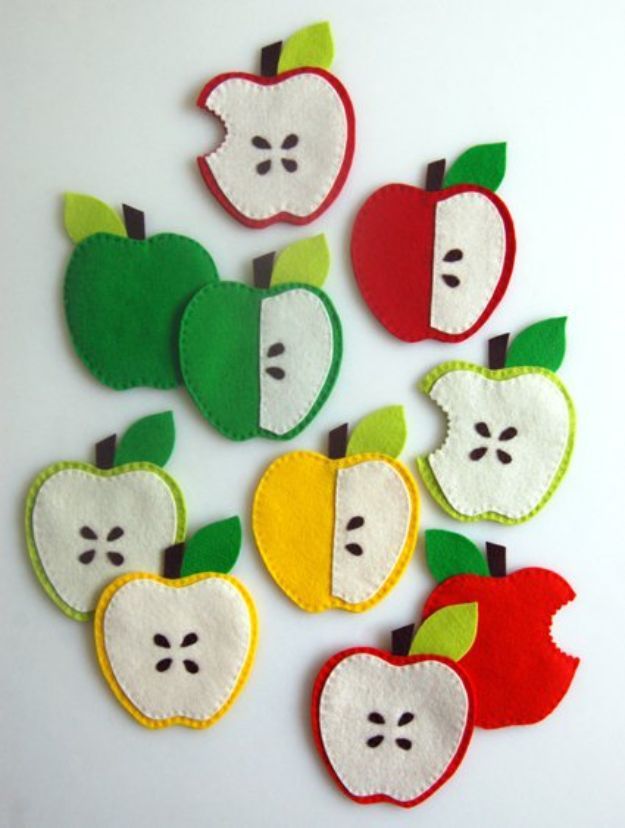 17. DIY Apple Cupcake Toppers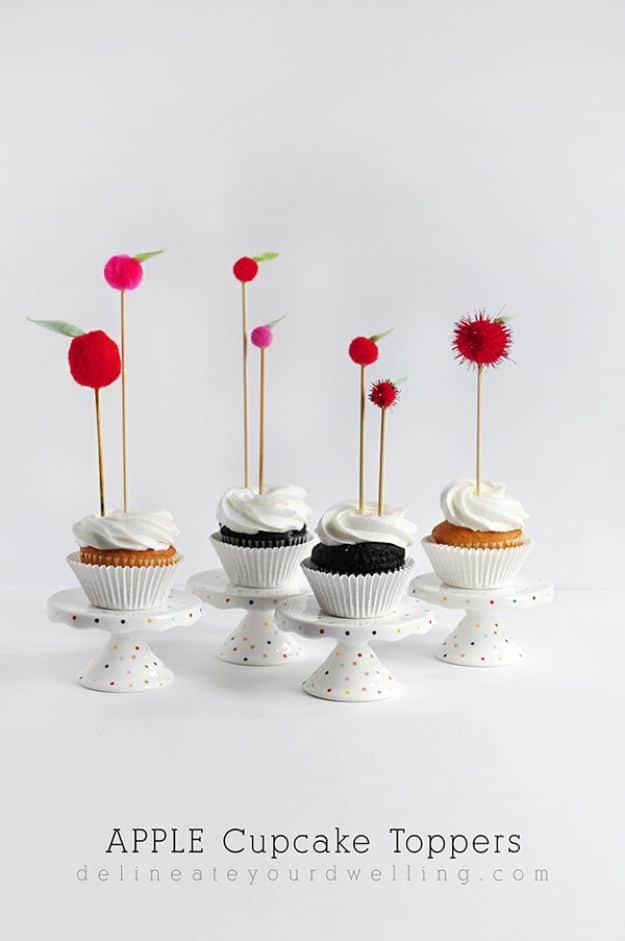 18. DIY Paper Apples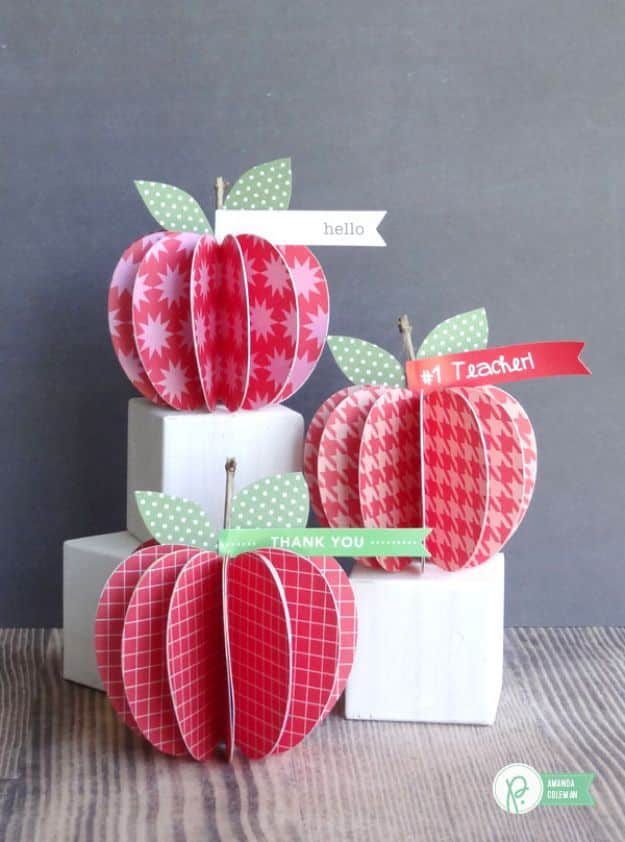 19. Apple Mason Jar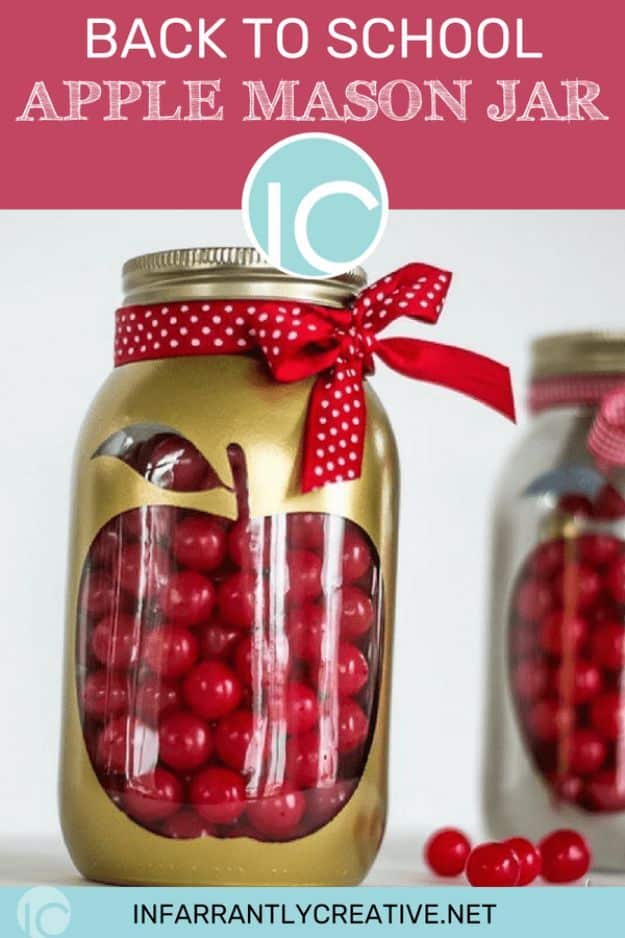 20. DIY Plastic Bottle Apple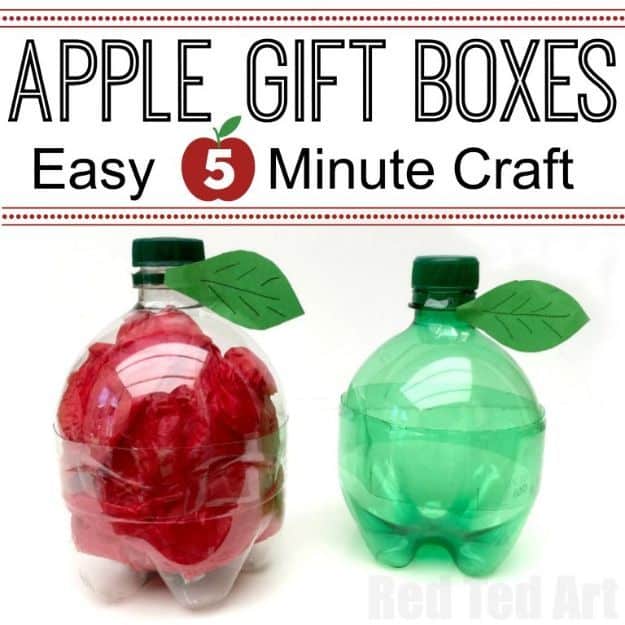 21. Paper Cup Apples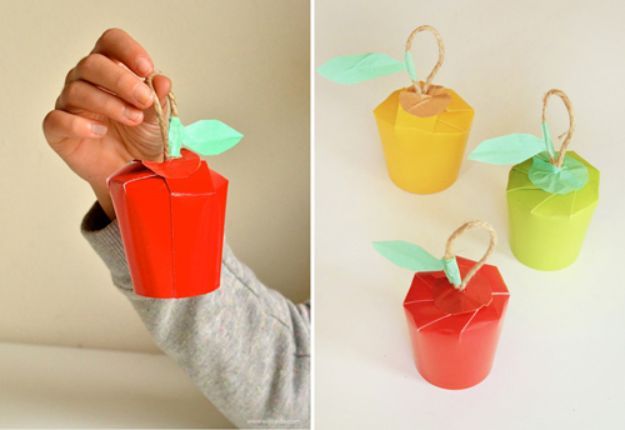 22. Make Apple Candles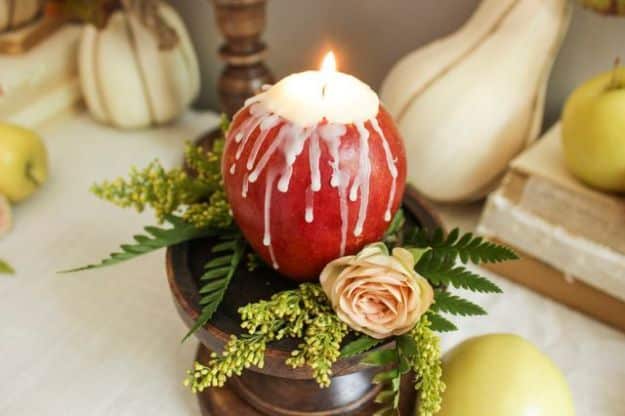 23. Apple Wall Hanging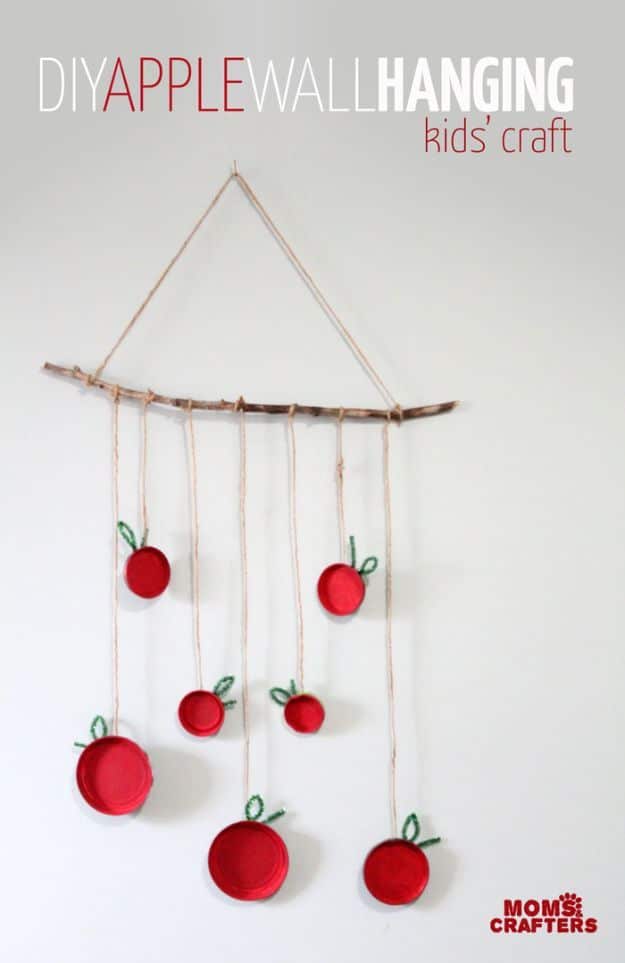 24. Stamped Apple Wrapping Paper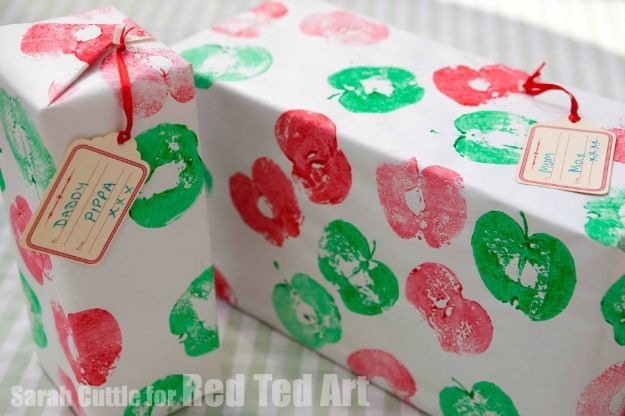 25. DIY Gilded Apples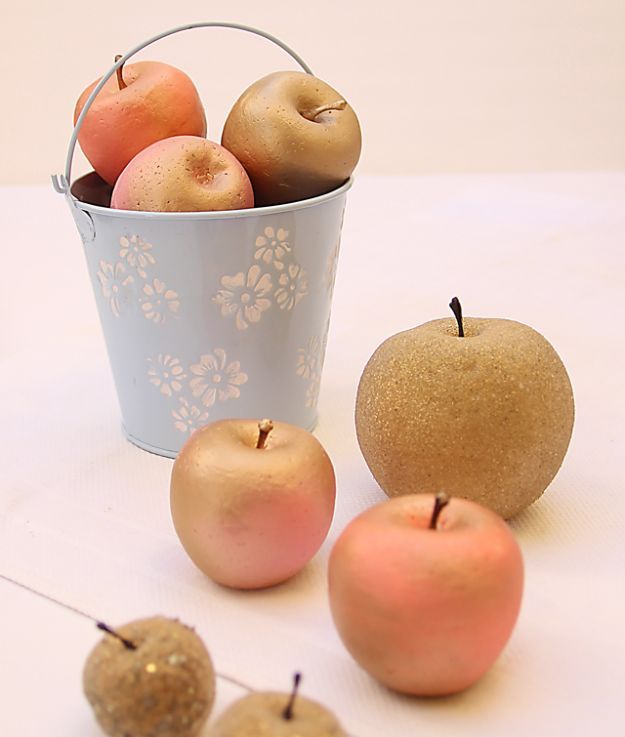 26. Apple Pencil Toppers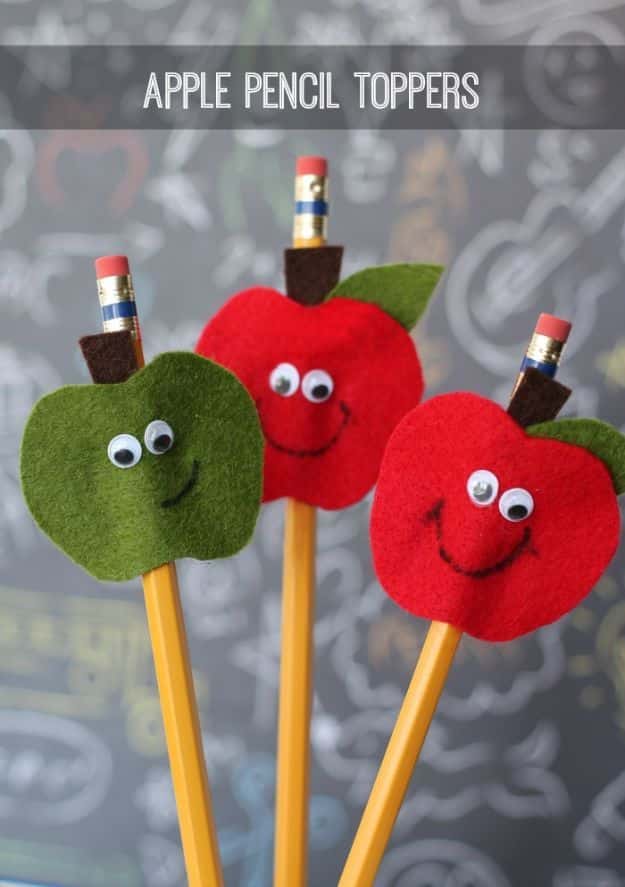 27. DIY Recycled Apple Bunting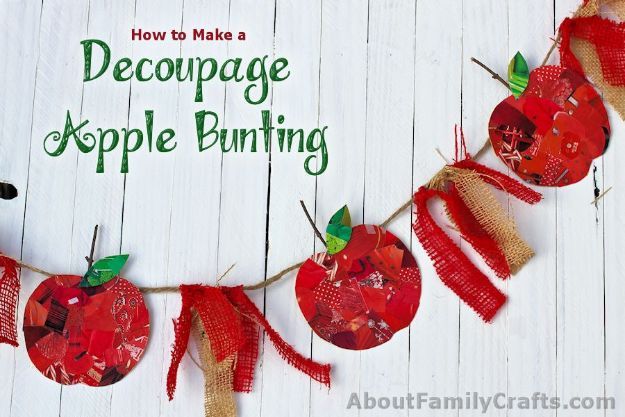 28. 10-Minute Apple Pie Soap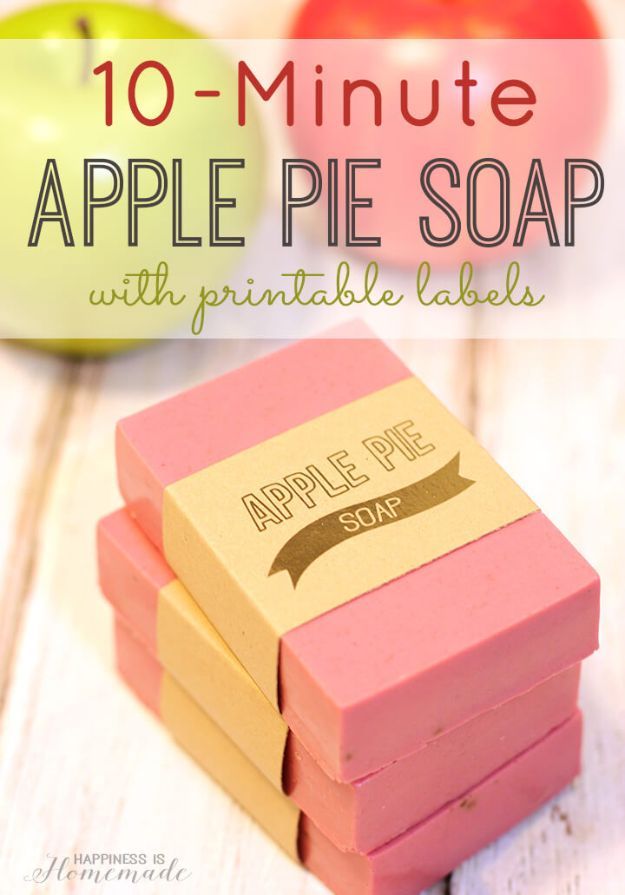 29. Big Apple Bean Bags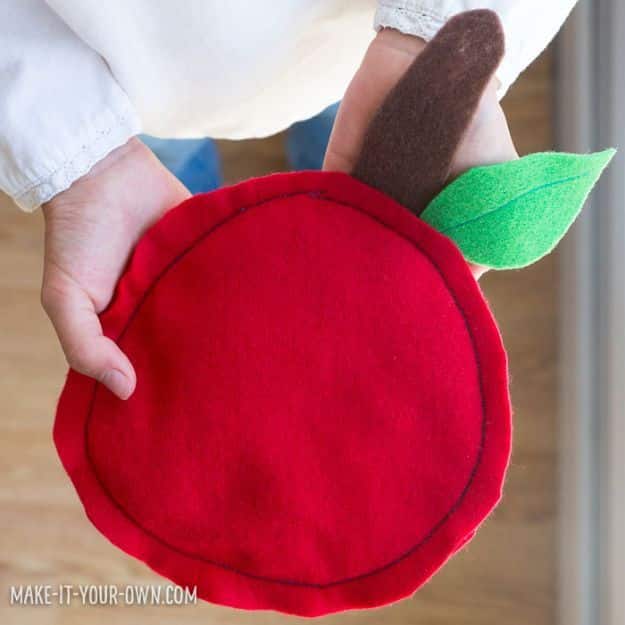 30. Yarn-Wrapped Pinecone Apple Tree Craft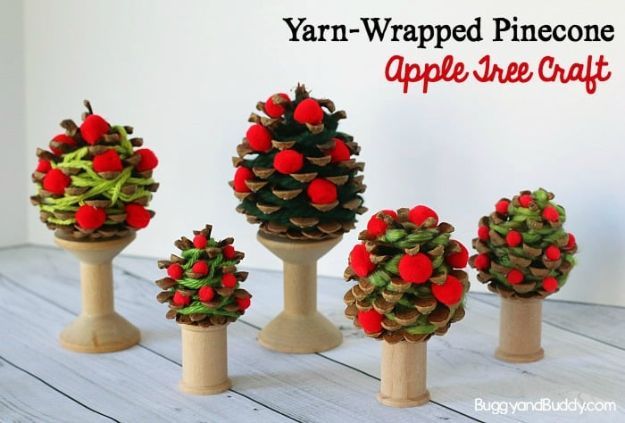 31. DIY Apple Bookends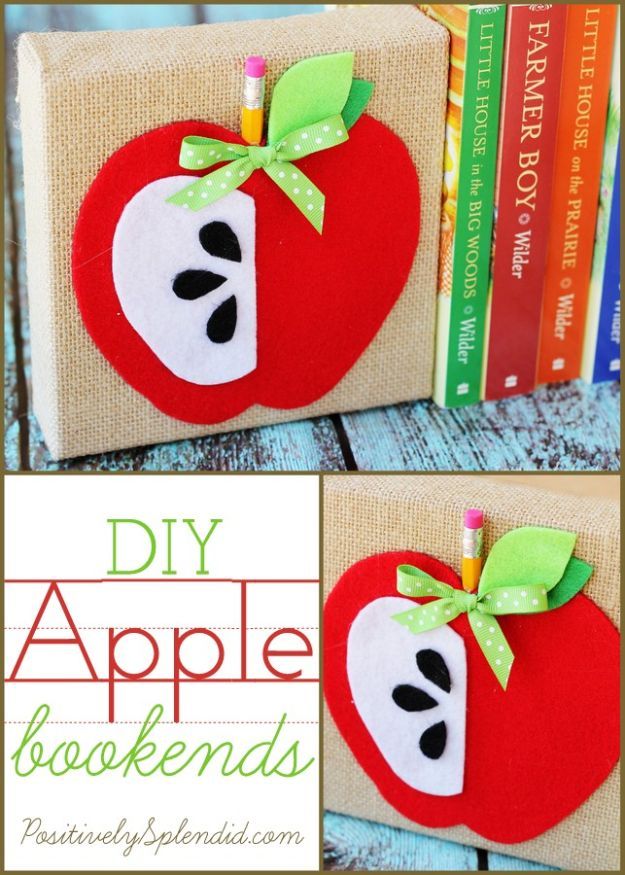 32. Crochet Apple Cosy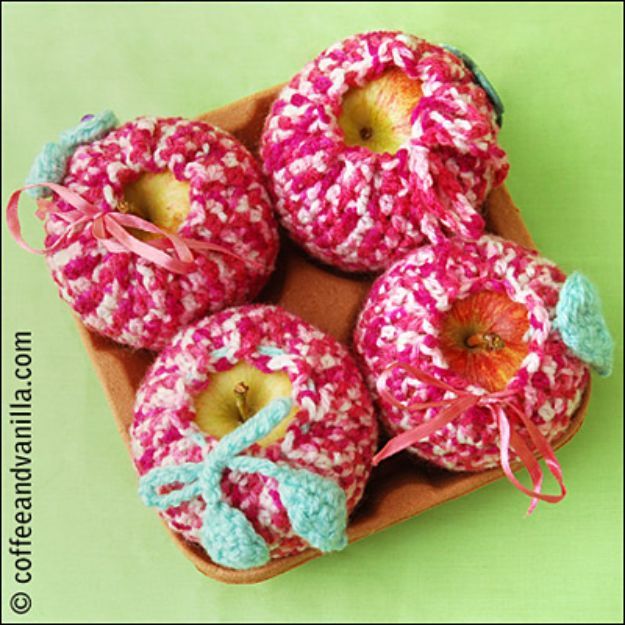 33. DIY Apple Mobile Wreath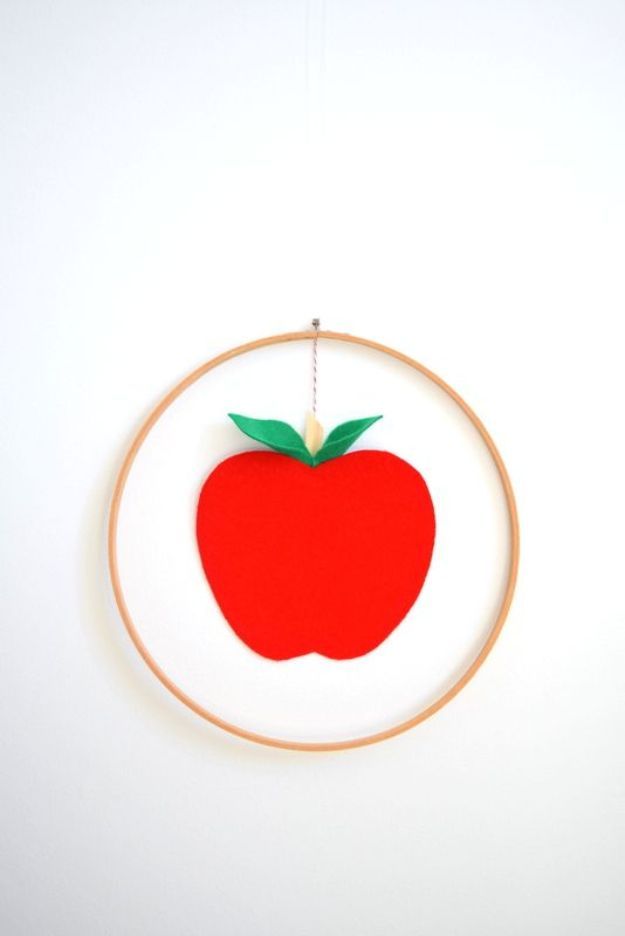 34. DIY Apple Piñata