Are you looking for your next quilt project? How about you try this disappearing shoofly quilt from Missouri Star on YouTube? This pattern may look complex, but it's actually pretty enough for beginners. This pattern is also one of my favorites to make and definitely, my go-to whenever I have to make a personalized gift for a loved one. And who wouldn't fall in love with how unique this pattern is? Just look at that pattern; it's so pretty! Watch the video tutorial today and learn the step by step instructions. Thanks to Missouri Star for this fantastic quilt tutorial. Make sure to check the channel for more videos just like this.
Materials:
1 print layer cake (10″ squares)
6 charm packs (for background) or 4 1/4 yards of background fabric
1 1/2 yards of quilt border fabric
5 1/2 yards of quilt backing fabric or 2 3/4 yards of 108″ wide quilt backing fabric
3/4 yard of quilt binding fabric
Directions:
Step 1
Cut your layer cakes into fourths or 5″ squares. Next, lay one colored square in the middle, then lay four white squares on each side of that center square. For the corner blocks, make four 5″ half-square triangles. Once you have your 5″ half-square triangles, place them on each corner with the color facing into the center. Sew these blocks together and press to complete the shoofly block.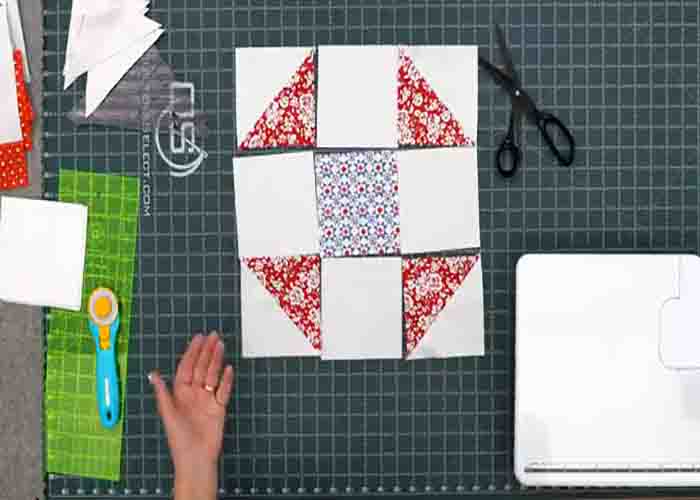 Step 2
After sewing the block, cut it right in the middle, then turn it and cut again. Now, turn the upper left block, leaving the small square to the middle as well as the lower right block. Sew these together and press to create the disappearing shoofly block. Repeat these steps to make more blocks for your desired quilt size. After this, lay them out in rows, and sew those rows together to finish the quilt top.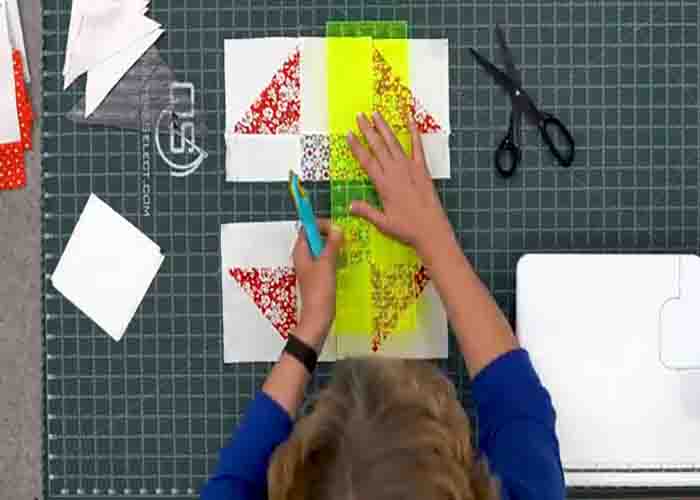 Disappearing Shoofly Quilt Tutorial