My favorite season is here! Time to decorate the house with pumpkins, autumn foliage, pinecones, and candles. I already saw tons of TikTok fall decor videos, but there's one that I absolutely love – a pumpkin made out of Dollar Tree platters. It's gorgeous and perfect for my front door. It doesn't even look like a DIY project, as it looks very expensive.
TikToker windycitycrafts1 shared a video on the platform showing how she made a pumpkin using Dollar Tree items.
How to Make a Pumpkin Using Dollar Tree Platters
She started by getting three metal platters from Dollar Tree. Next, she grabbed a Waverly chalk paint in the color pumpkin and painted the platters. After the first coat dried, she painted it again for the second coat.
Once the platters were fully dry, she applied Waverly antique wax to seal and protect the three platters. She also mentioned that this would make them a little bit more weathered.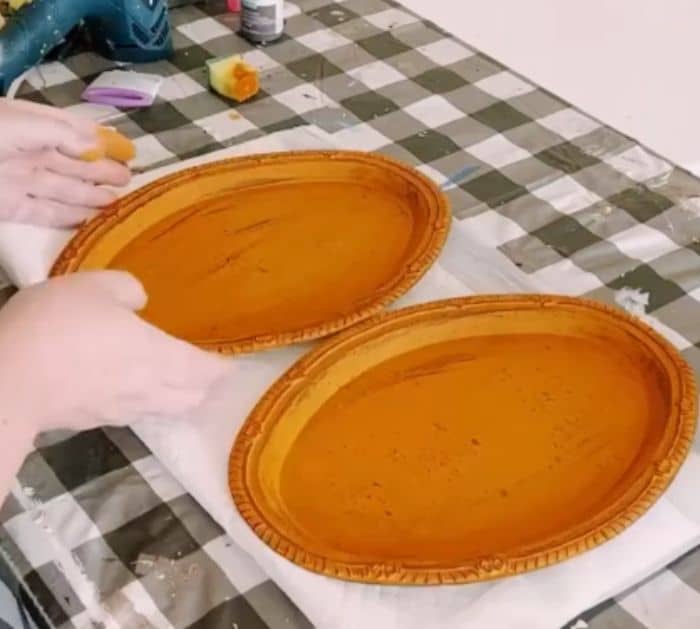 Now, it's time to assemble. She placed two of the platters right side down beside each other and used jumbo craft sticks and Dollar Tree fix all adhesive glue to hold them together. So, you need to lay one end of the stick on the first platter and the other end on the second platter. For the third platter, she just glued it in the center of the two platters on the front.
For the stem, she cut out a piece of foam board and wrapped it with nautical rope. Windycitycrafts1 glued it to the back of the center platter and then added Spanish moss to the top of the pumpkin.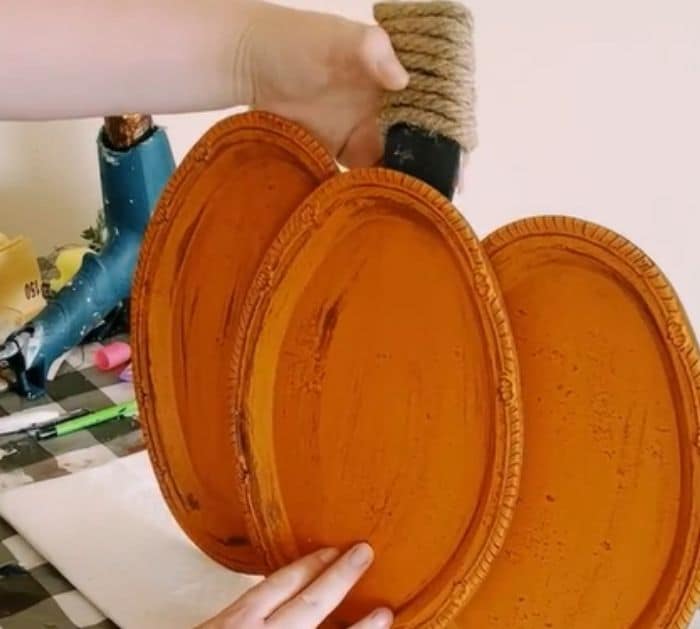 The last thing you need to do is add accent pieces. She ripped up some black gingham fabric, created a bow, and glued it on the stem. That's it! Now you have a cute and expensive-looking pumpkin decor for your home.