No longer have space to store and organize your things? We have a solution for you! You only need an empty wall, crates, paint, and some nails to make these 5 creative wall storage ideas by SlideHouse. These DIY projects are cheap and easy to install. Get your creative juices flowing and decorate them with your preferred colors and designs. Watch the video below for more ideas.
1. Colorful towel stowing
Create bohemian-style shelves for your bathroom. Choose different bright colors when painting the crates. Adjoin two or more crates and anchor them to the wall or on the top of your sink. If you want to mount more than 2 crates, arrange them first on the ground and flip some vertically and the others horizontally to create a beautiful composition.
2. Upper cabinets
Turn your wooden crates on their sides so that you can attach the bottom part to the wall. Secure them with nails or brackets. You can install them on the top of your sink or countertop.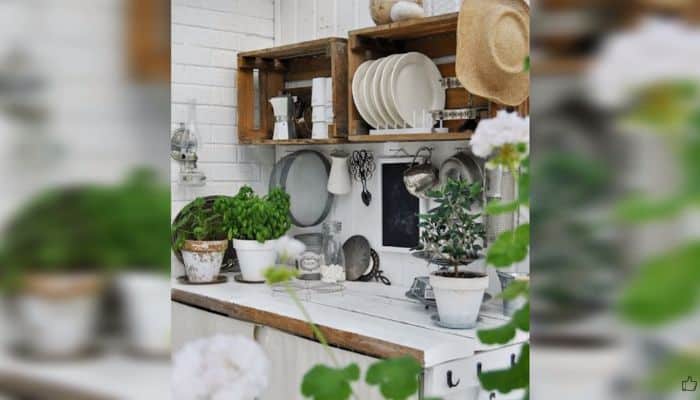 3. Wall bookshelves
This is perfect if you are looking for inexpensive storage for your books. You can make two bookshelves with just one crate! Paint the crate into your desired color then simply cut it in half and mount them to the wall with brackets. Now, you can store and organize your books and magazines.
4. Entryway shelves
Make use of the empty space by the door by putting crates as your storage unit. You can stack 3 wooden crates horizontally to store your shoes or wicker baskets.
5. Lively cubbyholes
If you need more storage, attach pastel-colored crates to your empty wall at different heights, orientations, and sizes. You can also use this to decorate a plain wall that needs design. You can put on toys, shoes, bags or anything you want. Attach them using nails or brackets.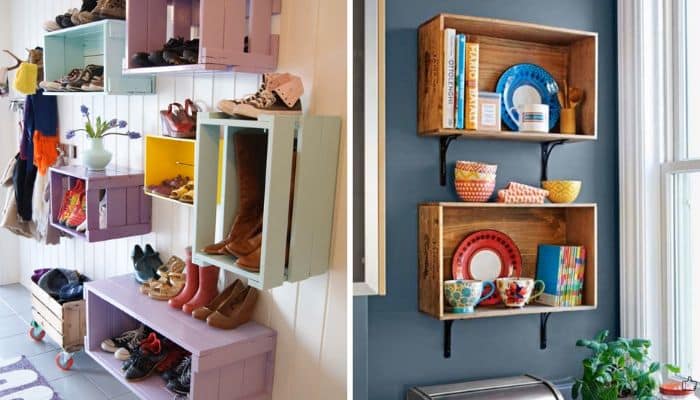 5 Creative Wall Storage Ideas Using Wood Crate