My big family gathers every Christmas. On the 24th of December, we do different activities together – watching a movie, playing games, catching up, and preparing food for the whole family. We cook many dishes for us to enjoy, from appetizers, salads, main courses, and desserts.
Every family member has his/her own specialty because we love to cook. It's fun to spend time with my family this Holiday season. Since we will be having a feast, I make sure that our dining tables are beautiful. I buy fresh flowers and candles for decorations and set up the plates, utensils, and glasses. For the table napkin, I usually just fold it flat and place it beside the plate. I wanted to do something different this year, so I learned how to make a Christmas poinsettia napkin fold. I didn't know it was super easy to do – thanks to Sweet Home Delights on Youtube for this amazing tutorial. Read on or watch the video below for instructions.
Materials:
Instructions:
Step 1:
Fold the four corners toward the middle.
Step 2:
Rotate so that one corner is facing toward you. Fold the corners again to meet in the middle. This will make a much smaller square.
Step 3:
Flip it right side down. Fold the corners to the middle to make it even smaller.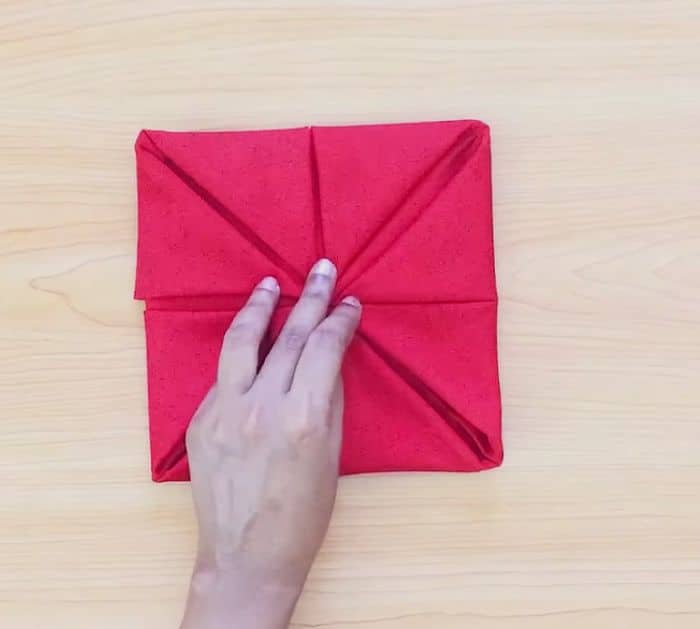 Step 4:
Using your one hand, hold the middle, then gently pull one of the sides from the back using your other hand to make a petal. Do the same for the remaining corners. Fix the fold on the centers.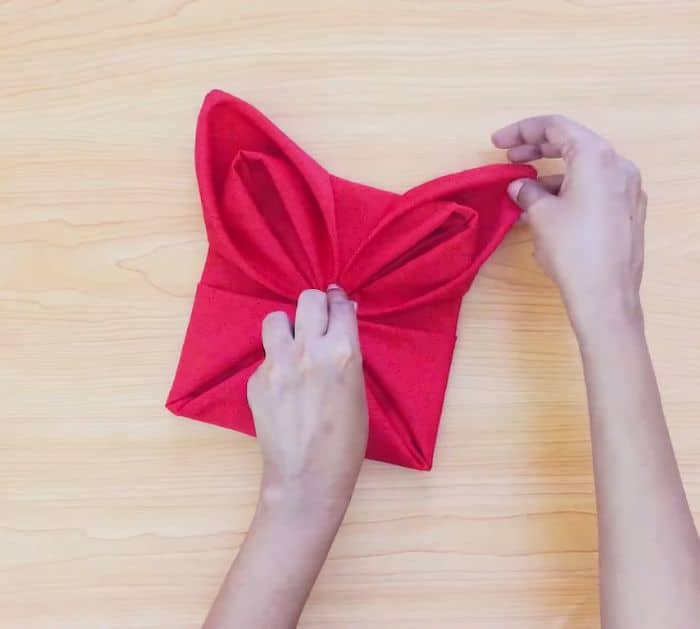 Step 5:
On each side on the back, pull the small triangles out and flatten them while holding the center of the flower with your other hand. That's it – you are done! Do the same for your other napkins.
Christmas Poinsettia Napkin Fold