If you love minimalistic and modern wall designs like me, then you'll love this video tutorial by Coffee Curves on YouTube. You can add more character to your plain white wall with these hexagon shelves purely made out of popsicle sticks. They look so pretty and seem like something you bought online, no one will know unless you tell them that they're DIY! Read down below for the full instructions if you want to learn how now.
Materials:
6-inch popsicle sticks
2 tsp instant coffee powder
1½ – 2 tsp water
Paintbrush
Tacky glue
Directions:
Step 1
Mix the coffee and water together, but do not overmix, the ideal consistency should not be too thick or too runny. Paint the popsicle sticks one by one with the coffee mixture for a nice stain, more coats equal a darker color, depending on your preference, and let dry completely. Make a hexagon pattern, then place the popsicle sticks around the template, glue the popsicle sticks together making sure that every other stick is placed on top of two sticks beside it, and let dry completely.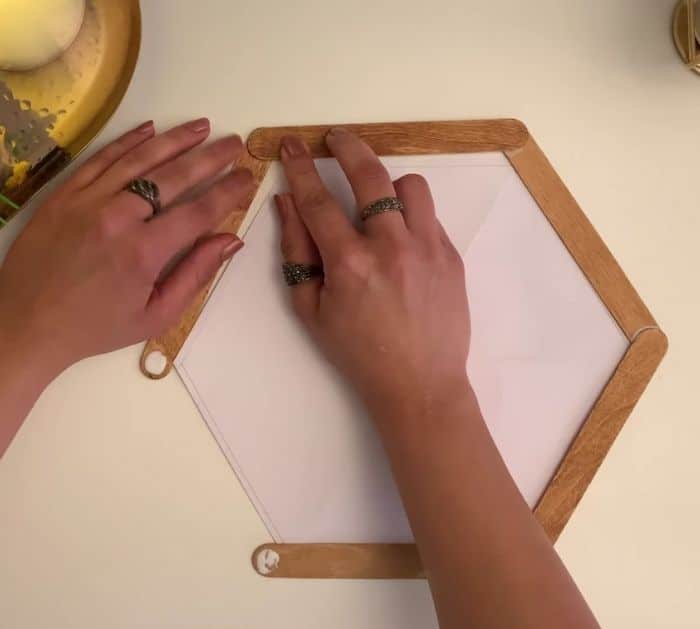 Step 2
Once dry, you can start building up the height of the sticks by stacking them on top of each other and making sure that the edges are aligned as much as possible. The finished shelf size should be about 9.75″ high and 2″ deep for a total of about 96 popsicle sticks, but reserve more sticks just in case some of them break. Hang it on the wall and place any lightweight items such as planters, then add some fairy lights to enhance them.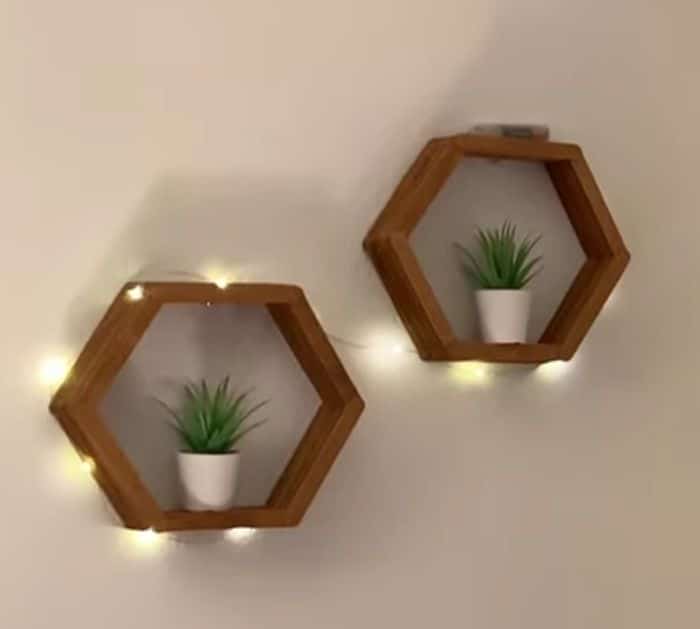 *Thanks to Coffee Curves via YouTube for all images used here. If you loved this popsicle project idea, then you'll surely love her other video tutorial too, so give her channel a visit and subscribe!
Cheap DIY Hexagon Shelves Using Popsicle Sticks