Trying to figure out how you can generate some extra income by doing things you love? How about making some inexpensive DIYs you can craft at home to make and sell for extra cash? You don't have to be an artist, seamstress or expert crafter to make some awesome DIY projects to sell to make money. People just love handmade things, and you will not have to be or pro or spend a lot on supplies to make these awesome craft projects. We pulled together some of our favorite creative ideas that fit just about any budget, all complete with step by step tutorials that show you exactly how to make them. You can find a market for your creations by creating a Facebook page and using their Marketplace feature, or check out your local craft fairs and reserve a spot. Good luck with your endeavor, we've got the ideas following here at DIYJoy.com!
Cheap Crafts to Make and Sell
1. Adventure Notebook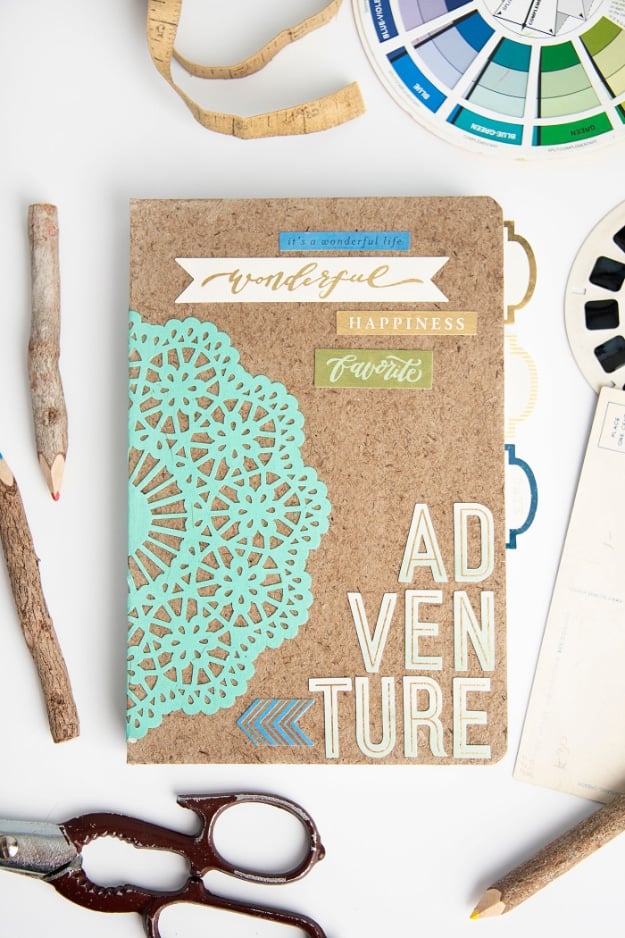 This adventure-themed DIY notebook is the perfect gift idea for everyone from hostesses to teachers to kids! So simple to personalize. I love the idea of each of my kids having their own personalized DIY notebook for the year. They can use it to draw, write down ideas and thoughts, or just color when they need something to do. My kids have such different personalities, I love the idea of creating something unique just for them. And encouraging them to write and draw is just another added bonus!
2. Succulent Clay Vase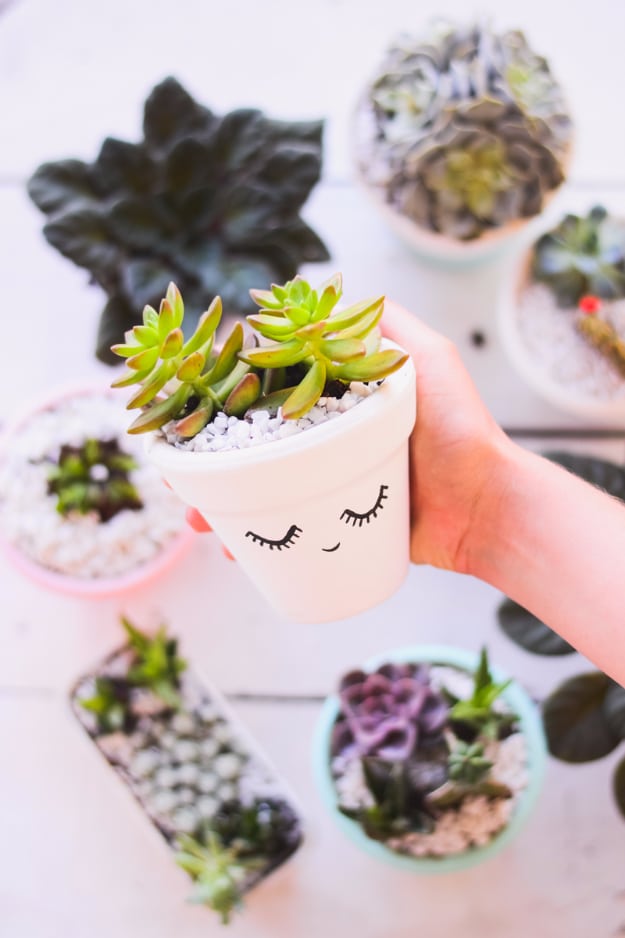 These DIY clay pots are a fantastic way to generate some extra income. As you know that I love customizing, I ended up choosing clay pots because they are inexpensive, easy to find and work. I used the matte paint for crafts that I already had at home and that I use for almost everything in life! To paint I used a brush that is my companion of madness and to make the details, I used a fine brush for nail art, but it is worth remembering that in those hours what counts is creativity! The other vases I have painted using a candle and even my fingers.
Check out all of these inexpensive DIYS to sell in one place on YouTube, then come back and hit the links to our favorite DIY blogs for the step-by-step tutorials.
3. Bird House Key Hooks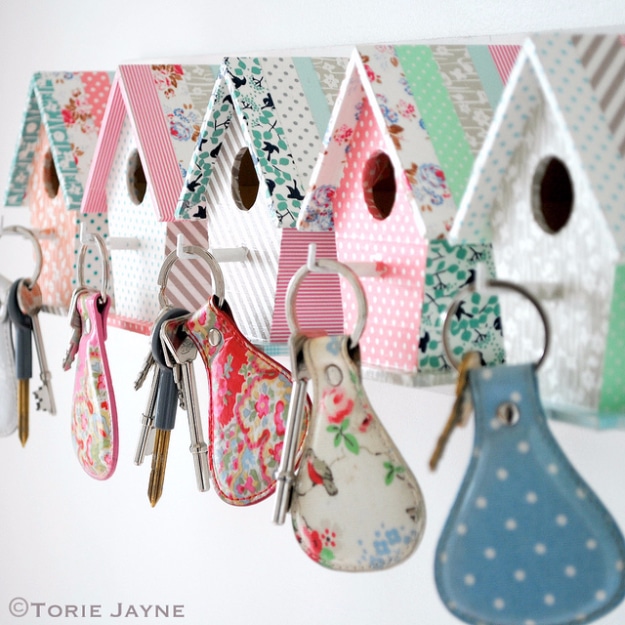 I found these little birdhouses at Michael's and I knew they would be perfect for this DIY key hook project. Getting organized can create positive changes in your life. A brand new key rack is the way to go so you never waste time looking for your car, home, or office keys again. Being organized doesn't have to be boring and these adorable little birdhouse key hooks covered in an array of pretty patterned and colored washi tape are anything but, making a quirky interior display for my cloakroom. Why not tailor these pretty little birdhouses to your particular taste and style to create a special little place for your keys that is both unique and practical.
4. Easy Rose Gold Foiled Pencil Cup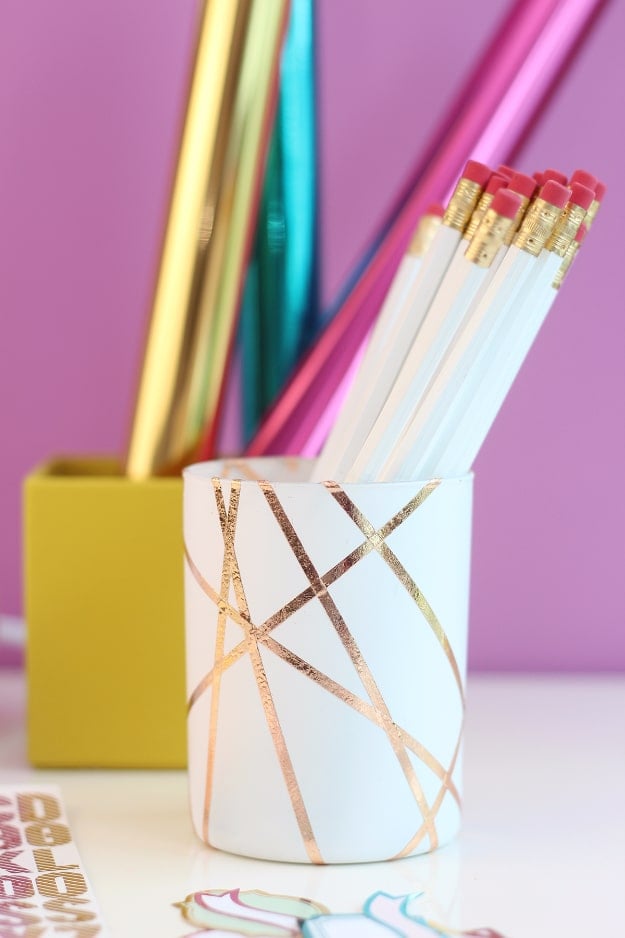 This DIY pencil cup is the easiest, cheapest project I've ever made and it uses one of my favorite DIY craft essentials of all time, lovely gold foil! You can apply the foil uring double-sided tape, then wrap the foul around pressing into it and you have an instant masterpiece.
5. Monogrammed Clay Key Chains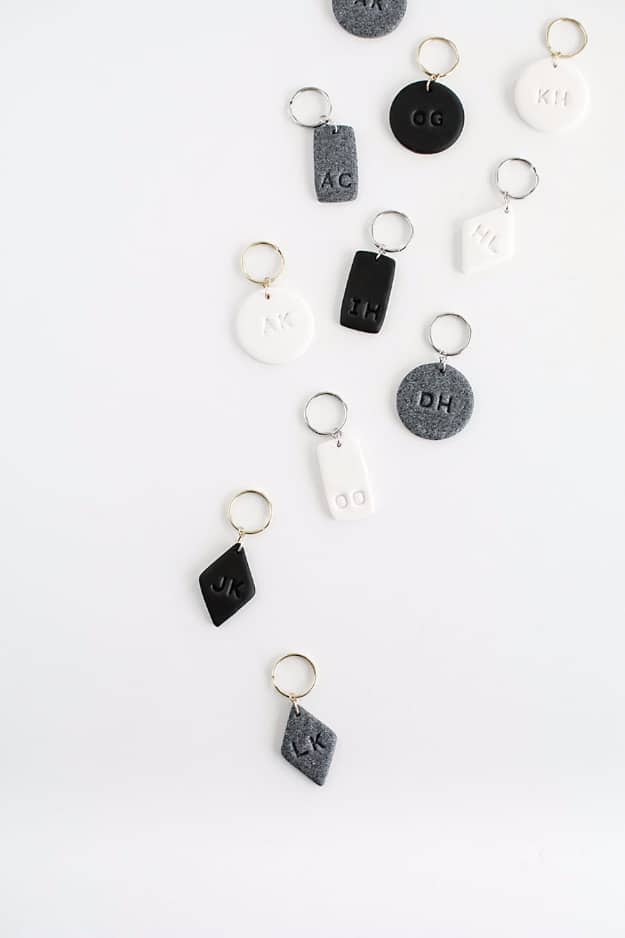 How about these DIY keychains? Have I told you before that I collected keychains as a child? Only the cool kids did it, and I know this because I was the only person I knew who was doing it. Oh does that mean it's not a popular thing? That's not what my mom told me… So yea, I have a soft spot for keychains, and a good thing about this DIY is that you can pump out a million in 5 minutes (rough estimate) and hand them out as little gifts for everyone you know (Christmas is tomorrow). Or, just make one or two for yourself because it's cute.
6. Stamped Tribal Clutch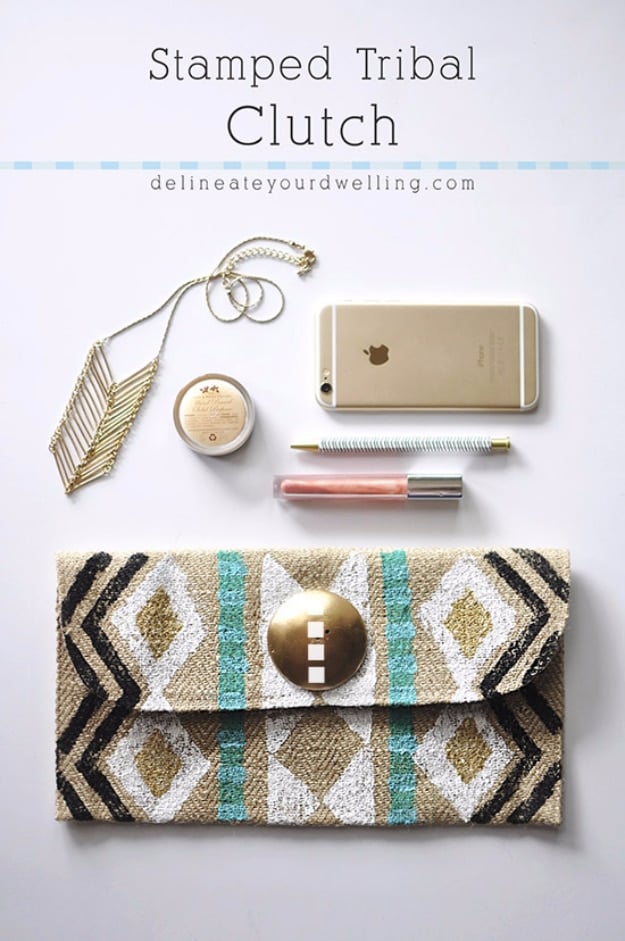 When I saw this DIY tribal clutch on Pinterest I fell in love! The best part of this is that you can use whatever type of clutch you already have or buy some in bulk to customize and resell. This is how we created this masterpiece. Using a regular sponge, I cut it into various shapes (triangles, diamonds, and narrow lines) to stamp my patterns onto the clutch. Using a small dollop of Martha Stewart paints, I dipped my sponge into the paint and applied to the burlap. I really loved how smooth and rich the paint came out.
7. Cactus Pin Cushion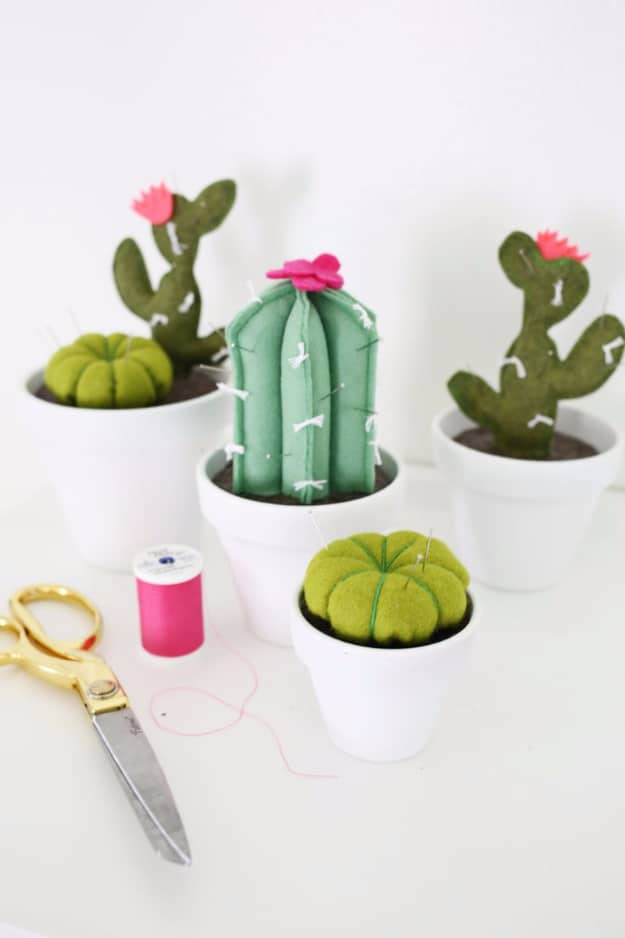 I've been in love with a few DIY cactus pincushions I've seen online, and while I wanted to make one for myself, I couldn't just choose one type to make! Solution? Make them all! This way you can pick your favorite and make just one, or make a few different types and have your own cactus garden for all your pincushion needs. Thankfully they are so easy to make, you really don't have to choose just one!
8. Star Garland Gift Wrap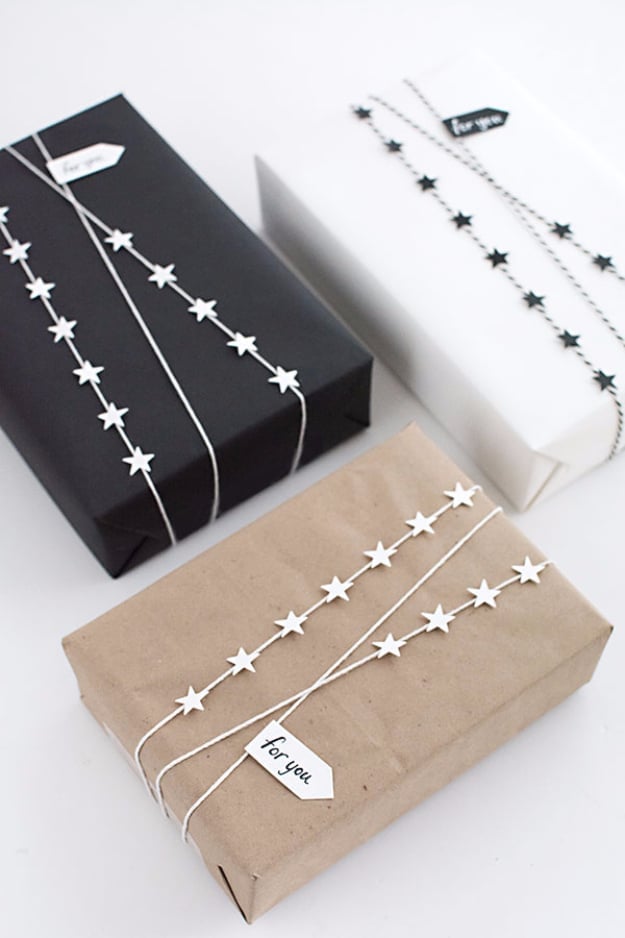 This is the most simple DIY gift wrapping ideas I have ever come across and it looks so impressive. You just wrap a string around a few times and cut some stars, (I used a stamp cutter from Michael's), then glue them on. Instant success!
9. Concrete Ring Cones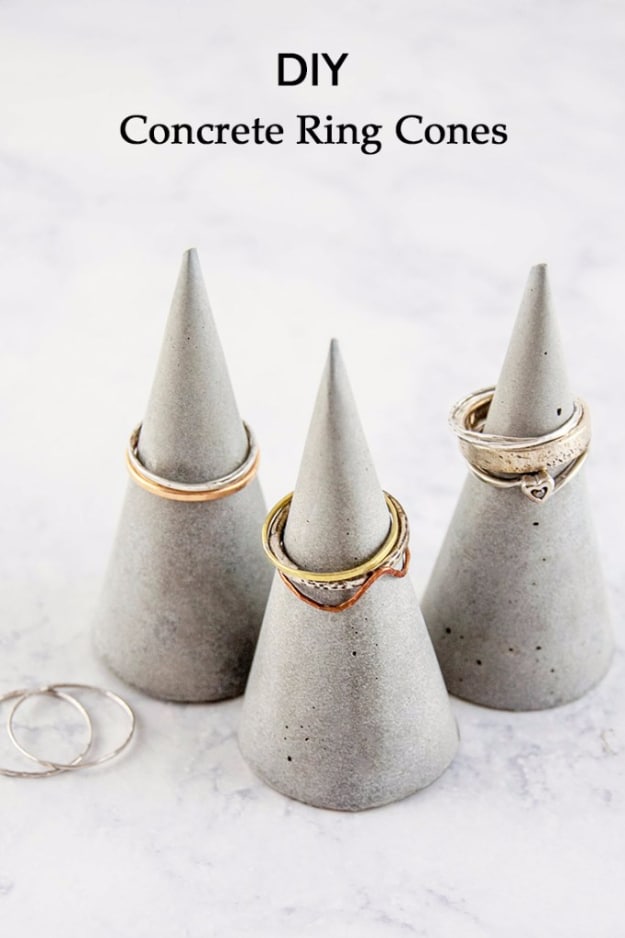 I needed a way to display all the rings I made for my craft party so I had the idea to make DIY concrete ring cones, this project took a lot of experimenting to get right. I wanted the finished cones to have as smooth of a surface as possible, with materials that are easy to get. So while you could do this by making a clay mold with a casting kit, that seemed like it would be way too involved for most people. I tried several different materials for the ring mold: craft foam sheets, a plastic cup, a paper cup, plastic shelf liner, a plastic folder, and maybe a few more I'm forgetting. Some were too stiff and didn't form a proper cone shape, while others left too big of a seam, or didn't result in a smooth enough surface on the cone. But I finally realized that the answer was literally right in front of me: contact paper.
10. Steampunk Mosaic Coasters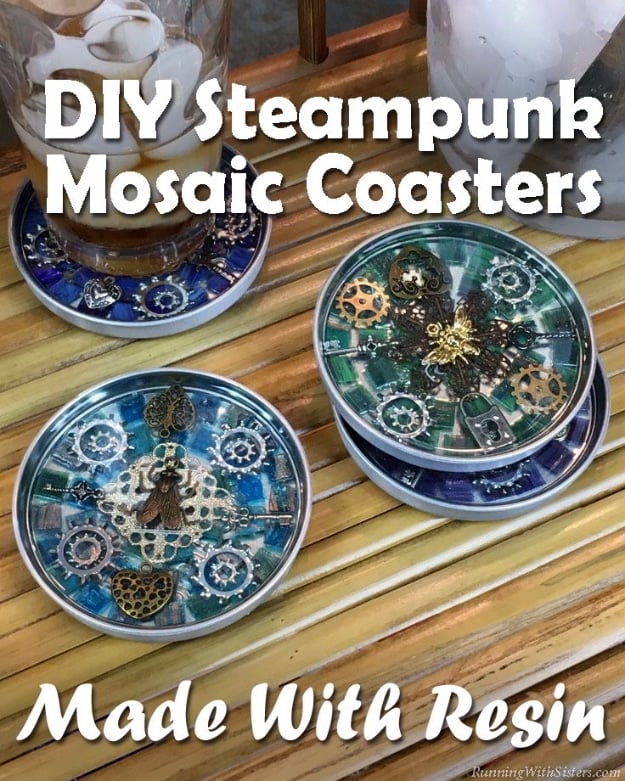 I love to mosaic with resin because it's crystal clear, letting the beauty of the tiles and goodies shine through. If you've never used resin before, don't worry––the trick is in the mixing. And we're going to show you how to get a proper mix every time! We're even including a video so you can see how to mix the resin step by step. It's easier than you think! And when you serve your guests on these amazing DIY coasters, you'll be the toast of the holiday party! If you want to make your own DIY Steampunk Mosaic Coasters, just follow the steps below. You'll be amazed at the results!
11. Song Lyric Porcelain Plate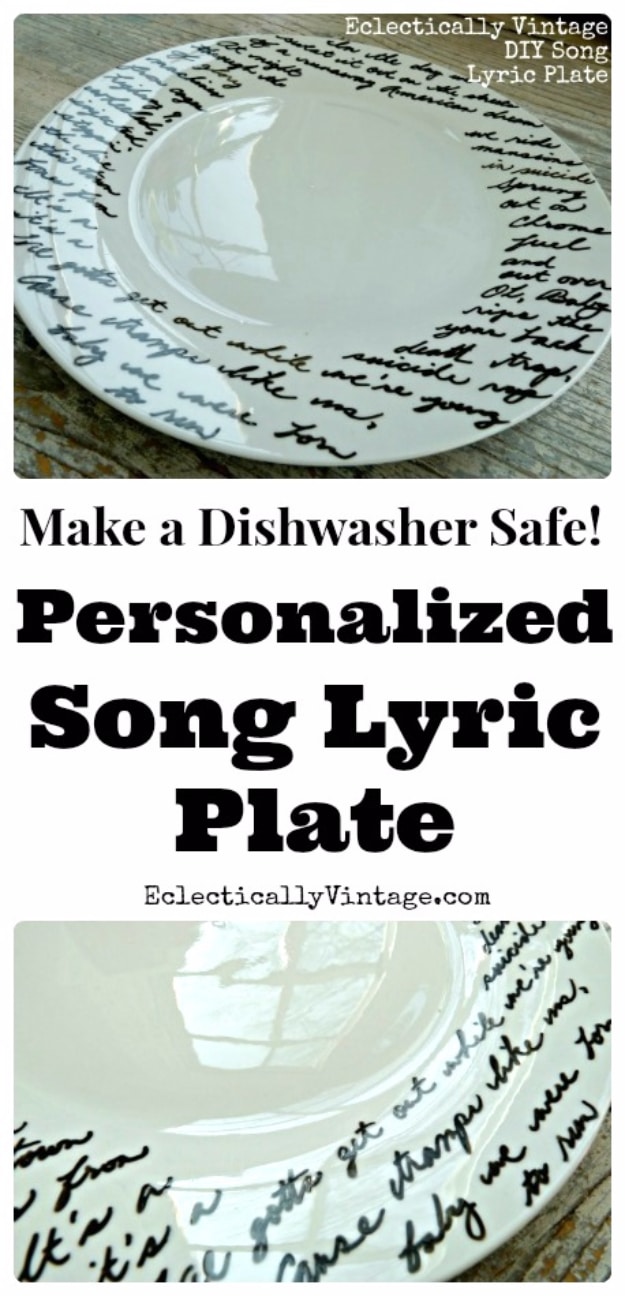 12. Gold Dipped Pencils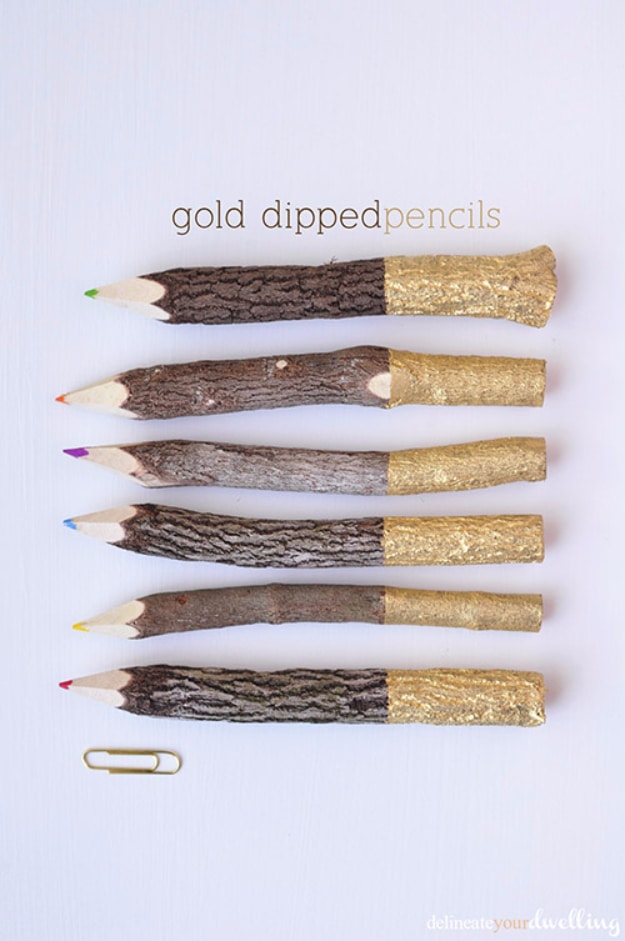 13. Gold Dot Champagne Flutes

14. Floral Spoons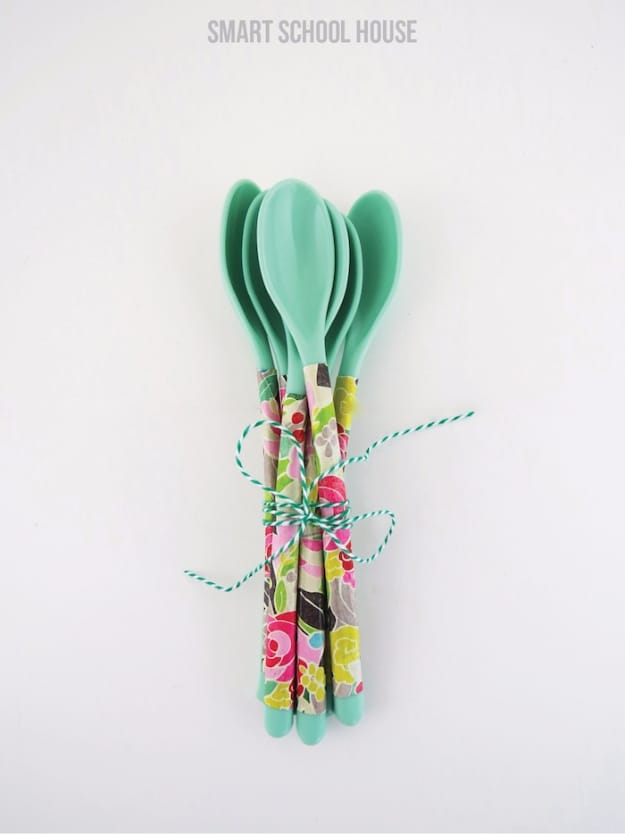 15. Colorful Chalkboard Calendar