Your cat can be your new drinking buddy now that they've created this catnip wine. As we hope you know by now, regular wine for humans is very bad for cats. However, now that this nonalcoholic version has been created with catnip, in four flavors, even, your cat can join you for that drink you both need to unwind tonight. Even though I am a huge DIY fan, personally I prefer buying catnip wine, but I also tried out an easy homemade recipe for catnip wine so you can easily make your own at home.
Here's how to buy catnip wine in 4 flavors:
This vintage comes it comes in super cute kitty sized bottles and is a conversation piece, among other things. With catbernet, pinot meow, moscato and white kittendel flavors, your cat can drink with you, whether it be summertime, after dinner drinks or a nightcap. Apollo Peak gets it right, and your cat can soon attest to it. See what happens when your cat gets to drink with you, you may just be surprised…I sure was. or buy some cat wine premade in the cutest ever cat sized bottles.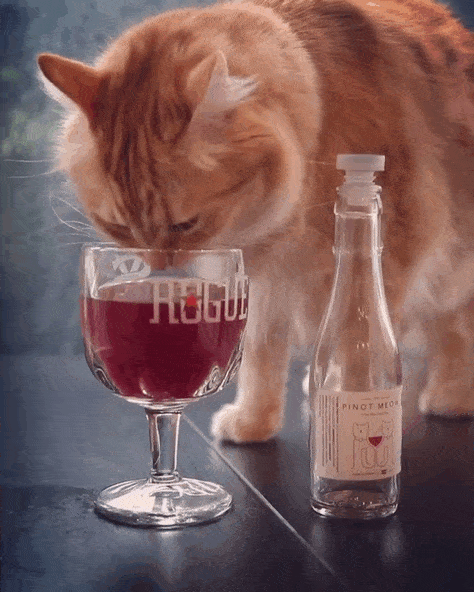 Why should you be the only one that gets to unwind with a drink? Your cat should get to let loose, too! Get premade cat wine in the best possible flavors like this from Apollo peak's site:
"PINOT MEOW CAT WINE
Originally crafted in 2015, Pinot Meow Cat Wine was the first of four cat wines to be introduced globally as a liquid and red beet color infused catnip blend. It is estimated that approximately 40% of cats will react to this blend."
"CATBERNET CAT WINE
Crafted in 2016, Cabernet was the fourth of four cat wines to be introduced as a valerian root alternative to help attract more than 60% of cats that may not alternatively be attracted to catnip."
Buy it or make it with this at home recipe that your cats will go absolutely crazy over!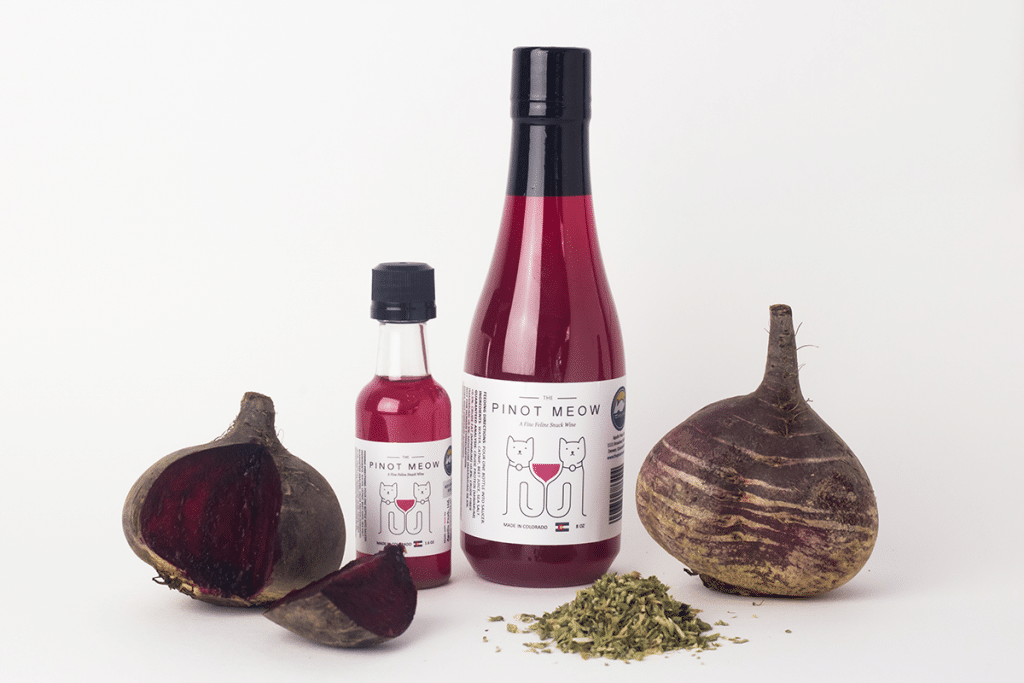 And here's how to make your own catnip wine at home:

Catnip Wine Recipe
Ingredients
3 cups water
1 cup dry catnip
optional: a few drops of salmon or fish oil
a few drops of beet juice
Directions
• Mix 3 cups of water and 1 cup of dry catnip in a pot
• Simmer for 15 minutes over low heat
• Remove from heat and let sit until cool
• Use a cheesecloth strainer to separate out the wet catnip
• Squeeze out the liquid from the wet catnip discard the catnip, keeping the liquid
Optional Additions
• Add a few drops of beet juice food coloring to the catnip liquid or even spinach juice for a "chardonnay" colored yellow wine
• Add a few drops of fish oil