I love making potato pancakes, especially when I have leftover mashed potatoes. My all-time favorite potato cake recipe is from Helly's Simple Recipe on YouTube. This recipe may look simple, but it's so tasty that I could never get enough. My family also loves this recipe, and I frequently make these as appetizers. You can also have these during breakfast, especially if you have leftover mashed potatoes from dinner last night.
You can also add some other ingredients like spinach or herbs like basil if you like. This recipe is totally flexible, and you can customize it to your taste. Try this today and see for yourself. Watch the video below to learn the step by step instructions.
Ingredients:
3 potatoes
1 can of tuna
freshly chopped parsley
2 tbsp all-purpose flour + 1/3 cup
salt and ground black pepper, to taste
shredded mozzarella cheese
2 eggs
1/2 cup breadcrumbs
vegetable oil, for frying
Directions:
Step 1
To start, wash and peel the potatoes, then dice them. Transfer the diced potatoes to a pot, then add water and a pinch of salt. Cook them for 15 minutes over medium-high heat. After this, drain the potatoes completely, and mash them. Add a can of tuna to the mashed potatoes along with some freshly chopped parsley, 2 tbsp all-purpose flour, and shredded mozzarella cheese, then season with salt and ground black pepper to taste. Mix everything well. Once done, shape the potato mixture into small flattened balls.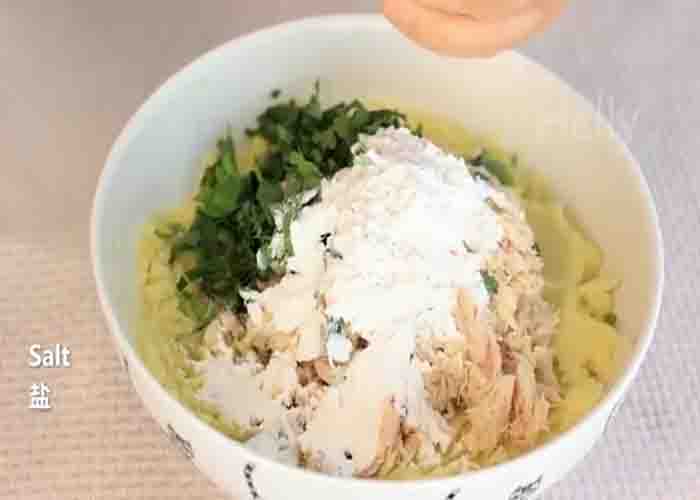 Step 2
Next, prepare three bowls and add the following to each: 1/3 cup of all-purpose flour, two beaten eggs, and 1/2 cup of breadcrumbs. Coat the potato ball first on the flour, then on the beaten eggs, and finally on the breadcrumbs. Repeat these with the rest of the flattened potato balls, then fry them on each side for three minutes. Serve and enjoy!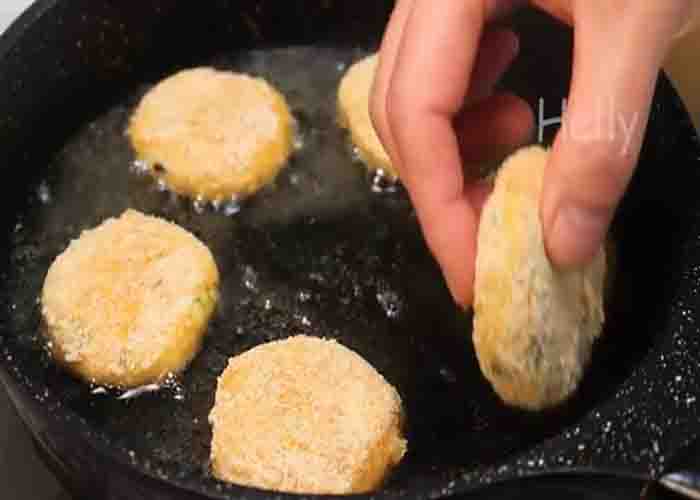 Best Potato Cakes Recipe