As a beginner in quilting, I always look for beginner-friendly patterns I can do to improve my skills. I love those straightforward and fuss-free projects as well as those quilts that use fat quarters and jelly rolls. While browsing Youtube the other day, I found this super easy quilt from Moonkin Stitchery. This project only uses fat quarters and is so simple that I finished it the same day. It's also the perfect project for me as it highlighted my fat quarters that have big and bright prints. You can even make it in different sizes, as it has a free pattern for all dimensions! Wanna make one for yourself too? Watch the video tutorial below or read the written instructions to learn the step-by-step process.
Materials:
For a throw size (54″ x 68″):
12 pcs. print fat quarters (18″ x 20″ rectangles)
1/2 yard binding
3 & 3/4 yards backing
66″ x 80″ batting
(click here for the free pattern)
Directions:
Step 1
To start, iron flat your fat quarters and trim down the edges. Once your edges are cleaned up, go ahead and subcut eight 5″ x 9″ rectangles. Repeat this to all of your fat quarters. After this, select two different prints, then four of each print. Lay them out in a checkerboard pattern, then sew your blocks together to form rows. Lastly, sew those rows together to complete the quilt block.
Step 2
Repeat this step and make as many blocks as you need for the quilt size that you're making. Once all of your blocks are made, go ahead and lay your quilt out by placing one block next to each other, side by side. After this, sew your blocks together to make rows, then sew those rows together to complete the quilt top.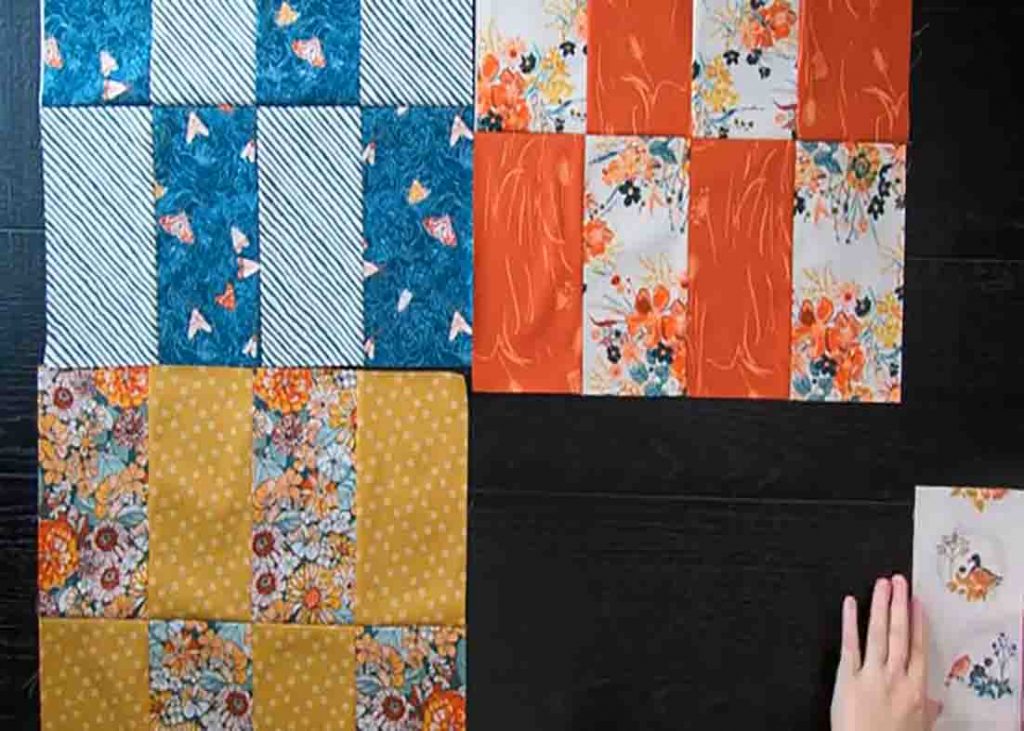 Beginner-Friendly Checkered Brick Quilt Tutorial