I am not sure why I have never tried this 4-ingredient chocolate dessert recipe by table diary 식탁일기 before. It turned out so good, even beyond what I expected. It only requires four simple ingredients that you probably already have in your pantry. Plus, it was so easy and fast to make! I'm sure you'll finish it in just a few minutes. It's definitely worth the try, especially if you love eating sweets. Read on or watch the video below for full instructions.
Ingredients
one large banana
one egg (room temperature)
2.8 oz of dark chocolate (plus 1 oz for coating)
Greek yogurt
Instructions
Step 1:
Peel the banana, cut it into small pieces, and place it in a bowl. Mash with a fork or potato masher.
Step 2:
Add one room-temperature egg to the mashed banana. Whisk until well combined.
Step 3:
Slice 2.8 oz of dark chocolate into small pieces and place in a microwave-safe bowl. Place inside the microwave and melt for 1 minute. Whisk until smooth. If it's still not melted, bring it back inside the oven and melt for a few seconds more.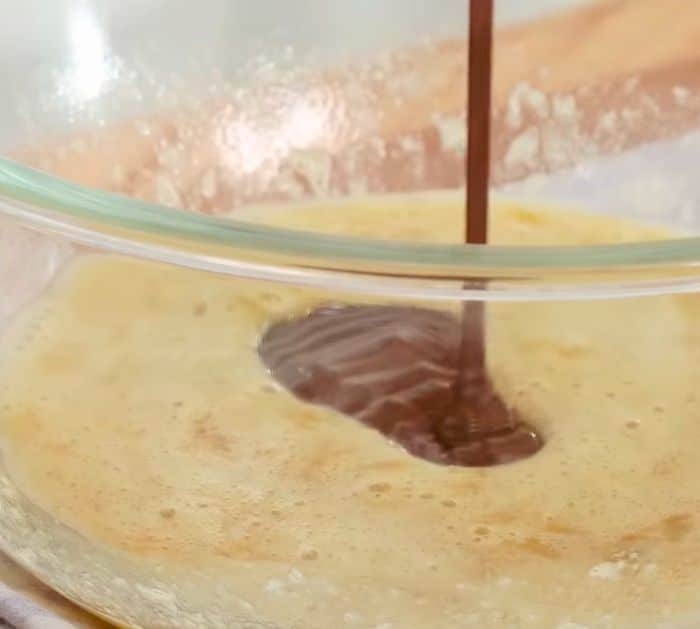 Step 4:
Pour the melted dark chocolate into the egg mixture and whisk until well incorporated.
Step 5:
Pour the mixture into a small heatproof bowl and bake at 350 degrees Fahrenheit for 20 minutes. You can also use an air fryer. Once done baking, set it aside and let it cool.
Step 6:
Once cooled, add the Greek yogurt on top and spread evenly. Smoothen the top with the back of the spoon.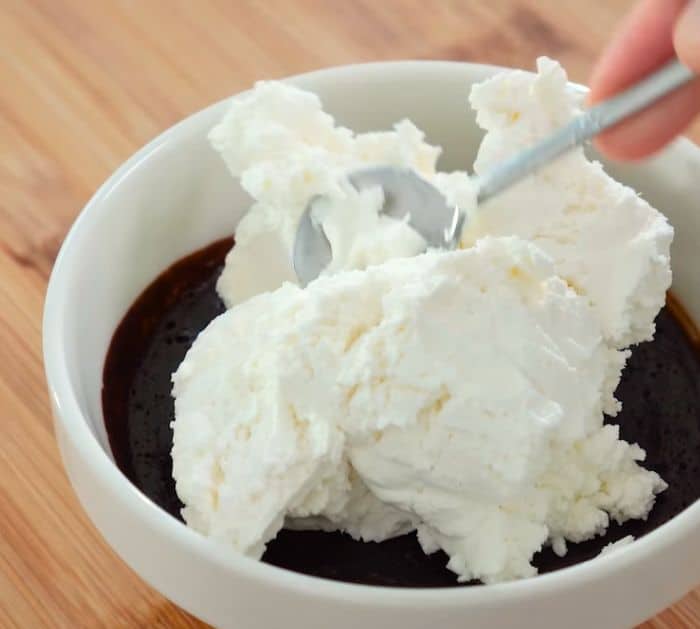 Step 7:
Chop an ounce of dark chocolate into small pieces, place in a microwave-safe bowl, and melt. Once melted, mix until smooth.
Step 8:
Pour the melted chocolate on top of the yogurt, then spread it into a thin layer by tilting the bowl. Place it in the freezer to let it set. Serve and enjoy!
4-Ingredient Chocolate Dessert Recipe